When we hear the word New York, our minds automatically think of the "Big Apple" or "New York City". It is common for many people to forget that New York is actually a large state that has different regions and counties. Upstate NY has a lot of land area, but the population is relatively low compared to other parts of the state. When visiting Upstate NY, there are plenty of fun and exciting things to see and do.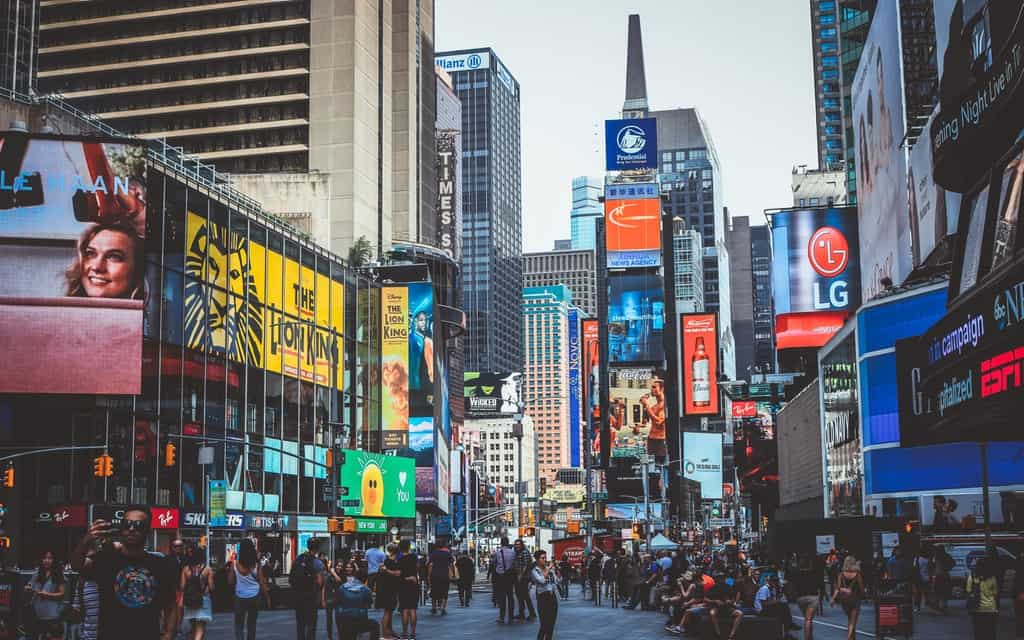 Almost all hamlets in upstate NY have something special or unique that is linked to their town. Some of these fun things to do in upstate NY include trout or fly fishing, visiting the Baseball, Boxing, Toy, and Racing Halls of Fame, state parks and even eleven "finger lakes". It takes a little over 6 hours to drive from the Catskills region to Niagara Falls. So if you want to make a road trip out of your Upstate NY vacation, then keep reading to learn more about things to do and hamlets (what upstate New Yorkers call towns) to visit!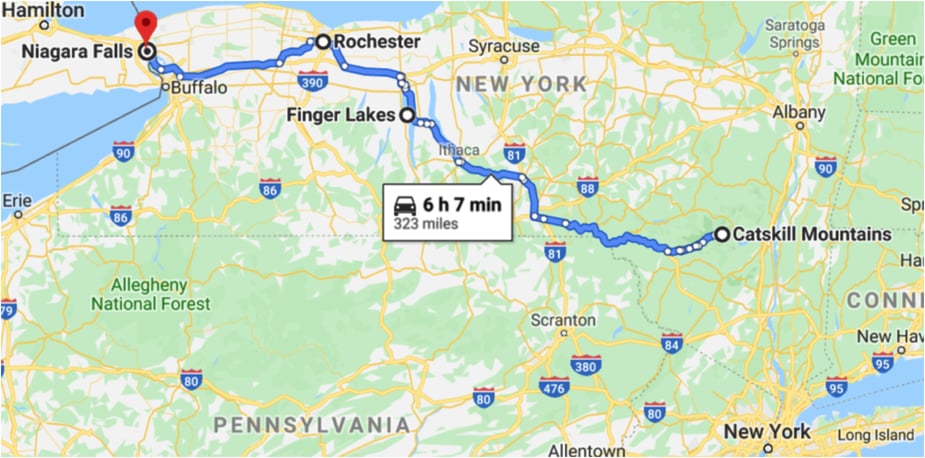 Catskills Region
To start off a fun Upstate NY vacation, you must begin by exploring the Catskills Region. Look at the map above to see where it is located. The Catskills region covers a landmass area of almost 6000 square miles and it is spread out throughout five counties. This region of Upstate NY has the perfect places to engage in outdoor activities such as cycling, hiking, camping, and fishing. There are a ton of aquatic sports activities that many people are sure to enjoy.
Roscoe, NY
A hamlet from the Sullivan County of New York is also known as "Trout Town, USA". This remarkable and truly tiny town has a population of fewer than 600 people! One of the more popular activities that draw people into this hamlet though is trout fishing. People from all over the state and country head to Roscoe, NY to enjoy trout fishing at Beaver Kill and Willowemoc Creek.
Livingston Manor, NY
If you are looking to get into a friendly fly-fishing competition with people from Roscoe, NY then you should visit Livingston Manor. This hamlet is known to be the true "birthplace" of fly-fishing. An interesting fact about the fish stocks in Catskills is that they are managed by the state of New York. The State wildlife agents are in charge of breeding new fish and stocking the waters with a fresh supply of fish. There is a fly-fishing center and museum in Livingston Manor that hosts many events such as Fly Fest, typically held at the end of February.
Cooperstown, NY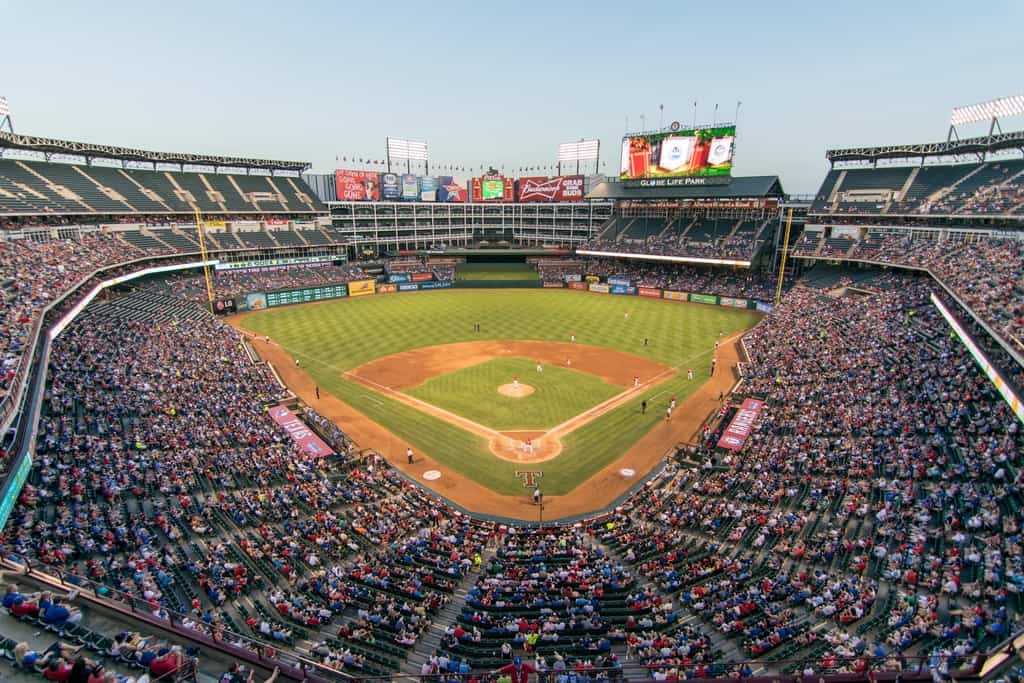 Cooperstown is known as the home of the National Baseball Hall of Fame and Museum. This should not be a shock to many people because baseball is such a huge part of American history in Cooperstown. In fact, my brother was an all-star baseball pitcher in high school and as a kid, I went to every one of his games in our small town in Texas. Cooperstown was famous and actually a place that I would love to someday take my Dad to, as he is a big baseball fan as well. Some of the other upstate New York attractions you will find in Cooperstown include the Farmer's Museum, Fenimore Art Museum, and the Glimmerglass Festival that has an opera house!
Canastota, NY
As we start our move slowly towards the western part of the Catskills region, you will drive into the village of Canastota. The village is home to the Boxing Hall of Fame and has been home to people such as Billy Backus (a former World Welterweight Champion) and Milton De Lano (a former US Congressman). There is a lot of historical places to visit in Canastota such as the Canal Town Museum, Judge Nathan S. Roberts' House, and the Canastota Methodist Church.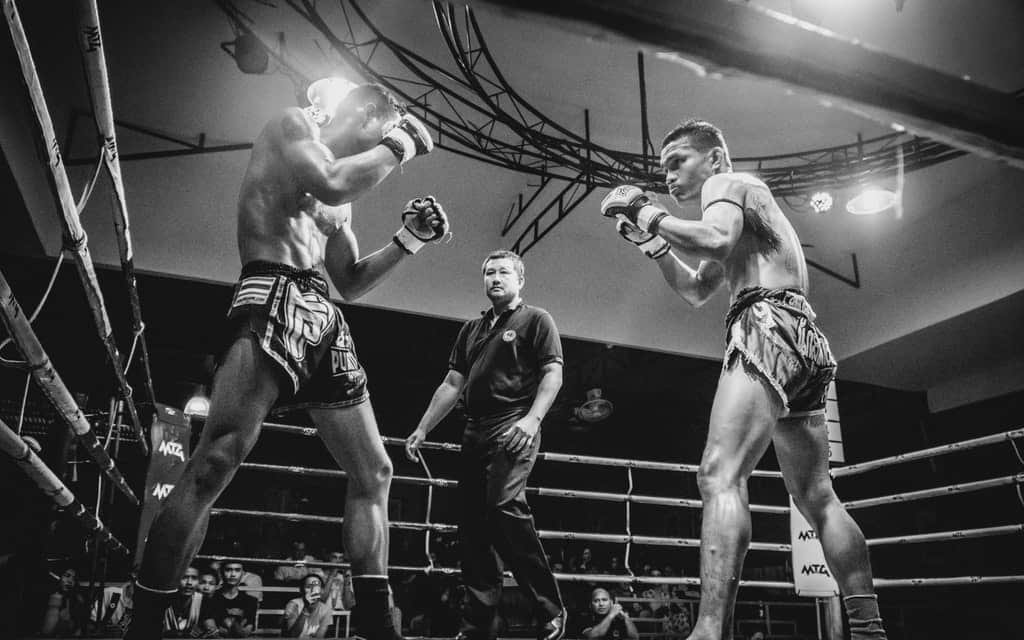 Herkimer, NY
Herkimer is a village about 13 miles southeast of Utica, NY. It is named after the Herkimer's, who were Palatine German immigrants that settled in this area in 1723. This town has art galleries, shops, restaurants, and quaint inns and bed and breakfast stays that are situated near the old mill buildings along the waterfront of Canal Place. Not so long ago, many of these buildings were working manufacturing mills serving the fashion and garment industry. Today, after their conversion to retail spaces, many of these structures speak to this area's regional manufacturing heritage.
But a visit to Herkimer wouldn't be complete without a visit to the Herkimer Diamond Mines. These are world-famous "Herkimer Diamonds" that are beautifully doubly terminated quartz crystals already faceted by nature. Herkimer Diamond hunting is a great family activity for your family and many people come here to do just that.
Saratoga, NY
When people choose to visit the city of Saratoga, their minds might automatically think of the gambling city of Saratoga Springs. However, these two cities are commonly mistaken with each other. Saratoga, NY is actually the home of the National Museum of Racing and Hall of Fame. This town borders Hudson River and Saratoga Lake. You must not skip out on the chance to visit the Saratoga National Historical Park that includes the "Battlefield" and the Saratoga Monument.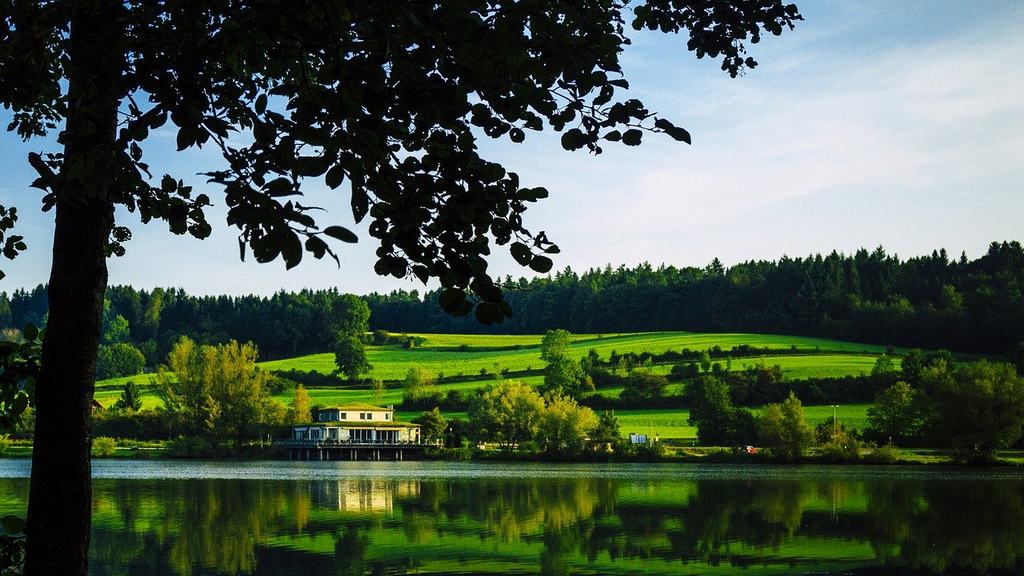 Finger Lakes Region
Arguably one of the most popular regions in Upstate NY is the Fingers Lakes region. This area known as the Finger Lakes region is made up of a group of 11 lakes that are long and narrow, resembling fingers, thus the funny name "finger lakes". The lakes that are included in this region are the Otisco, the Skaneateles, the Owasco, the Cayuga, the Seneca, the Keuka, the Canandaigua, the Honeoye, the Canadice, the Hemlock, and the Conesus. There are plenty of stunning views to admire in this region as well as fun things to do in upstate NY that you wouldn't have thought of.
Visit Letchworth State Park
One of the highlights of the Finger Lakes region is the larger-than-life gorge and waterfalls at Letchworth State Park. This park is at least 17 miles long. The park is open all year round. This park is known to be the #1 park in the USA due to its many recreational activities. You can set up your tent at campsites, go hiking, enjoy a picnic, and even go horseback riding. Other outdoor activities to enjoy are snowmobiling, hot air ballooning, skiing, snow tubing, fishing, kayaking, and whitewater rafting. I have done a number of these and find that many of them are exhilarating!
Visit Auburn, NY
In Auburn, NY you can visit the homes of Harriet Tubman and William H. Seward. Other fun things to do while in Auburn is to visit the Willard Chapel and Emerson Park.
I know it might sound a little grim and gloomy, but you should take the time to visit the gravesite of Harriet Tubman at Fort Hill Cemetery.
Visit Jamestown, NY
If you want to laugh until you cry, then you must plan a visit to the National Comedy Center. Located in Jamestown, New York, this comedy center hosts creative comedians who want to educate, entertain, and inspire the people of the world with a laugh.
Visit Bethel, NY
Visit Woodstock Even if you did not physically go to the famous 1969 music festival of Woodstock held at Max Yasgur's 601-acre dairy farm in Bethel, you can still visit this famous place that you surely have heard about. I can still hear the melodies of Joan Baez and Crosby & Nash in my head! The site of the Woodstock festival is now known as the Bethel Woods Center for the Arts and it showcases talented people and hosts amazing festivals! In fact, while you re in the area you might as well visit what was probably the most famous rock concert that was ever held!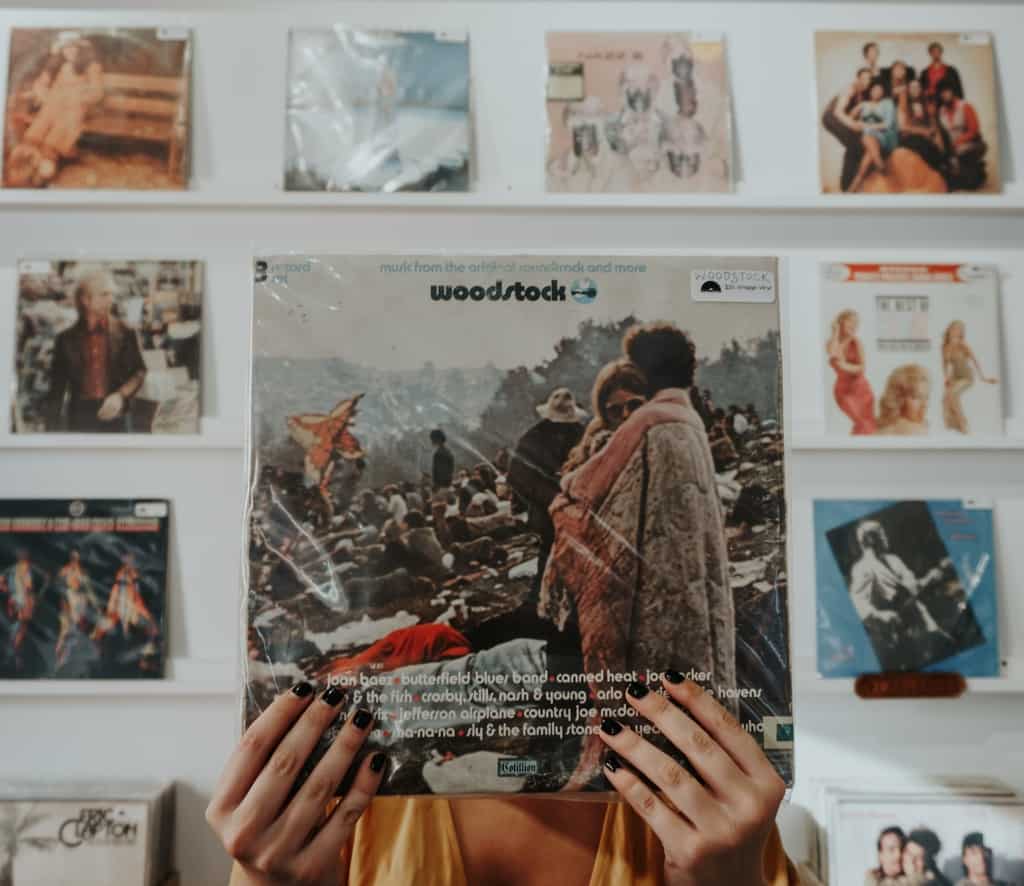 Visit Seneca Falls, NY
Visit Wesleyan Methodist Church
When you take the chance to visit Seneca Falls, you cannot miss the opportunity to explore the Wesleyan Methodist Church. This church is where Elizabeth Cady Stanton expressed her opinions on women's rights and where the First Women's Rights Convention was held on July 19, 1848.
The second weekend in December is when you can celebrate the It's A Wonderful Life festival at this awesome "Christmas time" museum. A part of the first movie theater in Seneca Falls is connected to this museum, which makes it special to many people in the town.
Visit Dunkirk, NY
It is not very often that people can visit a historic and operational lighthouse. While visiting Dunkirk, you can check out this wonderful lighthouse that allows you the most beautiful view of Lake Erie!
4 Fun Places To Stay In The Finger Lakes:
If you were thinking of spending the night (or two) in the Finger Lakes Region, then you must choose one of the following fun places to stay.
The historic Naples Hotel in Naples, NY allows you to spend a night (or more) in this haunted hotel and it offers private guided spirit tours!
If you want to spend your time in Fingers Lake on the water, then you must rent a Canal boat from Mid Lake Navigation. You can choose to cruise for a couple of days if you wish. You are the master of your ship while staying on a canal boat.
If you feel like playing the role of Prince or Princess, then you must certainly stay at the Belhurst Castle. You can enjoy a stay in one of the most romantic places in Upper New York and explore the on-site winery. Have a glass of wine for me!
Nothing says "I love America" more than staying in a historic mini version of the White House. Guests can enjoy a quaint stay at the Allegiance Bed & Breakfast in Mt. Morris, New York.
Rochester Region – Things to do in Rochester New York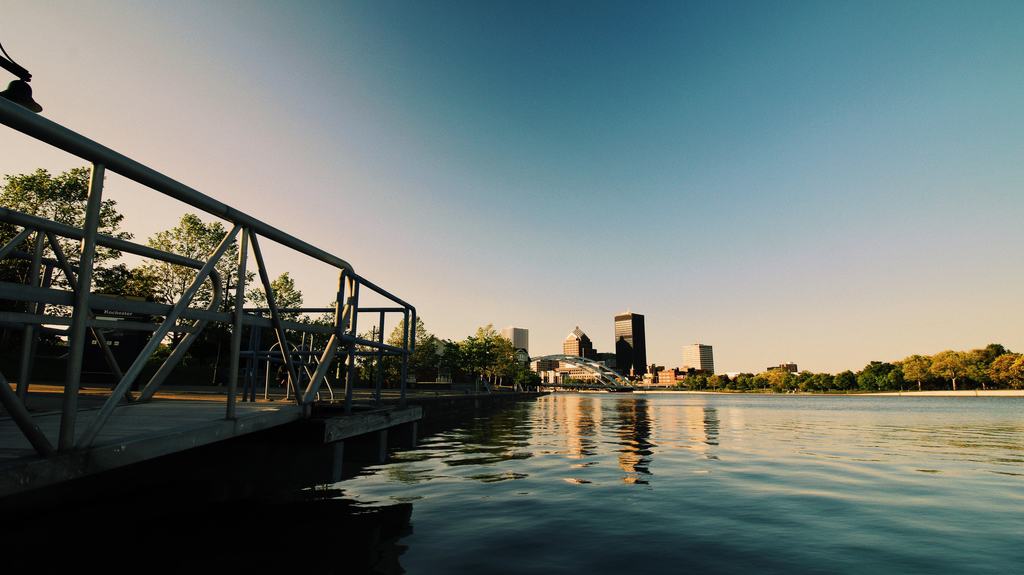 The Rochester Region is found on the west side of the beautiful upstate of New York. This area is more populated and is home to many shopping centers and plazas. This region is also home to many colleges and universities such as SUNY Genesco, St. John Fisher College, and the University of Rochester.
You must not miss the chance to visit the home of the world's greatest revolutionaries, Susan B. Anthony. This museum is not only open to learning about Anthony's life and story, but it has many programs such as school programs, lecture series, and professional development.
This is the second and last cemetery on this list of places to visit while in Upstate NY. The Mount Hope Cemetery is where Susan B Anthony and Frederick Douglas are buried.
Although it might seem like a strange place to visit, Wegmans Food Market is the #1 tourist attraction in the region of Rochester. The amazing food market has more than 70 stores across the mid-Atlantic region of the country.
Visit the National Toy Hall of Fame
Whether you are a kid at heart or have kids of your own, you must visit the National Toy Hall of Fame in Rochester. This hall of fame is unlike anything you have seen before because it displays both the new and old versions of classic toys. You can see your favorite toys in exhibit halls and you can even nominate a toy for the hall of fame!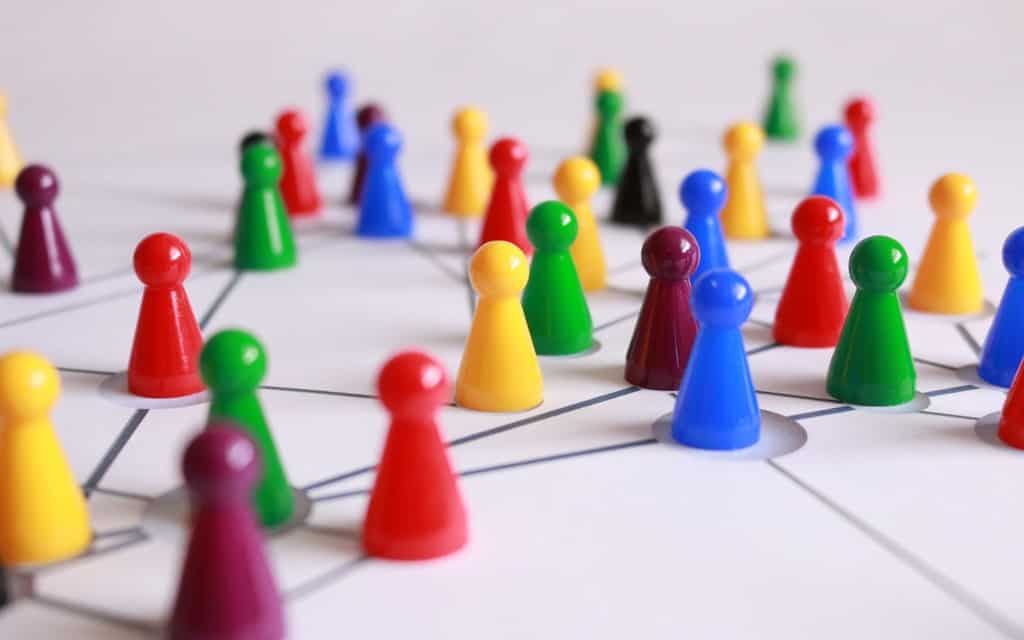 Niagara Region
As your tour of upstate New York comes to an end, you will not want to miss the opportunity to visit the American side of Niagara Falls. You can tour the Niagara Falls State Park, check out Old Fort Niagara or even go wine tasting.
Take a Tour of Niagara Falls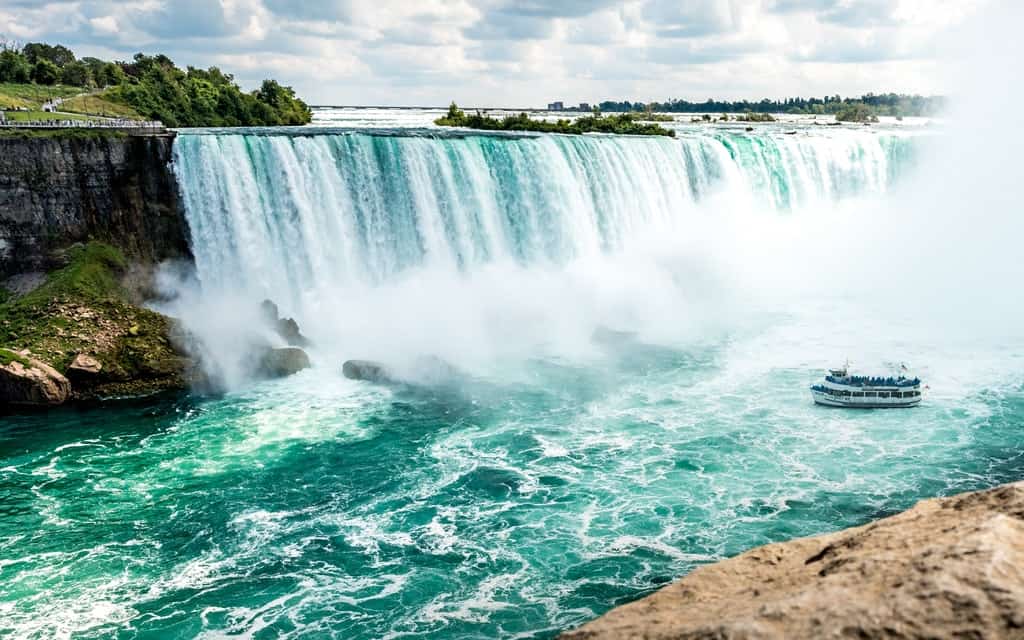 The main reason why people want to visit Niagara Falls is because of the famous waterfall. The American Falls is known to be the second-largest of all the three Niagara waterfalls.
The only true way to experience Niagara Falls up-close and personal is through the boat tour where you get up close and personal with the falls! The Maid of the Mist is a boat ride that gets you as close as possible to the waterfalls. From the elevator ride down to the Niagara Gorge, you can observe the American, Bridal, and Horseshoe Falls. Be prepared to get wet (or at the very least sprayed with mist) as lots of mist and water are known to be present on this famous boat tour.
There is more than meets the eye in upstate New York. We discussed visiting a glorious Toy Hall of Fame, going fly-fishing in Roscoe, visiting Woodstock, and all the wonderful places in the Finger Lakes Region. You should choose to visit each of these regions and find something fun to do in each region. Whether you want to make a fun road trip or travel back to upstate NY each year, just make sure you visit as many of the places on this list as you can!