I started to pack for my very first ride on an Alaska cruise ship with Holland America's Nieuw Amsterdam for the upcoming summer months. It was most definitely on my bucket list. I was trying to decide what to take with me, since I knew there was a big difference from going to Juneau, Icy Strait Point (& Glacier Bay), Sitka, and Ketchikan than going on a traditional Caribbean cruise.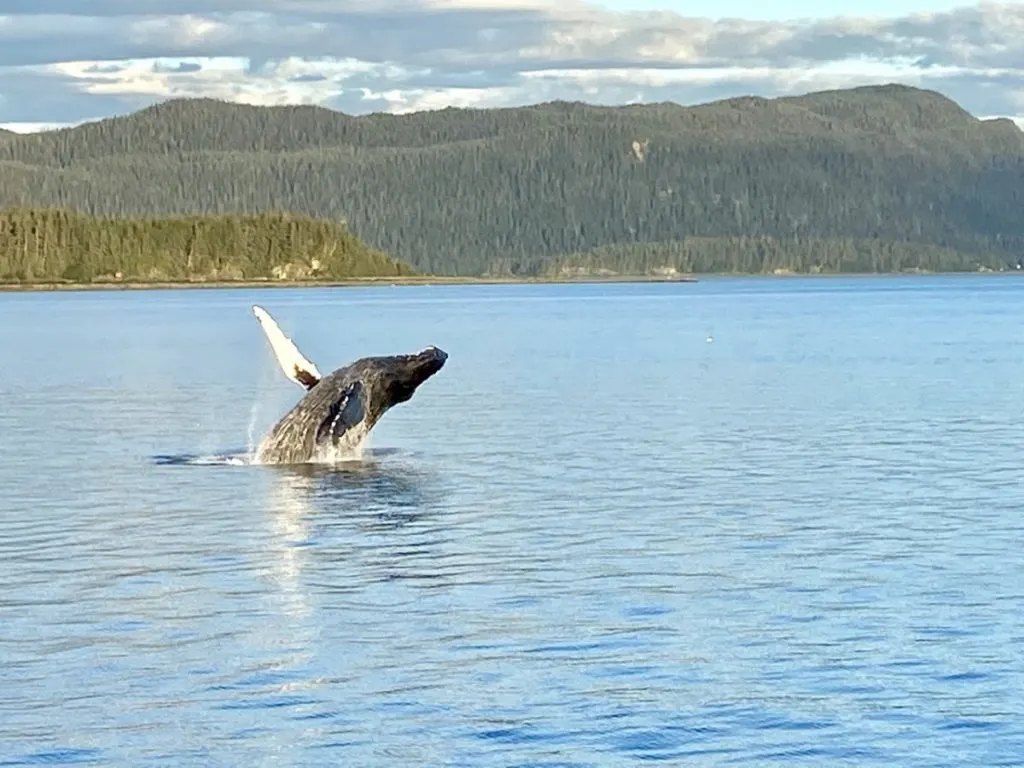 ---
What's in this post:
hide
Alaskan Cruise Packing List
(Ultimate Guide 2022)
---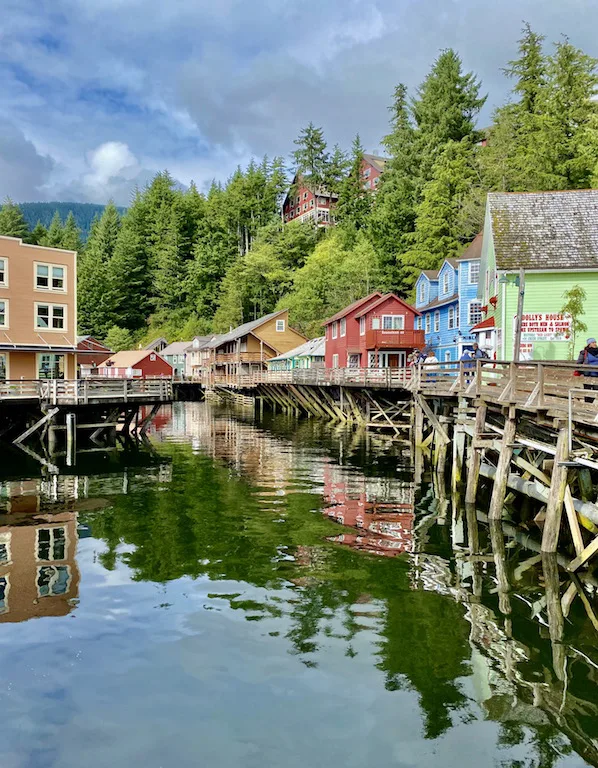 For the caribbean cruises (like princess cruises and carnival cruise) is seems ALL you need is a bathing suit, cover-up, a few pair of shorts and some flip flops with sunglasses and you would be set to have a good time. But with the alaskan weather in the summer season, I assumed we were going to have cold weather. I also thought we might have a few cold couple of days with rain. As, the temperatures could easily swing more than 25 degrees, so I wanted to make sure I had everything I needed. But I got lucky and we had good weather!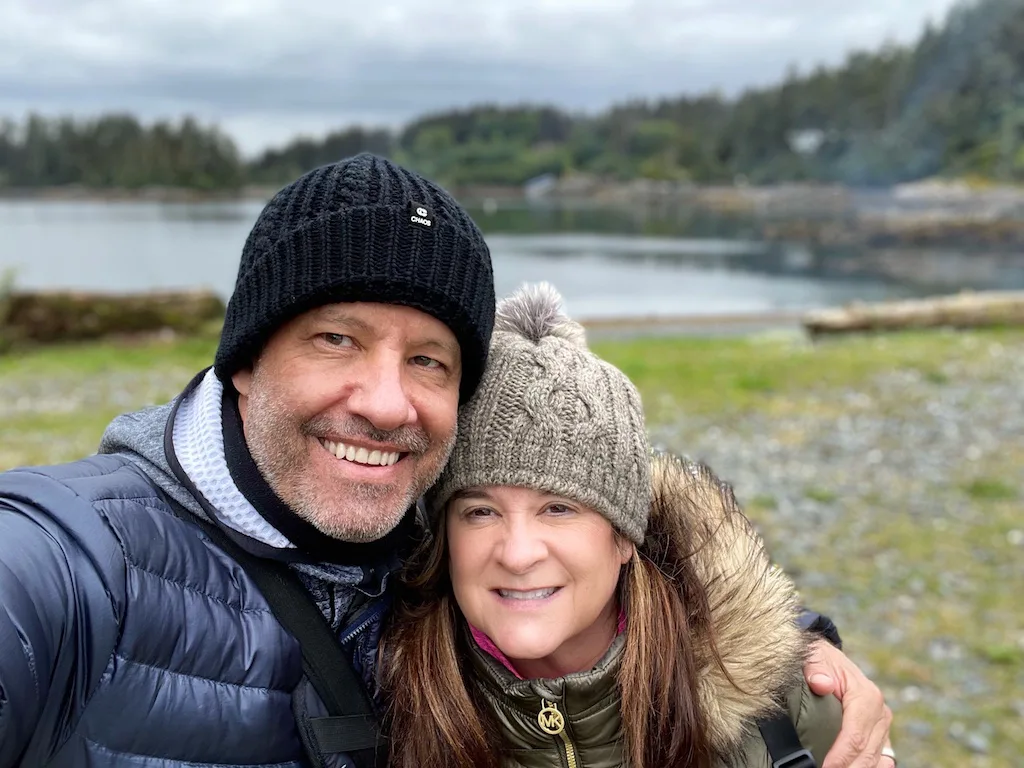 In fact, I ventured to bring a lot of things dependent upon the Alaska weather. Every day in Alaska can be like a completely different day. You might have sunny days, warm days, rainy days, cold wind, or even snowy days– you just don't know what you will experience in Alaska until you get there.
---
Your Alaska Cruise Itinerary Can Determine What to Pack
This is why it is an important thing to pack lots of gear — most of which you would never pack for a regular cruise line. Especially since you don't know what the weather will be like. Sure – you can check the weather in advance – but I recommend packing in as much as you can in your luggage, as you never know how the weather changes in Alaska. As the Alaskan Cruise Season runs from May to September with the busiest time being in June, July, or August.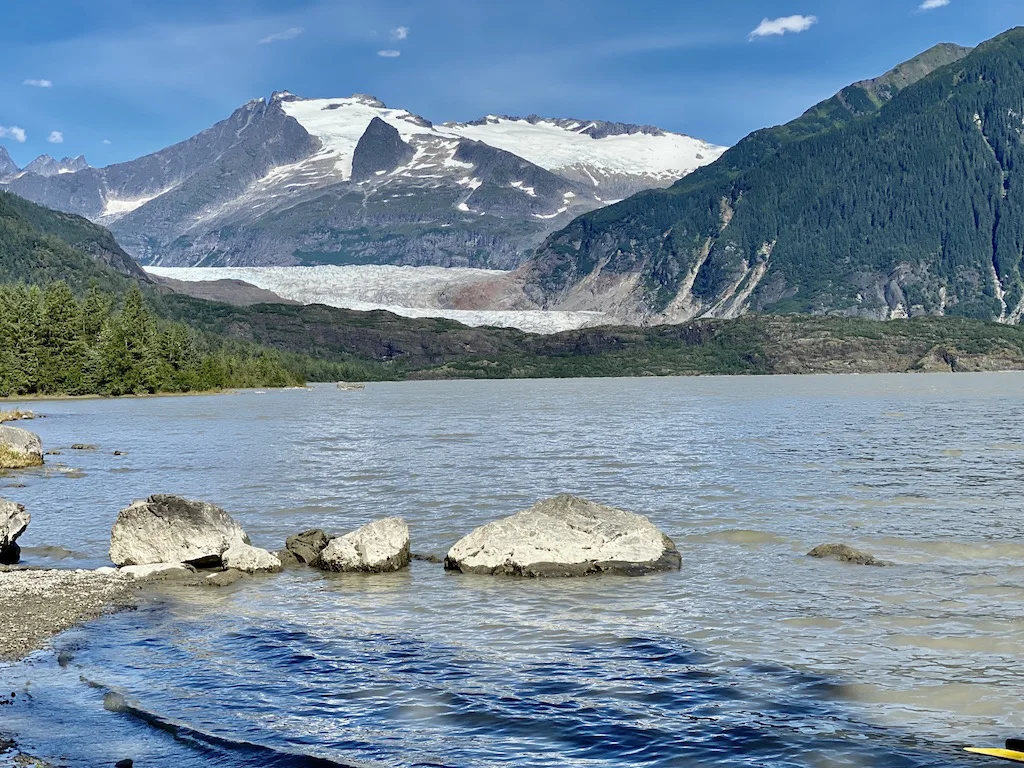 Inside Passage: Holland American ships run for a seven night (round-trip) cruise along the southeast Alaska inside passage from either Seattle, USA or Vancouver, Canada. The cruise ports I went to are all on the inside passages of Juneau, Icy Strait Point (& Glacier Bay), Sitka, and Ketchikan.
---
What to Pack for an Alaskan Cruise?
Below, I have a list of items that you should pack for your Alaskan cruise. This is basically what we packed for our trips in this Complete Alaska Cruise Packing Guide. This helps eliminate your pre-cruise stress. Keep in mind this does not only include obvious things to pack like bathing suits and cover-ups, but also jackets, long pants, and shoes. Part of this list focuses on many items you may never even think to bring with you as well… like binoculars or base layers!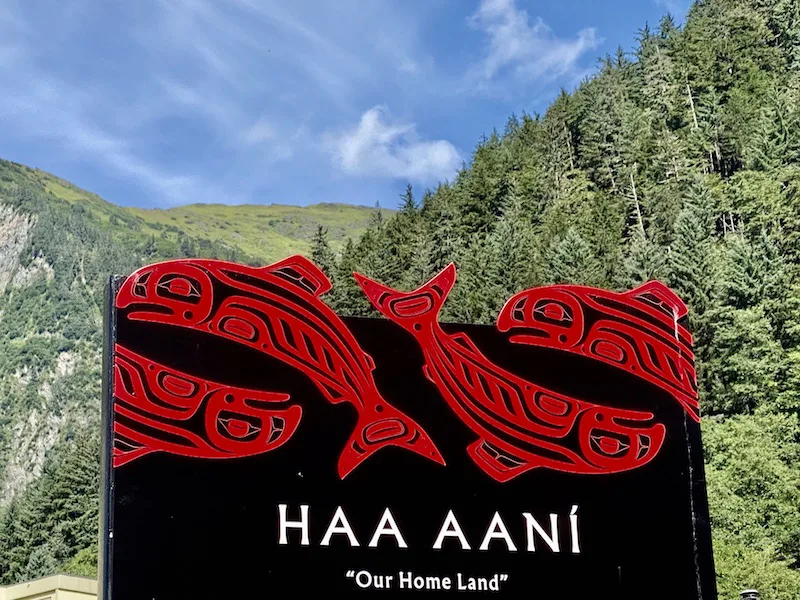 Alaska Ski Basics
Remember that Alaska is a seasonal cruise port. What that means is that you will only be able to cruise to Alaska during select months of the year. The Alaska cruise season generally runs from May to September. June, July, and August are the highest season attracting the most travelers as I mentioned before. So I think it is important to pick which month to be there since there are variations in rains, temperature, and the amount of wildlife you will see.
Best Time of Year to Go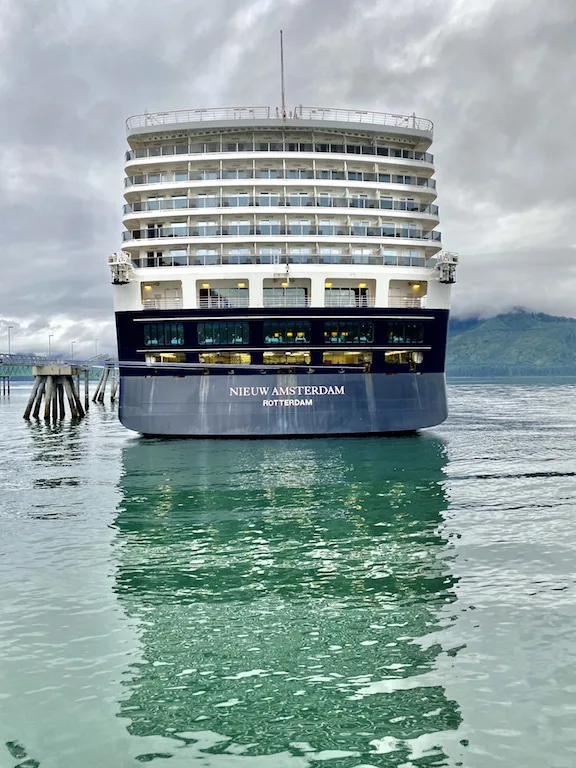 With that said, you should consider factors like crowds, price, and weather to determine the "best time of year" to go on an Alaskan cruise. I also think about the average temperatures, hours of daylight you will have, and wildlife sightings. Therefore, I believe the "best" time of year to go on an Alaskan Cruise is the month of July. Also, the type of excursions you book will also factor into what to pack as well. So keep that in mind.
So Let's Pack in Layers!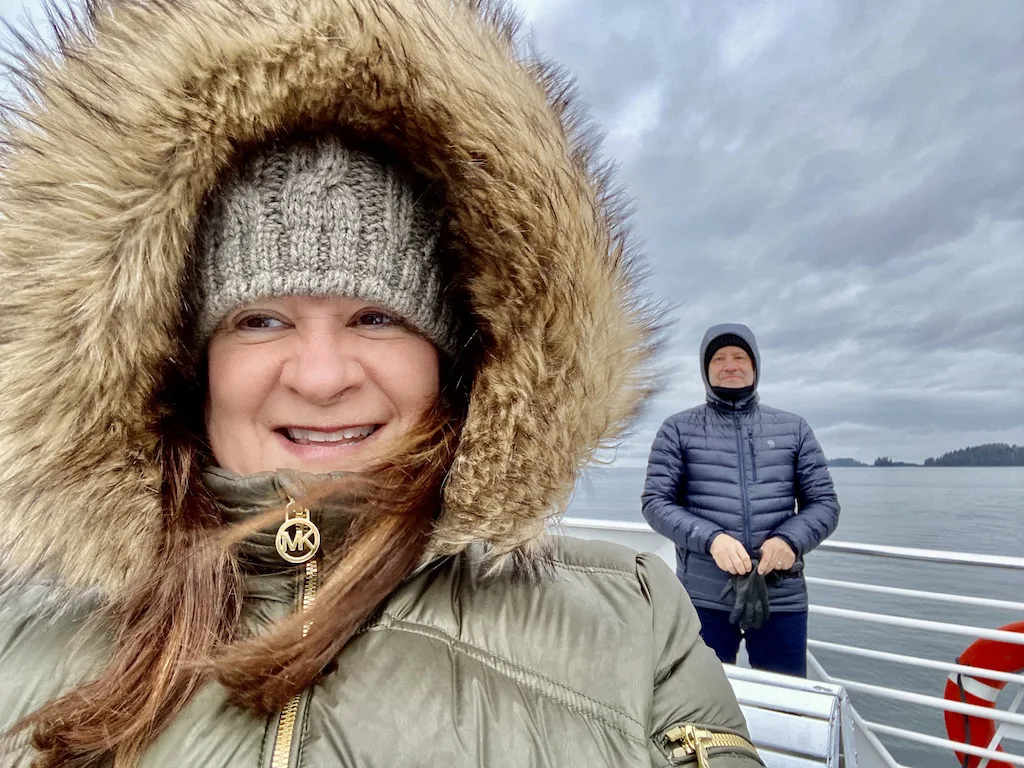 First of all, I think you should pack and bring layers of clothes to wear. Of course, you should bring a jacket. However, many people forget that it is best to dress in layers. Basically, you will need a comfortable base layer. A base layer serves as a way to keep you warm when it is cold outside.
I always bring one top and one bottom ski layer to wear underneath my clothes. This keeps me warm and can be worn several times during my Alaskan cruise trip. I could also go in the bathroom if it gets too hot and remove the underlayer. We layered our clothing and took off different things at different times depending upon the weather.
---
Pro tip: From outfits to binoculars to toiletries, and everything in between, we detailed our Complete Alaska Cruise Packing Guide to help eliminate your pre-cruise stress.
---
My husband gets cold, so he wore a warm layer of North Face branded clothing to keep himself warm and a light jacket. Be sure and check out the Foggy Mountain Shop in Juneau, Alaska as they have plenty of North Face branded gear. Too bad I don't have any affiliate links for them!
Important Items We Packed for our Alaska Packing List:
Fleece jacket or warm jacket
Waterproof jacket (water-resistant) or ski jacket
Warm hat, scarf
Long pants or even rain pants
Base ski layer
---
Gloves
Ski socks or wicking socks
Good pair of comfortable walking shoes or hiking boots
Binoculars – Alaska is known for a wide range of animals, so binoculars are a great idea to bring with you. From the ship's deck, you can get some great advantage points with binoculars.
---
Bring Your Cell Phone with You
I always took my cell phone off the ship too, just in case I needed it. Plus, it worked outside of the ship and I thought this was a good idea, in case I had to call the ship if my husband and I were late or lost. Plus, I had our Identification cards, credit cards, and money packed away in our day pack.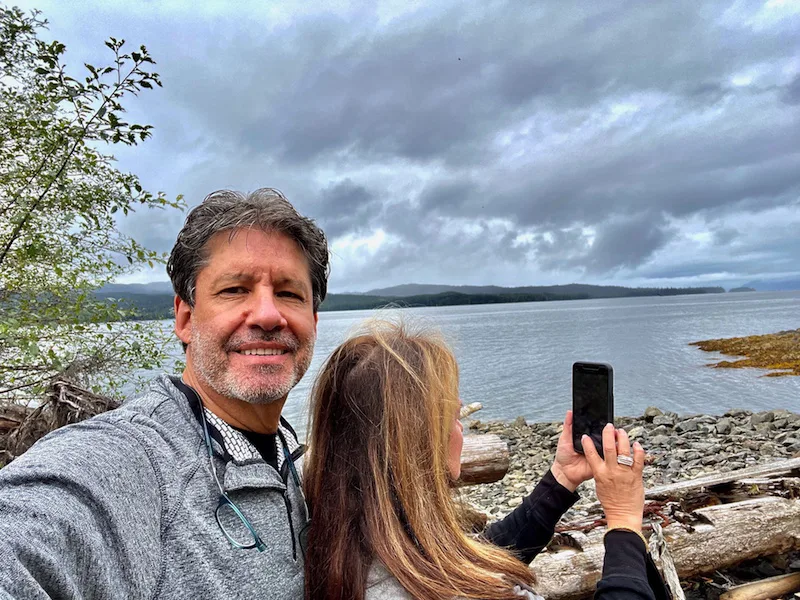 Bring a Bathing Suit
The ship has two pools, the Lido and the Sea View Pool. Be sure to pack your bathing suit. Honestly, I barely got into the indoor pools as it was too cold, but on sea days or at night, my best friend and I almost always got into the hot tub. Also, they have a spa and thermal suites on the cruise lines, plus the gym area.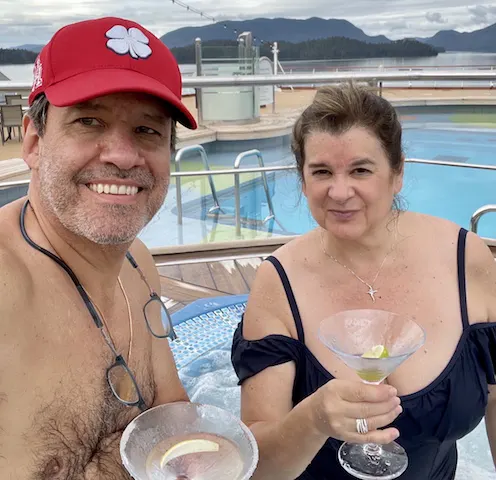 Formal Nights on the Ship
You may be surprised; but many Alaska Cruise line still has formal nights, so I would suggest for a nighttime outfit some formal wear. Men bring a sport coat with a formal shirt and dressy pants. Women typically bring nice dresses and gorgeous comfortable shoes. On nights that you are not formal, men wear a business casual outfit, like nice pants or shorts, dressy jeans, and a collard shirt. Women wear dress pants or shorts or a nice dress.
I would say that Alaskan cruises are a bit more casual overall, but they do have evening chic clothing or formal attire at night for people to dress up. As for me and my husband, we brought at least 6 pairs of heels and fancy shoes, nice jewelry, a bit more formal outfits, as we like to dress up when we dine in fancy places. I even brought a few lightweight pashmina shawls for my shoulders, as it can be a bit cool at night on the ship.
Shore Excursions
With shore excursions, you never know what essential items you may need. You must read the list of items they want you to take with you. Sometimes we were on a small ship, other times we were riding high in helicopters or small platoon boats. So you will need to read the instructions on the shore excursion list and bring the essentials with you. This is the easy way not to forget anything.
Feeling cool and damp is very common in Alaska, even during the summer. And while you should pack a jacket, it's also a good idea to bring along a rain jacket. A rain jacket is light enough to wear on warmer days, but also keeps you dry while you are on your shore excursions.
Holland America has the Best Ways of Getting the Most-Value Trips:
#1. Mendenhall Glacier Float Trip to the Mendenhall River – I literally loved this float trip down the Mendenhall Lake to see the Mendenhall Glacier. It was gigantic and worth seeing. They gave us rubber pants and boots to wear and I sat right in the front of the boat. After seeing the Glacier, we then floated towards the Mendenhall River. Literally, the beauty of Alaska comes alive here. Plus, it may be possible to see the Northern Lights in Juneau, so keep your eyes peeled at night if you are in Juneau.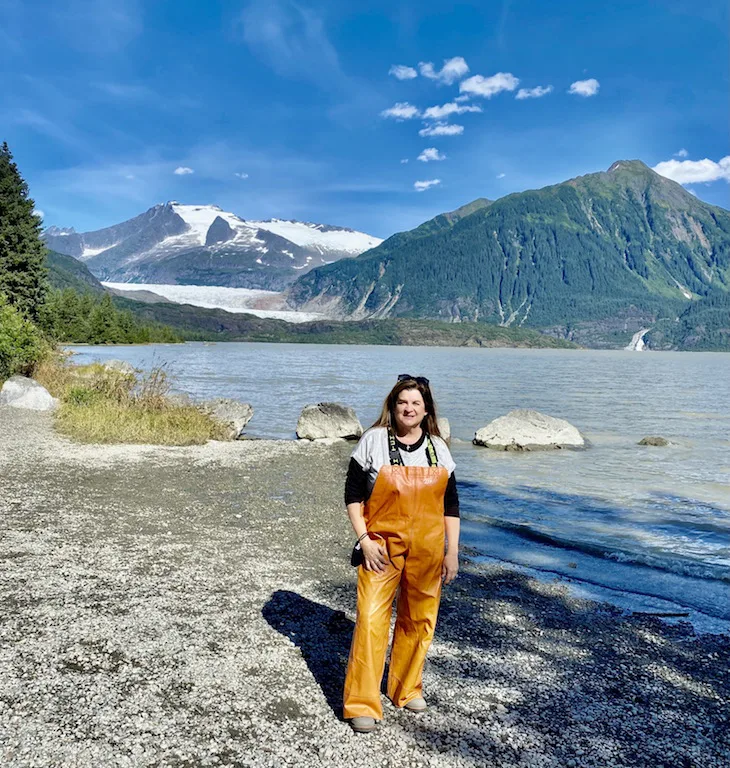 #2. Helicopter Tour and Boat Ride to Taku Glacier near Juneau, Alaska – Patrick literally loved his helicopter tour and boat ride while in Juneau, Alaska out to the Taku Glacier. He drank 800-year-old ice-cold water from the Glacier. He enjoyed the beautiful scenery that was Taku Glacier. See our videos on youtube.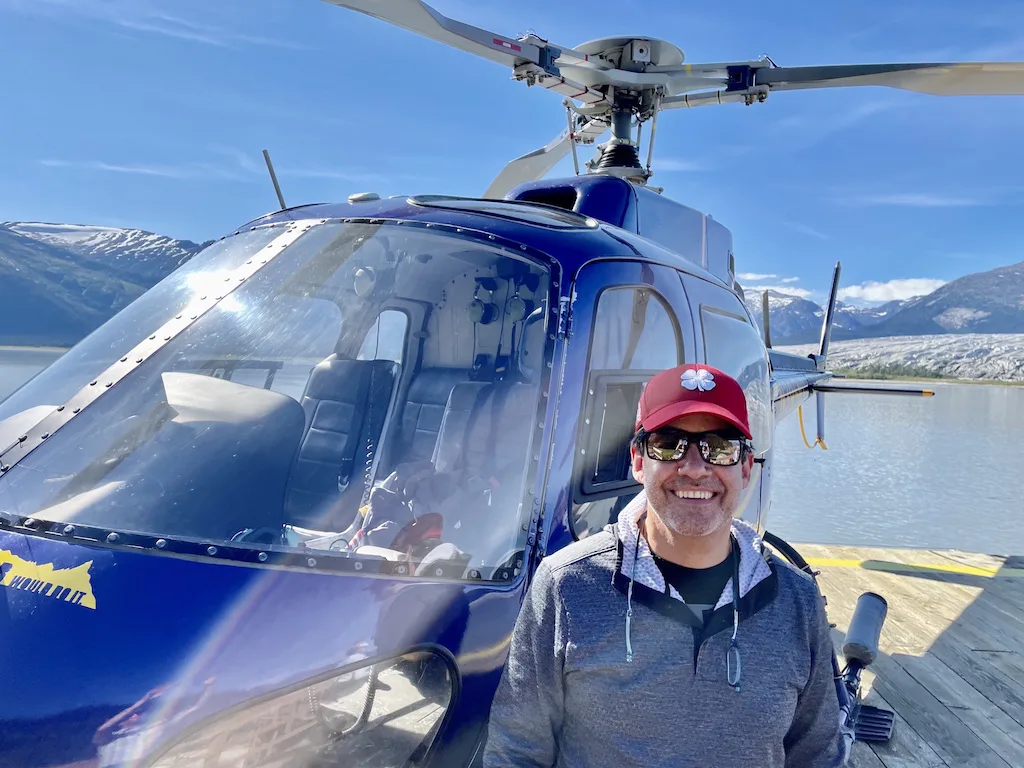 #3. Whale Watching & Marine Mammal Safari – A fun night of whale watching, orca spotting, and fun.
#4. Wildlife Quest and Fin Island Lodge – Riding out to Fin Island Lodge, near Sitka we watched whales breach, groups of otters swimming, and blowholes from smaller whales, then off to Fin Island where we had a crab fest and s'mores!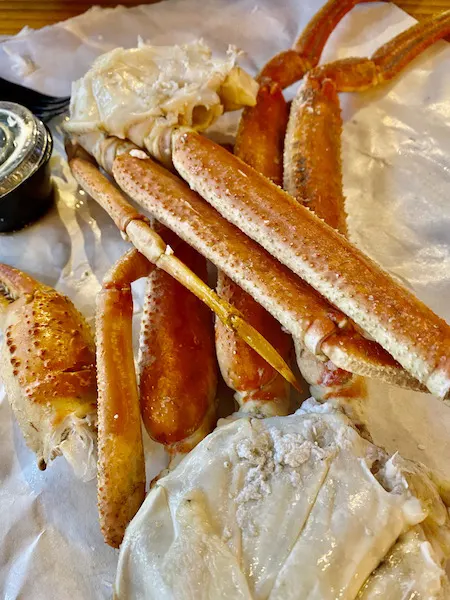 #5. Photo Safari with Jim Holston – One of the best tours was Jim's photo safari in Ketchikan! He took us to see Creek Street, Salmon fishing, down to the marina, but the best part was the Totem poles out at Potlatch Park (Gift Shop and museum). For that alone, we gave him a small commission, as his history and storytelling were incredible.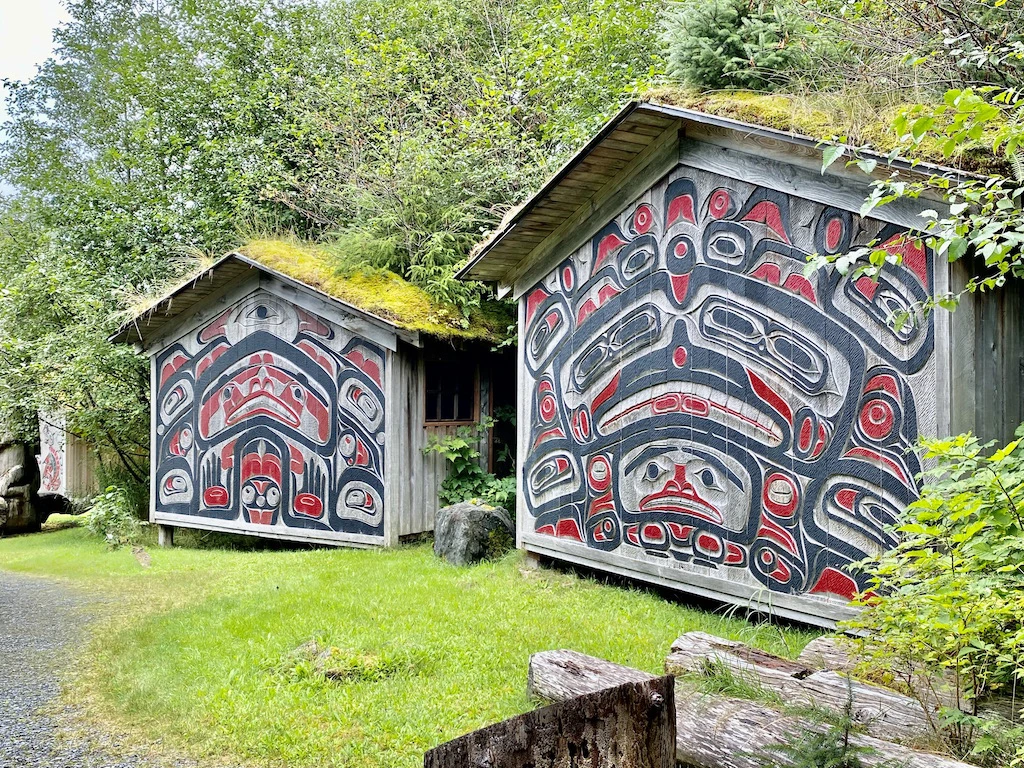 Plus, 2 days at sea, where our whole family worked out and spent much time together in the jacuzzi!
Dining Rooms and 9 Bars on the Ship!
Being invited on my first Alaska cruise was simply incredible and each night we had special dinner nights with a group of other content creators. Honestly, the food was absolutely insane and I think I gained 5 pounds.
#1 Lido Market
The main dining room was the Lido Market and offered breakfast, lunch, and dinner. They offered predictable food selections. Some of my favorites were the Asian selections, a deli sandwich, or the taco bar. They also had custom pasta stations and salads, which by the end, I was having a lot of!
#2 Dining Room
The main Dining Room offered breakfast, lunch, and dinner as well. And had a great selection for breakfast, and the menu was quite extensive for lunch, as they had a lot of options. But the dinner menu was small and less impressive.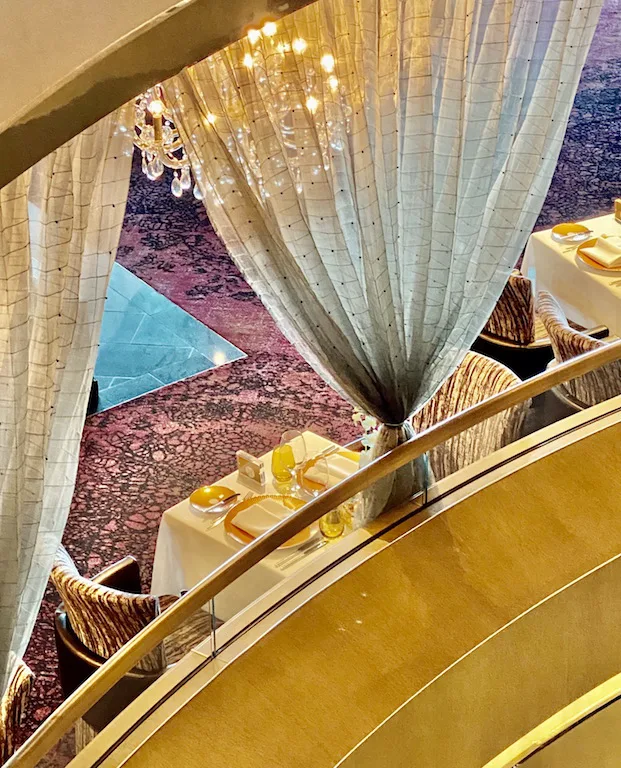 #3 Three Specialty Dining Experiences
However, since we were invited on this trip, we got a complete experience for all three of the specialty dining experiences! We ate everything from steak to seafood to desserts at the Pinnacle Grill. My favorite food of all was the candied bacon and a filet mignon, The Pan Asian Restaurant named Tamarind, we had lobster and pan Asian dishes, literally, I could eat here many times.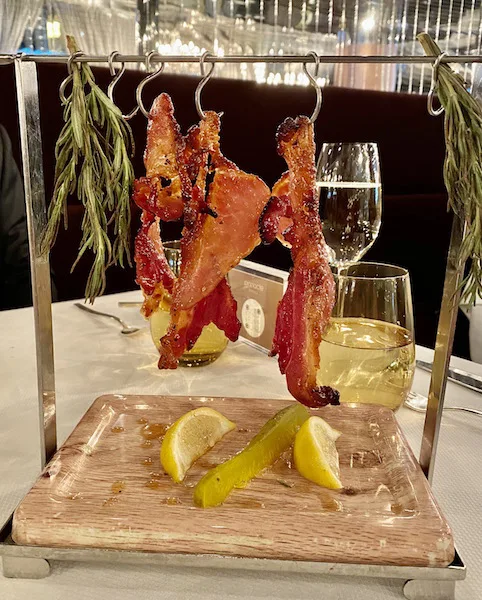 And finally, the Canaletto (with a less than the desired location in the Lido that is marked off) really did have some amazing dishes. My favorite was the brie short rib gnocchi, which was simply divine! And Rudy's delivered some of the best lobster I have ever eaten!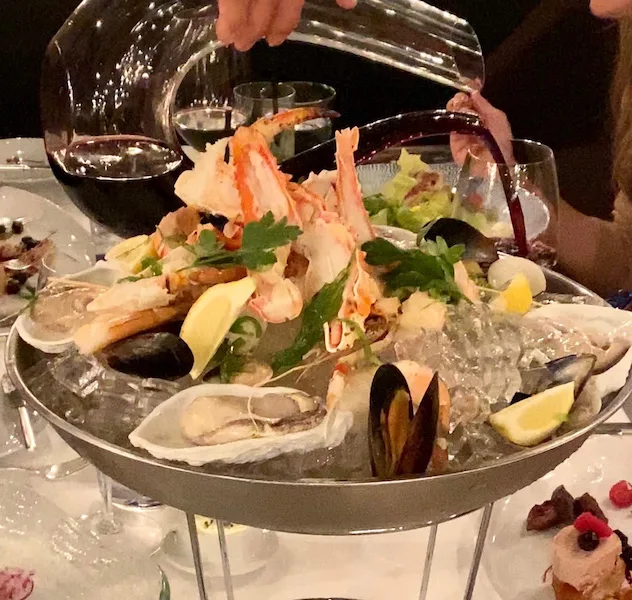 Other Bars, Coffee Places, and Food joints
We also enjoyed some food at the Dive Inn, and the New York Pizza place while on our own. We loved the coffee bar called Explorations Cafe in the Crow's Nest on Deck 11.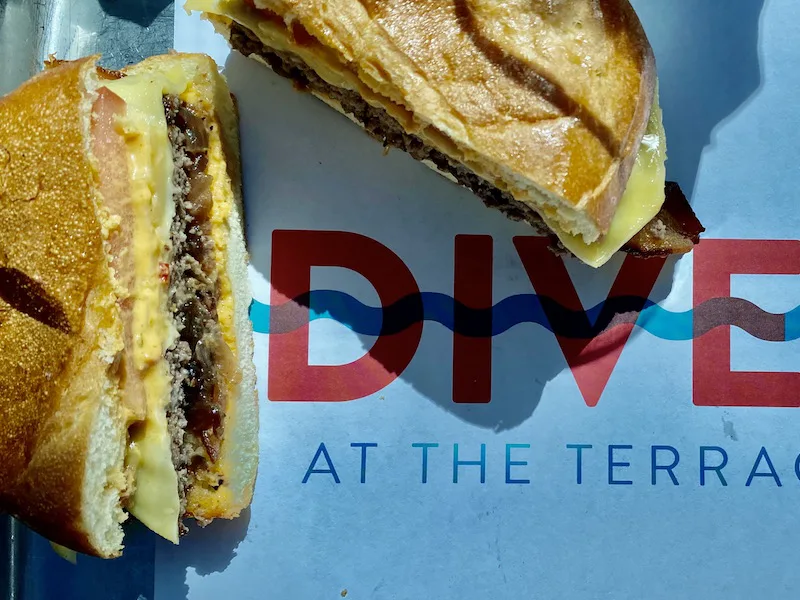 Ultimate Alaska Cruise Packing List
& Other Essentials To Bring:
First Aid Kit
Antibiotic Ointments (small items, but worth bringing)
Mosquito repellent or Insect repellent
Lip balm – This takes up little space as your lips will most likely get dry.
Dramamine – For obvious reasons
Hand sanitizer
Sunscreen
Medications
Poo-pourri – a small item to bring, but worth it.It has a funny name, but this stuff I swear by. Cruise cabins are small, and it doesn't take much for the bathroom to smell. You spray a squirt on top of the water in the commode and it forms a layer that keeps smells trapped inside!
Ziploc bags or Freezer Bags – Any type of bag regardless of size can be a lifesaver. Best of all, they are cheap, plus they don't take up much space. We use them for everything. If you are packing plastic bags, they can help keep you organized. While on your Alaskan cruise trip, bags can keep things like an iPhone dry in a pinch or can cover a DSLR camera. And after you return from your shore excursion, they can help you keep dirty clothes separate from clean ones. So there are lots of uses for them.
Day pack – Always bring a day pack to carry the things you are taking off the ship for the day.
Cash/Credit Cards/Badge – You will need your badge to get on and off the ship, plus cash or credit cards
Identification – Since you are still in America, you will need a driver's license to get back on the ship,after returning from your shore excursion.
Camera Equipment: Of course, I bring my DSLR camera, but these days, I get better shots from my iPhone 12, which has a great camera. But seriously, it does depend on where you are to get that great shot. We bring extra memory cards and use my iPhone as a video camera for the videos. And since it doesn't take up much room, I always have it with me.
Phone charger – We always bring a phone charger, as this is an important item NOT to forget.
Alarm clock – Many suggested we not take one, but you never know if you can get up early the next morning after a late night! And since they don't take up much room, we put it in.
Reusable water bottle – By all means, if you want to carry one with you.
Coffee mug – If you drink coffee, then, by all means, bring a coffee mug with you!
Dry bag – A dry bag is designed to keep water out while keeping your things dry. This is a great item to bring with you.
Small Rooms, Balcony, and Decorations
Small rooms – We had a room on the Upper Promenade with a king-sized bed. We also had a balcony, which we used quite a bit. We brought small magnetic hooks to hang our bathing suits from the ceiling since it was metal and we didn't have to hang them in the bathroom. Keep in mind that we did see people who had small items that decorated their cabin door for anniversaries or birthdays, so if that is you – bring it.
Entertainment
The Main Stage hosts the ship's main theater. Typically there are two shows each evening, at 7 pm and 10 pm. The Lincoln Center Stage offered classical music and the B.B. Kings Blues Club had several theme sets with music and comedy. Of course, there were nightly duelings of piano music, which was wonderful! And the casino is right across from them.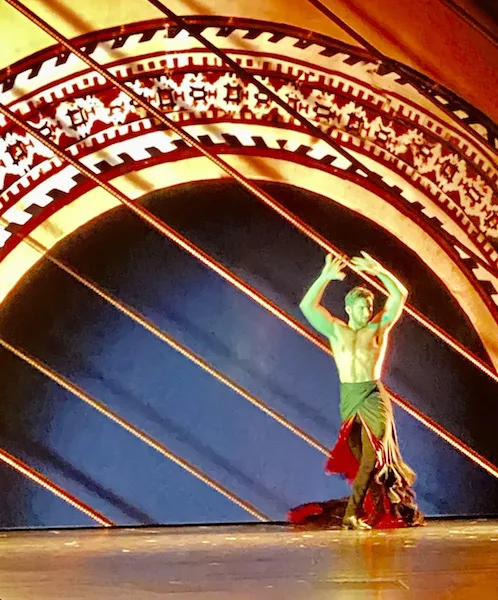 In Conclusion
The last thing I would like to mention is how much we really enjoyed this trip of natural wonders. At 16.8 million acres, the Tongass National Forest in Alaska is the country's largest national forest, that we actually enjoyed viewing a lot from our balcony. Alaska is certainly unique and the people that live there are the same. With over 100,000 glaciers, I am glad I got to see just a few of them.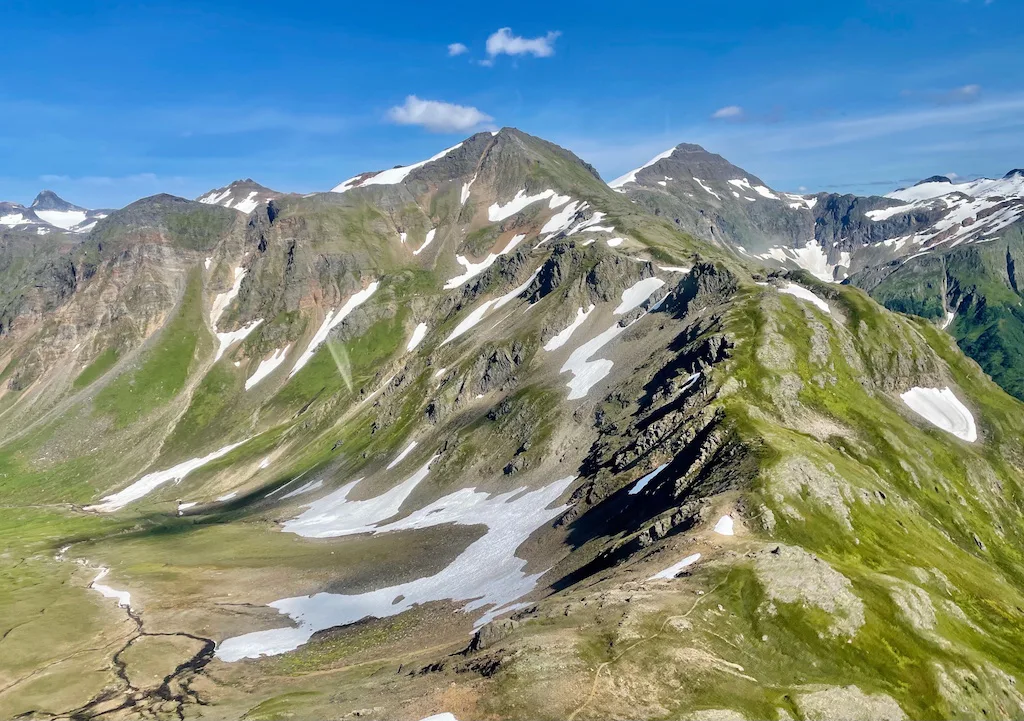 ---
Have you been to Alaska? Tell me about it in the comments. Also, if you haven't, be sure and print this printable packing list for your travels.