Oh, Paris! Paris is a beautiful city located in eastern France, which has long been regarded as the capital of romance and elegance. So it's not difficult to see why Paris is one of the most popular destinations in the world and known as the city of lights. Paris' tourist appeal and iconic landmarks is built on its magnificent architecture, world-class museums, and various Michelin-starred restaurants. Plus, who can forget the Eiffel Tower or the Notre-dame Cathedral? I hope you enjoy by 2 days in Paris itinerary.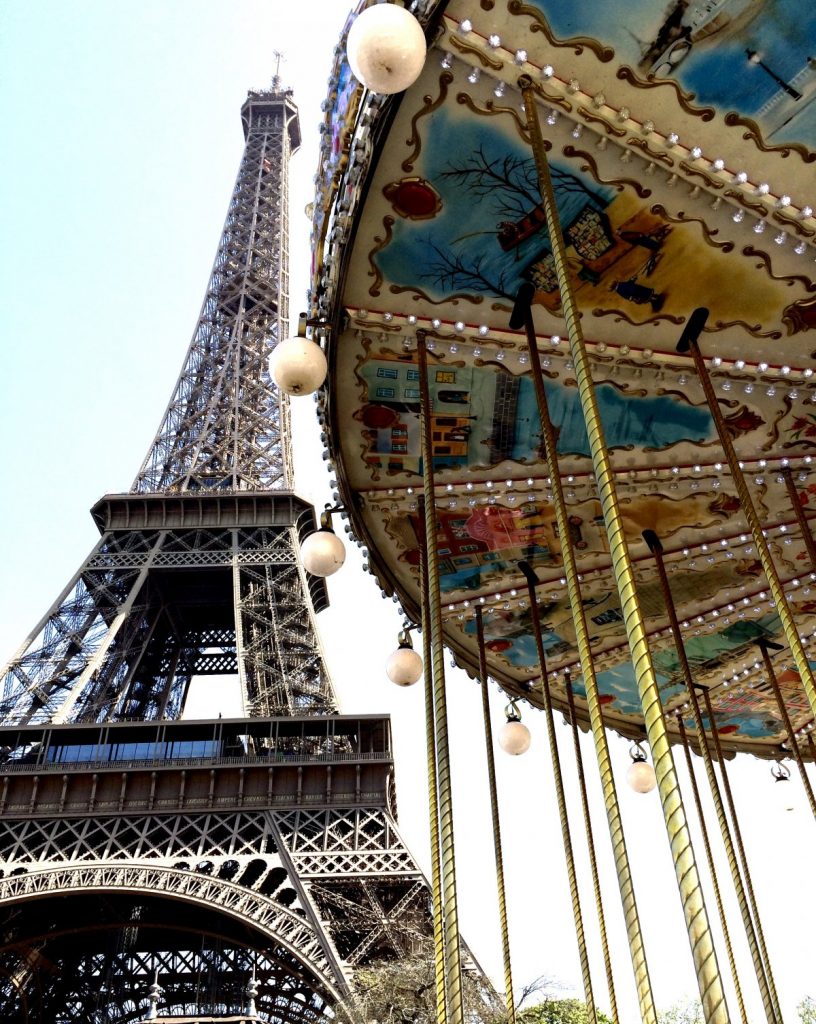 ---
What's in this post:
hide
2 Days in Paris Itinerary:
How to Catch a Bigger Glimpse of the French Capital City
---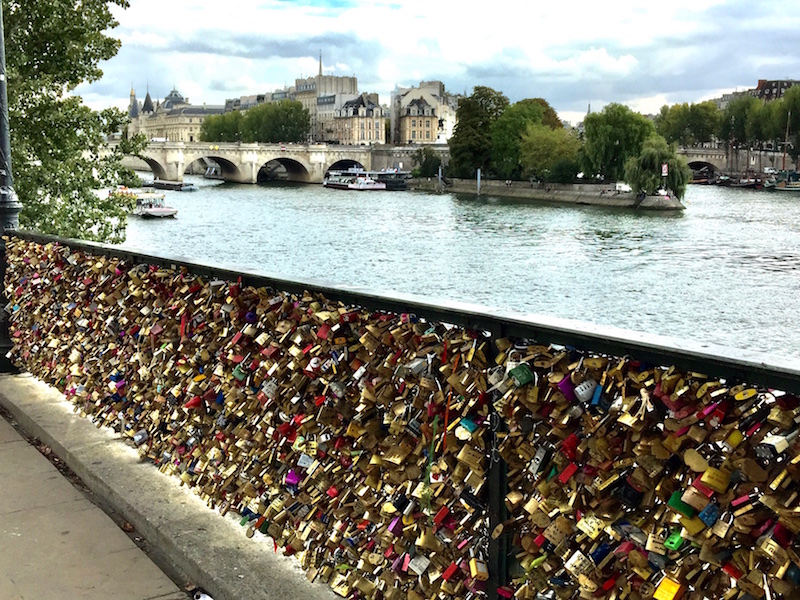 I want to provide you with my two-day itinerary in Paris so that you may use it as inspiration for your trip.
Paris was the city that I sailed into on my list of favorite European cities. I only stayed there for two days, so this itinerary has been tested and confirmed to work since my sister-in-law, who lived in Paris all her life, has helped me out; We were cautious at the end, but believe it is well worth it.
This itinerary is ideal for a first time visitor or a return visitor on a mid-range to high-end budget with reasonable prices. It is for those who are seeking information on spending two days in Paris and seeing most of the major attractions. I recommend walking as much as possible. I will go through everything you need to know about a few must-see tourist attractions at the conclusion with a Paris travel tip.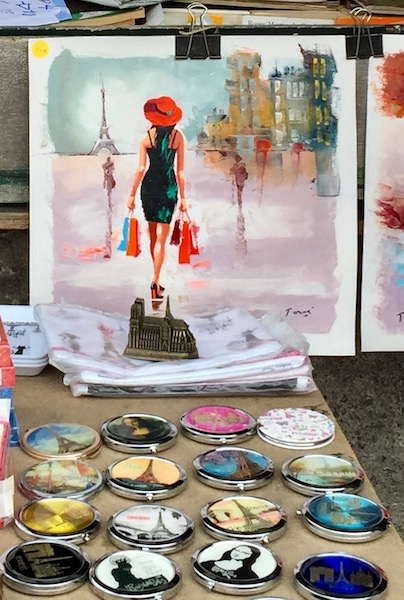 The Best Time to Visit Paris
Paris is a city of love and romance, so it's the perfect place to visit at any time in the year! However, the summer months are particularly crowded in the city center of Paris, and queues for attractions such as the Eiffel Tower may be lengthy. The summer months do, however, have better weather.
If you're searching for a quiet time, May and September are good alternatives. But, of course, we also adore Paris throughout the fall and winter seasons, when the trees' leaves turn golden, and the city lights itself up for Christmas.
In a nutshell, keep in mind that certain months are busier than others.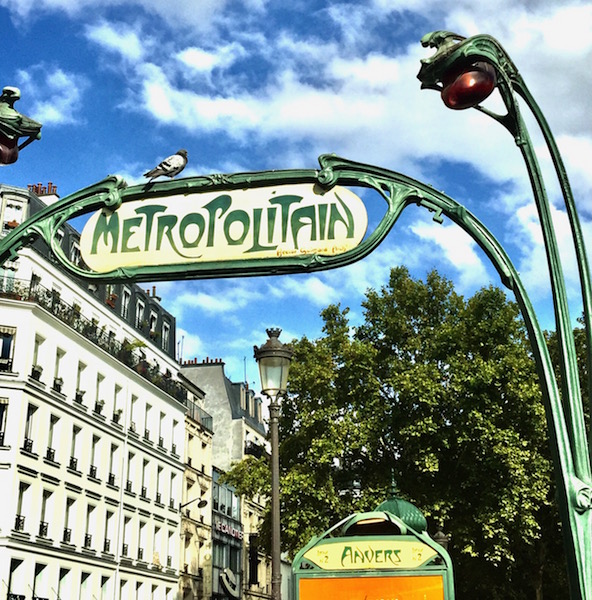 2 Day Paris Itinerary – Paris Itinerary: Day 1
This is a two-day Paris itinerary only as a reference. Feel free to alter the excursions to match your interests better.
I hope these pointers help you plan your upcoming trip to Paris for a full day!
#1 Sainte Chapelle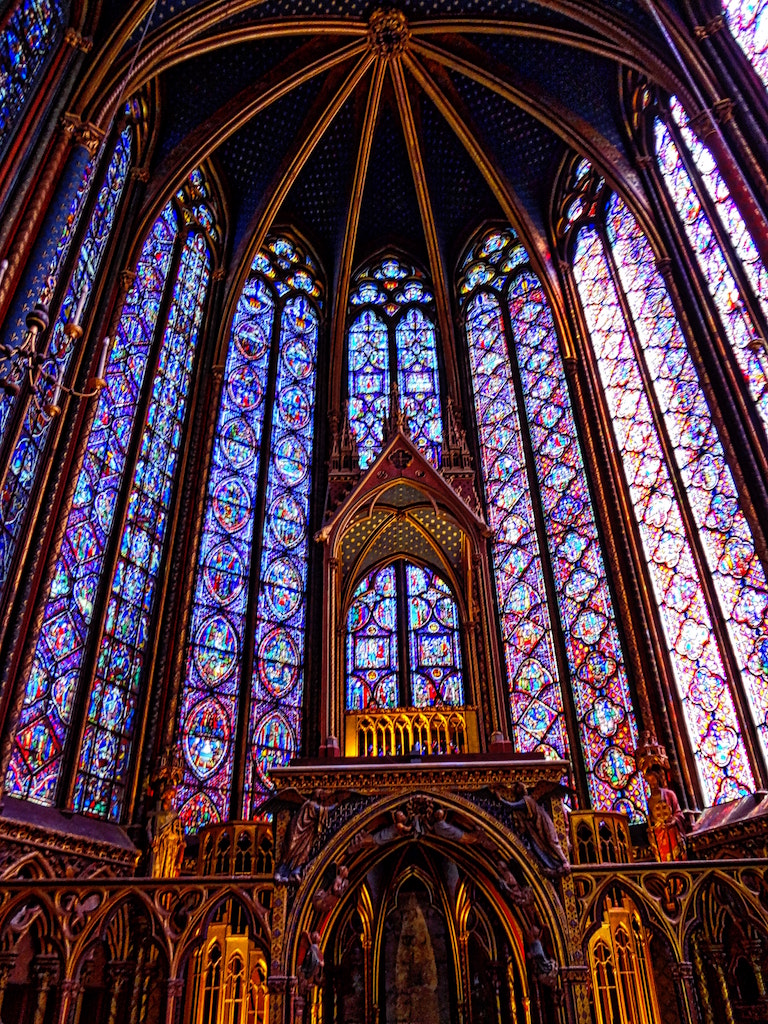 Sainte Chapelle is my number one top tip for Paris. It is a Gothic chapel with beautiful stained glass windows. I think it is probably one of the most astonishing churches I've ever seen. When you walk into the 13th century gothic chapel, this medieval cathedral's spectacular stained glass windows will take your breath away. So don't feel bad if you stand there gasping with amazement; I did.
The location is great and it is worth a visit in Paris. As it was built on the ile de la Cite in the heart of the French capital and usually opens at 9 am. My advise to you is to arrive early to avoid the queues. It is a little museum with low security and ticket lines.
#2 Lido de Paris or Moulin Rouge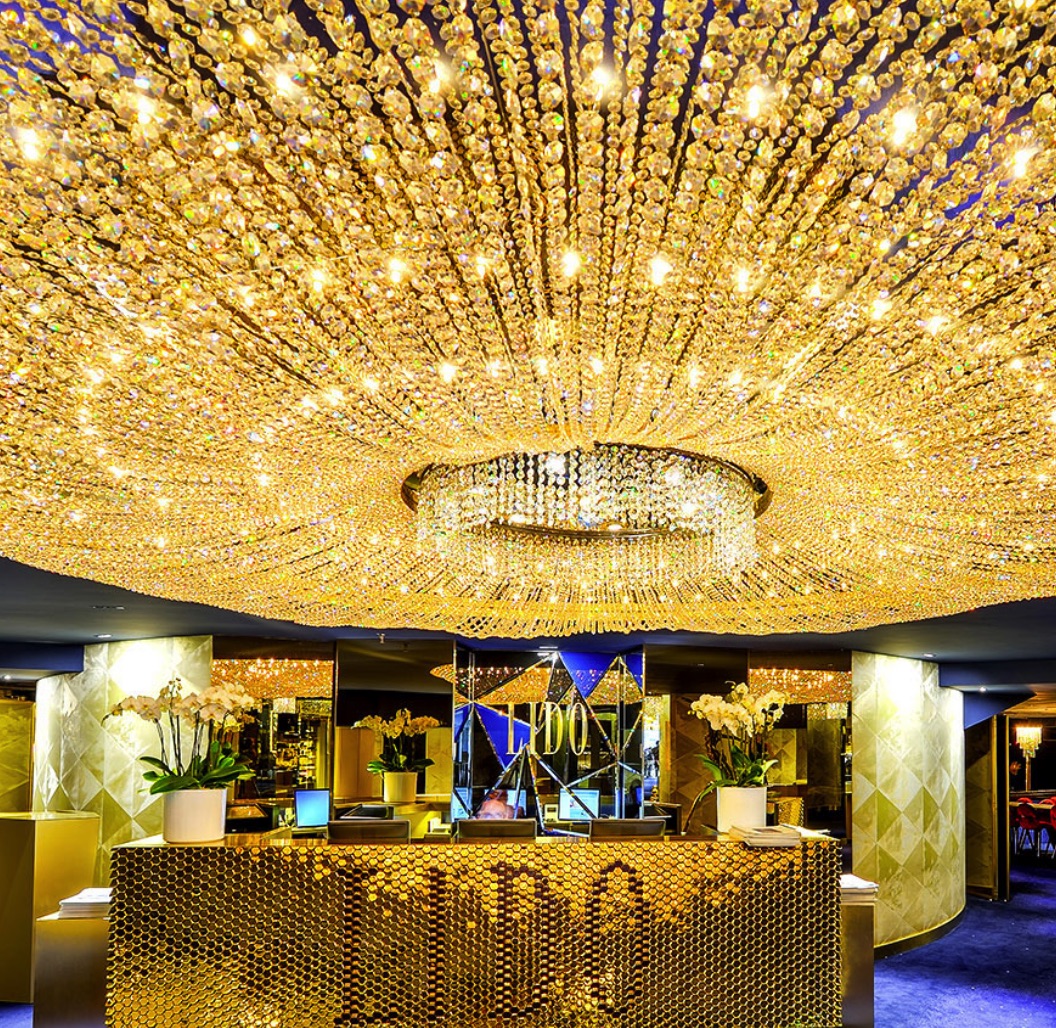 This may sound strange, but I wanted to include the Lido de Paris or the Moulin Rouge show so that you can you can better comprehend what these shows are about. Burlesque has nothing to do with an indecent behavior. Burlesque is a high-class artistry performance linked to literature and music. These shows are an essential element of the city's heritage and culture.
In fact, my husband's grandfather was the general manager of the Lido de Paris for over 30 years! Lido de Paris is a little more inexpensive than Moulin Rouge, mainly because Moulin Rouge gained quite a bit of popularity in the late 1990's. For years, Burlesque was banned in many nations, except for France, which has a rather laid-back attitude about it.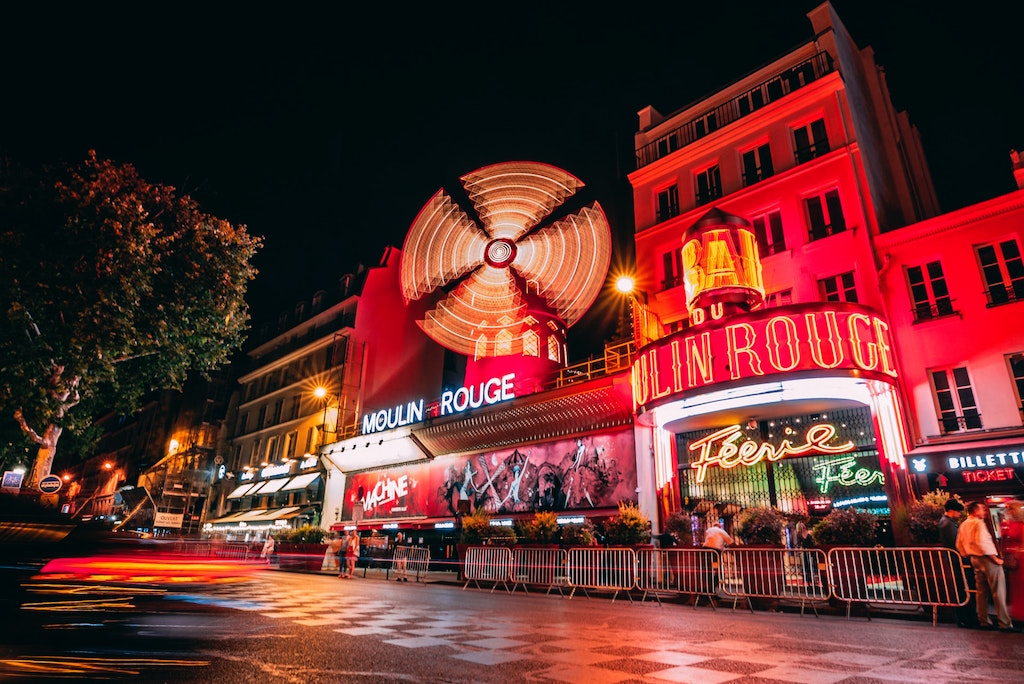 Wrap up your first day in Paris with a burlesque show in the evening. Overall, it a great experience. This is one of the most unusual things to do in Paris in two days.
#3 Eiffel Tower
The Eiffel Tower is one of Europe's (and the world's) most recognizable landmarks, as well as one of the most visited and a very popular spot.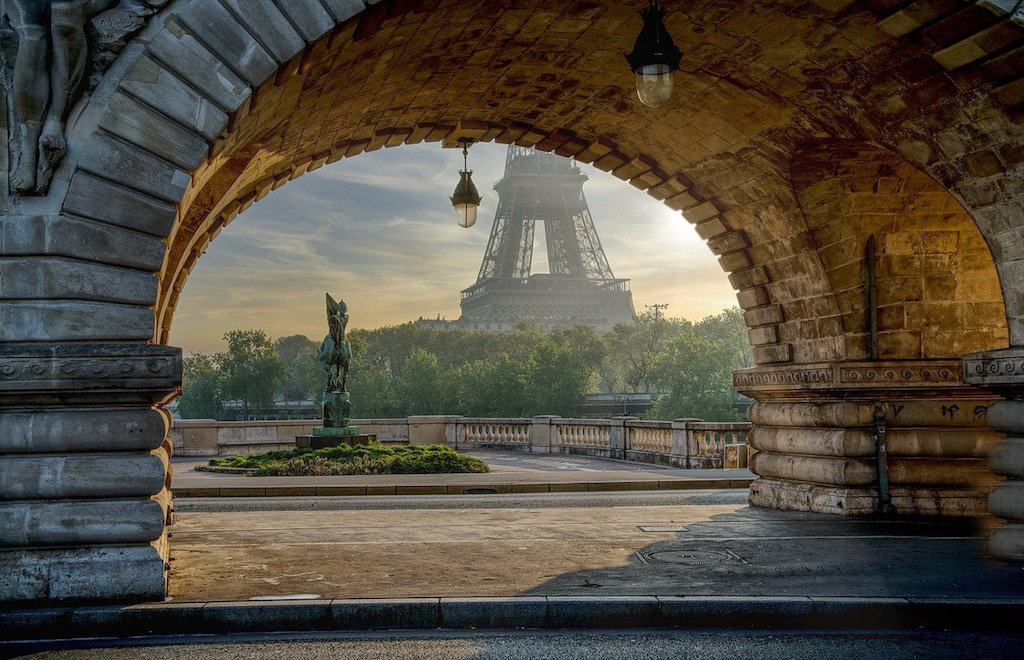 The tower is 324 meters tall and has three stories accessible by stairs and elevator, except for the top floor, which must be accessed via the lift.
The 1st floor has a glass surface and may be reached via stairs or an elevator.
A five-star Michelin restaurant is on the second floor.
The top of the Eiffel Tower offers one of the most stunning views of the city.
You may take the stairs if you want to wait an hour or more for the lift. In addition, there's no need to book tickets online because they did sell them there; however, you can buy tickets from various ticketing websites online.
The Eiffel Tower may be viewed in a variety of ways. The Trocadero, on the other side of the River Seine, offers fantastic views. In addition, you can enjoy a stunning view of the Eiffel Tower at sunset from the Champ de Mars – the landscaped gardens that extend to the southeast are beautiful.
This famous landmark is a must-see on the list, but it's also a good idea to schedule your visit during the afternoon when the lines are shorter.
When you're done sightseeing, why not unwind with a glass of wine while learning all about the art of French winemaking? The "Caves du Louvre," conveniently located about a 10 minute ride away. It is worth checking out!
#4 Arc de Triomphe
The Arc de Triomphe is an impressive monument that you cannot miss. I believe several locations in Paris provide fantastic city views, and the Arc de Triomphe is one of them. This 164 feet (50 meters high) monument to those who died for France in the French Revolution and the Napoleonic Wars, is a must-see when visiting Paris. It is located at the western end of the Champs Élysées.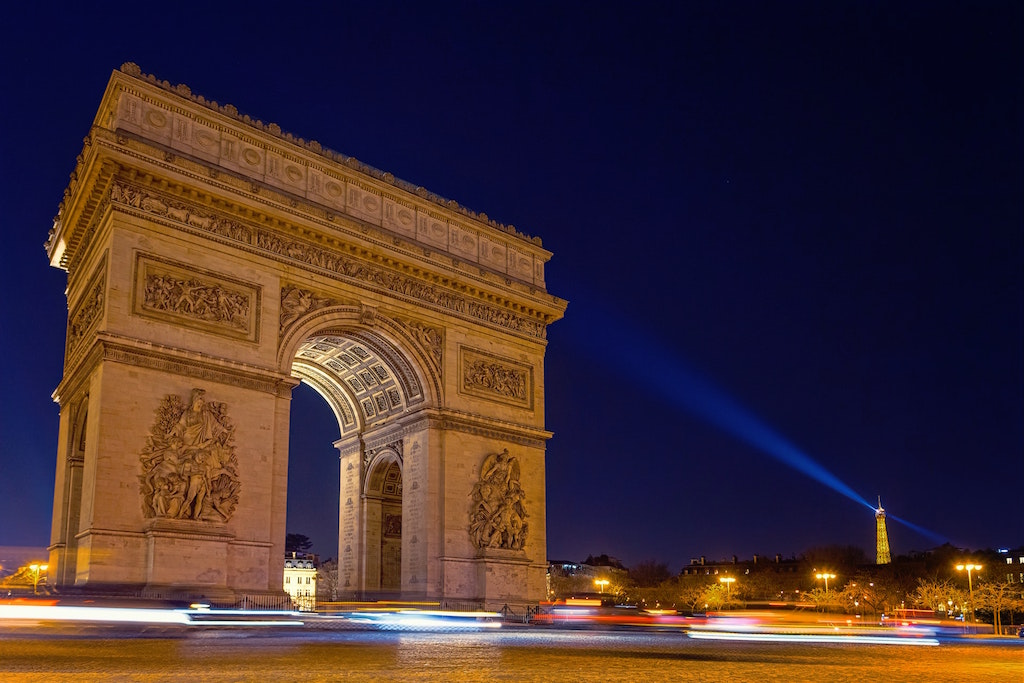 The arch may be seen from below, and you might be astonished at the traffic's attempts to go around this colossal roundabout. But honestly, for the most excellent experience, climb the steps to the top (or use the lift) and take in the stunning city views. That's the best way to see the city views. Spend as much time as you want.
Don't try to cross the traffic roundabout! From the top of the Arc de Triomphe, you may enjoy spectacular views of the Parisian cityscape, including the Eiffel Tower and La Défense's commercial district.
#5 Dalí Museum
Dalí Museum is a famous museum in Paris.The Salvador Dali museum contains this great surrealist painter's extensive collection of over 300 works. When entering the building, the painting you can see is "Rainy Taxi," which symbolizes the beginning of his career as an artist with its accurate representation of light effects and striking colors.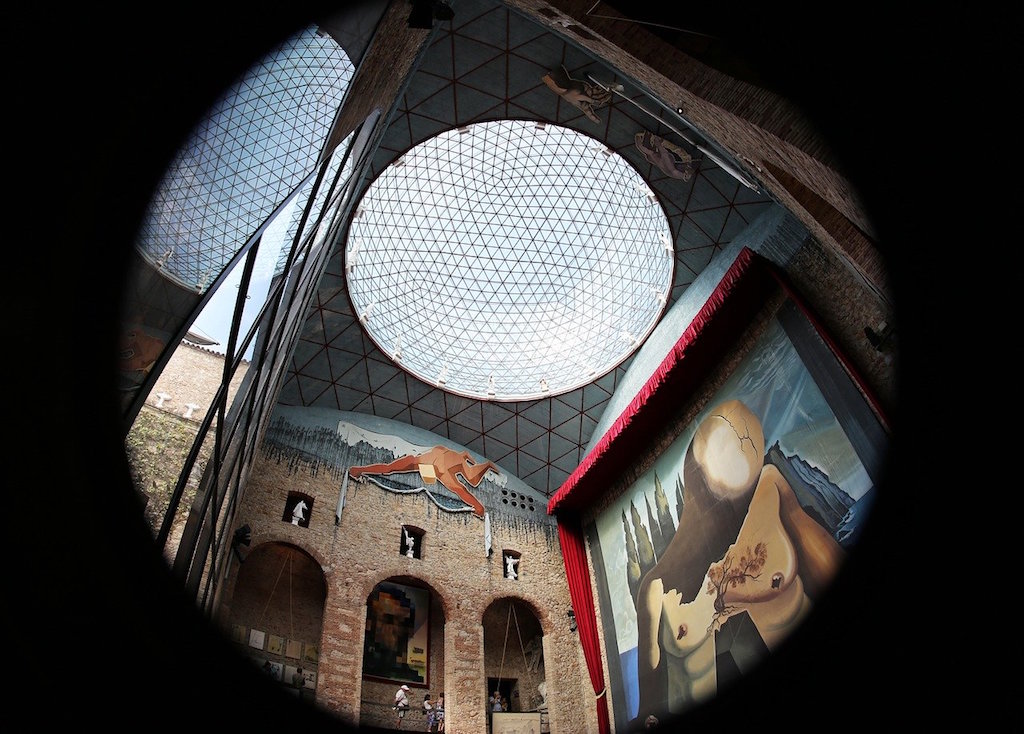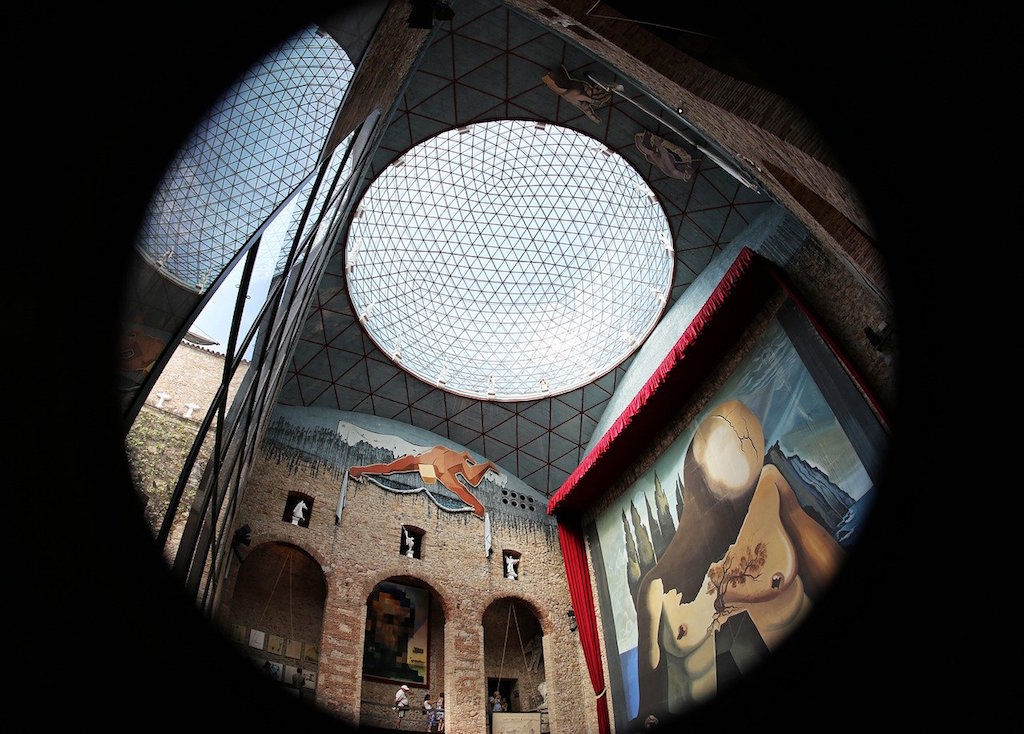 In addition, you may visit one or more rooms that will show some examples from each stage in his artistic process: oil paintings, objects made for theater sets, sculptures representing creatures from other worlds. You should also make sure to look at all parts if it's your first visit because there are many exciting things hidden throughout different rooms!
#6 Musee d'Orsay
I visited the musée d'orsay, one of Paris's most famous museums. This beautiful place located on the south bank of the River Seine and picks up where the Louvre finishes, features artworks dating from 1848. It was one of the old train stations.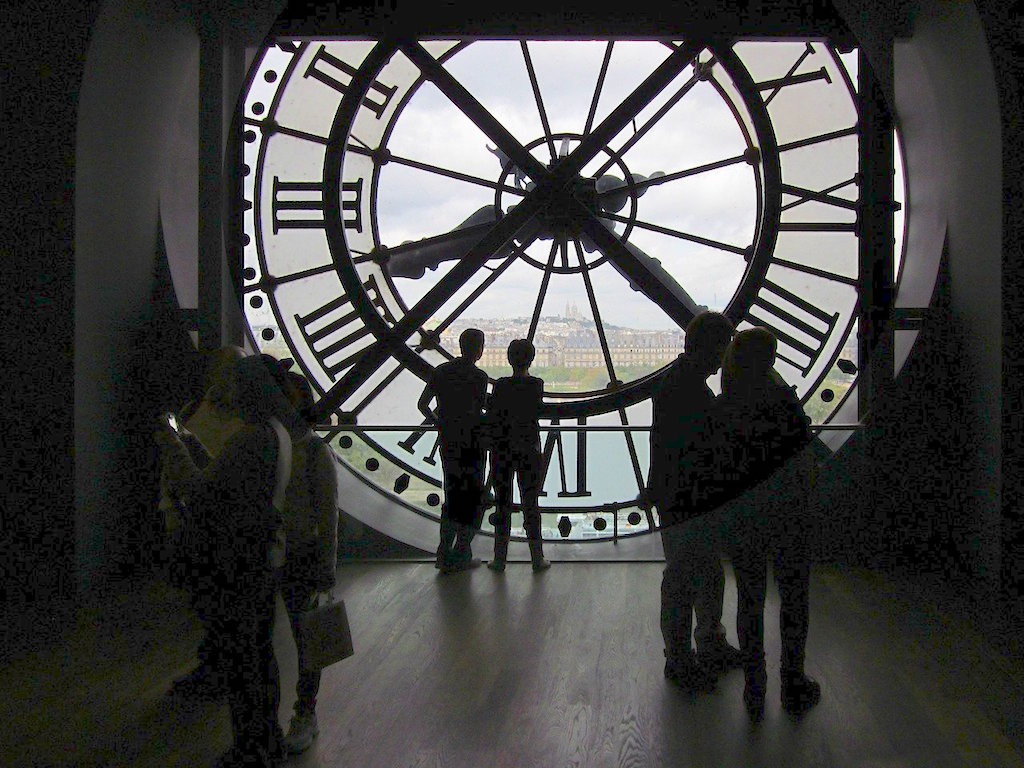 I believe that the museum's architecture is worth seeing on its own. For example, the magnificent station clocks, which formerly occupied the main platform area, are now a large exhibition area. They look fantastic, and the lovely station buildings are incredibly photogenic.
Finally, there's no shortage of art at this museum, with pieces by Monet, Van Gogh, Cezanne, and Renoir, among others, on display.
#7 Seine River Cruise
One of the best ways to see Paris is by boat! Therefore, you should include a Seine River Cruise guided tour in any itinerary. They allow you to see several Parisian sites from a new perspective while listening to an explanation. Most trips last about an hour and are a fantastic method to see a lot without putting in too much effort. So sit back, unwind, and let the scenery go by.
Paris Itinerary: Day 2
I hope you find these ideas useful for your two days of your Paris visit!
#8 Louvre Museum
The Louvre is one of Paris' most famous museums, of course, Leonardo da Vinci's Mona Lisa (which many tourists make a beeline for!) and the Venus de Milo are housed here. But this is also home to France's most extensive art gallery, which contains everything from Islamic art to Greek antiquities. So start early.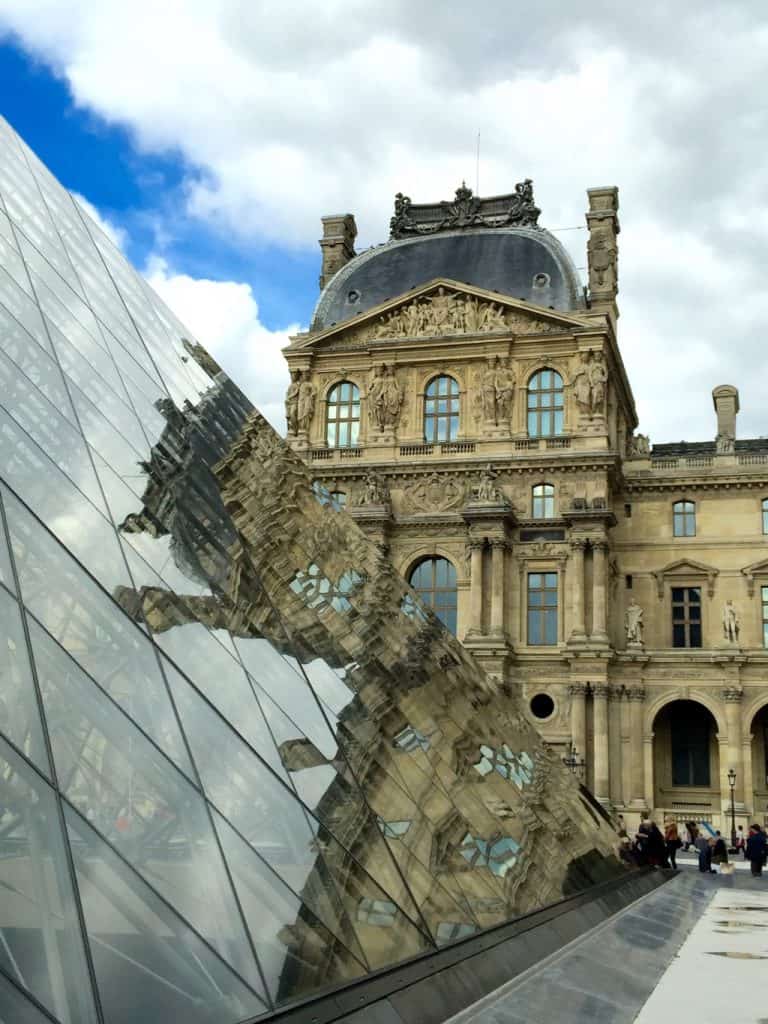 The Louvre museum is the world's most visited museum, so you could spend an entire day (or more!) here if you like. However, try to limit your visit to two or three hours.
You should also be aware that the Louvre is one of Paris' most popular sites, and lines may get long. There are generally two major entry lines outside the pyramid, one fast track security line for holders of pre-booked tickets and one slower line for people who do not have a ticket.
On some special crowded days, you must buy a ticket in advance to gain entrance, and we strongly suggest that you do so ahead of time so as not to miss out. This will also save you time.
If you have a Paris Museum Pass, you must schedule your visit online via the official website. This is required for holders of these passes to receive access, and I strongly advise you to do so ahead of time for your skip-the-line tickets. Even if you have the pass, you will not be admitted if you reserve your place in advance.
#9 Wine Tasting
Depending on how long you spend at the Louvre, you may have time for a bit of wine tasting afterward. This is an activity that we advise you to avoid if this itinerary is too packed for you. After you've satisfied your cultural appetite at the Louvre, why not unwind with a glass of wine while learning all about the art of French winemaking?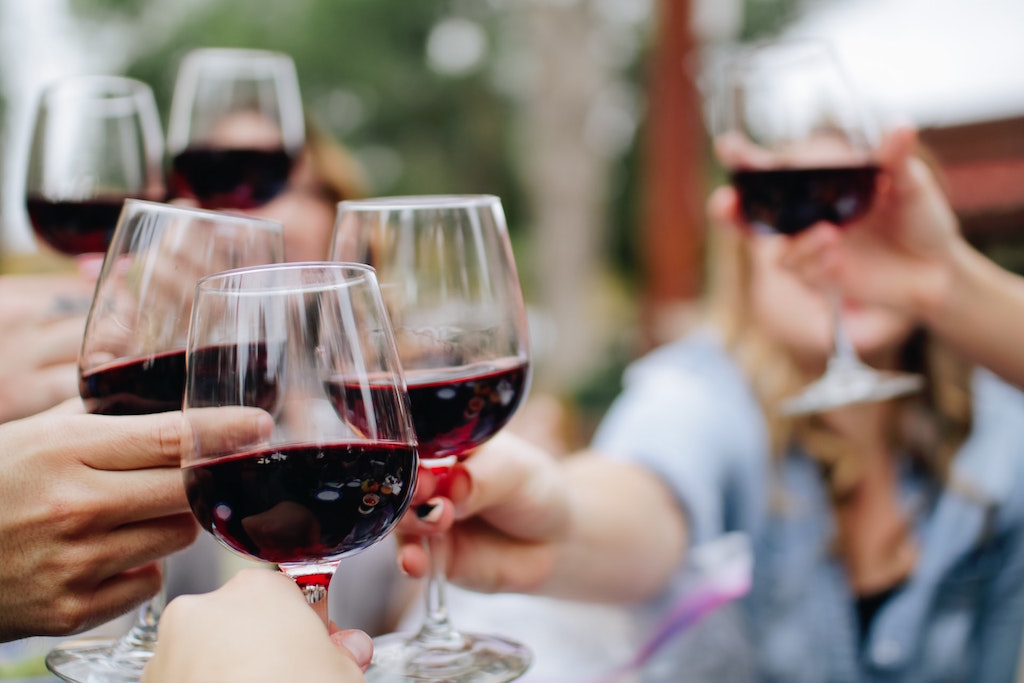 The "Caves du Louvre," a relatively new wine tasting experience set in an 18th-century wine cellar, formerly home to the King of France's wine collection, is conveniently located within a four-minute walk to the Louvre.
#10 Cathédrale Notre-Dame de Paris
If you are at the Louvre, it's a 20-minute walk to one of Paris' most well-known religious structures, the notre dame cathedral. With two massive towers, it's no surprise that this has become one of Paris' iconic sites, as well as one of the world's most famous Roman Catholic church.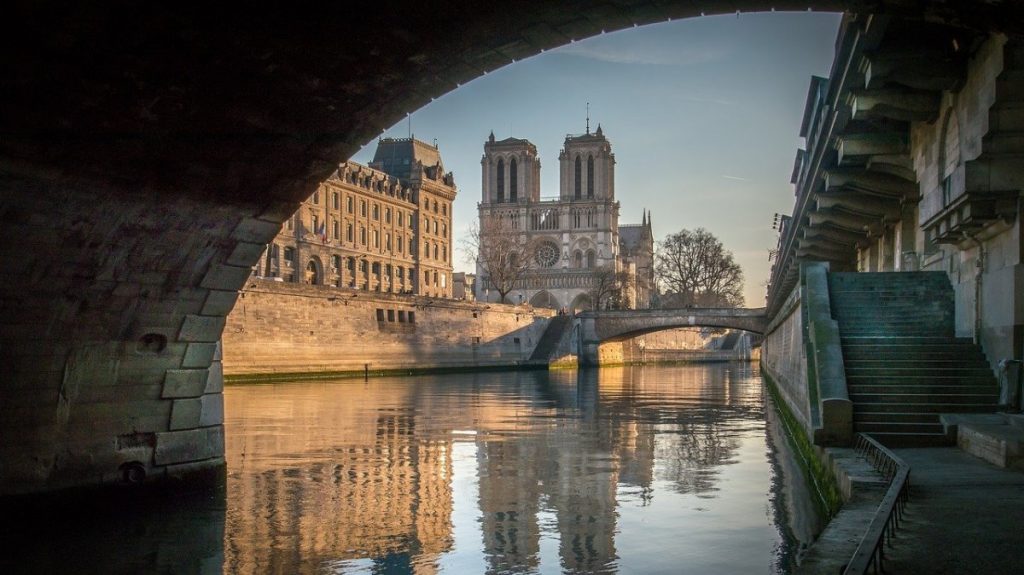 Notre Dame Cathedral is a stunning building that is well worth seeing, having been completed in 1345 after nearly two centuries of construction. You may go around and take notice of the outside of the building.
*Note: On April 15th, 2019 a devastating fire seriously damaged Notre Dame Cathedral. The cathedral will be closed for the foreseeable future as a result of this tragic incident.
#11 Sacre Coeur
You should visit the Sacre Coeur, one of Paris' most well-known churches. The Basilica of the Sacre-Coeur is perched on Montmartre's highest point, which rises to a height of 892 feet (272 meters). As you would expect, given its elevation, the city has magnificent views from here.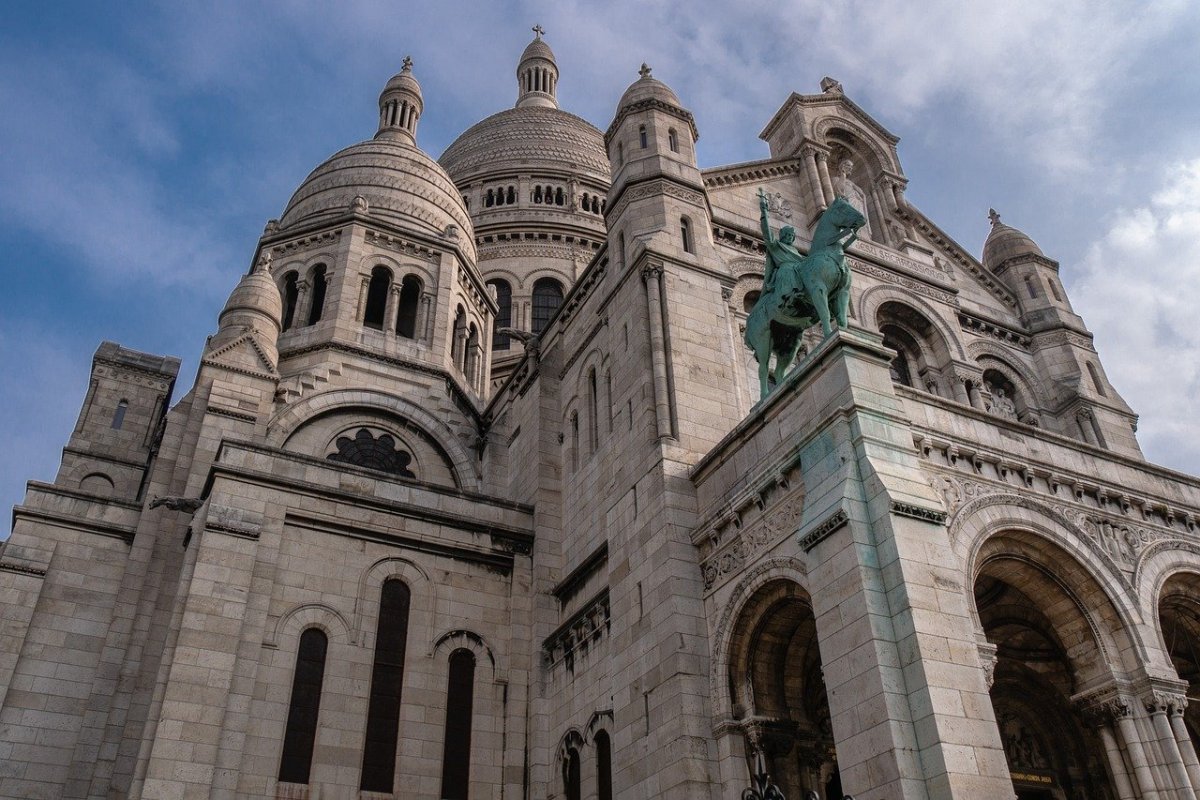 The Basilica of the sacred heart of Paris was erected in under ten years, and was completed in 1914. Its' distinctive white domes are instantly recognizable, and you may climb to the top for a stunning bird's-eye view of Paris. The cost of seeing the towers is not included in the Sacre Coeur ticket; however, there is a fee to access them.
On Montmartre's Place des Abbesses, Place du Tertre has been a popular gathering spot for artists since the Belle Époque period. Today, you may have your portrait, caricature, or silhouette drawn at Place du Tertre, which is only a stone's throw from the Basilica.
It is necessary to recognize that the basilica steps are trendy with "bracelet makers," people who will try to persuade you to accept a free bracelet from them. Of course, they'll only offer you a free bracelet after they've started wrapping your wrist with it. Please avoid them carefully.
#12 Opera Garnier Tour
The next stop on our two-day Paris itinerary is the Grand Palais Garnier Opera, a half-hour walk or a 15-minute bus tour from the Dali Museum.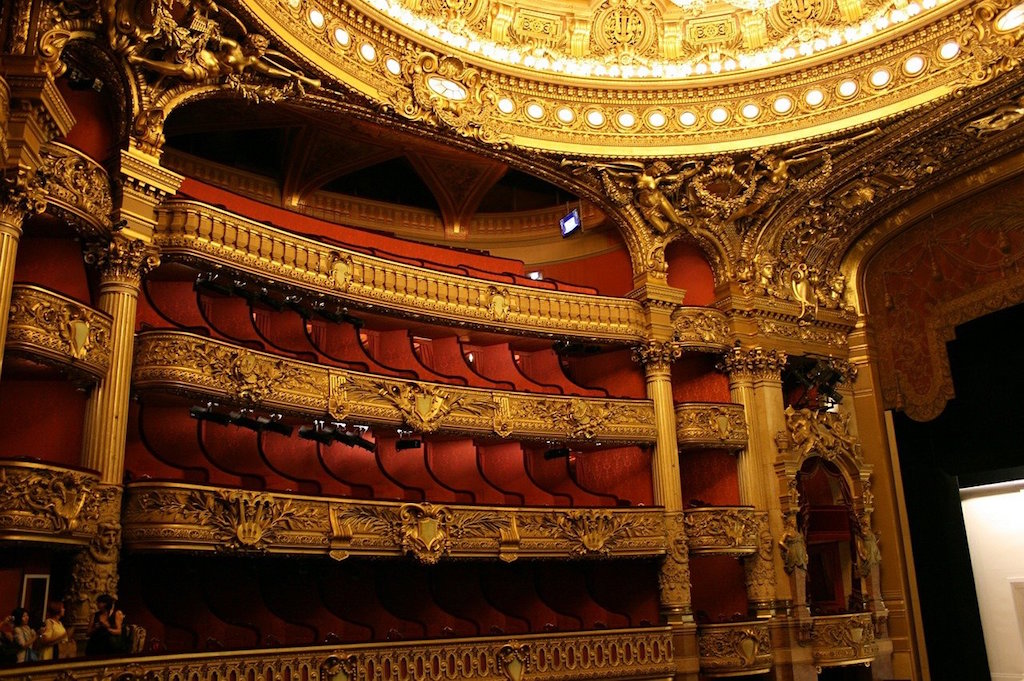 We're not going to the Opera, but that is an alternative for an evening activity. So instead, we propose you take a tour of this magnificent structure, which inspired the play "Phantom of the Opera."
The tour will let you into several regions of the beautiful building, including the 2,000-seat theatre, the magnificent grand staircase, and the enormous seven-ton chandelier. The excursion lasts about ninety minutes and is available in English; see the website for more information. Self-guided tours are also available.
#13 Place de la Concorde
The Place de la Révolution was the site of public beheadings of Louis XVI and Marie Antoinette during the French Revolution. Its name changed during the 19th century to Place de la Concorde, and it is now one of Paris' most famous squares.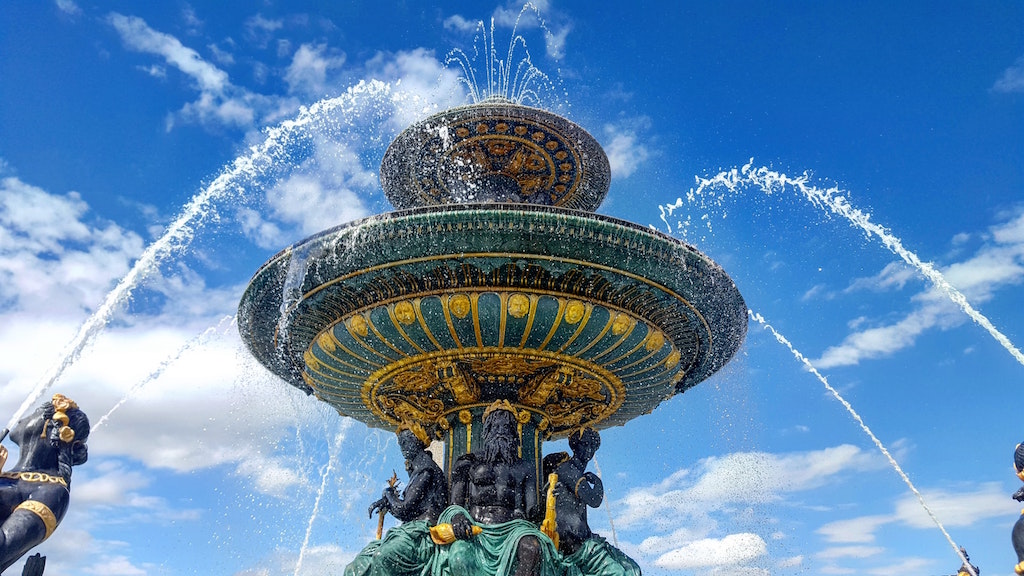 Place de la Concorde is an enormous square that holds several attractions, including fountains and statues. Unfortunately, it is also where Marie Antoinette lost her head when she was beheaded by guillotine in 1793!
Today, it's one of Paris' busiest spaces filled with tourists throughout the year. However, this place comes alive at night since there are several bars around here for people who want to grab a drink while enjoying their time in Paris.
#14 Stroll along with the Left Bank
Paris is the city of romance, and we believe one of the loveliest things to do in Paris is to wander down the "Left Bank. "The left bank is on the south side of the river Seine, as you face downstream. So it is also known as the Left Bank because it is on the downstream (left) side of the river.
If you start near the right bank, then cross over to the Left Bank from the Musée d'Orsay and walk east, you'll come across a lovely stroll along the river with views of the Louvre, the Pont Neuf, and eventually stunning vistas of Notre Dame Cathedral.
#15 Sunset at Tour Montparnasse
I suggest taking a short walk to Montparnasse – where you'll see another iconic building – the Tour Montparnasse. It is one of the city's most distinctive skyscrapers. It has been around since 1973 when it was built as an observation tower. I believe it makes for a fantastic photo opportunity at sunset!
Please note that there are some great views from the top; however, those who suffer from vertigo should be careful about going up here. You may prefer not to go all the way up if you are afraid of heights. Unfortunately, there is also no elevator access inside this particular area right now. However, any visitors with restricted mobility can still visit Level 19 using lifts found outside the building. I advise you to visit on a clear night for some fabulous views across Paris.
#16 Centre Pompidou
The Centre Pompidou is at the top of our list of main attractions for a two-day Paris trip. This is home to a plethora of exhibits, but I think you'll be most interested in the Musée National d'Art Moderne – Europe's largest Museum of Modern Art.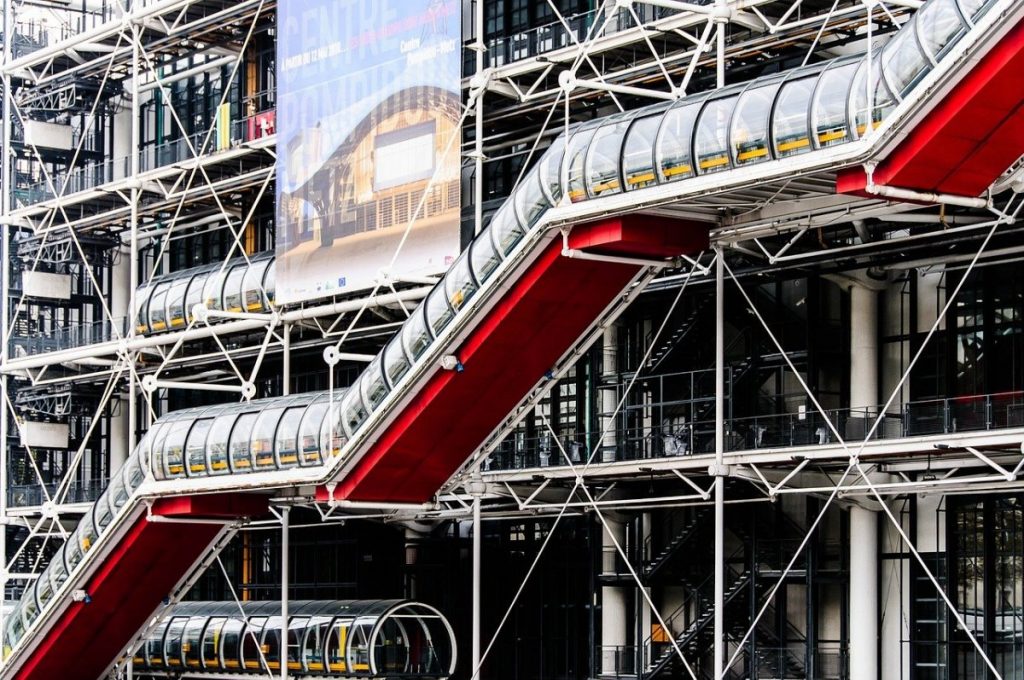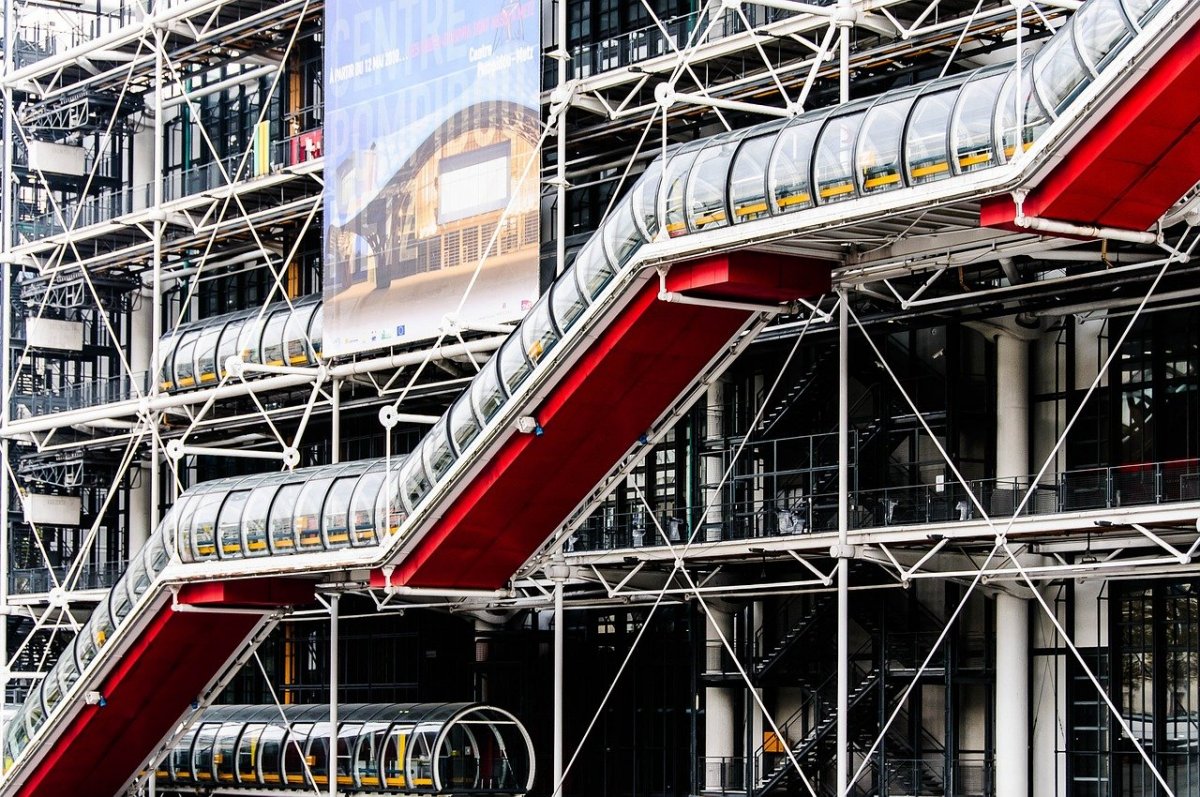 That concludes the Parisian art museum trilogy, which began with the Louvre in 1848 and continued with the Musée d'Orsay from the late 19th century through to the early 20th century, and ended at Centre Pompidou for twentieth-century masters. But, of course, I'm talking about Picasso, Warhol, Kandinsky, and Duchamp here.
The Musée du Cendrier is open until 9 p.m., which means you may visit it before or after your sunset at Tour Montparnasse. The "view of Paris," a balcony with one of the best views of Montmartre in the city, is worth seeing.
2 Day Paris Itinerary Overview:
Day 1:Sainte Chapelle, Lido de Paris, Eiffel Tower, Arc de Triomphe, Dalí Museum, Musee d'Orsay, and Seine River Cruise.
Day 2:Louvre, Wine Tasting, Cathédrale Notre-Dame de Paris, Sacre Coeur, Opera Garnier, Placa de la Concord, Left Bank, Tour Montparnasse, and Centre Pompidou.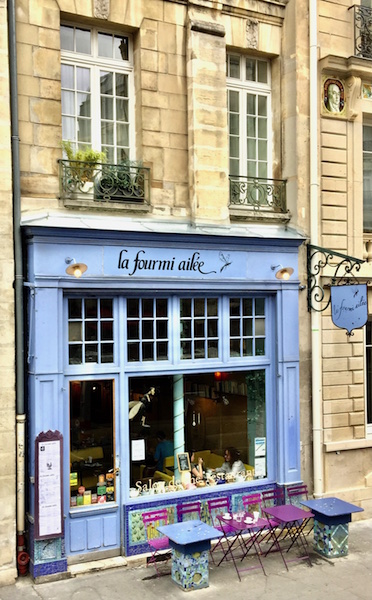 Walking Tours of Paris
Taking walks tours of Paris is an excellent option if you wish to go on a guided excursion in Paris for part of your vacation. I've taken a few walking tours in cities all around the world, and I've never been dissatisfied. Typically, they specialize in small group trips led by professionals. And they offer several walks in Paris that I think you'll enjoy.
Day trips from Paris
Paris is a lovely city to visit, but if you want to do day excursions, several other locations are nearby. We suggest two days in Paris, but if you're here for a week or more, we recommend taking the opportunity to explore the neighboring regions.
If you've already finished some of them or simply want to get as much done as possible, read on. Museums are also fantastic alternatives if the weather is bad! Although two days is never enough time to tour Paris fully, consider adding some of these to your itinerary if you have additional time.
#1 Palace of Versailles
The Palace is the most pleasant day excursion from Paris, and it's a fantastic way to learn more about people's lives during that time.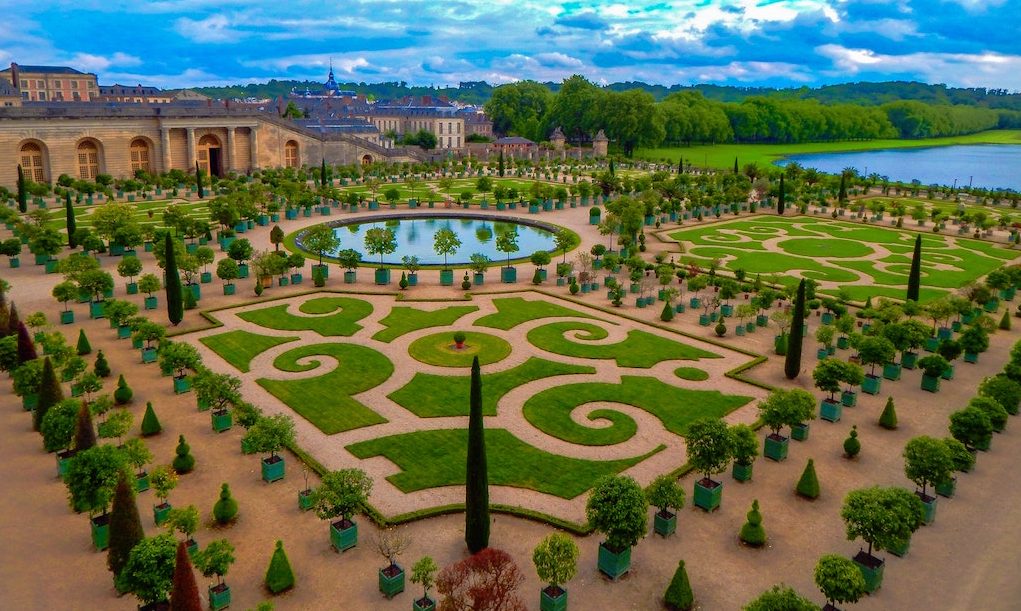 #2 Catacombs of Paris in the 14th Arrondissement
The Catacombs of Paris are worth the long lines, although they're among the most popular spots among visitors who have limited time.
#3 St. Germaine Neighborhood
The St. Germaine neighborhood is a great place to shop, have drinks at cafes, and observe Parisian life from the terraces of sidewalk cafés.
#4 Montmartre Neighborhood
Another fantastic day trip from Paris is Montmartre – it's an area where artists come alive during the nightlife hours. As there are many museums and churches to see, I suggest that you wander around the streets of Montmartre at night as well.
#5 Latin Quarter Neighborhood
The Latin Quarter is a neighborhood in Paris' 5th to 6th arrondissements. It lies on the left bank of the Seine near the Sorbonne.
#6 Watch a Paris Saint Germain Game
If you're a soccer (football) fan, watching Paris Saint Germain (PSG) play at the Parc de Princes is an experience that you should not miss. The crowd gets into the game, and there's nothing like it in New York City or London!
#7 Paris Opera House
Although it's not one of the most visited attractions in Paris, I believe that you should attend a performance at the Paris Opera House. It's also worth noting that many plays are performed in English – just check ahead to avoid any surprises!
#8 Aquarium de Paris-Méditerranée
If you have kids who love the ocean, then the Aquarium de Paris-Méditerranée is a fantastic place to visit.
#9 ile de la cité
The Île de la Cité is a small island in the River Seine in Paris' center. The Roman governor's fortress was built on the island in the fourth century.
#10 Luxembourg Gardens
The Luxembourg Gardens are a great place to relax, especially if you are traveling with kids. The most visited park in Paris is the 17th-century Luxembourg Gardens. These gardens are bordered by a lake on two sides, with French and English gardens.
#11 Petit Palais
The Petit Palais is a museum dedicated to modern and impressionist art in the 8th arrondissement of Paris, France. It was designed to commemorate the 1900 Universal Exhibition and now houses the City of Paris Museum of Fine Arts.
#12 Tuileries Garden
In Paris, Tuileries Garden is a public garden situated between the Louvre and Place de la Concorde in the 1st arrondissement.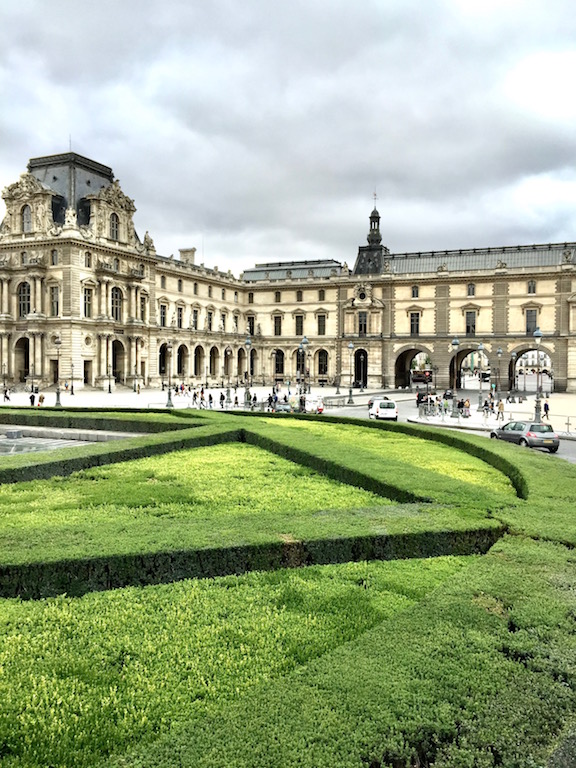 Top Tips for Your 2 Days in Paris
Here are some of the top tips you might find handy during your stay in Paris:
Learn some French words
Choose Orly Airport if the costs, flight times, and other factors are comparable
Walk around Paris with no particular destination in mind
Don't be afraid to explore
Take the metro line
Wear comfortable shoes and clothes
Use free Wi-Fi in cafes whenever possible
Opt for dining experiences that are more intimate and casual
Buy a few gifts for your loved ones back home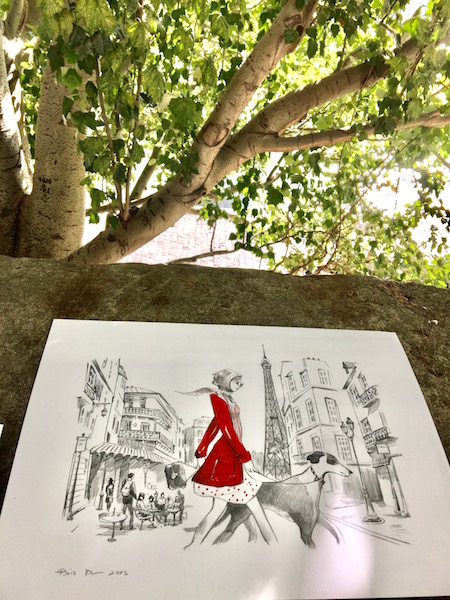 How to Get Around Paris
Paris is quite simple to navigate, with an extensive subway (the Metropolitan) and buses and local trains. There are taxis and private hire cars also available. As a visitor to Paris, there are currently two main options for purchasing public transport tickets. The traditional cardboard tickets are one option, while the Navigo Easy plastic system is another.
In the summer of 2019, the Navigo Easy plastic system was introduced, and it's a rechargeable plastic card with preloaded tickets. It is expected to replace traditional paper passes at some point. You may purchase tickets from ticket vending machines at virtually every subway station, which accept cash and credit cards, as well as having an English translation option.
How to Save Money on Your Paris Trip
A two-day visit to Paris would cost approximately $235 (€200) per person, according to the itinerary above. In addition, many of the best things to see and do in the city have an associated price.
The good news is that you may save money on your trip to Paris and still can visit the best places. The solution is to buy a Paris Pass. It includes access to almost everything on our itinerary and is a perfect way to save money. You may save 50% on your expenses if you have a Paris card, but not every destination is covered. So you might need an additional $59 (€50) to cover the rest, which is still a great deal compared with purchasing everything separately.
You should also be aware that, on the first Sunday of every month, most museums in Paris have free entry – although note that popular attractions such as the Louvre get incredibly crowded on these days.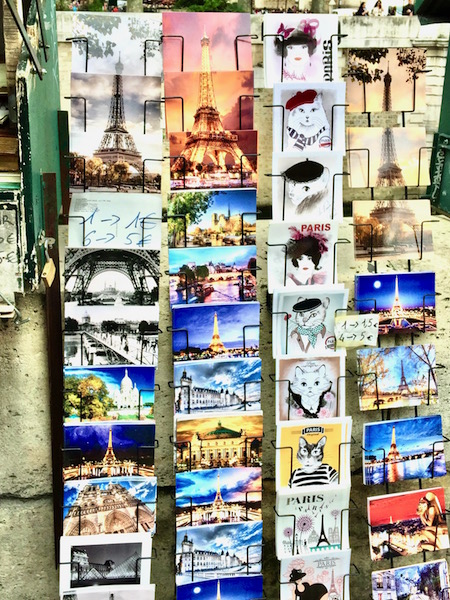 Where to Stay in Paris
I've stayed in various Paris locations, including hosted apartments, luxury hotels, and home stay. There are several alternatives to select from, and the costs are reasonable considering it's the French capital city. I suggest choosing a location near a metro station so you can quickly get around all of the places on this itinerary.
From the 3rd to the 7th arrondissements (Le Marais), I think you'll find the finest hotels if you're looking for beautiful places in Paris. But, of course, Montmartre is also a lovely region.
Booking.com is my favorite method to get the most incredible hotel deals. They're simple to use, frequently offer the lowest rates, and cover everything from hotels to flats. For example, I discovered a hostel located just next to the Paris Gare du Nord, in a distinctive neighborhood with charming cobblestoned streets.
If you're searching for a place to stay, we recommend Plum Guide or Vrbo, which are both excellent resources. Plum Guide carefully selects its listings, so their choices tend to be high quality while also being available at various price points. I've stayed in several of their homes worldwide, including a gorgeous apartment in Paris with stunning Eiffel Tower views.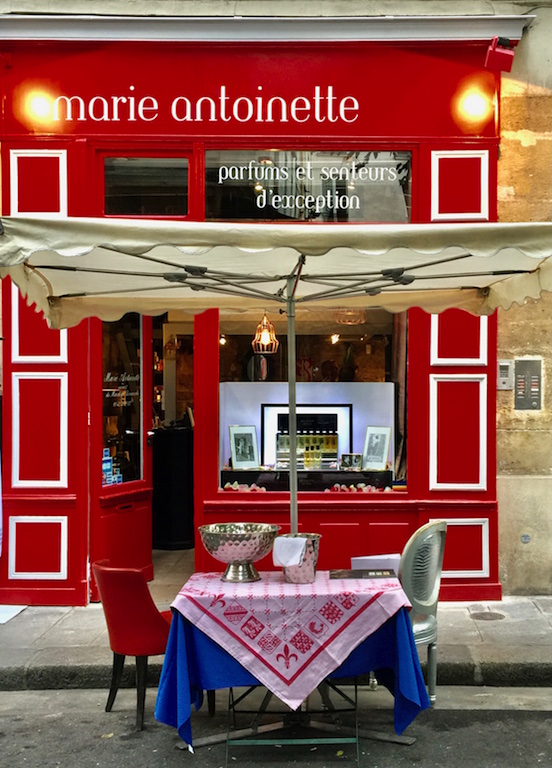 Dining in Paris
There are plenty of excellent dining possibilities in Paris. While we generally don't suggest specific restaurants since they may change at any time, we've put together a list of some of our favorite places to eat in Paris as a reference.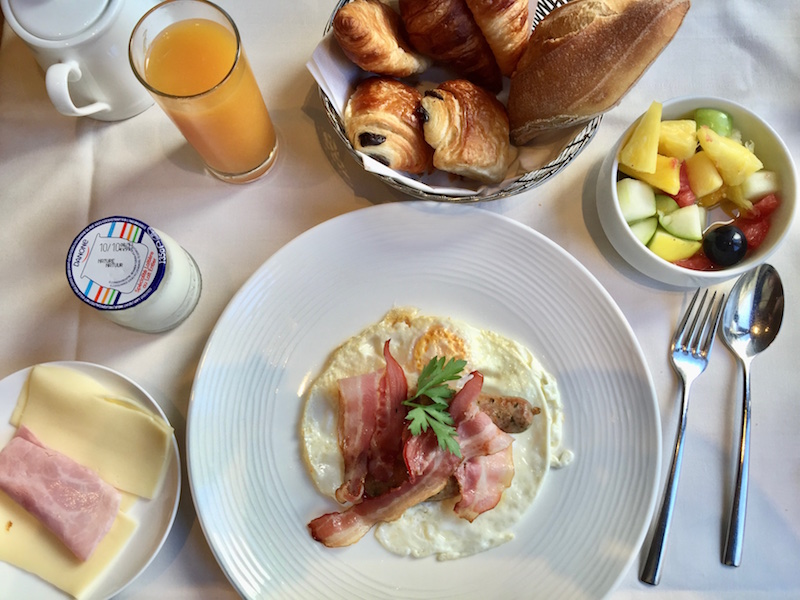 If you want to dine at a popular restaurant in Paris, we recommend booking ahead of time. We suggest the La Fourchette (the fork), the most popular online restaurant reservation website in France. It is simple to use and makes reservations a breeze, especially if you don't know French. Check it out for restaurant reviews, sample menus, and the ability to reserve a table.
Internet
Free wifi is available all over the city center and in hotels and coffee shops, so you should have no trouble connecting. If you have an unlocked phone, you may also purchase local SIM cards.
I think this concludes my Paris in two day itinerary. Have you been to Paris? What did you do? For me, two days was enough to see all the things I wanted to see. But I will be back!