When it comes to making a decision about where to stay when you are planning your trips to Europe, one thing that I always look for is consistency within a brand, such as the Raddison Hotel Group. I have traveled every six weeks of my life for over 25+ years and so I have stayed in my share of hotel rooms! I recently visited a few Radisson Blu Hotels throughout France (considered my "smart luxury option" choice). I have come across 4 reasons for you to stay at Carlson Hotels in France.
What's in this post:
hide
4 Reasons to Stay At A Radisson Hotel in France
#1 Reason: Location, location, location
This is the first thing any business learns about when creating a brand – finding the prime location. And Radisson Hotel Group is no different. The first thing I noticed about Radisson Blu's was their locations. They have got that down perfectly.
Locations: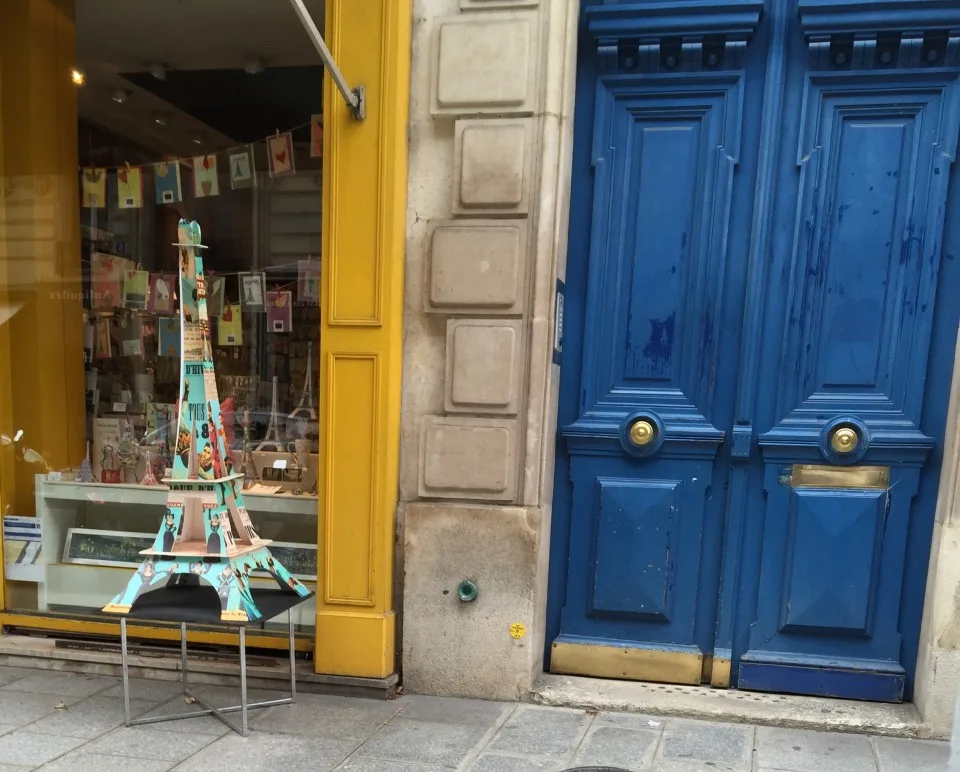 Paris – I was able to stay within steps of the Champs-Elysees and could even peek out my window to see the Arc de Triomphe in Paris. The location of the Radisson Blu Champs is perfectly situated within walking distance to a prime location in Paris. Just thinking about it gives me the French Blues!
Although I did not get a chance to stay at the Le Dokhan's Hotel, Paris Trocadero location of the Radisson Blu or the Radisson Blue Le Metropolitan Hotel, Paris Eiffel, I have read many reviews that state that their locations, again, are perfect for the neighborhood of the Eiffel Tower.
There are also three more Radisson Hotels in and around Paris:
The Radisson Blue Disneyland® Paris Hotel – Less than 10 minutes from the theme parks and on the grounds of Golf Disneyland®, the Radisson Blu Hotel at Disneyland® Paris is in an ideal location. This Disneyland® partner hotel close to Paris offers complimentary round-trip shuttle service to the parks and easy access to the Paris city center and Charles de Gaulle Airport.
The Radisson Blu Hotel, Paris Charles de Gaulle Airport is the premier accommodation choice near Europe's second busiest airport. The Parc de Villepinte exhibition area houses the hotel in a lush garden close to the airport terminals.
Boulogne – Just outside of Paris proper, the Radisson Blu Hotel in Boulogne is located in the western business district and just 100 meters from Porte de Saint-Cloud. With a unique focus on wine, the hotel boasts a relaxing terrace with views of lush greenery and a 13-year-old vineyard!
Marseille – I stayed at the Radisson Blu Marseille and the location by the Vieux Port along the Mediterranean Sea could not have been any better. It was within walking distance to lively restaurants surround by the port. The view was absolutely incredible of the Vieux Port from my room.
Nice – Once again, for Nice, the location is prime for those wanting to go to the beach. Not as much for the city, but if it is a beach that you want, then this is the place for you. Plus they have their own private beach with beach chairs for you, so this could work in your favor.
#2 Reason: The Hotel's Points Program – Radisson Rewards
This is a program I was using back in my heavy points days, where I was looking for a program that was easy to make points in and was easy to use. If you are even a little bit savvy in the world of hotel points, then you know or have heard about this program.
I have found that it is easy to accumulate points and that it is easy to find a room available. It is very rare that rooms are not available for use with points. Also, this program has a great tier level of points, so that you can spend different amounts depending on your needs.
Sometimes I spend fewer points for airport hotels or hotels where I just need a quick overnight stay versus a hotel when I am going to have a luxury experience or see the sights in the surrounding area. Once you use the program, the best thing about the top tier is that breakfast is included. This can make a real difference in your budget and should be factored into the overall value rate of the hotel. After all, buying breakfast for a family of four for a week can really add up.
Reason #3: Onsite Facilities
Radisson Blu Nice – This part is important to me because many times I have just arrived and I am starving, having flown all night, or gotten in late. It is important to me for the hotel to have a restaurant or a place where I can get a snack. Also, it is nice to have a workout facility or pool if you want to try to keep your workout routine going. Having places to go for you to relax in common areas like swimming pools and bars is essential in that you don't feel like you are stuck in your room when working and traveling at the same time.
Reason #4: Accessibility
This is important depending on how you are arriving, either by car, train, or cab while on your vacation. Once you get there, you will want to be able to get around and need close access to or walking distance to reliable transportation options. I cannot reiterate this enough, in that, for me, transportation costs are a major factor and can cause a smart luxury vacation to go to a luxury vacation in terms of costs if you don't keep this part of the expenses down.
So there you have it, my take on 4 Reasons to stay at Radisson Group Hotels in France, in particular, the Radisson Blu's.
Oh, and last but not least: (+) 1 MORE Reason to Stay at Radisson Hotels:
FREE INTERNET!!!
For more journeys through France:
Reims, France: Explore the Champagne Houses in Reims
Tiny Bubbles in the Countryside of France, La Champagne