Vancouver is a city in North America surrounded by beautiful mountains, stunning nature, and the Pacific Ocean. Keep in mind that this city is different from Vancouver Island. As the largest city in British Columbia, Vancouver is a great place to spend your weekend. There are several things to do and see in this old city founded in 1886. It is often the starting point of a Canada road trip. It is in close proximity with cities in the United States like Seattle and Bellingham, Washington, San Juan Islands, and Portland, Oregon. Making Vancouver the best option for day trips, picnics on a clear day, or shopping.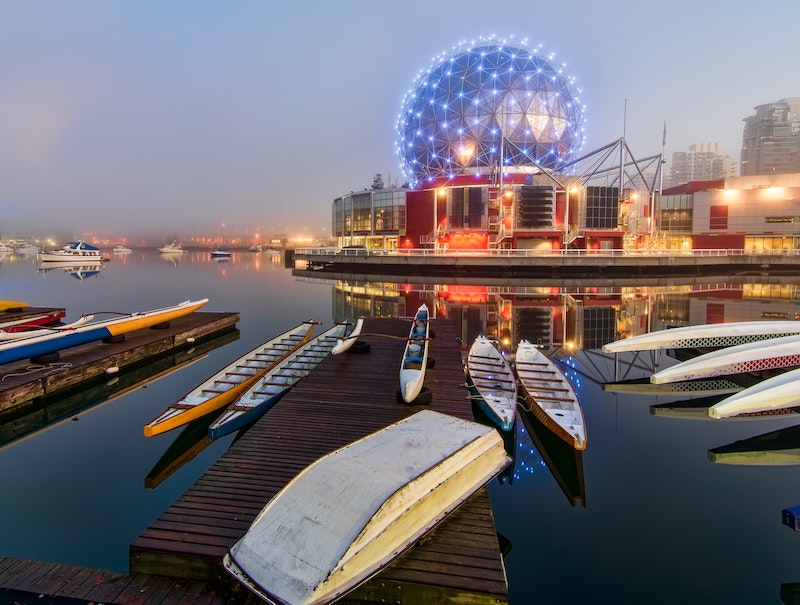 ---
What's in this post:
hide
The Perfect Two Days in Vancouver with Insider Tips
---
Vancouver is consistently named as one of the top five worldwide cities for livability and quality of life. This city boasts of a lot of sunshine, rain, and little snow. It is also one of the most ethnically diverse cities in Canada. Vancouver is one of the most densely populated cities in North America as well.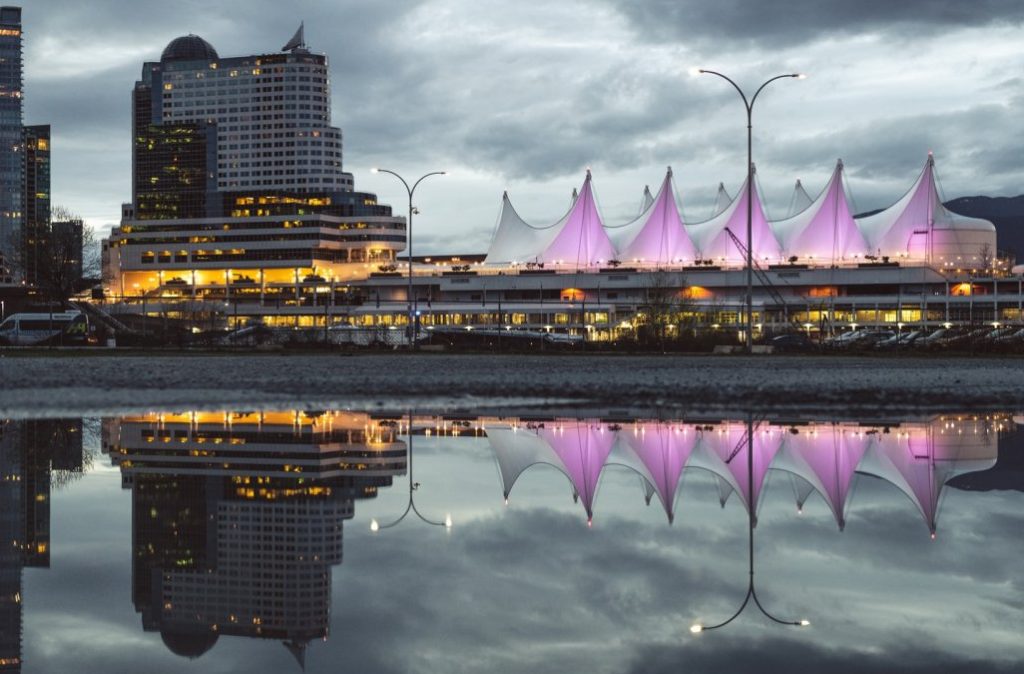 Are you ready for your two-day Vancouver vacation? Here are some of the best things you can do in this two-day Vancouver itinerary.
Things To Do in Vancouver: Day 1
The following are the best things you can do during your first day in Vancouver:
#1 Explore Stanley Park and the Seawall
Stanley Park is a National Historic Site. It is highly recommended that you do the nine-kilometer walk around Stanley Park over the Seawall. Along the way, you can spend a lot of time enjoying several interesting stops, such as the famous totem poles and Siwash Rock.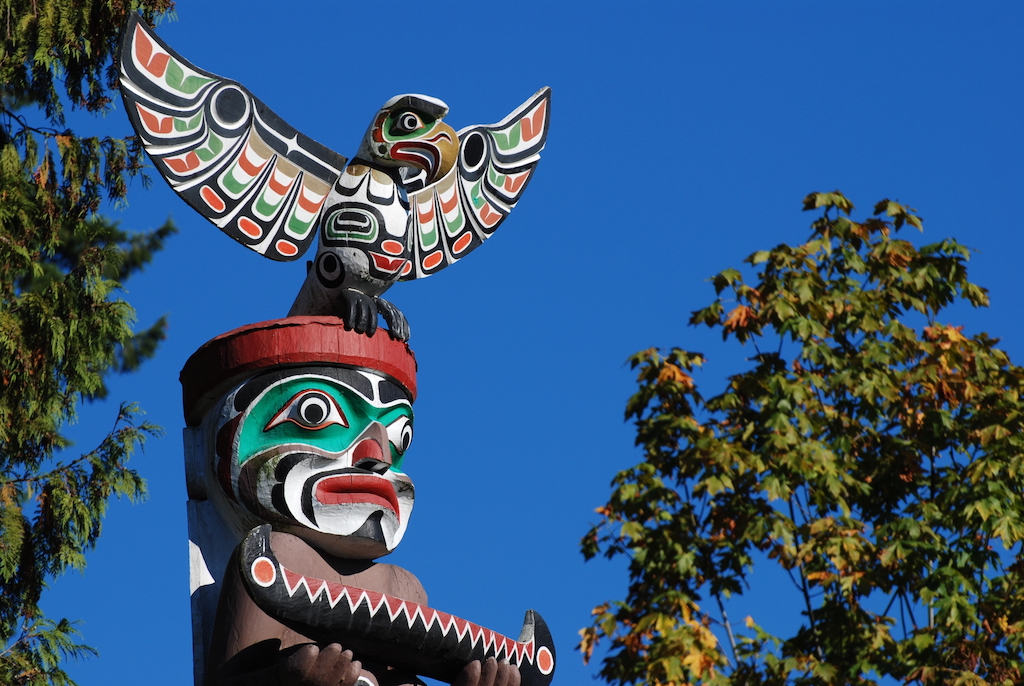 There are several ways to get around Stanley Park. You can walk, rent a bike, or take the horse-drawn cart. You can also visit its tennis courts. Stanley Park is almost as huge as Downtown Vancouver, so renting a bike is the most efficient way to see the area. The warmer months make Stanley Park the perfect place for a picnic.
Apart from the totem poles, other sites to see along Stanley Park Seawall is the SS Empress Of Japan Figurehead. You can head to Prospect Point for spectacular views of Lion's Gate Bridge and West Vancouver.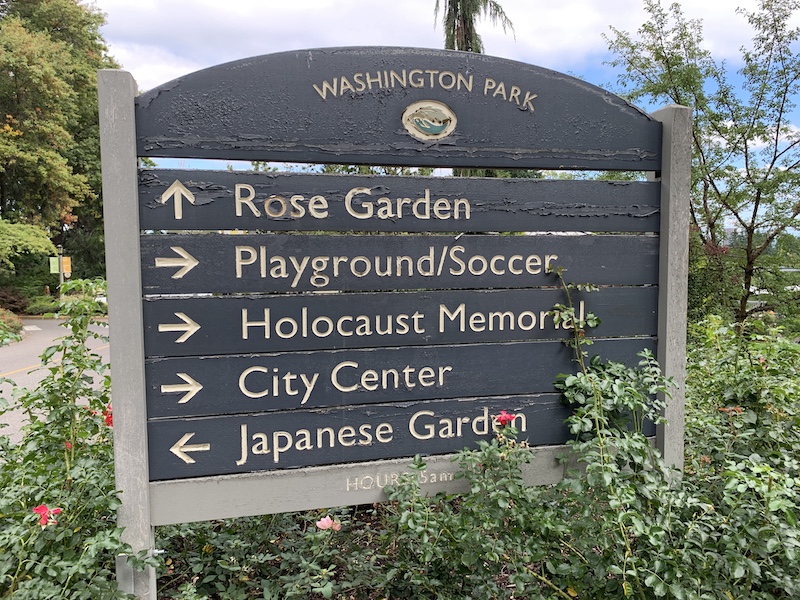 You can also visit the Rose Garden. It is the most beautiful in spring and summer. Or if you are in Vancouver in autumn or winter, you should check out Beaver Lake.
#2 Explore Gastown
Now that you are fed and energized with the necessary caffeine shot, it's time to explore Vancouver. And what better way to experience the city than with a stroll through the streets of one of the oldest neighborhoods in Vancouver.
Gastown is a wonderful area filled with beautiful old houses, boutique shops, art galleries, and several places to grab a bite if you are still hungry. If you are wondering what the most famous street in Gastown is. It is Water Street.
The neighborhood covers the entire area between Richards East and Main Street. Make sure to check out the Gastown steam clock. Gastown is home to a multitude of bars, restaurants for fine dining, and gift shops for all your souvenir needs.
#3 Enjoy Canada Place and Coal Harbour
Upon arriving at Canada Place, you can see the iconic sails. Home to the Vancouver Convention Center, Canada Place also houses the Pan Pacific Vancouver Hotel, Vancouver's World Trade Center, and Flyover Canada. From Canada Place, you can also see both the mountains and the sea.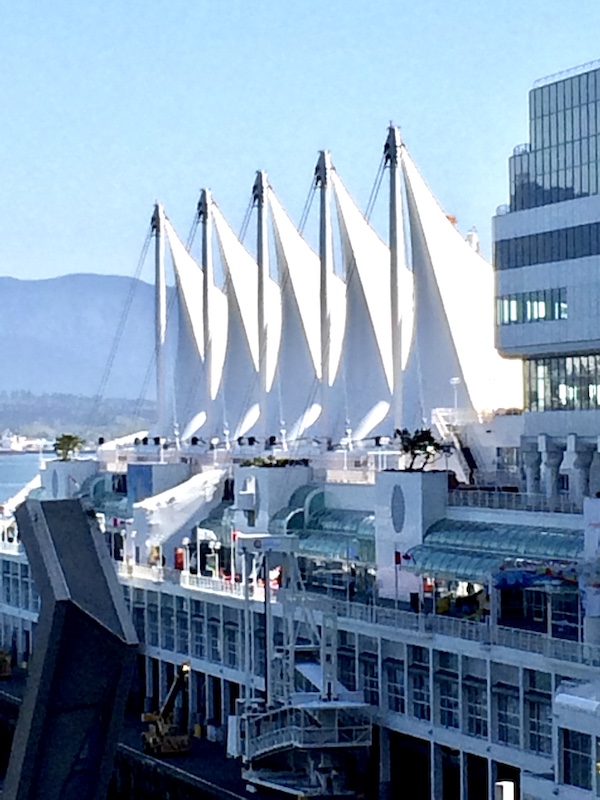 There are public art sculptures all over Vancouver and some of them you can find in Coal Harbour. One of which is the Digital Orca statue, which looks like a pixelated Orca made from a lego.
On the north side of Coat Harbour is Brockton Point. It is the home of the 100-year-old lighthouse and several hand-carved totem poles made in British Columbia.
#4 Have Fun on Granville Island
Do you want a fun way to see Vancouver from a different perspective? You should hop on the Aquabus. It is also the quickest way to cross False Creek. But if you don't want to take the Aquabus, you can also walk across to the Granville bridge for a stunning view of the city.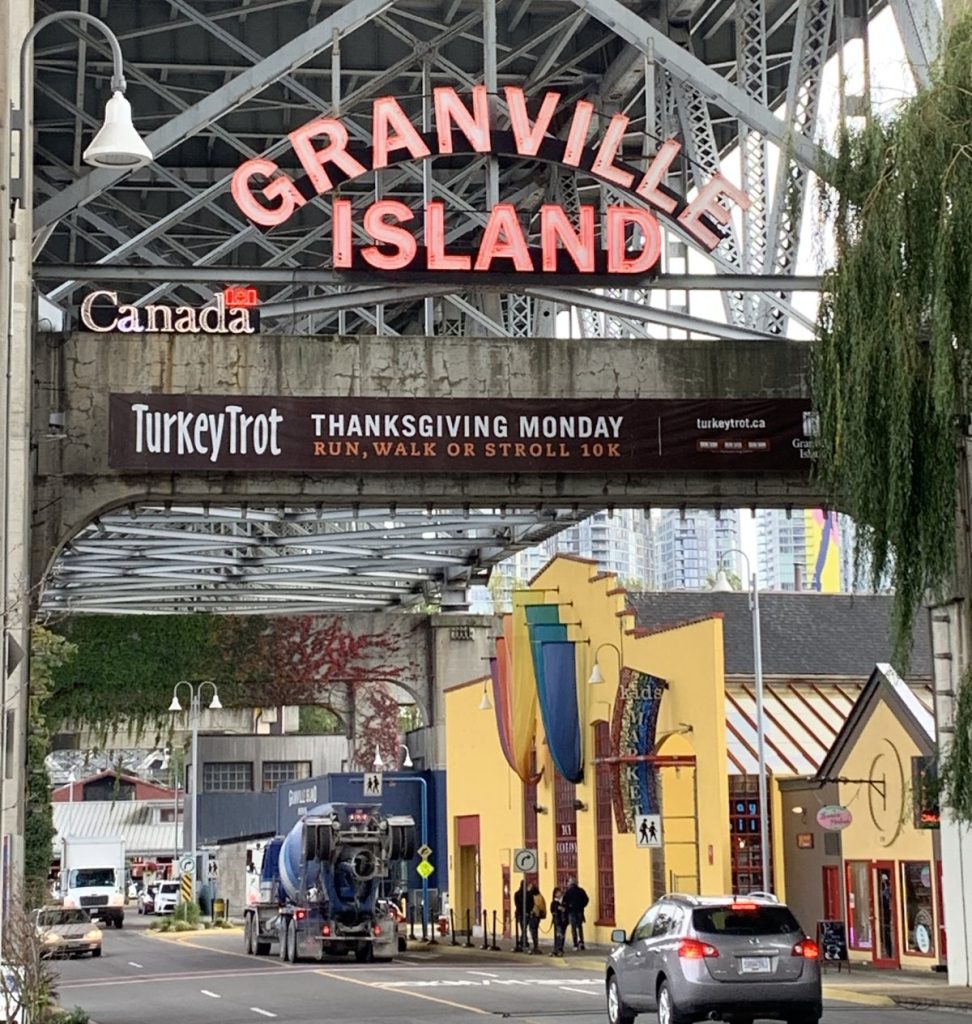 You can enjoy your lunch at the famous Granville Island Public Market. It is an indoor market that is also a great activity for a rainy Vancouver day. This public market is home to over 50 independent food vendors and is the ultimate culinary destination in Vancouver.

This lively public market is reminiscent and comparable to Toronto's St. Lawrence Market, New York's Chelsea Market, London's Borough Market, or Philadelphia's Reading Terminal Market. You can also visit the Granville Island Brewing Company. This fun place offers a multitude of flights, depending on your individual tastes.
#5 Visit the Vancouver Art Gallery & Explore Robson Street
Are you into art? You might want to visit the Vancouver Art Gallery. This art gallery was founded in 1931 and is one of the leading visual arts institutions in North America.
You can also stroll in the downtown area of Vancouver and admire all the skyscrapers. You should explore Robson Street, which is a popular place for shoppers and fashionistas. This street starts at the BC Place Stadium and runs past the Vancouver Library square and goes up to the Lost Lagoon in Stanley Park. Robson Street is lined with high-end retail stores, varied restaurants, coffee shops, and pubs.
#6 See The Canucks Play
One of the most Canadian things to do in Vancouver is watching the Vancouver Canucks play at Rogers Arena. If you are visiting in winter, you will be able to catch games anywhere from October to April.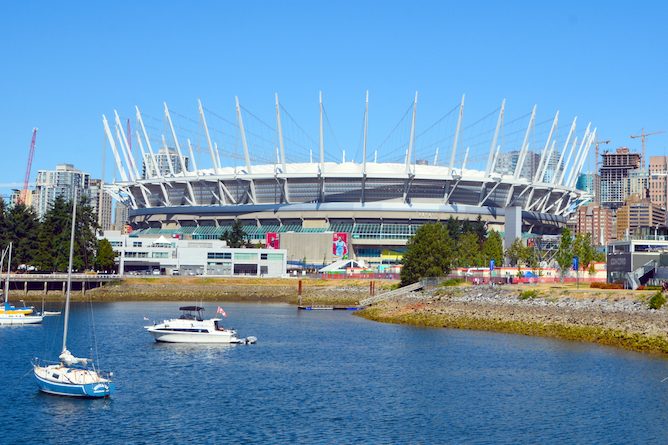 ---
Things To Do in Vancouver: Day 2
#7 Get a Coffee and Breakfast
Vancouver offers several of the most beautiful and historic areas with stop-offs along the way for coffee, food, and drinks. A great way to start your morning is with a delicious cup of coffee from the infamous Tim Hortons or Revolver Coffee. The 49th Parallel is also a perfect place to head for coffee.
For breakfast, you might want to visit Purebread, a cute little bakery located on West Hastings Street.
#8 Visit Capilano Suspension Bridge Park
On your second day, you can head to North Vancouver and explore the beautiful Capilano Suspension Bridge. There are free shuttle rides available from Canada Place to take you to this suspension bridge. They operate every 30 minutes.
The Capilano Suspension Bridge was originally built in the late 1800s by a Scottish civil engineer named George Grant Mackay. During that time, the bridge was made of ropes and a deck of cedar planks. You can also experience treetops adventure in the Capilano Suspension Bridge Park.
#9 Sample Dim Sum in Chinatown
The Chinatown in Vancouver is the third-largest Chinatown in North America. It houses several Chinese shops and places to grab a quick snack, like Chinese pastries, and dim sum.
#10 Check Out the A-maze-ing Laughter Statue and Inukshuk
If you need cheering up, the A-maze-ing Laughter status in Vancouver will put a smile on your face. The artist, Yue Minjun, wanted to touch the hearts of each visitor with this statue.
Another stunning sculpture is the Inukshuk on English Bay. It became famous as the symbol of the Vancouver Winter Olympics in 2010.
#11 Go On a Day Trip to Whistler
Whistler is an amazing place for a day trip. It has one of the most beautiful roads you can drive on, which is the Sea to Sky Highway. If you don't have a car, you can opt for a rental car or take a full-day round trip tour to Whistler.
#12 Watch the Sunset from Kitsilano Beach Park
Vancouver has several beaches, including Sunset Beach and English Bay Beach. And just across the Burrard bridge, you will find Kitsilano Beach Park, which is the perfect place to watch the sunset. In fact, Kitsilano Beach Park is one of the most popular beaches in Vancouver,

#13 Visit the Lynn Canyon Park
The Lynn Canyon Park is a great alternative to the Capilano. It is a short walk but still an equally beautiful suspension bridge and many trails through the canyon and across the river. You can take a dip in the icy waters at a 30-foot pool.
The easiest way to get to Lynn Canyon is by bus. It is an easy 30-minute ride from Lonsdale Quay in the downtown Vancouver area. The bus ride will take you to Lynn Valley Center, which is around a 15-minute short walk to Lynn Canyon Park's main entrance.
#14 Go to the Deep Cove
Deep Cove is a small bay-side town located just a short distance away from the Downtown Vancouver area. This quaint little village is wedged between the mountains. And although it is small, there are a ton of things to do in here to keep you entertained by the day.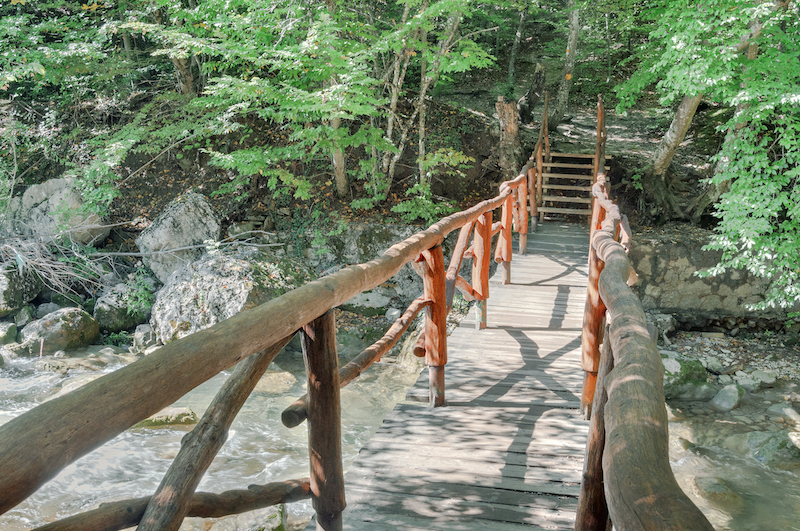 You can hike up to Quarry Rock via the Baden Powell Trail. It is a short trip, easy access, and takes you to a gorgeous look out over the harbor. After the hike, you can pick up a kayak or paddleboard at Deep Cove Kayak. It is located at the edge of the water. It is an amazing way to explore the bay and see some seals and sea lions. The easiest way to get to Deep Cove is through a bus from the Burrard Station. You should grab the #211 bus. It will take you all the way to Deep Cove with no transfers. You can also get a Seabus ferry.
#15 Vancouver Lookout
Are you looking to get a 360-degree picturesque view of Vancouver city? You should head to the Vancouver Lookout. It is located at the Harbour Center. It is a 553 foot-high panoramic observation deck and is located close to Canada Place. There is a revolving restaurant located here as well – perfect for romantic dinners or brunch.
The following are other places to visit in Vancouver:
Museum of Anthropology

Queen Elizabeth Park

Science World

Grouse Mountain

Vancouver Aquarium

Whale Watching
Where To Stay in Vancouver?
If you want to be close to and within walking distance of the main attractions of Vancouver, it is ideal to stay in Downtown Vancouver. It has hotels for every budget and you can save money from additional costs. If you are renting a car, you can find apartments that offer free parking and Airbnb too.
It is also recommended that you stay in Gastown if you only have a weekend in Vancouver. The next option of a place to stay is in the West End. It will put you within walking distance to both Downtown Vancouver and Stanley Park.
Here are some of the places where you can stay in Vancouver:
GEC Granville Suites This is located close to Downtown Vancouver. It has easy access to convenience stores outside the hotel. It is an apartment hotel, so it costs less compared to other downtown hotels.
Fairmont Vancouver Waterfront Hotel It is one of the finest Vancouver waterfront hotels. It is located downtown and a convenient location for sightseeing tours. This hotel is pet-friendly and offers amazing views of the city, waterfront, and North Shore mountains.
Rosewood Hotel Georgia It is the finest hotel and a vintage Downtown Vancouver hotel. It has beautiful interiors and friendly staff, making your stay memorable.
Westin Bayshore Vancouver This stunning hotel is part of the hop-on and hop-off route. You can enjoy a quiet evening by the bay-shore and soak in its breathtaking views. This hotel is located only 3 kilometers away from Granville Island.
Travel Tips for a Two-Day Itinerary in Vancouver
Here are some helpful tips for you to consider before arriving in Vancouver:
#1 Travel Documents
You should know that Canada requires all visa-exempt countries to apply for ETA before arrival. There is no need for an ETA for Canadian Permanent Residents, Work permit holders or Visitor visa holders for Canada.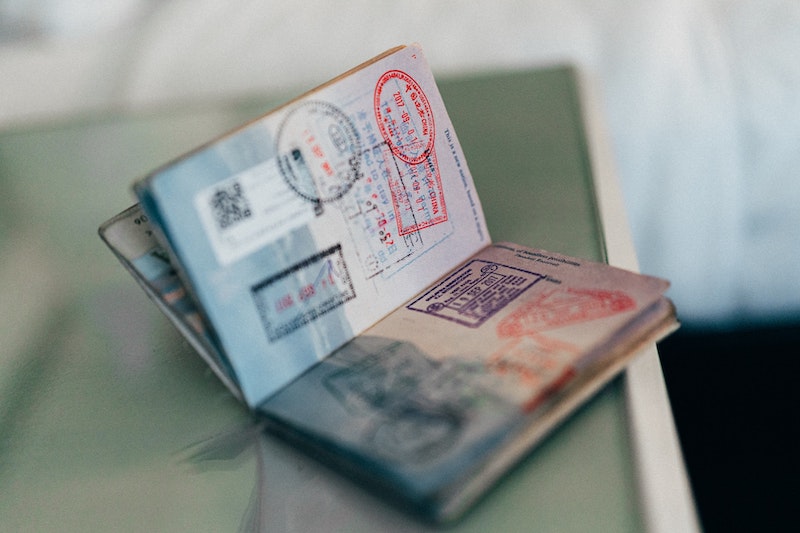 #2 Currency
The national currency is Canadian Dollars. Credit cards are widely accepted in Vancouver. You will not have to exchange currencies as long as you have access to credit cards. Debit machines are available throughout the city.
#3 Flights To Vancouver BC Canada
Vancouver is served by Vancouver International Airport, which is located on Sea Island in Richmond. It is the second busiest airport in Canada. For international flights, you will find great connectivity options from across the globe. Once you arrive at Vancouver Airport, downtown is located about 12 km away. And transit is the best way to reach there.
For domestic flights, with many low-cost airlines, it is very affordable to fly to Vancouver rather than commercial drive. You can visit travel websites with affiliate links to check out more about the requirements in traveling to Vancouver.
---
Vancouver offers a myriad of attractions and things to do, from postcard beaches to bustling markets. Vancouver is a popular tourist destination on Canada's west coast. I have given quite a few things on how to plan your perfect two-day vacation in Vancouver.
Two-Day Vacation in Vancouver
Vancouver is also famous for a number of things. These include: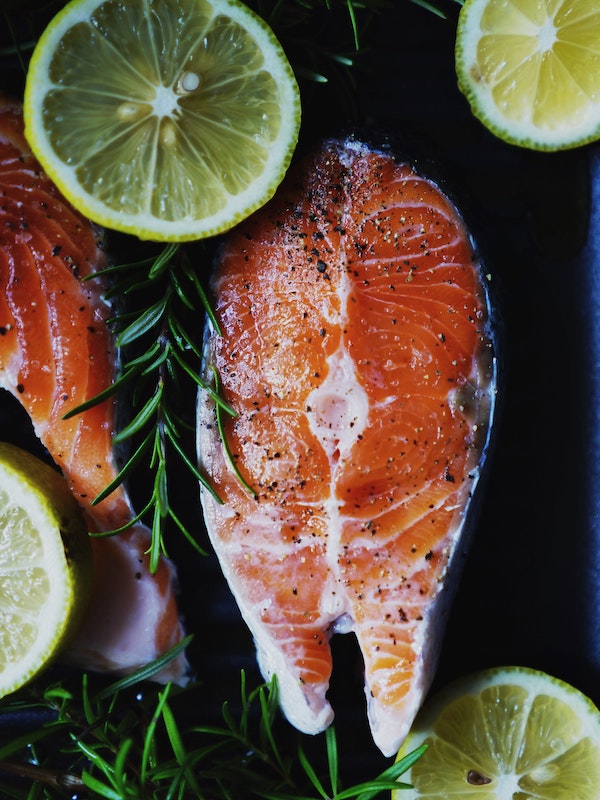 One of the best seafood in the world

Awe-inspiring surrounding scenery

Outdoor recreation

Green initiatives and sustainable living

Rocky Mountaineer begins here
And even more other best places to explore. Just like the other popular places, such as Denver, San Francisco (near Monterrey Beach), Portland, and Seattle, Vancouver has a thriving food and drink scene based on the abundance of local ingredients. It has several green spaces within city limits as well. Diving in any direction, you will find yourself in the thick of amazing outdoor activities.
In Gastown, you will find tons of cute boutique shops. And Stanley Park, which is located at the edge of the Pacific Ocean in one of the most beautiful spots in Vancouver and is 10 percent larger than Central Park in New York. Here you can enjoy spectacular views over the bay from the Stanley Park Seawall.
When is the Best Time to Visit Vancouver?
The best time to visit Vancouver is between April and October. That is because during this time of year the average temperatures are between 50 to 68 Farhenheit and there is less chance of experiencing a rainy day.
Another great time to visit Vancouver is in the month of June or October. You will experience sunny days with temperatures of over 68 degrees F. There is a bit of rain too, so you might want to bring a good raincoat.
You will also find that the summer months in Vancouver are nice, with its blue skies and sunshine. Although this does not mean you shouldn't visit this city during autumn or fall. After all, Vancouver is also a beautiful place to visit during the rainy season, especially at night when the city lights reflect off the raindrops.
You have three ways to reach Vancouver. You can do it by air, by water or by road.
Vancouver International Airport, located on Sea Island in Richmond, is one of the busiest airports in North America. For Canada, it acts as an exchange center and port of entry for several immigrants.
From the Vancouver port terminal, you can take cruises to several places like Alaska, and the San Juan Islands, among others. It is also a way you can arrive in Vancouver.
Since Vancouver is well connected by road from all cities in Canada and the United States, you can opt to drive through the province of British Columbia. You can witness the picturesque Canadian Rockies during your road trip.
The main attractions in Vancouver are relatively close to each other. The best way to get around is by renting a car, Uber or Lyft, or public transportation.
If you want a fun way to get around downtown Vancouver, the Aquabus serves several routes in the city center. You can also ride the sea bus ferry if you plan to head to the North Shore of Vancouver from the downtown area. It crosses the Burrard Inlet, where the Waterfront Station is located.
Apart from the Aquabus and the Seabus, the easiest way to get around Vancouver is the Skytrain. The Skytrain has three lines. The most important one is the Canada line. It connects the city center and Vancouver International Airport. You can buy a DayPass for a single ticket for the Skytrain. Keep in mind that a single ticket is valid for 90 minutes. Moreover, you can transfer as many times as you want within that short time.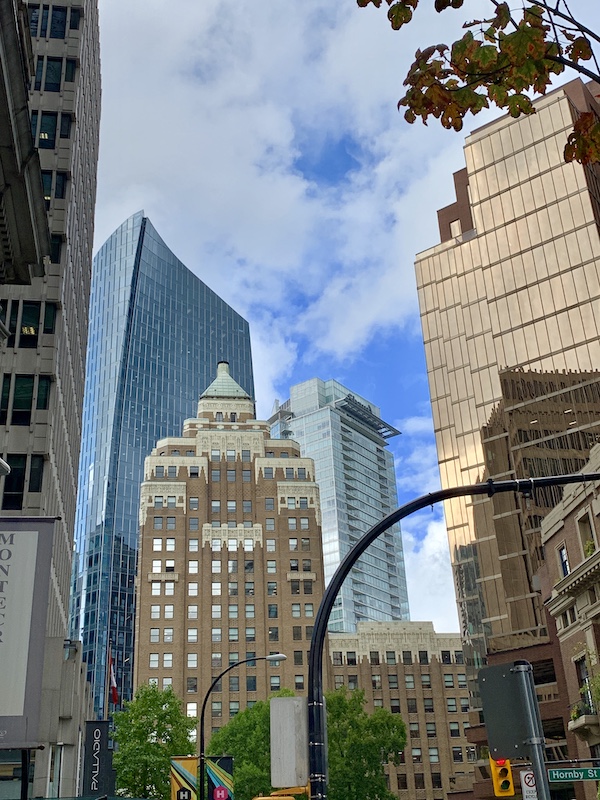 If you are staying in downtown Vancouver for two days, you can walk around the city center. You can also take public transportation to reach Capilano Suspension Bridge Park, Grouse Mountain, or the airport.