Whistler in the Summer
13 Things to do!
Over 3 million visitors flock to British Columbia's resort town of Whistler each and every year to take advantage of the gorgeous landscapes. The dramatic snow-covered peaks, pine forests, beautiful lakes, and the charming town itself has long since been a popular Canadian vacation spot. But, although Whistler is considered by many to be one of Canada's premier ski and snowboarding resorts, it may come as a surprise to learn that it attracts more visitors during the warmer summer months than it does during the snowy winter months.
And for good reason too. This breath-taking mountainous playground offers up an alluring amount of outdoor activities. This should keep you busy while ogling at the natural beauty and picturesque scenery. In this guide, I'll outline 13 things to do in Whistler in the summer.
How to get to Whistler, Canada
Whistler is located 79-miles north of downtown Vancouver with Vancouver International Airport being the nearest major airport. Most travelers hire a car and drive on Highway 99, also referred to as the Sea to Sky Highway thanks to the stunning scenery along the way. The journey by car from the airport to Whistler will take around 2.5 hours. If you'd rather not drive yourself, then you may opt to book one of the scheduled bus services that operate daily departures from both downtown Vancouver as well as the airport. Once in Whistler, you'll no longer need the use of a car as there are several public transport options available to help you get around the resort with ease.
Whistler in Summer – 13 Things to do
1. White Water Rafting
For the thrill-seekers amongst us, a white water rafting experience is a great way to kick-start your outdoorsy trip to Whistler. Thankfully though, you don't have to be an expert and there are great options available for all levels. These ranging from easy to the more vigorous rapids, suited for those seeking a challenge. The Green, Elaho, Lower Cheakamus, or Squamish Rivers have all over rafting experiences in varying difficulty levels. For first-timers, the Green River rapids, set just north of the town center, is the perfect beginner's introduction to rafting. It has a mixture of moderate rapids and beautiful natural scenery along this 3.7-mile stretch of water. This is such a fun thing to do spending your time in Whistler in the summer, as in the winter, a lot of the rivers are frozen or semi-frozen.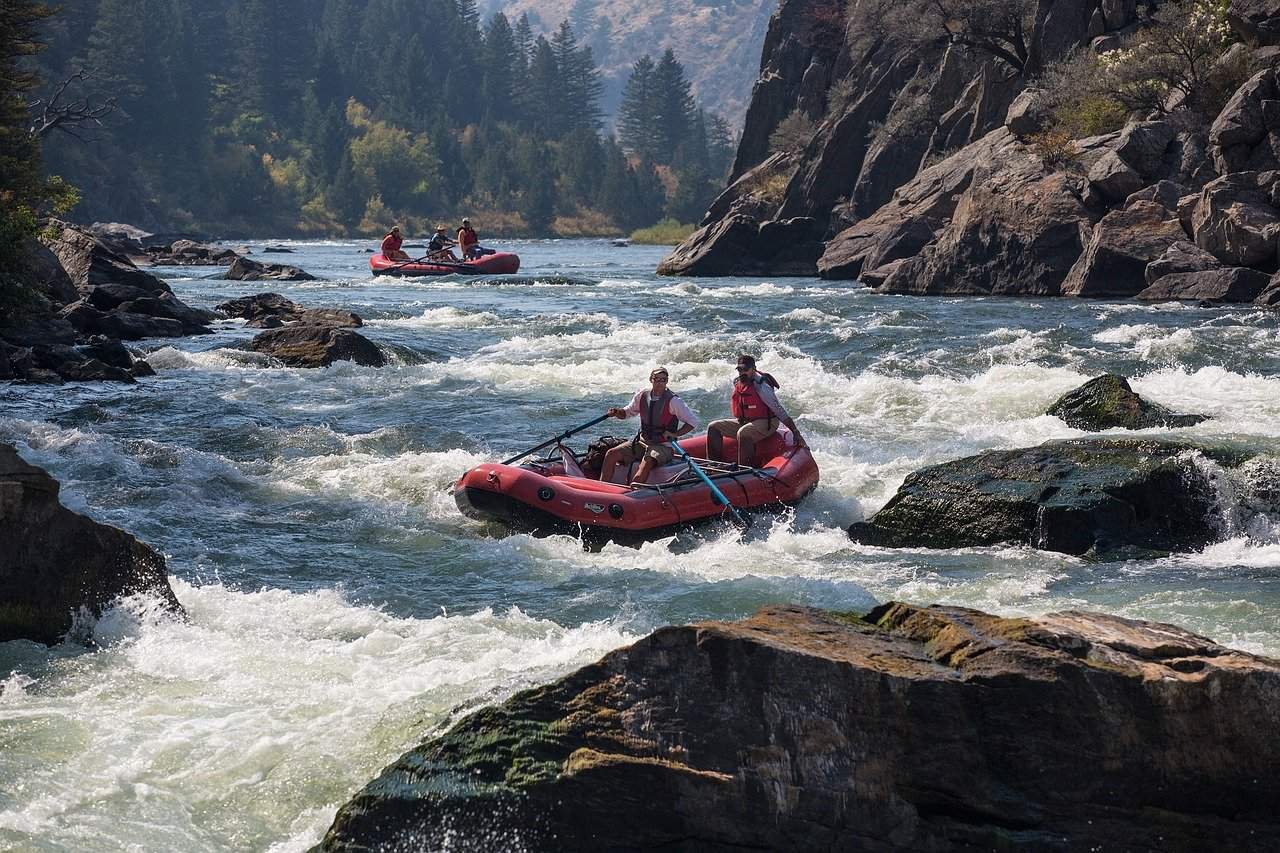 2. Fishing
Avid anglers will jump at the opportunity to fish in the pristine waters, of which Whistler has no shortage. Fly fishing for salmon or trout in the mountain streams, rivers, and lakes in and around Whistler is especially popular during the summer months. Best of all, you don't have to be an expert to cast your line into one of the 5 lakes or rivers. Various operators offer day fishing expeditions accompanied by an expert angler. Most also offer equipment for hire if needed. So bring your own, or rent!
3. Downhill Biking
Hit the saddle and try your hand at the downhill biking trails available at the Whistler Mountain Bike Park for an exhilarating rush. The 70 trails on offer have been meticulously crafted to suit a range of different skill levels. You will pass through four distinctly different mountainous zones, making it one of the most diverse mountain bike terrains in all of North America. Feeling nervous at the prospect of whizzing down Whistler Mountain? Head for the free Orientation Centre found at the top of the Fitzsimmons Express. Here a friendly guide will help you navigate all the ins and outs of downhill biking. I truly enjoyed my time downhill biking on my last trip to Whistler in the summer. For me, winter is just too cold.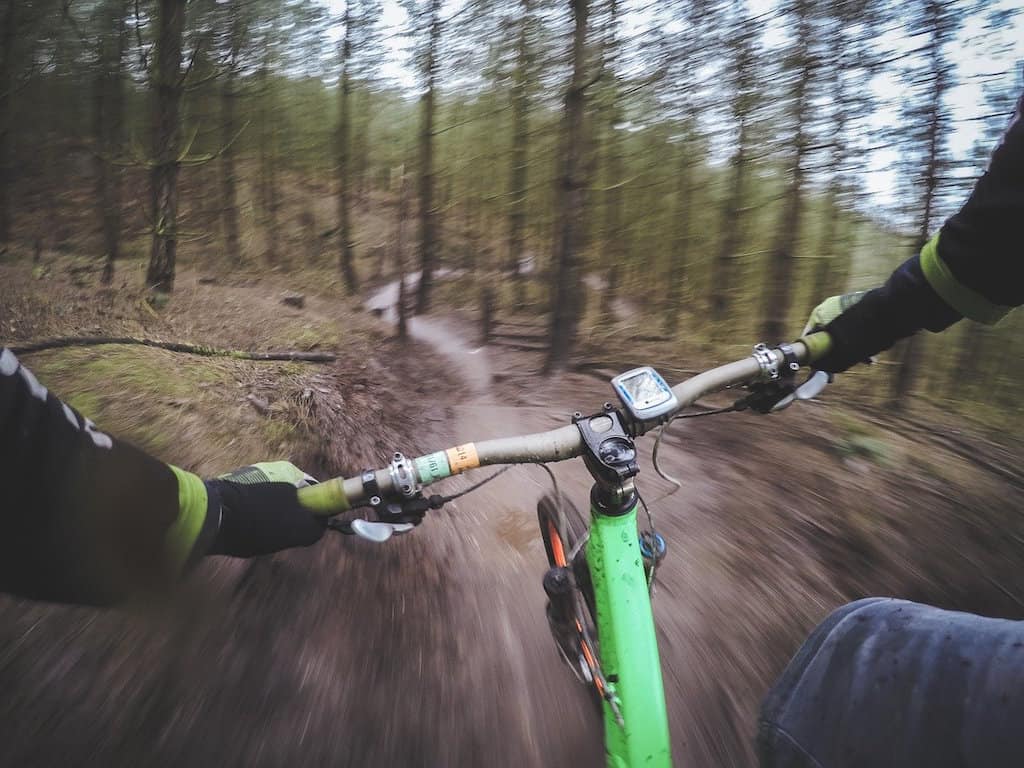 4. Bobsleigh Run
During the colder winter months, Whistler transforms into a true winter wonderland, so it's only fitting that Whistler played host to the 2010 Winter Olympic Games. Today, you can still enjoy various activities and attractions related to the games, even during Whistler's summer months. For an adrenaline surge, head to The Whistler Sliding Centre where you can ride on the bobsleigh track in a bobsleigh custom fit with wheels and guided by an experienced pilot. Enjoy a guided tour of the venue and track, then feel the rush as you speed up to 56-miles per hour through the track.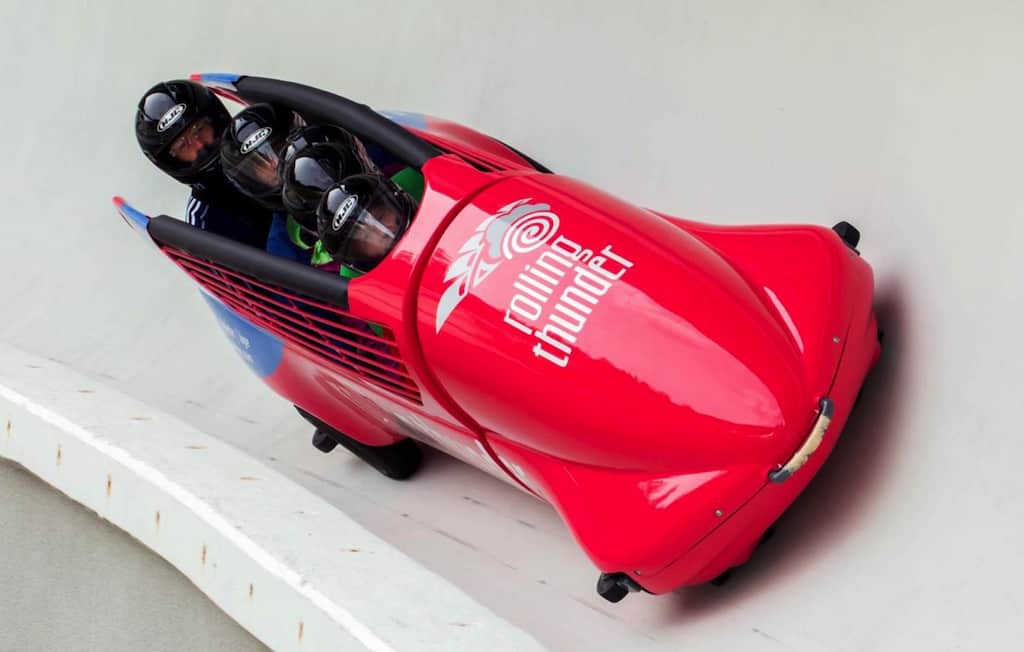 5. Peak to Peak Gondola Ride
If there's one thing the mountains in and around Whistler is known for, it's the stunning sweeping views out over the peaks and valleys down below. Today, one of the top things to do in Whistler in the summer is to take advantage of these spectacular vistas by means of the Peak to Peak Gondola ride that connects the mountain peaks of Whistler and Blackcomb mountains.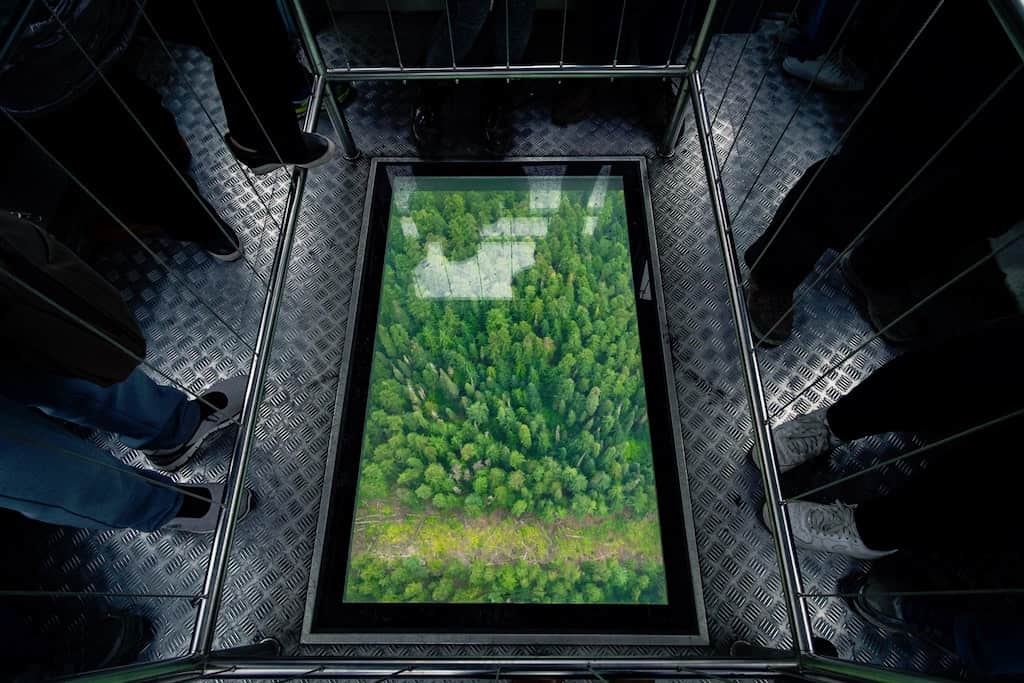 Certainly not suited for those suffering from a fear of heights, this cableway spans a whopping 2.7-miles long (one of the longest in the world) and travels 1400 feet above the valley down below, offering breathtaking 360-degree views. Note: Peak 2 Peak tickets can only be booked 2 or more days in advance when booking online so be sure to plan accordingly.
6. Alpine Village
At the heart and center of all the action is the quaint and alluring Whistler Village, set at the foot of the Blackcomb and Whistler mountains. Equally, as endearing come snow or shine, this pedestrianized village is the perfect base from which to start your explorations of the region. There are tons of shops, restaurants, and bars to choose from as you unwind after a long day of activities and sightseeing. I always make room for a lazy day, and so this is what I do in Whistler in the summer for my lazy day: shop!
7. Hiking
Whistler's striking natural beauty, rugged mountains and valleys, and astonishing views is any hiker's paradise. Thankfully there's no shortage of hiking trails from which to enjoy Whistlers stunning beauty. A good selection of trails, catering for all skill levels, ranging from short and easy loop trails to full or even multi-day trails cater for novice to experienced hikers.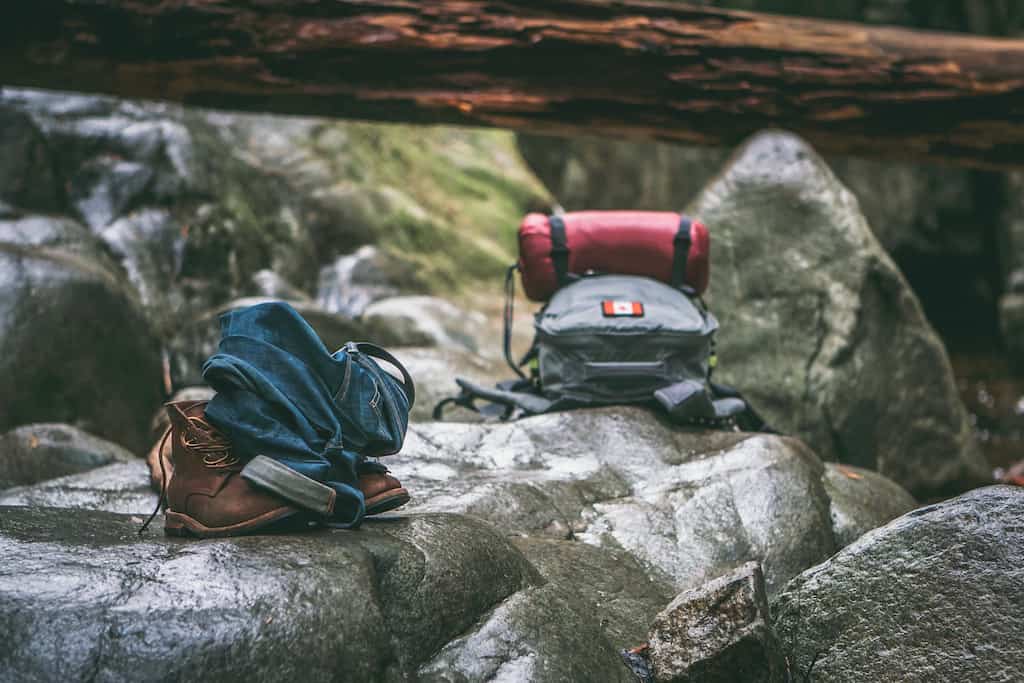 A popular choice for beginners is the easy and fairly flat Lost Lake Trail that starts in the heart of Whistler Village, meandering through the forest down to the lake before looping back and covering a total of 3.1-miles. Amongst the 20 trails available in and around Whistler, other popular hikes include Skywalk Trail, Rainbow Lake, Fitzsimmons Accessible Nature Trail, Train Wreck Hike, or the much more challenging Wedgemount Lake Trail to name but a few.
8. Bear Viewing
With over 60 black bears and their cubs making the Whistler and Blackcomb Mountains their home, there's no better place for an up-close encounter with the bears of Whistler. Booking a bear viewing excursion will give you the opportunity to delve deeper into Whistler's wildlife and vegetation. As you tour in a comfortable 4×4 vehicle, guided by knowledgeable guides, you'll encounter the natural habitat of these incredible black bears, hopefully, spot a few along the way, and also learn about the conservation efforts to help sustain the bear population and area.
9. Zip Lining
Want to feel the exhilarating rush as you zipline across the Fitzsimmons Valley, connecting between the Whistler and Blackcomb Mountains? Then the Ziptrek Eco Tours' Falcon Tour is exactly what you need. Admire the glorious views as you zip along 3 different zip lines that include a 30-story descent on their 2400 ft line, sure to get your heart racing. For a more intense yet breathtaking experience, try their Sasquatch Zipline, the longest zipline in North America at around 1.24-miles long, offering unparalleled views!
10. Glacier Sightseeing by Floatplane
For a truly once in a lifetime experience, get ready to spread your wings and take flight in a 30 to 40-minute glacier sightseeing tour by floatplane. As you fly over the gorgeous jagged mountains, you'll get to admire the dramatic views of the centuries-old glaciers that have forged and shaped the peaks and valleys of Whistler over thousands of years. Definitely an experience you'll never forget!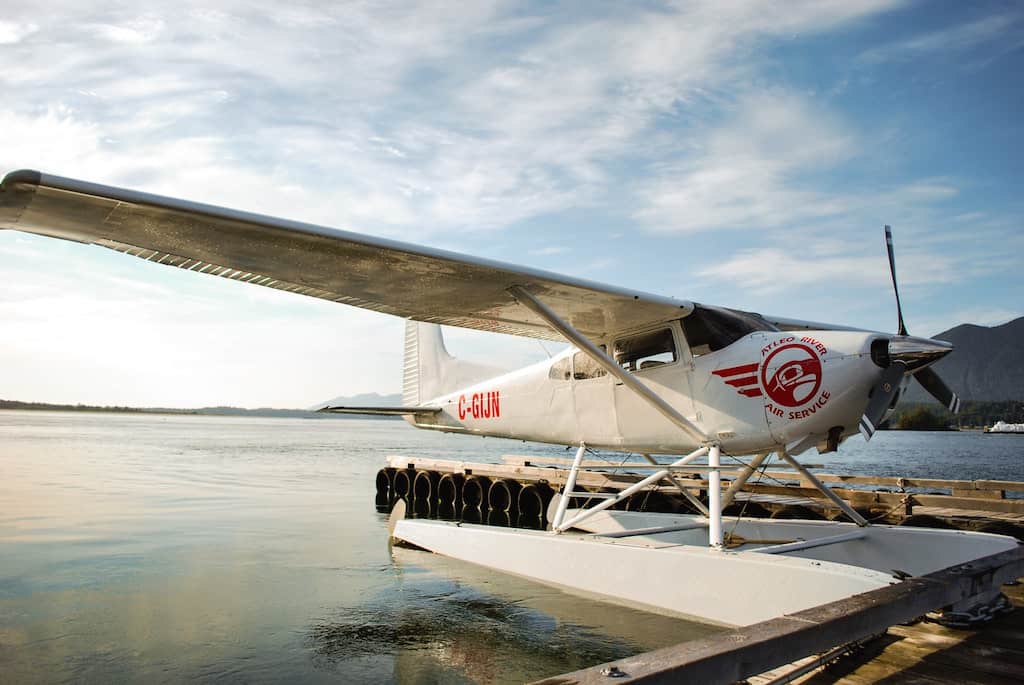 11. Enjoy a Light Show in the Forest
What can be more enchanting than a magical Forest light show in Cougar Mountain? The Vallea Lumina multimedia night walk and light show is presented along a 0.93-mile walking trail through the forest and takes visitors through a range of interactive and immersive experiences, a sensory overload that'll no doubt delight the imagination and spark joy.
Tucked away on the edge of the Lost Lake Park's cedar and the spruce forest is the rustic and tranquil Scandinave Spa, the perfect place to unwind and recharge from all the adventure-filled activities Whistler has to offer. Embrace the silence, a key element to this Scandinavian Spa facility, and pamper yourself with the wide range of treatments and facilities available.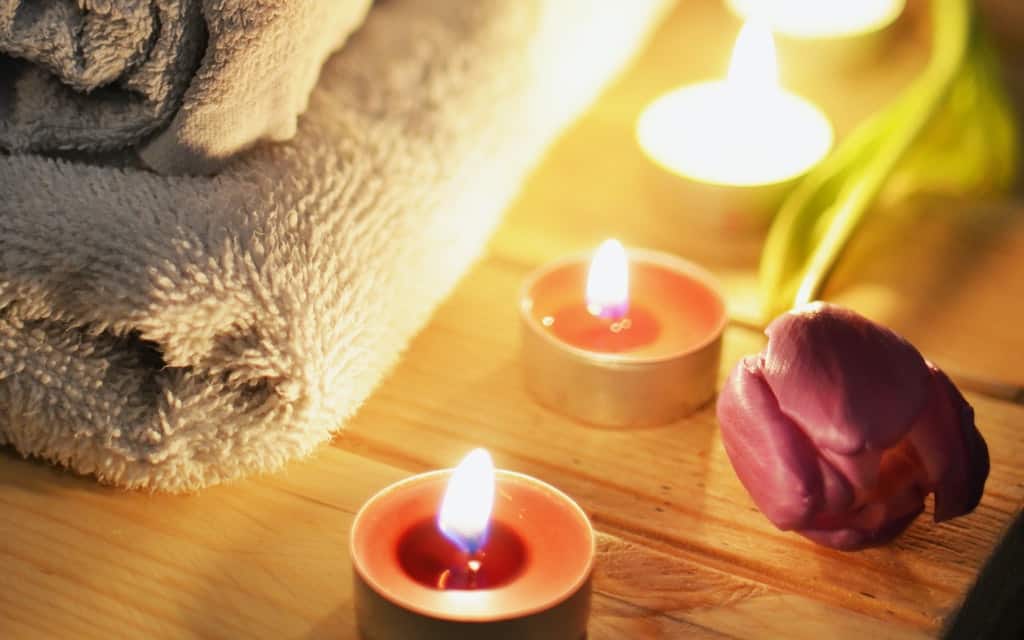 Scandinavian Hot Baths, Saunas, Eucalyptus Steam Baths, Nordic Showers & Waterfall, Cold Plunge Pools, and Solariums are just a few of the amenities found here, alongside an indulgent list of restorative and relaxing massage and spa treatments too. This is my favorite thing to do at the end of a long busy summer day in Whistler.
13. Tennis at the Whistler Racket Club
The Whistler Racket Club, set in the heart of Whistler Village, is so much more than simply a tennis club. The WRC offers a range of fun indoor and outdoor activities for all ages. A great family day out. The 4 Outdoor and 3 Indoor courts make playing tennis and pickleball possible all year round. In addition to the courts, there's also a fitness area for yoga. Other outdoor fitness activities include an Axewood Game Zone for ax throwing. And a courtside café, for when you've worked up an appetite.
So there you have it, 13 things to do in Whistler in the Summer!