What's in this post:
hide
Santa Fe Weather
Located about an hour's drive away from Albuquerque, Santa Fe is a truly striking city. Perched beautifully on top of the blue mountains of New Mexico, there's no denying that Santa Fe is one of those cities that has a magical and timeless appeal. This high desert town with its combination of mountains, rock formations, and canyon roads make this a unique place to visit due to its delightful Santa Fe weather.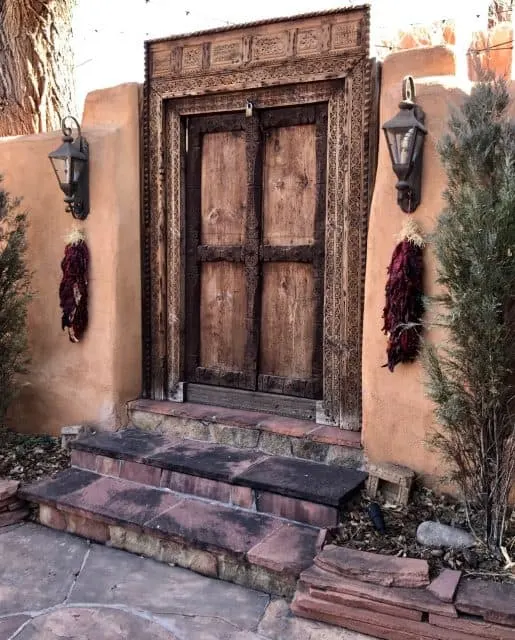 Culture is Alive and Well!
This town also has three distinct cultures that are alive and well-integrated into the community: the Native Americans, the Hispanics, and the descendants of European settlers, which makes Santa Fe appealing for visitors and locals alike. Santa Fe has it all! Also, I can't say enough about that Santa Fe weather! It was perfect the day I drove from Albuquerque to get here. But you don't have to drive, as Santa Fe has its very own airport. So read on if you want to know what to do, places to eat, things to see, and where to stay on your next visit to Santa Fe. This article is all about Santa Fe Tourism.
Santa Fe Tourism
But once you get here, How busy is the town with tourists? What is the population? How many retirees live here? What is the weather like? When is the best time to come? I will answer that plus a whole lot more, so keep reading if you want to find out more about Santa Fe and need more reasons to find out why Santa Fe should be your next destination.
Santa Fe Tourism: How Old is Santa Fe?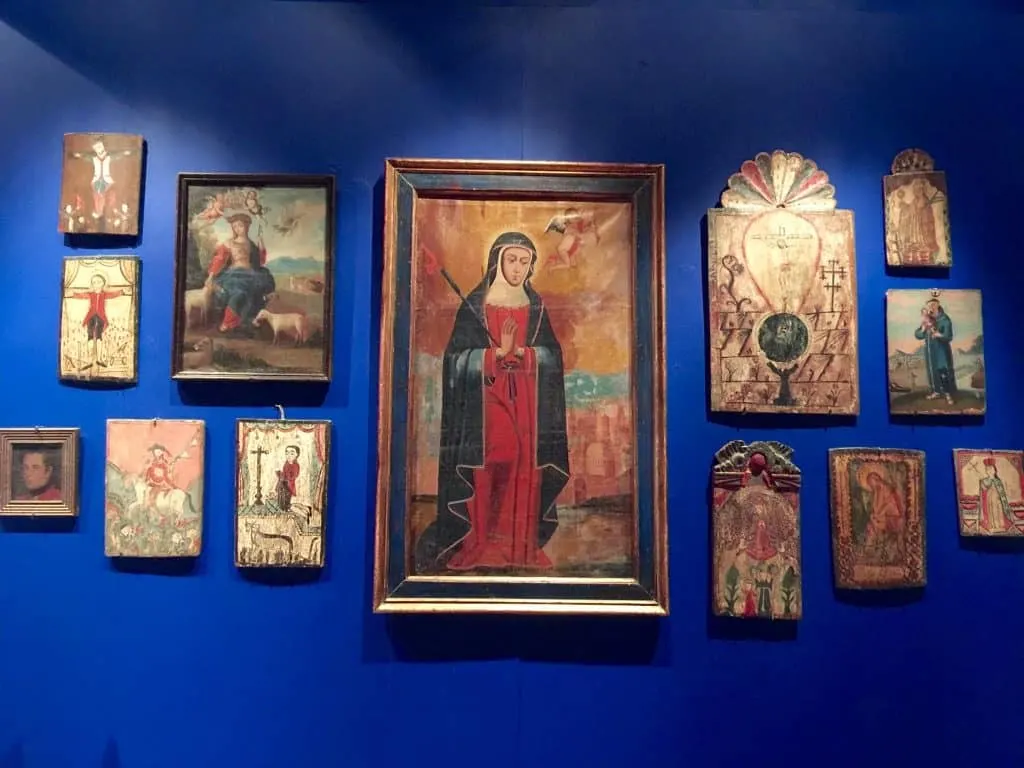 The city of Santa Fe is the oldest state capital in the United States and has been inhabited since 1050 by the Native Americans. In 1610, Santa Fe was colonized by Spanish settlements and has since become a significant fixture in trade routes. Today, Santa Fe (meaning "holy faith" in Spanish) attracts all kinds of travelers from around the world. The unique elevation of Santa Fe, along with its interesting rock formations and gorgeous sunsets, are just some of the reasons why many would flock to this old city.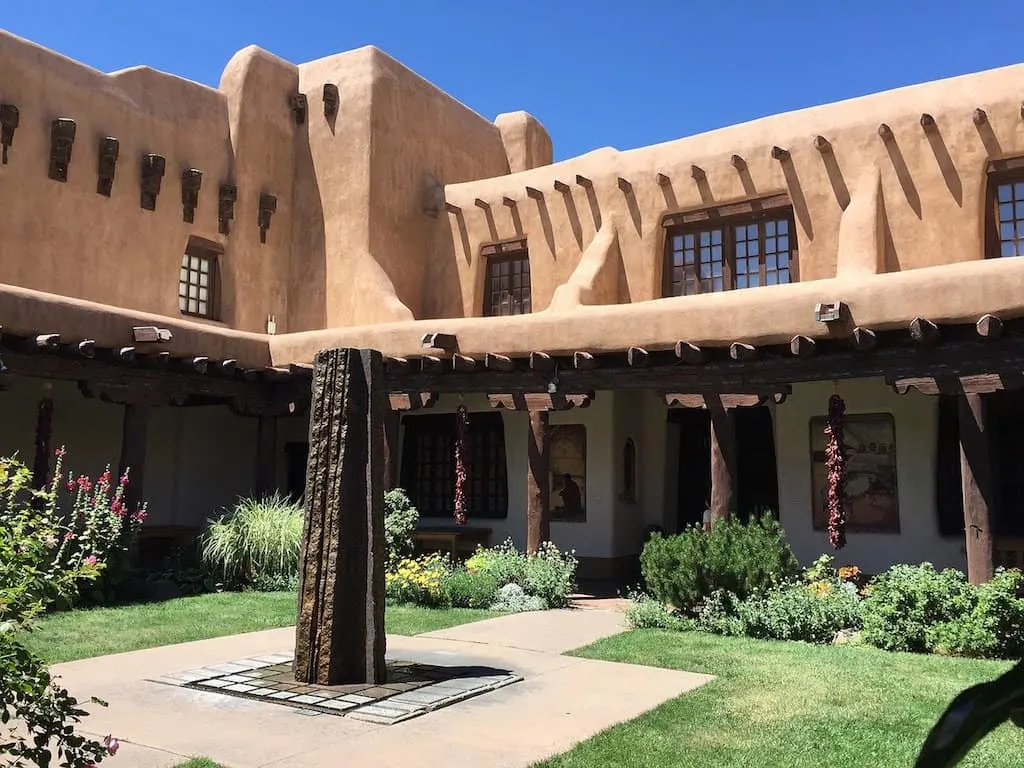 Santa Weather and Elevation
Santa Fe Weather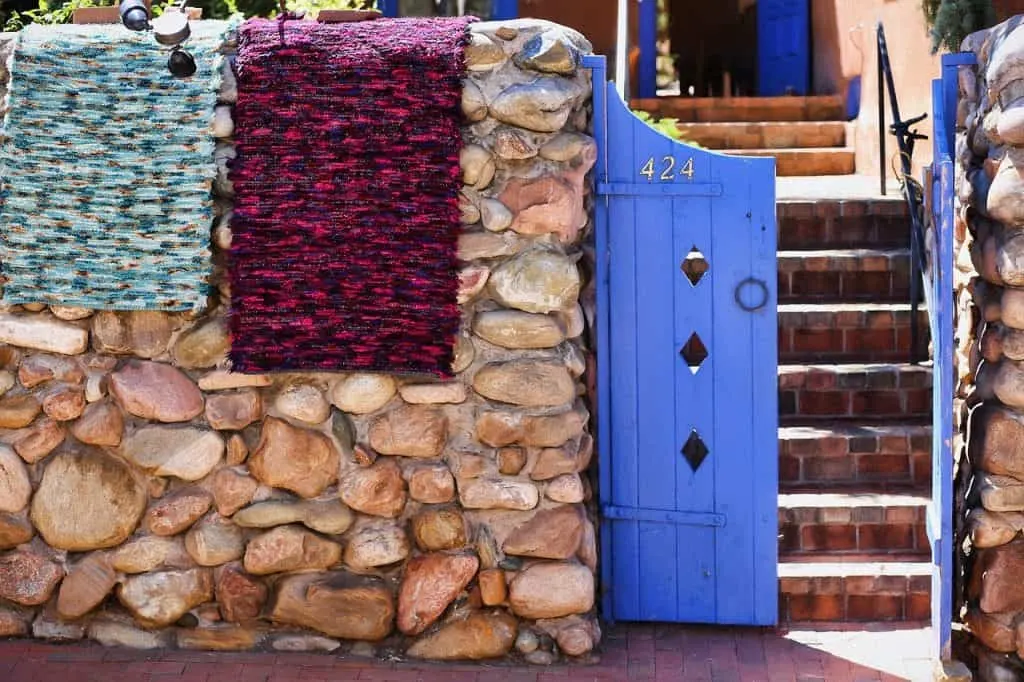 On average, the Santa Fe experiences more than 300 sunny days per year. The highest temperatures are in July and August at between 80-90 °F with only 3-6 days per year that are over 90+° F. The Santa Fe rainy season starts July through August when thunderstorms come through in the afternoon. Santa Fe averages only 14 inches of rain annually (thus the dry high desert classification.). Snow season occurs from November through April, with an average of 32 inches of snow in town and up to 300 inches in the ski areas.
Santa Fe, New Mexico Elevation
Santa Fe has a dry high desert climate, especially since its elevation is well above average at 7199 feet! The average elevation of the state of New Mexico is 5,700 feet above sea level. This ranks New Mexico as the fourth highest state in the nation. So you can see that Santa Fe is quite high in altitude. It is considered a desert climate according to the Köppen climate classification.
High Desert is the name used to define geographic areas in deserts that are between 2,000 and 4,000 feet in elevation, so you can see where Santa Fe gets its classification: super HIGH (Santa Fe elevation is 7199 feet) desert and it is a dry climate versus being arid. This climate provides a habitat for mammals, such as the birds Northern Goshawk, Hairy woodpeckers, Pinyon Jays, and Warbling Vireo. As well as the American black bear, mule deer, desert cottontails, Jemez Mountains salamander, Merriam's turkey, and Abert's squirrels.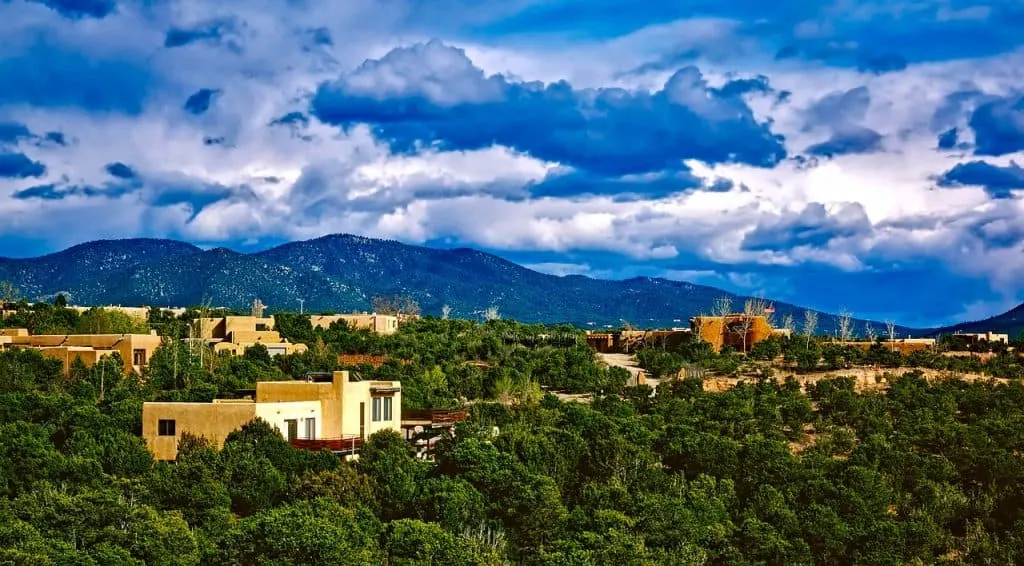 As you travel up in elevation, you will notice changes in plant and animal life. For every 1,000 feet, you go up in elevation, the temperature drops 3-4 degrees (Fahrenheit). It is the change in temperature, precipitation, and elevation that divides the area into different life zones. Each life zone has a different set of conditions that predetermines the kinds of plants and animals that can live in its region. Both plants and animals adapt themselves to these various conditions. Each life zone has its own special requirements for growth, and in each habitat live only those plants and animals that can endure its harshest conditions.
Santa Fe Population
Santa Fe is the fourth most populous place in all of New Mexico by population. It has grown extensively through the last few years from a population of 69,204 in 2012. to a population of 83,875 according to the census in 2016. It is filled to the brim with retirees and young ones alike, as they love the great outdoors that this climate has to offer them. In fact, the Santa Fe weather is perfect!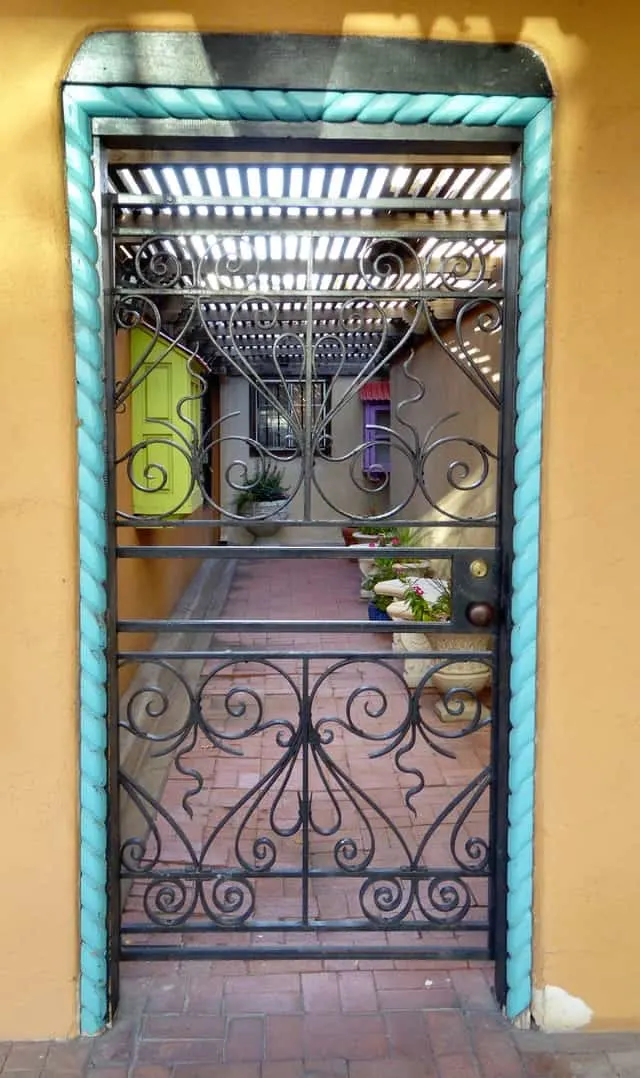 Santa Fe Hotels Near Plaza – Luxury Hotels
You will also have plenty of choices of places to stay when it comes to luxury accommodation in Santa Fe Hotels near Plaza Santa Fe (the main square). You can stay at one of the many quaint motels in Santa Fe NM, bed & breakfast places, or even sleep under the stars at the various camping sites as well. But if you want to truly experience the best of the city, staying at one of these luxury hotels is exactly what you need in this perfect Santa Fe weather.
Inn of the Five Graces – ranked by the U.S. News as one of the best hotels in the USA for 2018, the Inn of the Five Graces is a stunning Santa Fe hotel near the plaza with well-appointed rooms showcasing Tibetan and East Indian furnishings. These Santa Fe suites are cozy, comfortable, and bursting with colors that you will feel like you have been transported to an Arabian fairytale. Visually, this place will WOW your socks off. I enjoyed my stay in a one-bedroom suite overlooking the spa area.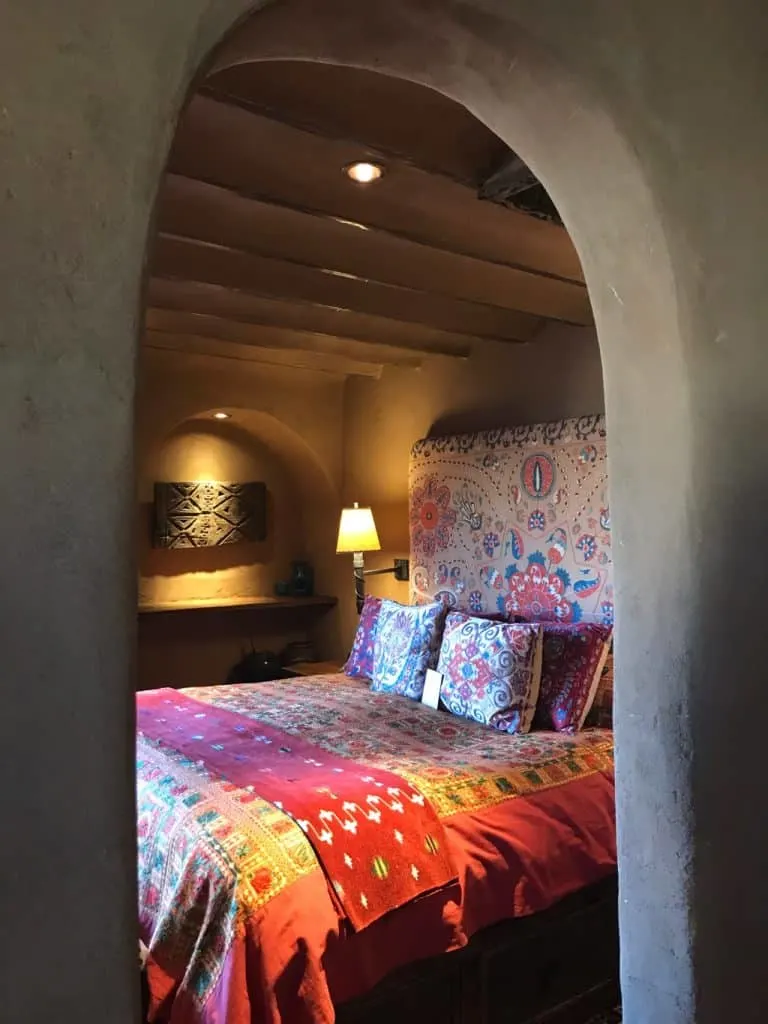 La Fonda on the Plaza – situated within the historic Santa Fe Plaza, La Fonda is the best choice if you're looking for Santa Fe hotels near Plaza Santa Fe, because it is on the corner! Featuring traditional New Mexican architecture, this historic hotel is the perfect base for your Santa Fe vacation. With daily free tours from docents who will tell you the history of this amazing place, you will be intrigued by all things that have happened here in the last 200 years!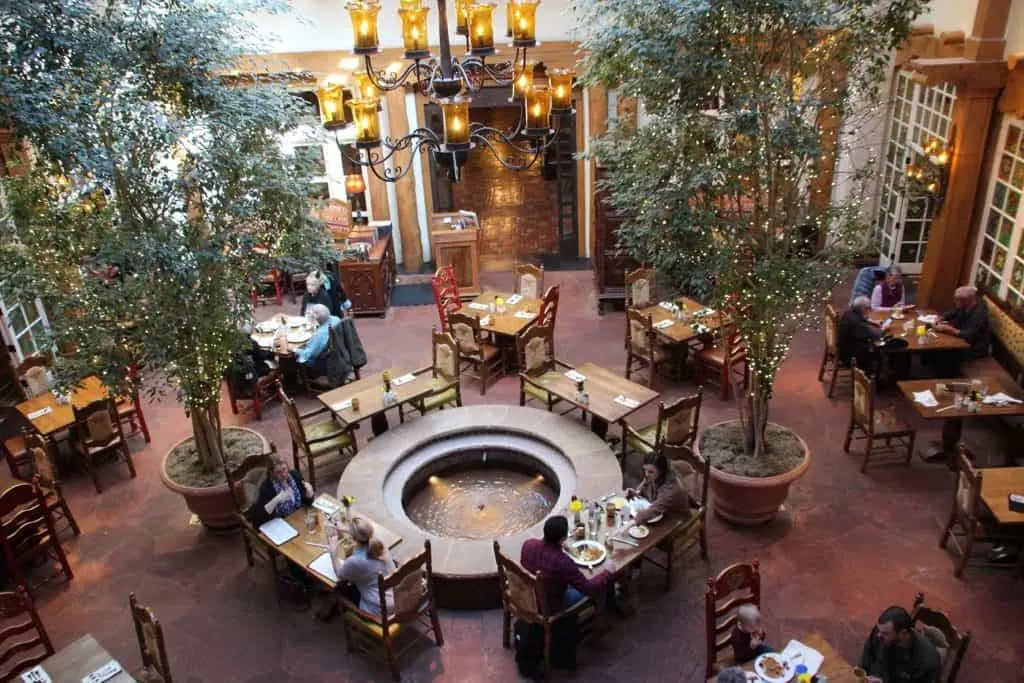 La Posada de Santa Fe Resort – nestled in 6-acres of beautifully landscaped gardens, the La Posada de Santa Fe Resort & Spa is a luxury hotel that features authentic adobe architecture. Located right in the heart of the city, La Posada is another one of those beautiful Santa Fe hotels near Plaza Santa Fe. Decorated with a local Santa Fe craftsmanship, the rooms at La Posada are some of the most unique and beautiful Santa Fe suites that reflect the city's historic roots.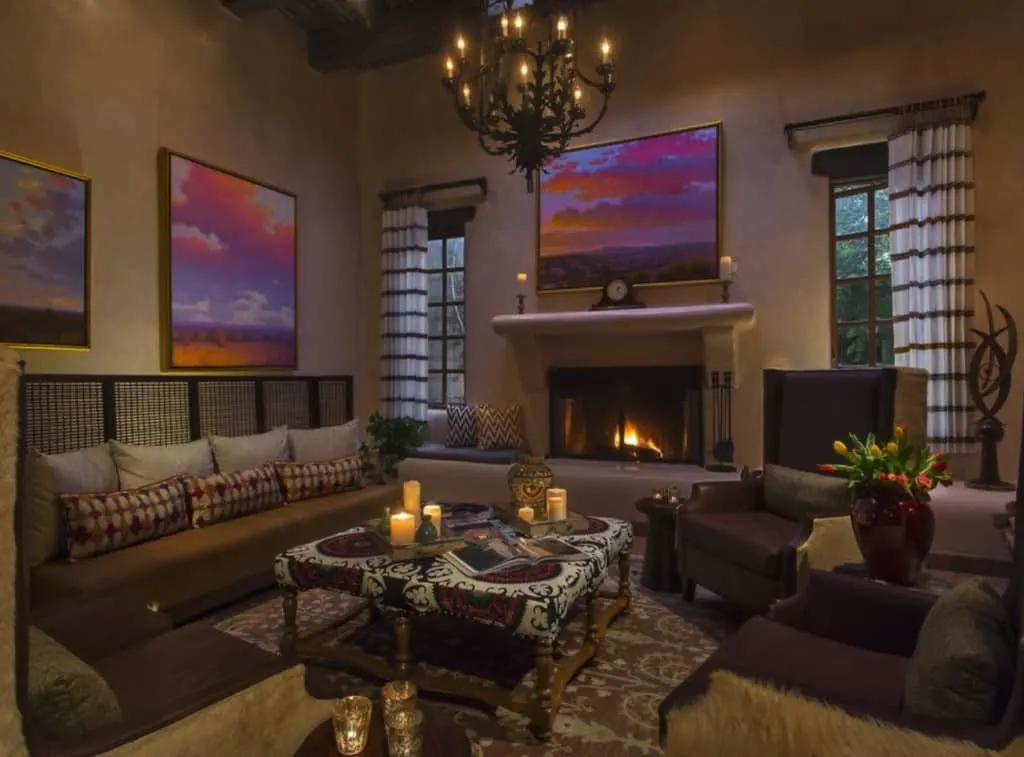 Inn of Anasazi – if you want to stay at one of those cozy and small luxury hotels in Santa Fe, Rosewood's Inn of Anasazi is an ideal choice. You will love this boutique hotel for many reasons. Aside from its strategic location, the rooms at the hotel are beautifully adorned with a blend of contemporary and traditional Native American decors. And yes, it is just around the corner from Santa Fe's famous plaza.
For a more moderately price Santa Fe Hotels near the Plaza:
These hotels are still in the Plaza area and offer Santa Fe charm at moderate prices:
Inn on the Alameda offers that quaint Santa Fe charm with well-equipped rooms and a beautiful property.
Old Santa Fe Inn is a locally owned and located on Route 66. It is more than an upscale motel and offers a superb breakfast.
El Paradero offers old world charm and the personal attention you expect to get at a high-end property.
Santa Fe Innovative Restaurants near the Plaza
Santa Fe is a great destination for foodies. In fact, the city has more than 400 restaurants, ranging from casual to fine dining options. The dining and entertainment options here are comparable to cities many times Santa Fe's size. The local food scene in the city continues to flourish with many new restaurants emerging year after year. So if you want to discover the sizzling culinary arts scene of Santa Fe, check out some of the city's most innovative dining spots.
Anasazi Restaurant – this is the in-house restaurant of the Inn of Anasazi, one of the most charming small luxury hotels in the city. Serving hearty home-style breakfasts and satisfying lunch and dinner entrees, the Anasazi restaurant is also known for its excellent service, with friendly staff always ready to be of service to visiting guests.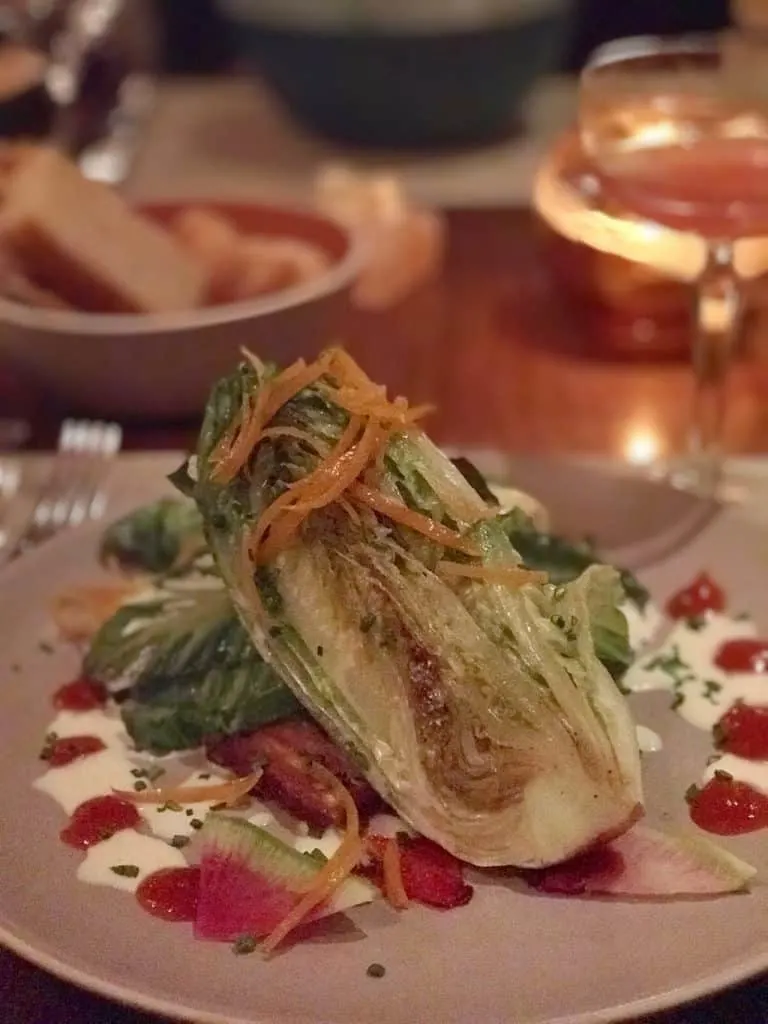 La Boca Taberna – this is a Spanish tapas restaurant located in the heart of the city and can be easily accessed if you're staying at one of the Santa Fe hotels near Plaza Santa Fe. Run by Chef James Campbell Caruso, the dishes served at the restaurant are inspired by his travels in Spain.
The Tea House – this is a quaint restaurant and bar that's also a specialty tea store selling more than 150 varieties of teas from around the world. With its cozy and relaxing ambiance, the Tea House is a great place to have a cup of tea after a whole day of exploring the city.
Ill Piatto – this is an Italian restaurant located one block north of the Santa Fe Plaza and a great place to enjoy late-night wine and pizza for those staying at the Santa Fe hotels near Plaza Santa Fe. This award-winning restaurant serves the most delectable wines and mouthwatering pizzas in all of Santa Fe.
Radish and Rye – this restaurant aims to share their love for food through their Farm Inspired Cuisine. Serving simple and innovative dishes made from locally sourced ingredients, the people behind Radish & Rye are very passionate about serving fresh local food while also supporting the local farmers of Santa Fe.
Eloisa – nominated for a James Beard's Best New Restaurant in 2016, Chef Sedlar Brings the "Old World" and the "New World" together at ELōISA Restaurant in this native chef's Santa Fe, New Mexico.
Kakawa Chocolate House – for me, no visit to Santa Fe is complete without a visit to the Kakawa Chocolate House.
Santa Fe's First Class Spas
Santa Fe's healing powers are renowned. Filled with many luxurious spas, thousands of people head over to the city each year to renew their mind, body, and spirit during the Spring and Winter, regardless of what is going on with the Santa Fe weather. Here are some of the first-class spas in Santa Fe that are definitely worth a visit at any time of year.
La Posada de Santa Fe Resort and Spa – a visit to the La Posada de Santa Fe Resort and Spa should be on top of your list when visiting Santa Fe. Get pampered with the resort's signature spa treatments that include locally inspired massages, facials, and more. You can also book a stay at one of the resort's most luxurious Santa Fe suites that feature distinct New Mexican architectural features, such as adobe walls and indigenous ceilings.
Ten Thousand Waves – another first-class spa that's worth checking out is the Ten Thousand Waves. The spa is inspired by a Japanese mountain hot spring resort and offers world-class bodywork and skincare.
Santa Fe Things to Do – The Arts
Santa Fe has long been hailed as the center for arts and culture and home to one of the country's largest art markets. Art lovers will surely find a plethora of art galleries in the city to peruse and experience. You can wander along the Canyon Road where more than 250 galleries are concentrated in or visit the Museum of Contemporary Native Arts. If you can't decide where to go, here are some of the city's best destinations for art aficionados.
Art Installation Meow Wolf – Meow Wolf is an art and entertainment group established in 2008 as an art collective. They are responsible for some of Santa Fe's most excellent art installations, including the House of Eternal Return, a unique art experience that features an astonishing new form of storytelling.
Local Artisans – there are hundreds of art galleries in Santa Fe that feature the work of local artists, from ancient Native American art to contemporary painting and sculpture. Among these are the 7 Arts Gallery, Governor's Gallery, SF Community Gallery, and many more.
SITE Santa Fe – SITE Santa Fe is one of the most influential contemporary art spaces in the country. The site hosts some of the world's most notable international and contemporary art exhibits, many of which have gained worldwide recognition.
Santa Fe's Amazing Churches
San Miguel Mission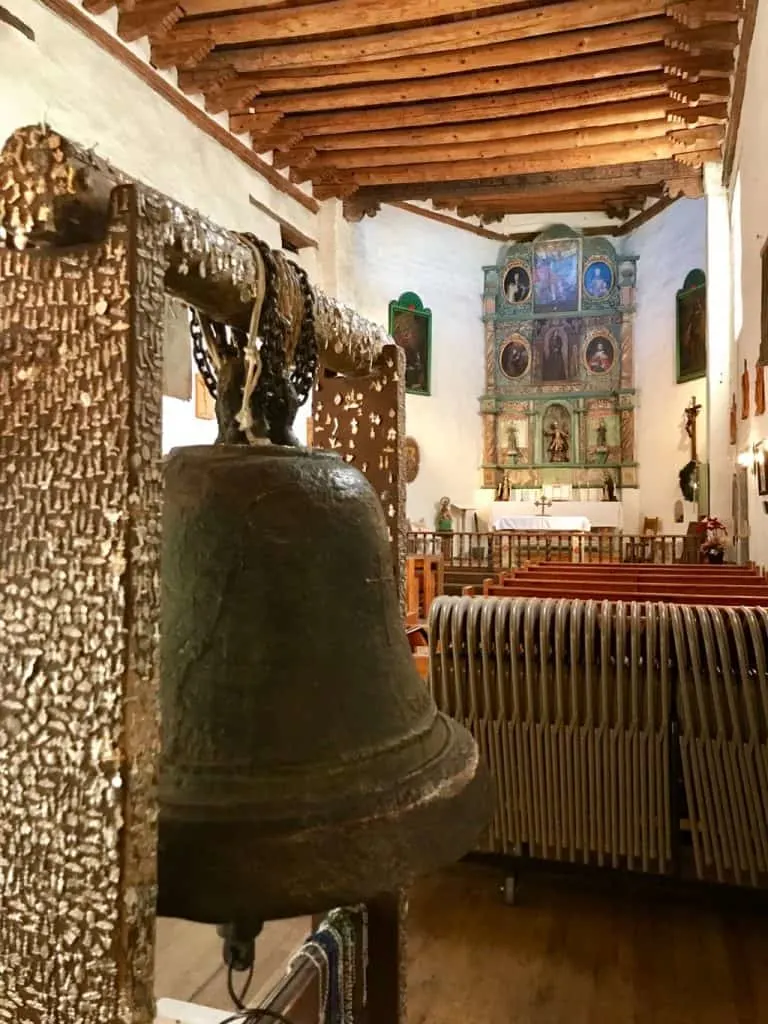 First Presbyterian Church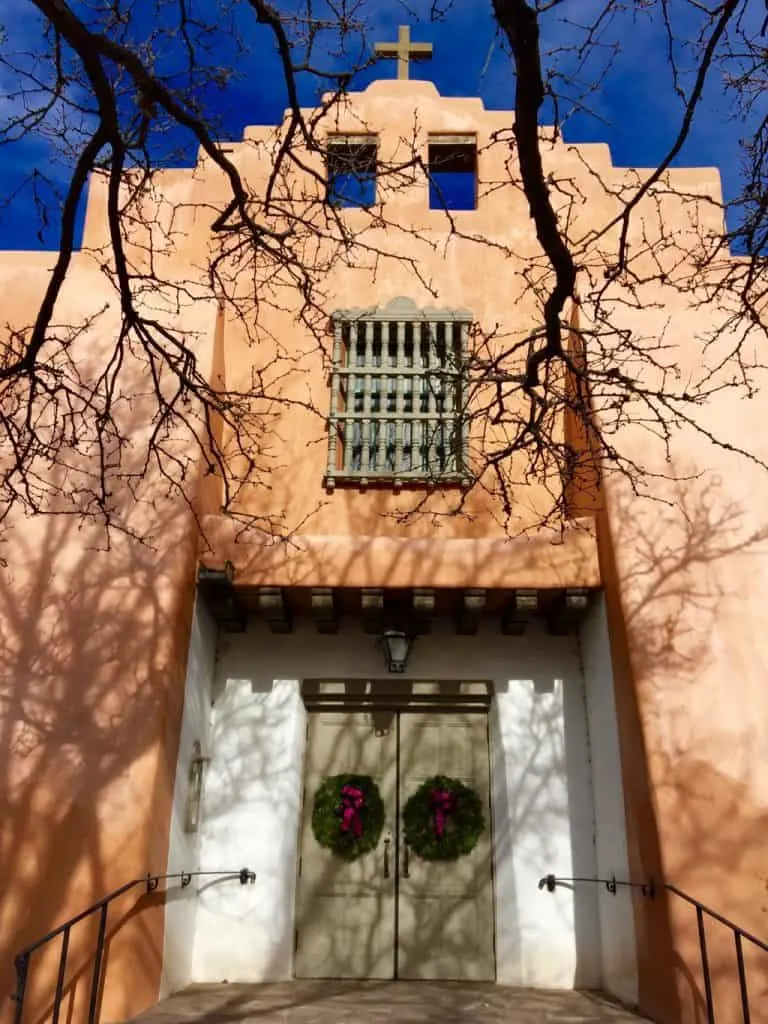 Santuario De Guadalupe
Loretto Chapel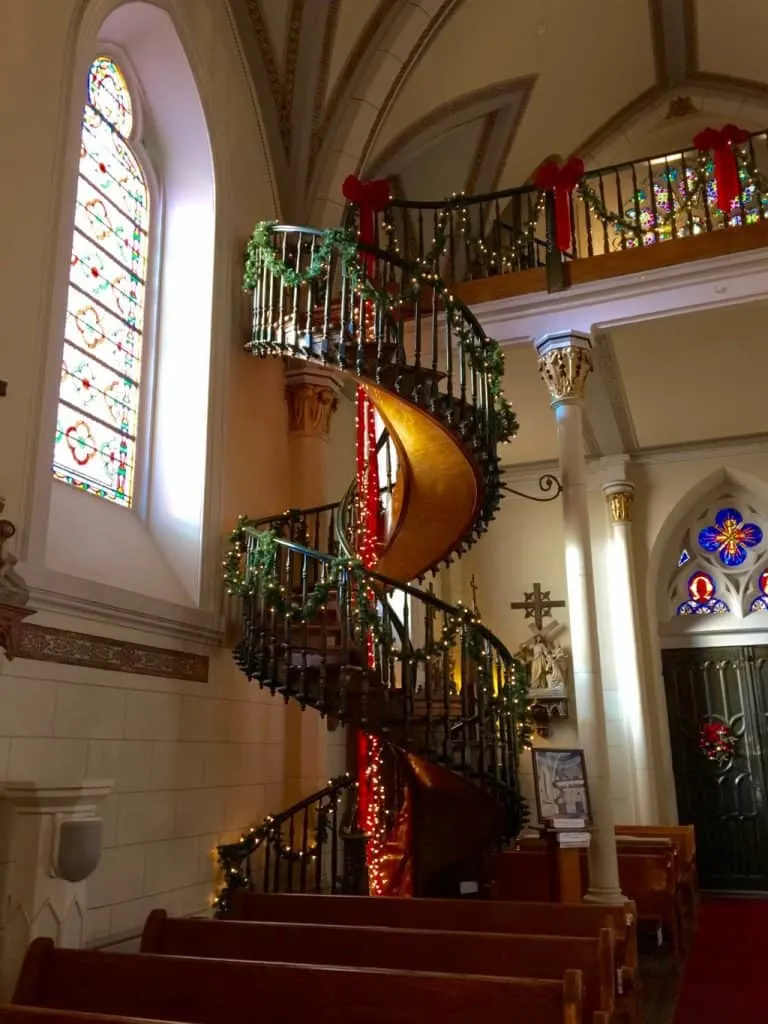 Our Lady of Guadalupe Church
The Church of Antioch At Santa Fe, NM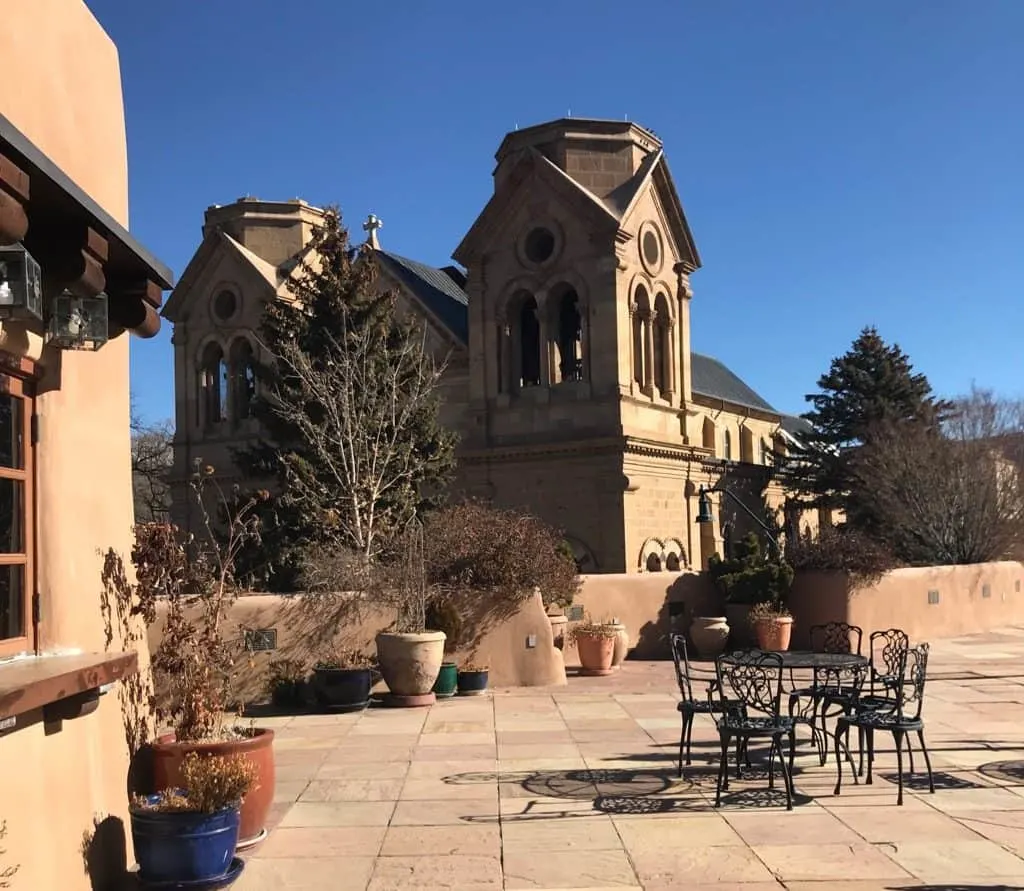 Santa Fe Museums:
No mention of Santa Fe would be complete without mentioning the endlessly long list of museums you can visit:
Georgia O'Keeffe Museum – 217 Johnson Street, Santa Fe, New Mexico 505-946-1000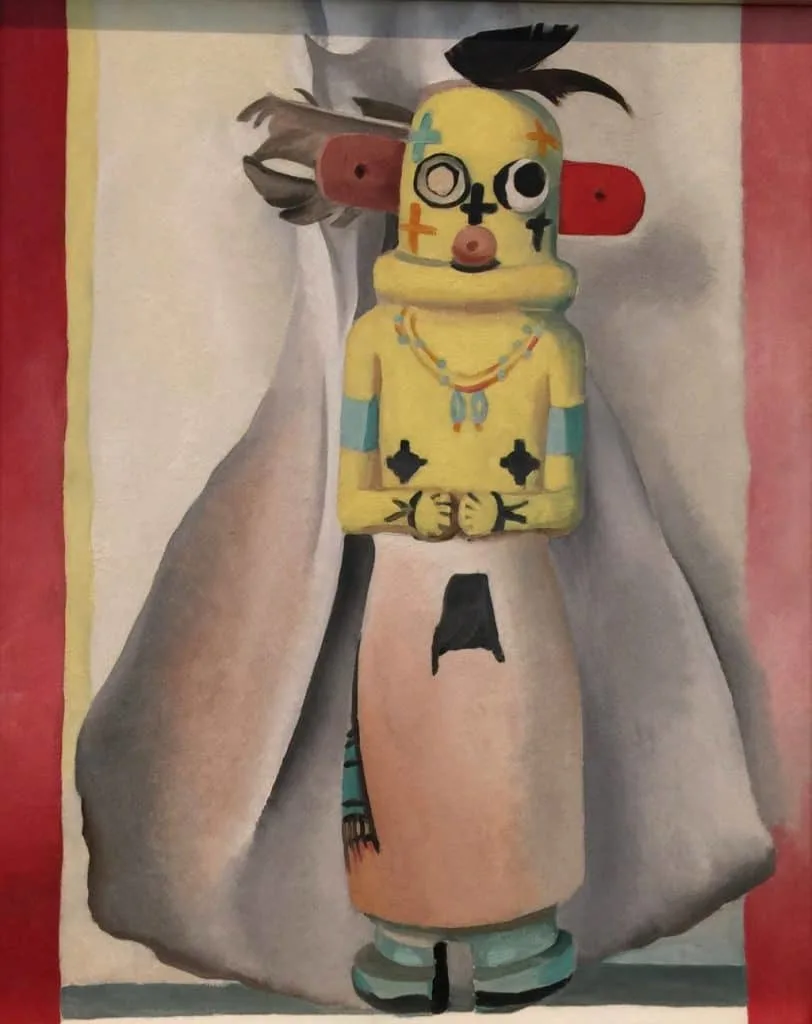 Museum of Contemporary Native Arts – 108 Cathedral Place, Santa Fe, NM 505-983-1777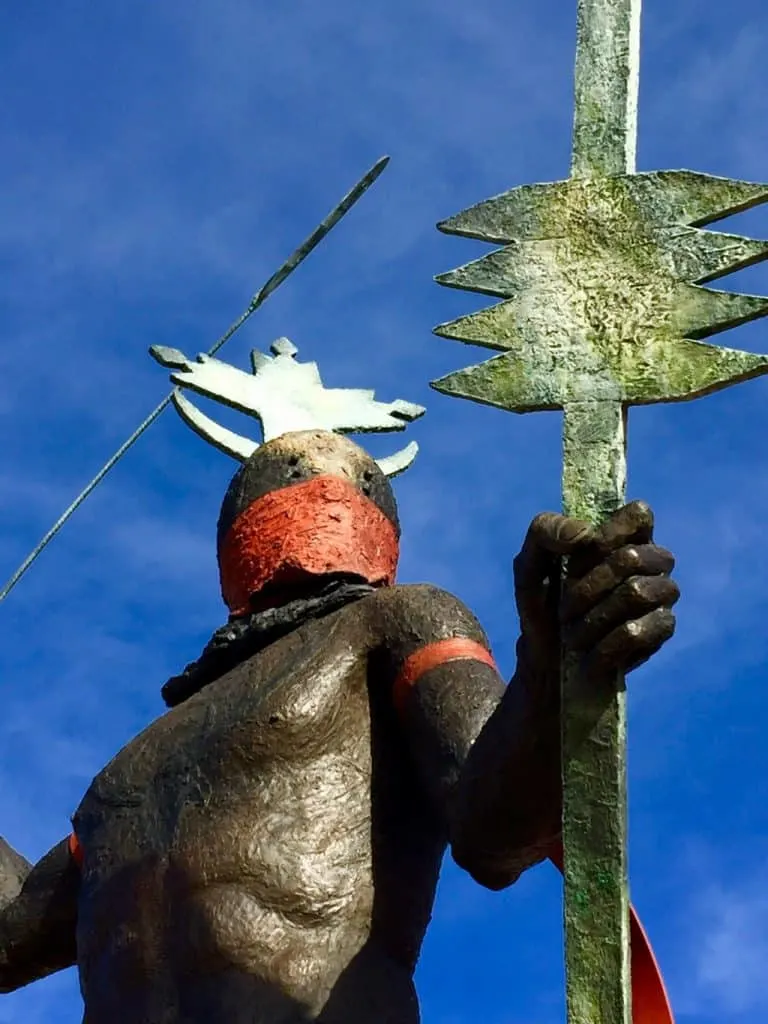 Santa Fe Botanical Garden 715 Camino Lejo Museum Hill 505-471-9103
New Mexico Museum of Art – 107 W Palace Ave, Santa Fe, NM 505-476-5072
Palace of the Governors – 113 Lincoln Ave, Santa Fe, NM 505-476-5200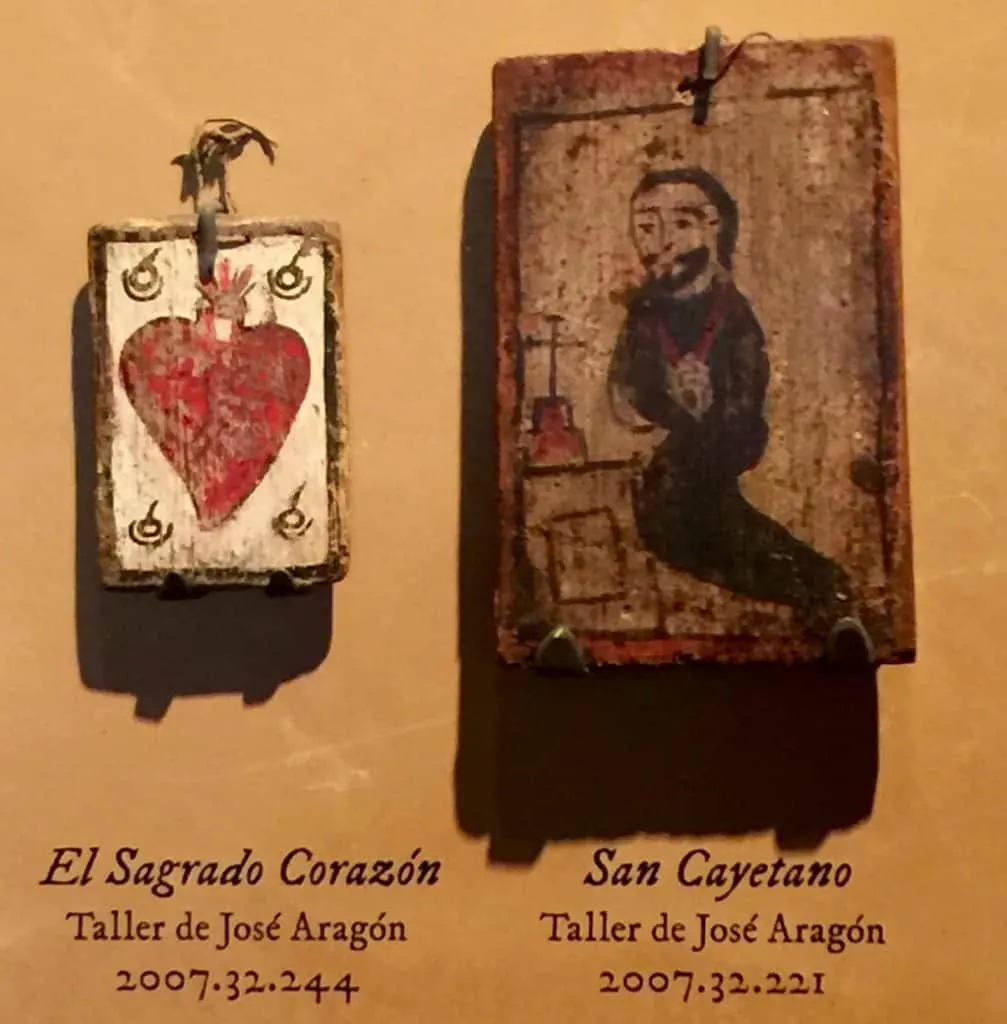 7 Free Things to do in Santa Fe!
And New Mexico:
Santa Fe is a great place to go in the Spring!