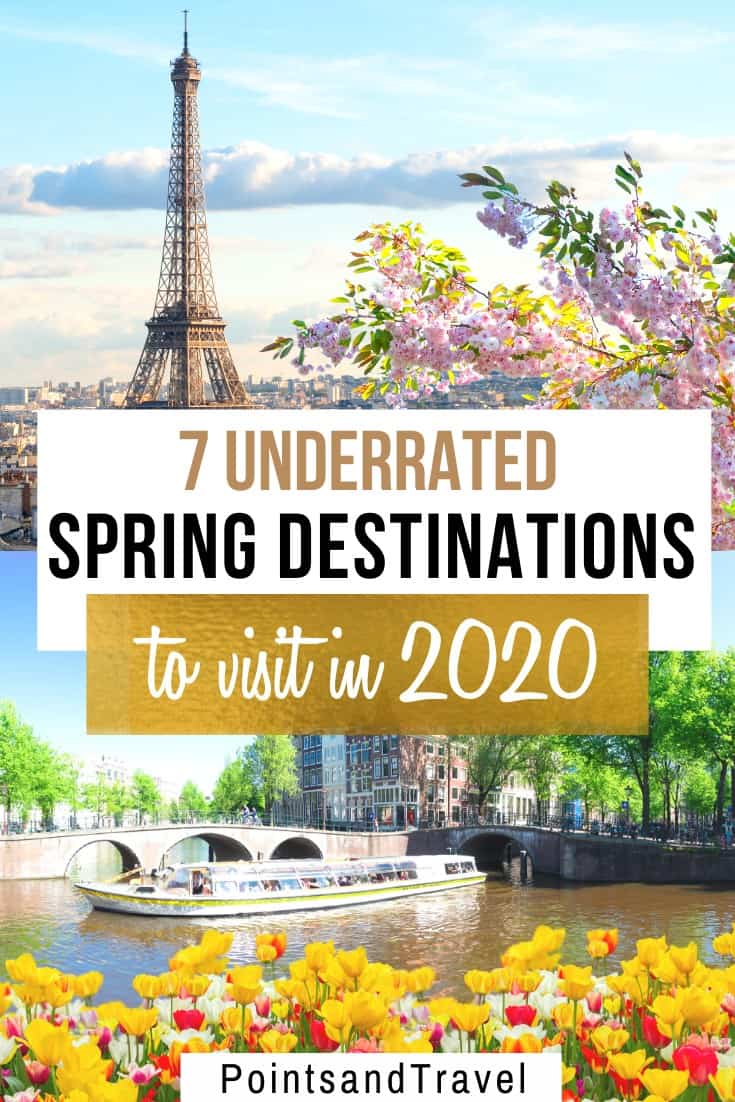 Catapulting yourself to new places for a vacation is a great way to start the New Year. Winter seems to be slowly creeping away and going on a spring vacation to underrated places is just what you need. Forget about the same old boring places like Cancun, Hawaii, or Florida for a spring vacation. Instead, take yourself on a new adventure to places like Ruidoso, New Mexico or Amsterdam, Netherlands. Keep reading to learn about these places and more as top contenders for your next spring holiday.
1. Bozeman Montana USA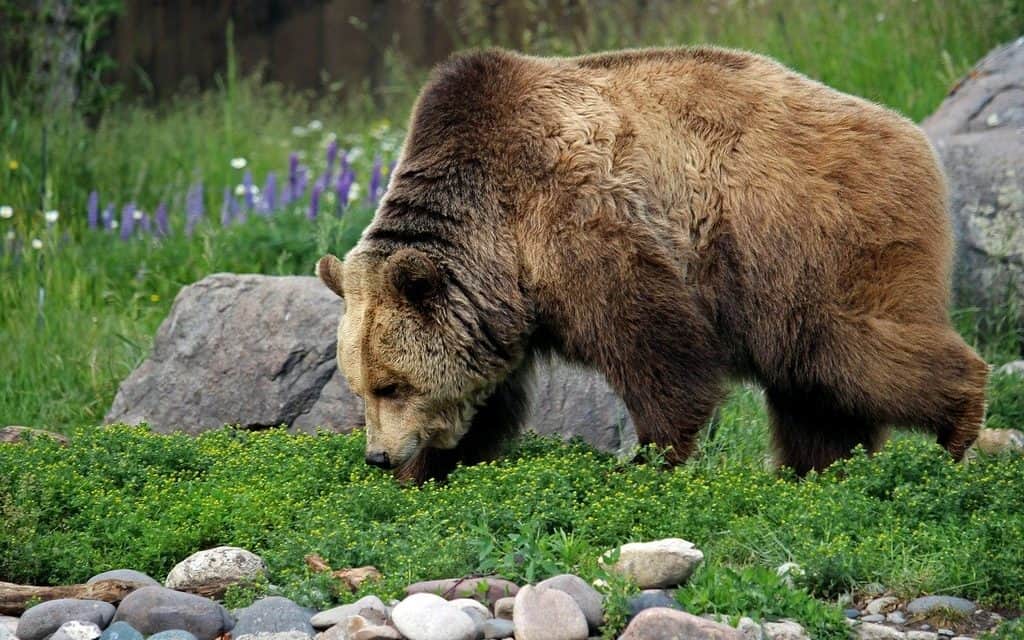 The wonderful city of Bozeman is situated in the southwest of Montana. Gorgeous mountain tops such as the Bridger Mountains, Tobacco Root Mountains, and the Horseshoe Hills are scattered around the city and create a beautiful landscape. Due to its high elevation (4,820 ft. above sea level), the city has a dry continental climate but with fluctuating temperatures throughout the day.
Spring is the best time to visit Bozeman because it has average temperatures between 35-60 degrees Fahrenheit and there are many outdoor activities to engage in. The weather allows you to engage in activities such as kayaking down the Madison River, whitewater rafting down the Gallatin River and visiting Bridger Bowl.
Adventure seekers can get a thrill at Palisade Falls or the Montana Grizzly Encounter. With trips to museums, animal encounters, and outdoor activities, there is something for everyone to enjoy. Plus it is home to Montana State University that has an incredible paleontologist museum called Museum of the Rockies to check out.
2. Ruidoso, New Mexico USA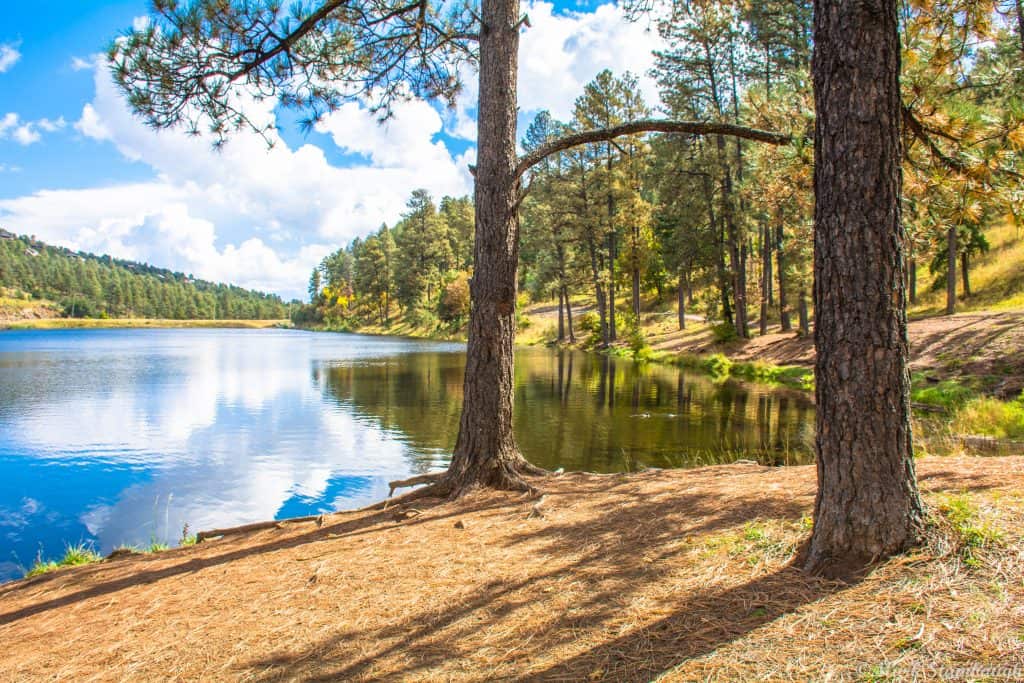 Across from the Lincoln National Forest is where you will find the mountain resort town of Ruidoso. Scattered across the plains of this town are the Sierra Blanca mountain range and the Sacramento Mountains. Springtime is the perfect time to enjoy moderate temperatures between 40-75 degrees Fahrenheit. The highest precipitation falls between summer and winter, so the spring is when all the flowers are in bloom and you can enjoy the majority of outdoor escapades.
Enjoying spring break in Ruidoso means that everyone has something fun and unique to do. Some of the things to do include off-roading through the wilderness, fishing at Grindstone Lake, a trip to Hubbard Museum of the American West and eating at the Village Buttery.
3. Puerto Vallarta, Mexico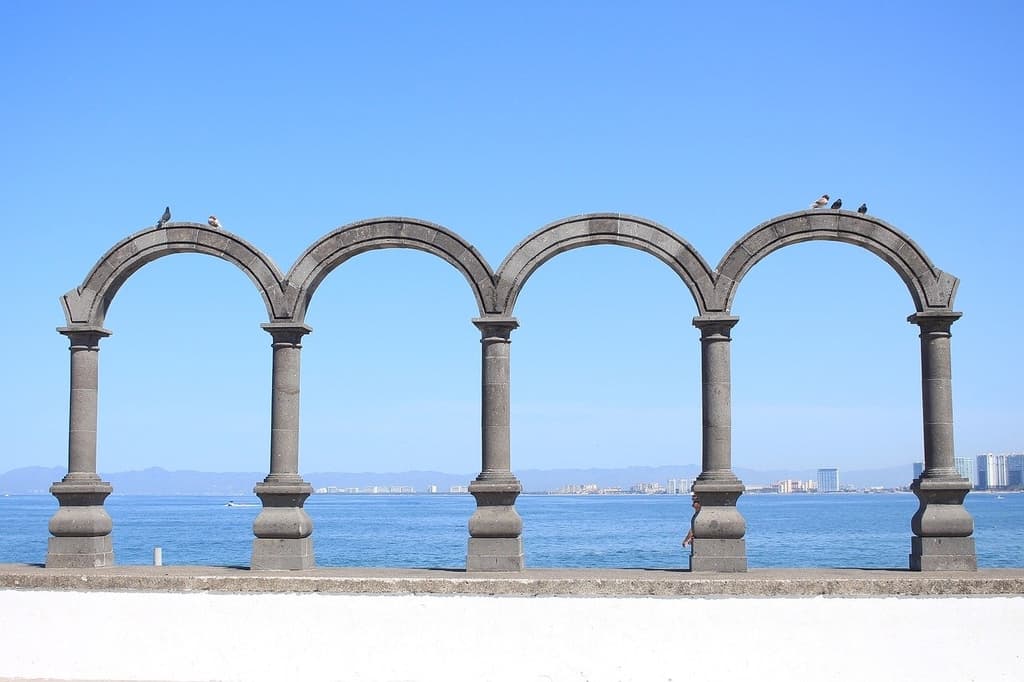 The Mexican beach resort city of Puerto Vallarta is located on the Pacific Ocean in the Bahia de Banderas. This city experiences a tropical wet and dry climate with near-perfect temperatures in the Spring. The average spring temperatures range from 74-82 degrees Fahrenheit and Spring has the least rainy days of the year.
This city is perfect for tourists to walk around the busy streets, tour the churches and visit the seaside areas. Spring is a great time in a Puerto Vallarta to do a Whale Watching tour or spend the day at Las Caletas. Some of the unique places to visit Puerto Vallarta include the Zona Romantica, 26-hectare Botanical Gardens, Los Muertos Pier, and Los Acros National Marine Park. Don't forget to head to the playas (beach) while you're in Puerto Vallarta. Scuba diving, swimming, and snorkeling in the caves and tunnels of Bahia de Banderas is a must!
4. The Island of Jamaica, Caribbean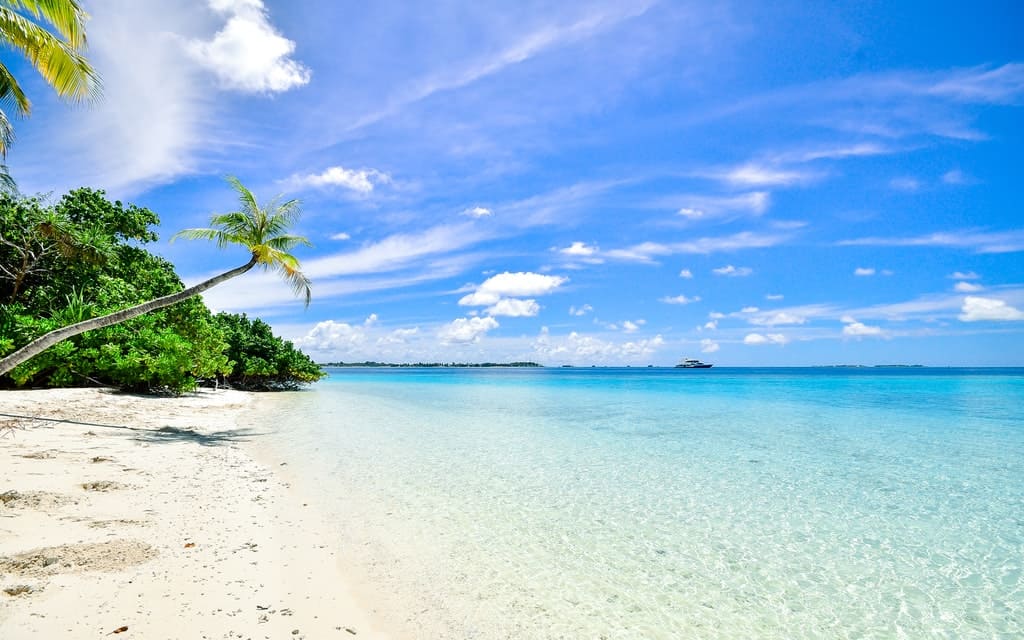 No other place in the world can come close to the unique island of Jamaica. This is an underrated place to visit in the spring because neither rain nor winds spoil your outdoor activities. The temperatures fluctuate between the mid-'70s to the mid-'80s during the spring. Jamaica is known for its delicious rum, sandy white beaches, scrumptious food and desserts, Reggae music, and home to Bob Marley.
The Jamaican motto is to have everyone come together, regardless of race, and have fun! A unique trip to Jamaica will have you visiting the Seven Mile Beach, golfing at Half Moon Golf Club, climbing Dunn's River Falls and dining on jerk chicken at JerkJoint or Scotchies. Other than swimming at the beach and sipping on cool drinks, visitors must check out one of the 20 botanical gardens of the island. Some of the notable species that you can see in Jamaica are flamingos, treefrogs, black-billed parrot, parrotfish and the small Asian mongoose.
5. Buenos Aires, Argentina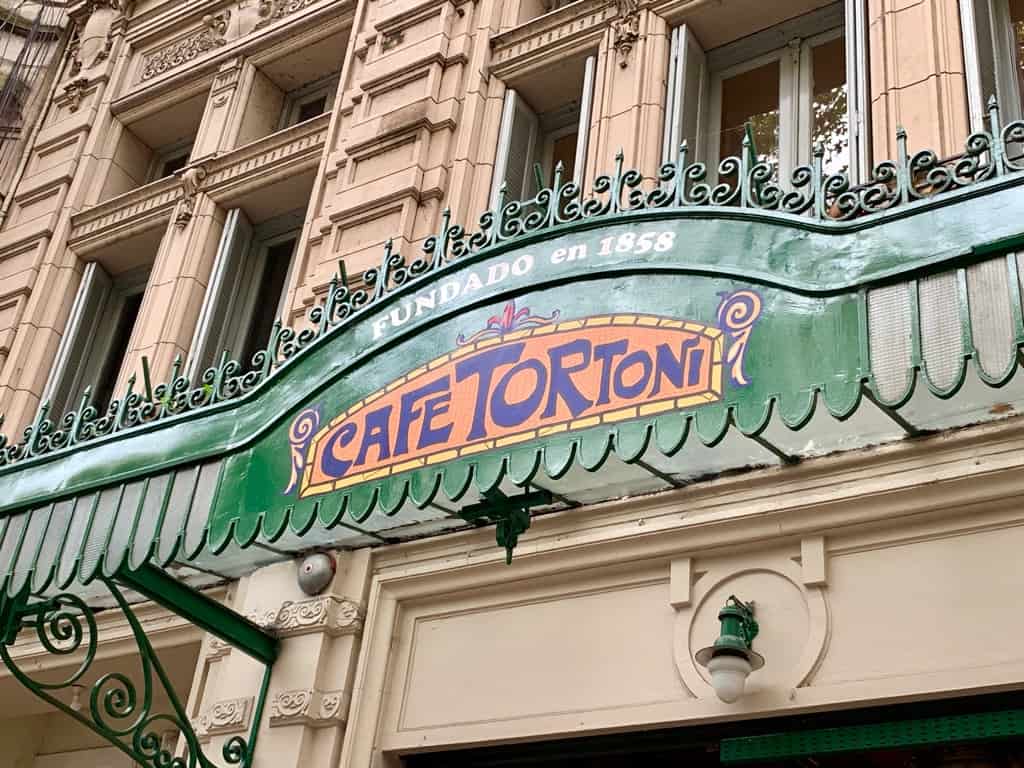 While the Northern Hemisphere enjoys springtime during the months of April-June, Buenos Aires is just entering the fall season. By the end of March, the busy tourist season begins to slow down which makes it the perfect place to visit during spring (US version). This underrated city has mild temperatures between April-June and also low precipitation and less humidity.
Argentinians are known to be great dancers and don't miss out on a little tango action at La Milonga del Indio on Sunday evenings for a little fun and action. You can admire the unique beauty of Buenos Aires as you walk through parks such as Parque Tres de Febrero, Plaza de Mayo, and Plaza San Martin.
A unique place to visit in Buenos Aires is the "City of the Dead", aka Recoleta Cemetery. This cemetery was used for the rich and famous and you can even spot First Lady Eva Peron's tomb and maybe catch the ghost of the great Napoleon's granddaughter. Or stop in for a coffee at the oldest coffee house in Buenos Aires!
6. Rome, Italy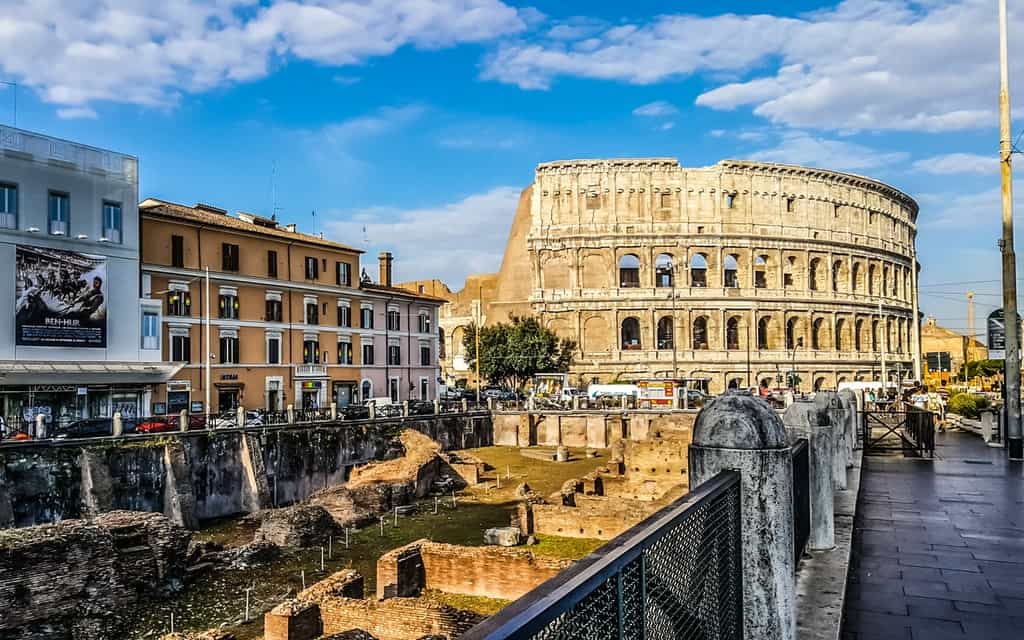 Visiting this city in the spring might not be completely underrated but the months of April and May offer tourists less precipitation and average temperatures of 65 degrees Fahrenheit. This allows you to skip out on the long lines, busy streets, and humid weather. One of the stunning places to visit during spring is Rome's municipal Rose Garden, which opens from April 21st (Rome's official birthday) until mid-June.
Extended night-visits to places like the Colosseum allows you to visit this 2,000-year-old arena under the bright stars. Easter is a huge deal in Rome and there is no better way to celebrate than watching the Pope speak at the Vatican. Another Easter tradition is to buy/eat Italian Easter eggs made of chocolate. Other places to visit in Rome include Villa Borghese, Fontana di Trevi, Fontana dei Fiumi, and Piazza del Popolo.
7. Amsterdam, Netherlands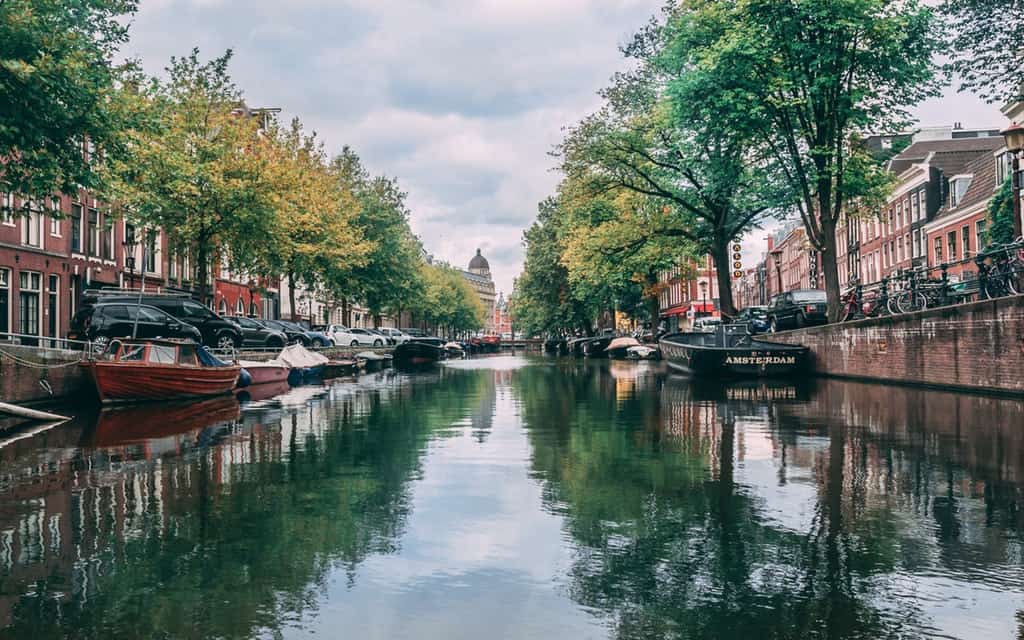 The most populated and capital city of the Netherlands is Amsterdam. This city was once a small fishing village that quickly grew to become the most important port during the 17th century. Nowadays, the city of Amsterdam is home to important writers, artists, musicians, and many talented people. The ocean climate of Amsterdam allows for moderately cool spring months with high temperatures of 55 degrees Fahrenheit.
Some of the major Spring events to enjoy in Amsterdam includes King's Day (April 27th), fresh bloom at the Keukenhof Gardens and the Tulp Festival. During the spring, there are plenty of events for everyone to enjoy including PINT Meibockfestival (beer lovers), Dutch Book Week (book lovers) and National Mill Day.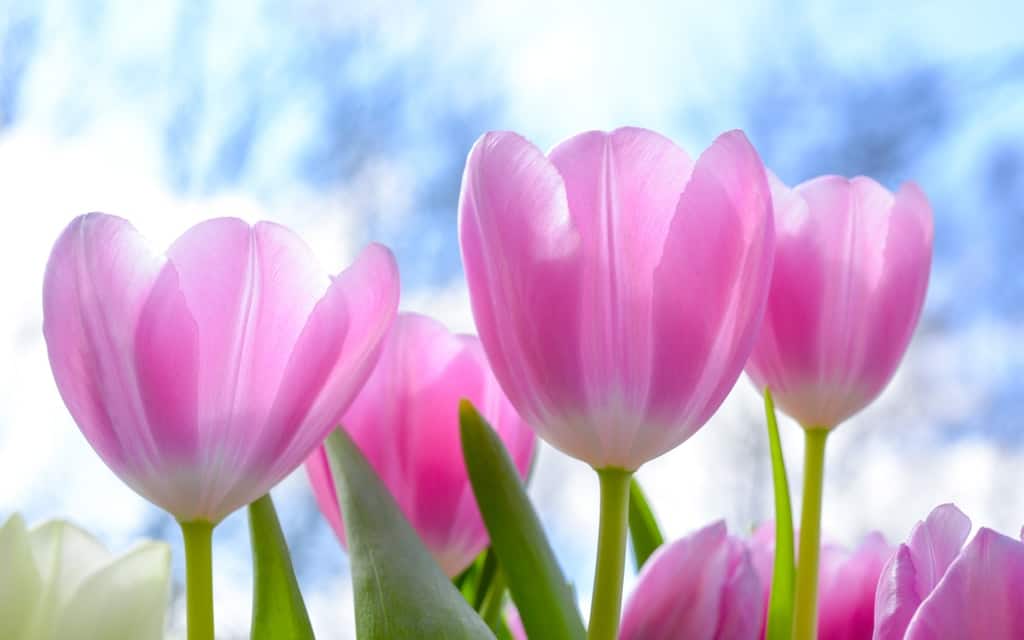 So, I took you on a quick trip to the Americas, the Caribbean, and Europe. Let your spirit guide choose your favorite place and go on a spring vacation. All of these places are underrated as spring destinations but you can make them pop back up on the radar!
Disclosure: I have been to all of these destinations, many of my trips have been sponsored. As is common in the travel industry, I was provided with compensation for the purpose of review. While it has not influenced my review, PointsandTravel.com believes in full disclosure of all potential conflicts of interest. All Photos used in this article are the property of PointsandTravel or PointsandTravel has been granted the usage of these photos. There may be affiliate links in this post.