February on Travelocity!
Every month I use my 25 years of travel experience on the Travelocity website about my latest travel experiences. I am a travel ambassador for Travelocity, and they like to call me one of their "Gnational Gnomads", which I think is super cute. This is an excerpt from those stories.
I was so excited to be visiting Santa Fe, New Mexico last month for my husband's birthday as it had been more than a year since I was there the last time. Each time that I return to Santa Fe, I always learn something new and surprising that I don't expect to find. And this time my visit was no different! Other than the fact that I had a 2018 Mazda 3 Touring vehicle at the airport waiting for us when we arrived! I loved this beauty!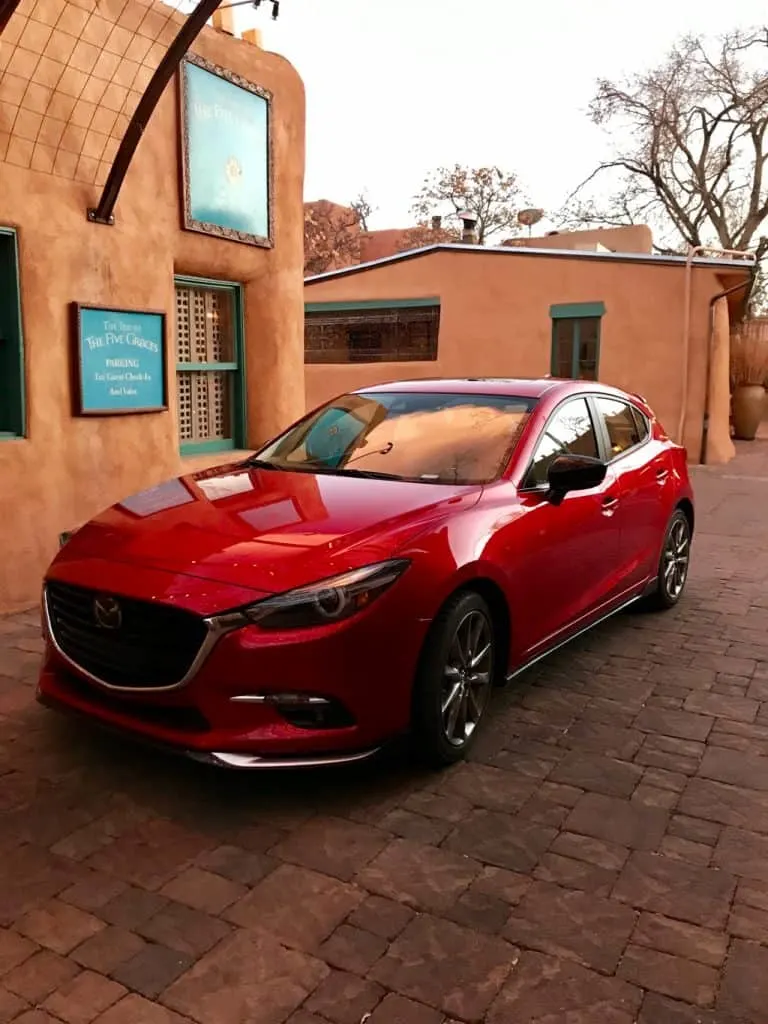 February on Travelocity!
I am happy to announce that I wrote about my experiences in an article called "5 Surprising Things You'll Love About Santa Fe" on the Travelocity website.
Settled in the high desert among the Sangre de Cristo Mountains, Santa Fe is the perfect sanctuary for travelers. Here they can discover hidden gems scattered throughout the historic city. Established in 1607, Santa Fe has a lot of secrets to reveal to its guests.
One interesting history lesson involves businessman Fred Harvey, who promoted tourism in the American Southwest. He started in the late 1800s and proclaimed his La Fonda Hotel to be the location where wealthy travelers should visit. This would be the starting point for their exploration of the great Southwest. Harvey handpicked the city of Santa Fe to create one of his luxury hotels and diners. Today, this hotel is known as La Fonda on the Plaza, where the well-known "Plaza of Santa Fe" is located. This plaza square is a place where local artisans gather to sell their wares.
You can read the rest of the article here.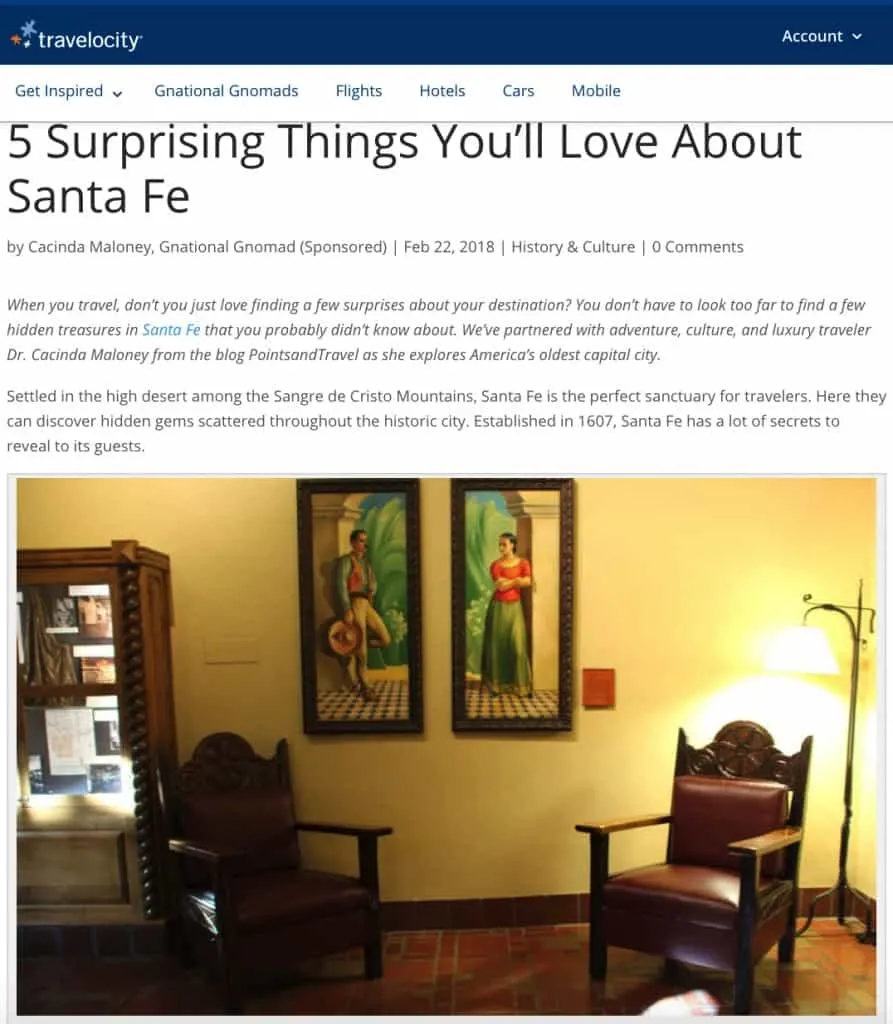 And don't forget to read my article about the outstanding experience we had at The Inn of the Five Graces!
Disclosure: As is common in the travel industry, I was provided with accommodations, meals, and other compensation for the purposes of review by the Santa Fe Tourism Board and the Inn of the Five Graces. While it has not influenced my review, PointsandTravel.com believes in full disclosure of all potential conflicts of interest. All Photos by the author.