I had heard about the best Christmas markets in Europe (Christkindlmarket) for years but I wanted to find out for myself exactly what they were like. I had no idea what to expect. Now I know and I can share with you the best Christmas markets in Europe along the Rhine River.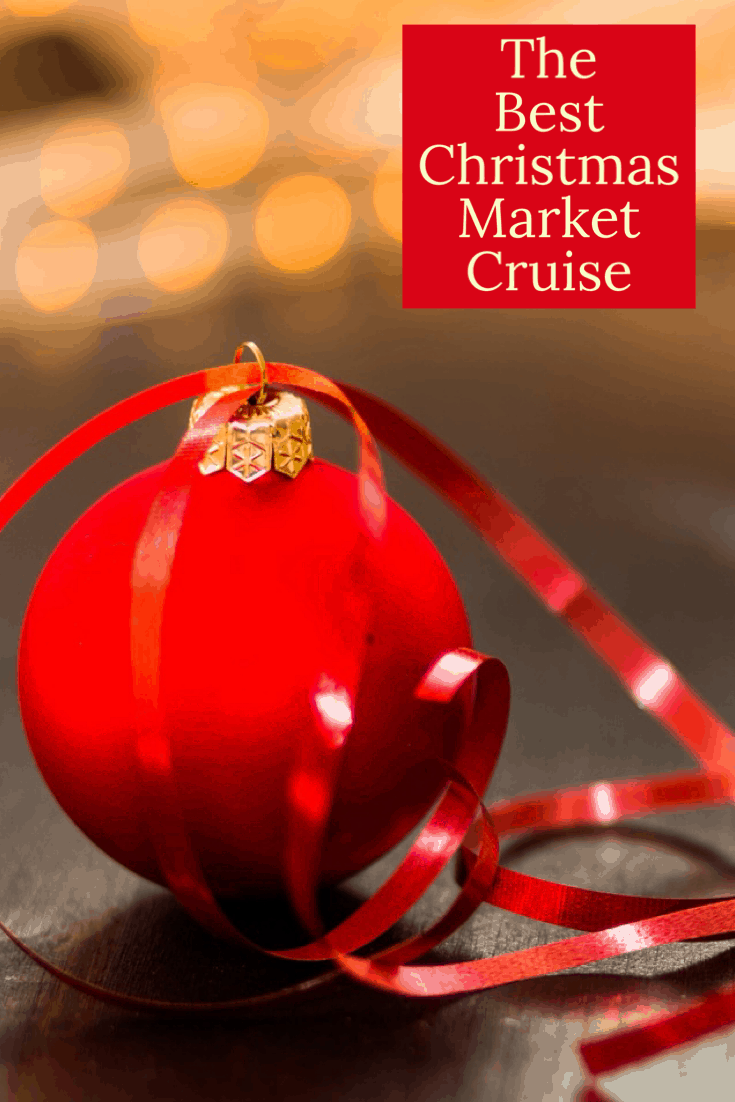 I took a Christmas Market Cruise on the Viking River Cruise ship TOR to explore these magical places: Basel, Switzerland; Breisach, Germany, Colmar, France; Strasbourg, France; Heidelberg, Germany; Koblenz, Germany; and Cologne, Germany. So come along with me, as I explore each Christkindlmarket and let you know exactly how they are when you take a Christmas Market Cruise down the Rhine River.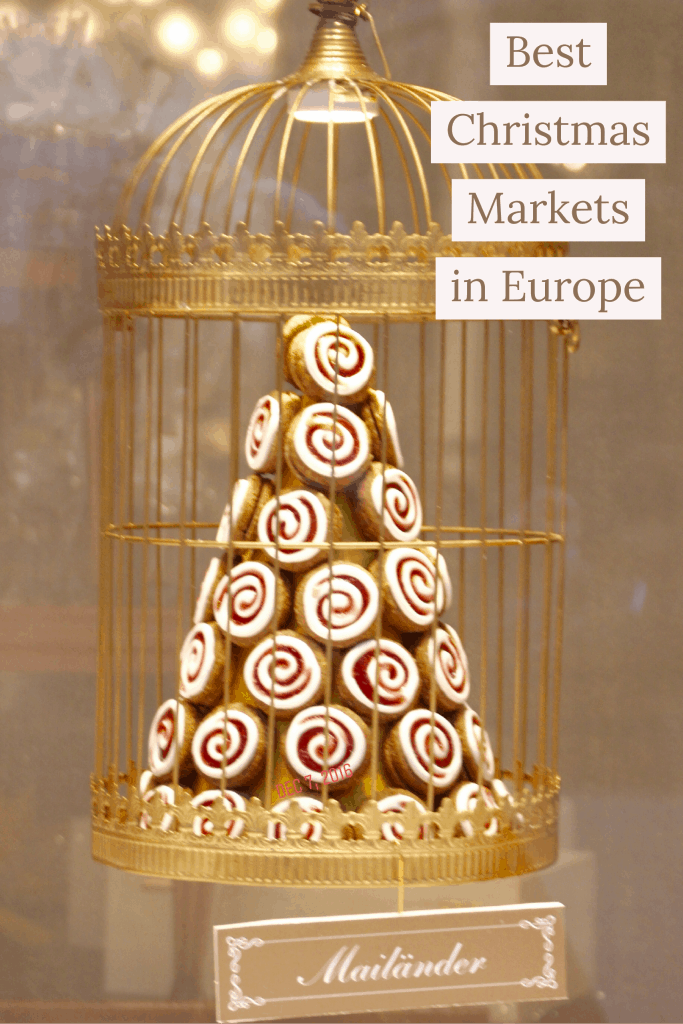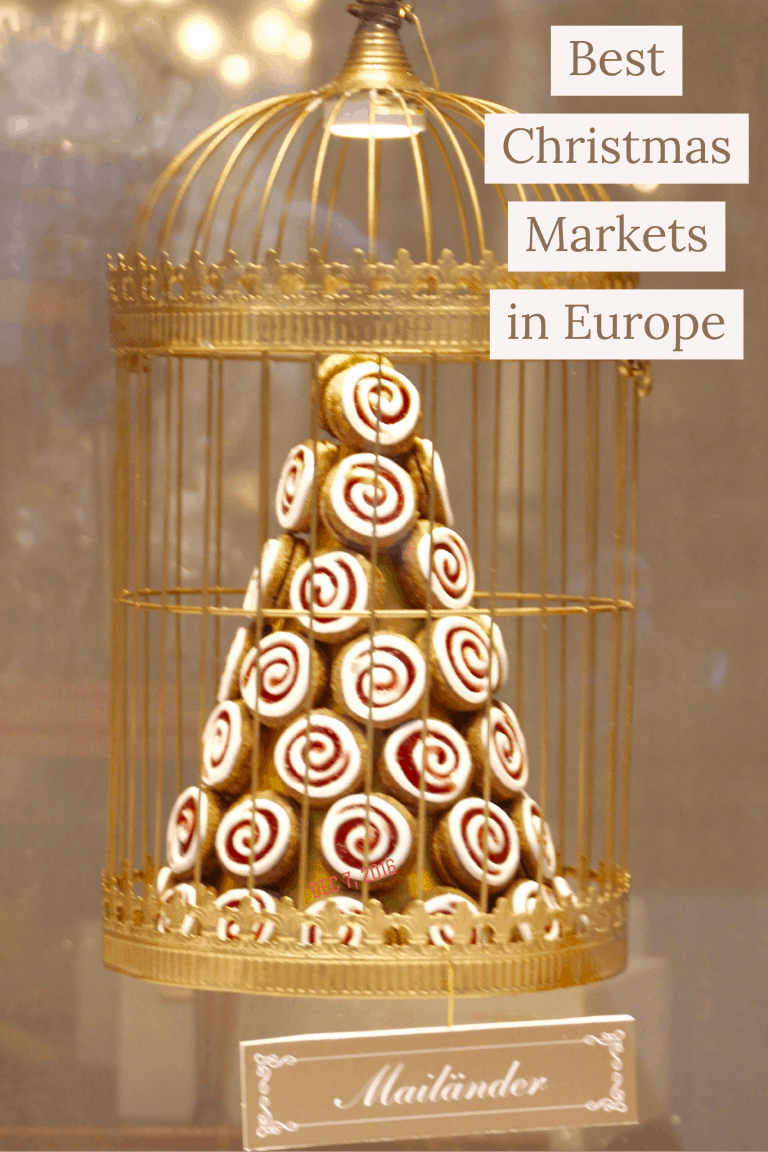 ✦ Best Christmas Markets in Europe
(Christkindlmarket)
Basel Switzerland
One of the quaintest markets I came across on the beginning day of my Christmas Market cruise down the Rhine river was the Basel Christmas Market. This Christkindlmarket is small, yet honestly, after seeing a few of the other city's Christmas Markets, I think being small is a good thing! It has all the charm of the other bigger markets, yet is less crowded and has all the bells and whistles to make you fall in love with the best Christmas markets in Europe. It has candle making, glass firing, and chestnuts roasting, the perfect combination of all things Christmas.
✦ Best Christmas Markets in Europe (Christkindlmarket)
The Black Forest, (Breisach, Germany)
These Christmas markets are a bit more difficult to get to, as I had to ride a Viking bus into the mountains to get to the Black Forest. The Black Forest is home to the famous makers of the original cuckoo clock circa 1630's and the black forest cake. It is quite a trip up to the top of the mountain. Once you have made it to the entryway, you will be sidetracked by the clocks and the cake, but if you persevere, you will find the entry into the Black Forest and the most down-to-earth Christmas Market on this whole journey of Christmas market cruising. This Christkindlmarket is more rustic and located in an outdoor setting. So button up your coat, but they do have bonfires to keep you warm and rustic areas to drink glühwein.
---
And while you are in the Breisach, you can read about the Black Forest's traditional Bolenhut hat!
---
✦ Best Christmas Markets in Europe
(Christkindlmarket)
Colmar, France
This Christmas market in Europe is the most spectacular Christmas market you will encounter on the cruise down the Rhine River. It is actually home to not one, but literally, five different Christmas markets spread all over the town, all within walking distance. But get ready for busy crowds, as hoards of people come here for these amazing Christmas markets. Although it is fascinating, I found the crowds almost too overwhelming to really enjoy it, as I got caught up and crushed in the onslaught of people a few times. I found myself wanting to go off to a side street with hardly any people on it just to take a break and a photograph.
---
What is glühwein (also known as hot mulled wine)?
Mix four quarts of red wine, one quart of white wine, one pint of brandy and one cup of sugar, 12 whole cloves with a bit of AllSpice with orange slices. Gently warm and then steep for an hour over low heat and serve with cinnamon sticks.
---
---
✦ Best Christmas Markets in Europe
(Chirstkindlmarket)
Strasbourg, France
Honestly, one of my favorites, this multicultural city right on the border between France and Germany, does an amazing job of blending the two cultures and brings out one of the best Christmas markets in Europe, right at the foot of an overwhelming beautiful cathedral. Not only is it one of the best, but the city itself is decorated in full bloom in the magic that is Christmas on every street corner and building in town. You will also enjoy this city's enchanting carousel by the cathedral, the hot glühwein, and orange chaud, but don't forget the snowball treats.
Strasbourg, France
And this is just one of the more than ten locations with over 300 stalls that they have throughout the city. Literally, you could spend days in this city going from one market to the other. And by the way, this market is one of the oldest in Europe, dating back to the late 1500s. Be sure and check out the Place Kleber, where you will find this town's great Christmas tree!
Be sure and taste a Schokokusse, which is sold at the Christmas Markets in Strasbourg, France. They date back to the 1820s in Germany. They are made from the foam of sweetened egg whites, or meringue. Although most people think they are marshmallows, they are not! Their consistency is fluffy, but not sticky or gooey. Today they are available in many different flavors.
✦ Best Christmas Markets in Europe
(Chirstkindlmarket)
Heidelberg, Germany
For this German Christmas Market, I made my way to the Heidelberg Castle on Viking's bus before taking a tour of the castle, right out in front there is a small Christmas market, best if visited to see the castle, otherwise, it may be too small to just go for a visit unless you are in the area.
✦ Best Christmas Markets in Europe
(Christkindlmarket)
Koblenz, Germany
This Christkindlmarket is a really nice and quaint Christmas Market that was not too crowded when we arrived in the afternoon. Although it is close to the church, it is not overpowered by a magnificent cathedral, but instead blends into the town perfectly. I thought this one had a lot of charm and is well worth a visit.
✦ Best Christmas Markets in Europe
(Christkindlmarket)
Cologne, Germany
These Christmas markets were fabulous, I found quite a few. The one right at the base of the stunning cathedral was fantastic and I bought several things here. I was able to beat the crowds in the early morning, but of course, they eventually arrived and it did get crowded in no time. I love this Christmas market for the setting, to be able to look up at the overpowering cathedral made it simply majestic.
However, a bit further up the street, the market was much more quaint and down-to-earth, which I also enjoyed with fewer crowds. The merry-go-rounds-rounds and beautiful Christmas decorations were spectacular.
✦ Best Christmas Markets in Europe
(Christkindlmarket)
Zurich, Switzerland
If you stroll along the Bahnhofstrasse, you will come across the Christmas market at Werdmühleplatz. Although it is one of the newest Christmas markets in Zurich, it is very charming due to its live singing tree. Oh, and I got to stay in a swanky library hotel, which is a treat within itself! There are also some great markets inside of the main train station surround the Swarovski's famous crystal tree.
✦ (Christkindlmarket): Best Christmas Markets in Europe
In my humble opinion, my favorite Christmas markets on the Rhine River with Viking River Cruises were, in no particular order:
Basel, Strasbourg, Koblenz, and Cologne
Now Colmar was amazing, but the crowds kept me from rating it higher. It is a shame because it is such a gorgeous little town, but if you could be there when it is not prime time, it would be perfect as well.
Now want to find out what a Christmas Market Cruise is like on the Daube River?
Highlights of a Danube River Christmas Markets Cruise
Recommended Reading:
What is a Viking River Cruise Really Like?
Christmas Market Cruise – A Dream Come True
Hansel and Gretel's Black Forest near Breisach, Germany
Where to stay at the beginning or the end of your Christmas Market Cruise?
Library Hotel
Read my review of this Swanky Library Hotel, Zurich, Switzerland at the end of my Viking River Cruise.
Disclosure: My Rhine Getaway aboard the Viking River TOR ship for this Christmas market cruise was courtesy of Viking River Cruises, but the magic that ensued was all my own.
Disclosure: As is common in the travel industry, I was provided with accommodations, meals and other compensation for the purposes of review by Viking River Cruises during this Christmas Market Cruise. While it has not influenced my review, PointsandTravel.com believes in full disclosure of all potential conflicts of interest. All Photos were taken by the author/or were given permission from the photographer. Affiliate links may be located in this article.