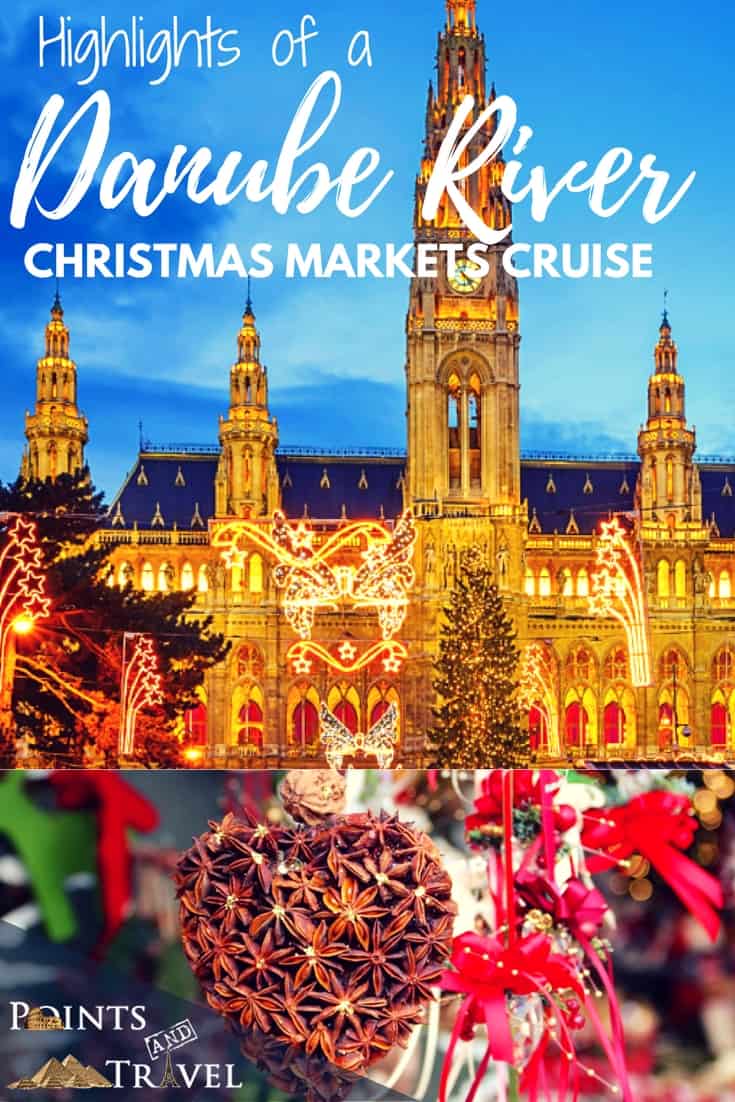 Visions of sugar plums danced in my head the first time I even heard the words "Christmas Markets".  I didn't even know they existed until one day reading a travel blog and I came across an article about someone gliding down the Rhine River in Europe with stops along the way to visit different Christmas Markets in Germany, France, and Switzerland. Come along with me as I share my highlights of a Danube River Christmas Markets Cruise with Viking River Cruises.
As a child, I dreamed of gliding down those frosty rivers to medieval castles and into the black forests, where legends and fairytale stories of my childhood began. More times than I care to admit, I have dreamed of the magic of Christmas and wanting to be right dab in the center of it.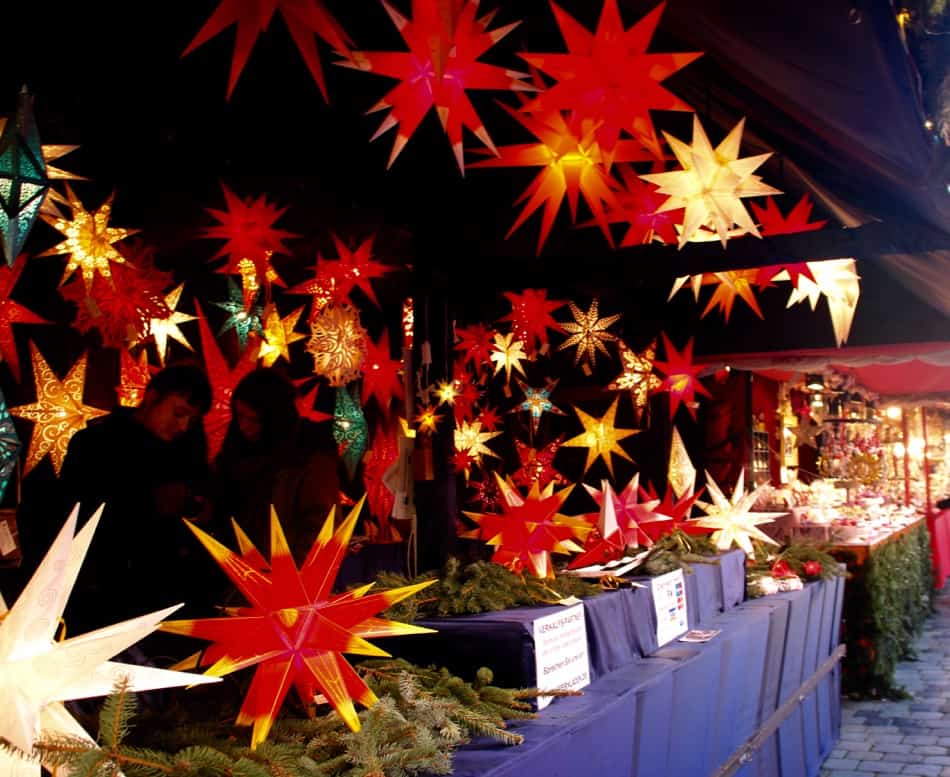 I no longer had to wait, as there is was: an invitation to join Viking River Cruises down the Danube this year for its Christmas Markets Cruise in my email inbox from a travel writer friend. How could one travel writer get so lucky? Two years ago I glided down the Rhine River and now I was going to be floating down the Danube River on the Longship Njord. Before one of my favorite markets was the quaint Basel Switzerland Christmas Market, as well as the giant one in Strasbourg, France.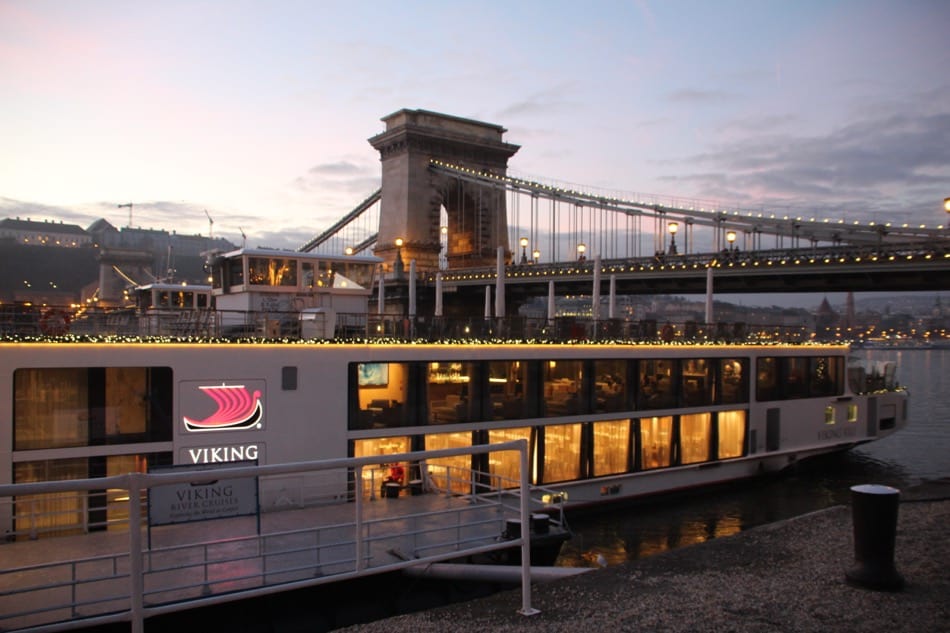 I will float from Nuremberg to Budapest, in three countries: Germany, Austria,  and then to Hungary!
Next to being at home for the Christmas season, this was the one thing I love to do in Europe in December. A luxury river cruise combined with visiting the Christmas Markets along the various small towns along the river was the perfect combination.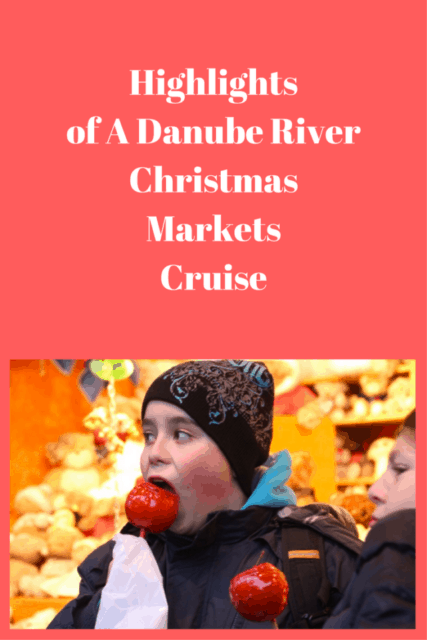 And Viking Cruises planned the perfect itinerary with stops in Nuremberg, Regensburg, Passau (where I took an excursion to Salzburg), then Krems, Vienna, and Budapest.
Highlights of a Danube River Christmas Markets Cruise
Nuremberg Christmas Markets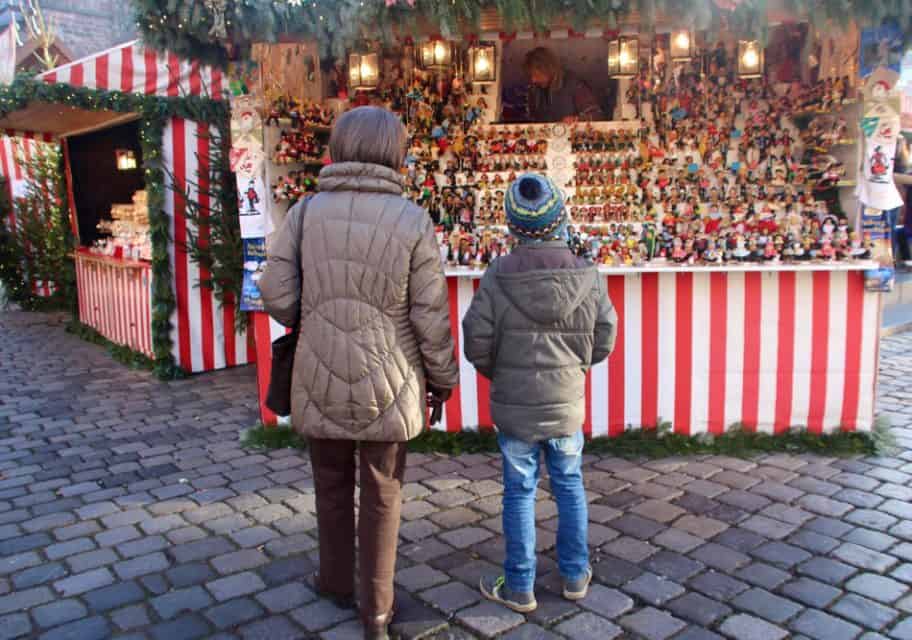 The Nuremberg Christmas market is right in the central square of old town, known as the Nürnberger Christkindlesmarkt and has been around for more than 400 years!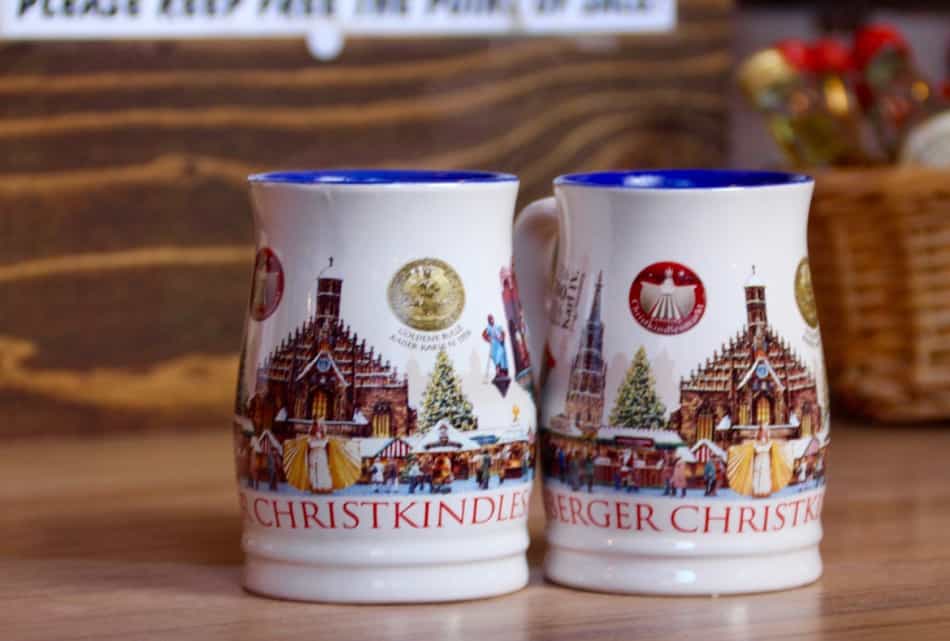 If you can imagine, the Nuremberg Christmas markets draw more than two million visitors per year, so you certainly have to be ready to tackle it. Starting out Day One of the journey visiting this epic Christmas market was a great start on our Viking River cruise, where we found figurines made out of prunes and delicious sausages found three in a bun with yummy honey mustard!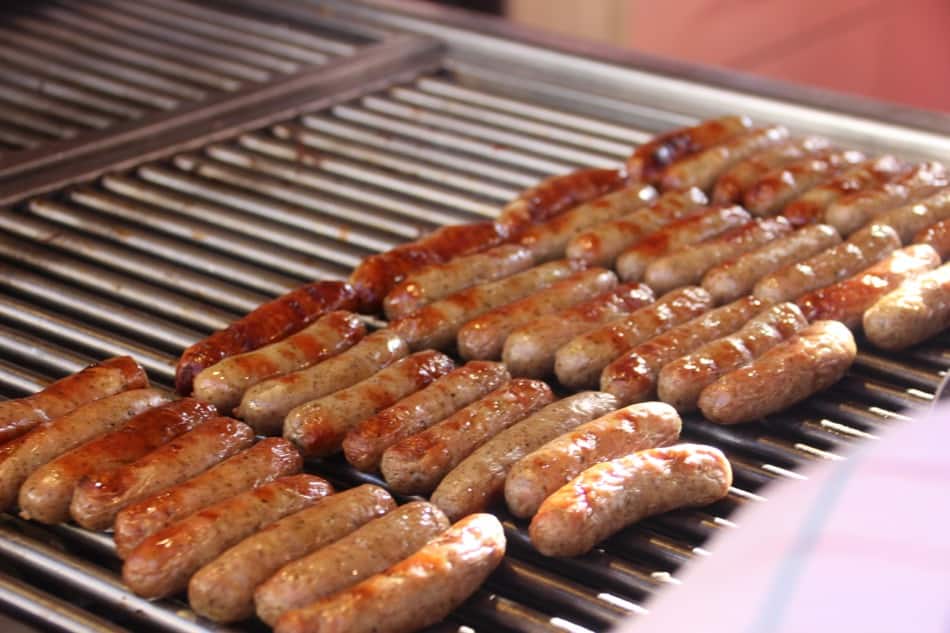 Regensburg Christmas Markets
After exploring the town of Regensburg, the oldest city on the Danube, we managed to find several markets in town, and one that surrounded the 500-year-old Neupfarr Church.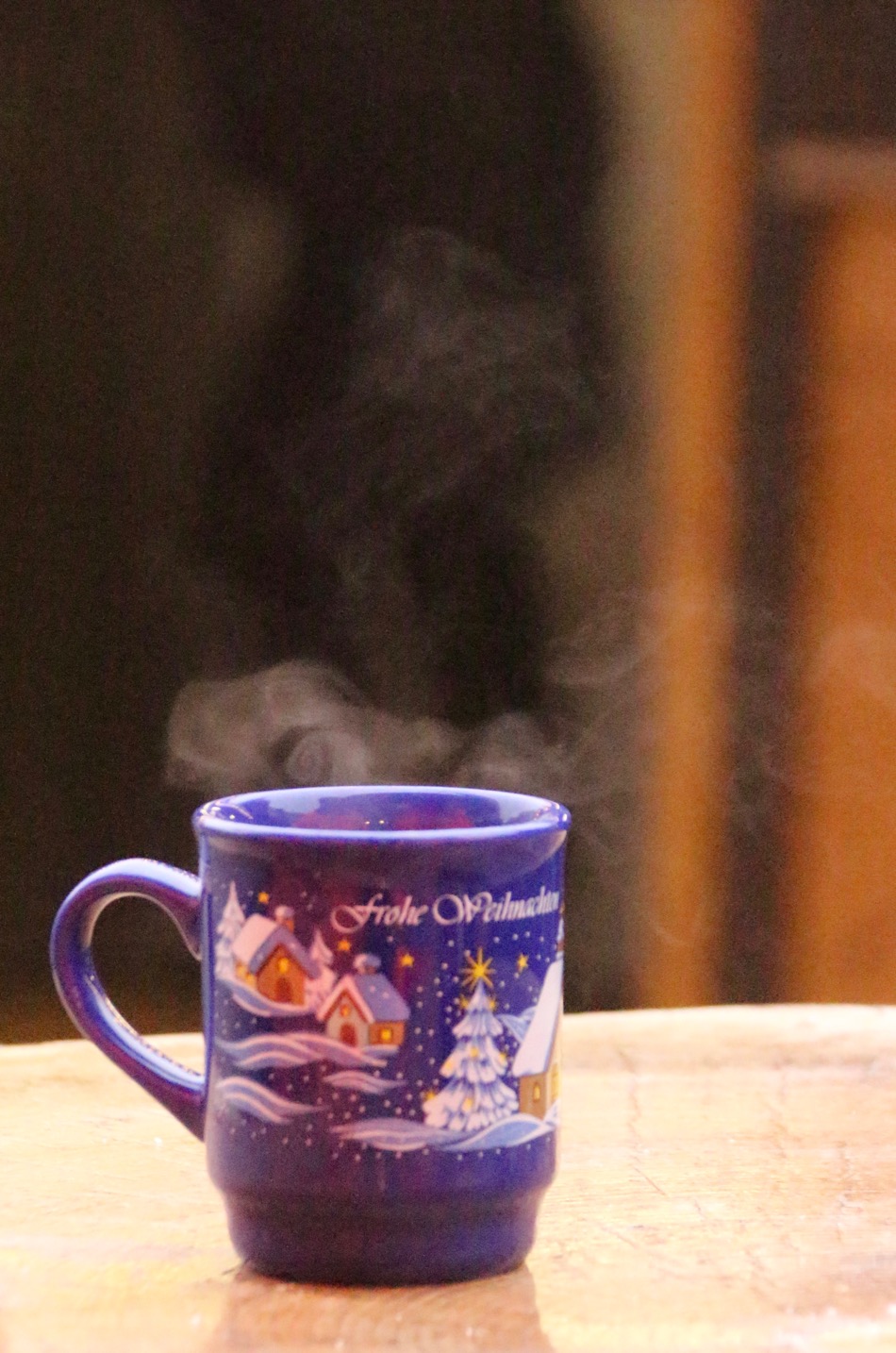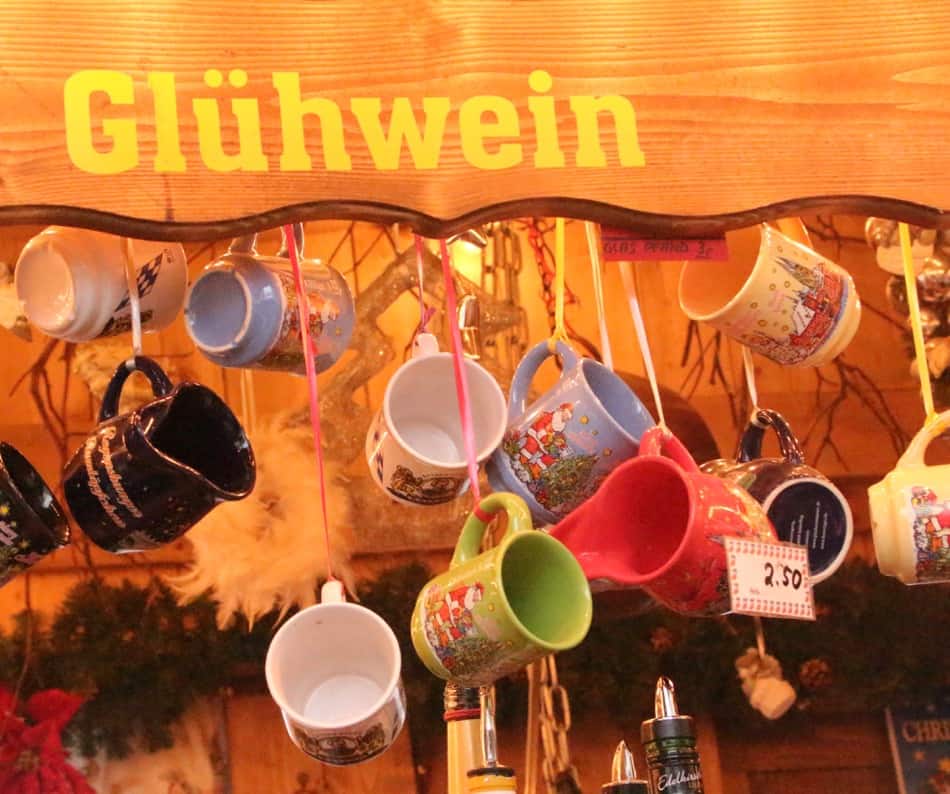 But for me, the highlight was walking along the waterfront, just down from the Viking Longship Njord to the famous stone bridge. This was the perfect spot to admire its medieval engineering feat of 16 arches built in the 1100's! And the place to find the BEST sausages in town: The Regensburg Sausage Kitchen!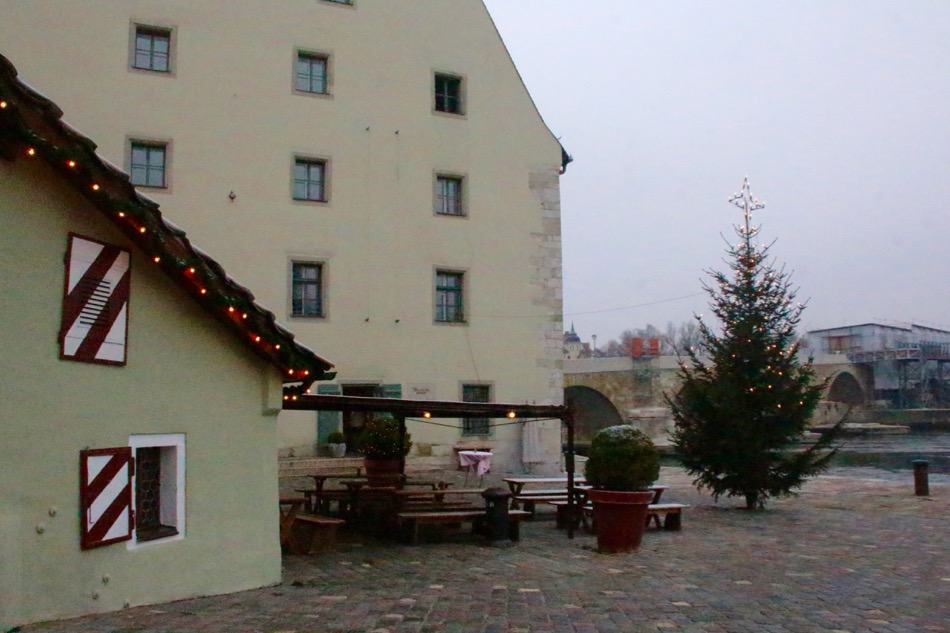 I invited my travel friend for lunch in a restaurant that was originally built as the headquarters for the construction of the bridge in 1146, where it is now a restaurant! They also have an outdoor takeaway counter if you prefer.  But it was cold outside and we wanted to get warm in the restaurant that was elegantly decorated for Christmas with warm candle lights!  Of course, we ordered their famous sausages and sauerkraut and tried their world famous honey mustard!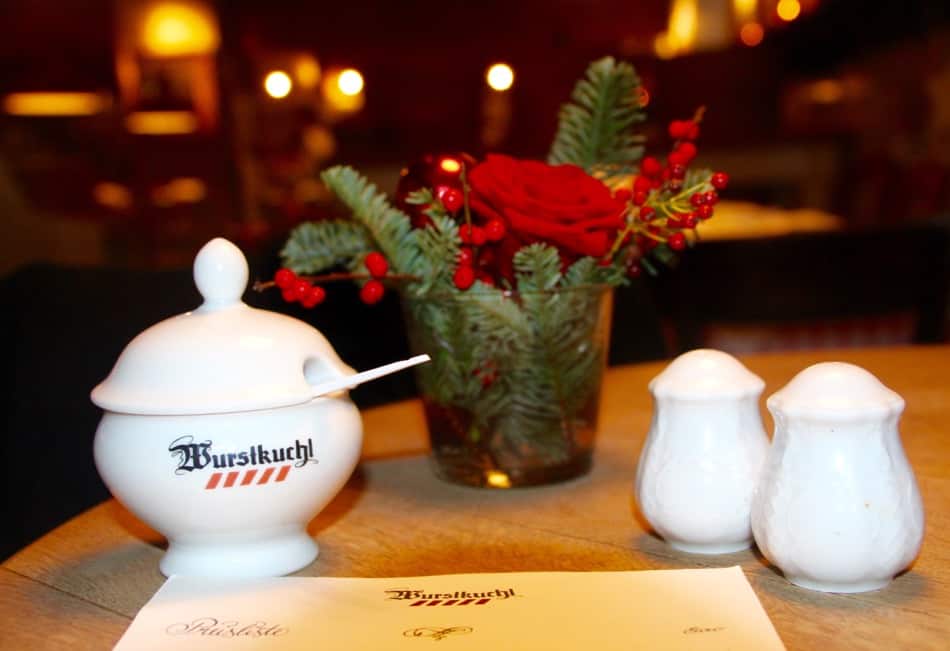 Highlights of a Danube River Christmas Markets Cruise
Salzburg Christmas Markets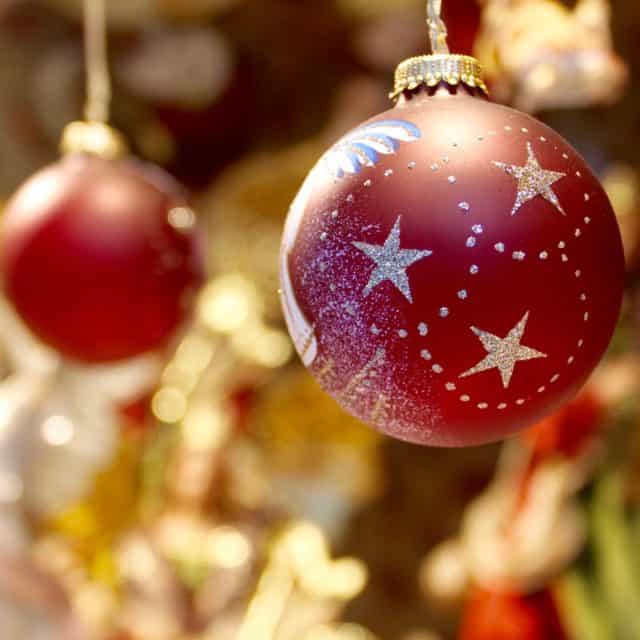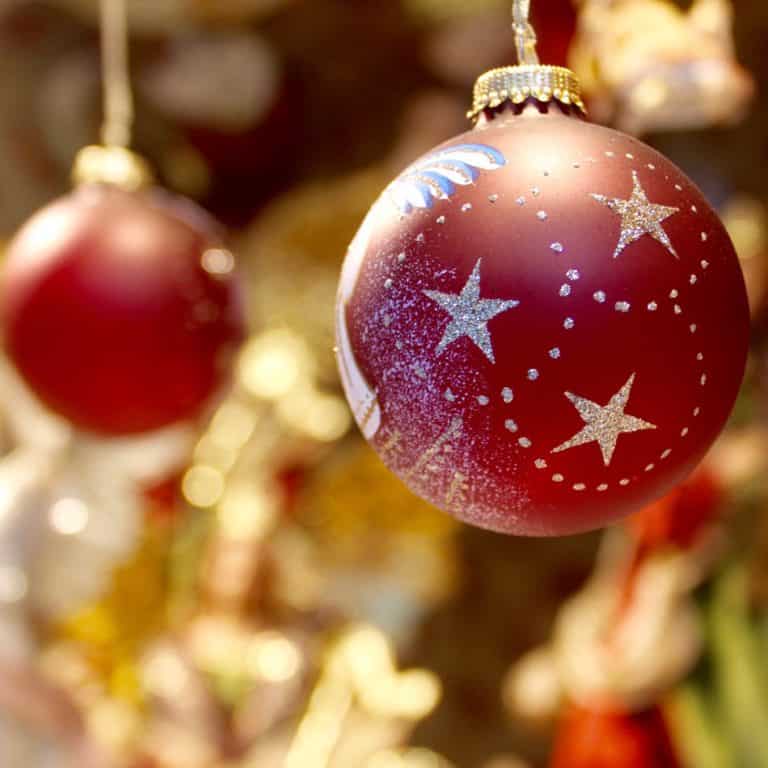 The Viking Longship Njord stops in Passau, so you can go there, but I chose to take an extra excursion to Salzburg instead.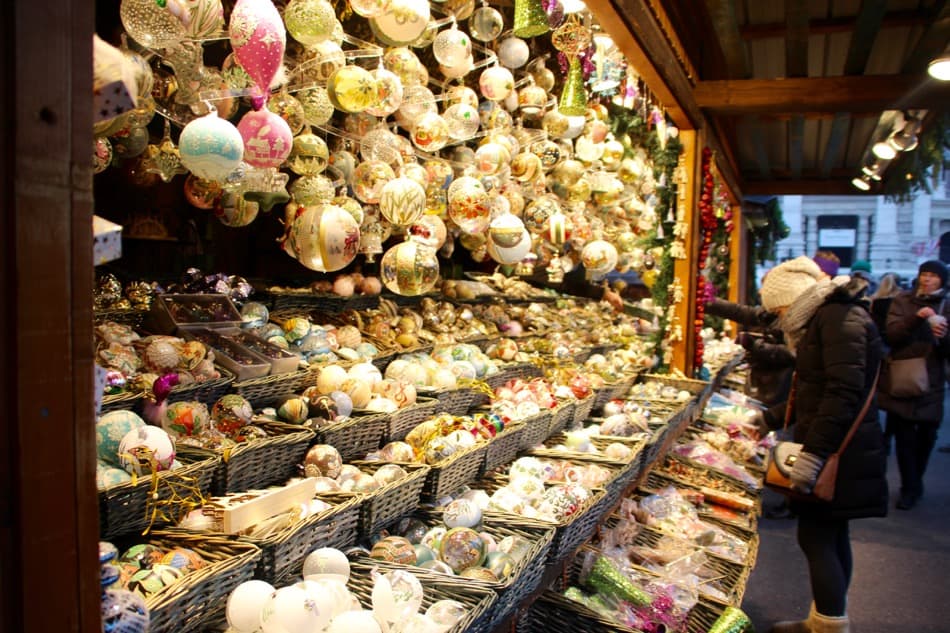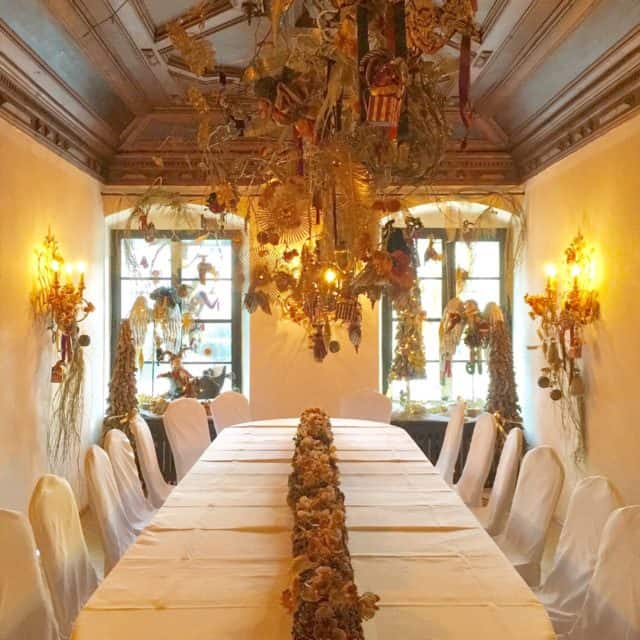 It was one of the highlights of the trip, so don't miss this one! Salzburg is a fairy-tale city high in the Austrian Alps, where Julie Andrews made it famous to Americans for its supreme location and told the world about how "the hills are alive with the Sounds of Music."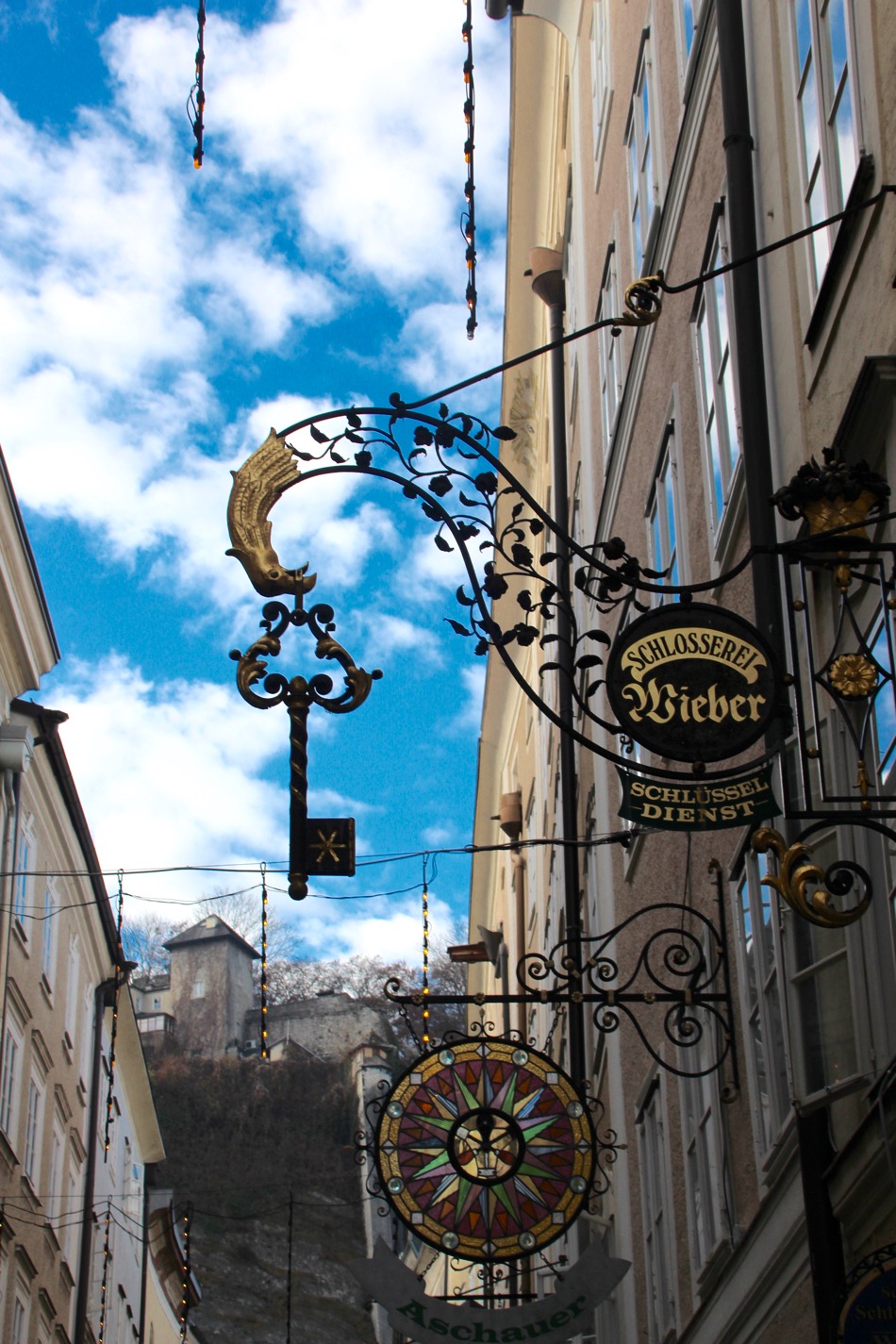 This is Mozart's motherland and Andrews' dream! The Christmas markets allow for open-air strolling with seasonal crafts, tasty food and of course, the hot mulled wine.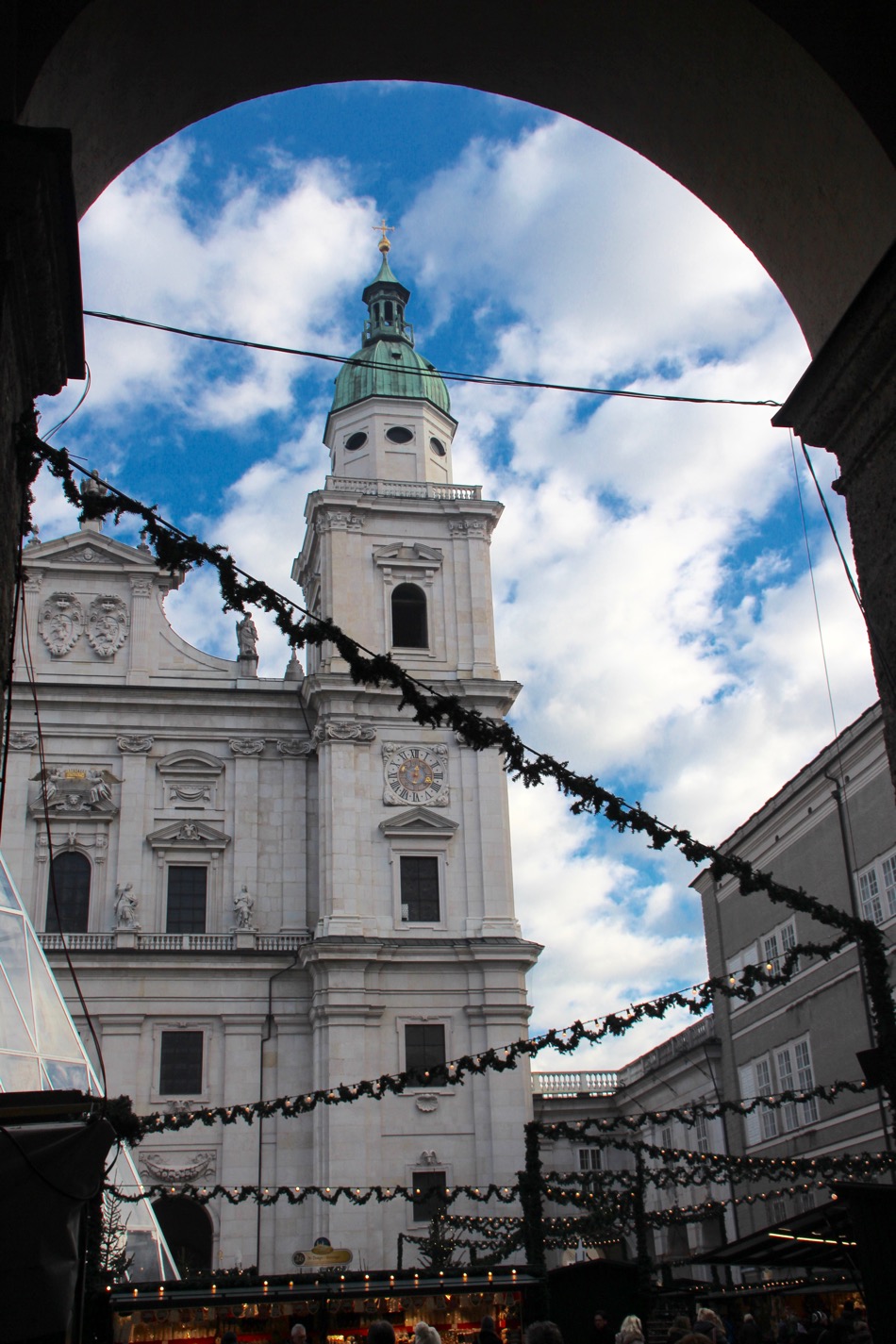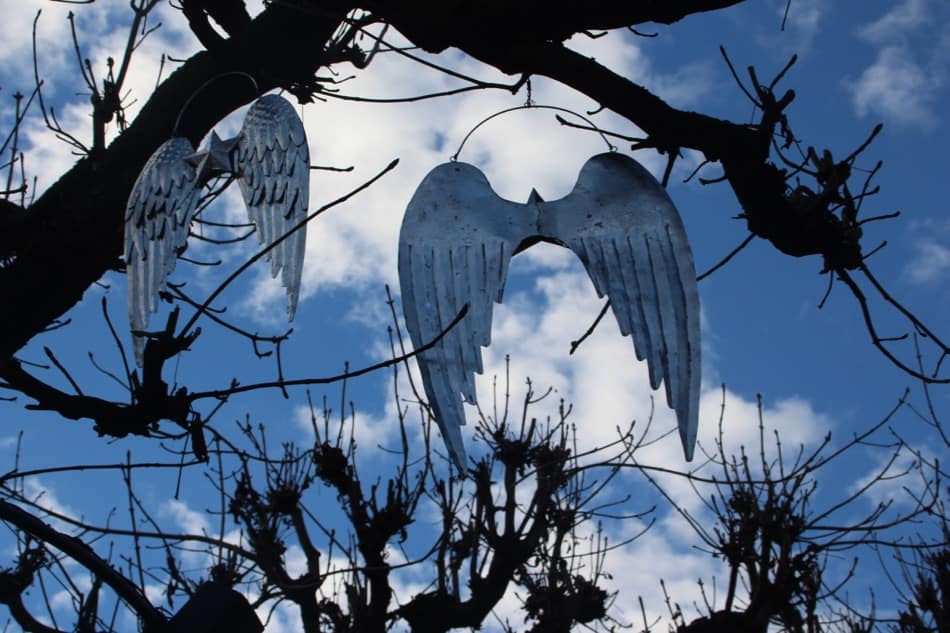 Highlights of a Danube River Christmas Markets Cruise
Vienna Christmas Markets
I have no idea what motivated Albrecht I, Duke of Austria and King of Germany to give the decree for a December market in Vienna in 1294, but I am so glad he did! This market is the present day market that began in the middle ages!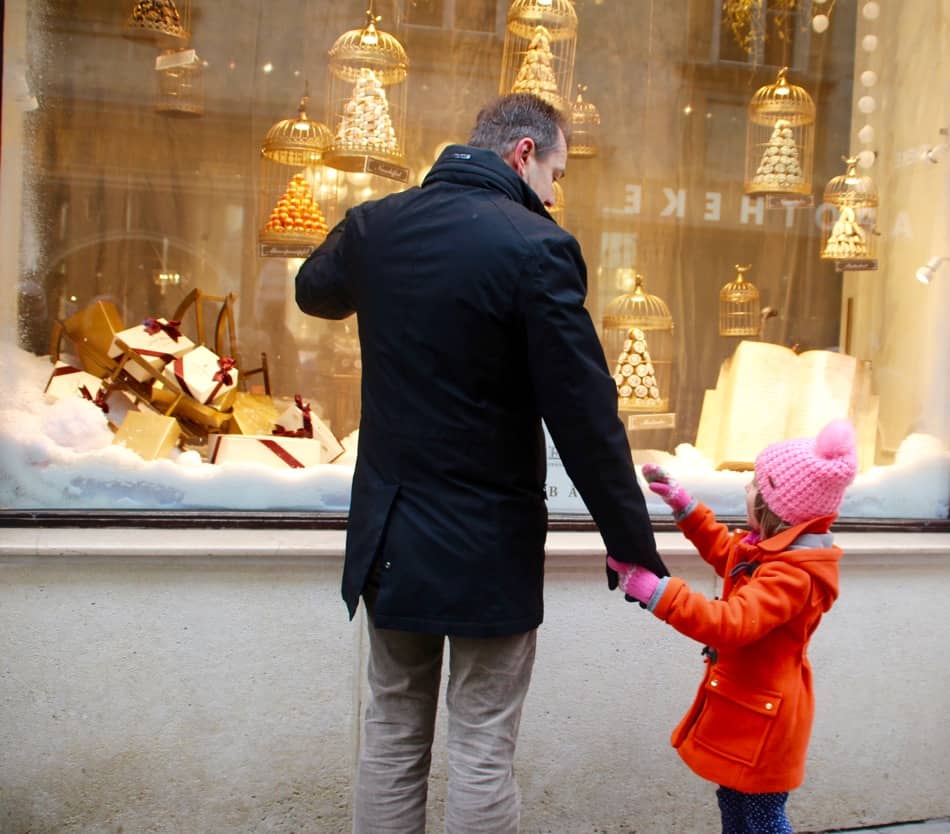 There are multiple markets in the elegant city of Vienna, but this market, the Viennese Christmas Market located in front of City Hall is the highlight of the city and oldest Christmas Market in the world.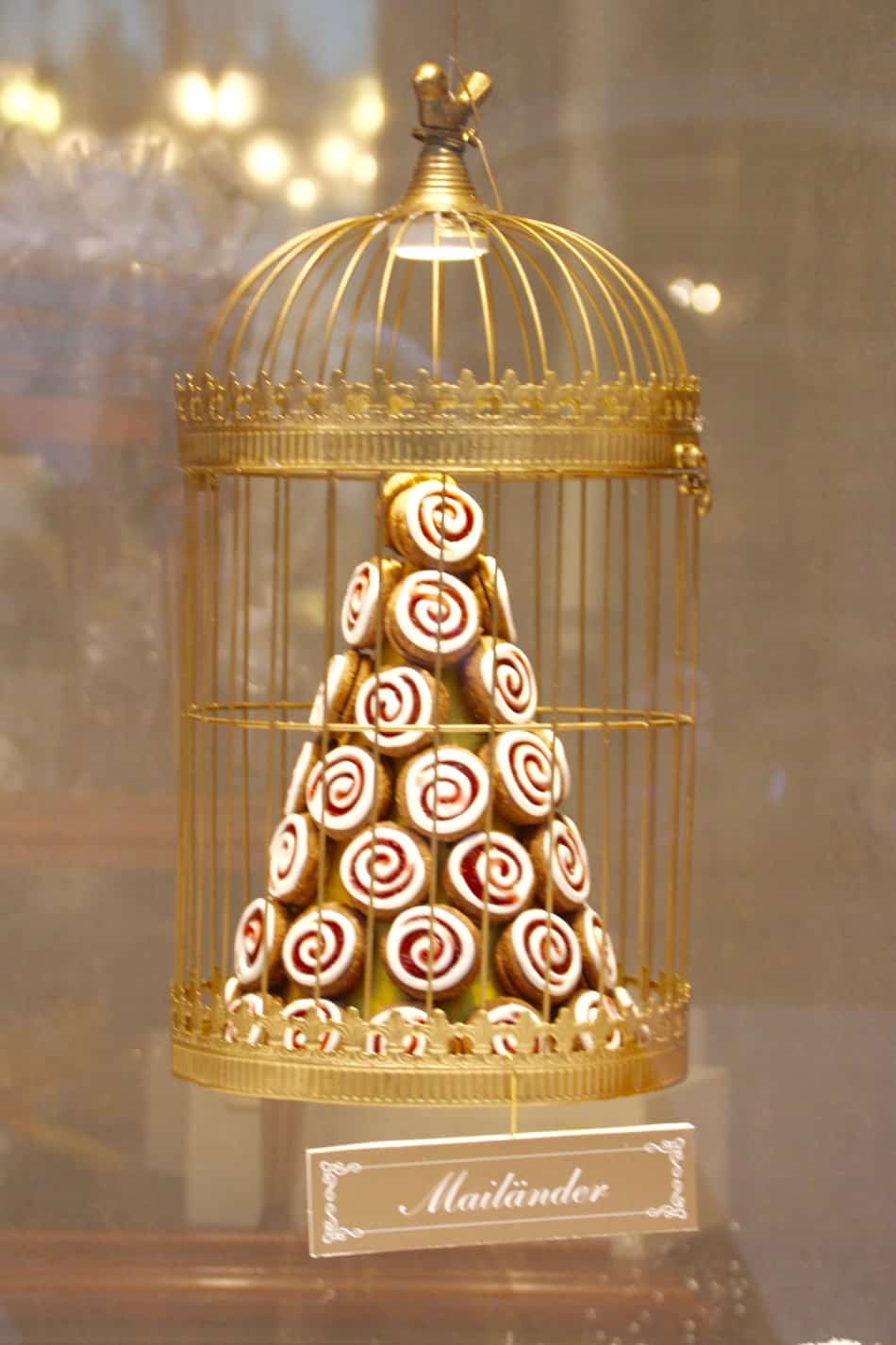 We took the bus from the Viking Longship Njord that dropped us off right on the edge of the entrance. We then made a plan on how to tackle this enormous Christmas market. We took it row by row and tried not to get distracted by all the Christmas ornaments and shiny objects that twirled in our presence. This place is magical and a DO NOT MISS Christmas Market in Vienna!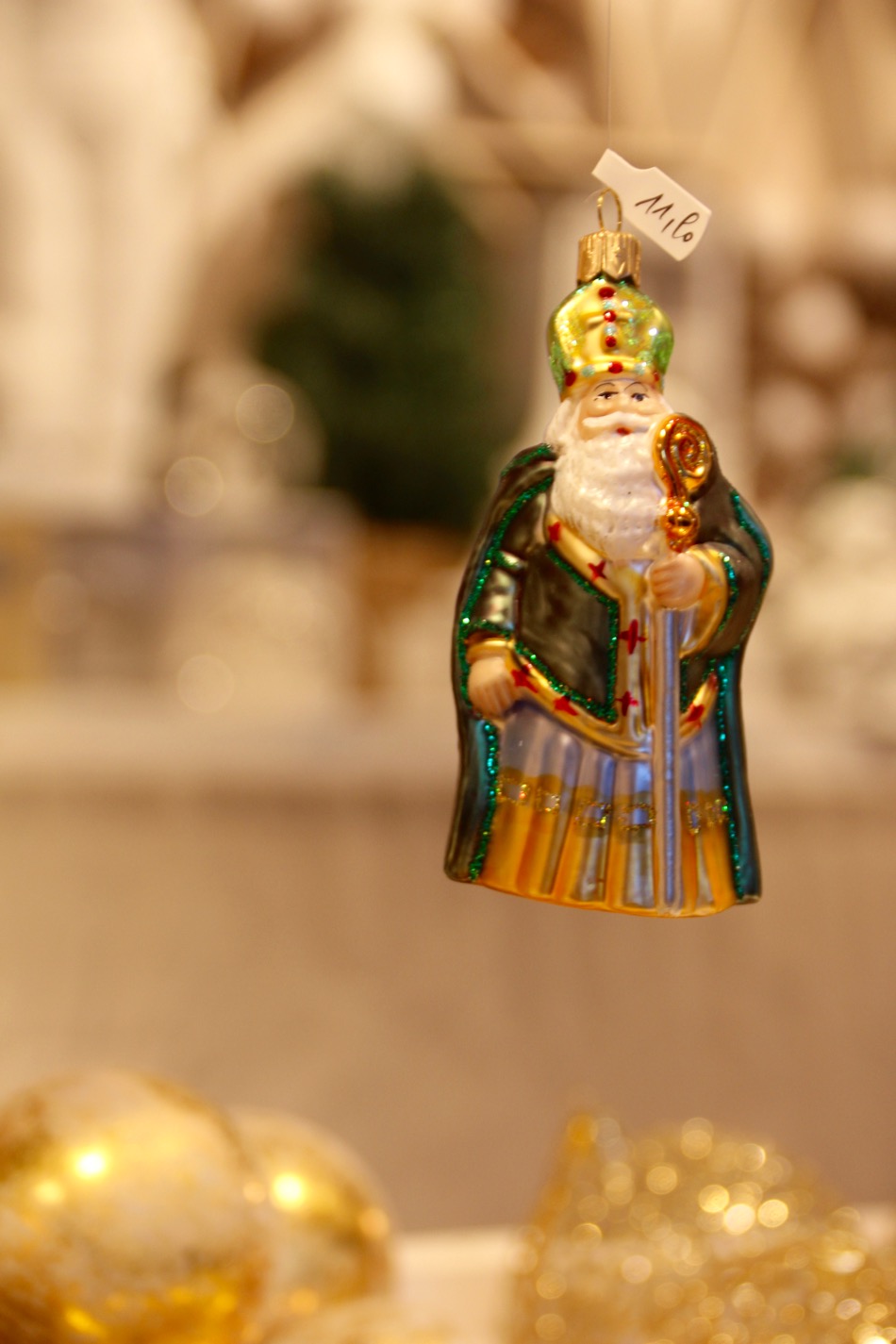 Highlights of a Danube River Christmas Markets Cruise
Budapest Christmas Markets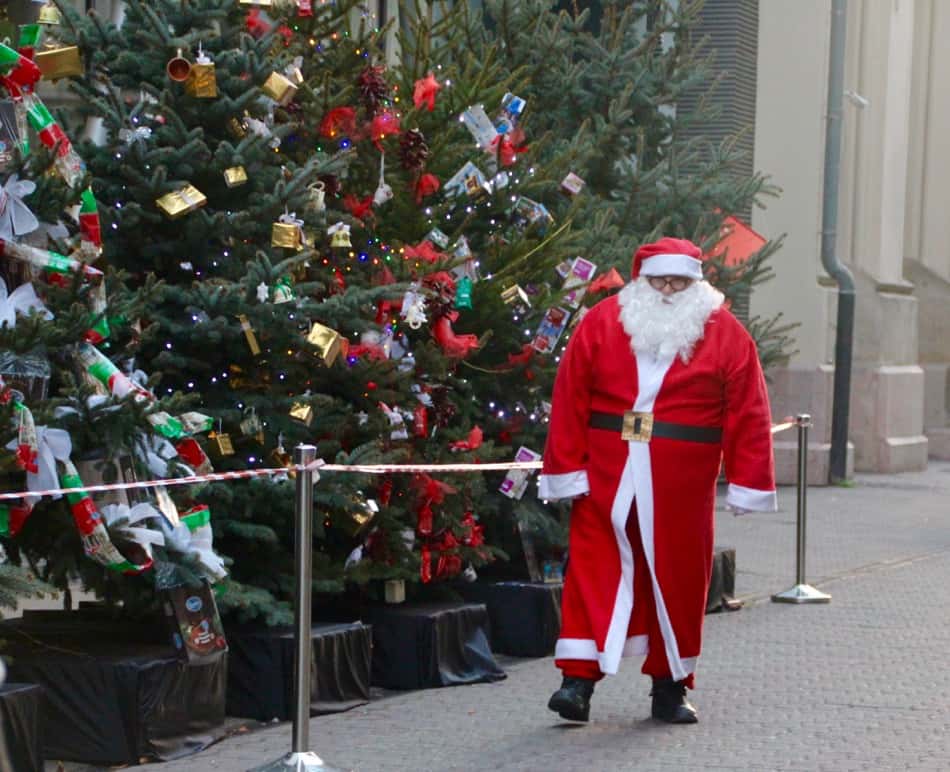 Budapest is such an amazing city, that you will want to do the city tour before going to the market.  We ended up going to the Christmas Market that was within walking distance to where the Viking Longship Njord stopped for port, across from the Buda Castle. The atmosphere was lively and cheerful, however, the products offered was completely different than the other markets we had been to. The stalls also offer traditional sausages and goulash. One fantastic food we did try was the traditional chimney bread.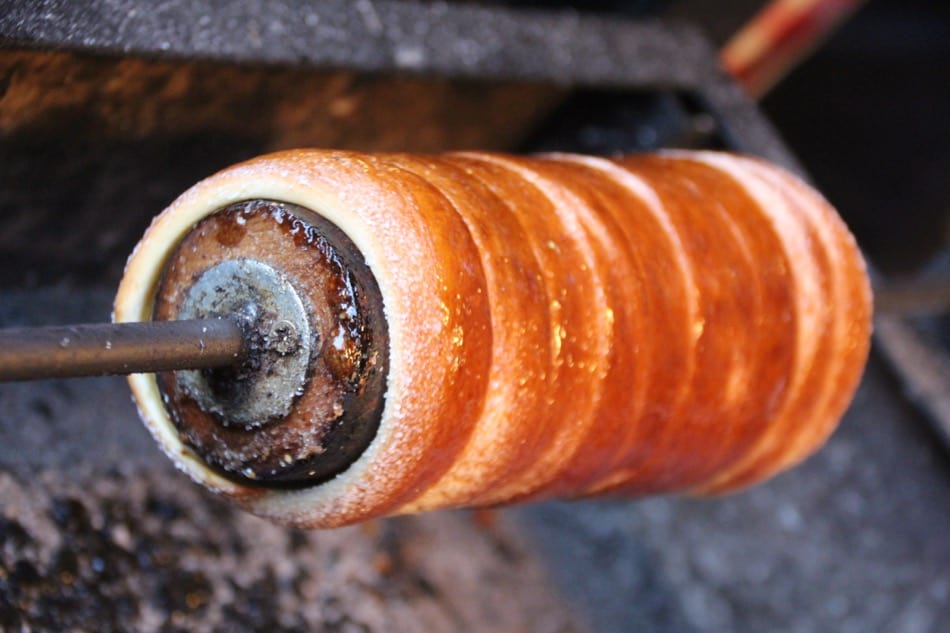 It is a dough that they wrap around a hot steel rod and cook it over hot coals as they slowly turn it.  Once you choose it, they pull it out of the fire, roll it in either cinnamon or chocolate sprinkles and then wrap it up for you to eat. They are originally from Transylvania and known as the kürtöskalács – Hungarian yeast cakes.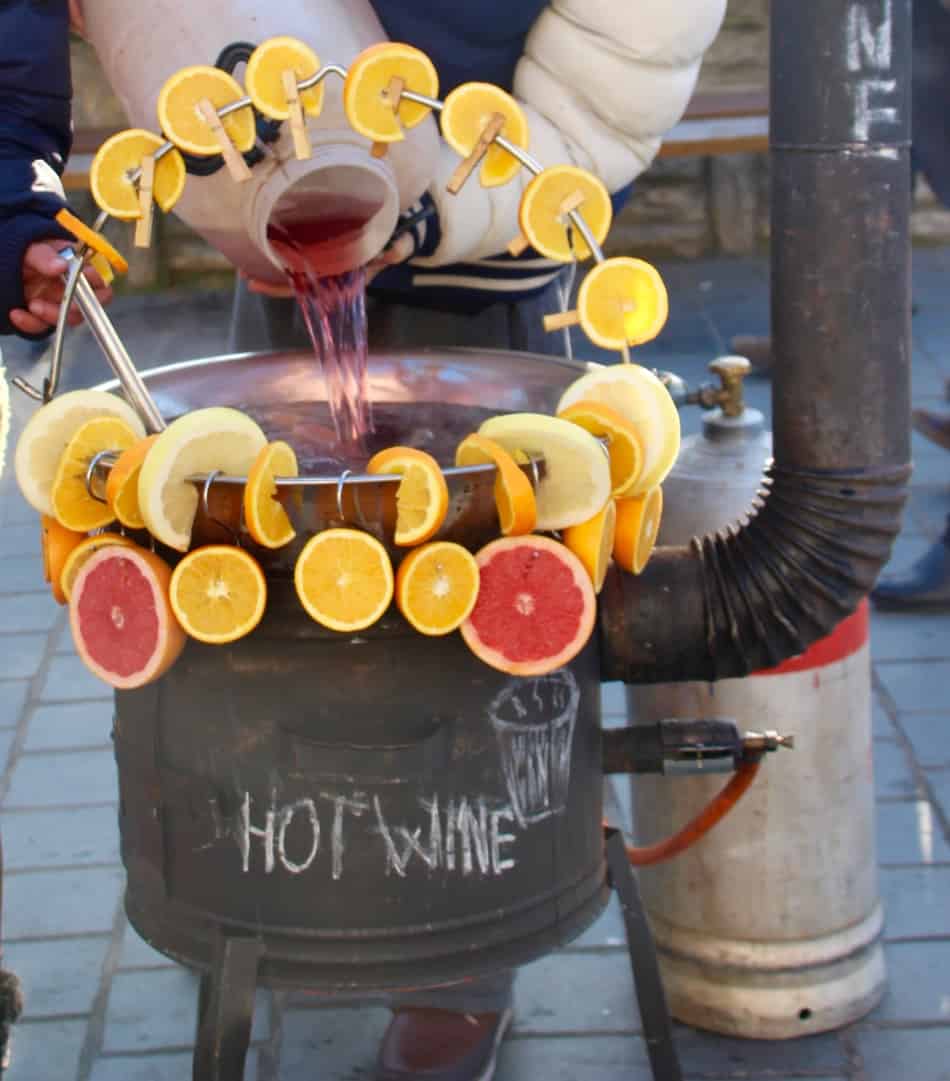 There you have it, the highlights of a Danube Viking River Cruise!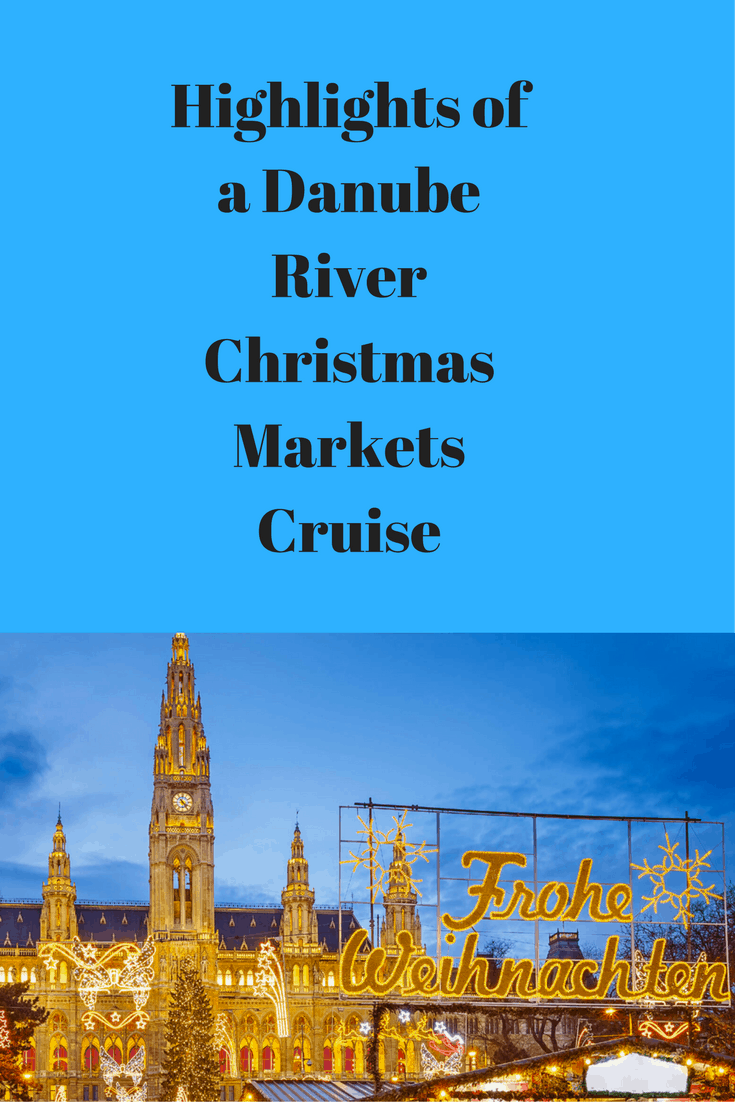 Disclosure: My time on board the Viking River Cruise was courtesy of them. My amazing time spent at the Christmas Markets was all my own.