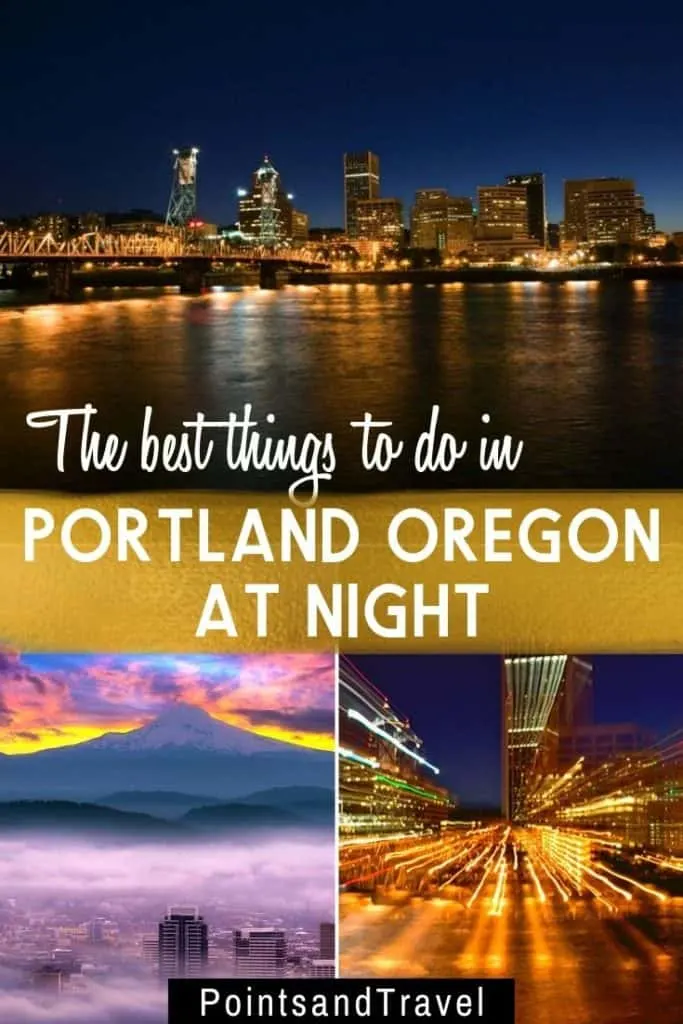 As a travel lover, there is no better feeling than exploring a new city. Oftentimes, we get so caught up in sightseeing during the day, that our night activities revolve around eating and then either going out for a nightcap or just going to bed. However, that should change when you visit Portland, Oregon, as there are plenty of things to do in Portland Oregon at night.
---
What's in this post:
hide
Things to do in Portland at Night
---

Named after the hometown of Francis W. Pettygrove (of Portland, Maine), Portland, Oregon is the second-most populous city in the Pacific Northwest. Portland, Oregon is home to families, couples, singles, and retirees who enjoy the Pacific Northwest weather and "vibe". Plus, there are plenty of options to choose from when you are looking for unique things to do in Portland at night (or even in the daytime as well.) And many of them are quite amusing!
Portland Oregon's Sun Settles Down
As the sun settles down along the horizon, many people are in search of entertaining things to do in Portland at night. For instance, playing a round of mini-golf in the dark with family and friends is a super fun thing to do! (Don't believe me? You should try it!) Or how about checking out the world's largest bookstore of new and used books at 10 pm? Powells' City of Books is a book lover's paradise.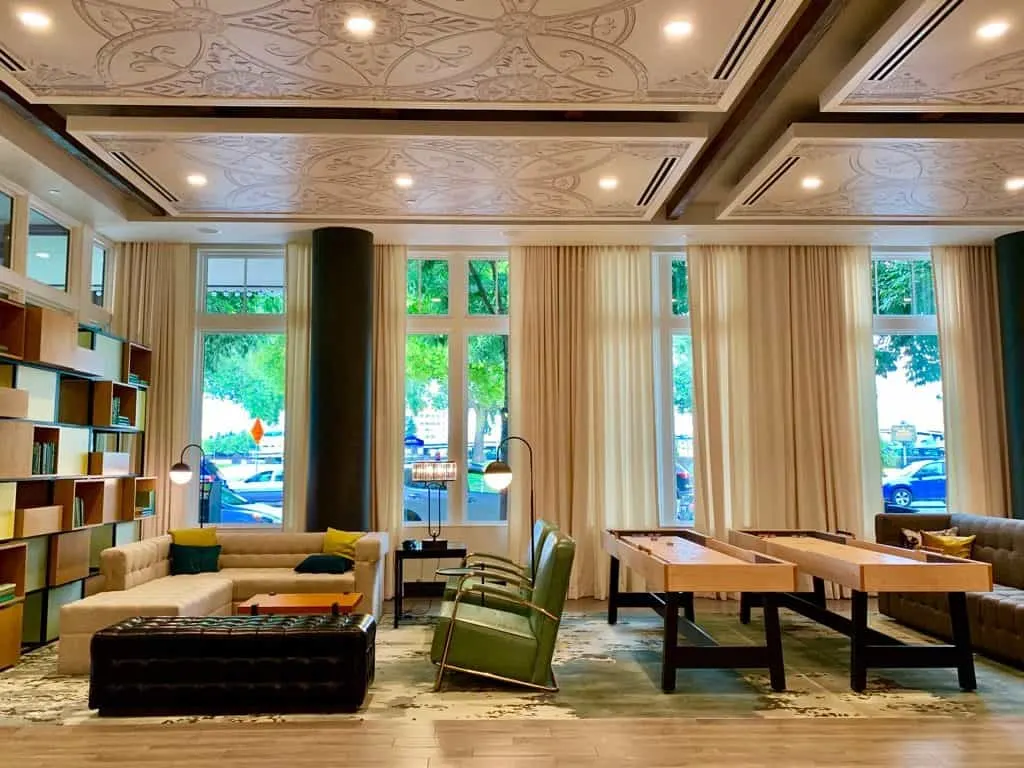 Where to Stay in Portland
But before all that, let me tell you about an awesome place to stay in Portland the next time you visit. I stayed in a perfect location in Portland, which was on SW Naito Parkway at the brand spanking new (June 2019 opening) WorldMark by Wyndham. Wyndham is absolutely debunking any timeshare myth you may have!
As you probably already know, timeshares today do NOT mean that you have to visit the same beach resort over and over again at the same location. That was how the old timeshare worked, but that was 20 years ago, today, things are different. Now it is based on a flexible point system that allows you into all the 4300 resorts in 110 countries that are a part of their network. That way, like me, you can travel the world!
WorldMark by Wyndham – The Perfect Location
And I absolutely loved the Portland location! It was literally right down the street from the Portland Saturday Market. This market is the largest continuously operating open-air arts and crafts market in the country! And just a few steps from the famous White Stag sign (which is synonymous with the city of Portland) – the lighted neon sign located on top of the White Stag Building that faces the Burnside Bridge! It is right near Skidmore Fountain as well!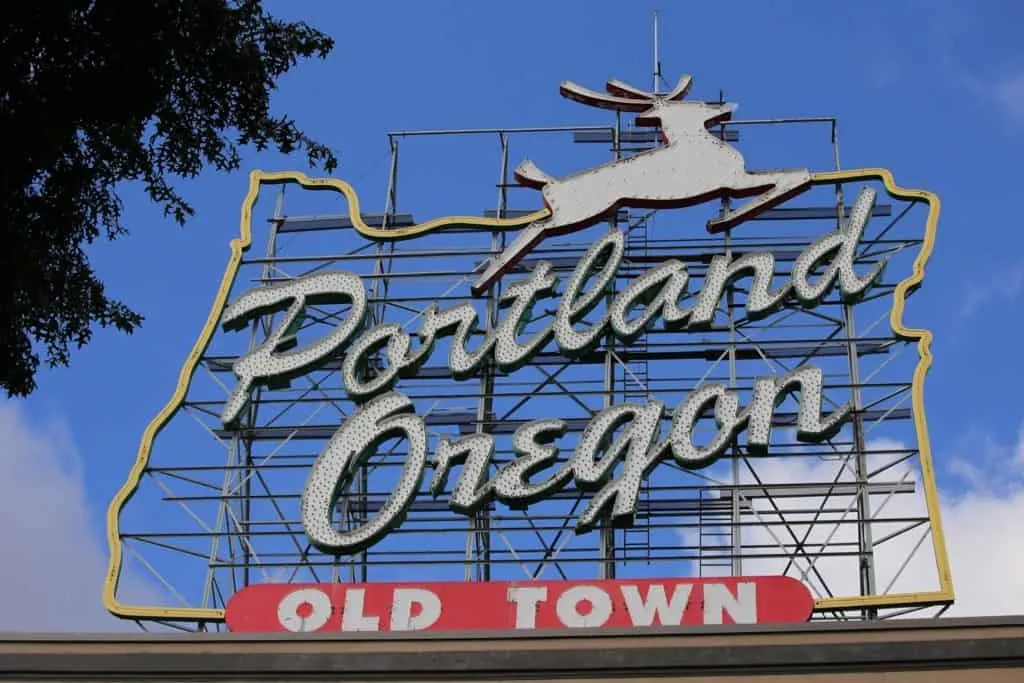 Portland Oregon has Many Photographic Opportunities
There are also so many photographic opportunities in the area, plus there are so many fantastic places to eat such as the Pine Street Market, where they have a huge selection of yummy food, including a few of my favorites: Kim Jong Smokehouse and Salt & Straw Ice Cream! And I ate at a lovely South American restaurant known as Lechon (great food plus amazing cocktails!) in an urban setting. Additionally, Voodoo Donuts is right around the corner from here! So the location is truly perfect!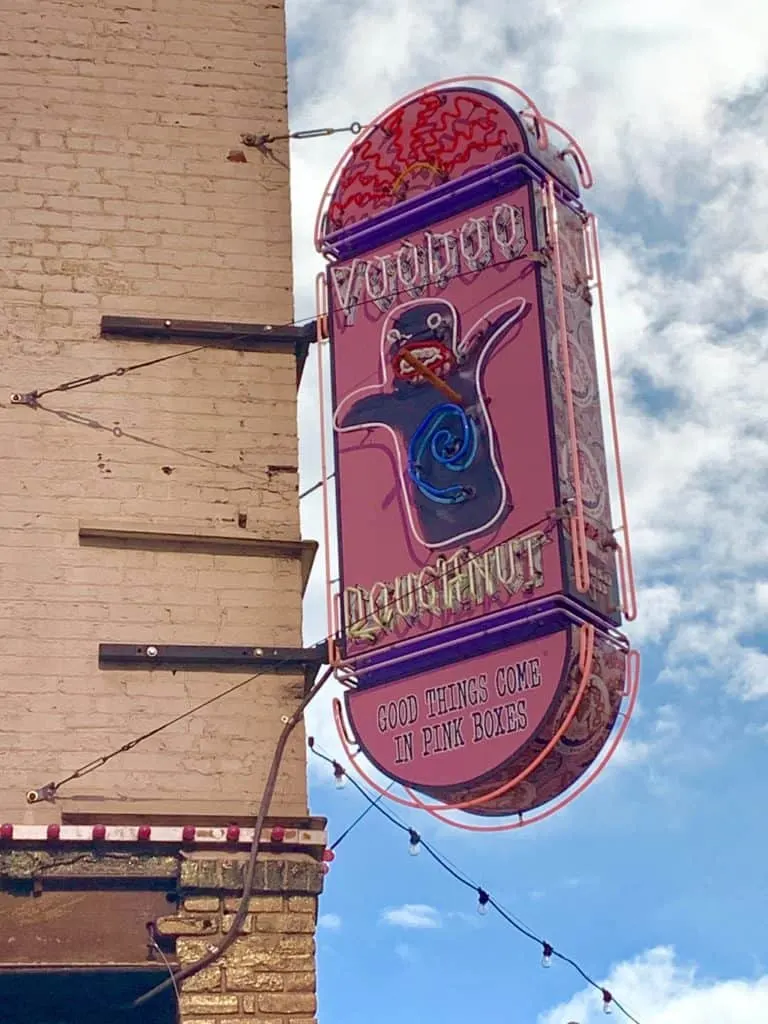 WorldMark by Wyndham – The Perfect Stay
Set in Old Town Historic District, this resort's historical location is reflected throughout the design of the hotel. And with its freshly painted walls, Wyndham gives you everything you need in a resort-style setting to stay and to enjoy your next Portland trip.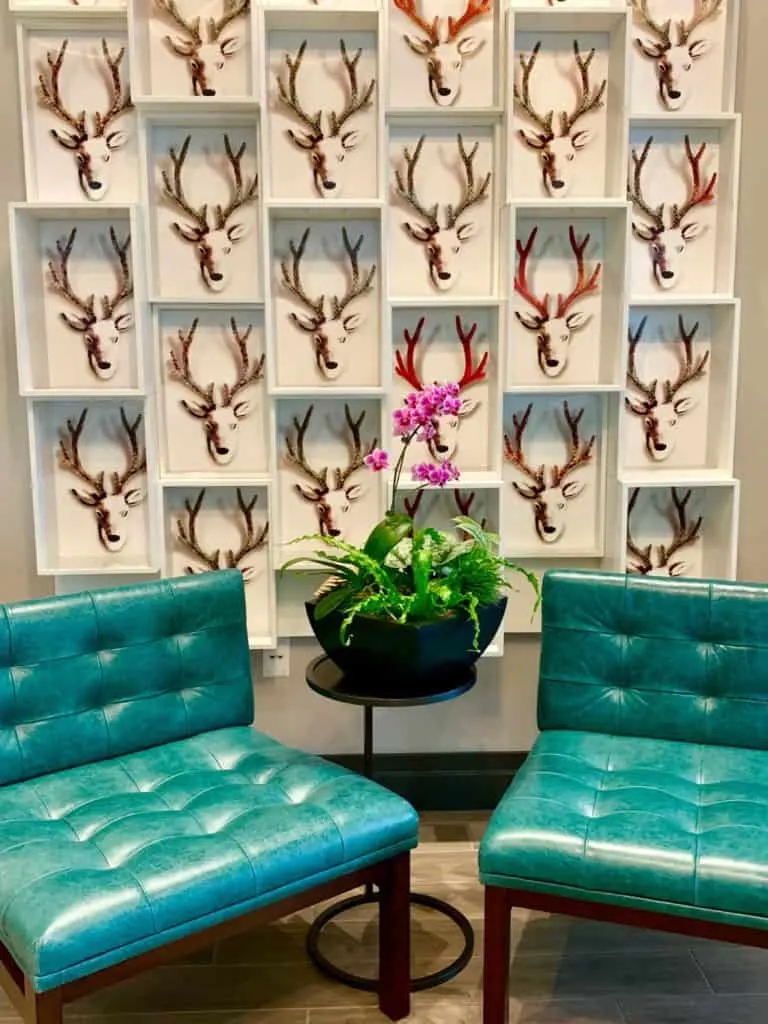 With 75 condo-style apartments, you will have all the amenities of home right in your studio, one-bedroom, or two-bedroom suite! Things like fitness centers, laundry facilities, 24-hour concierge and reception desk help, they are all right at your fingertips!
With brick façades, exposed shelving, and the building's cornices, the lobby and suites fit in perfectly with the rich history of this neighborhood in Portland. I cannot say enough about how much I loved the aesthetic look and my stay at World Mark by Wyndham, which is right across from the Willamette River.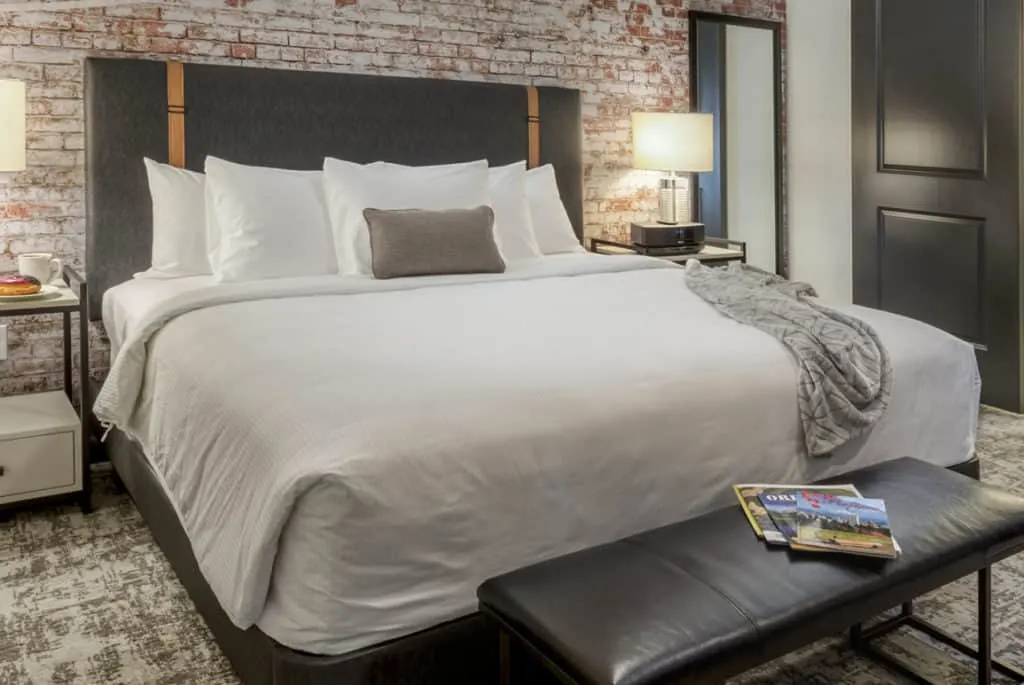 Things to do in Portland, Oregon at Night
To help simplify your Portland night activities list, I have a come up with a list of exciting things to do in Portland, which includes the activity's hours and what makes the activity fun. There is a good mixture of things to do in Portland with kids, for couples, and really anyone who just wants to have fun. So, without further ado…let's dive in with my night time Portland list.
#1 Glowing Greens
What it is: Mini-golf Blacklight Adventure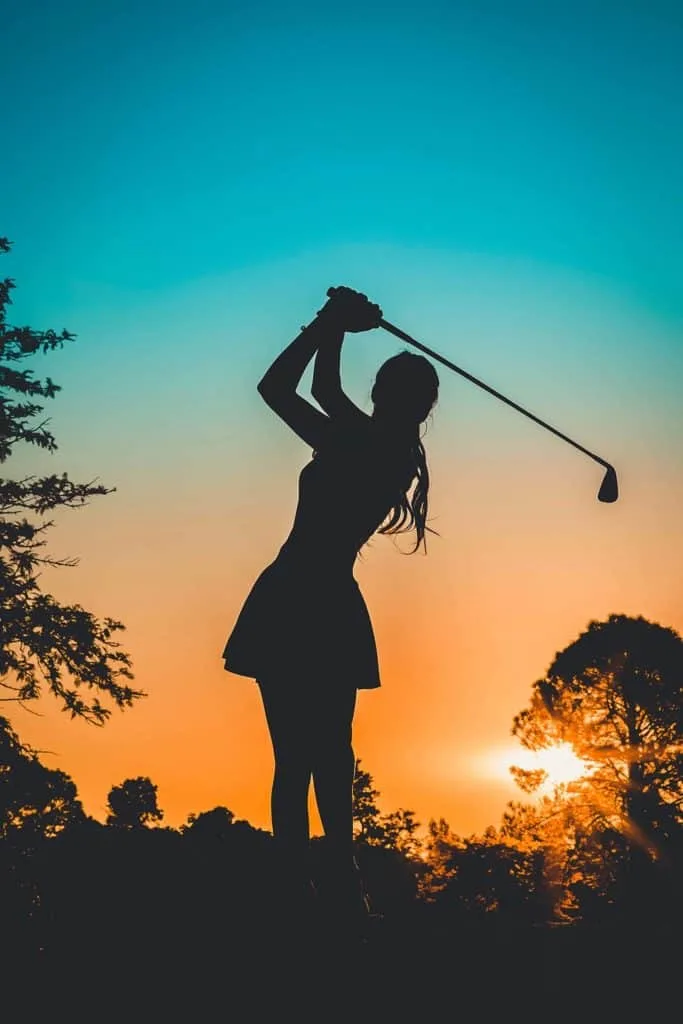 What makes it fun: The golf course has 13-holes and is fitted for a 3-D adventure. This nighttime activity is fun for everyone, especially kids. A huge plus is that with a valid ID, you can get a free round of mini-golf on your birthday!
Hours: Sunday-Thursday: 12 pm-9m (Last round is at 9 pm)
Friday- Saturday: 12pm-11pm (Last round is at 11pm)
---
#2 Soaking Pool at McMenamins Kennedy School
What it is: It is a chlorinated saltwater pool
What makes it fun: Who wouldn't love to go swimming indoors at night in a relaxing atmosphere. This pool is eco-friendly, has health benefits and is soothing to the skin and body. It is a fun activity to engage in, especially during a cold winter night.
Hours: Open to the general public (18 years and older) from 10 am- 8 pm. Minors with a guardian or parent are welcome between 11 am-6 pm. Closed on the first and third Tuesday of every month.
---
#3 Powell's City of Books
What it is: Powell's Bookstore is the biggest independent bookstore in the world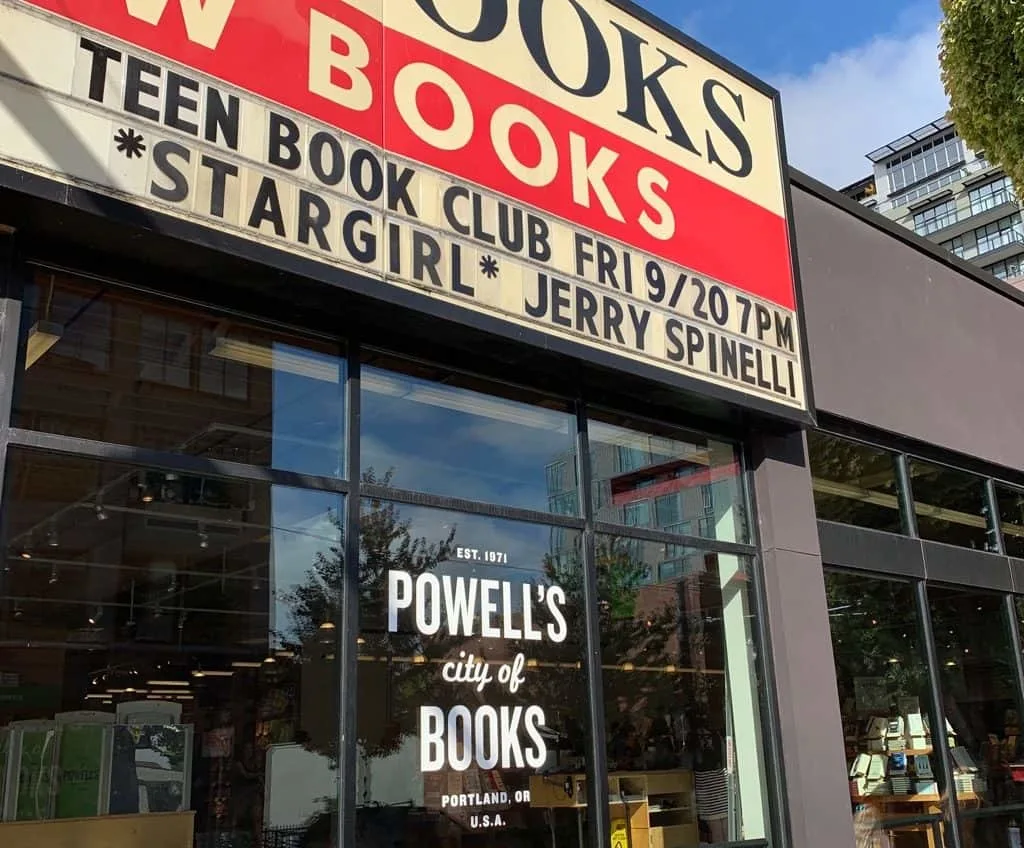 What makes it fun: This bookstore is a great place for kids, families, and literary lovers. It has a collection of millions of movies, CDs and books. There is also an independent publishing center, where you can write, create, and publish your own book right here on the property!
Hours: Open every day: 9 am – 11 pm daily
---
#4 McMenamins Bagdad Theater and Pub
What it is: This is a brewpub movie theater
What makes it fun: Forget about watching a movie in a regular theater, the best way to see a film is with a glass of freshly brewed beer and popcorn in a balcony seat. There is a happy hour, kids' menu, and fresh food at this awesome brewpub theater.
Hours: Sunday-Thursday: 11am- 12am, Friday- Saturday: 11am-1am
---
#5 Hoyt Arboretum
What it is: It is a botanical garden devoted to trees and shrubs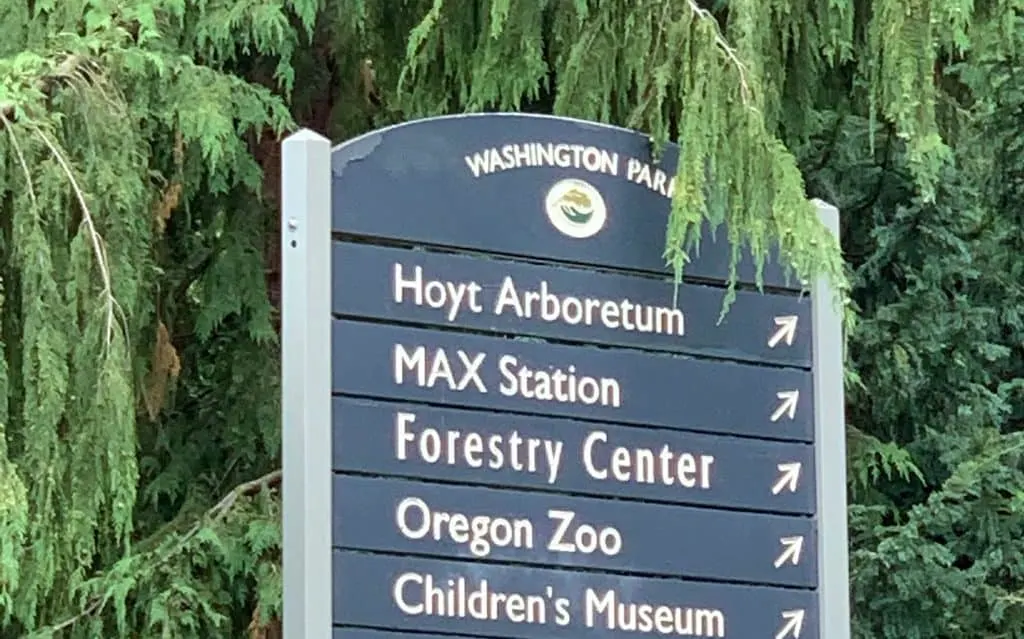 What makes it fun: This free activity is perfect for a nighttime adventure. From preschool walks to family bird walks, guided tours, and workshops, this arboretum has it all. A romantic stroll through this botanical oasis makes for a perfect night.
Hours: Open 365 days a year, 5 am-10 pm
---
#6 Rose City Rollers
What it is: It is a roller derby show
What makes it fun: Watching sports is always fun, but how many people can actually say they watched a roller derby game? You can kick back in your seat while witnessing an intense game of players on roller skates on a night out.
Hours: Hours vary depending on when a game is posted
---
And if you are looking for more things to do, check out these fun things to do.
---
Things to do in Portland at Night – Food
#7 The People's Pig
What it is: It is a BBQ restaurant
What makes it fun: This All-American BBQ restaurant serves lunch and dinner meals, including succulent brisket, smoked fried chicken, ribs, and more. The smell of wood smoke adds to the pleasure of dining at this BBQ oasis.
Hours: Sunday-Thursday 11 am-10 pm, Fri-Sat 11 am-11 pm
---
#8 Cartopia Food Cart Pod
What it is: It is a food cart stand on Hawthorne Boulevard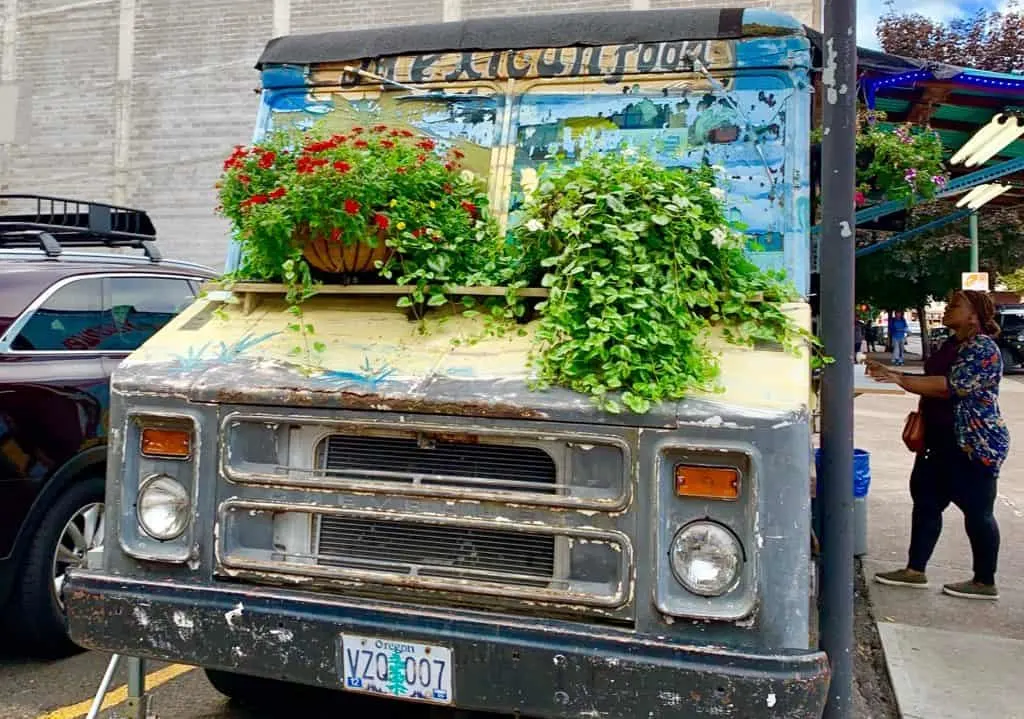 What makes it fun: After an exciting night out on the town, you will probably be craving a delicious snack. This food cart is open late at night and will cure any food cravings you have!
Hours: Open late at night, staying open until midnight on Tuesday-Thursday
and until 3 a.m. Friday and Saturday nights.
---
#9 Game Knight Lounge
What it is: This a cafe that serves food, drinks, and plenty of board games to play
What makes it fun: If you thought a family game night was boring, well this is nothing like that. You can play with friends you bring or strangers you don't even know. This cafe offers over 800 games such as Apples to Apples Kids, Risk, Jenga, Monopoly, and even Candyland.
Hours: Open until midnight Thursday – Saturday, and 11 p.m. on weeknights, No minors after 8 pm.
---
#10 Voodoo Donuts
What it is: It is a crazy donut shop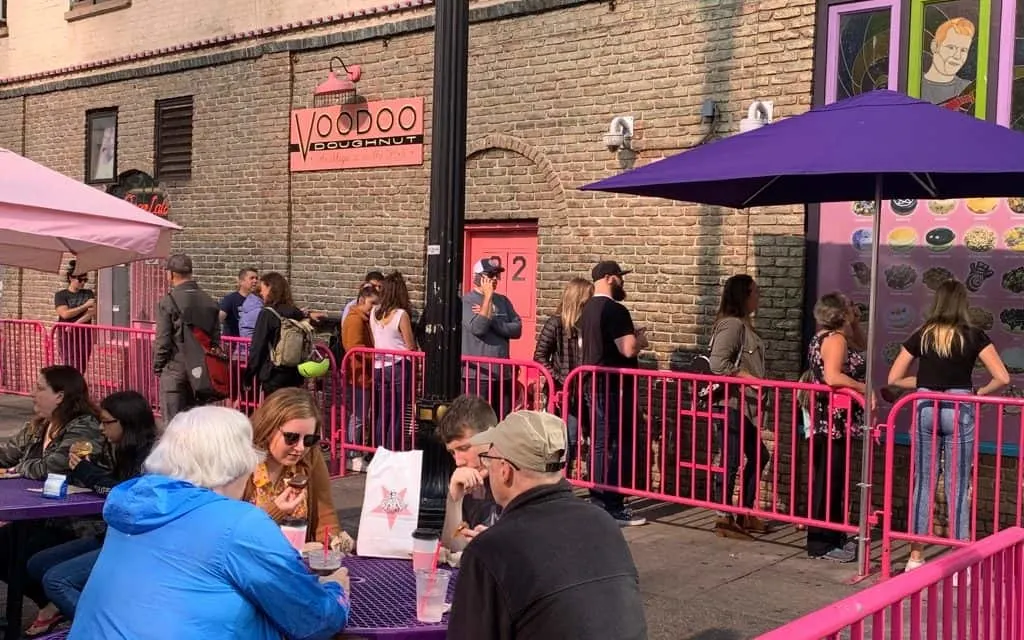 What makes it fun: Cat Daddy and Tres Shannon are the original owners and founders of this donut shop. These donuts are famously known all over the world, even Brad Pitt has tasted the delicacies.
You can try an Old Dirty Bastard, a Voodoo Bubble, a Marshall Mathers, the Loop, Old Captain My Captain, the Memphis Mafia, or a Bacon Maple Bar, plus a whole lot more!
Hours: Open 24/7, Closed- Thanksgiving, Christmas and New Years
---
Things to do in Portland at Night – Ice Cream
#11 Salt & Straw
What it is: It is an ice cream shop
What makes it fun: The unique flavors and taste that comes from the ice cream in this shop will make your taste buds explode. With flavors from 'I oat you one', 'Nutella Strawberry Banana' and 'Chocolate Gooey Brownie, you can't go wrong during a night out. Plus it is soft serve and can be dipped into lots of things along with many toppings.
Hours: Mon-Sun 10am-10pm
---
#12 Ruby Jewel Ice Cream
What it is: It is an ice cream shop
What makes it fun: The ice cream from this shop is hand-made every day. The products and ingredients used to make the ice cream come from local farms and food artisans. Ice cream sandwiches are Ruby Jewel's specialty, so don't forget to try one.
Hours: 12 pm-11pm
---
Things to do in Portland at Night –Breweries
#13 Ecliptic Brewing
What it is: It is a brewery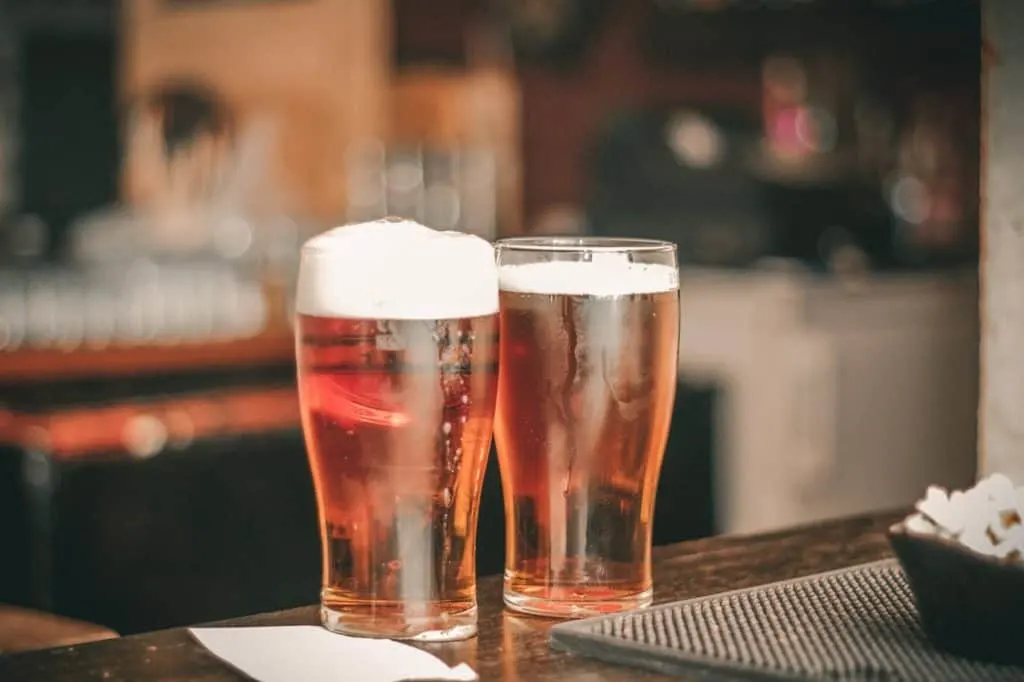 What makes it fun: This brewery/pub always has fresh food and special hand-crafted beer. They change up their menus every six weeks to accommodate the seasons and local ingredients. Their specialty beers include Carina Peach Sour Ale and Quasar Pale Ale.
Hours: Sun-Thu 11am-10pm, Fri-Sat 11am-11pm
---
#14 Stormbreaker Brewing
What it is: It is a brewery
What makes it fun: This unique brewery handcrafts their beer to perfection. They have competed in many beer competitions. Different flavors and ingredients enhance each beer to a specific taste. For example, Opacus Oatmeal Stout comes in toffee, dark chocolate, and coffee! Yum Yum!
Hours: Sun-Thu 11am-10pm, Fri-Sat 11am-11pm
---
#15 Bailey's Tap Room
What it is: It is a brewery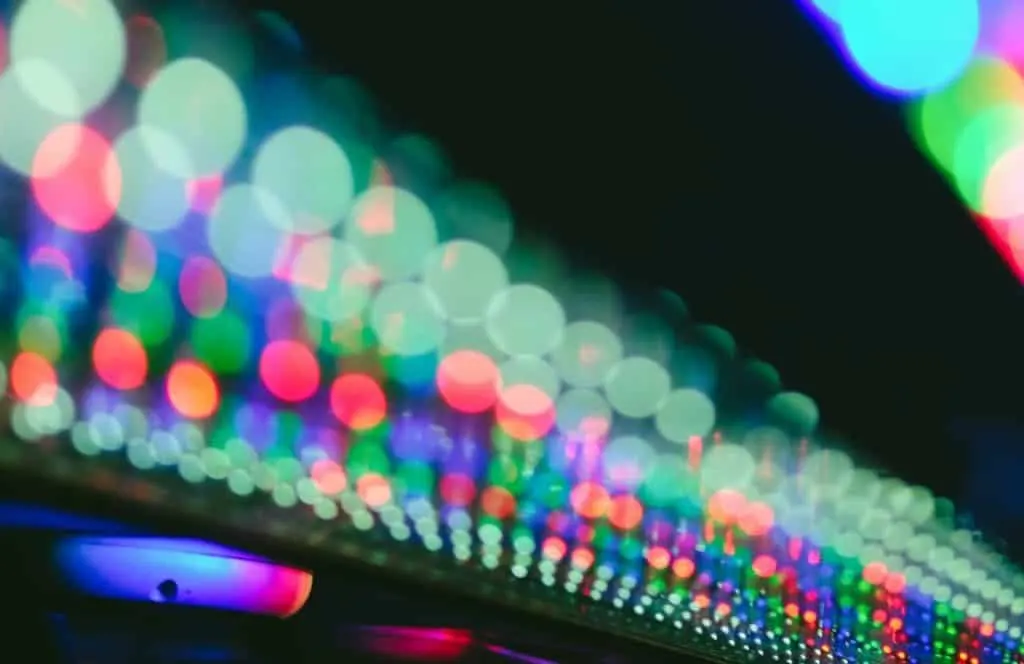 What makes it fun: Whether you enjoy a draft or bottle, Bailey's Taproom has you covered. This amazing brewery creates ales, lagers, and ciders to perfection. Farmhouse Ales, Belgian Blonde Ales, and Barrel-Aged are just some of the specialties.
Hours: Mon-Sun 12 pm-12 am
---
#16 Upper Lip
What it is: It is a brewery
What makes it fun: If you are looking for a fun place to go at night, then the Upper Lip will show you a good time. Their age-old ale and strong ale are sure to give you an extra kick for your nighttime activities. Hours: Mon-Sat 3pm-11pm, Sun-closed.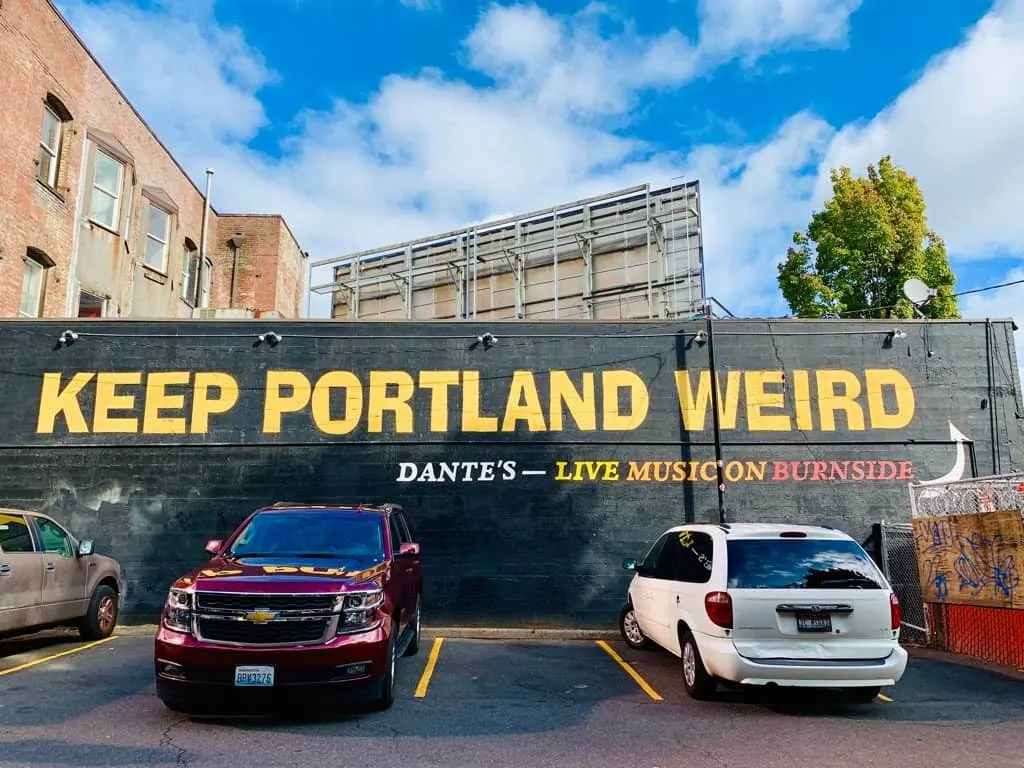 #17 Go see Mill Ends Park
Who knew that Portland has the smallest park in the world? Well, I certainly didn't, but sure enough, it does. Right there at the intersection of Southwest Portland and located in the center divider, you will find it. You will find Mill Ends Park. At a whopping 452 square inches, (did I say inches, why, yes, I did!). It is recognized by the Guinness Book of World Records as being the smallest park in the world.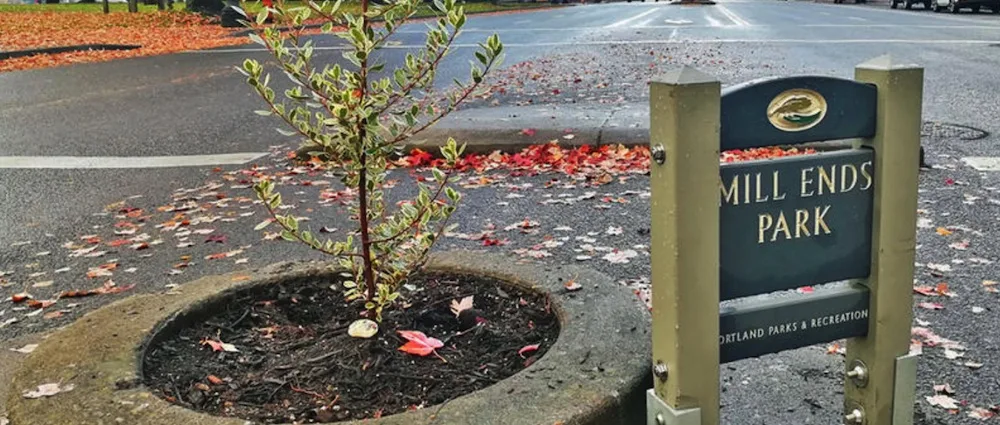 It was dug for a light pole, but when that didn't happen it was turned into this tiny piece of prime real estate. The landscape sporadically changes, but on this day it was a single, teeny tree surrounded by a trio of miniature green bushes. I went during the daytime. but you can find it just as easy at night!
#18 Take a Gander at the Oldest Drag Queen
Head on over to Darcelle XV Showplace and tell me what you think!
#19 Check out the Jetline in the Woods
Just in case you are making a day trip out to wine country, be sure and check out the 727 jetliner that is not parked on the edge of some easy-to-reach tarmac. Instead, it is on the upper slope of a forested hill in Oregon's wine country. Owned by Bruce Campbell since 1999, he has slowly been transforming the jetliner into his dream home!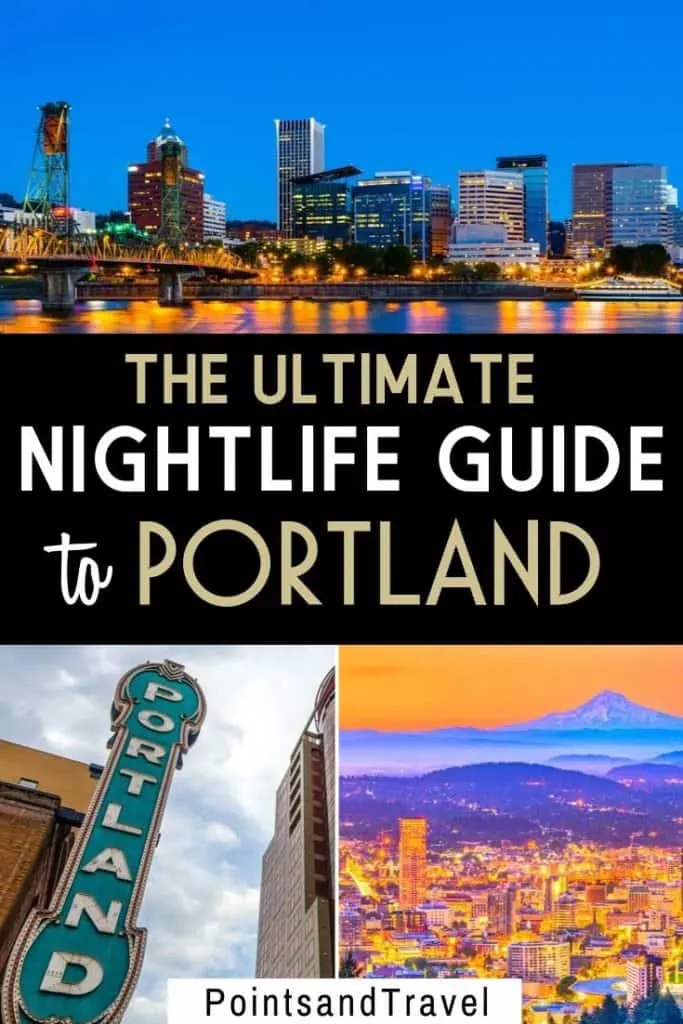 #20 Pose with the Paul Bunyan Statue
Disclosure: As is common in the travel industry, Dr. Maloney was provided with accommodations, meals, and other compensation for the purposes of review in partnership with Wyndham Destinations. While it has not influenced her review, PointsandTravel.com believes in full disclosure of all potential conflicts of interest. All Photos are by the author or are licensed under creative commons. There may be affiliate links in this article.