Wondering what it is like to cruise to Alaska? Especially during the shoulder season? My first trip to Alaska will certainly be packed with breathtaking landscapes, mostly good weather conditions, and once-in-a-lifetime events. If you're unsure if a trip to Alaska is right for you or are just getting started arranging your Alaskan cruise season, I've put up a summary of things to expect on an Alaskan cruise. These pointers will help you plan for a holiday that will undoubtedly be unforgettable. I know mine was.
---
What's in this post:
hide
What To Expect on an Alaskan Cruise:
Weather and Wildlife
---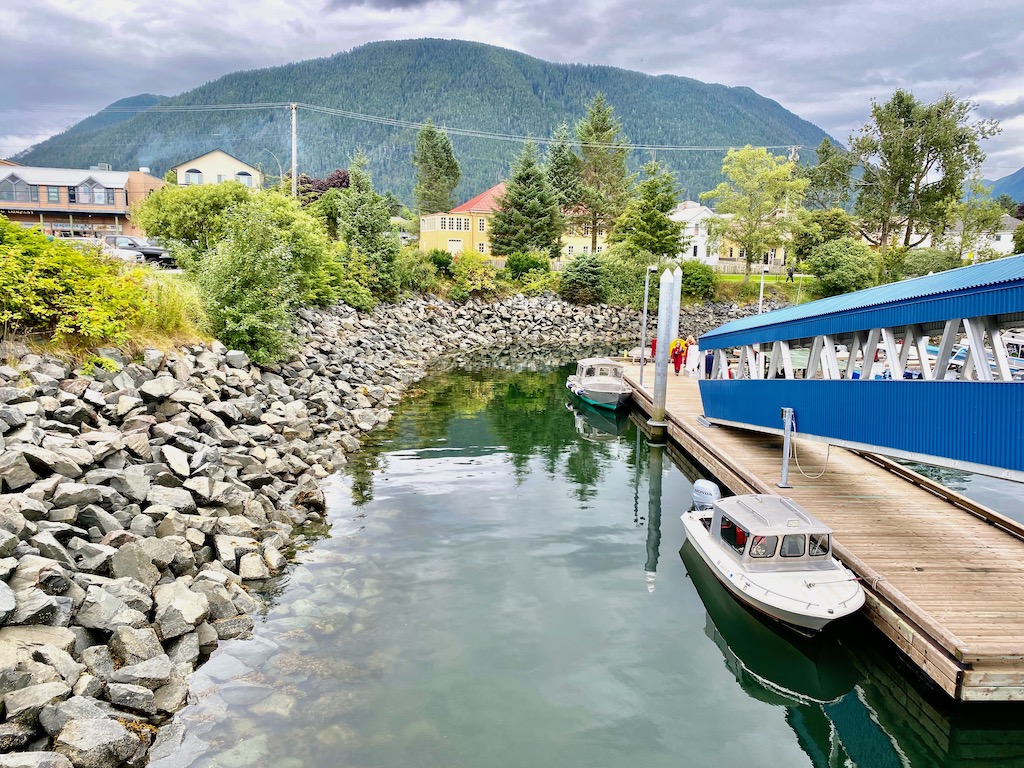 Itineraries to Alaska's Best Places
One of my first cruise trips to Alaska began in Anchorage in the United States in North America. I boarded the Regent Seven Seas Mariner for a cruise via Prince William Sound, Kodiak, and secluded Dutch Harbor before proceeding to Russia's Kamchatka Peninsula and Northern Lights.
I was surprised by what I saw in Alaska, and I've been back numerous times since. While the trip was on a high-end luxury line, big ships in different price ranges sail various routes, so don't allow a lack of funds to keep you from going. I actually had a great time!
The Inside Passage
The most famous route is the Inside Passage. Most itineraries begin in either Seattle or Vancouver, British Columbia, while a few begin in Juneau.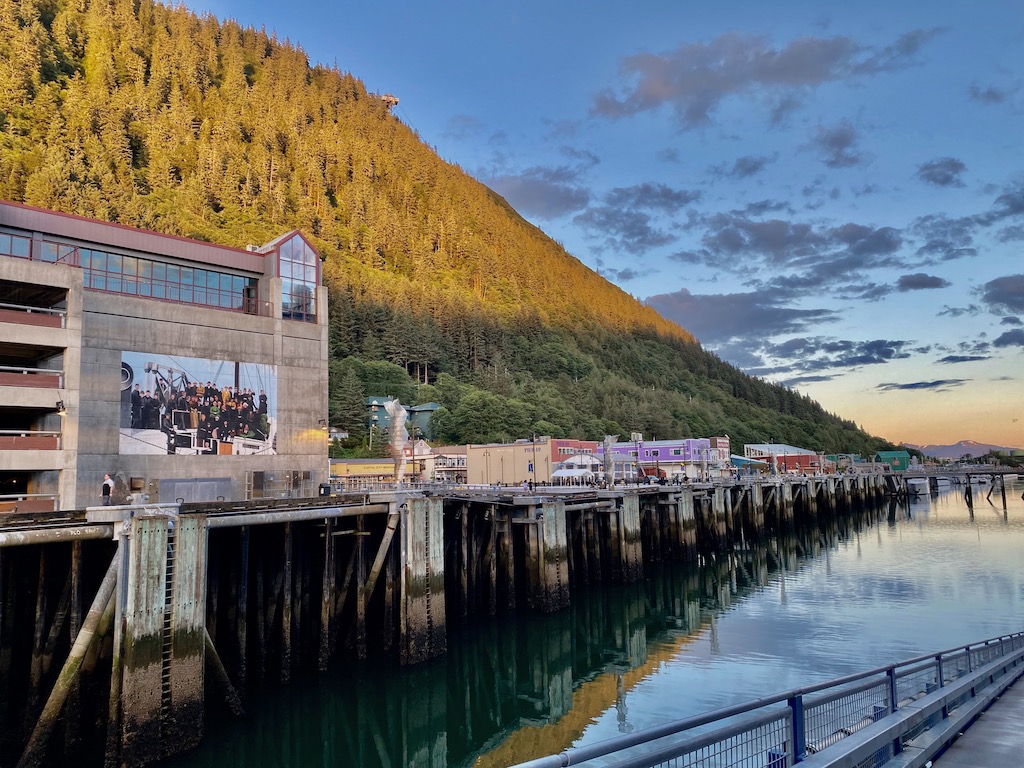 Long ago, glacial ice formed this waterway, and now, cruise ships and fishing boats sail through the islands and canals to witness some of the world's most beautiful natural sites. Fishing charters, seaplane sightseeing, bird- and bear-watching expeditions, sea kayaking, walking on glaciers, and other outdoor activities attract visitors to Alaska.
The Intracoastal Waterway, which runs along the Atlantic and Gulf coastlines on the East Coast, is a comparable inland channel. You can get a sense of what to anticipate in the Alaska Inside Passage cruises if you're acquainted with that landscape. Beautiful mountains (often snow-capped, even in the summer), lush forests, waterfalls, fjords, and calving glaciers may all be found in Alaska. And if you've come to view marine life, you'll find plenty of opportunities, from dolphins and humpback whales to sea lions and harbor seals. Brown bears, mountain goats, and Dall sheep may be seen on the ground. Bald eagles, puffins, and various birds circle overhead.
Many visitors come to Alaska to connect with nature, but there is history to be found here. From the Russian settlement in Sitka to the fortune-seekers who flocked to Skagway during the Klondike Gold Rush in the late 1890s, shore excursions and onboard activities and lectures will explain the traditions of Alaska's indigenous peoples as well as more recent residents.
Icy Strait Point, Ketchikan Juneau, Petersburg, Haines, and Skagway are all popular Inside Passage ports of call. Endicott Arm, Glacier Bay National Park, and Dawes Glacier are the sites to see along the trip.
Because you're traveling between landmasses, the Inside Passage is known for its tranquil waters. If you're worried about becoming seasick, an Inside Passage cruise is a better choice than one where your ship travels through harsher open waters.
Gulf of Alaska Cruise
If you book a Gulf of Alaska cruise, you'll have the opportunity to visit Juneau, Skagway, Sitka, Ketchikan, Haines, and Icy Strait Point, among other destinations along the Inside Passage.
You'll also have up to two days of "scenic cruising," during which you'll be able to take in the beautiful scenery but won't be able to get ashore. You'll visit some spectacular vistas, such as Hubbard Glacier and Glacier Bay National Parks & Preserve, so this isn't quite as dull as you may expect.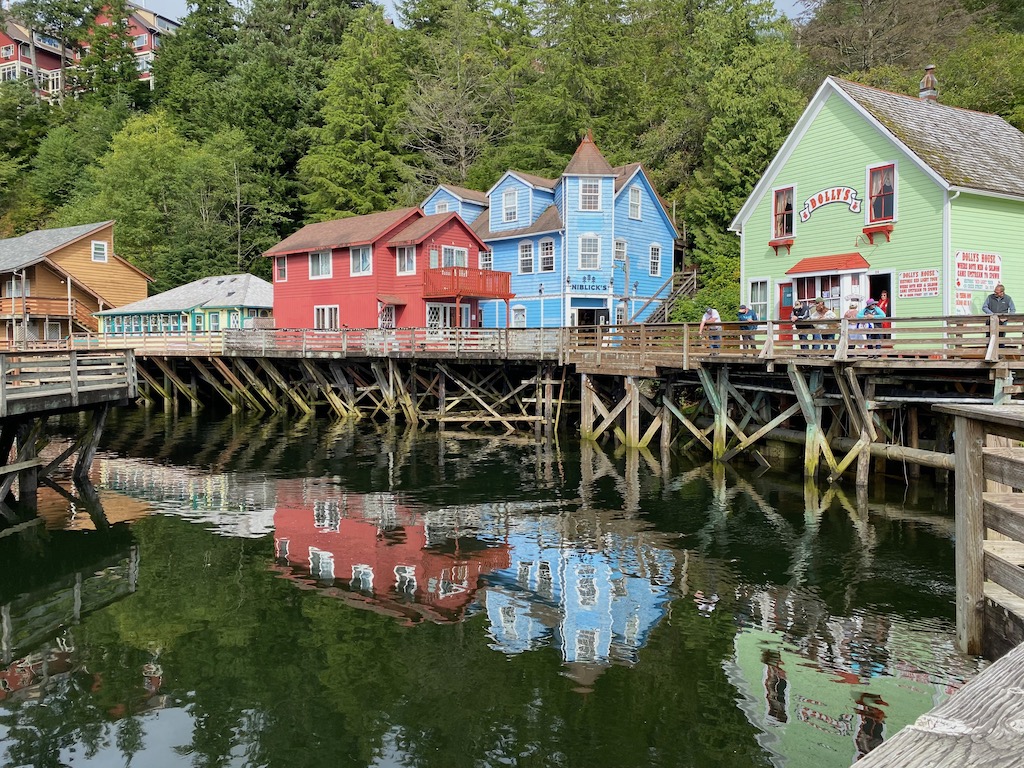 These one-way cruise sailings usually depart from Anchorage (Seward) or Anchorage (Whittier) and arrive in Vancouver (or vice versa). The majority of itineraries are seven nights, although there are a few that are longer.
When looking at cruise itineraries, you'll see that some embarkation/debarkation ports are specified, such as Anchorage (Seward). That means you'll have to travel into Anchorage and then transfer to Seward for your trip. The transfer is normally somewhat long, so cruise companies specifically include these ports in their brochures. Transportation to the port is normally included or available for a nominal price if you purchase your cruise Alaska airlines fare. For example, when I sailed from Anchorage (Whittier), Regent included a ride on the Alaska Railroad from my hotel in Anchorage to Whittier.
If you're prone to seasickness, keep in mind that Gulf of Alaska sailings, especially those in late August and September, may suffer some strong waves in the Gulf of Alaska section of the journey.
Long Sailings from the West Coast
Finally, certain round-trip itineraries from San Francisco generally last ten nights and lengthier sailings between San Francisco and Vancouver. These trips are excellent for those who like spending much time at sea.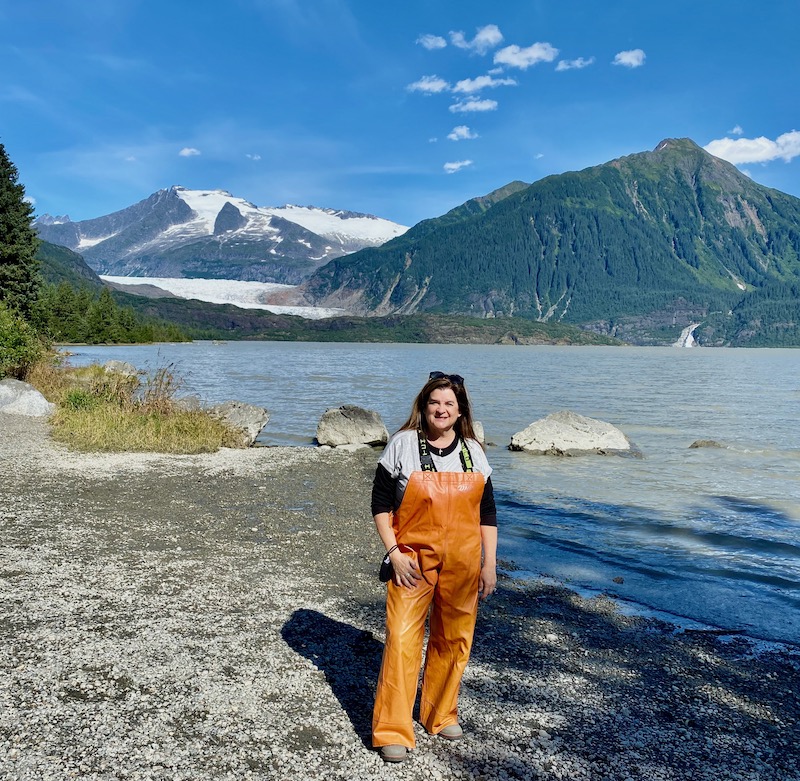 You'll enjoy long days at sea (for example, two days from San Francisco to Juneau), plus a perfect time of picturesque sailing at Tracy Arm (Twin Sawyer Glaciers), Endicott Arm, Hubbard Glacier, or Glacier Bay National Park. Depending on when you travel, and the luck of the draw, the seas before you reach the Inside Passage might be calm, turbulent, or everything in between.
On these lengthier cruises, Juneau, Skagway, Ketchikan, Icy Strait Point, and Victoria, British Columbia, may be visited.
Cruises of Various Types
You'll be able to locate whatever kind of cruise you're searching for in Alaska. All of the main ships traveling in Alaska in 2020 are included in my graphic at the bottom of this page.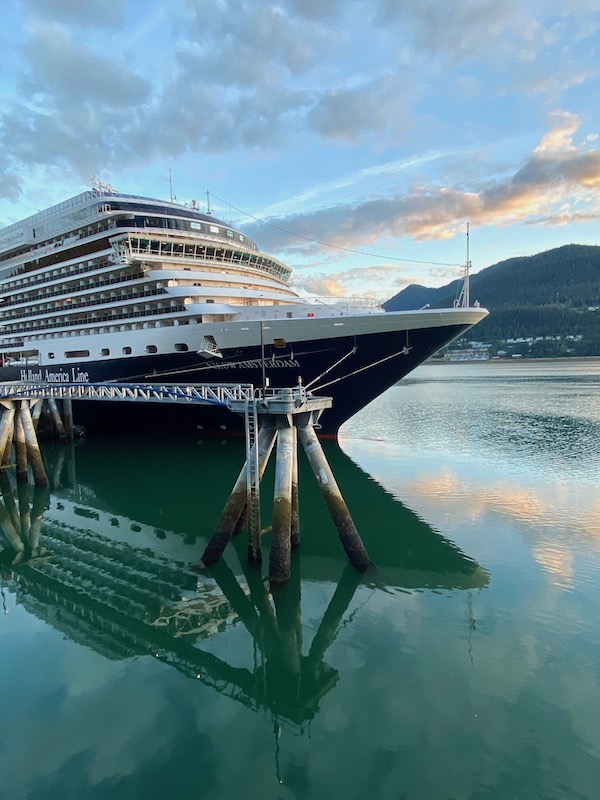 Sailings to Alaska are available on almost every mass-market second cruise company. Princess Cruises and Holland America Line, both of which have a lengthy history in the area, provide cruises and cruise-and-land tour vacation packages. Plus they have hot tubs to die for on the starboard side!
However, Carnival, Celebrity Cruises, Disney Cruise Line, Norwegian, Royal Caribbean, and other major cruise lines offer trips as well.
Sailings on Small Ships and Expeditions
Expedition-style cruises or a trip on a small ship with extra good time ashore for major hiking and even overnight camping is a good idea for active tourists. Cruise fares on expedition ships or small ships — which are typically much more expensive than cruises on mass-market cruise ships — typically include amenities such as complimentary shore excursions, bikes and kayaks for the visitor, and the presence of naturalists, marine biologists, or other experts who give lectures to guests and lead small-group shore excursions.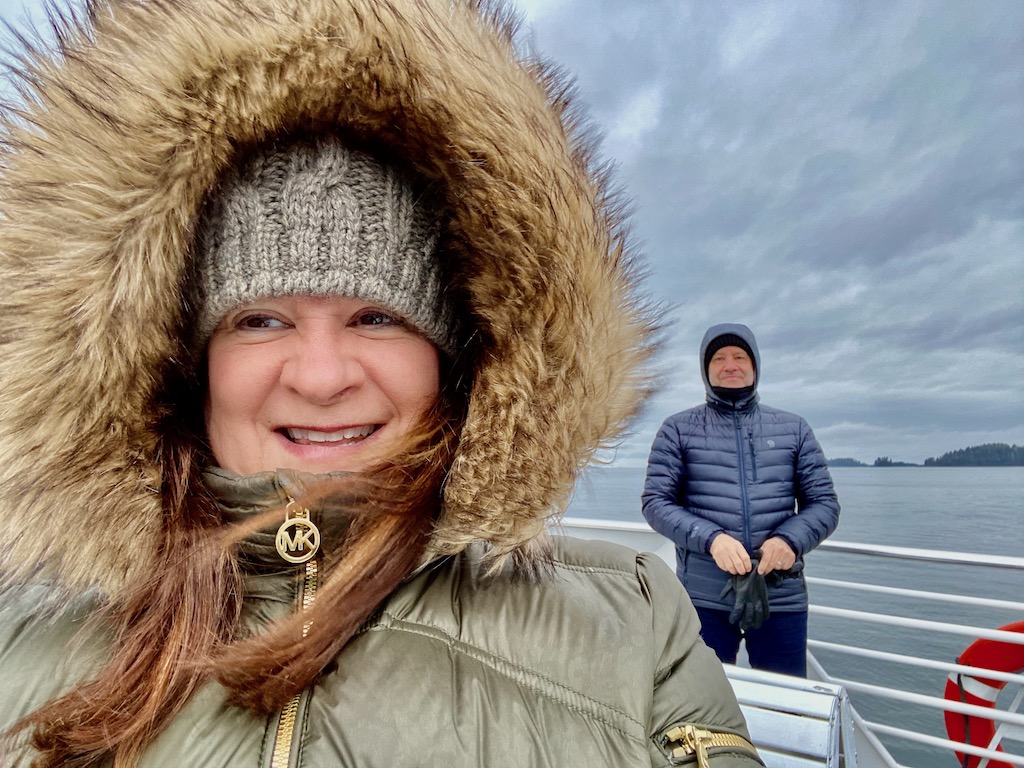 With UnCruise Adventures, I planned an Inside Passage itinerary and went with just a few other people. (Its ships located in Alaska can hold 22 to 90 people.) Several varieties of whales like humpback whales swam close to my boat on excursions, and I saw mother bears with their babies, as well as sea lions, harbor seals, and other marine mammals.
Lindblad/National Geographic, Silversea (which also has a luxury ship that sails to Alaska), Ponant, Hurtigruten, UnCruise Adventures, and Alaskan Dream Cruises are among the major expedition and smaller ships competitors.
But if you want Luxury…
When you want to experience Alaska in style, join an all-inclusive luxury cruise ship complete with free-flowing Champagne and, in some cases, a butler to attend to your every need. Look to major cruise lines like Regent Seven Seas, Seabourn, Silversea, and Viking Cruises for inspiration. In Alaska, premium cruise companies Oceania and Windstar Cruises provide a totally different experience.
The Best Places to Visit in Alaska
You'll most likely visit a combination of these ports, regardless of the sort of itinerary you choose. Like so many others across the globe, many of these ports now cater to the cruise business. Go outside the nearby port area if you want to experience nature in its best way. Book a cruise with a service like Alaskan Dream Cruises or UnCruise that visits sites like Baranof Island, Chichagof Island, Petersburg, and Wrangell to experience some of Alaska's most rural and picturesque settlements.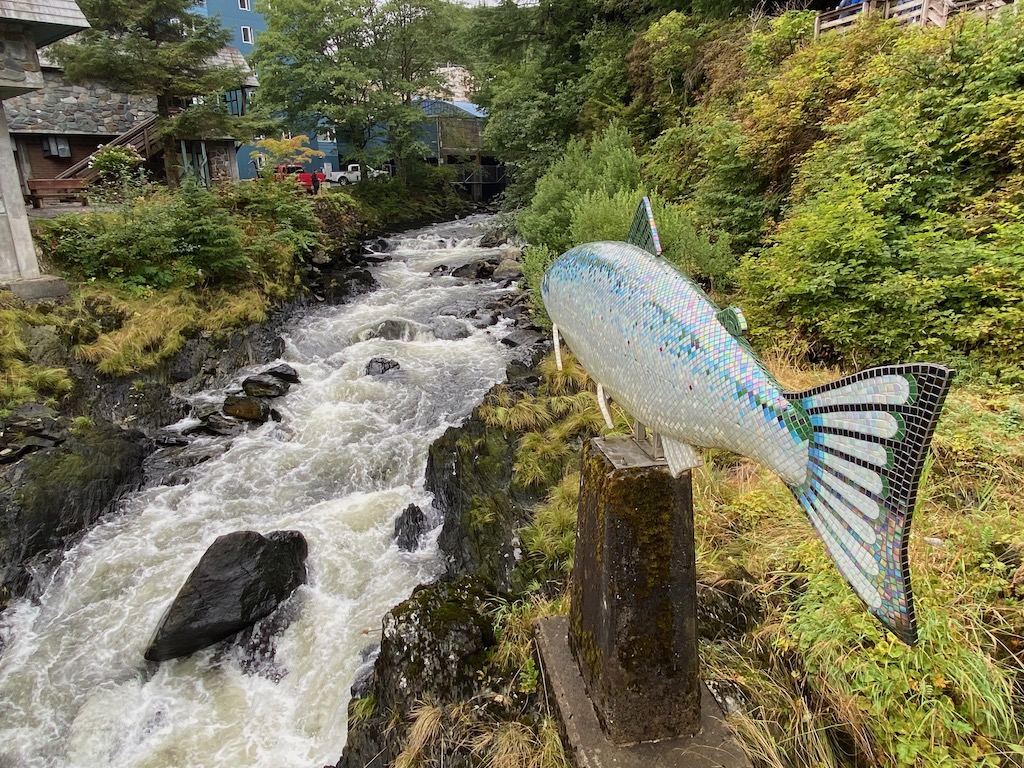 The Capital City of Ketchikan
The city of Ketchikan is noted for three things: Native Alaskan (Tlingit) totem poles, Misty Fjords National Monument, and it's status as the "salmon capital of the world." More standing totem poles may be found in the town than anyplace else in the state, and they can be seen in many parks and at the Totem Heritage Center.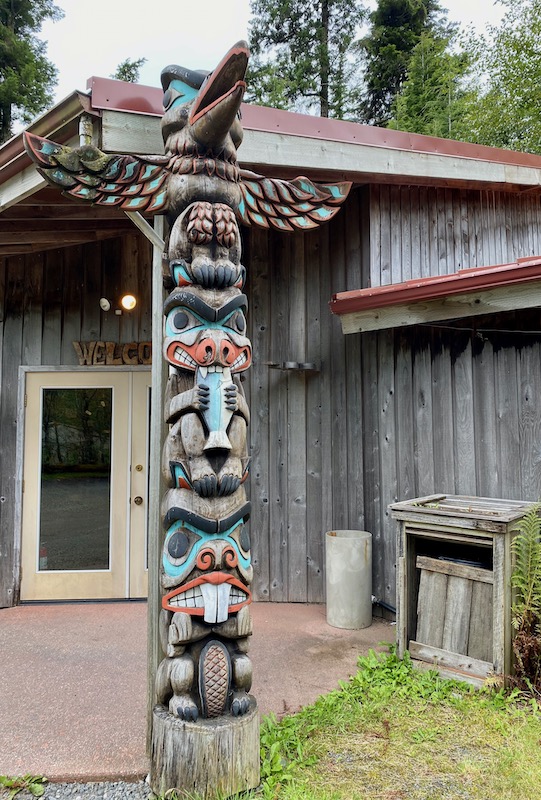 Things to do in Ketchikan
The Great Alaskan Lumberjack Show and the opportunity to visit Saxman Native Village and learn about the area's totem poles are two of the key attractions. Athletes carrying axes and saws in traditional lumbering tasks may be seen at the exhibition held within walking distance of the cruise port.
You may also sightsee by floatplane or city trolley, bear-watch, fish (think salmon and halibut), stroll through a rainforest, and undertake active excursions like a canoe safari, Zodiac expedition, ziplining, or join a Bering Sea crab fishermen's trip. You may even go snorkeling at Mountain Point or relax with a bar crawl downtown to mingle with the locals and take sample local beers.
The City of Juneau
The capital of Alaska is unique in that no road connects it to the rest of the state. It's at the foot of Mount Juneau, and the only way to get there is by boat – even Juneau locals must use the ferry. This renowned cruise port for a variety of beach excursions is home to the Mendenhall Glacier.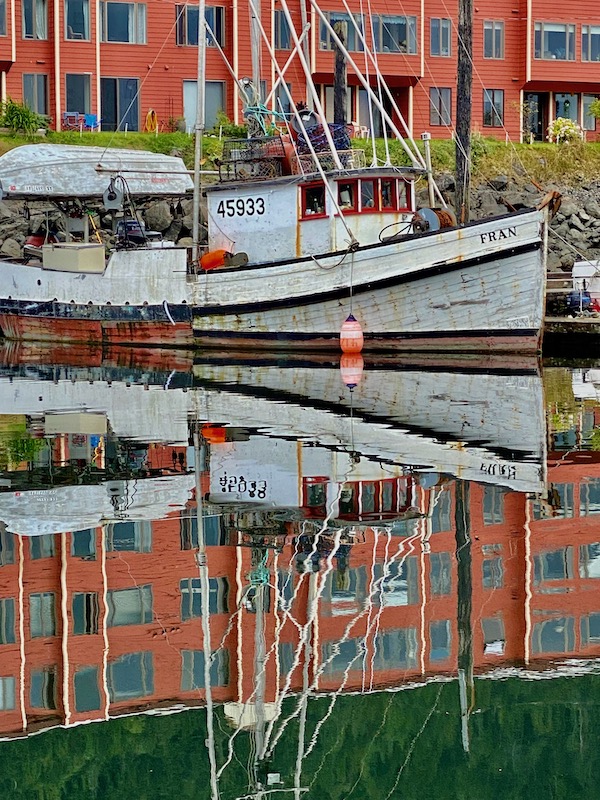 Things to do in Juneau
Kayak and bike adventures, a ride in the sky on the Mount Roberts Tramway (pickup is right at the cruise port), fishing outings, glacier visits (Mendenhall, Taku, and Tracy Arm Fjord), abundant wildlife-viewing trips (whale, brown bears, and more), and even fun culinary trips like an Alaska salmon bake or a craft beer tasting are all available. You may visit a dogsled camp, pan for gold, or go to Mendenhall Glacier in a helicopter. You might even take in the midnight sun, so be sure and wear a warm hat!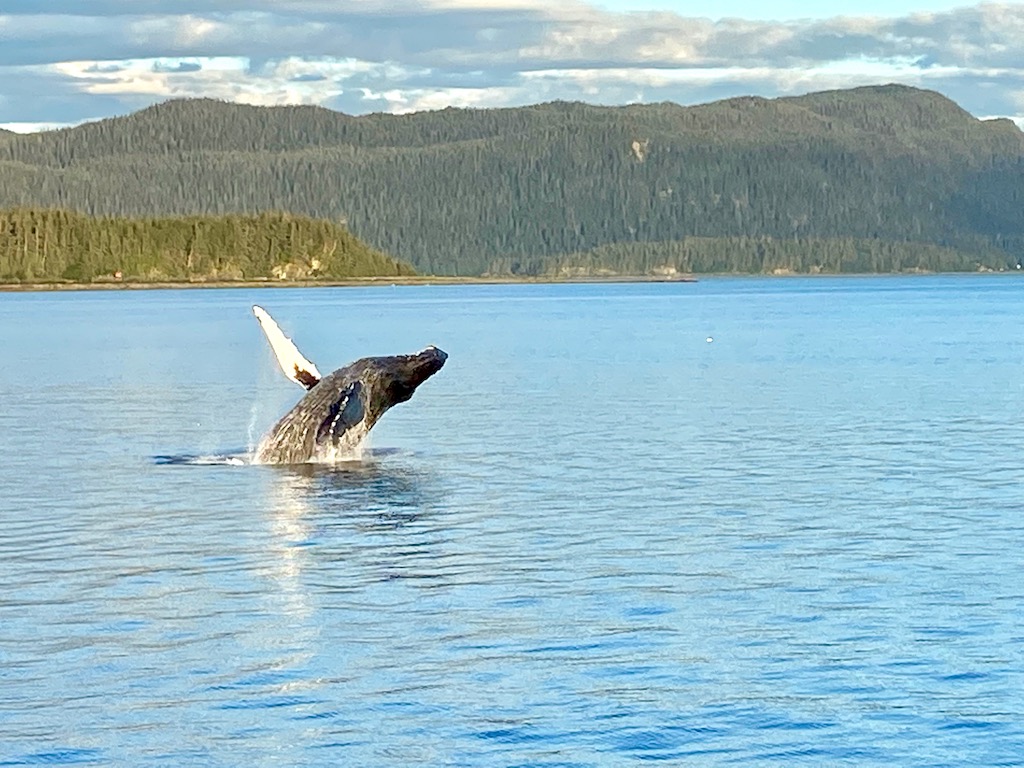 The City of Skagway
Skagway, 90 miles northwest of Juneau, is a must-see for anybody interested in Alaska's Gold Rush history. It is, in reality, the entrance to the Klondike and Dawson's mining districts in Canada's Yukon territory, where prospectors looked for gold in the late 1800s. The historic quarter retains a Wild West vibe, although one that is a little too commercialized for today's tastes. When multiple ships call on the same day during the summer months, this port may get congested.
Things to do in Skagway
You may stroll from the cruise terminal to town on your own or take a guided shore excursion. Panning for gold, snowshoeing, and White Pass Rail trips are all included in the cruise tour. Visit a waterfall, trek the Chilkoot Trail, take an ATV tour of Glacier Point, take a helicopter trip to observe the glaciers in the vicinity, or rock climb and rappel. If you haven't tried a dogsled ride yet, Skagway is the place to go. Take the Skagway Street Car city tour if you merely want to see the attractions.
The City of Sitka
Sitka is a bustling industrial town with more to offer than simply tourists. Commercial fishing is still a big deal in this town. Sitka's Russian background is another feature that distinguishes it from other Alaskan ports. The Russian Bishop's House and St. Michael's Orthodox Cathedral, with its onion dome, are also worth seeing.
Things to do in Sitka
Visit the Alaska Raptor Center, enjoy bird and bear watching, bathing suit snorkeling, or schedule a "ghosts of Sitka" city tour. Tongass National Forest nature treks, a bike and hike combination tour, and local pub crawls are offered, as are guided fly fishing and a sea otters hunt.
The City of Haines
Haines has a population of fewer than 1,800 people, according to the 2010 Census, and it isn't as touristic as some of Alaska's other ports. It's recognized for excellent fishing (salmon, halibut, and trout) as well as a bald eagle preserve – after all, eagles know where the greatest fish are to be found!
Things to do in Haines
Zipline, kayak, learn about eagles and other raptors, fish Chilkoot Lake, ride an ATV to Glacier Point, hike, or golf. Go bear-watching at dusk for a unique experience. The Kroschel Center for Orphaned Animals is a popular destination for animal lovers and children. You may also take a scenic train journey up White Pass Summit.
The City of Fairbanks
In Fairbanks, the summers are long, comfortable, and mostly cloudy and the winters are frigid, snowy, and partly cloudy. They sit at a higher elevation of 446′ feet which is 20,310 feet above sea level!

Things to do in Fairbanks
Well, I think you can guess what day it is – Saturday, June 19, 2021. There's no better place to celebrate the summer solstice than downtown Fairbanks, Alaska. You will be basking in 24-hour daylight just 140 miles south of the Arctic Circle. They have a historic Midnight Sun Festival in Alaska that celebrates sunshine in the city!
But People Ask: Scenic Cruising
The majority of Alaska itineraries feature some "scenic cruising," in which your ship travels through some breathtaking natural vistas. During these sail-bys, you'll seldom leave the ship (unless you're on one of the expeditions, luxury, or small ships that offers plenty of opportunities to board a boat to get a closer look, but you'll still be on the sea).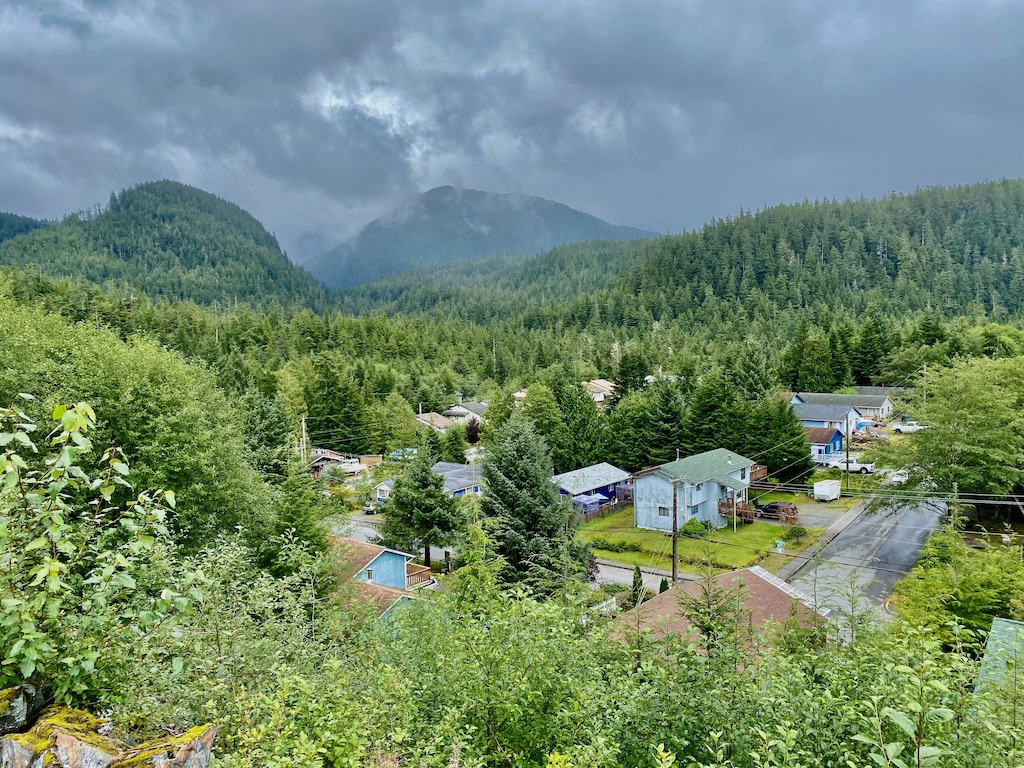 Head to the observation lounge (or tune to your in-room television, which may stream the nature lectures so you can listen while looking from your balcony cabin or ocean-view window) to hear about some of the best views highlighted on a beautiful cruise longer days.
How to Select the Most Appropriate Alaska Cruise for You
There's a lot of data to go through when deciding which ship is best for you, so look for a cruise company that caters to your requirements or interests. Consult to different companies, then use to pick a ship that meets your needs, from those with the fewest (or most) people to those with the cheapest cruise rates to those that provide the precise itinerary you desire.
Long-distance trips cruises
Choose a cruise-tour package from Holland America or Princess Cruises if you want to cruise Alaska while also seeing part of the interior and staying in a lodge or hotel. Both offer wonderful itineraries that include stops in Anchorage, Denali National Park, the Yukon, the Kenai Peninsula, Talkeetna, and Fairbanks, in addition to the Inside Passage. Princess even has a few lodges of their own.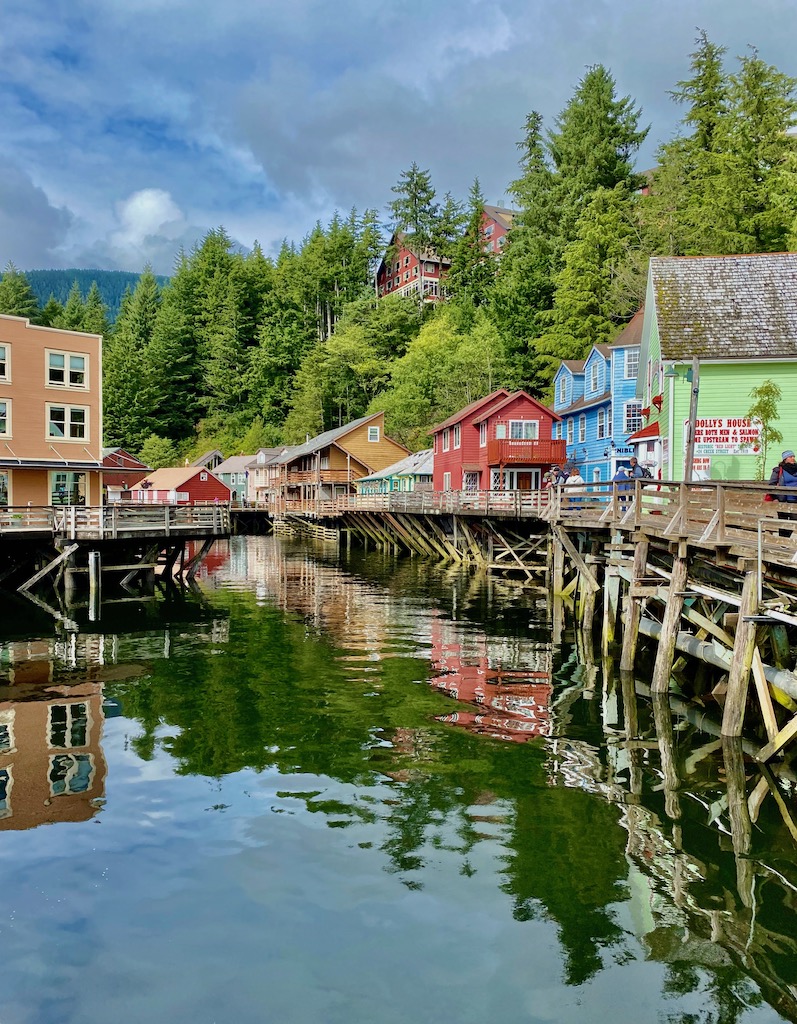 Families with younger children cruises
Carnival Cruise Line, Disney Cruise Line, Norwegian Cruise Line, Princess Cruises, and Royal Caribbean provide significant children's programs onboard their ships. Meet-and-greets with Disney's famous characters onboard take things to the next level. When traveling with Carnival, you may interact with Dr. Seuss characters, and Royal Caribbean ships have DreamWorks characters (think Shrek, the panda from "Kung Fu Panda," or the penguins from "Madagascar").
Adventure seekers and teens cruises
Suppose you have energetic children who are interested in nature and the environment. In that case, an adventure journey may be just what you need to keep them occupied and away from their electronics. Anyone else interested in seeing Alaska up and personal preference might take an adventure cruise, where you'll board boats for up-close views of the top of a glacier, hike through Tongass National Forest, and kayak the tranquil waters of the Inside Passage.
Look for expedition ships from UnCruise Adventures, Alaskan Dream Cruises, Hurtigruten, Lindblad Expeditions (National Geographic sailings), Ponant, or Silversea (Silver Cloud and Silver Explorer).
Intergenerational gatherings cruise
Are you taking a cruise with your grandparents, parents, aunts, uncles, and children? Try Celebrity Cruises, Holland America (particularly the Koningsdam, which boasts a diverse selection of nightlife activities), and Princess Cruises.
Couples and Large Celebrations
If you're a couple looking for big cabins, exquisite meals, pampering (many luxury cruise lines pay butlers to attend to each passenger), and a better chance to meet other fellow cruisers, look to the luxury cruise lines. Luxury cruises may appeal to anybody celebrating a milestone, such as an anniversary, a significant birthday, or retirement, due to their customized treatment and all-inclusive nature.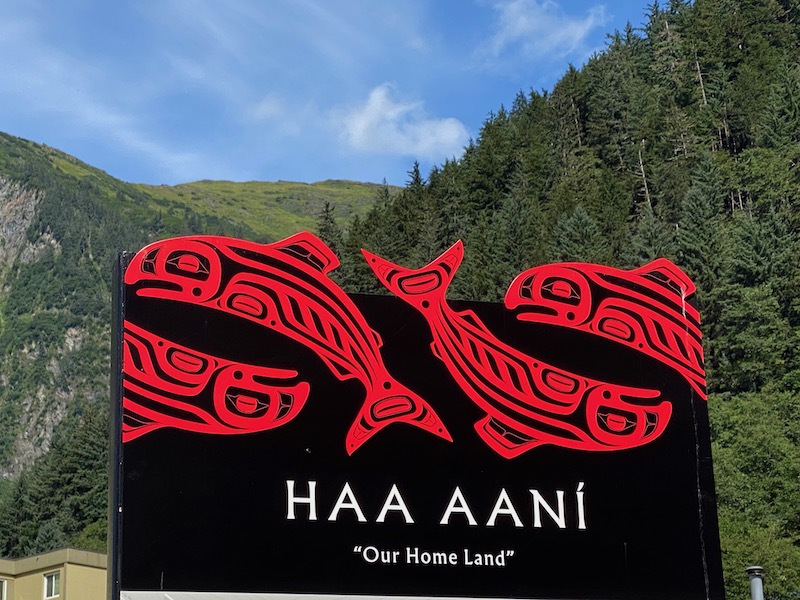 Consider Oceania, Regent Seven Seas, Scenic, Seabourn, Silversea (which operates two expedition ships, the Silver Explorer and Silver Cloud), Windstar Cruises, and Viking Ocean.
Cruise Tips for Alaska Weather
If you're thinking of going on a summer cruise, Alaska could be the place to go. The Alaskan cruise best time season runs from late May through September, with June, July, and August being the hottest months for travel. Alaskan cruises may seem to be reserved for those who like harsh weather conditions, but the fact is that Alaskan weather varies greatly depending on the location.
Most itineraries circumvent the main territory by cruising the Inside Passage, a portion of the state that passes alongside Canada. You won't need your winter gear on these trips since they don't travel near the Arctic zone. Here's what to anticipate on your future Alaska cruise each month, as well as what you should bring.
May Cruise Weather in Alaska
Warmer weather arrives in the cities and villages of Alaska's inner route in late April to May. While the weather might be very cold at times, it can also be refreshingly cool. Low temperatures are normally in the mid-thirties to low-forties Fahrenheit, with highs reaching the upper fifties.
This month is also cloudy almost all of the time, with a considerable probability of rain on any given day. In May, travelers may enjoy the sunny days and twilight, giving them extra time to go whale watching or to participate in other outdoor activities. Travelers should bring lots of knit sweaters, a jacket, thick trousers, and waterproof boots or shoes due to the low wind speeds, freezing temperatures, and precipitation.
June Cruise Weather in Alaska
The majority of early June in Alaska is chilly, with fewer instances of really cold weather than in May. Average lows might drop to 43 degrees Fahrenheit, while highs can reach 60's on average.
May's cloud cover and precipitation conditions are still present throughout June and July, with low wind speeds. Visitors should bring waterproof coats and shoes, cardigans or light sweaters, and other warm weather clothing such as jeans, long skirts, and tights for this changing weather.
July Cruise Weather in Alaska
July is the warmest month in this part of the Alaska Cruise Season, with July 9th being the hottest day of the year. Temperatures vary from fifty to sixty degrees on average, with primarily pleasant afternoons and nights and cold mornings and daylight hours.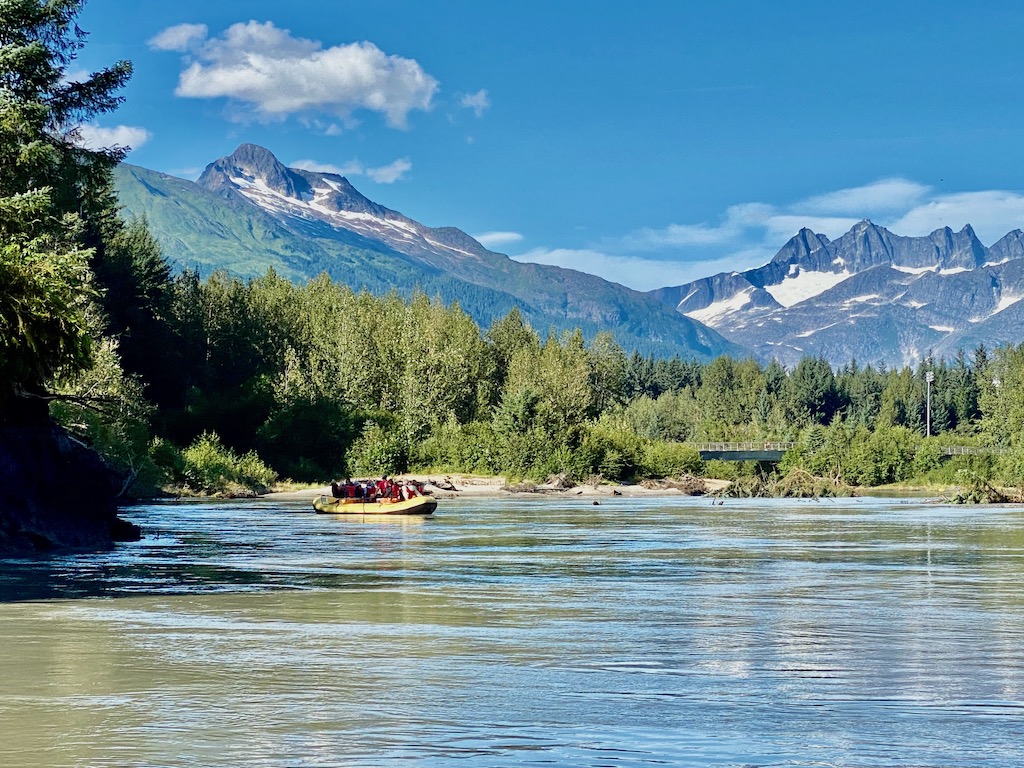 Late evenings and early mornings may be very cold, but this is also when most people are sleeping in their cabins. Cruise passengers visiting Alaska in July should bring lots of layers as well as waterproof apparel. Still, they should also bring light, detachable garments to acclimate to the higher afternoon temperatures.
August Cruise Weather in Alaska
Although temperatures begin to cool in August, it remains one of the warmest months of the year in this area. Temperatures often vary from the mid-forties to the low-sixties throughout this month, typically cold or chilly days.
Like July, nights and early mornings may be very chilly, so late-nighters and early risers should be prepared to wrap up. In late August, tourists should bring plenty of layers and waterproof coats, shoes, and luggage since August and September's rainiest months.
September Cruise Weather in Alaska
Early September is the next to last month of the cruise peak season in Alaska and one of the coldest, with mid to upper forties average temperatures. The temperatures decline as the month progresses, and the evenings and early mornings may be very cold.
The terrain is made even more stunning by the abundance of cloud cover and frequent rain, but tourists should dress appropriately for a better overall experience. For excursions and deck activities, travelers will still have at least twelve hours of daylight, but they should bring heavy trousers, knit sweaters, and insulated shoes, as well as waterproof rain gear.
In the End, It Depends on YOU!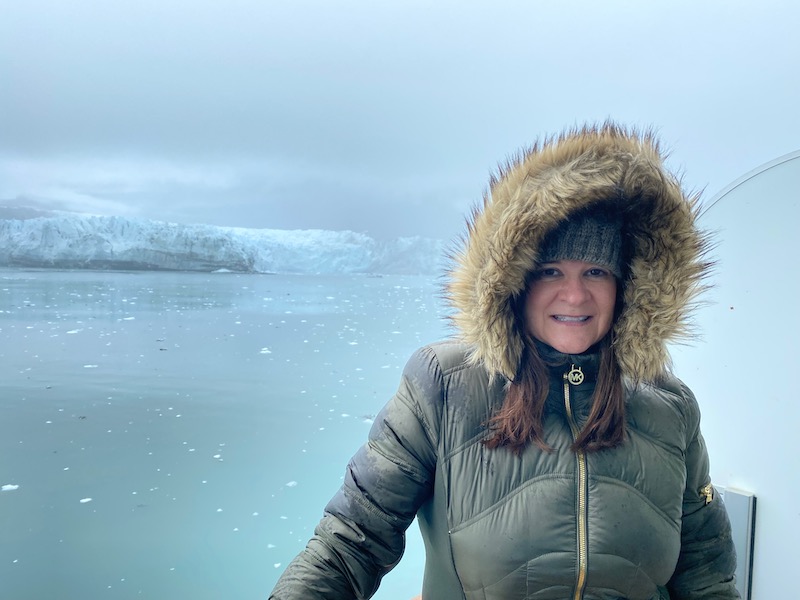 If at all possible, everyone should cruise Alaska at least once. You will be astounded by the loveliness of the country and its rich history, the excitement of wildlife sightings of bears, moose, and Dall sheep, and the mystery of the surrounding marine life. Everyone takes a Caribbean cruise, but I'm sure you'll want to come back to Alaska and watch it all over again, just as I do.