Are you an adventurous spirit? Are you the one that wants to get off the grid? See the world on your own terms? The one who always finds themselves in Amman, Bruges, Egypt, Karachi, and Pakistan? Finding room in a hostel or sleeping on the beach? If that is you, then maybe I have something for you.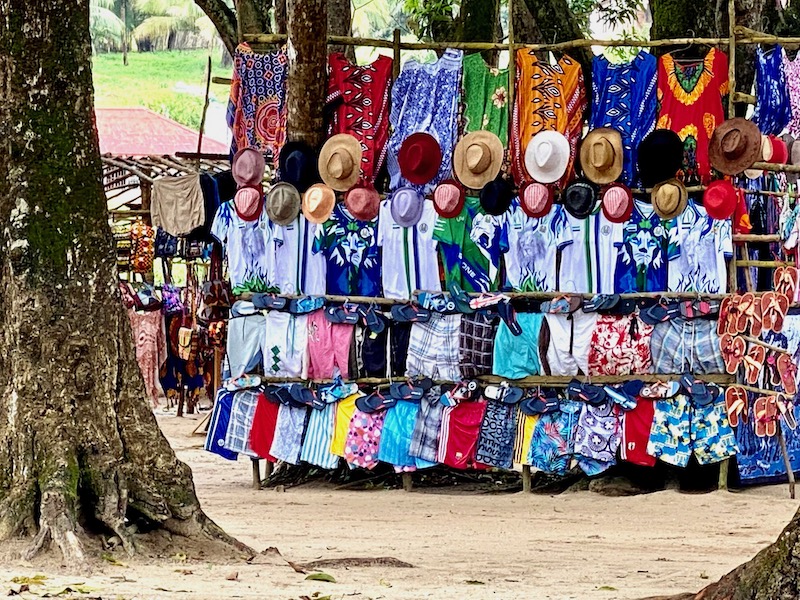 If you are looking for a rugged trip to a less-visited destination, then maybe the perfect spot for someone like you! To me, this place is "wild and crazy" with its gorgeous beaches, a chimpanzee sanctuary, turtle island, and 9 hours of driving to get to one of the most secluded places in Sierra Leone, then I think I have you covered!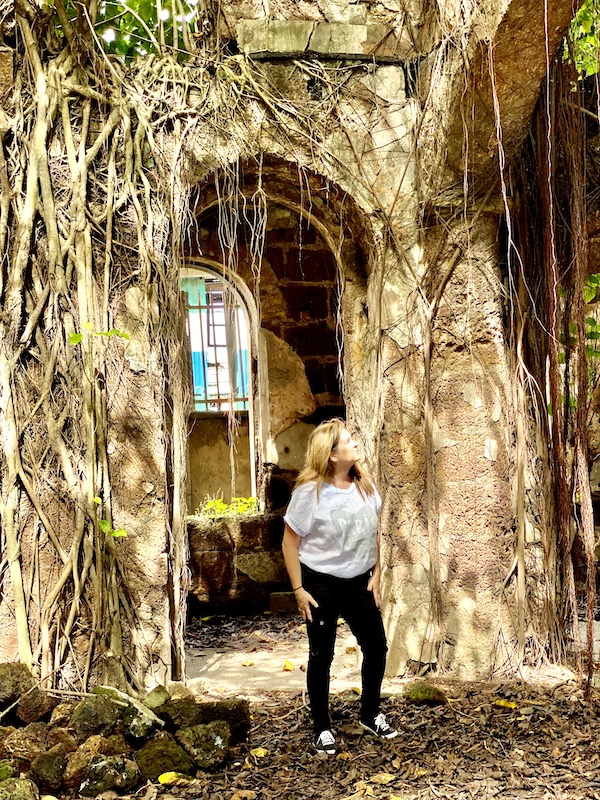 One last thing, Sierra Leone's people can pretty much balance anything on their heads, so you will be surprised at the things they can do!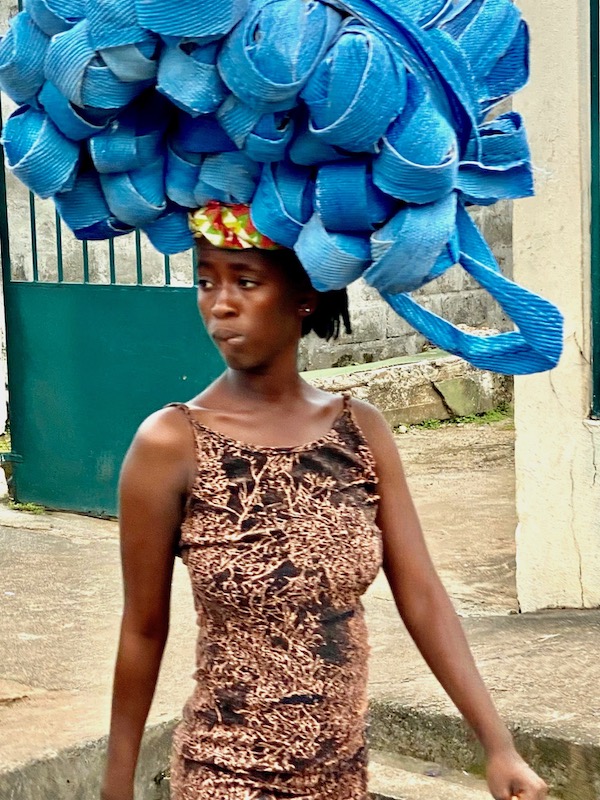 ---
---
What's in this post:
hide
Sierra Leone, Africa: Things to Do
---
---
If that is what you are looking for, then there are plenty of things to do in West Africa:
#1 Learn History on Bunce Island
Stepping onboard the boat towards Bunce Island, I think we all learned a history lesson on the slaves that were taken from Sierra Leone's history. Over 40,000 Sierra Leone's people were taken to the United States (Georgia and North Carolina) to be slaves on the plantations. Another 10,000 slaves were taken to Europe. These slave traders did their trading from 1607-1807 until slavery was abolished. You will learn a lot of history from the local guide and they will give you a detailed account of Bunce Island's history.
Today, no one lives on Bunce Island, but it is a symbol of the dark past and how they started fresh again after the civil war to create better memories than the old ones they once had.
#2 Make your Way to Turtle Island
Turtle Island is home to a small fishing village that will take you somewhere between 9 hours (3 hours on a road, 3 hours on a caliche road, and 3 hours on a boat) to get there. The trek is long and arduous, but soon you will arrive at a gorgeous place with palm trees near the water's edge. Once we arrived and got settled into our tent, we went for a walk on the sandbars that surround the island.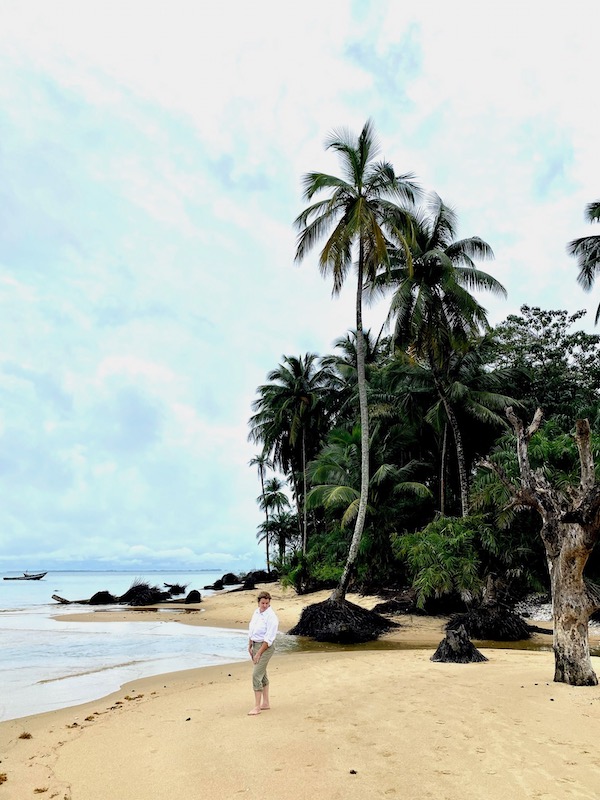 This is for someone who can sleep anywhere! You may want to spend the night in their one-room lodge that has a mattress and toilet. Or if you are brave, you can pitch a tent on the beach and hope it doesn't rain. Because here in turtle island, there is no electricity or running water.
#3 Explore Freetown and its Surrounding Area
I was invited by the Sierra Leone Tourism Board to come and visit this African country. And since the capital city of Sierra Leone, is Freetown, that was my first sighting of such an unusual and interesting place. Let me tell you that entering the country of Sierra Leone was not the easiest, but once you get past the hurdles, the city is. yours for the taking.
Bordered by Liberia, Sierra Leone's Freetown has a tropical climate that makes you sweat. So be sure and bring light and airy clothing. They have everything from savanna to a rainforest (and everything in between.) Freetown is known mainly for its historical role in the slave trade during the 16th century where they took over 40,000 black Sierra Leones to the plantations of the USA. But they are also known for their National Railway Museum, Cultural Museum, National Museum, and Peace Museum, as we visited each one over the 8 days that we were there.
#1 National Railway Museum houses several locomotives that survived the war in Sierra Leone, as well as old maps, tickets, and photographs. We did have fun riding the Wickham pump trolley.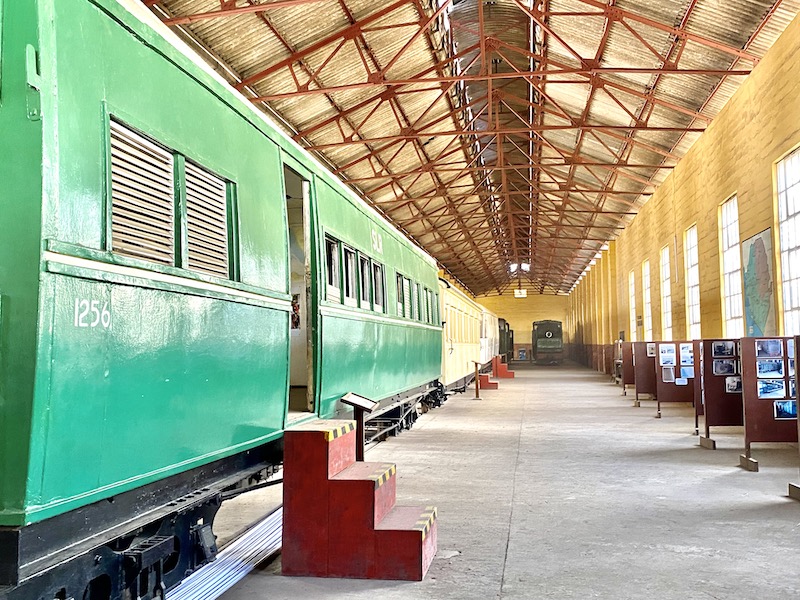 #2 St Georges Cathedral – This old church was a part of the Anglican Diocese of Freetown. As one of Sierra Leone's oldest churches, it was built from 1817 to 1828. They even have the signature of Queen Elisabeth in their books.
#3 Big Market is the biggest market of things that artisans buy in Sierra Leone. They have everything from baskets, clothing, bags, masks, and jewelry. It has no air conditioning, but you can make some good deals here.
#4 Old Wharf Steps, known as "Portuguese Steps," is the oldest brick structure in Freetown. The view wasn't much, but they say the public attempted to guess its age, as related to its earliest history of the colony which included Portuguese trading activities on the shoreline.
#5 National Museum houses many interesting cultural heritage and artifacts from Sierra Leone's history. It was opened in 1957. Many things were donated to the National Museum like stone tools, indigenous clothing, black magic artifacts, paintings, and plenty of masks. This place was truly interesting!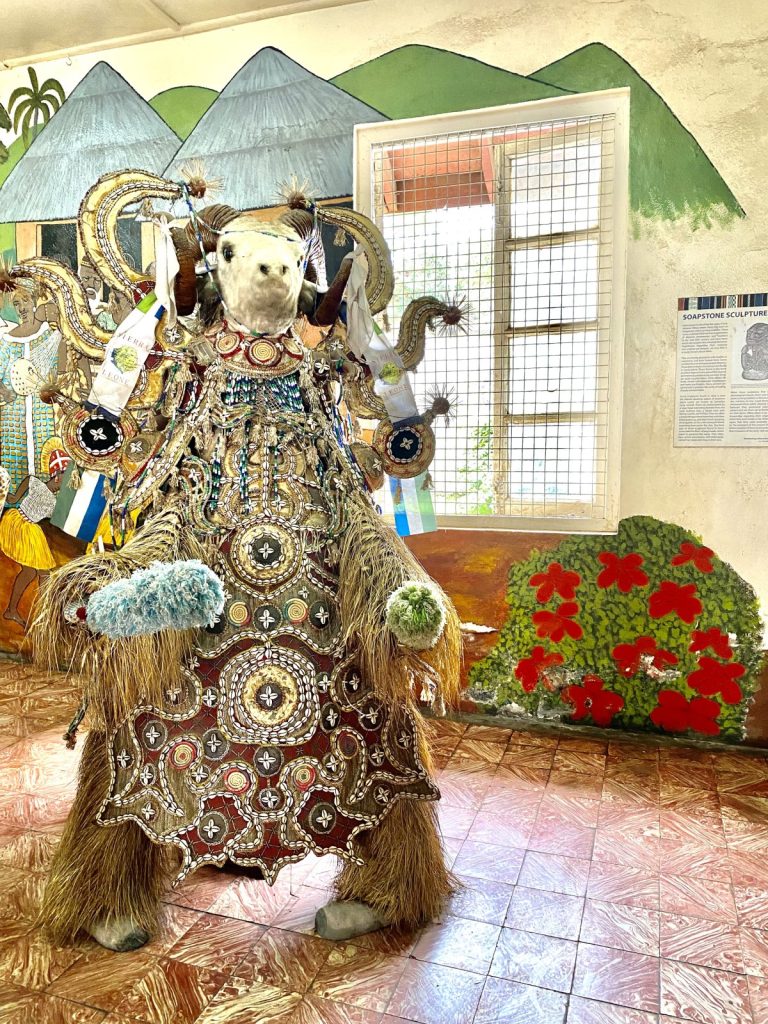 #6 Big Cotton Tree in the Middle of Town was created as a symbol for those who gained their freedom from the British and gave Freetown its name. They prayed under the Cotton Tree to start a new life as free people.
#7 Fourah Bay College First University – This university was the very first and oldest university in all of West Africa. Known as the "Athens of West Africa" it was the original place where higher education occurred. It was built in 1827 and is on the tentative UNESCO World Heritage Site list!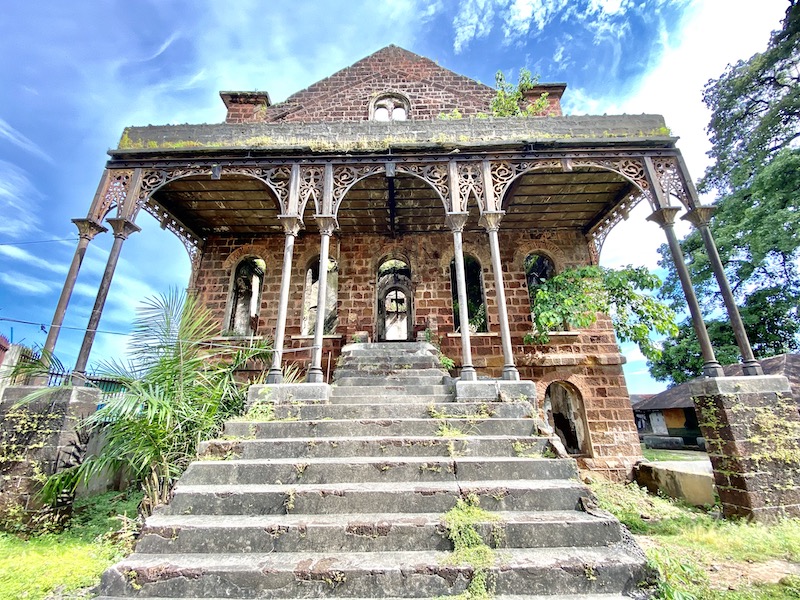 #4 Visit the Tacugama Chimpanzee Sanctuary
Tacugama is a private Chimpanzee Sanctuary and a place for Chimpanzees who have been rescued. Mostly from cruelty or being kept as pets. Many have been eaten by bushmen for their meat. We saw over 109 primates that call this Tacugama Chimpanzee Sanctuary home. They took us out to see the first few who were in the yard. I loved watching them, as they interacted with each other.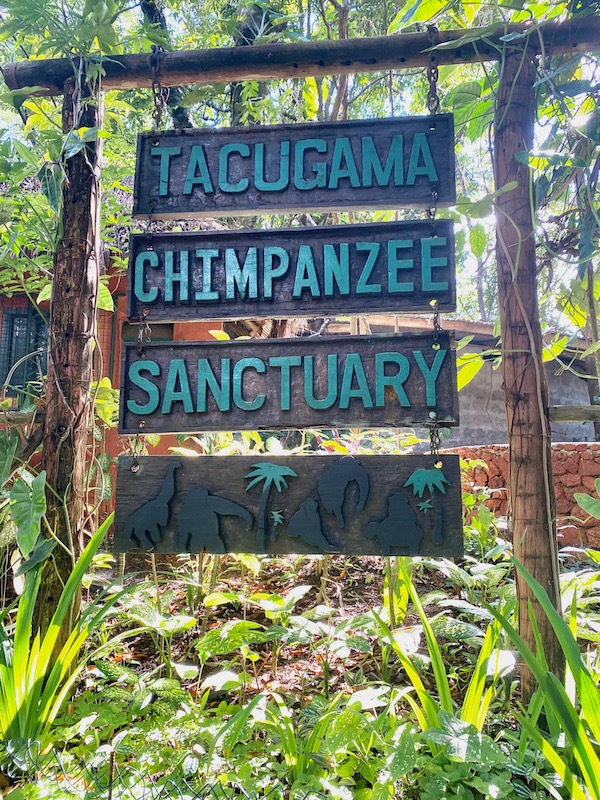 They have two things I think that are interesting:
#1 They have an Adoption Program
#2 You can stay at the Tacugama Chimpanzee Sanctuary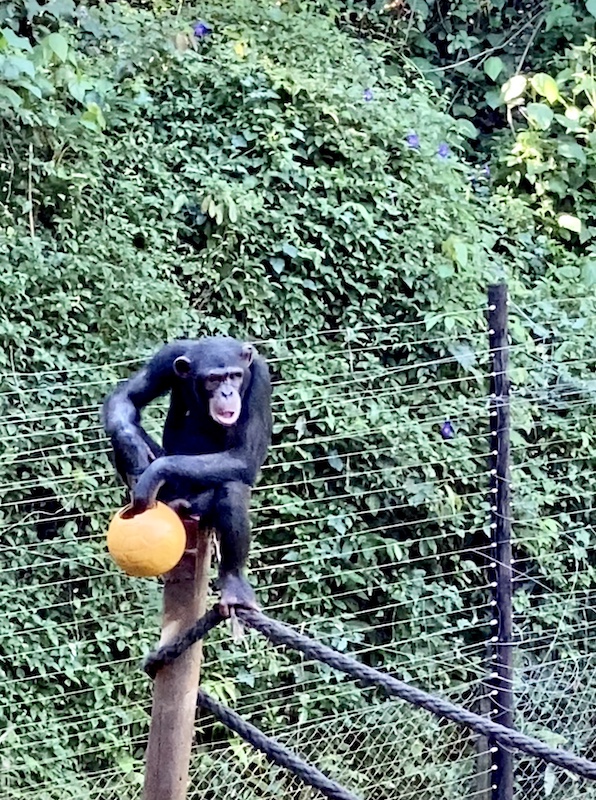 #5 Climb Sierra Leone's Tallest Mountain
If you want to experience the great outdoors of Sierra Leone, then I think going on a hike to Sierra Leone's tallest mountain is for you. Towering at 6381 feet, Mount Bintumani will prove to be a challenge.
Kabala is where you will need to start your journey. Then, the motorcycle guys will take you to Sinekoro Village in about 3 hours. However, you do have to ask the chief of Sinekoro village for permission to climb the mountain. With him, you will negotiate the price. I hope you take a guide, as most people don't speak English here. The hike will take 2-4 days, so make sure you bring:
#1 Tent
#2 Snacks and dry foods
#3.Water purification pills
#4 Warm clothes.
#6 Do a Rongbonko Village Retreat
Rogbonko Village Retreat is all about very simple life. With no electricity and running water, you will experience what village life in Sierra Leone is truly like. It is hard, let me tell you. They have traditional huts as your accommodation with no bathrooms. However, the people are friendly, and you may get to learn about the customs and activities they do each day in the village. You may visit, but I am not sure you will want to live with them.
#7 Take a Jungle Walk At the Tiwai Island Wildlife Sanctuary
Take a jungle walk exploring the tropical rainforests of Sierra Leone. The Tiwai Island Wildlife Sanctuary is a great jungle trek. You can do these during the day or in the darkness of night. You can guarantee that the glowing animal eyes are gazing at you. For sure you will hear and see lots of different types of wildlife- things like monkeys, birds, or white pigs are the most common animals you will see.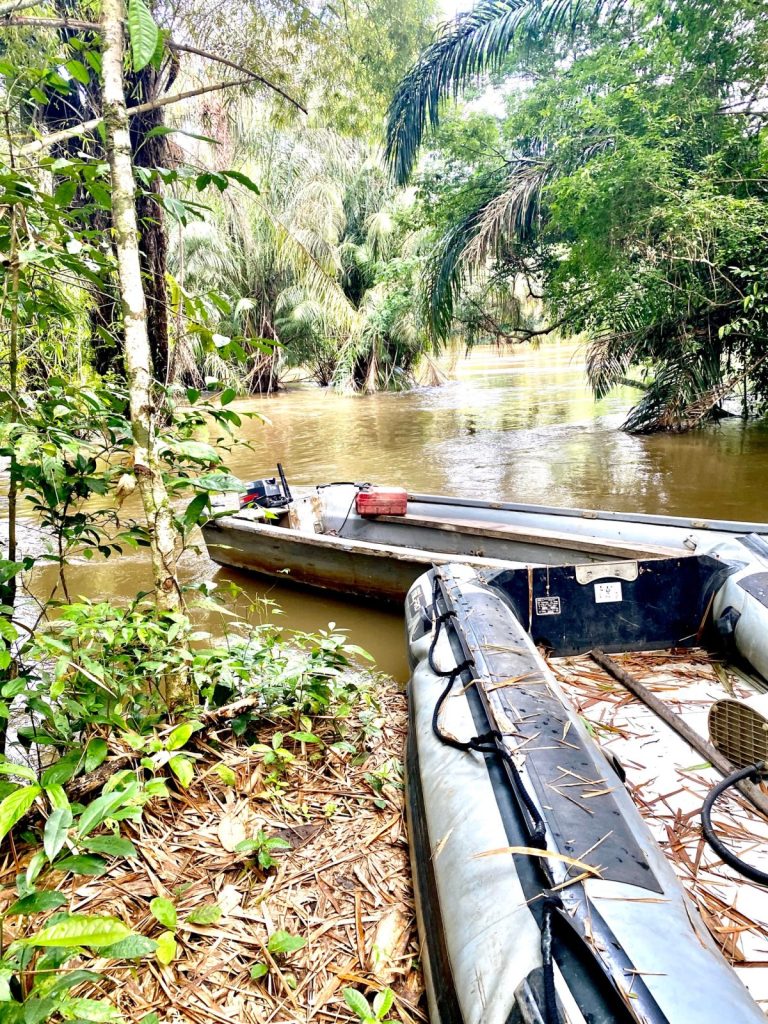 As for accommodations, you will be staying in a very basic cabin which most likely will include a shared bathroom. There is no air conditioning, the beds are covered in spider nets, and the electricity which is solar-powered may run out, but there is running water.
#8 Visit Outamba-Kilimi National Park
The park, Outamba-Kilimi National Park, is well-preserved with few human influences, other than a few villages of the Susu tribes. Be sure to remember that the place is off the grid, so there are no phone signals, However, it does have magnificent views, and the quiet sounds of animals around you.
You can take a hike on its Karangia Trail with a guide on a canoe trip, which offers up close and personal appearances by hippos in the river. You can also look for elephants, chimpanzees, birds, and other wildlife such as the rare bongo antelopes
#9 Learn the History of Bonthe Island
The historical aspect of Bonthe Island back in the 18th century is what makes the area so interesting. It became a British-controlled post that enforced slavery, where they took over 10,000 Serra Leonians from these lands to Europe and 40,000 to the United States. This area was a trading and shipping port during that time.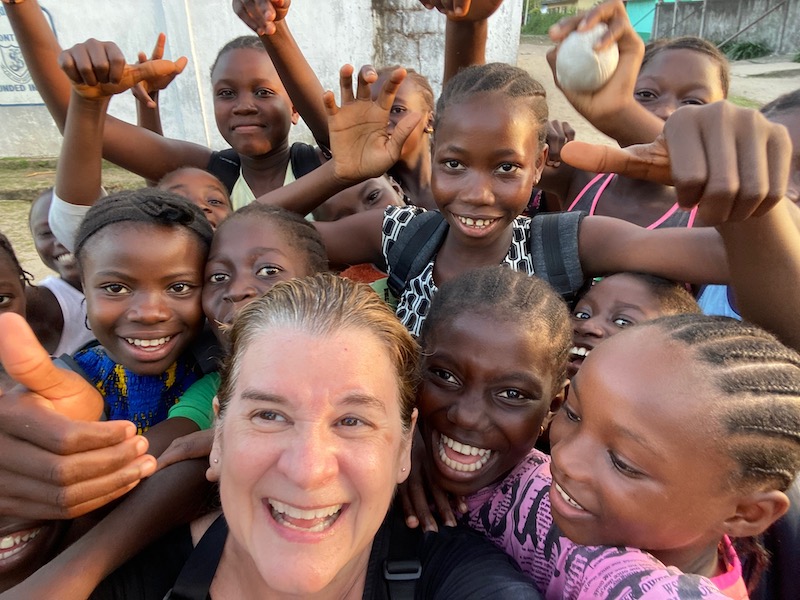 While there, we stayed at Bonthe Holiday Village, which is under renovation. with simple rooms, a bath and air conditioning at night only. Bonthe Island is about a 4-hour drive from Bo, plus a 45-minute boat ride
#10 Explore the Gola Rainforest National Park
Gola Rainforest National Park is the second national park in Sierra Leone and has the largest tract of rainforest in the country covering over 175,617.79 acres (wow!). They have three main tracts that people may visit in Gola: Belebu, Lalehun, and Sileti.
Belebu is known for mountain climbing. They also have some gorgeous panoramic views that are amazing and a Picathartes nesting site. The villagers perform a cultural dance as well.
Lalehun has a lot of trails, perfect for trekking, staying overnight, or for camping spots. However, be aware of the 'Gola' – which is a "masked devil dance" done by the Lalehun villagers.
Sileti is pretty incredible once you get used to it and you may be able to see Diana Monkeys along the Mahoi River. They also have a 3-day trek through the Gola South to the Tiwali Wildlife Sanctuary.
#11 Travel to the Banana Islands
Surrounded by water, Banana Islands is a group of islands located southwest of Freetown. The Banana Islands is one of the main tourist attractions in Serra Leone. They offer a lot of watersports activities like cave diving (cenotes), scuba diving, sport fishing, snorkeling, and whale watching. With its natural surroundings, accommodations are minimal, but they do offer guided tours and beach sports in one of the most beautiful islands in West Africa. They also have historical sites, such as churches, villages, and well-preserved forests that get extremely wet.
Banana Island is basically three islands:
#1 Dublin which, is known for its beaches.
#2 Mes-Meheuxa which, is known for conservation and eco-adventure.
#3 Ricketts which, is known for its lush rainforests.
Tips for Visiting Sierra Leone, Africa
Getting There: Lungi International Airport is the major international airport you will fly into. Once you arrive in Sierra Leone, you will be taken to get a COVID test.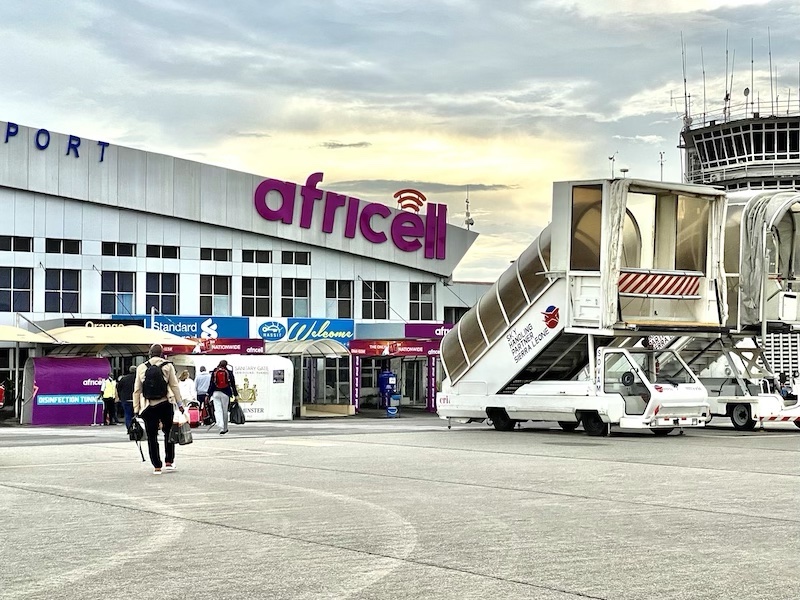 You can also buy a SIM card for $10 at the airport, so look around.
From the airport to the city center, a driver will take you from the airport to the boat station where you can take the Sea Coach Express Ferry for about 30 minutes. The ferry is crowded, so keep that in mind. It will take you to the Freetown terminal.
Where to Stay in Sierra Leone: It's best to stay near the city center, as public transportation should be close by. The Country Lodge Hotel could be your best bet in Freetown.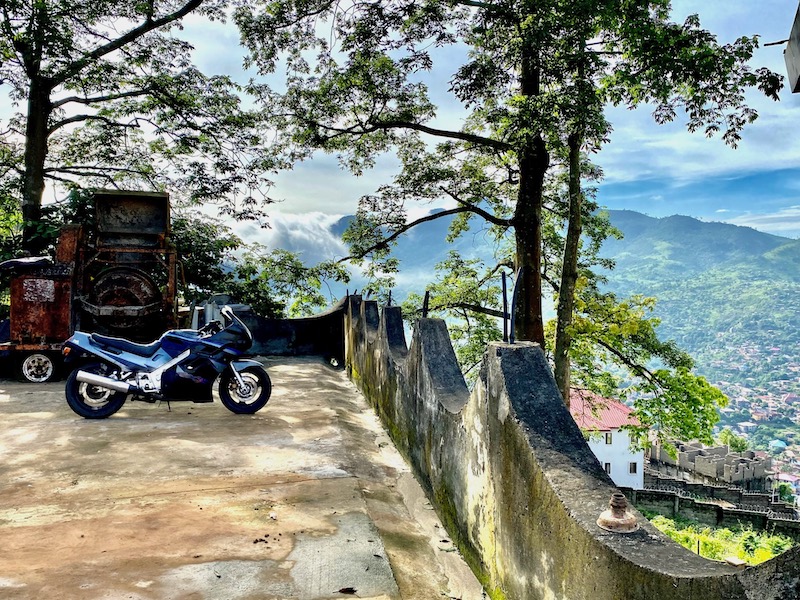 For a little more, you can book the Mamba Point Hotel.
Getting Around: Navigating all of Sierra Leone on your own would be super challenging, so it's best to hire a tour company. My group went with VSL Travel.
Vaccinations: Yellow fever vaccination is required and malaria medication is highly recommended.
This post may contain affiliate links.
---
More About Africa: