Argentina is one of the most important wine-producing countries in the New World. It is also the largest wine producer in South America. What gave rise to the country's high-quality wine industry is the high altitude deserts and the foothills of the Andes mountains. This South American country is making a name for itself by releasing renowned red wine products that combine a delightful taste with a satisfying finish. This country has a long viticultural tradition and wines have been made here since the 1500s, initially by Spanish missionaries.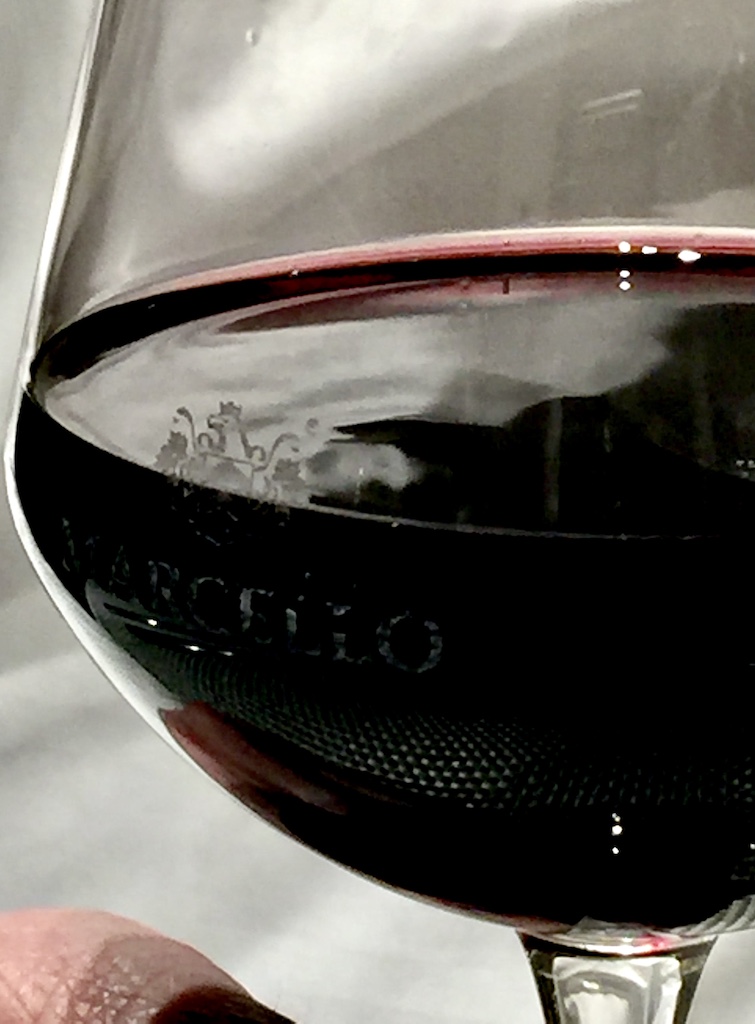 ---
---
What's in this post:
hide
Best Argentinian Wine
---
---
Argentina, the spiritual home of Malbec, has areas with low latitude that are tempered by the high altitude and cold mountain air. The effect of altitude makes for good growing conditions and great structure for aromatic white grapes and other grape varieties. Over 75 percent of all Malbec acres reside in Argentina. As such, the country restored Malbec in the top 20 of all noble grapes.
At present, Malbec is produced in seven different countries and continues to gain in popularity and growth. Malbec grapes like to be in high elevation regions with hot days and cold nights. These make the grapes produce more fresh acidity.
Top Producing Premium Wines
Argentina, as one of the top producers of premium wines, has a rich wine history. Argentina's wine production produces an endless array of different New World wines. Great examples are Syrah, Tempranillo, Cabernet Sauvignon, Bonarda, and Malbec. This country is recognized for its variety of grapes, including red grapes as well as white grapes. So you will be seeing more white wines coming from Argentina nowadays.
Malbec is the Best Argentinian Wine
Argentina is best known for creating the best Argentinian Malbec in the entire globe. A Malbec is a high-end wine that is known for having a strong and fruity flavor. It has a very smooth texture and finish. It allows you to enjoy an exciting flavor that is delightful to drink. Malbec is a rich and dark wine with a flavor that can be compared to a plum. It is considered an Argentinian national wine because it is a leading grape which was present ever since the 19th century.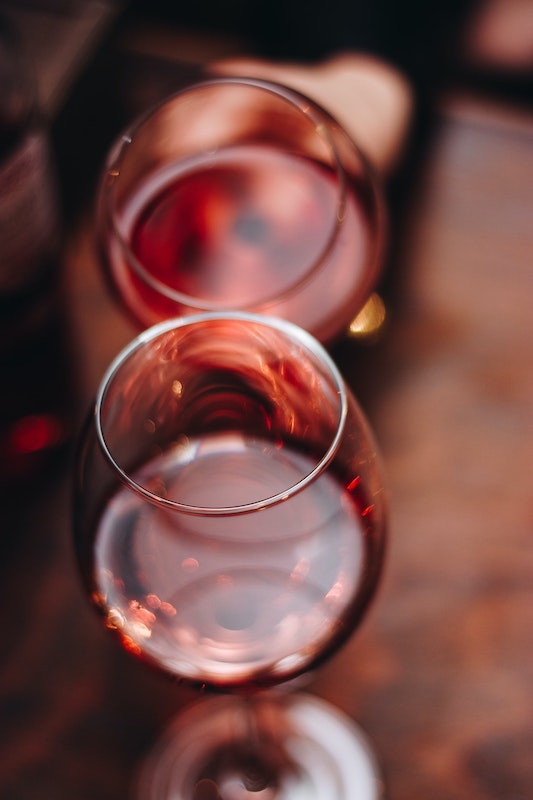 Oaking is a Process Used
Because of the richness and bold flavors that accompany Malbec, several people who enjoy it think that a long period of oaking is used. However, this is not the case. In several instances, Argentine Malbecs are oak aged for half a year. When oaked for 10-12 months, Malbec wines of Argentina will give off a classic smell of blueberries. Argentina offers more than just Malbec wines. You see, Malbec grapes are not the most widely planted grape in Argentina. Bonarda, a medium to full body wine, was the most popular grape variety throughout the country.
Argentinian Wine Regions
Argentina, which is the fifth-largest wine producer in the world, has the Mendoza region, which is the most popular and well-known region for wine in this country. Wine lovers can view vineyards at the foothills of the Andes. Bodega Norton is an Argentinian wine estate of Mendoza. It is known for its Malbec and Malbec-based red varieties.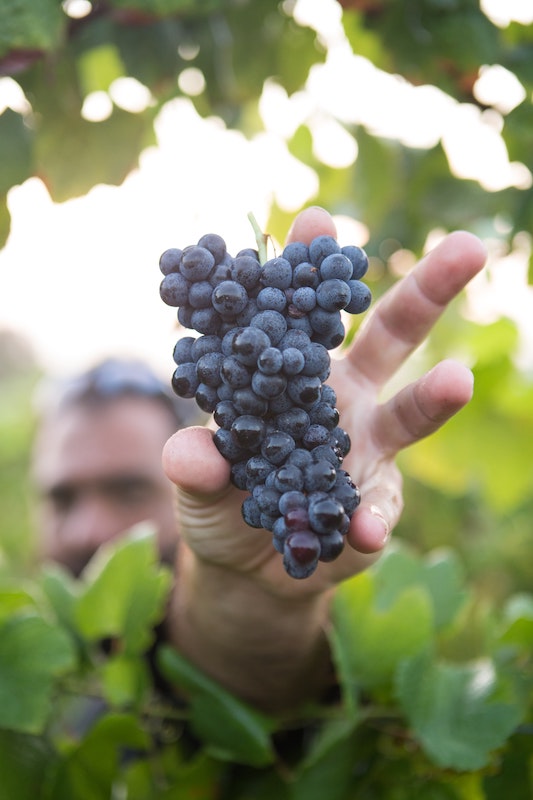 Lujan de Cuyo and Valle de Uco Districts
You will find that the Lujan de Cuyo and Valle de Uco districts are home to some of the most highly-rated wineries in Argentina. The Luján de Cuyo and Valle de Uco have several wineries that are partnering up with local artists. So, you can view enriching galleries while you partake in your wine-tasting activities.
Salta District
Salta, on the other hand, has the Bodegas El Porvenir which is the highest quality winery in the world. The altitude in this area lends certain characteristics to the Argentine wines, making them some of the very best wines in the world. Salta is a fun wine region and is home to Argentina's most extreme weather, with intense solar radiation, and terrain. You will discover sun-filled days, cold nights, and soaring mountains.
The primary wine-producing area in Salta is Cafayate. Although, it is not the only great place to get wine in this region. Some of the more famous bodegas include Etchart and San Pedro de Yacochuya. Argentina has much more than just the Salta and Mendoza regions for wine-lovers to explore.
Top Argentinian Wine Regions:
These Argentinian wine regions include the province of San Juan, La Rioja, Catamarca, among others. These are:
#1 La Rioja
La Rioja has the cultivated surface of the Famatina Valleys GI that is located in the middle of fertile oases and arid mountain ranges. The valleys are characterized by a hot climate, mild nights, and severe drought. Among the predominant reds in this area are Malbec, Cabernet Sauvignon, Bonarda, and Syrah.
#2 Catamarca
This region in Argentina is for wine lovers who are not afraid of a challenge. This breathtaking mountainous region is great for adventurers. Yes, there are not wineries around every corner. However, there are amazing ones to find and explore. There is a rough wine route you can follow in this region.
#3 Cordoba
The vineyards in this region first started in the 16th century by Jesuit missionaries. It has several wineries to visit, including the Patente X, Jairala Oller, and Famiglia Furfaro.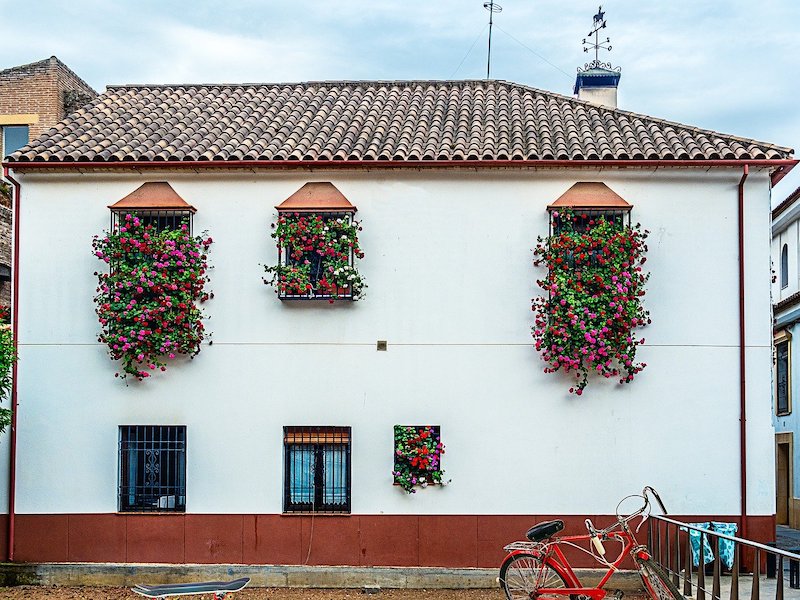 #4 Rio Negro and Neuquen
Rio Negro and Neuquen represent the southernmost part of Argentina's wine regions. The Rio Negro valley is a lush area, which stands in stark contrast to the rest of the Patagonian plateau. It has the wine producer Bodega Chacra. This region consists of high winds, which helps to keep insects that might damage vineyards to a minimum.
#5 Buenos Aires
Buenos Aires is composed of a range of mountains and low-lying undulating plains, a humid climate, and windy with low thermal amplitude due to the proximity of the ocean.
#6 Napa Valley
The Napa Valley produces high quality and the best value for Napa wines. It has wineries that are fortified with state-of-the-art technology and visiting centers.
Top 10 Argentinian Wines
Most of the highest vineyards in Argentina reside far from the pollution of big cities. They grow on young, barely tilted soil. Argentina also boasts remarkable, authentic, and unique wines with amazing flavors, satisfying aromas, and deep colors. Read on to know the top wine products in Argentina and the best Argentinian wine with great value and price points.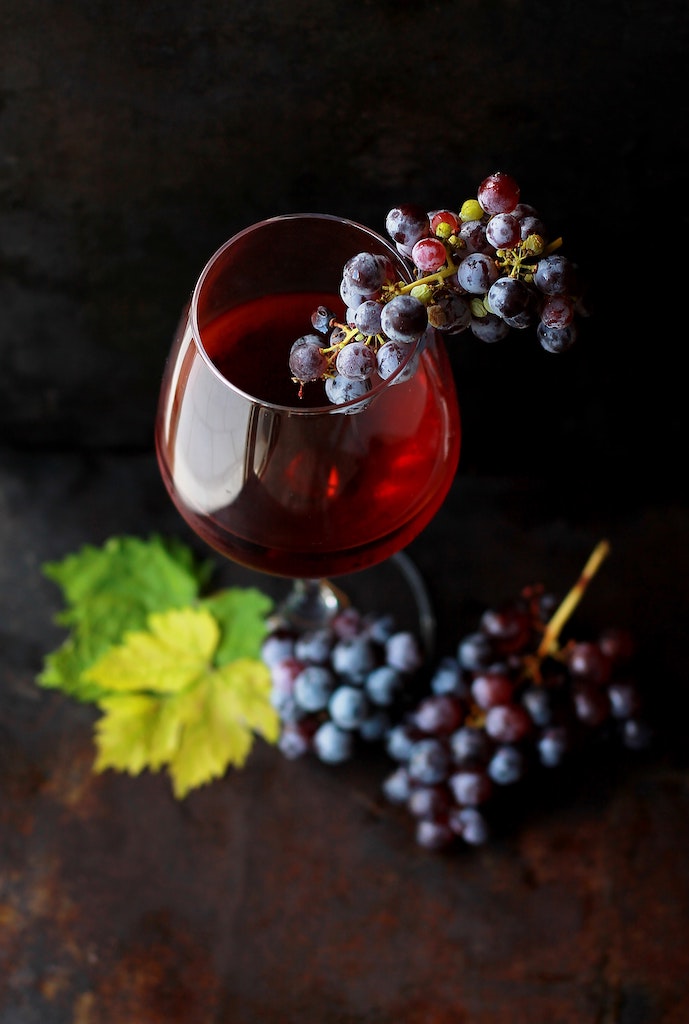 #1 Volturno Cabernet Sauvignon/Malbec blend
This wine from Vina Cobos is a blend of Argentine Cabernet Sauvignon and Malbec. This winery's signature blend Volturno always receives very high scores. It is also keenly sought-after by people at home and abroad.
#2 Susana Balbo Signature Rose 2017
The Susana Balbo wines are made with a blend of Argentine Malbec and Pinot Noir. This wine is a great showcase of the Uco Valley region in Argentina. This versatile blend presents floral notes alongside wild cherries and strawberries. This wine is ideal for entertaining because of its bright excellent acidity and refreshing finish.
The Susana Balbo wines are white blends made with Semillon, Torrontes, and Sauvignon Blanc from Paraje Altamira at 1,050m above sea level.
#3 Graffigna Reserve Pinot Grigio
This fine Pinot Grigio is made of Argentine grapes that are found in ideal desert conditions, resulting in an intense floral and fruity wines aroma.
#4 Blanc de Franc
This wine is a 100 percent Cabernet Franc rosé made by Andeluna, which is a top producer in Gualtallary. Unoaked, this is a pale, Provence-style rosé, expressive with raspberry, redcurrant, strawberry, and rose notes. It is taut and crisp, with a juicy-fruit palate. What's more, it is subtle and elegant.
#5 Quimera by Achaval Ferrer
This Malbec comes from one of the most respected and well-known wine producers in the Mendoza region of Argentina. Quimera is a concentrated and strong wine that is best paired with a delicious steak and chimichurri.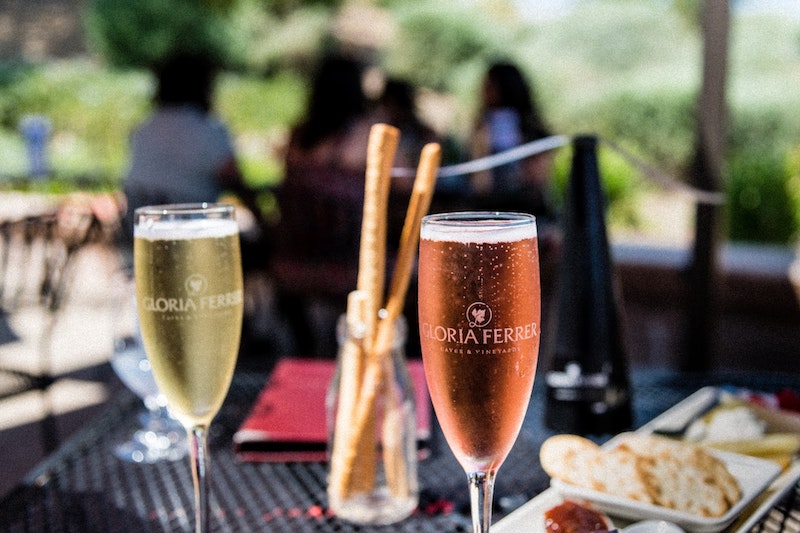 #6 Catena Zapata Nicolas 2015
The Catena Zapata Nicolas 2015 is a potent blend of Cabernet Sauvignon, Cabernet Franc, and Petit Verdot. It also enjoys plenty of critical acclaim. It showcases the versatility of wine from Argentina with its deep violet hue. This perfect wine pairs well with black cherries and black fruits with deep cocoa notes for a lush finish.
#7 Cheval des Andes, Malbec/Cabernet Sauvignon blend
Cheval des Andes from Terrazas de Los Andes is a powerful, age-worthy, and refined Malbec blend. It was born out of a collaboration between LVMH and Pierre Lurton of Cheval Blanc. Old wine vineyards near Mendoza produce an astonishingly complex wine that is concentrated and balanced, which is fit for a king.
#8 Salentein Numina Gran Corte
This wine is one of the best versions of red blend, combining Malbec, Cabernet Sauvignon, Cabernet Franc, Merlot, and Petit Verdot. The Salentein Numina Gran Corte is rich in color, displaying bright red fruit and sweet spice aromas. It also comes with attractive hints of Mediterranean herbs. This wine is polished and refined with mouthwatering acidity.
#9 Terroir Series Finca Coletto Malbec
This wine is an original Malbec. It is an exquisite combination of luxury and freshness. It comes from a 50-year-old vineyard in El Peral, Tupungato, at 1,130 meters above sea level. You will find that the mild climate of the region produces a fruity bouquet of cherries, including black cherry, berries, and fresh flowers.
#10 Zuccardi Serie A Bonarda
It is an elegant wine with just a bit of spice. This Bonarda wine from Argentina features a plush, medium body, gentle silky smooth tannins, and a long, dry finish. Strawberries and aged oak brightens the black fruits, such as cherries and blackberries.
Other Argentinian wines include the El Esteco Old Vines and the Altura Maxima Malbec by Bodega Colomé. The Altura Maxima Malbec is a wine aged for 24 months in used French oak and oak barrels. Another is the DOC Malbec which is produced by Luigi Bosca using grapes sourced from an old vineyard in Vistalba, Luján de Cuyo.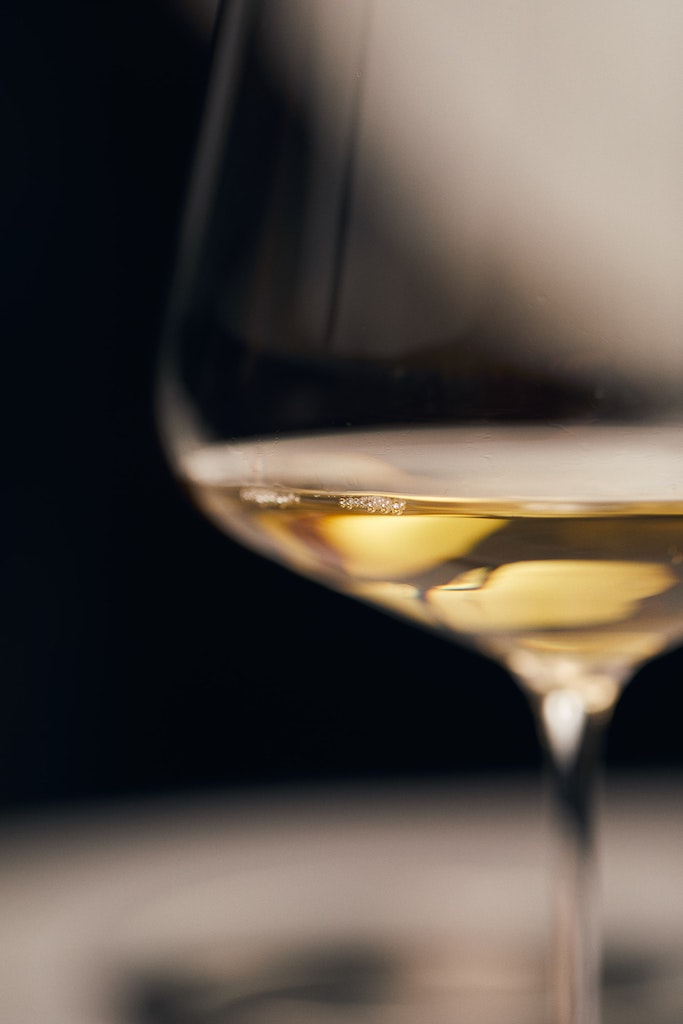 Apart from the Argentine wine industry, there are also red wines in South-west France and Southern France, which are areas with the best condition to grow high-quality grape varieties.