Paris is a city full of life, beauty, and charm. Paris has it all, from the iconic Eiffel Tower to the famous Notre Dame Cathedral. You can't go wrong with this 4 day Paris itinerary. This blog post will help you plan 4 perfect days that highlight some of Paris' most popular attractions. Whether you're visiting for business or pleasure, 4 Days in Paris will be sure to please everyone!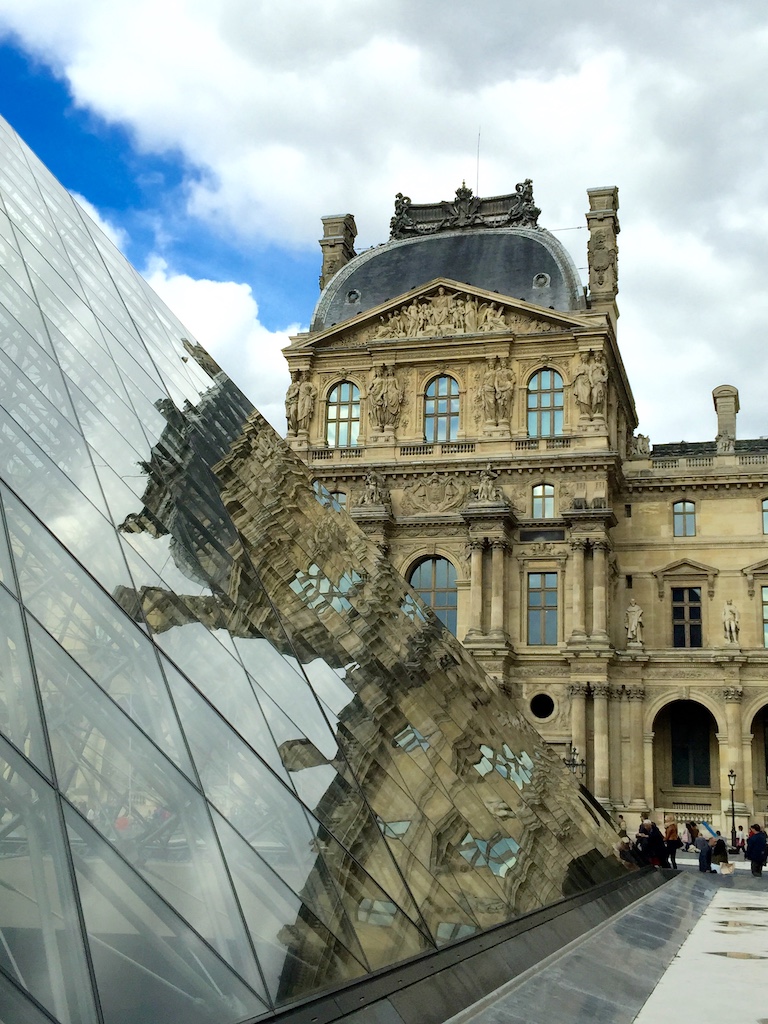 When you go to Paris for the first time landing at Orly Airport, it's like stepping into a fairy tale. We've seen the narrow streets and cafés in films, been enchanted by the romance in novels, adored the evening lights of a beautiful park, and daydreamed about the twinkling lights of the Eiffel Tower. So when it's time to see the city, you want to make sure you get it right as the first-time visitor. That's where our 4 days in Paris itinerary comes into play.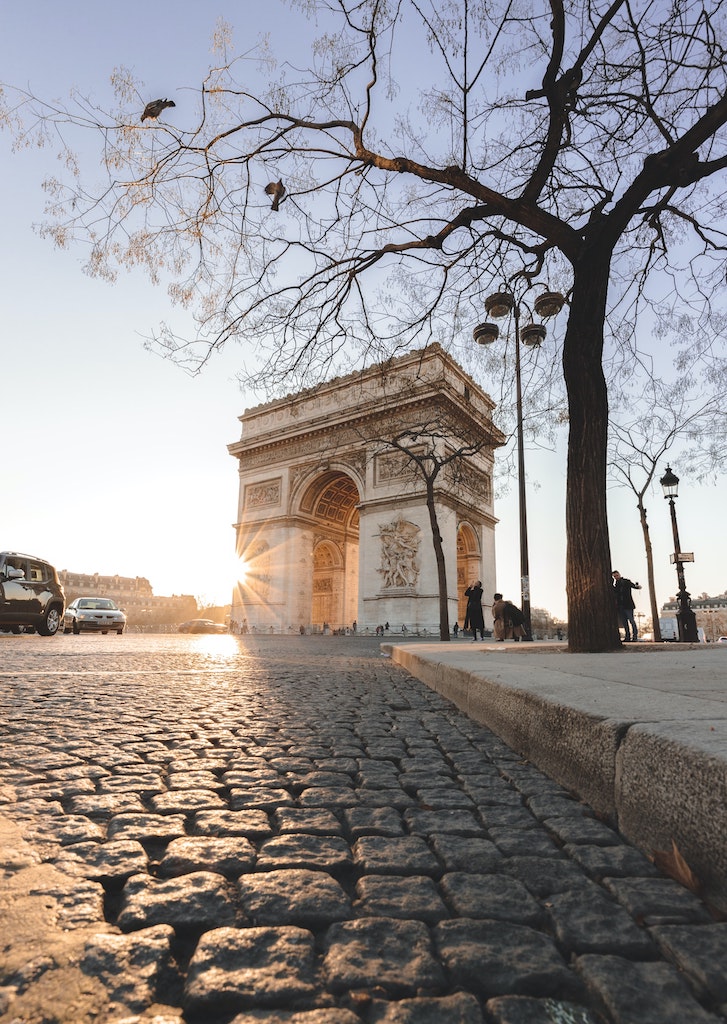 ---
What's in this post:
hide
Four Exciting Days in the City of Lights: The Ultimate 4-Day Itinerary for Paris
---
---
Why Four Days In Paris? Because.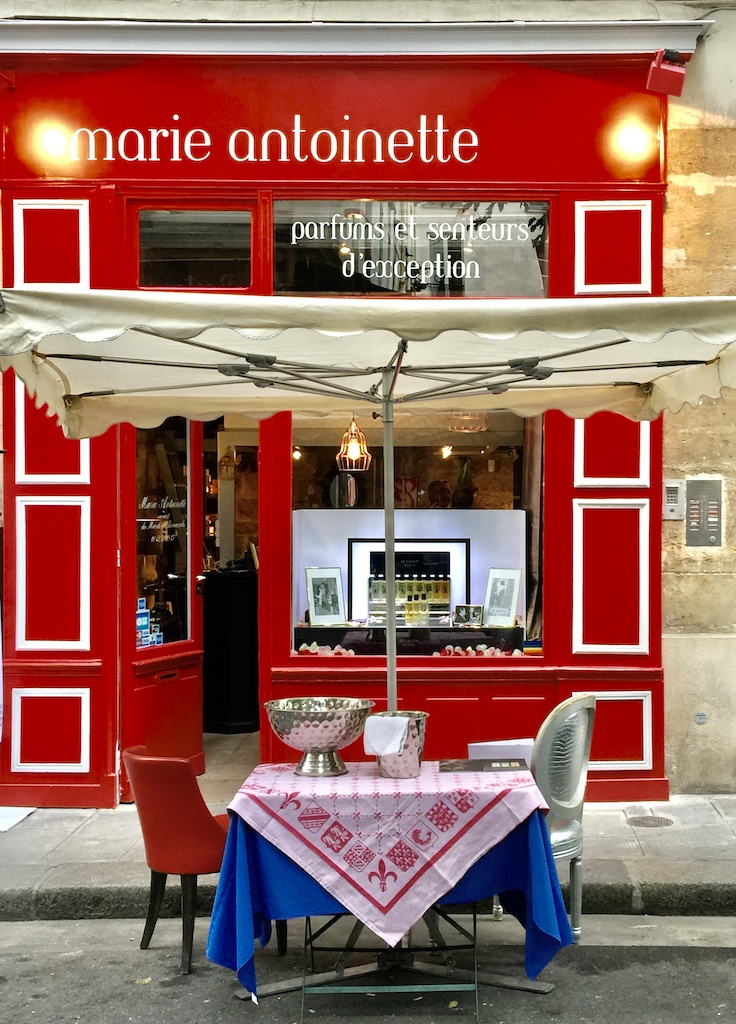 Paris is a city that everyone can enjoy, regardless of their interests. If you're an art lover, there is the Louvre and Orsay museum or musée de l'orangerie. If you want to see famous architecture, the Notre Dame and Sacre Coeur cathedrals are must-sees. And don't forget about the shopping! The Champs Élysées has some of the best stores in the world.
When deciding how long to spend in Paris, keep in mind that you won't see everything the city has to offer in a single visit. Prioritize the most important sites to you and plan enough time to unwind and absorb some of Paris' legendary ambiance on the streets!
For this good reason, a four-day stay in Paris is ideal. You may see many of the city's main sights and attractions in just four days while still having a great time relaxing and observe people at a Parisian café

My version of the Best Paris Itinerary
Paris has something for everyone. History buffs, art connoisseurs, technology geeks, and architecture enthusiasts are all among the attractions available there. Of course, it's tempting to cram in all of the sites since there's so much to see, but you'll then discover that you don't have much time to "live like a Parisian." That would be a shame.
To make the most of Paris, schedule one or two significant attractions each day, then spend the remainder of your time walking around the city's neighborhoods and leaving yourself enough energy to go out for a drink and some dancing or live entertainment at night.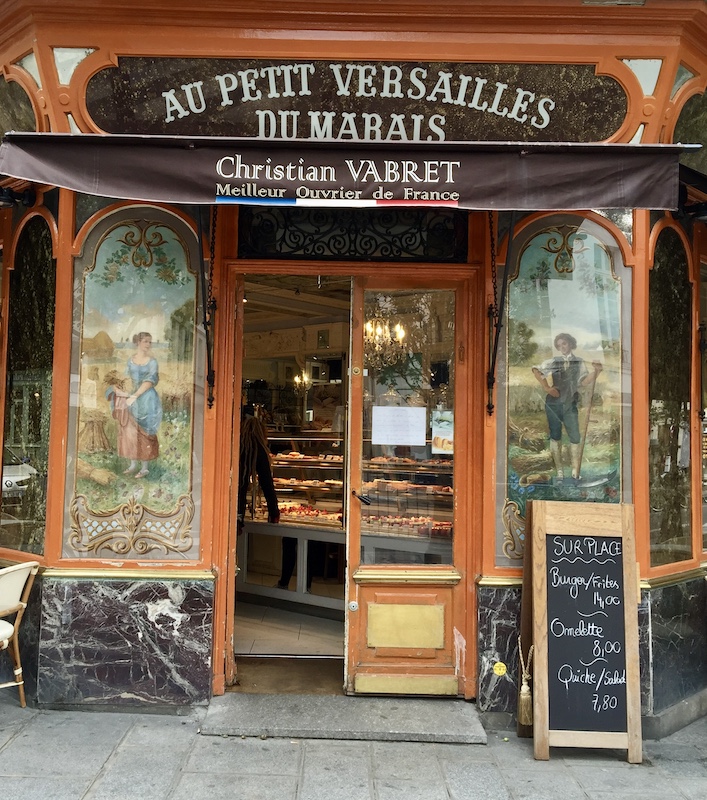 There are no hard-and-fast rules, so you may enjoy yourself in Paris any way you want for four days. However, as a general guide, when arranging a four-day visit to Paris, keep in mind to include variety.
If you spend four days rushing from one museum to the next, you'll undoubtedly be exhausted and overwhelmed, and you'll have missed out on the lovely Parisian atmosphere.
The following itinerary is a detailed schedule for your trip to Paris, including ideas for what to do with extra or less time there. Compressing this plan into one, two, or three days is suggested below the specific timetable.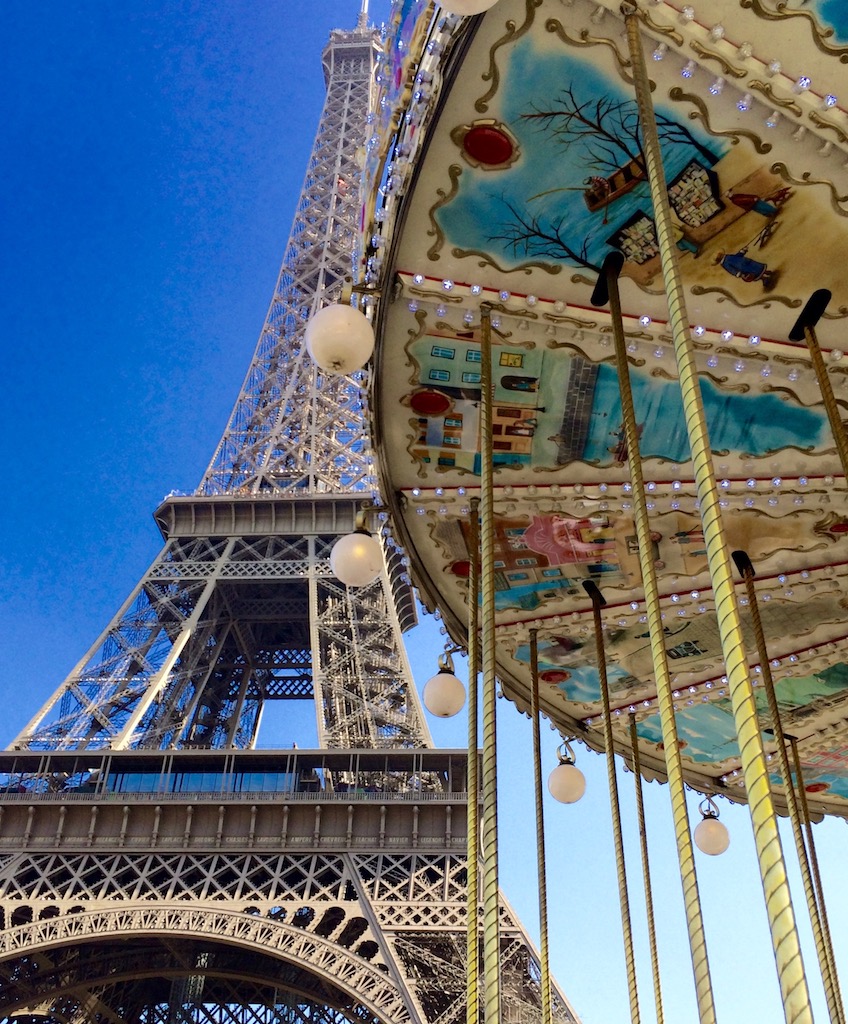 Day 1:
Walking Tour to the Left Bank, Saint-Germain, and the Eiffel Tower
Begin with a walking tour on your first day to get your bearings, learn tips and suggestions from a local guide, and head to the Left Bank for sunset and an evening at the Eiffel Tower.
A walking tour is the best way of starting your trip to Paris. It's also a perfect way to orient yourself, learn about the city, and get some tips from a local guide.
It generally includes many of the main attractions in a city (though Paris is large enough that you can't see them all in a few hours). In addition, it gives context surrounding them by including historical and cultural information.
The Left Bank Tour: the Luxembourg Gardens and Saint-Germain
After your walking tour, walk to the Left Bank. This will take you about an hour, give or take, and is an excellent opportunity to see some of the more interesting neighborhoods in Paris. Saint-Germain-des-Prés is a particularly charming area with lots of cafés and boutiques and ancient churches like Sainte Chapelle and Notre Dame de Paris.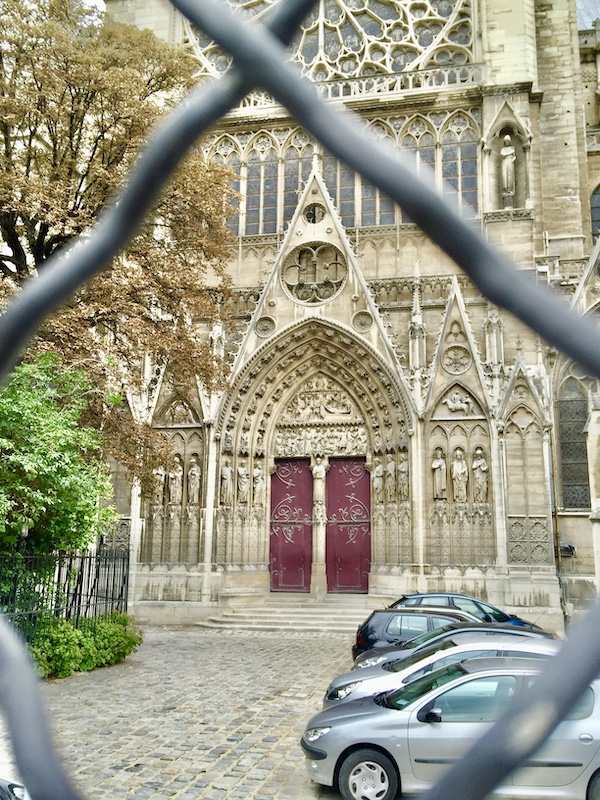 It was also home to Picasso, Ernest Hemingway, and F. Scott Fitzgerald among other illustrious figures in the Roaring Twenties, as well as being the Paris of that era. Until painters and artists moved to Montmartre since it was less expensive, it was also a magnet for celebrities such as Grace Kelly or Cary Grant.
In the vicinity is the Le Bon Marché department store, across the street from the 6th Arrondissement. A French institution dating back to the 19th century that sells high-end fashion, beauty, and gourmet food is here.
We adore Les Grandes Epiceries de Paris, a very bougie specialty grocery store with a wide range of exquisite foods – think excellent bread, pastries, cheeses, and so on – all under one roof.
Take a coffee at the Ten Belles coffee shop on Rue du Cherche-Midi, then take a short walk to the Jardin du Luxembourg, where you can relax in the sun among the flowers.
As you continue walking, you'll reach the Seine River and get fantastic views of the Eiffel Tower. Then, cross one of the bridges (Pont Neuf is always popular) and make your way to Champ de Mars for sunset.
The Senate meets in the Palais du Luxembourg, which you may see from the beautiful Avenue of d'Iena. Then, arrive at the Église Saint-Sulpice, one of The Da Vinci Code's settings. The church took 150 years to complete and was designed by Delacroix.
Come back onto Rue Bonaparte to reach Saint-Germain-des-Prés, Paris' oldest standing church, constructed in the 11th century. You may see the famous Café de Flore and Les Deux Magots, cafes where artists, writers, and socialites spent all of their time in the early 20th century. Sit down for a cup of coffee outside or go inside and take a look at the lovely architecture, which has barely changed over a century.
Continue along the Boulevard Saint-Germain with an optional detour to La Dernière Goutte for a fantastic selection of wines and to pick up a bottle for your night picnic. Fromagerie Laurent Dubois, which will get you to the lovely Shakespeare and Company – the iconic new and used bookstore that has been attracting book lovers since 1951.
Musée d'Orsay – 2nd Major Art Musuem
Musee d'orsay, a museum dedicated to European art from 1848-1914, is far less crowded than the Louvre museum and has fascinating exhibits. The Musée d'Orsay is a beautiful building in an ancient railway station on the river, with stunning architecture from the 1800s and some of the most delicate impressionist art. You'll be dazzled by Cézanne, Van Gogh, Degas, Monet, among others.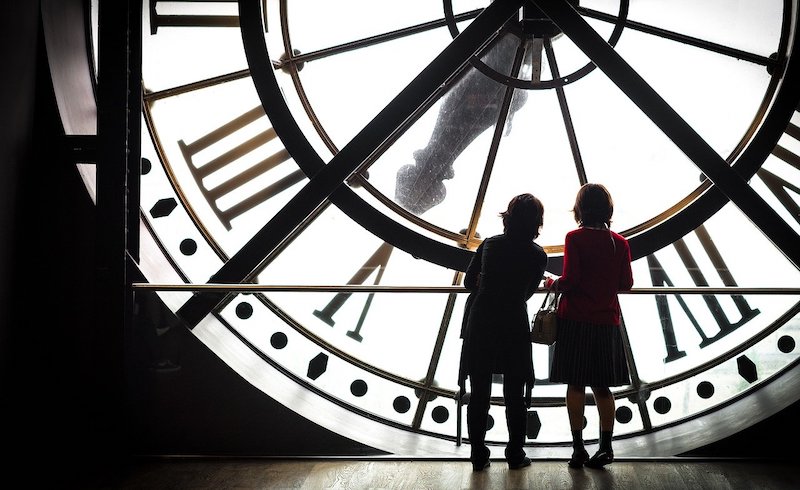 This is the second major art museum in Paris that you should see if you love art (we like the Rodin Museum as well, but it's in the "more time" section because it's one museum too many for us).
The museum's location makes it convenient to travel between Paris and Lourmarin, with frequent connections available. In addition, the town's beautiful old market square is worth a visit which contains lovely 16th-century allegorical sculptures. You'll also find unique works by Edouard Manet and Claude Monet at the Musée des Beaux-Arts de Lourmarin.
You can't go wrong with this location as it's close to many attractions – then take your pick of either crossing Pont Neuf or blindly heading north along Quai des Grands Augustins until you see Notre Dame in front of you. This will bring you right back onto Île de la Cité, which I recommend for sunset if possible so that you can see the city lights.
As you wander the lovely Rue Cler and gather whatever else you require, pick up your picnic items. There's also another Amorino or Ladurée bakery with its renowned macaroons and a must-see store for tea connoisseurs: Mariage Frères creates exquisite mixtures from various harvests in Darjeeling to Japanese teas and beyond. Ask the shop assistant for assistance if necessary.
The Eiffel Tower
Built by Gustave Eiffel for the 1889 World's Fair, the Eiffel Tower is the most popular tourist destination in Paris, with over six million visitors a year. From all around central Paris, you can see the Eiffel Tower, which is visible from every part of the city. This includes the lovely views of the bridges spanning the River Seine from the Jardins du Trocadéro to the Champ de Mars where the tower is located and from Montmartre's Basilica Notre-Dame.
The Eiffel Tower is best seen from the Champs de Mars, where it resides. However, from a nice grassy area on the southeastern side of the tower, there is plenty of space to spread out for a picnic. The tower is lit up with different colors every night, and on the weekends, there are often special events (like concerts) or fireworks displays. The tower has 3 levels of observation deck open for the public, each with a different view, accessible by lifts and steps up to the 2nd floor (total 674).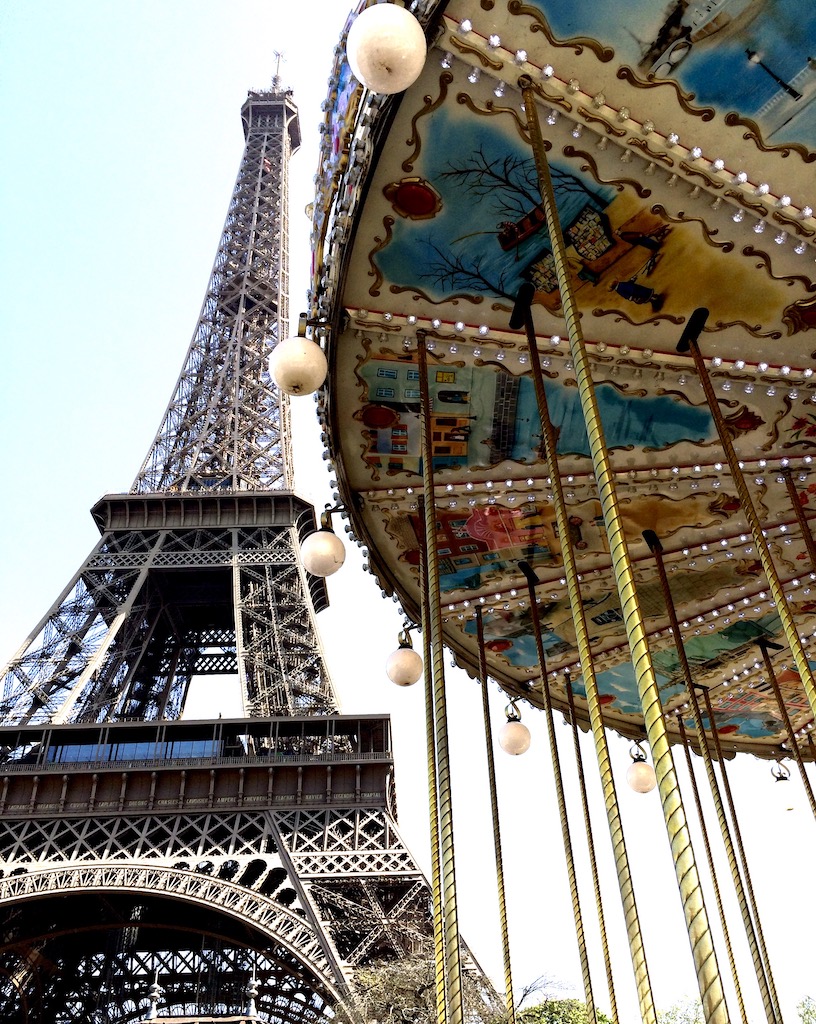 We recommend visiting the top of the Arc de Triomphe or Tour Montparnasse for a postcard view of Paris, as the Eiffel Tower will be included in the scene. The disadvantage of seeing the Eiffel Tower from its highest point is that you can't see it. But, of course, there's a certain allure to conquering it. You may reach the top by taking elevators to the second or third-floor viewing decks, or you might climb up to the second-floor platform, which has more than 1,500 stairs in total.
Day 2:
Gothic Churches, the Louvre, and Walk in the Right Bank
Day two will begin with a visit to Notre-Dame de Paris, the cathedral on Île de la Cité. It's stunning inside and out – you'll want at least an hour or so here (and maybe more if it's crowded), which is about as much time as we recommend for this touristy location.
The Louvre is also quite popular and worth seeing in your free time visiting churches around Old Paris, but we only recommend spending one day there since it can take hours to see everything. You should plan accordingly if you intend to spend a few full days here later in your trip!
Spend the late afternoon and early evening at the Louvre, making it your new home away from home. Then, after you've had a lovely meal, spend some time in the afternoon or late evening exploring one of the world's most significant art collections, ideally with a professional guide.
Notre Dame and Sainte-Chapelle
To see two of the most spectacular Gothic structures in Paris, get an early start. Both are churches.
The magnificent Notre Dame Cathedral is a must-see for art appreciators and visitors wanting to stroll through some of the most romantic church naves. You can go through it in minutes, gazing at the gothic arches and exquisite stained glass windows as you please. For incredible views, visit the tower.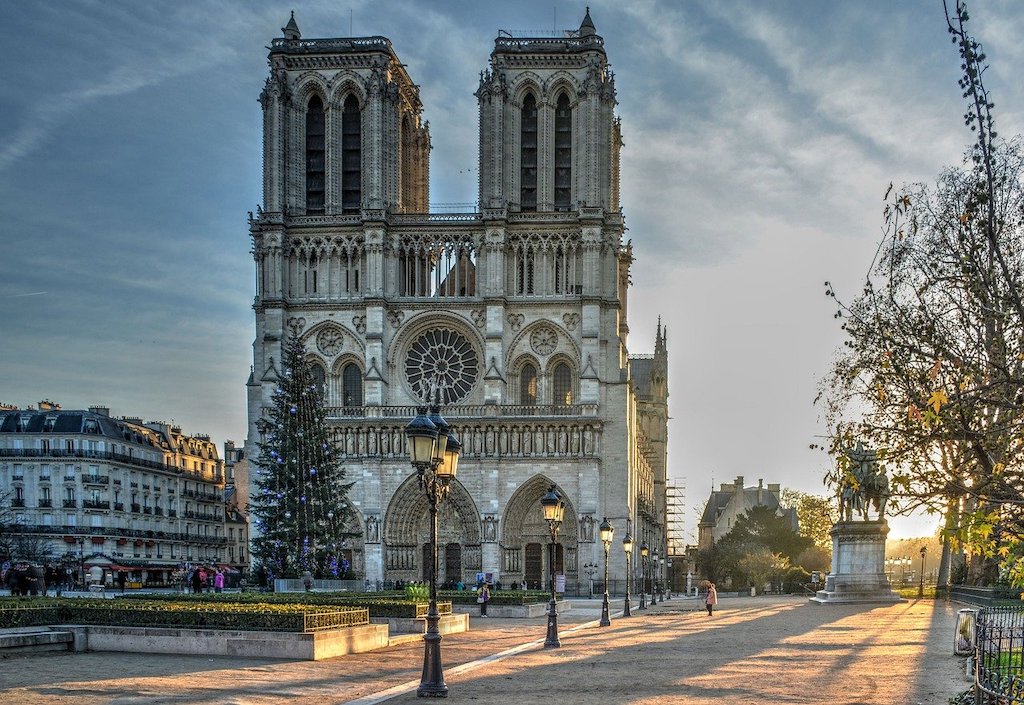 After Notre Dame, cross the Pont Neuf to visit Sainte-Chappelle. It's a bit out of the way but worth the trek for its incredible stained glass windows – it's one of Paris' most underrated attractions.
This tiny chapel may be found just a few blocks from the Palais de Justice. It's a little, maybe not particularly remarkable, building outside, but the real show is inside the chapel. It is considered Paris' most beautiful Gothic church, and it's well worth your best time to visit.
The Louvre
The Louvre is, without a doubt, the finest art museum on the planet. People would undoubtedly name the Louvre as the best art museum if they were asked. The Prado Museum in Madrid and Uffizi Gallery in Florence are also favorites of ours, but there's no doubting that Paris has the greatest and most comprehensive collection of art in the world, at least from what I've seen.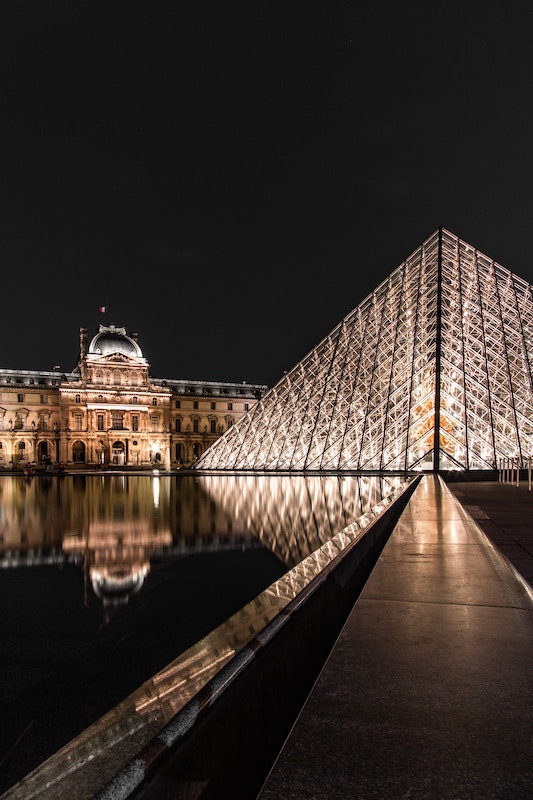 Check out the Mona Lisa, the Venus de Milo, the Victory of Samothrace (or Winged Victory), and moving paintings The Raft of the Medusa by Théodore Géricault and Liberty Leading the People by Eugène Delacroix (the famous scene you'll have seen depicting Marianne).
Walking around an art gallery and admiring beautiful paintings is pleasant, but learning the backstory behind each piece of artwork and its role in history and the development of art history is exciting. We highly encourage investing in a guided tour to the Louvre (I like "Take Walks" and have done numerous tours in Europe.) A museum tour with an art historian will give you the background and stories behind each piece of art, which are the elements that truly bring the experience to life. Also, arguably, more importantly, they'll assist you in determining the crucial periods and themes to focus on.
Paris' Rive Droite
If you're looking for a guide to Paris' Rive Droite, the right bank of the Seine River is an excellent place to start. From Notre Dame proceeding down past Hotel de Ville and Place des Pyramides at its terminus point in front of Napoleon's tomb (the Invalides), this area has so much history that your head will be spinning by day's end from all of the information overload. Take rue de Rivoli and head east to enter Le Marais, one of Paris' most beautiful areas.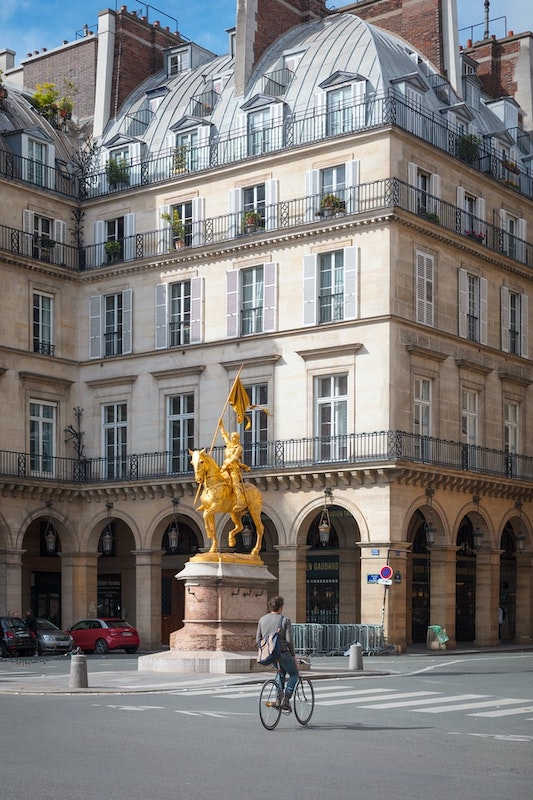 The Ile de la Cité, a small island in the middle of Paris where most of the city's monuments are located, is divided by the river into the Rive Gauche (Left Bank) and Rive Droite (Right Bank) if you've had enough of visiting the Louvre, head over to La Grande Arche.
The Arc de Triomphe and the Champs-Élysées
If you're looking for an adrenaline rush, head over to the Arc de Triomphe and spin around its roundabout at high speeds – be careful not to hit any pedestrians (or get hit yourself). Napoleon erected the Arc de Triomphe in the early 1800s to commemorate a victory at Austerlitz. The Arc de Triumf is a memorial to the French Revolution and Napoleonic Wars. An eternal flame and a Tomb of the Unknown Soldier are hidden beneath the vaulted ceiling.
The Arc de Triomphe can be seen from the Place de l'Étoile (now known more commonly as Place Charles de Gaulle), at the top of the Champs-Élysées. From this vantage point, you're sure to be enchanted by the Arc de Triomphe. The Haussmannian style and city planning are displayed here, from the star-shaped pattern of tree-lined boulevards to the elegant structures.
If you want to enjoy some of the world's most famous luxury brands, then stroll down the Champs-Élysées. You'll find all of your favorites here: Chanel, Dior, Louis Vuitton, Cartier, Prada, etc.
Day 3:
Exploring the Neighborhoods in Paris
Today we'll be exploring a few of Paris' neighborhoods, including Montmartre and Le Marais. We suggest you start your day by heading to Notre Dame – do this before most people awake so that it's not as crowded (it will still be busy, but there won't be any queues). The cathedral itself is pretty impressive from the outside, with its two towers rising high into the sky.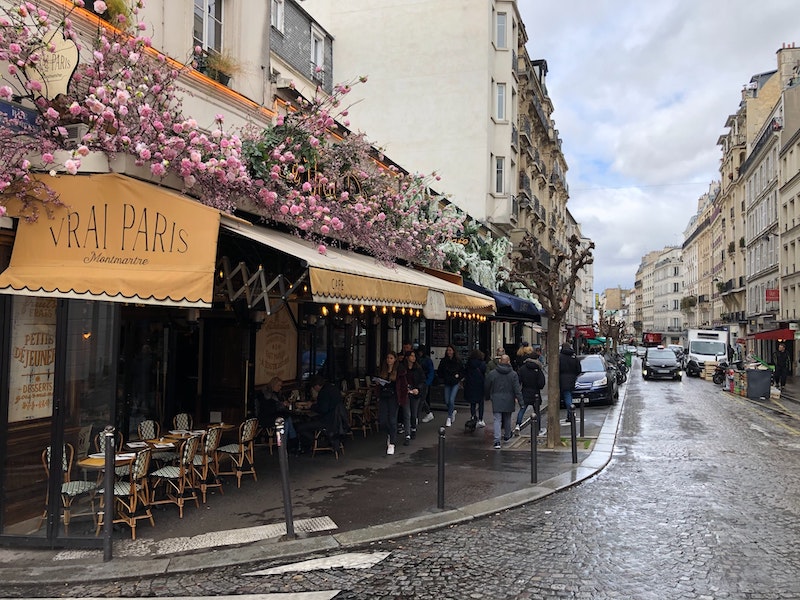 Some excellent works of art inside have been installed over time in different locations throughout the building, such as Saint Denis' head reliquary urn at Chapelle de la Sainte-Chapelle or Michelangelo's Pietà in St Ignatius Chapel.
A Morning in Montmartre
Montmartre is frequently suggested as an afternoon/evening excursion by books and travel blogs. It's easy to see why, as the sunset views are magnificent. At sunrise, you're looking into the sun from Sacré-Cœur! Romance starts to seep in after dark, and the area comes alive with visitors.
I preferred Montmartre in the morning before the crowds arrived. So this is why I've brought you here early in the day rather than late. The area's sights and activities are also inexpensive, with antique shops, tiny theaters, and little public places like Place du Tertre. Remember that Montmartre is a hilly region with many steps between the Abbesses and Sacré-Coeur's lowest areas. Perhaps take an extended walk on your journey.
Next, start your day at KB Coffee Roasters, where you'll discover two advantages. The first is their patio on a charming little square at the base of Montmartre. Which is a perfect spot to enjoy your morning coffee in the Parisian sun. Second, their coffee is excellent. Follow the winding cobblestone streets up the hill, taking in views of the entire city. From there, climb to the top of Montmartre. You may walk straight up the hill using the steep steps or meander through charming cobblestone lanes. The white church on the mountain, Sacré-Cœur, offers one of my favorite views in Paris.
At the top, take in the scenery and the perspective from the platform below, which looks back towards Paris' Old Town and central area. You may also climb Sacré-Cœur's tower for even more spectacular views – it's 200+ steps long and, like other church towers, is narrow and claustrophobic.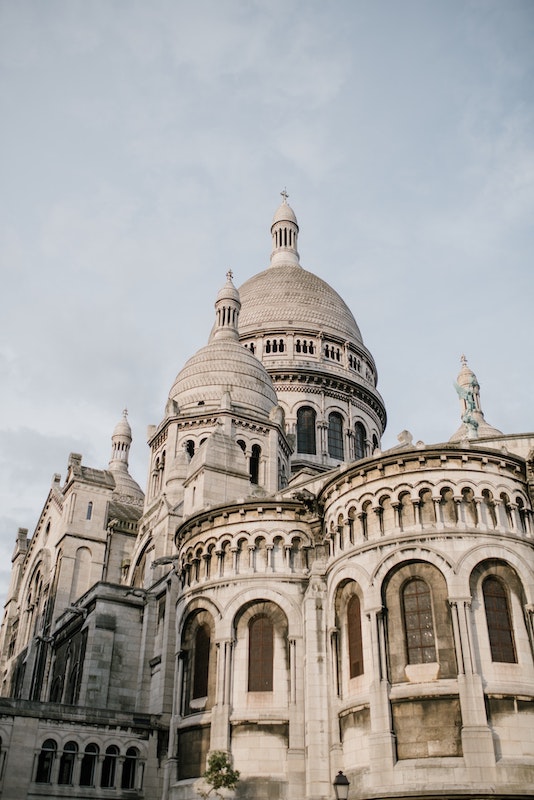 A stroll down Rue des Abbesses, which is the busy center of Montmartre, will finish your first visit. It's filled with businesses and eateries and is worth a stroll through. Here you will find "Moulin Rouge", known as the "Cabaret of Paris,". It is located just outside Montmartre, built in the 18th century. The Moulin Rouge, founded at the end of the 19th century and made the can-can famous, still produces colorful music and dance performances for tourists.
Le Marais
It is now a trendy area in the city, with many trendy bars and restaurants and numerous designer boutiques. The name "Marais" comes from the French word for the marsh, originally used to describe this area. The most fashionable area is now moving slowly north, with Haut Marais (upper Marais) attracting the attention of rising talent in vintage fashion and trendy restaurants.
Canal St. Martin
Canal St. Martin is a canal that has been paved over and is now an above-ground greenbelt in Paris. It's very popular with bicyclists, joggers, and walkers alike who like the idea of seeing nature in the middle of this big city. The area around it has become quite trendy because of its proximity to other hip areas such as Marais (which starts just south) or Belleville.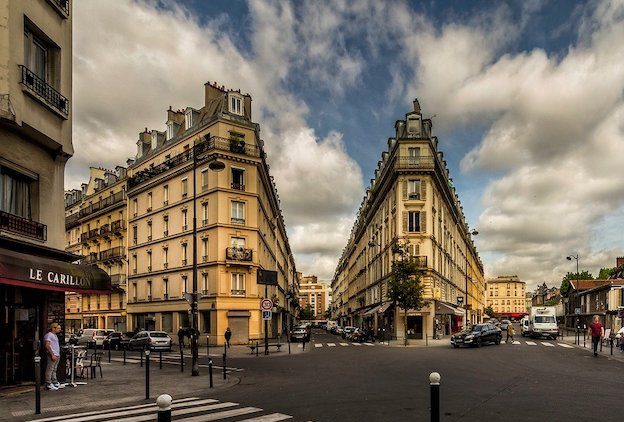 The Canal itself was built by Napoleon Bonaparte at the beginning of his reign for French military use only but after being sold off during World War II became one of Paris' best assets! From the 4th Arrondissement, it's a minute walk to the canal, in the 10th Arrondissement and northeast of where you'll conclude your Le Marais tour.
As the sun began to set, I had about three hours of fun. The food was terrific, and so were the drinks. I made a loop around the canal, stopping at various restaurants, pubs, and cafes on my way for food, wine, or whatever else my heart desired. Here are some best places to visit along the canal that I liked.
#1 Paname Brewing Company
The canal runs along the northern edge of the neighborhood, and there is a nice brewery on it. Unfortunately, Paris was somewhat slow to embrace craft beer, one of the first movers in the sector.
#2 Breizh Café:
Here's another opportunity to try their crepes and galettes if you missed them the first time! This place is on the canal, as promised.
#3 Boulangerie Chambelland:
It's a little south of the canal, but it's well worth the trip if you're gluten-free. This is without question the very best gluten-free bakery in Paris. Their bread is incredible, as are their pastries.
#4 El Cártel del Taco:
Authentic Mexican tacos!
Evening in Montorgueil
For the evening, I would recommend Montorgueil. It's a fantastic area full of restaurants and shops for all tastes and styles. The Place du Panthéon and its area are considered one of the finest places for meals and drinks in Paris (in my opinion, at least). I stayed close by (in Sentier, a sub-neighborhood of the 2nd Arrondissement), and was immediately enchanted.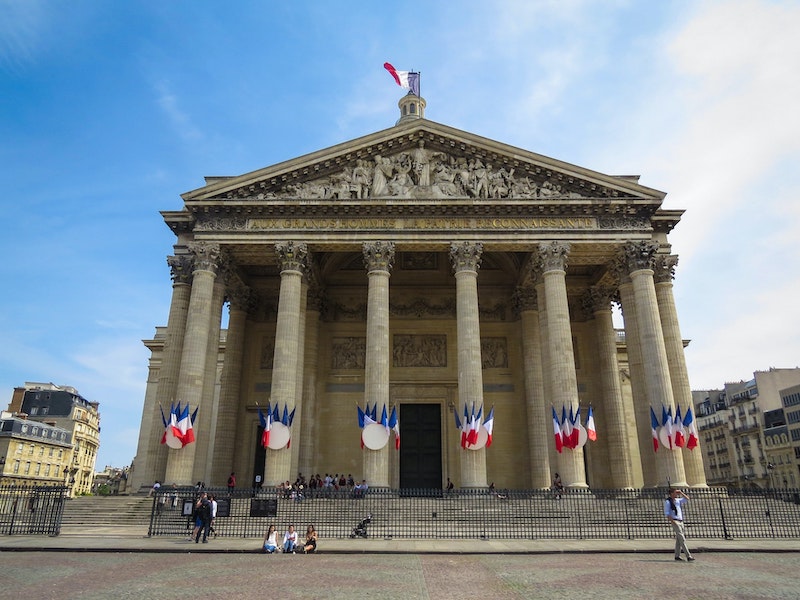 The Panthéon is a building in Paris that contains the tombs of many great people, including Voltaire, Rousseau, Alexandre Dumas, Victor Hugo, Émile Zola, Jean Moulin, Louis Braille, and Soufflot (1905). Marie Curie was the first woman to be buried in the Panthéon on her own. There's so much to eat and drink within a few blocks! Every corner appears to have a quintessentially Parisian bistro with the appropriate outdoor seating and smokers over dinner and drinks.
Day 4:
A Day Trip to Versailles
A visit to the Palace of the Sun King crowns is for the last day of a four-day Paris excursion. In the 17th century, Louis XIV converted his father's hunting lodge outside of Paris into Château de Versailles, becoming France's most famous and magnificent sight.
Getting There
The simplest approach to reach Versailles is by taking the RER C from Paris' mainline (be sure to get off at the Versailles Château station and not the Porte de Versailles, which is in a different location altogether on the 12 lines). Trains depart every 15 minutes from 5:30 a.m., and we recommend arriving early. for you to give a good idea, the trip takes around 40 minutes from Invalides.
Visiting Versailles
I advise a full day's tour to get the most out of your visit to the Palais Royal of Versailles. However, you may schedule your visit online, which will give you a time slot to plan the day and avoid long lines. Instead of taking an audio guide around, you can also download a free mobile app with maps and extra information. It also includes maps and additional facts.
Versaille's Top Sights
There are many significant features of the Château and its grounds that it is best to hire a guide to visit them. Visit the Royal Apartments and imagine you're at a ball while strolling through the Hall of Mirrors. Then, stop by Bassin de Neptune, which features 99 fountains in its gardens. Visit during the Musical Fountains Shows. These are day and night-time displays of water "dancing" set to music, taking perfect place in the summer, if possible.
Guided Tours of Versailles
Here are our recommendations for organized excursions to take the worry out of visiting the palace and walking it on your own:
#1 Context Travel Palace of Versailles and Garden Tour
A four-hour excursion will take you through notable sites while a historian explains the tales behind them.
#2 Take Walks Closing Time at Versailles
Spend four and a half hours in a small group seeing the gardens during the afternoon, and then go back to see the palace after most visitors have gone.
What to Do with More Time in Paris
If you have more than four days in Paris, consider some activities as part of your itinerary.
#1 The Rodin Museum
This museum is located in the French capital's Latin Quarter. It is a great place to spend at least half a day, and it hosts some of Rodin's most famous sculptures, including The Thinker and Burghers of Calais.
#2 Tuileries Garden
The Tuileries Garden was created on ancient Tuileries in the 16th century, and it got its name from them. The current design maintains André LeNotre's original intent, the landscaper for Versailles Gardens and Château de Chantilly's Gardens.
#3 The Catacombs of Paris
This macabre attraction comprises the remains of over six million people and can be found in the 14th arrondissement. It's recommended to allocate at least two hours for a visit. Rather than venturing above ground in the City of Lights, you'll descend into the dark underworld beneath Paris' streets and learn about a more sinister side of the city.
#4 Visit the Loire Valley
The Loire Valley is southwest of Paris and features a plethora of fairytale castles, including those that served as inspiration for Disney's Beauty and the Beast. On this guided day trip, you'll visit Château de Chambord, do some wine tasting, and discover a rural town in the Loire Valley that includes transportation.
#5 The Conciergerie
The Conciergerie, which means 'Conciliation', was the Kings of France's previous Palace until the 14th century. When the kings relocated, this medieval palace was converted into the Palace of Justice and Prison. The Conciergerie houses a spectacular medieval hall (Salle des Gens d'Armes) that is rarely seen in its kind. Queen Marie Antoinette was imprisoned at The Conciergerie before being taken to the guillotine during the French Revolution!
#6 Place de la Concorde
The centerpiece of the Champs-Élysées, this square is located in the heart of Paris city center and features a 33-meter Egyptian obelisk. It was originally built as part of an ancient temple to Luxor during the reign of Pharaoh Thutmose III. Today, it's one of the most popular tourist destinations in Paris.
#7 Place des Vosges
This square is one of the oldest in Paris and was built under Henry IV. Victor Hugo's home is located at the park's southeastern corner. It's a good place to admire (and photograph) some beautiful examples of Art Nouveau architecture and visit an old mall that's now become an upscale shopping destination.
#8 Full-Day Cooking Experience
Learn to cook some French classics in a fun and relaxed setting with an experienced chef. You'll spend around six hours preparing four dishes, enjoying a three-course lunch, and taking home recipes so you can recreate your experience at home. You'll start by doing a market tour, which is one of my favorite things to do in cities worldwide, and then you'll learn about salmon tartare and coq au vin, both classic French dishes that I learned about in French class long ago.
#9 Seine River Cruise
This leisurely cruise is a great way to see Paris from a different perspective and learn about some of the city's most famous landmarks. The two-hour excursion includes an audio guide in 16 languages.
#10 Champagne Tasting
Visit a champagne house and taste some of the most famous sparkling wines from the region. You'll learn about the production process, how to taste champagne like a pro and more on this guided tour that includes tastings at three different Champagne houses.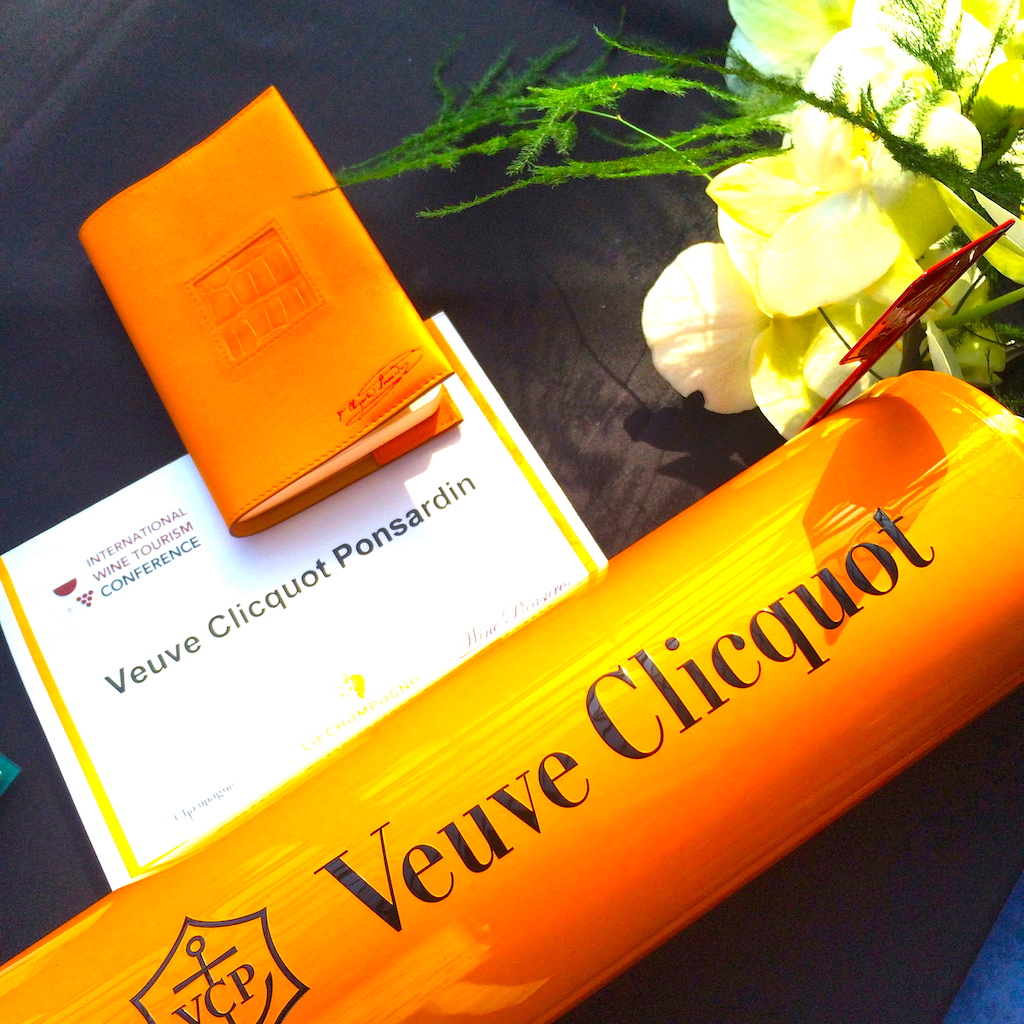 There's so much to do in Paris – no matter how long you're there for! With this guide, we hope you feel confident in planning your days to make sure you see all the top sights (and maybe some hidden gems, too) without feeling rushed. Bon, voyage!
#11 Centre Pompidou
The Centre Pompidou houses a museum of modern art. There are exhibits on the ground floor, with further galleries located underground and at the top level. The building itself is unique as it was built from exposed metal beams painted red at one point but have since been restored to their original natural state after an outcry by Parisians.
#12 Rue de Rosiers
The lively neighborhood of La Bastille is just across the street from the Place de la Bastille, which was built as a fortress in 1763. The market square and university are located on this side of town. It's nice to stroll down the Rue de Rosiers past favorite take-out locations such as L'As du Falafel.
#13 Opéra Garnier
This opera house is one of the most famous in the world and was built by Charles Garnier between 1861-1875. It's now a national monument and houses the Paris Opera Ballet and Paris Opera Orchestra. The facade is decorated with elaborate carvings, statues, and mosaics. On your four days in Paris, I advise visiting the Palais Garnier.
Things To Know When Visiting Paris
You'll encounter some of Paris's clichés and certain French lifestyle features that are important to understand while on your trip to Paris (especially if it's your first trip).
#1 Set Your Expectations
Paris is one of the most romantic places on earth, but it's also hectic. Commuters ride packed metro cars during rush hour, and navigating around people looking to take selfies at popular sights can be daunting. Prepare yourself for this by setting realistic expectations before you go so that your visit is as enjoyable as possible.
#2 Be A Local As Much As Possible
You don't want to spend all day worrying about where you're going or how long until the next metro train station stops – relax! Sit down in a café, order some good coffee or wine (it will help with jet lag!), and watch Parisians wander throughout the city streets without any stress. If you want an authentic experience while traveling through France, living like a local should do.
#3 Learn Some French – A Little Goes a Long Way!
Parisians are known for their love of good food and wine, so if you want to order like a pro while in the city, you must learn some French phrases. Even just being able to say "hello," "thank you," and "bon appétit" will make your trip much more memorable.
Bonjour

(bone – jure) – hello / good day

Merci

(mare – see) – thank you

S'il vous plaît

(seal voo play) – please

Pardon

(par – do) – excuse me

Excusez-moi

(excuse – ay mwah ) – excuse me

Désolée

(dez – oh – lay) – sorry

Je voudrais

(jeuh voo – dray) – I would like
#4 Money
The currency in France is the Euro, and you will find ATMs and places to change money in all areas of Paris. Although credit cards are accepted in the vast majority of establishments, it helps to carry some cash. Most shops have a lower spending limit of €10 or €20 on credit cards, so you'll need to make some money for smaller purchases.
#5 Opening Hours
Check hours of operation in advance because many lesser attractions and museums are closed on Sunday or Monday.
#6 Crime
Although violent crime against tourists is rare in Paris, petty theft and pickpocketing are more commonplace. After all, there's a lot of valuable technology to steal these days! So make sure you keep an eye on your belongings at all times when walking through busy areas such as the Eiffel Tower or Champs-Élysées.
What is the Best Season to Visit Paris?
Paris is beautiful year-round, but springtime and autumn are especially lovely. The temperatures are mild, and the city is bursting with color. If you're looking to avoid crowds, try visiting in winter or summer when many Parisians escape to the countryside.
Spring is a beautiful time to visit Paris, especially if you go during the cherry blossom season. The Parc de Sceaux, Champs-de-Mars, and Jardin des Plantes turn pink with cherry blossoms in April, making fantastic photo ops. The metropolis seems new and vibrant as it shakes off the last of the winter blues.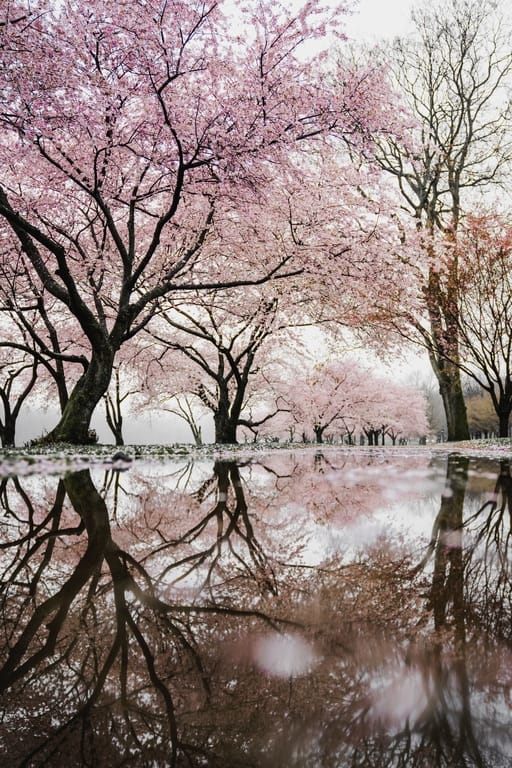 Autumn is also an excellent time to go, as Paris becomes even more beautiful with reds and oranges everywhere you look. It's not too cold yet either, making 4 days in Paris a perfect amount of time to take it all in before packing up for home again. If you're looking to escape the crowds that typically come during springtime, autumn would be your best bet!
Summer is the peak season for tourists, with people flocking from around the globe to experience lovely weather, festivals, and other outdoor activities that Paris offers. However, while summer is your best bet for sunshine, you'll have to deal with the masses – Paris receives around 40 million visitors each year, and a summer visit will not be peaceful.
In August, when many Parisians escape the sweltering heat and go to the beach or the mountains, the city is not recommended. Although all key tourist sites will be accessible, several cafés and small businesses in certain areas will close their doors. A few neighborhoods are losing some of their local characters.
Finally, if you're searching for a Paris in the winter itinerary, you'll be pleasantly surprised. The city glows with millions of fairy lights and holiday decorations in the weeks leading up to Christmas. In addition, Christmas markets appear all around the city in late November, providing lots of opportunities for Christmas shopping and festive enjoyment.
How To Get Around Paris
On foot, by far the most incredible way to see Paris is best. The public transportation system in the city, on the other hand, is world-class and inexpensive, allowing you to get around quickly and efficiently.
A bus tour, Metro, and RER train services cover the entire city, while the RER also provides airport transfers to Charles de Gaulle and Orly airports.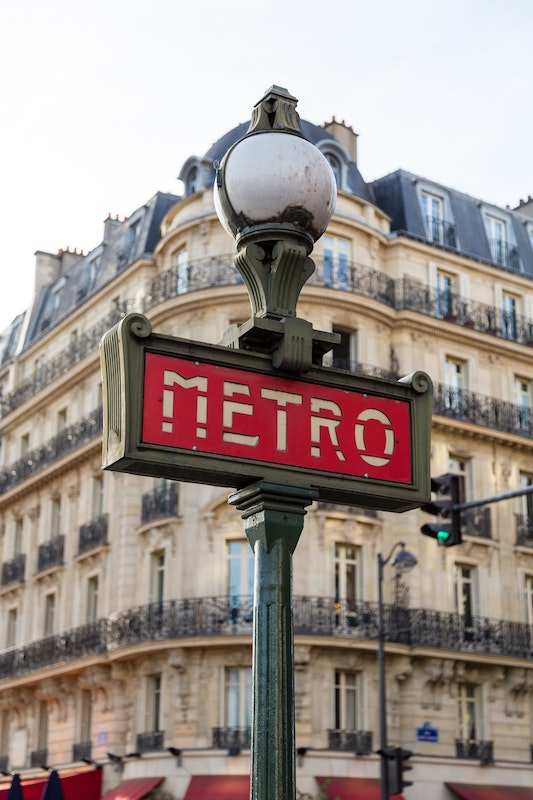 You can buy individual and group tickets for the Metro and single rides on the Metro, buses, and RER trains within Zone 1 from any metro station. Unfortunately, it's not yet possible to purchase a Paris Metro four-day pass at the time of writing. The Paris Pass, on the other hand, is a good option since it covers all your public transport needs while also providing free admission to 60 museums, shows, and attractions in Paris.
Things to Know about Paris
To us, it looks like everyone in Paris smokes. It has to be at least half of the population. There's almost sure to be someone smoking anywhere you eat or drink outside in Paris. This will come in useful later on when you're out and about.

You'll still be doing a lot of walking on this itinerary, and you'll need to be careful where you walk since there's dog poop all over the place.

Tipping isn't as prevalent as it is in the United States. You may tip your waiter in a restaurant, but it's not expected.

You'll get lots of attention if you're traveling alone as a woman – both good and bad! People will be very friendly, and, but men might touch or grab you without asking. Don't feel obligated to talk to anyone just because they were kind enough to help with directions or give suggestions for the best things to do while visiting Paris.

Avoid wearing high heels. There are a lot of cobblestones and uneven ground in Paris, so you'll want your feet to be comfy.

You must come to Paris with realistic expectations and some French phrases under your belt. Also, prepare for a busy city by setting aside plenty of time each day to relax and enjoy yourself!

Sunday is a day of rest in Paris, so most businesses are closed. Check the hours ahead of time. Even grocery stores and other places you'd think will be open if you're from the United States or Canada are closed.

Museums and other attractions typically have a day a week when they are shut; however, it isn't always the same. Check ahead of time.

If you want fast entry to museums and attractions, purchase a Paris Museum Pass!
A weekend in Paris isn't enough time to experience everything the city offers. However, this four-day itinerary includes several major attractions while also allowing for some leisure, outstanding cuisine, and a few lesser-known hidden gems. Whatever your reason for visiting Paris, a four-day trip is sure to leave you craving more, and this Paris tour itinerary is just the start of it. You'll need to keep coming back to enjoy all that the gorgeous City of Lights has to offer.