French Wine Regions: Champagne Region of France
Did you know that there are 10 major French wine regions in France? For hundreds of years, France has lead the way for being the world's greatest producer of wines. The ten main regions are Alsace, Bordeaux, Burgundy, Beaujolais, Champagne, Côtes du Rhone, Languedoc, Loire Valley, Médoc, and Provence. Today, however, that reputation is being rivaled by other wine-growing countries and the French wine industry is facing new challenges, however, one region of France is doing something about it.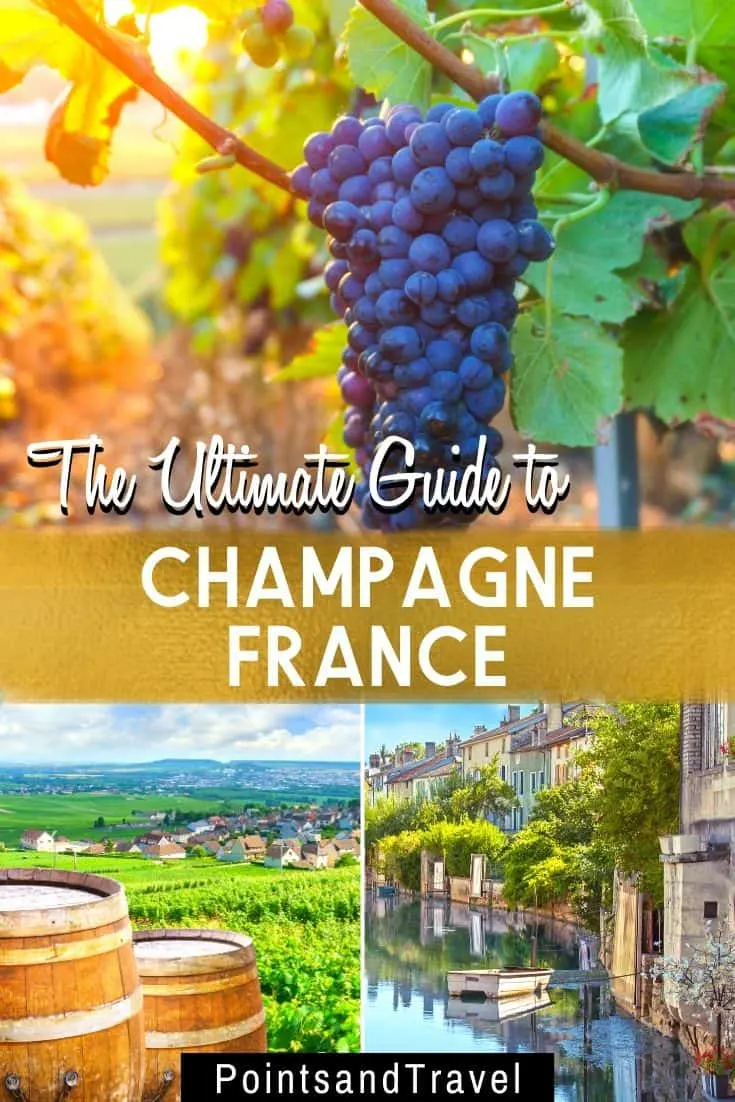 And that is the Champagne region. As I raised my glass for a sip, its effervescence tickled my nose, just as I imagined it would have done to monk Dom Perignon had he discovered that his blended grapes made such a fuss. Even though it became popular a mere century after his death, his rumored creation of Champagne is just one of the legends this region's rich history has to offer.
---
"Come quickly, I am drinking the stars," – quote from a print advertisement in the late 19th century.
---
---
With the Champagne region's terroir, which represents its climate, its chalky soil and hilly lands, the Champagne region of France has made quite a name for itself. Especially with its association with haute bourgeoisie, romance, and celebration. There clearly is no wine more evocative than Champagne, which is the king of sparkling wine (but don't call it that!).
Only Champagne is called Champagne!
No region can call its sparkling wine Champagne, except those in this very region of France by law. Spain may have its Cava, Italy is Spumante, and California its sparkling wine, but Champagne only comes from Champagne, France, and its French vineyards. Scientists today can even prove a clear existence of a unique biogeographical fingerprint based on the types and amounts of fungi and bacteria present in a grape (or smashed up grapes, in this case).
As the only Champagne houses in the world, there are more than 100 of them in this region of Champagne, France alone. They are a must-visit for any luxury traveler on your next trip to Paris. A mere 29-minute train ride on the TGV from the Charles de Galle airport will put you smack dab in the middle of Champagne faster than you can take a taxi to your hotel in Paris! So go for a visit to several French wine regions and experience it for yourself. Many of the old French vineyards are gorgeous.
---
"A single glass of Champagne imparts a feeling of exhilaration. The nerves are braced; the imagination is stirred, the wits become more nimble." – Winston Churchill
---

Reims and Epernay
The two main towns for Champagne production in the region are Reims and Epernay, located respectively North and South of the Mountain of Reims. Both can claim they are the center of the Champagne world and rightfully so, as the major Champagne Houses are headquartered at one or the other of this French Wine Region.
Reims, France
Reims is where you should start your journey to explore the Champagne Houses of France. It is considered the center of champagne making by many aficionados. While walking the streets, you will soon realize that you are on top of the chalky soil, and what lies beneath are cool, dark caves. These caves are connected thru miles of underground tunnel systems with millions of bottles of champagne being lovingly cared for just for you. Once you have had a chance to explore the underground tunnel system, you will be smitten with this town.
Reims' Veuve Clicquot
While in Reims, you can visit the famed Veuve Clicquot, which was founded in 1772. It was one of the most prestigious Champagne houses in the world. It was also the first Champagne House to produce rose champagne by adding in red wine. You will hear the stories of Madame Clicquot who grew and developed this famous champagne brand in the 1820s. This was at a time when men dominated the champagne business, but she would have nothing of it and created an empire!
Notre Dame de Reims Cathedral
One can hardly mention a trip to Reims without mentioning its majestic Cathedral, Notre Dame de Reims, which was destroyed during World War I as Reims was the biggest city on France's western front during the war. It has been admirably restored. While in Reims, I had a chance to go to a grand ball at the Reims City Hall and I can certainly vouch for its beauty and opulence.
From the city's carousel and the fine dark chocolates to the pink Roses de Reims Biscuits that can be found in many of the shops, you will enjoy your time in Reims.
The hit parade of Champagne houses in Reims are G.H. Mumm, Taittinger, Pommery, Piper-Heidsieck, Veuve Clicquot, and Ruinart.
Epernay, France
Epernay, known as the "Capital of Champagne", is home to the Avenue de Champagne, which is the Rodeo Drive of big brand name bubbly. It is here that you can stroll from one champagne house to the next. There are some 20 major champagne houses that line the avenue and belong to the Union de Maisons de Champagne. The locals drink, breathe, and live champagne on a daily basis.
And although there is little historic distraction like in Reims, you will find many Champagne history lessons in Epernay. The names don't get any bigger and they are all here: Moet & Chandon (The remains of the monastery where Dom Perignon spent his adult life is now the property of this Champagne House), Mercier, Martel, De Castellane, Boizel, Demoiselle, Pol Roger, De Venoge, and Perrier-Jouet.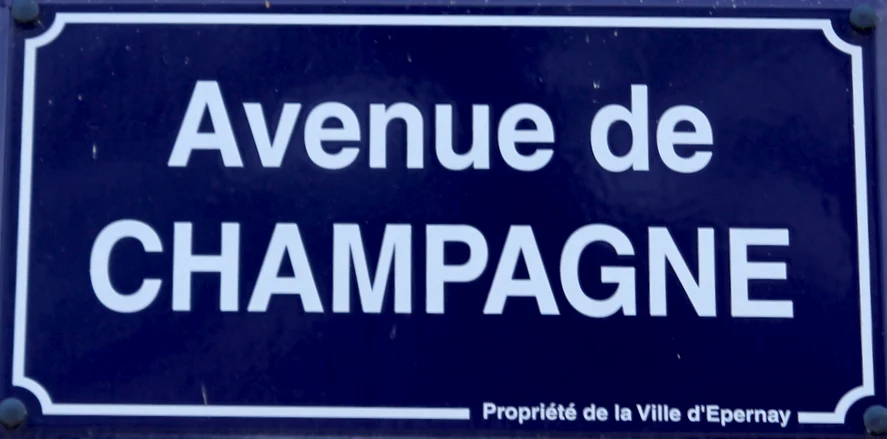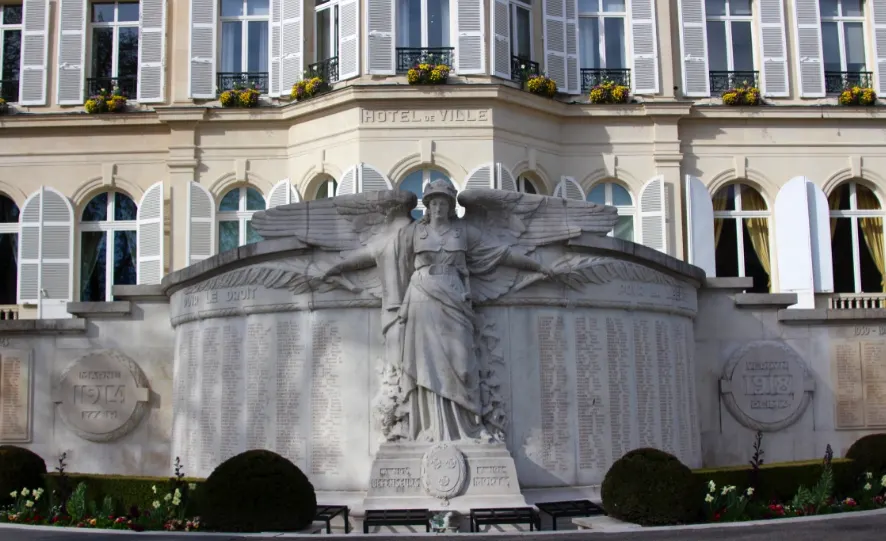 More than 75 percent of the bubbly that we drink comes from the big champagne houses. However, the big names buy, rather than grow, most of their grapes. Which leads me to the jewels of the region, the Champagne villages.
---
"Too much of anything is bad, but too much champagne is just right." – F. Scott Fitzgerald
---
Champagne Villages to Visit
It is impossible to describe the hundreds of tiny villages dotting the landscape in the Champagne region of France, each of which is home to equally fine champagne and wine producers. Though this is where you need to go to actually see the world's most famous vineyards, which are lacking in the two major cities of the region. These growers make their champagne from grapes that they grow themselves.
Here are a few good villages and/or countryside Champagne growers:
Visit Ay, France
In Ay, France, the Cogevi-Collet Champagne House is the oldest cooperative of champagne houses in the region. When I arrived I was immediately entranced by the melody of a live, three-piece band playing " When the Saints Go Marching In", feeling as if I was stepping into a Great Gatsby scene during the Jazz Age of the 1920s.
Visit Hautvillers, France
Just outside of Epernay, this is where Dom Perignon took up residence at an abbey and is buried here. And although he did not invent champagne, his history with this region lies in his perfecting the grape blend and introducing the cork to the bottle.
Visit Essoyes, France
There are many local champagne houses in and around Essoyes, France. It is blessed with golden hills of champagne vineyards, stone cottages, and a castle, all dotted along the Ource River. A visit to the house where the great impressionist painter Pierre Auguste Renoir lived in this charming village of Essoyes is a great place to stop as you wander through the countryside.
The French Renoir moved to this quiet village, where his wife originated from and raised a family here. He painted many daily scenes from his home and studio, which is located outback. He is buried in a cemetery not far from his studio. Throughout the village, there are huge poster-size replicas of his paintings.
Visit Ley Riceys, France
This endearing town is known for its location in an important viticultural area known to produce "Rose des Riceys" from the pinot noir grape. It also happens to be gorgeous! It is the only region in Champagne that is known to hold the appellation d'origine contrôlée (AOC), which translates in English to "controlled designation of origin".
Basically, it is the French certification granted to certain French geographical indications for agricultural products certified by the French government. It is based on the concept of terroir mentioned previously. The tiny Champagne House Morize Père & Fils is located here.
Visit Urville, France
Drappier is considered one of the finest boutique champagne producers in the world and dates back to the 12th century. Monsieur Drappier has cellars that are among the oldest and most extensive in Europe. His Champagne house has cellars that weren't damaged during two world wars, nor the fire that swept through the area in the 1800s. Coming here you can feel the history of previous generations of winemakers surrounding you, as Saint Bernard developed this area for winemaking in 1116. Monsieur Drappier himself will most likely be here to help pour you a glass of his bubbly.
Champagne 101: Bubbly Basics
Champagne 101: Grape Types
In my brief time spent in the Champagne region of France, there are a few things they want you to know about grapes for making Champagne.
What Type of Grapes? Chardonnay, Pinot Noir, and Pinot Meunier are the three main types used. The rosé types are either made from mixing local red wine with the champagne prior to bottling or leaving the pinot noir juice in contact with the grape skins just long enough to turn pink.
How Sweet Is It? The amount of residual sugar determines the category—ranging from demi-sec (half-dry, actually sweet) with 33–55 grams of residual sugar per liter, to extra-brut (very dry) at less than 6 grams of residual sugar per liter.
Is it Vintage or Nonvintage? Vintage champagne is named for a specific year that the grapes were harvested, on the premise that in that year they were of extraordinary quality to produce champagne by themselves without being blended with wine from other years.
---
"I drink it when I'm happy and when I'm sad. Sometimes I drink it when I'm alone. When I have company I consider it obligatory. I trifle with it if I'm not hungry and drink it when I am. Otherwise, I never touch it—unless I'm thirsty."- Lily Bollinger
---
Looking for a tour of the region? For your next trip to the Champagne vineyards, contact Roux Luxury Travel in regards to their Luxury Experience in Champagne.
---
"I drink Champagne when I win, to celebrate . . . And I drink Champagne when I lose, to console myself." – Napoléon Bonaparte
---
Recommended Reading About France:
Explore the Champagne Houses in Reims and Enjoy the Good Life
Journey Through Champagne France
Champagne France and Its Tiny Bubbles
A Visit To Normandy Beach (D Day Beaches of France)
Disclosure: I was a guest of the iWinetc (International Wine Tourism Conference), the Champagne-Marne Tourist Office and Aube en Champagne Tourisme et Congrès, but the emotions evoked that night as I sipped Champagne at the champagne houses in Reims are all mine own and ones I won't soon forget.