Museums play a crucial role in preserving local culture. They also have the power to support artists not just by giving them exhibitions, but also by acquiring their work. Museums can create a more equitable public understanding of art and artists. And if it is done right, museums can help guard against the case of under-recognized artists who do not get their due as a result of their gender, ethnicity, or socioeconomic status.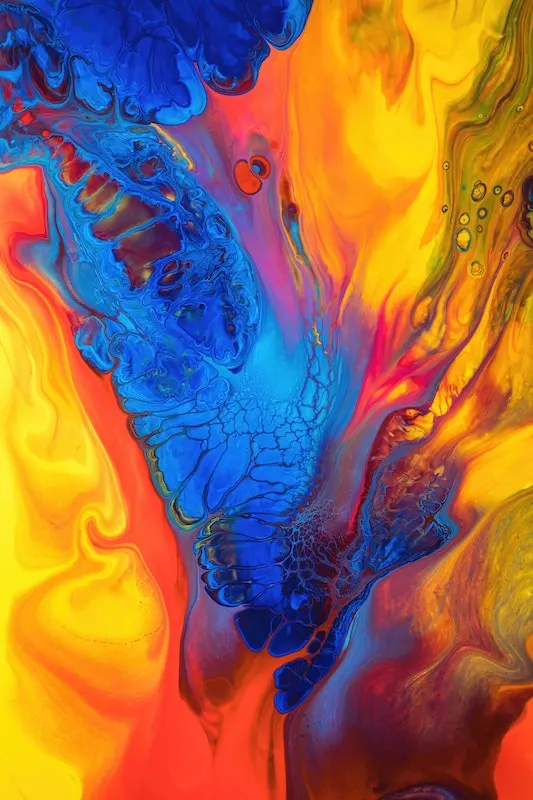 What's in this post:
hide
Art Museums in California
California is one of the foremost destinations for arts and culture in the world. Art lovers often visit this Golden State as it has unmatched diversity, a famously entrepreneurial spirit, rich history, and a sunny climate ideal for year-round events. There are several reasons that explain why people visit museums. Some people want to learn about the past, while others are curious about the country they are visiting. There are also others who just want to enjoy art and culture.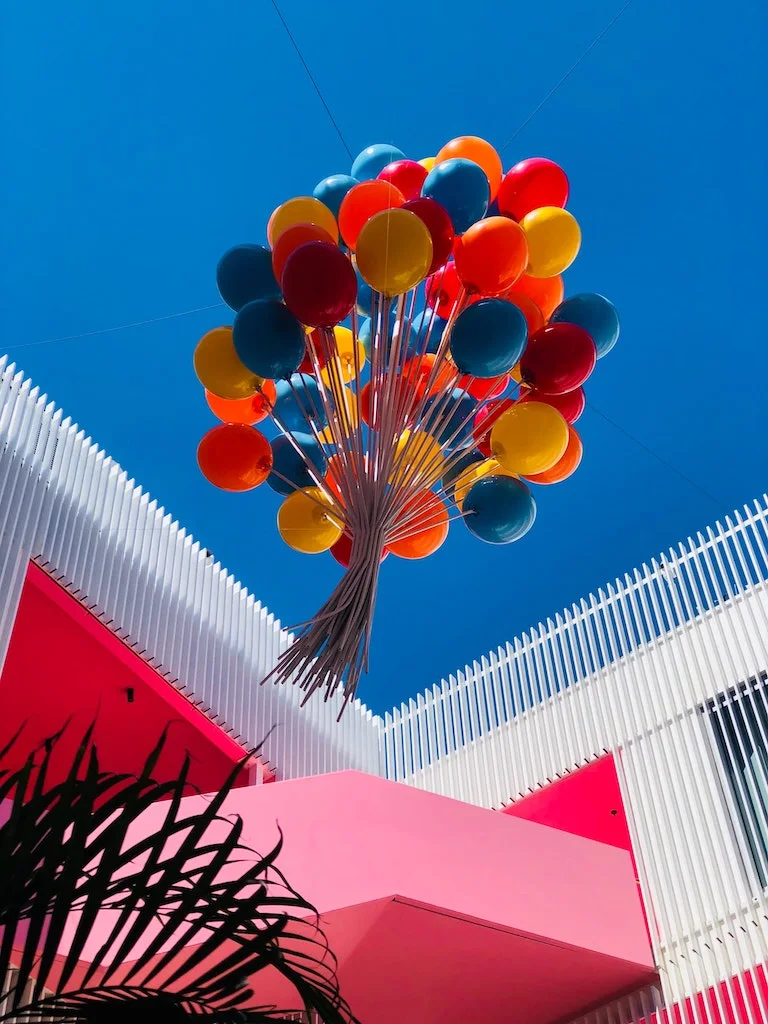 With California, no matter where you travel within the state, you can experience a unique and vibrant cultural scene before and after the world war, and find museums with fine art collections and an online presence.
Best Art Museums in California
California has more than 1,000 museums. You can learn about the state's fascinating Gold Rush past in Sacramento where you will find the impressive State Capitol Museum. You can also find the preserved correspondence from 1850s miners at the Sacramento History Museum and a riverfront historic area still paved with cobblestones.
Are you looking for the most concentrated hubs of theater, music, museums, street art, and dance in California? You should head to the Golden Gate Park in San Francisco. You can explore 1,000 acres of green space dotted with institutions. You can even see the great artworks of Roy Lichtenstein, Jackson Pollock, Robert Rauschenberg, and Ansel Adams in the San Francisco Museum of Modern Art.
Their art is included these Northern California Art Museums:
Asian Art Museum

California Historical Society

Cartoon Art Museum

The Contemporary Jewish Museum

de Young Museum

International Art Museum of America

Legion of Honor

Museum of African Diaspora

San Francisco Museum of Modern Art (SFMOMA)
Other best art museums in Northern California include:
Berkeley Art Museum in Berkeley

Charles M. Schulz Museum in Santa Rosa

Crocker Art Museum in Sacramento

Fresno Art Museum in Fresno

Monterey Museum of Art in Monterey

New Museum Los Gatos in Los Gatos

Oakland Museum of California in Oakland

Ronald Reagan Presidential Library

Sonoma Valley Museum of Art in Sonoma

Cantor Arts Center – Stanford University Museum of Art in Palo Alto

Triton Museum of Art in Santa Clara

San Jose Museum of Art in San Jose
Los Angeles area Art Museums
Southern California boasts expansive offerings in art and culture. You can learn about the history of moviemaking in Los Angeles at the new Academy of Motion Pictures Museum. It has an art museum for contemporary artists founded by philanthropists Eli and Edythe Broad on Grand Avenue in downtown Los Angeles. This art museum is The Broad. This museum is designed by Diller Scofidio. You can see the masterpieces of Andy Warhol in this museum.
While you can enjoy the general admission, you can also avail the free admission on the first Tuesday of every month except July and August. Some museums have free days on other days like Friday or Saturday. However, keep in mind that some art museums close during Thanksgiving Day, Christmas Eve, Christmas Day, and New Year's Day.
California Art museums in Los Angeles include:
#1 Getty Center and Getty Villa
You can find European paintings, drawings, sculptures, illuminated manuscripts, decorative arts, and European and American photographs in the J. Paul Getty Museum at the Getty Center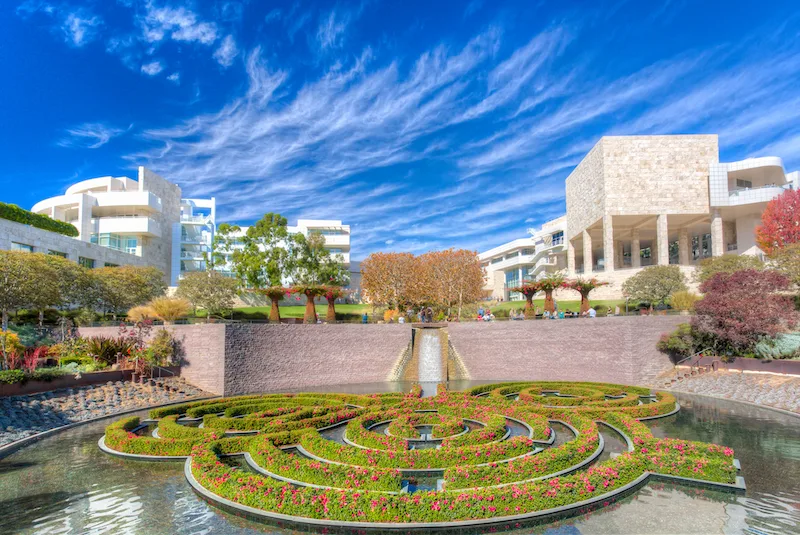 The J. Paul Getty Museum at the Getty Villa in Malibu coast in the Pacific Palisades neighborhood, on the other hand, houses approximately 44,000 works of art from the museum's extensive collection of Greek, Roman, and Etruscan antiquities. Over 1,200 are on view.
#2 Hammer Museum
This free museum is a vibrant intellectual and creative nexus. The Hammer Museum is composed of exhibitions and programs, including lectures, symposia, film series, readings, and musical performances. These things spark meaningful encounters with art and ideas.
#3 Los Angeles County Museum of Art (LACMA)
This art museum is devoted to collecting works of art, including the La Brea tar pits, that span both history, and geography. The Los Angeles County Museum of Art is the largest art museum in the western United States and it represents Los Angeles' uniquely diverse population. The museum's collection includes over 120,000 objects dating from ancient civilizations to the present South Americas civilization.
#4 Museum of Contemporary Art, Los Angeles (MOCA)
It is the only museum of California art in Los Angeles that is devoted exclusively to the masterpieces of contemporary artists. This art museum is committed to the collection, presentation, and interpretation of work produced since 1940 in all media. All the works of art in this museum are preserved for future generations.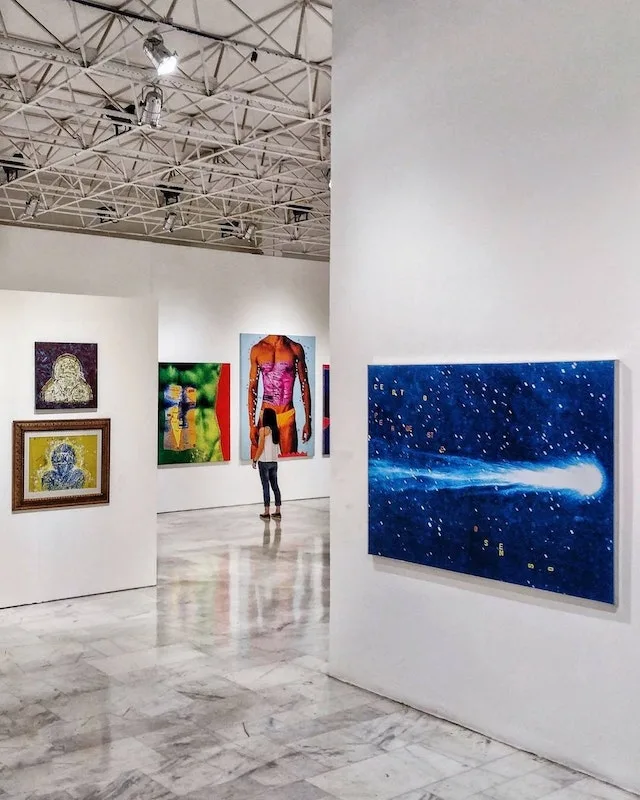 #5 Norton Simon Museum
This art museum is known around the world as one of the most remarkable private art collections ever assembled. The Norton Simon Museum has an astonishing collection of European art from the Renaissance to the 20th century. It also has a stellar collection of South and Southeast Asian art spanning 2,000 years.
#6 Orange County Museum of Art (OCMA)
This art museum is the premier visual arts organization in Orange County, California. It has acclaimed exhibitions such as Birth of the Cool: Art, Design, and Culture at Midcentury, Mary Heilmann: To Be Someone, Picasso to Pollock: Modern Masterpieces from the Wadsworth Atheneum Museum of Art, and Richard Diebenkorn: The Ocean Park Series. These draw more than 40,000 visitors annually.
#7 Other art museums in Los Angeles include:
California African American Museum

Fowler Art Museum

Japanese American National Museum

MOCA The Geffen Contemporary

MOCA Grand Avenue

Museum of Neon Art

Pavilion for Japanese Art
San Diego Art Museums
In San Diego, you could spend weeks exploring the 17 museums and cultural institutions in Balboa Park. You will also find Broadway-bound new works and time-honored classics at the La Jolla Playhouse and The Old Globe.
#1 Mingei International Museum
The Mingei International Museum preserves and exhibits folk art, craft, and design from all eras and cultures of world art. At present, the museum's collection comprises more than 26,000 objects of folk art, craft, and design from 141 countries.
#2 Museum of Contemporary Art San Diego (MCASD)
This museum is the region's foremost forum devoted to the exploration and presentation of the art of our time. It also presents works across all media created since 1950.
This art museum is located in the heart of downtown San Diego and in the coastal community of La Jolla. The Museum of Contemporary Art San Diego provides an unprecedented variety of exhibition spaces and experiences for the community. This museum also showcases an internationally recognized collection and a dynamic schedule of exhibitions and public programs.
#3 Museum of Photographic Arts San Diego
This museum aims to inspire, educate and engage the broadest possible audience through the presentation, collection, and preservation of photography, film, and video. It also has educational programs for visitors to learn about photography, film, and video.
#4 San Diego Museum of Art
This is the region's oldest and largest museum and the most visited art museum as well. It provides a richly diverse cultural experience for almost 250,000 visitors annually.
This art museum is located in the heart of beautiful Balboa Park. The San Diego Museum of Art has a nationally renowned museum's permanent collection that includes Spanish and Italian old masters. It also has South Asian paintings and 19th- and 20th-century American paintings and sculptures.
#5 Other Southern California Art Museum include:
American Museum of Ceramic Art in Pomona

Autry National Center

Bakersfield Museum of Art in Bakersfield

Bowers Museum in Santa Ana

California Heritage Museum in Santa Monica

California Museum of Photography in Riverside

Carnegie Art Museum in Oxnard

The Huntington Library, Art Collection & Botanical Gardens in San Marino

The Irvine Museum in Irvine

Laguna Art Museum in Laguna Beach

Latino Art Museum in Pomona

Long Beach Museum of Art in Long Beach

Museum of Latin American Art in Long Beach

Muzeo in Anaheim

Norton Simon Museum in Pasadena

Pacific Asian Museum in Pasadena

Palm Springs Art Museum in Palm Springs

Orange County Museum of Art in Newport Beach

Riverside Art Museum in Riverside

The Riverside Municipal Museum in Riverside

San Luis Obispo Museum of Art in San Luis Obispo

Santa Barbara Museum of Art in Santa Barbara

Torrance Art Museum in Torrance
University Art Museums and Art Galleries in California
The following is the list of the university art museums and art galleries in California:
Beall Center for Art + Technology in U of California Irvine

California State University, Long Beach – University Art Museum

Fisher Gallery in University of Southern California, Los Angeles

Fowler Art Museum in UCLA, Los Angeles

Grand Central Art Center in California State University Fullerton

Hammer Museum in UCLA, Los Angeles

The Luckman in California State University, Los Angeles

Pasadena City College Art Gallery in Pasadena

Pomona College Museum of Art in Claremont

Ruth Chandler Williamson Gallery in Scripts College, Claremont

San Francisco State University – Fine Arts Gallery

Cantor Arts Center at Stanford University in Palo Alto

University of California, Berkeley Art Museum & Pacific Film Archive

University of California, Northridge, Art Galleries in Northridge

University of California, Riverside, California Museum of Photography

Art, Design & Architecture Museum in UC Santa Barbara
Southern California Art Centers
Here is the list of art centers you can find in Southern California:
18th Street Arts Center in Santa Monica

Annenberg Space for Photography in Los Angeles

Armory Center for the Arts in Pasadena

Angels Gate Cultural Center in San Pedro

Art Glass Association of Southern California in San Diego

Barnsdale Park Municipal Art Gallery in Los Angeles

Casa Romantica Cultural Center and Gardens in San Clemente

The Corita Art Center in Los Angeles

The dA Center for the Arts in Pomona

ECF Art Centers in Los Angeles

First Street Gallery Art Center in Claremont

Irvine Fine Arts Center in Irvine

LA Artcore in Union Center for Fine Arts, Los Angeles

La Jolla Art Association

Los Angeles Center for Digital Art in Los Angeles

Muckenthaler Cultural Center in Fullerton

Orange County Center for Contemporary Art in Santa Ana

Palos Verdes Art Center in Rancho Palos Verdes

Side Street Projects in Los Angeles

Skirball Cultural Center in Los Angeles

South Bay Contemporary in South LA

Watts Towers Arts Center in Los Angeles