Cancun is considered the heart of the Mexican Caribbean. Year on year, thousands of visitors who come to the Northeast Coast of the Yucatán Peninsula end up in this place. But Cancun is more than just great weather and gorgeous white-sand beaches with crystal-clear water. You can explore its vibrant nightlife, shopping centers when you travel to this Mexican resort town.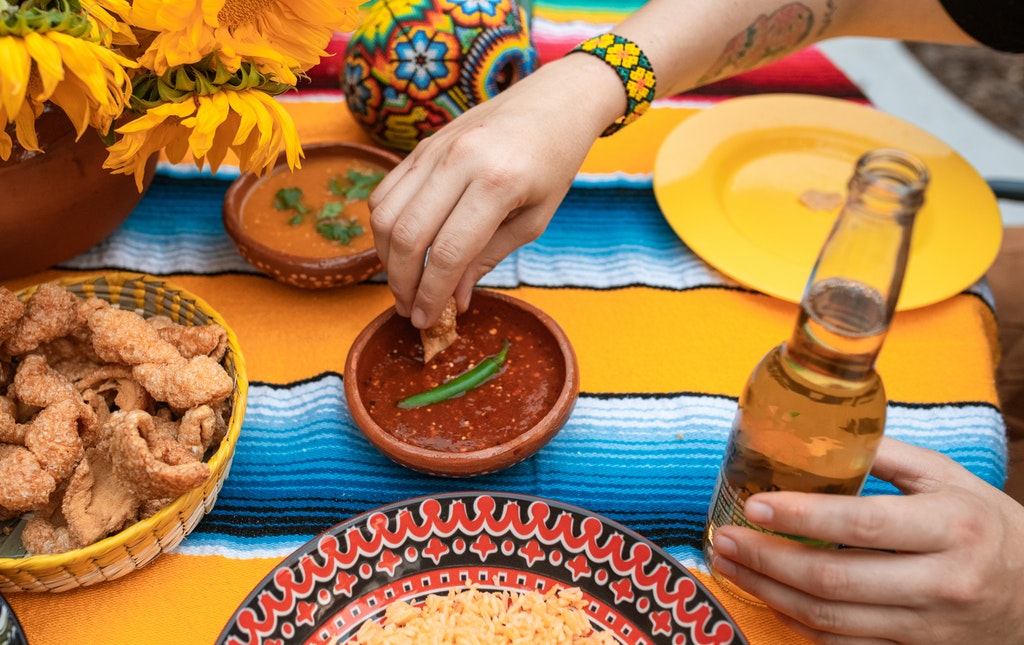 It also has the Museo Maya de Cancun and clear Caribbean waters where you can enjoy snorkeling with peaceful whale sharks and do water sports such as jet-skiing, paddleboarding, swimming, horseback riding, and even scuba diving. In fact, Cancún even has an underwater museum that you can visit.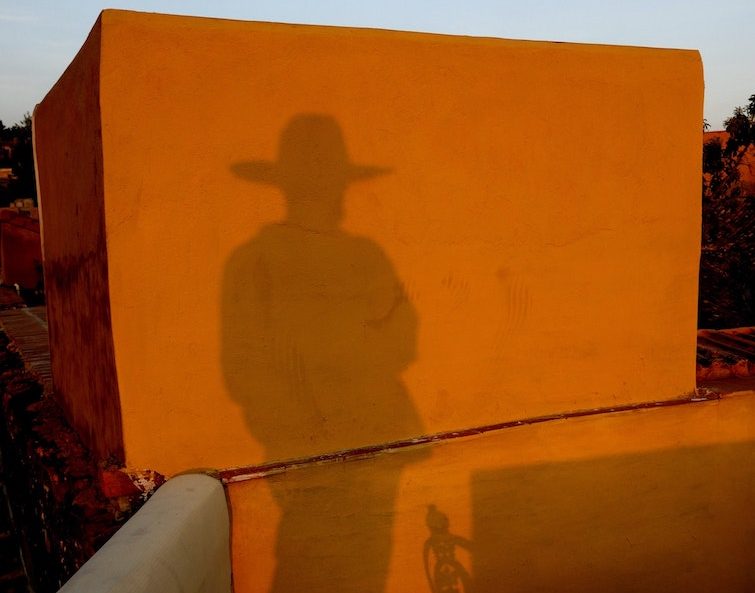 ---
What's in this post:
hide
Best Airline that Flies to Cancun
---
If you feel most at home by the sea, you will love Cancún. The coastline in this place is unparalleled in beauty, condition, and opportunity. You can relax, party and eat on the white sand beaches of Cancun. Cancun is perfectly located for ecotourism and adventure holidays. You see, more than 20 percent of the land in Quintana Roo is protected, making the area ideal for kayaking, hiking, snorkeling with whale sharks, zip-lining, or rappelling down a waterfall.

And if you love thrills, you might want to check out Playa Chac Mool, Cenote Kulkulkan, or Cozumel Island for the best breaks in the region. You can also gain good experiences at the golf courses in Cancun. You might also want to visit Playa del Carmen and Riviera Cancun Golf.
Plus, did you know that you can fly to Cancun with an FMM card for Mexico? Yes, it is true and you should check it out as soon as possible!
Are You a Foodie?
Are you a foodie? Then, you will love the cuisine available in every area of Cancun. You can benefit from some of the most exceptional chefs in the world. In Cancun, you can sample a new cuisine each day of your vacation, from traditional foods to cutting-edge fusions. There are also high-end restaurants, and cute and quaint street food stands.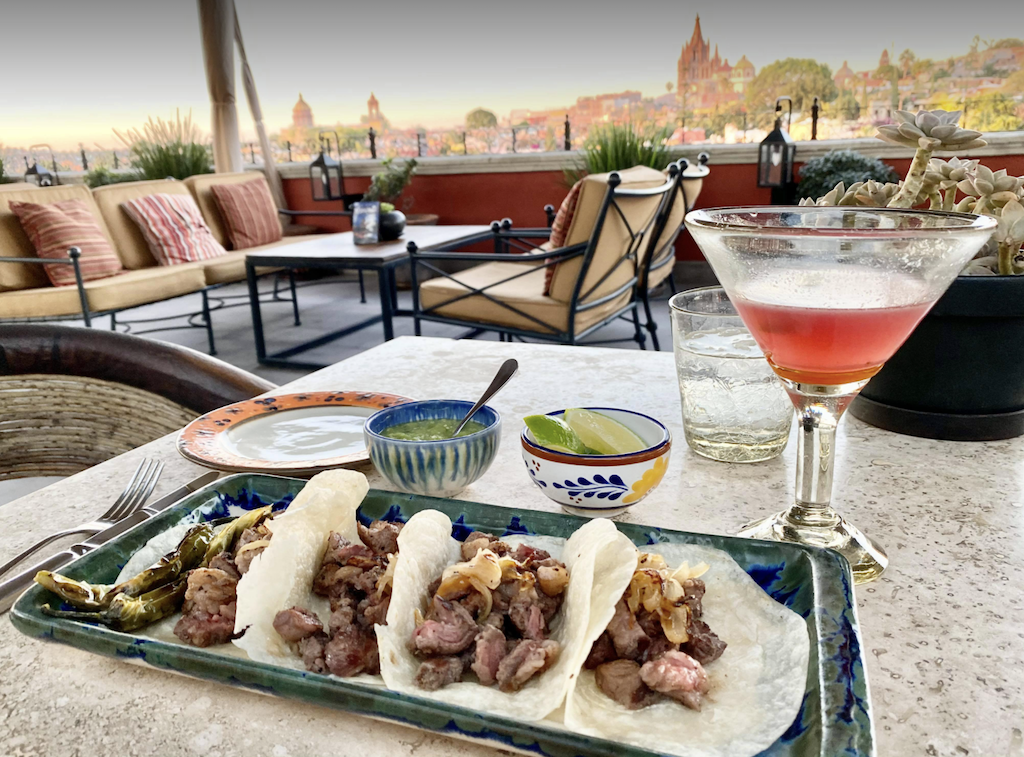 Apart from its stunning beaches with blue water and unique and delicious cuisine, you can also enjoy its wonderful flavorful drinks! With flawless sunshine and heat which is always there all year round. In Cancun, the winter high season is blissfully sun-drenched, but not too hot. And if you love to bake a little, you will adore the raised temperatures, which set in after April.
Since Cancun lies within one of the most desirable travel destinations in the world, it's natural that you will find luxurious resorts and the best hotels in this area.
When is the Best Time to Travel to Cancun?
The peak season usually sits somewhere between February and April. As previously mentioned, the weather in Cancun is hot, but not unbearable and there is little rainfall. There is also an extremely popular time for students who take this Spring Break.
Spring Break – Feb 15 – April 1
You will also notice accommodations increase their prices. You see, Spring Break in Cancun is very popular and the place gets overrun with partying celebrations. There are some resorts that pop up specifically for students who come to celebrate, whereas other hotels refuse entry altogether to people celebrating Spring Break. If you do plan to visit Cancun between February and April, don't book between Feb 15th and April 1. That way you won't be dreading your booked trip to Cancun.
March is Inexpensive!
You can visit Cancun every year in the cheapest month with the cheapest flights, which happen to be March. You can visit on either the 20th of March or the 21st of March, the Spring Equinox at Chichen Itza, where you can find Mayan ruins and archeological sites. Those living in cooler climates also tend to visit the area in December and January to escape to warmer temperatures than the local experience back home. Good deals on flights can be had considering the weather is not as hot as it is in the summer in Cancun.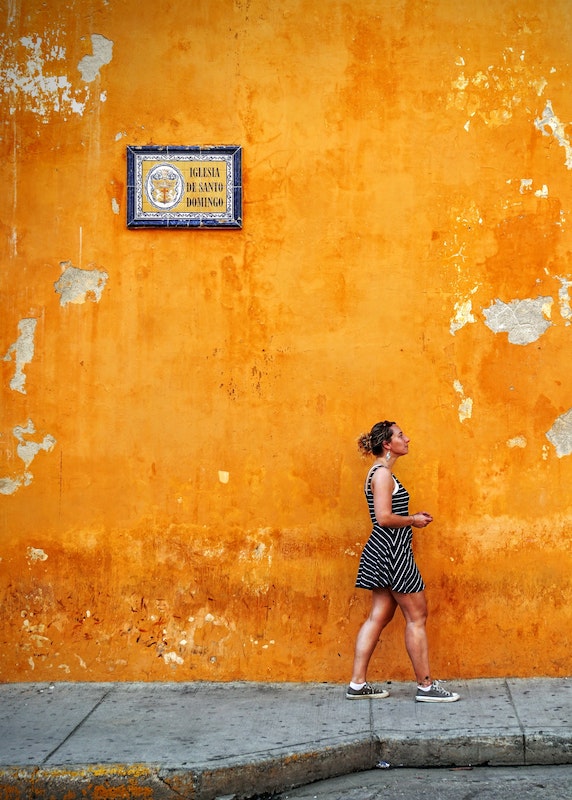 Off-Season Cancun
If it's during the off-season, you might want to visit Cancun in late November moving up to early February. It tends to be the quietest time and the cheapest time to visit as the weather can be a lot cooler than the rest of the year. You can find the cheapest flights to Cancun and the weather does warm up towards the middle of January.
Cheapest Time to Book
The cheapest option for you is to book cheap flights to Cancun in late April and May, a good time to snap up a bargain. Yes, temperatures are in the upper 80's and Cancun gets humid, but the breezes off the Caribbean should keep the weather manageable.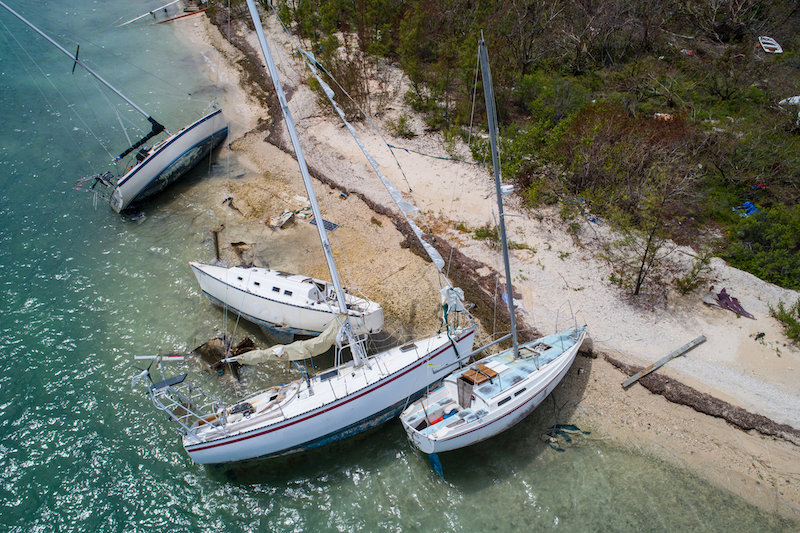 June, on the other hand, sees the start of the hurricane season with Cancun usually feeling the brunt of a few hurricanes. Although, usually they are not large or too damaging. The hurricane season typically runs through November. Good news, the weather in Cancun is hot and humid during this time.
As for the best time to book a flight to Cancun, you can find the cheapest flights around December and January. The weather during these months is a lot cooler than it is in other months of the year. You should aim to secure your cheap airline tickets a few months earlier. Despite being the hurricane season, July and August can still be expensive. That is because the weather is at its warmest. However, a great deal can still be found, especially all-inclusive packages.
---
BONUS TIP: You should try to sit on the left-hand side of the plane if you can for the best chance of views.
---
Cheapest Day: Monday on Average
The cheapest day to fly to Cancun is, on average, is on a Monday. Flying on Thursday will result in higher flight prices. Flights in the afternoon are likely to offer the best deals for your Cancun trip. You can even find the best Cancun flight deals from Las Vegas, London Gatwick, and Virgin Atlantic A flight in the morning, on the other hand, will more often than not be of higher cost.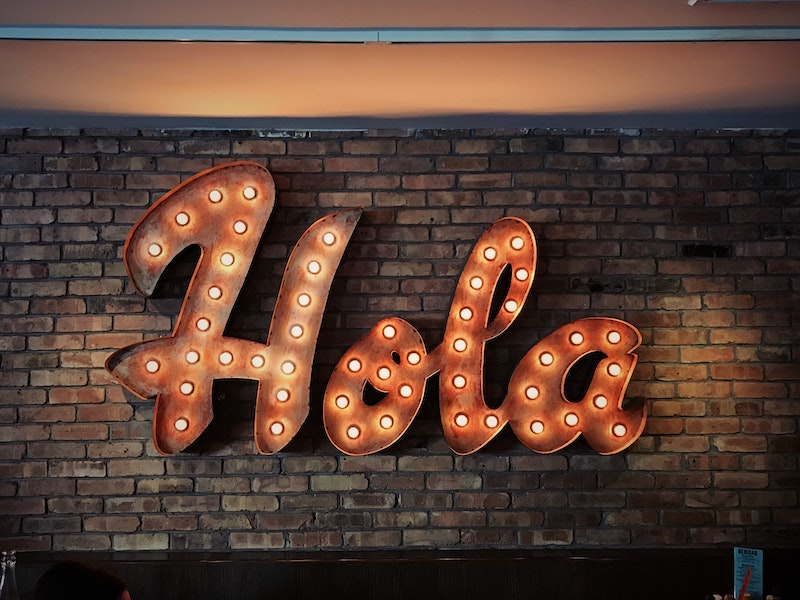 Remember COVID-19 For the Return
When you book your flight, make sure that you pick the right travel flight so you can get the best rates and best airfares for your Cancun vacation. Fortunately, there is no need for a negative Covid-19 test when going to Cancun. You will only need one within 24 hours on the return so find a place or get one at your hotel.
How Long is the Flight to Cancun?
Cancun is a close neighbor with direct flights to major United States cities. Flying from New York City (NYC) takes around three hours and thirty minutes, which is a long flight. Flight times from Chicago are just a few minutes less. So, if you leave from Los Angeles, you would arrive in Cancun in just under four hours while flights from Dallas land in just two and a half hours.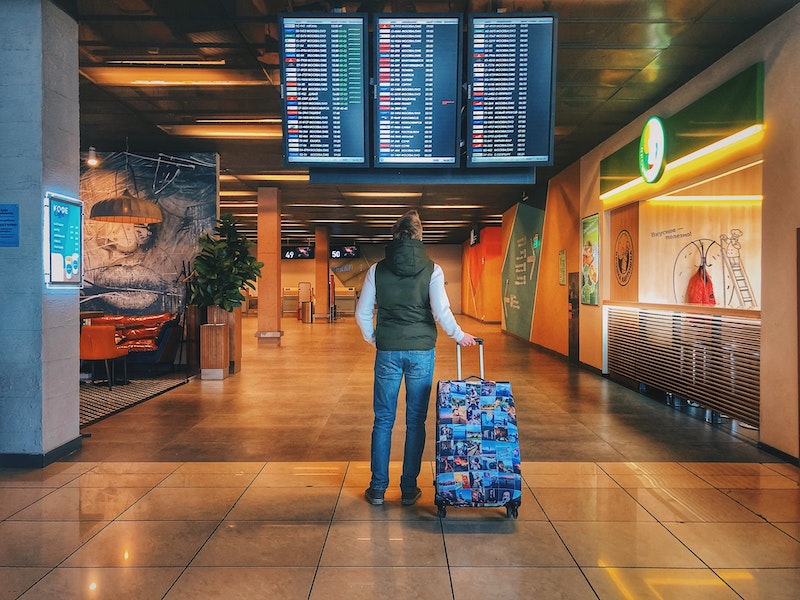 When arriving at Cancun, you will see authorized transportation services available which are permitted at the airport. However, watch out for scams as you find your way. Your best bet would be trying to get your hotel to provide a transfer for you to and from the airport.
Best Airlines that Flies to Cancun
Mexico is well-known around the world for being a colorful country with various landscapes, incredible culture, delicious food, and impeccable beverages. As one of the closest destinations to the United States, Mexico is one of the easiest and most convenient places to access for people based in North America.
Prices Can Escalate Fast
Flights to Mexico, particularly leisure destinations like Cancun, Cozumel, Cuernavaca, Puerto Vallarta, and Cabo, can get very pricey quickly. This is despite some flights being just over an hour long. Some even provide flight entertainment and free snacks for the longer flights. This paves the way for some incredible ways to use points and miles for flights to Mexico. It can save you thousands of dollars in the process.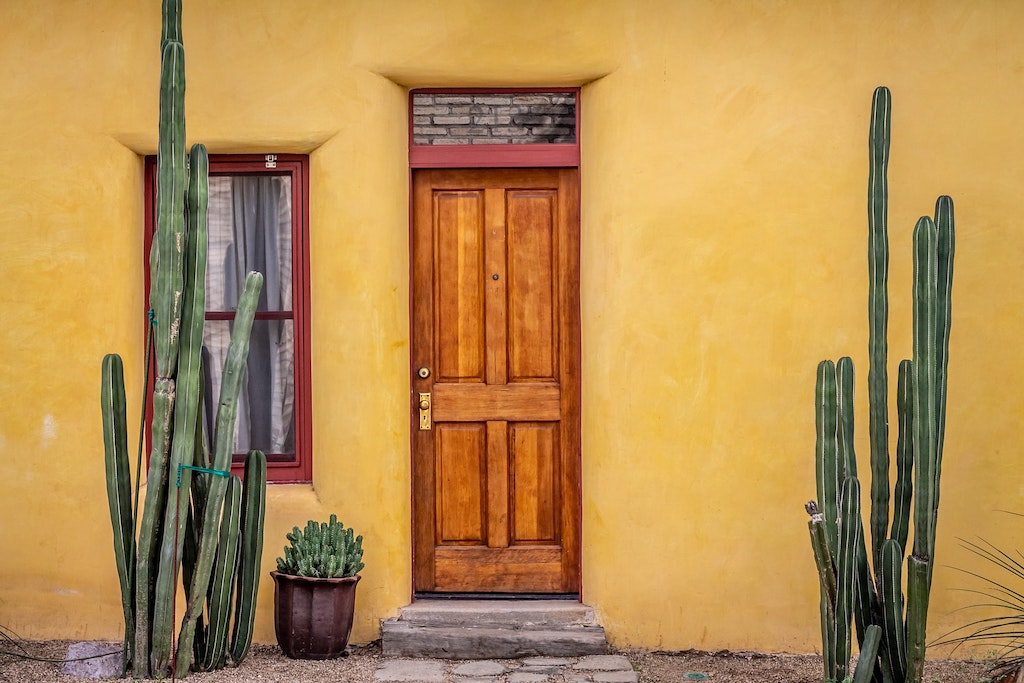 Cancun International Airport
Cancun International Airport is the primary airport for international travel. It creates a direct connection of the city with the prime locations of the world, including famous American cities. Cancún International Airport is also one of the busiest airports for international flights. You can find Cancun flights to Mexico from airports in North America, Central America, South America, Asia, and Europe.
If you are flying from the United States to Mexico, you are in for a short-haul flight. In most cases, your best-case scenario is a wide, recliner-style seat on a full-service carrier. Yes, there are flights on low-cost carriers like Volaris, Frontier, and Spirit. However, you can still enjoy a nicer flight with comfortable seats for a few more points.
Here are 4 best airlines you can book to Mexico:
United Airlines
American Airlines
Delta Air Lines
Aeromexico
All the listed major airlines more or less offer a similar type of flight service. Except for rare widebody aircraft frequencies aboard American Airlines and Aeromexico. The factors you should use to make your decision are convenience and points price. There is a chance that you can fly on a nonstop flight to Mexico from the international airport near you.
Best and Cheap Flights to Cancun Airport:
American Airlines

Delta Air Lines

Interjet

JetBlue Airways

Southwest Airlines

United Airlines

Frontier Airlines

Air Canada

Spirit Airlines

US Airways

Alaska Airlines
The following are the best ways to fly to Mexico using points and miles:
Turkish Airlines Miles & Smiles
The Turkish Airlines Miles&Smiles is a member of the Star Alliance, of which United Airlines is also a member. It means you can use Turkish Airlines miles for flights on United and vice versa. Turkish Airlines miles are valuable because you would pay just 15,000 Turkish Airlines miles for a one-way flight between the United States and Mexico aboard United Airlines business class or 10,000 miles in economy class!
And since Turkish Airlines' award search engine is a bit clunky, it is recommended that you follow these steps to search for award space:
#1 First, search for partner-level United award availability via a website like Air Canada. If you are not familiar with partner-level award space, you can still use United's website. But you will just need to specifically look for flights with availability in the Business Saver Award column.
#2 Visit Turkish Airlines' website. Click Sign In, which is located in the top-right corner, and login using your Turkish Airlines account information. If you have not created an account, click Sign Up in the top-right corner.
#3 After logging in, you will be redirected to the homepage. This is where you find a search box in the middle of the homepage.
#4 Click the checkbox that says Award ticket – Buy a ticket with Miles.
#5 Enter your departure and destination airport codes, departure date(s), cabin class, and the number of passengers; click the red search button.
#6 If your desired flights show up, simply confirm the reservation, redeem your miles, and use a credit card for taxes and fees. Watch out for the credit score. If the desired flights don't show up, call Turkish Airlines at 800-874-8875 to complete the reservation.
The following are some of the high-value routes you can book:
Chicago – Cozumel one way in United business class for 15,000 Turkish Airlines miles + ~$59 in taxes and fees
Houston – Guadalajara one-way in United business class for 15,000 Turkish Airlines miles + ~$59 in taxes and fees
Houston – Heroica Veracruz one-way in United business class for 15,000 Turkish Airlines miles + ~$59 in taxes and fees
Los Angeles – Cozumel one-way in United business class for 15,000 Turkish Airlines miles + ~$59 in taxes and fees
Newark – Mexico City one-way in United business class for 15,000 Turkish Airlines miles + ~$59 in taxes and fees
Newark – San José del Cabo one-way in United business class for 15,000 Turkish Airlines miles + ~$59 in taxes and fees
San Francisco – Cancún one-way in United business class for 15,000 Turkish Airlines miles + ~$59 in taxes and fees
San Francisco – San José del Cabo one-way in United business class for 15,000 Turkish Airlines miles + ~$59 in taxes and fees
Washington, D.C. – Cancún one-way in United business class for 15,000 Turkish Airlines miles + ~$59 in taxes and fees
You will find that Turkish Airlines' frequent flyer program, Miles & Smiles, is the only transfer partner with Citi ThankYou Rewards. The good news, you can transfer Citi ThankYou Points to Turkish Airlines at a 1:1 ratio. Transfers take around 1 to 2 days to process.
United MileagePlus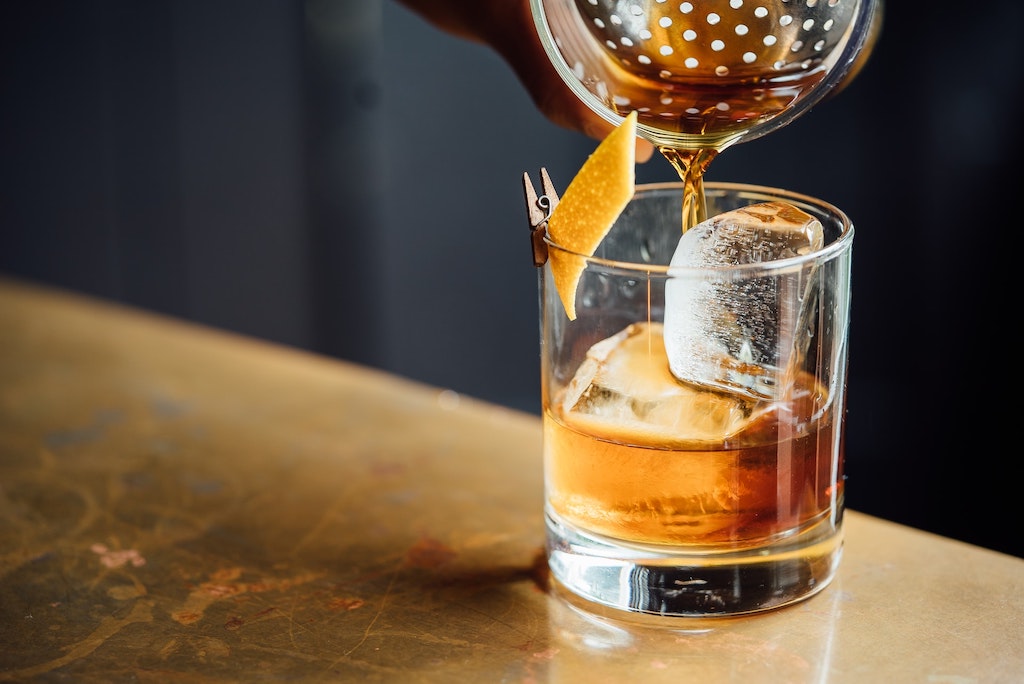 United has its own frequent flyer program, MileagePlus. It is a dynamic award pricing system and only a small fraction of nonstop flights are bookable with partner awards. Several people recommend using United MileagePlus if you like to have the easiest time searching for flights. That's because of the seamless online search online, the abundance of availability, and the ease of earning United miles.
Don't forget, United uses variable award pricing. As such, you will notice mileage prices all over the board. And in some cases, these flights are bookable for as little as 30,000 miles. On other dates, you will see different prices which are as high as more than 90,000 miles.
Follow these steps to book a United flight to Mexico using United miles:
#1 First, visit United's website and choose a round trip flight or one-way.
#2 Check off the box that says Book with miles.
#3 Enter the origin and destination cities.
#4 Select your departure date.
#5 Choose the number of travelers and toggle the cabin class or business class.
#6 Click Find flights.
#7 Your flight results will populate. You should choose the dates and flights that work the best for you and complete the booking by entering the traveler information and a credit card for taxes and fees.
Here are some of the nonstop routes you can book on United in business/first class if you don't want a basic economy:
Chicago – Monterrey one-way in United business class from 30,000 United miles + ~$35 in taxes and fees
Houston – León one-way in United business class from 30,000 United miles + ~$35 in taxes and fees
Los Angeles – Ixtapa one-way in United business class from 32,500 United miles + ~$35 in taxes and fees
Newark – Puerto Vallarta one-way in United business class from 30,000 United miles + ~$35 in taxes and fees
San Francisco – Mexico City one-way in United business class from 30,000 United miles + ~$35 in taxes and fees
Delta Skymiles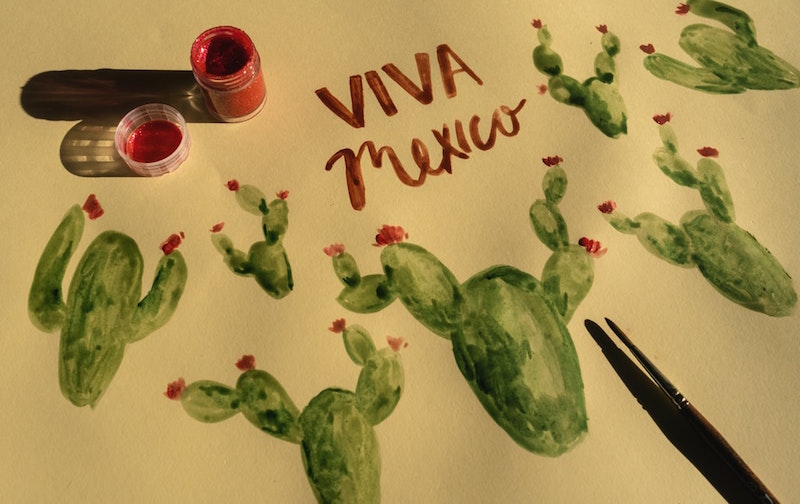 Delta Skymiles, similar to United and American, offers a variable award pricing system for its own flights, especially during peak times. If you are performing a search and notice drastically different prices than what is quoted here, you should consider shopping around nearby dates. Delta's flight services to Mexico are concentrated in its hub airports of Atlanta, Los Angeles, New York City, Salt Lake City, and Seattle.
To book Delta flights to Mexico by Delta SkyMiles, you only need to follow these steps:
#1 First, visit Delta's website. You will see a search ribbon at the top banner of the page.
#2 Enter your destination and origin airports. Choose Round Trip, One Way, or Multi-City.
#3 Check off the box that says Shop with Miles.
#4 Under Best Fares For, click First Class
#5 Click the red arrow button to perform the search.
#6 Your search results will populate in a week-long view. Click your desired date and choose Continue.
#7 Find your favorite flight option, enter your travel information, redeem your SkyMiles, and pay for taxes and fees using a credit card to complete the booking.
#8 Pay attention to additional terms.
British Airways Executive Club
Using British Airways miles, known as British Airways Avios, is generally attractive for shorter-haul flights and exorbitant for long flights. Fortunately, this falls into the short-haul flight. British Airways only has access to American Airlines flight award space, so you wouldn't want to search on American Airlines' website as a general rule.
The following are the steps how American Airlines flights can be booked using British Airways Avios:
#1 First, visit British Airways' website.
#2 Click Login in the top-right corner and enter your British Airways Executive Club information.
#3 Once you've been logged in and get redirected to the homepage, hover over the Book button in the top ribbon and click Book a flight with Avios.
#4 Enter your departure and destination cities, travel dates, cabin class, and the number of passengers; click Get flights.
#5 Choose the flight you'd like to book and click Continue.
#6 Confirm the ticket by redeeming your Avios, entering the traveler information, and using a credit card to pay for taxes and fees.
British Airways Executive Club is a transfer partner with Chase Ultimate Rewards points, American Express Membership Rewards, Capital One Miles, and Marriott Bonvoy. (They may have other various options.)