Mexico City is a city that has been expanding its horizon and growing with the world. It is packed with a gorgeous UNESCO World Heritage site, stunning buildings, and many attractions. Mexico City is one of the best places to explore the largest city in Mexico, ranked #2 in the western hemisphere. With all the places to see, the best way to navigate through a Latin America city is with this 3-day Mexico City itinerary. Although 3 days may not seem like much time, this itinerary will enable you to dine at some of the best restaurants, nibble away at yummy street food, visit the main attractions and taste the delicious Mexican cuisine.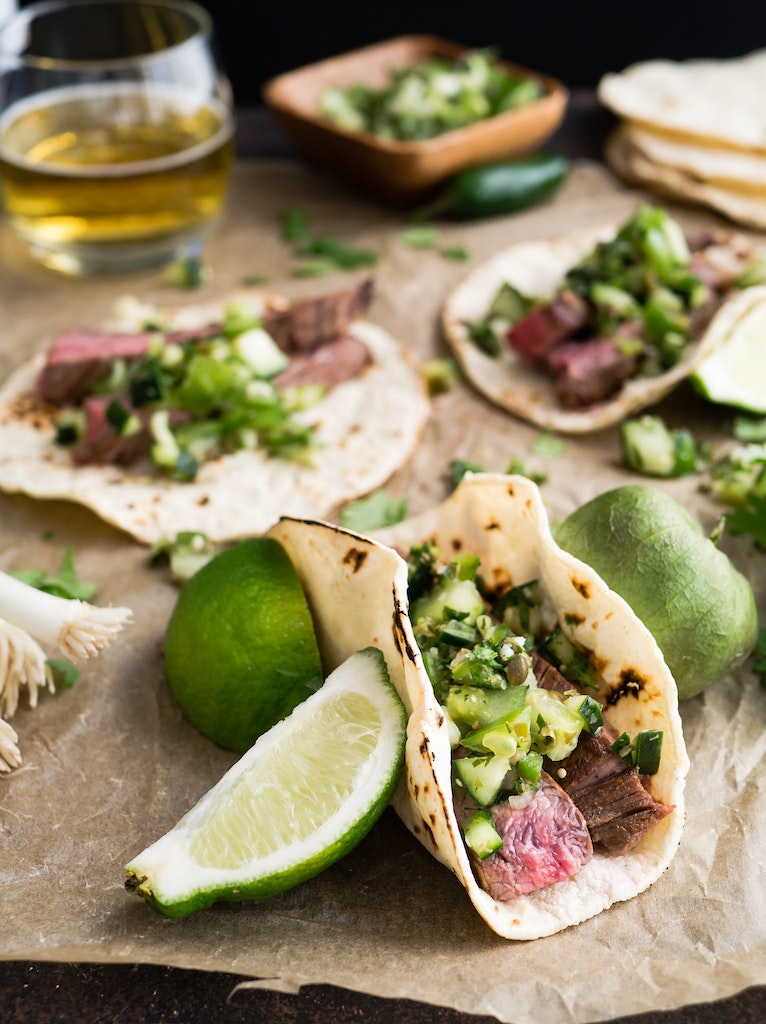 ---
What's in this post:
hide
The Perfect 3 Days in Mexico City Itinerary
---
The best part of this itinerary is it can be used by people visiting Mexico City for the first time who might not know where to start their journey.
Best Time to Visit
One of the best things about visiting Mexico City is that you can visit year-round. Due to work obligations or busy schedules, people cannot plan vacations and are stuck with boring staycations. Well, don't worry about those annoying staycations, Mexico City is a great place to visit any time of year and has awesome last-minute deals especially during a long weekend.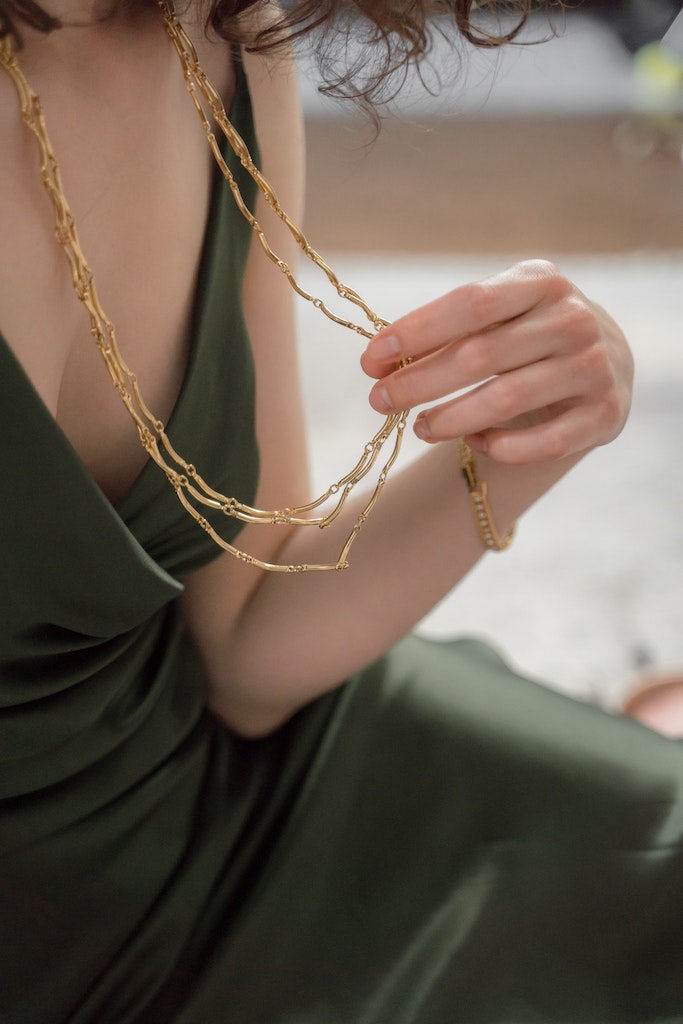 Visiting in mid-autumn allows you to catch a glimpse of the Day of the Dead celebrations and bask in the cool weather. Wintertime lets you explore the magical time of Christmas and many religious events. When the sun is beaming and the summer gets hot it's nice to visit Mexico City because the high altitude allows for cool breezes as you walk around the city. After all, is said and done, I think that the Springtime (late March-early June) is the best time to visit Mexico City. The weather is almost perfect with little rain, sunny days, and mild temperatures. Flights and hotels offer phenomenal deals and the city is less crowded than the summer months.
Ways to Get Around
Alright, you've hopped on a plane to this Latin American city but now don't know how to get around. Mexico City is one of the largest cities in North America, but don't let its size scare you. It's relatively easy to navigate throughout this city. Let's start at the Benito Juárez International Airport and take it from here. Uber rides, airport shuttle services (from your booked hotel), and taxis are the common modes of transportation when heading from the airport to most destinations.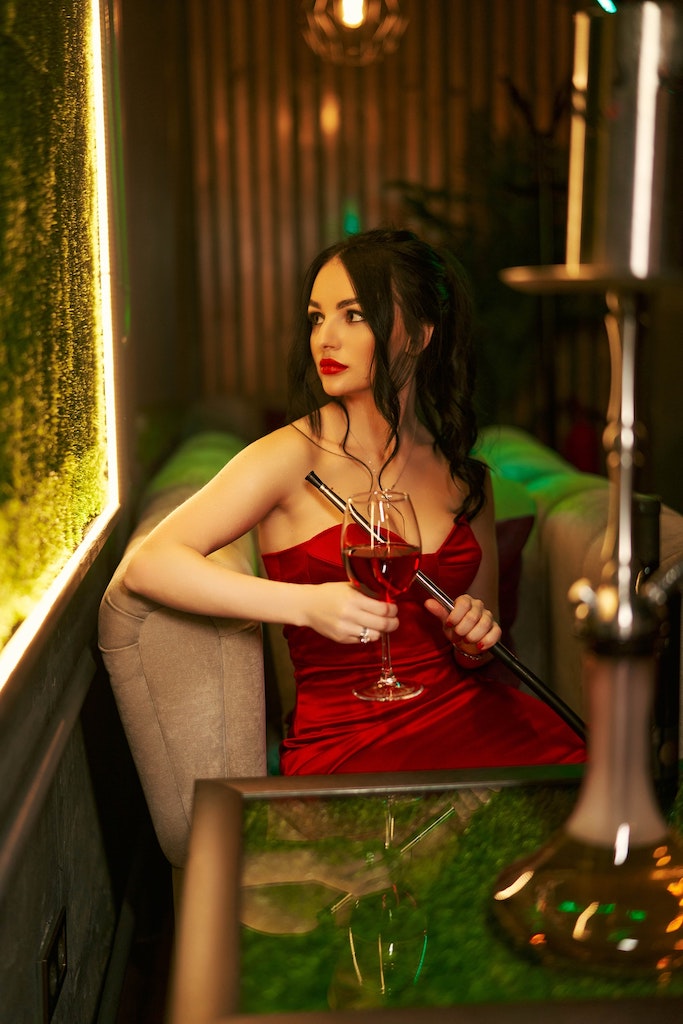 In my opinion, the best way to get around the city is via public transportation. The Metro offers a cheap ride (roughly .25 cents per ride) and stops at places such as the historic center and the main square (el Zocalo). The Mexico City Metro Station has 12 different lines, which can take to you to stations such as Bellas Artes, Apatlaco, Juarez, and San Antonio.
The Metrobus is also a cheap and quick way to get around the city (roughly .31cents per ride). Most bus stops offer connections to metro stations and plenty of stops near local attractions. Uber and taxi rides are available in Mexico City but they can get rather pricey. I don't recommend renting a car because traffic can be a nightmare and you might get confused as to where to go or not understand road/street signals.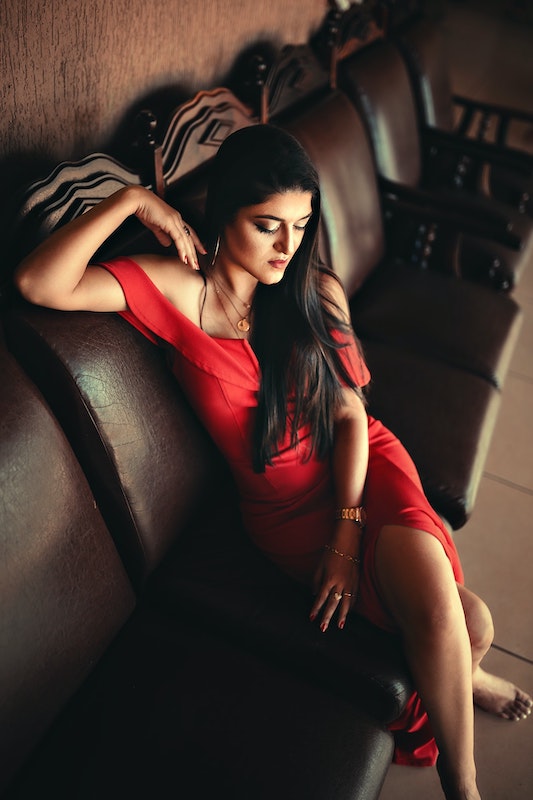 So, before I officially begin with this 3-day Mexico City Itinerary, I created this fun and memorable itinerary so you can view the best that Mexico City has to offer. Obviously, you don't have to follow my itinerary to the "T". Most of the time periods of each day have different options for dining, sightseeing and more so you can personalize your itinerary. For those who have never been to Mexico City, I recommend following this 3 day itinerary. While traveling in Mexico City, "winging it" might not be the best option because some attractions might be closed or public transportation schedules might change. Alright, now it's finally time for you to…
Read the Itinerary and Prepare for Your Own Trip!
Day 1: Historic Center
You can visit any of the following attractions in any order you want and there is no pressure to visit them all.
Early Breakfast
The first day of this big city adventure should start off with a scrumptious breakfast at local coffee shops, Café el Popular or Café La Blanca. Both shops serve up typical Mexican breakfast food such as chilaquiles and conches. The Café La Blanca is located in the which makes it a great spot to go on short walks to different attractions after breakfast.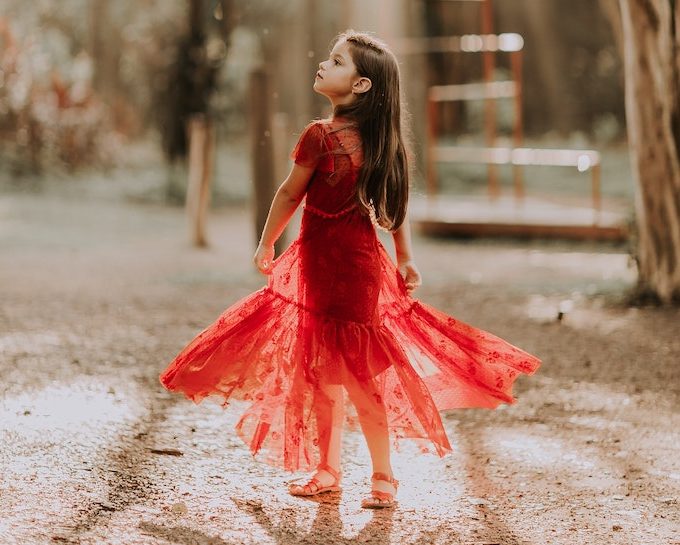 Thanks to the central location of the historic center, it is packed with many must-see places. After breakfast in the Centro Histórico you must head to the iconic buildings, Palacio de Bellas Artes and Museo Biblioteca Palacio Postal.
Palacio de Bellas Artes
The Palace of Fine Arts – This historic and beautiful building was built in 1904 (shortly before the Mexican Revolution) and houses a museum and an opera house. The entrance fee of this palace is 35 MXN (which is less than $2) and it is open daily from 10 am- 6 pm. A tour guide is available to show you the interior design, the stunning theater, concert hall, paintings, and architecture. Some of the amazing work was done by artist Diego Rivera. The architectural style of this building comes from Art Deco and Art Nouveau. Visitors are floored by this palace's interior dome, Pegasus sculptures, murals, and lighting.
Casa de Los Azulejos
Next on your morning itinerary is the Casa de Los Azulejos (House of Tiles). This building is open daily from 7 am-1 pm and is located at Francisco I. Madero 4, which is in the Centro Historico. The exterior of this 18th– century building is made up of blue and white tiles and lovely large windows. Parts of this building date back to the 16th century, which was constructed by Don Damien Martinez.
Lunchtime: Let's eat!
Since you are already in the historic center, then you mustn't miss the chance to dine at Restaurante El Cardenal. This restaurant is the perfect place to enjoy a little bit of tranquility coupled with amazing food. One of my favorite things to eat at this restaurant is the Tacos Marinero. Each table is served fresh bread and the service leaves you happy. You must also try the shrimp taco, Mexican Conchitas, and Mexican sweet bread (concha).
Let's Stroll to the Torre Lantinoamericana
After you have taken your time eating a delicious lunch, take a nice stroll to the Torre Latinoamericana. This is one of the main attractions in the historic center which opened in 1956. This tall skyscraper stands at 545 feet high, which is the tip of the building measuring 50 feet high. Prior to the construction of this building, the area was known as a zoo, literally. The current location of this building was once an animal house and then a convent. The current use of this skyscraper is for office buildings and real estate firms.
Museo Biblioteca Palacio Posta– This ornate building is Mexico City's post office. It was built in 1902 and was originally the Franciscan Hospital. This post office "palace" has no entrance fee and is open during weekdays from midmorning to early evening. One of the most stunning parts of this building is the ornate and intricate clock that sits at the top of the building just below the Mexican flag.
The off into the Night
On your first night in Mexico City, I recommend eating at one of the following restaurants, El Lugar Del Mariachi, Marisqueria El K-Guamo or go on a Taco Crawl.
El Lugar Del Mariachi – This restaurant in located in Calle Hamburgo 86 in the historic center. It is open from 12 pm until 1:30 am (on weekdays) and until 2:30 am (on weekend nights). Even though this restaurant caters more to tourists than locals, it is interesting to catch a night show of Mariachi Bands. Aside from the live music, expect to enjoy meals such as the beef platter and the aguachile. Aguachile is made of shrimp, submerged in liquid seasoned with chili peppers, lime juice, salt, cilantro, slices of cucumber, and slices of onion.
Marsqueria El K-Guamo – One of the good seafood restaurants in Mexico City is the Marsqueria El K-Guamon. This restaurant is located in colonia Centro, Ayuntamiento 10. Upon entering this eatery, it may seem like a fast-food joint and you wouldn't be wrong to assume that. However, the food is nothing like cheap fast-food meals. Most of the menu options offer fresh seafood dishes from raw fish to ceviche tostadas to fresh crab meat.
Museo del Tequila y el Mezcal – Whether it be the hype of day or the excitement of being in Mexico City, you might be tempted to stay out till the late hours. The Museo del Tequila y el Mezcal opens until 2:30 am (the terrace and cantina) and allows visitors to explore the museum and shop until 10 pm.
Taco Crawl – If you are still in the mood for good Mexican food then you shouldn't hesitate to go on a taco crawl. I recommend beginning your taco crawl at Baltazar in the Center Historico. But if you really want the full taco crawl experience, then you must book the Mexico City After Dark tour. This tour takes you on a 3.5 adventure to 7 different places to taste the local food from street vendors and taco shops.
Day 2: Spread Your Wings Around the City
On the second day in Mexico City, I recommend visiting different parts of Mexico City which require the use of public transportation.
Breakfast with Coffee
As the morning is just beginning on day 2, you will most likely need coffee to regain energy from yesterday's excursions. So, I say head to Emire Coffee or Café Carey in the Chapultepec area for an authentic Mexican cup of coffee. I tried the high altitude proudly Mexican coffee at Empire.
Morning: Take A Walk to Bosque de Chapultepec
After your body has been energized, you must take a short walk over to the Bosque de Chapultepec (Chapultepec Park). This park is almost 1,700 acres and dates back to the pre-Colombian era. This urban park is made up of three sections. The first section is known as the oldest part of the park and is surrounded by beautiful greenery and the Lago Menor. In this section, you will also find the fountains: Quixote, Templanaza, and Nezahuacoyti. The second section has a lake view, jogging trails, and places for people to exercise. The third section is absorbed by wildlife and flora.
At this park, visitors also enjoy checking out the Casa del Lago, Centro Cultural del Bosque, and the Museo Nacional de Antropologia (National Museum of Anthropology). The latter attraction is open every day except Monday from 9 am-7 pm. It has some of the largest art collections created by the ancient Mexicans including an original Aztec Sunstone, parts of the tomb of Pakal, a statue of Chalchiuhtilcue, and a replica of a feather headdress which was modeled from Moctezuma II.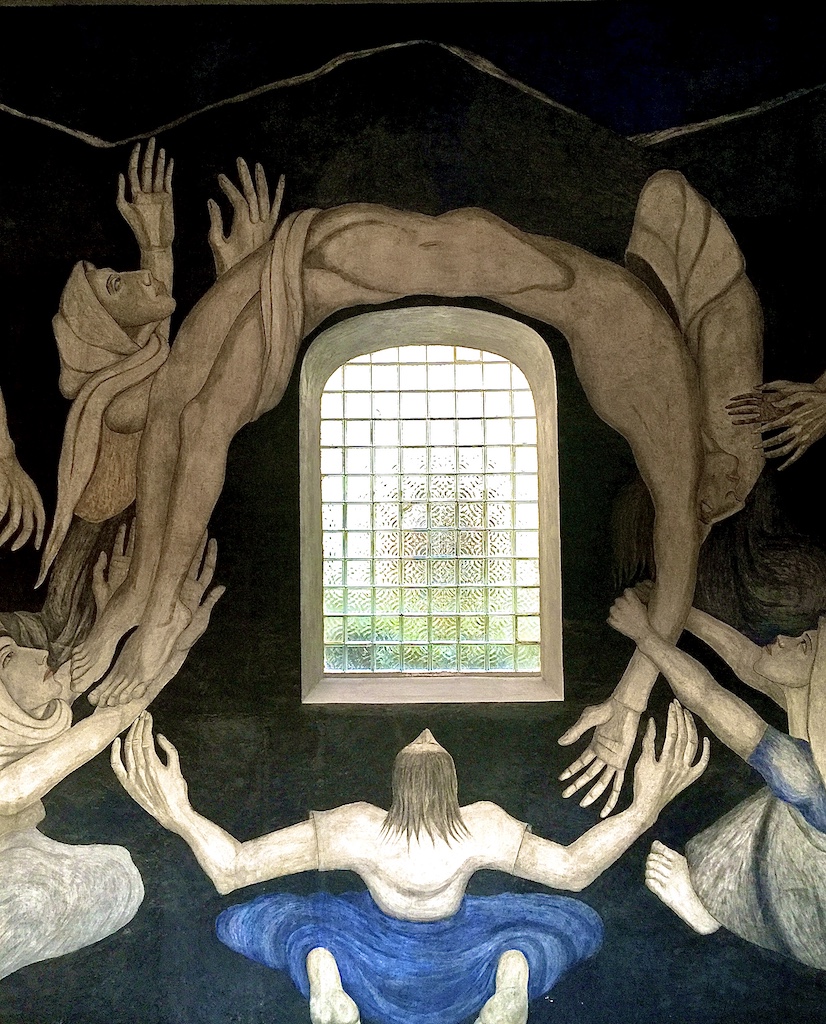 The only royal castle in Mexico City is the Chapultepec Castle, which is located in Chapultepec Park. This castle is only one of two castles located in North America and was completed in 1864. The interior of this castle opens up with a stunning staircase that is overlooked by a breathtaking mural. Other parts of the interior include a dining room, Malachite Room, bedroom of Maximillian of Mexico, and gorgeous stained-glass windows.
Lunch/ Early Afternoon: By now You Must be Hungry!
Most of the morning activities will have taken up plenty of your time, so I recommend eating a late lunch at either Los Panchos Anzures or eating at the Chapultepec Market. The first restaurant has affordable menu options and is located .6 miles from the National Museum of Anthropology. The quesadilla and tacos are scrumptious at the Los Panchos Anzures.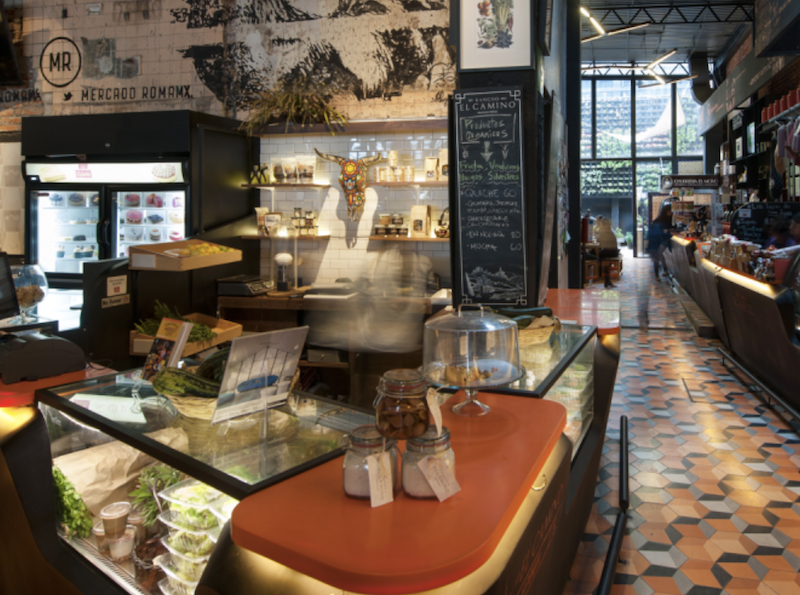 One of the best things to do at the Chapultepec Market is to eat food from street vendors and shop. You must eat street food such as pork rinds and fruit balls. A local market in Mexico City is Mercado Roma. A visit to this public market is a great place to experience Mexican Culture at no extra cost. The food stalls are plenty and the only thing you have to do is choose where to buy lunch. Maybe you can ask the vendors for free samples. Visitors of this market can choose to sip on good wine, share good food with new friends, and have a truly unique experience.
Late Afternoon Walking
If you are in the mood to admire artwork then head to the Fifty 24MX Gallery and TOCA Galeria. Contemporary art is beaming at the Fifty 24MX gallery. This gallery is inspiring because of the exterior mural, the Street Art scene, and artwork from local artists. The TOCA Galeria is located in Roma Norte and often houses a fair booth that exhibits local and international artwork.
A great way to immerse yourself in the Mexican culture is by visiting a Lucha Libre (Mexican Wrestling). The Arena Mexico in Ciudad de Mexico hosts wrestling events every Tuesday, Friday, and Saturday. One of the upcoming events at this arena is on January 1st and it is a cage fighting event!

Dinner/Night: Time to go out again!
The night scene at Avenida de Los Insurgente is beautiful lit. It is the longest street in Mexico City and runs from the city center to the suburbs. Along this street, people often stop to visit the Monumento a La Razza, the World Trade Center Mexico City, the 1953 Teatro de los Insurgentes and the Ciudad Universitaria. There are several Metro Stations that make sure easy access to different parts of the city.
On your second night, dinner should be in the Roma Norte area, at either the unique Blanco Colima or Sonora Grill Prime Roma Condesa. The Blanco Colima is a mix between a fine dining restaurant and an upscale place. Don't expect to get a budget-friendly menu but the flavors and fresh food definitely make dining at this place worth it. You should definitely splurge on your second dinner in Mexico City but visit the steakhouse Sonora Grill Prime. This restaurant offers Mexican and International food along with an impeccable wine bar. Remember to try the following things, Octopus Pork Rinds, Rib Eye Chicharron, and the Beef Carpaccio.
Day 3: El Zocalo (Plaza de la Constitución)
On your first day around the historic center, you would have definitely seen the El Zocalo area, which is literally next door to the historic center. Since you might be a little wiped out from the previous days, I have planned the third day to be more "relaxing". Today it is the big hub of the city.
Breakfast one Last Time!
Café El Popular at 5 de mayo esq Palmas Centro is located less than .2 miles from the Zocalo area. At this popular café, you can order breakfast food such as pastries, cake, and coffee.
Morning/Early Afternoon Stroll
I recommend taking a nice stroll around the main square of Mexico City, Zocalo. Definitely visit the Metropolitan Cathedral and the Templo Mayor (main temple). By walking around El Zocalo you are basically getting a free walking tour because you can admire the Templo de San Felipe Neri, Suprema Corte de Justicia de la Nacion, and more.
Metropolitan Cathedral – More than 200 years of history and culture are entwined in the Metropolitan Cathedral of Mexico City. This cathedral has several facades, which are each equally designed to represent the Gothic, Baroque, Neoclassical, and Churrigueresque styles. The northern façade dates back to the 16th century and is the oldest façade. The inside of the large cathedral is home to at least 14 chapels that vary in size and are each dedicated to a saint. The pillars and pews of this cathedral were perfectly created to withstand the test of time and add a touch of elegance to this religious spot.
Templo Mayor – The main temple and archaeological site of the Mexica people is Templo Mayor. This UNESCO Worl Heritage Site was discovered during the 19th century and more discoveries occurred in the 20th century. There are two exposed sites of the temple, the first is the temple itself and the second is a museum. This temple was dedicated to the God of war and God of rain… Huitzilopochtli and Tlaloc.
For the low price of $6.99, you can choose the Moctezuma and the Zocalo tour. This one-and-a-half-hour tour takes guests to the cathedral, Old Town Hall, Old Mayors Palace and shares stories of "La Noche Triste".
Lunchtime Sitting Outside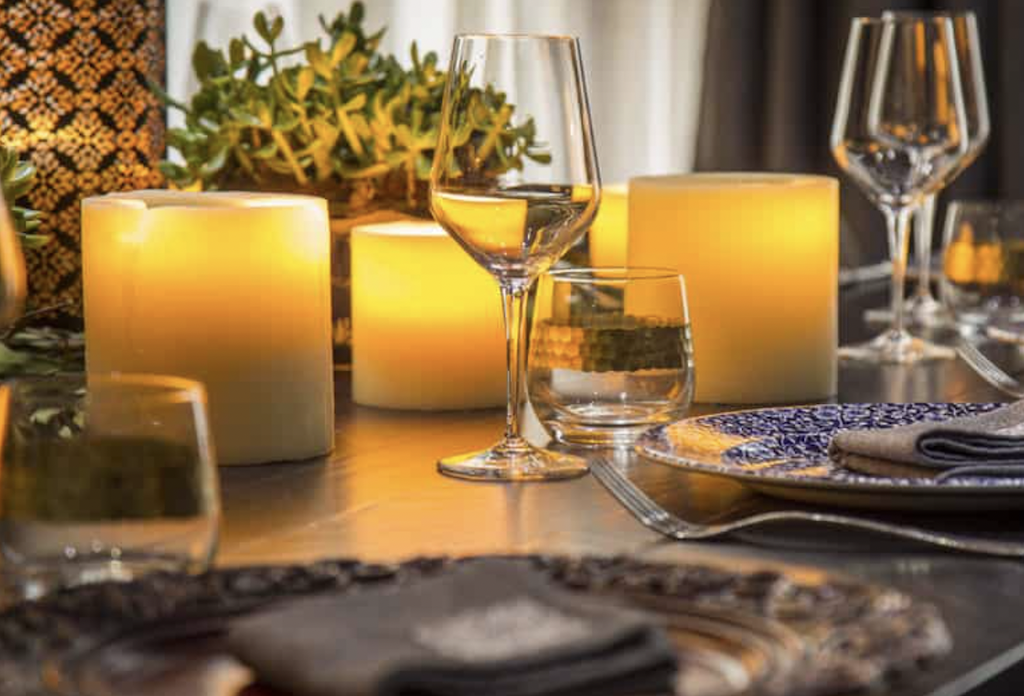 There is no better way to spend your lunchtime than sitting at an outside table at the Balcon del Zocalo. This restaurant has one of the best views of the city including a front-row view of the Metropolitan Cathedral. If you want to taste a little bit of everything, then I recommend you opt for the tasting menu. This option will allow you to taste foods such as the fish of the day, a liquid sphere of avocado, tuna and aguachile negro, and banana and mole gnocchi.
Afternoon at Palacio National
You couldn't leave Mexico City without visiting the Palacio Nacional (National Palace). This palace was constructed in a Baroque style in 1522. It was the home of Moctezuma II in the 16th century and currently houses the President of Mexico. This palace is at least 660 feet long and contains rooms such as courtrooms, an old prison, old torture rooms, bedrooms, and official offices.
Dulceria de Celaya – This is one of the oldest pastry shops in Mexico City. It has opened its doors since 1874 and offers up sweet treats such as meringues, candied fruit, sugar cane dipped fried dough, and sugar skull cookies.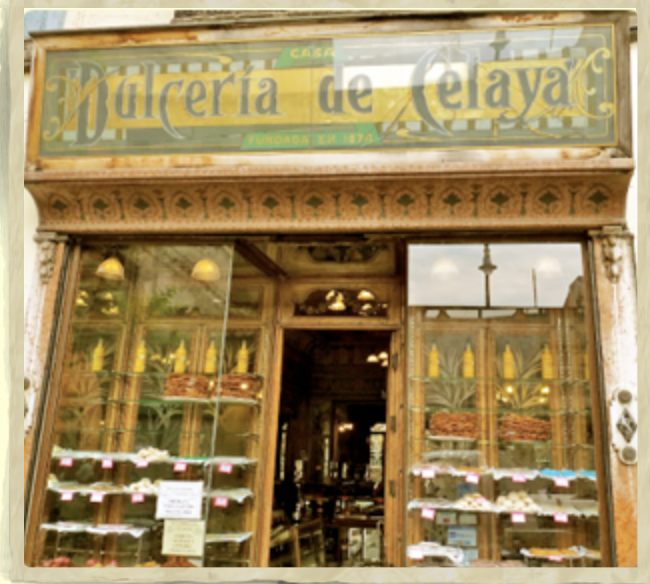 Dinner/Night Winds Down
As the afternoon winds down, I recommend calling it an early night if you have to get up early for your flight. With that being stated, you can stop by the Shops at Downtown to splurge on some presents, eat dinner, or lounge at one of the local bars.
The Shops at Downtown – Thanks to the close proximity to the historic center you can head over to the Shops at Downtown to purchase gifts, souvenirs, or something special for yourself. Some of the shops at this "mini mall" are antique and art shops-Eklektik, jewelry shop- Monte Alban Gold, shoe store- Manuel Sekkel, and clothing store- Casilda Mut.
For dinner, I suggest you eat at the Azul Historico of Downtown. Since 2001, this restaurant's head chef is Ricardo Munoz Zurita. Guests who dine at this restaurant are left speechless as they are surrounded by elegance, beauty, and "floating" lights hanging on tree branches within the restaurant. Traditional Mexican dishes are served at tables or through the takeaway option. The Mexican meals served include Black bean tamalito, Tamal de Chaya, Black Mole Enchiladas, and Mollets.
La Terraza Hotel Downtown is located on the upper floor of Downtown. This is a great place to have a good time and wind down for your 3-day vacation. You are sure to enjoy the lovely view of the Latina American Tower as you sip on tequila and a delicious cocktail.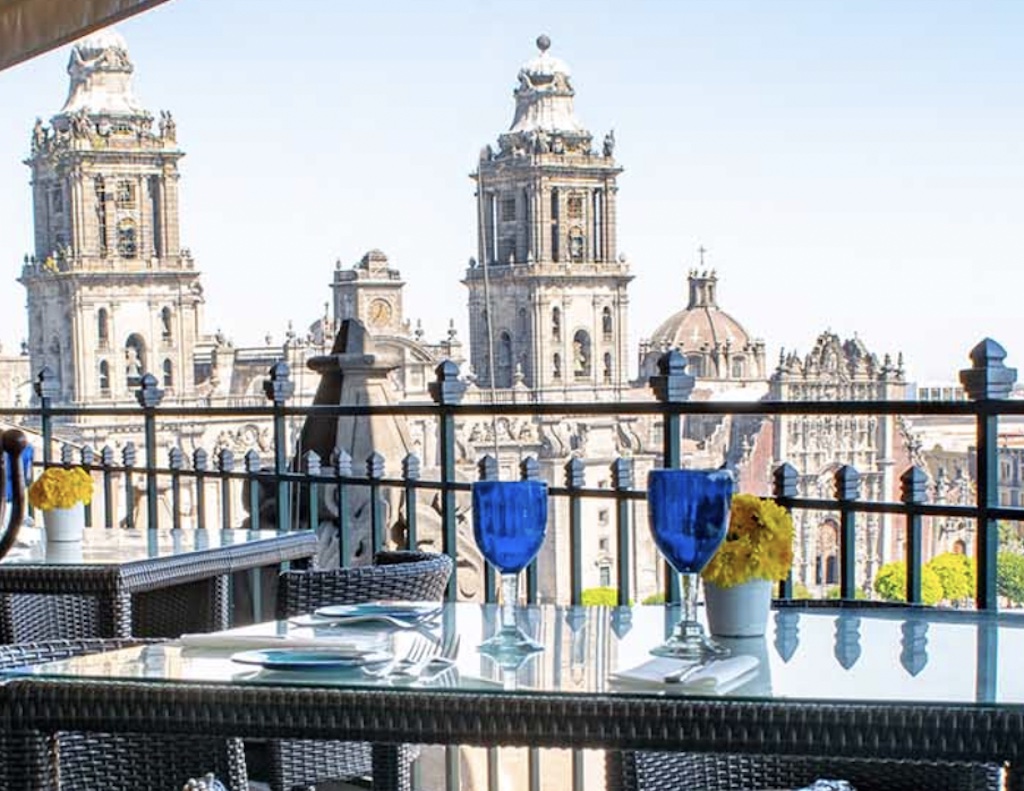 Bonus for You Guys
Let's just say you happen to change your mind and wish to stay an extra day in Mexico City. Well, as luck would have it, I decided to throw in a list of an easy day trip or two. Come on and take a look at what more Mexico City and its surrounding cities have to show you. The bonus about this itinerary is that the days are interchangeable and you can swap this bonus for one of the other days.
Xochimilco
You can grab a quick breakfast at your hotel or at a nearby coffee shop and then go on a quick Uber ride to the charming little place of Xochimilco. The colorful buildings and water vessels of Xochimilco allow you to feel the vibrant energy of this borough. You must go on a boat ride on the colorful Trajinera boats, which take you along the canals to the island of chinampas and Lake Xochimilco. The main plaza of this borough was designated in 2011 and is surrounded by lovely greenery, a statue, and a monument. The Church at Santa Cecilia Tepetlapa is a notable spot to visit thanks to its unique and plentiful religious statues within the church walls.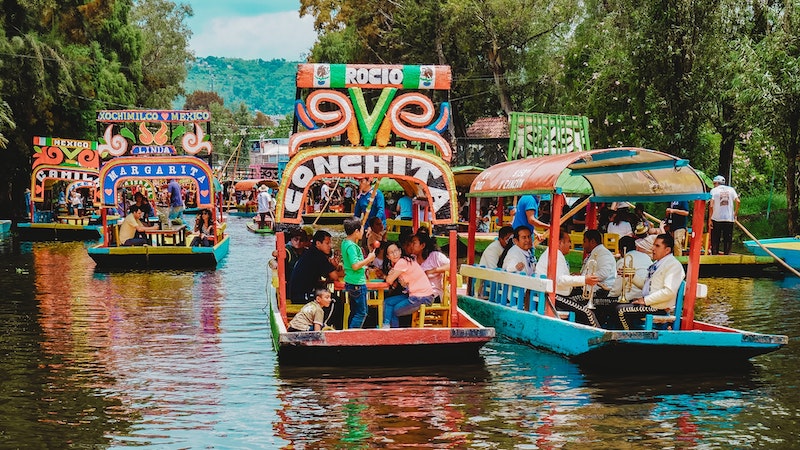 Coyoacan
If you aren't in the mood for boat rides in Xochimilco then you might enjoy a day trip to Coyoacan. Thanks to the close proximity to Mexico City, a day trip to this area is definitely worth the time. The Coyoacan area was home to the famous Mexican artist, Frida Kahlo (who lived and died in this area from 1907-1954). This area is known for its artsy and bohemian style, which makes it a good place to explore. You must visit the blue house (La Casa Azul) which was the home of Frida from 1929-1954. You should also visit the Coyoacan Market, the Frida Kahlo Museum, or the Leon Trotsky Museum.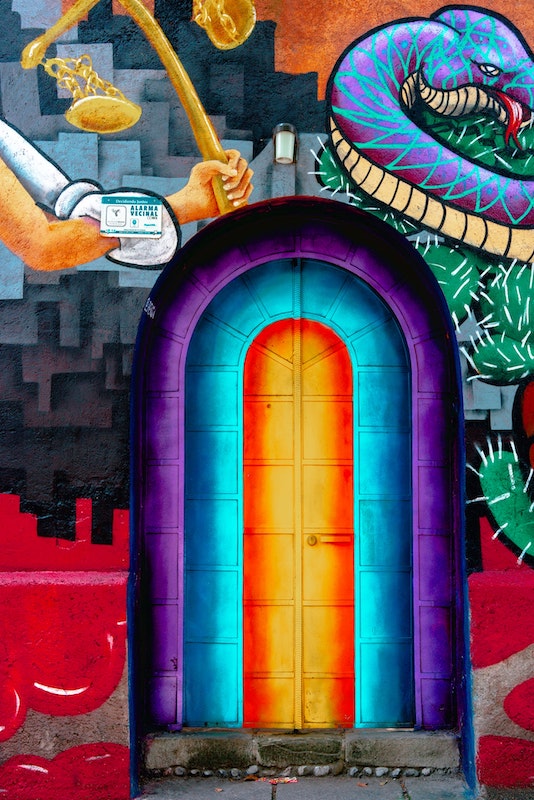 Whether you want to add a bonus day trip to your vacation or swap out one of the days in the itinerary, then I recommend booking this full-day tour. This guided tour takes you down the canals of Xochimilco, throughout the area of Coyoacan, and to the famous Museo Frida Kahlo. The only downside is that there are no meals or beverages included. But don't worry you can dine at the following spots for delicious Mexican food: Centenario 107, Tostadas de Coyoacan, and Chantico.
For Next Time?
In the city of Teotihuacan lies the famous Pyramid of the Sun, which was built by the Aztec people. Subway service and taxis can take you 1 hour and 15 minutes away from Mexico City to Teotihuacan. Archaeologists believe that this pyramid was built in 200 AD (during the Aztec times) and it is still standing today. I am hoping that your Mexico City experience has prompted you to book a future trip to Mexico in which you must visit the pyramid with a hot air balloon ride!

Where to Stay in Mexico City
Out of all the great areas to stay in Mexico City, I prefer the Condesa/Roma Norte area. This is one of the safest areas in Mexico City. A huge plus about staying in this area is there are tons of awesome shops, eateries and it is a central spot in the city. Now, let's look at places to stay in this area:
This lovely 3-star hotel known as "La Condes" offers free Wi-Fi, free breakfast, airport transportation, baggage storage, air conditioning, rooms complete with bath/shower, and housekeeping. Within less than ½ a mile there are over 100 restaurants to dine at and more than 20 attractions to visit such as Parque Espana.
If you are looking for a comfier place to stay then this bed and breakfast is where to stay. Seven lovely rooms make up this B&B, which is styled in a Californian theme. This quirky hotel is located near bus stops and the metro to allow for easy access to other parts of the city.
A great value hotel that isn't in the Condesa area is the Gran Hotel Ciudad de Mexico. This hotel is located in the city center and is near attractions such as Sagrario Metropolitano, Museo del Templo Mayor. Over 150 restaurants are within walking distance of this hotel including Balcon del Zocalo, Casino Espanol, and Restaurante El Cardenal. Plus, it was named the "Best of the Best" in 2021 by Trip Advisor.
Great Bonus Tips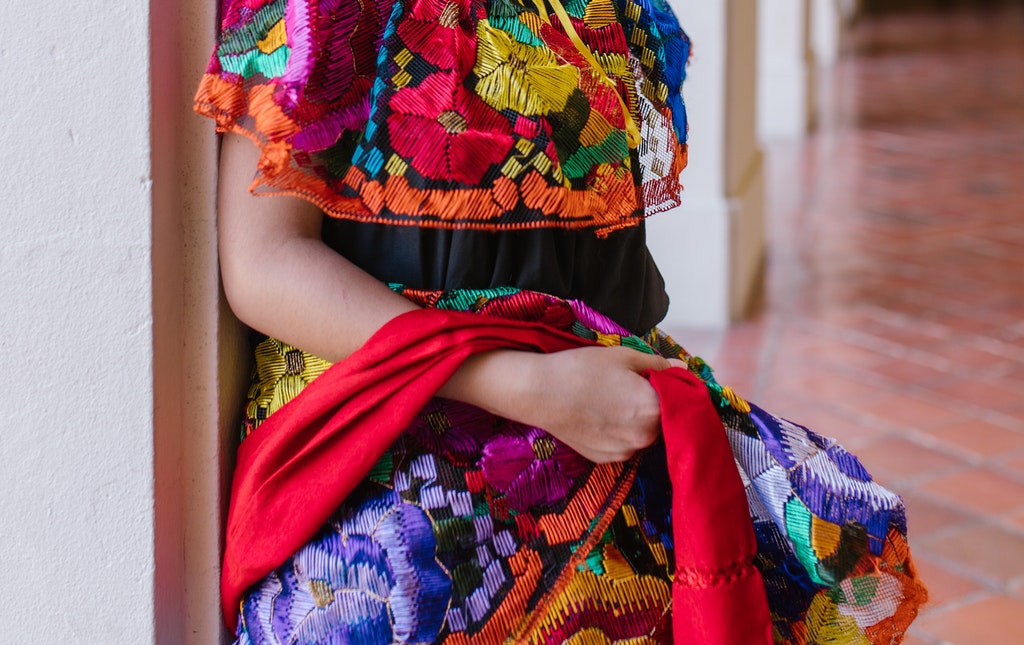 Here are some tips on things to do and not to do while exploring Mexico City.
When traveling around the city via the Metro, avoid rush hour (or "hora pico" as the Mexicans would say). Rush hour on the metro begins from 6 am-9 am and then again from 6 pm-9 pm. I doubt you want to spend parts of your vacation in the long metro lines.
In the Sex and the City movie, Charlotte avoided drinking tap water and always used bottled water. I definitely recommend following by example because drinking the tap water in Mexico City can make you sick, literally!

Tipping taxi drivers and street vendors is not necessary but it is important to tip at bars and restaurants, where you should tip at least 10%.

This tip might sound weird but here goes – Don't flush toilet paper. Not all places in Mexico are equipped with plumbing so it is recommended that you throw away toilet paper in the wastebasket instead of flushing it.

Do as the Mexicans do and sip your tequila instead of throwing it back like some kind of party animal.

Bring cash (Mexican Pesos) with you because not every place will have an ATM machine or allow payment by card.

As a courtesy, don't dine or shop at places right at the opening or closing hours. Although this isn't a rule, it is frowned upon by the Mexican people to "disturb" them as they have just opened or about to close their shop/restaurant.

If you can book travel insurance, then do it! Unfortunately, we still live in a period of time where lockdowns and curfews can go into effect at any time and you don't want something to ruin your trip and put a hole in your wallet.
So, there you have it. The perfect 3-day Mexico City Itinerary. Sure, there are lots of places to visit and things to see but HEY you're in Mexico City! This vibrant and beautiful city has plenty of show the world and that includes you. The best game plan to organize the perfect Mexico City trip starts with this itinerary and is the easiest way. Now, take out your daily planner (wait, do people still use those?) and pencil in your 3-day getaway to the lovely Mexico City. Book your trip and follow this itinerary for an unforgettable min-vacay. You can thank me later 😉.