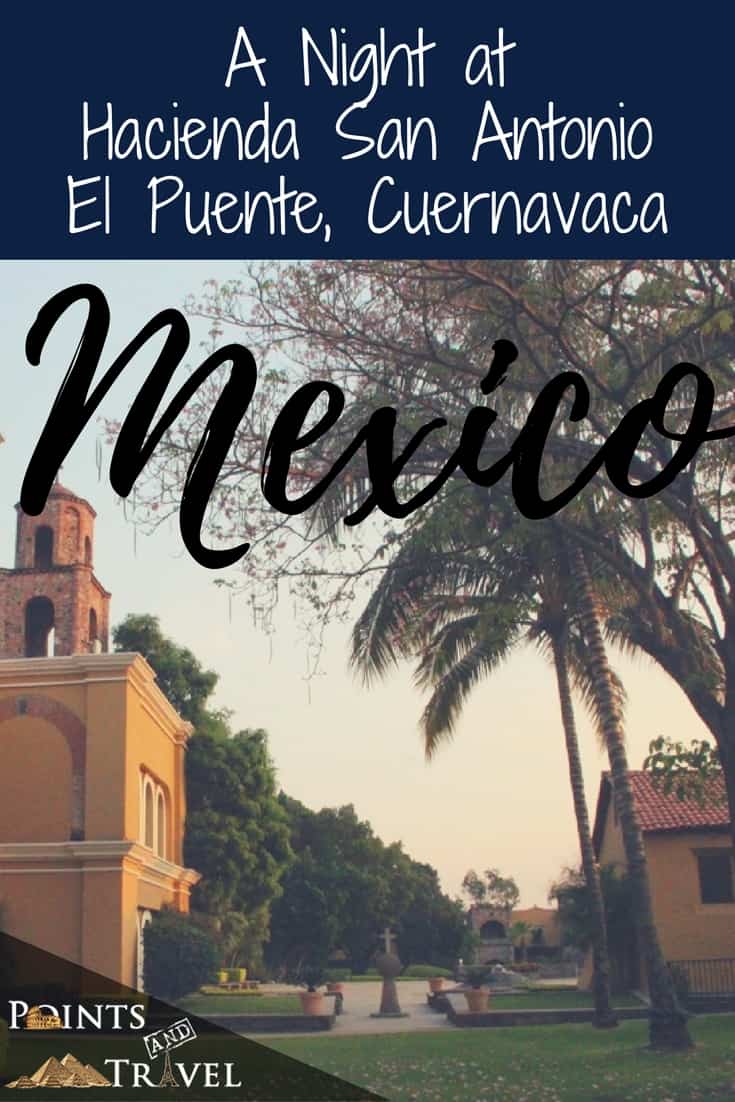 For years, I have been enamored with Spanish architecture of colonial origins, from San Miguel de Allende, Mérida, and Oaxaca City to Guanajuato, Puebla, Guadalajara, and Cuernavaca, Mexico. Back in the day, it was called "New Spain" during the colonial era of Mexico in the 16th to 19th centuries. Mexico has more sites on the UNESCO World Heritage list than any other country in the Americas with its 29 sites, many of them boasting some of the richest Spanish Colonial architecture out there.
So you can imagine how delighted I was to find such a magnificent hacienda in Xochitepec, Mexico. It is a mere 15 minutes from the city of eternal springs, Cuernavaca, Mexico, and only an hour (in good traffic) from Mexico City.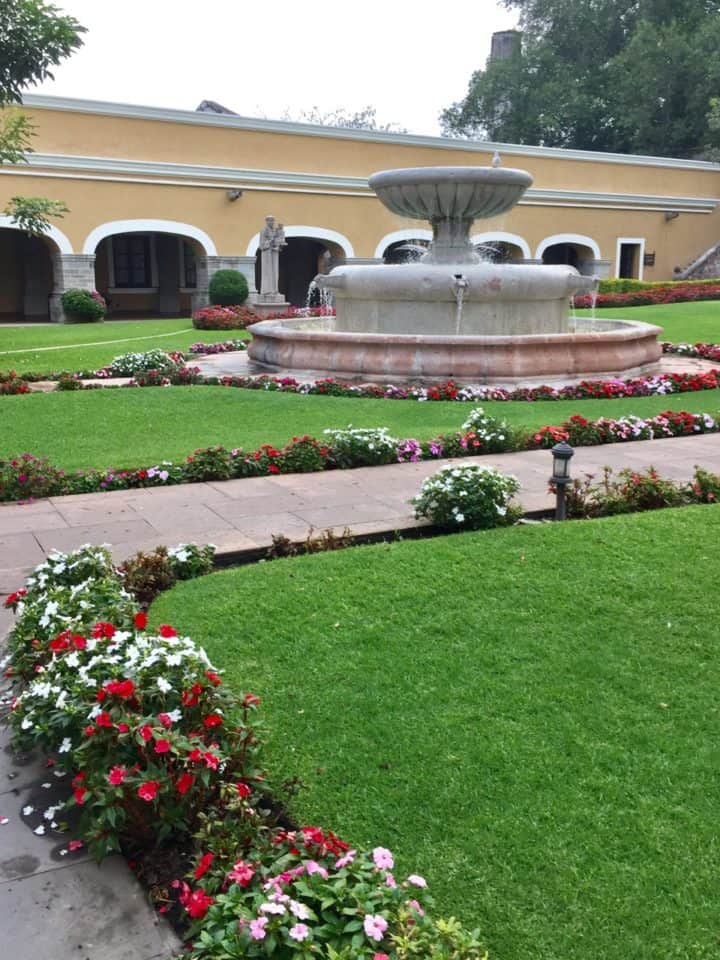 Yet it feels like a world away as I enter into this magical world of baroque architecture, boveda-brick ceilings, and multiple arches balanced with the traditional hacienda style and catholic symbolism, yet with modern luxuries.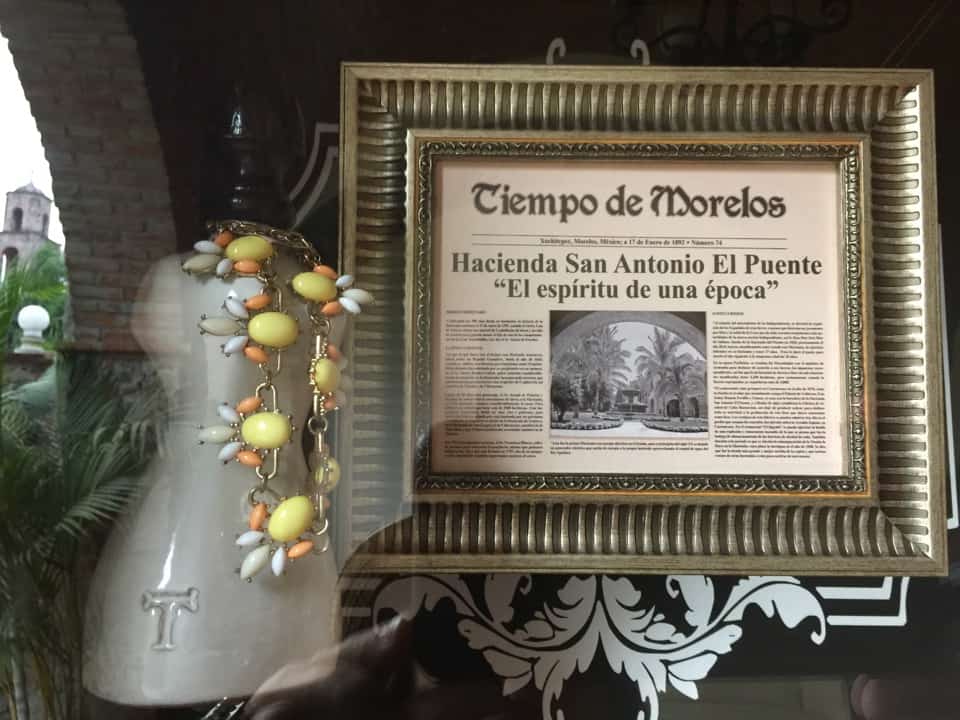 In today's terms, it is the "New World's Old World".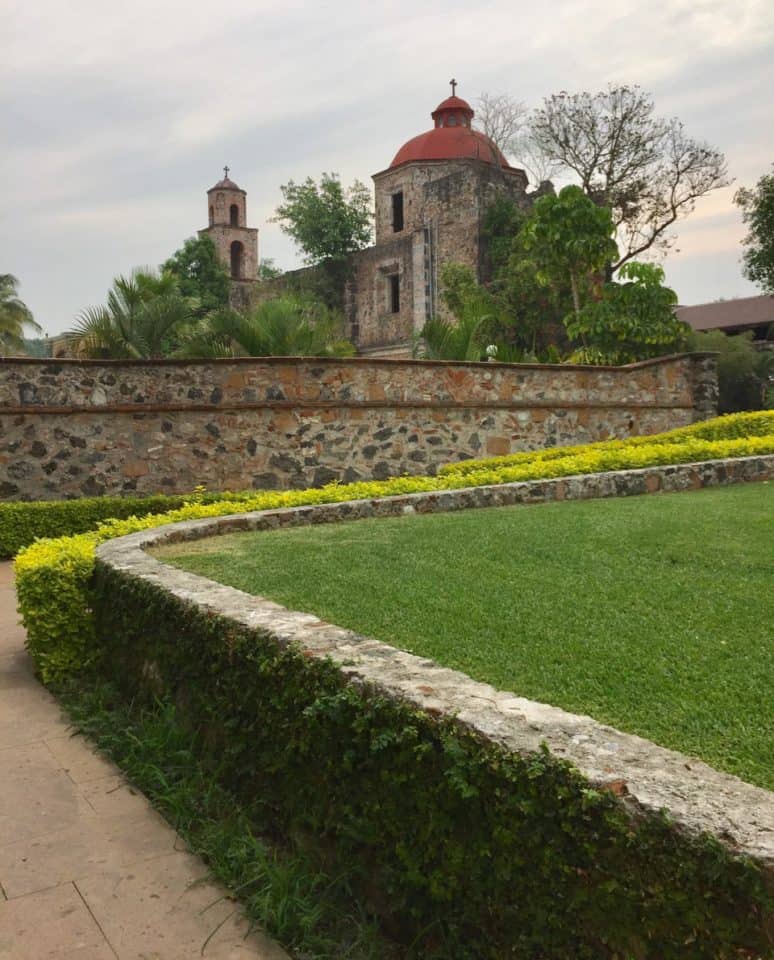 ---
Read here about Famous Landmarks in Mexico You Must Visit!
---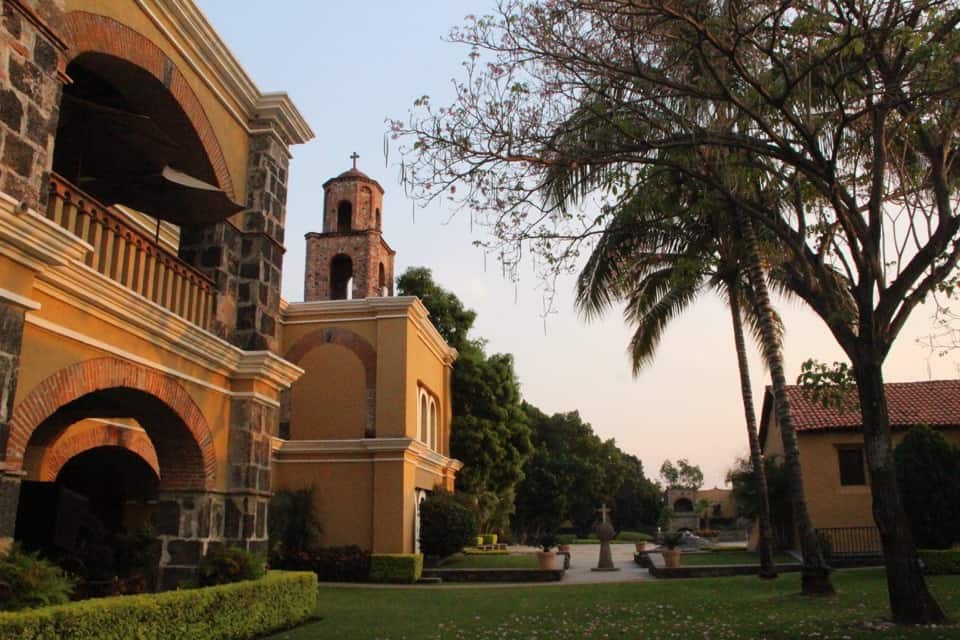 Hacienda San Antonio El Puente is a beautifully restored traditional colonial estate in Cuernavaca, Mexico. In fact, as a regular traveler, having been to 47 countries LAST YEAR, it is a joy to say that it ranks among one of the best experiences I have had in the way of sheer colonial beauty and ability to relax and enjoy the property. This hotel complex near Cuernavaca, Mexico is the kind of place where one goes to unwind, relax, and forget about life for a while.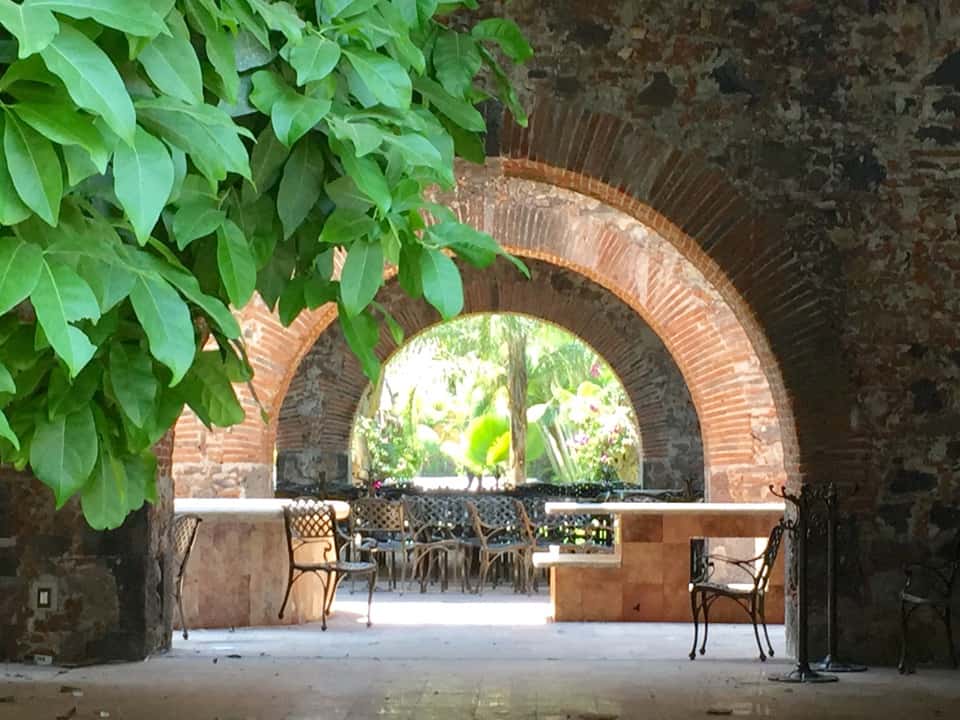 ---
A "Heaven on earth" if you will, for anyone seeking an escape from their hurried lifestyle.
---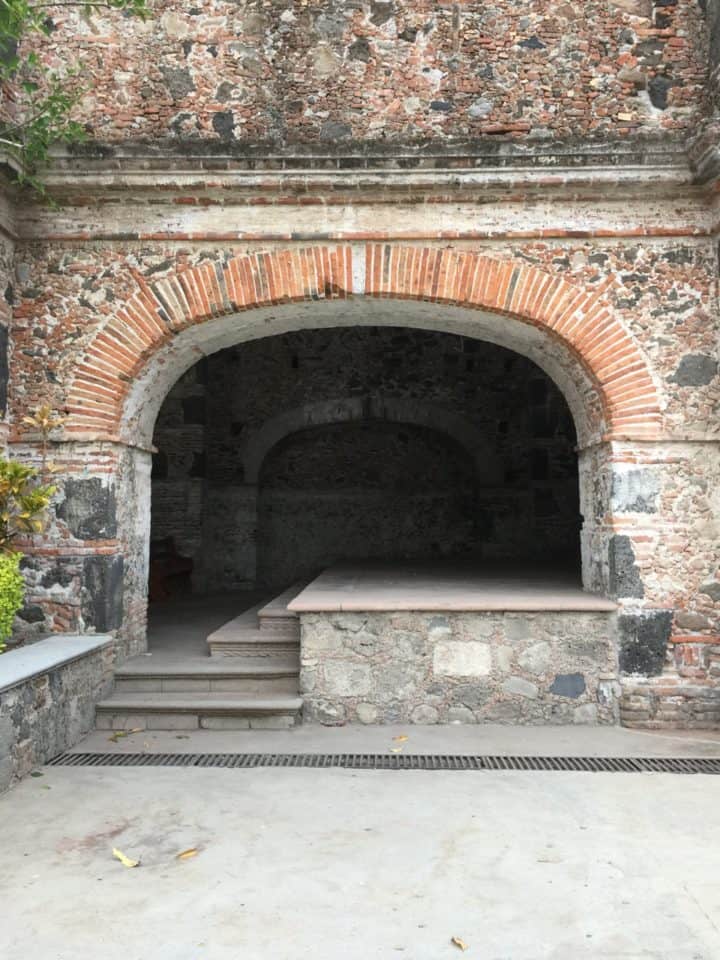 ---
Plus there is plenty to explore in the area, so you could do a little of both if you are up to exploring.
---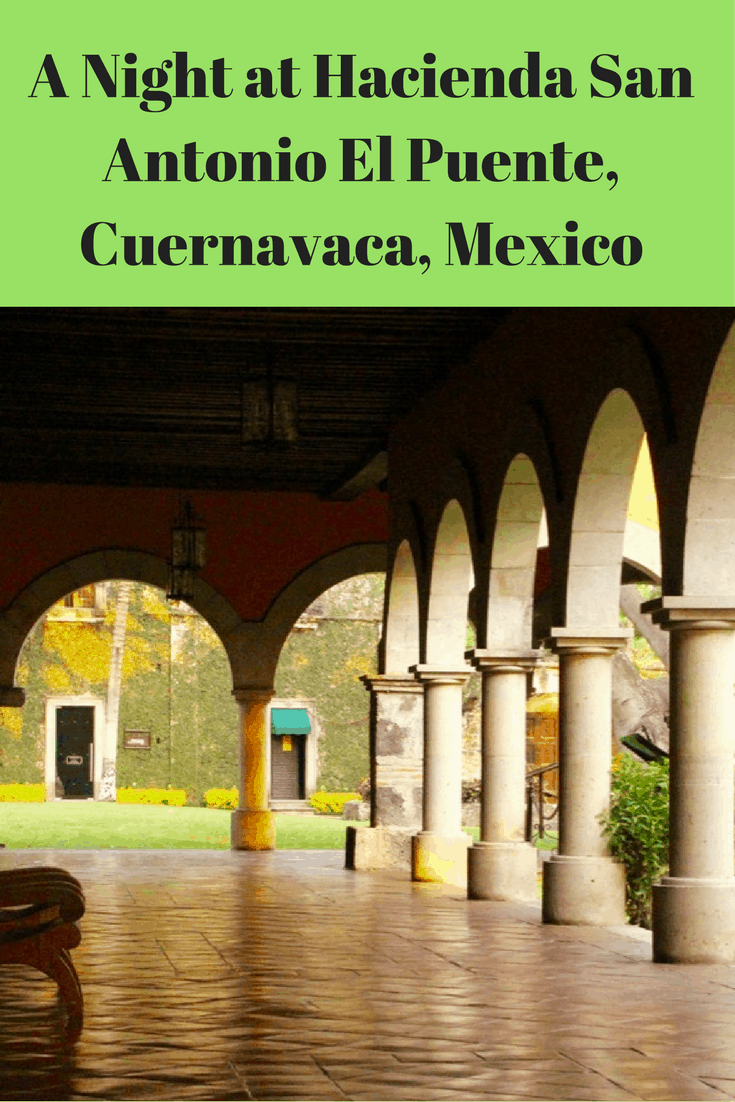 Hacienda San Antonio El Puente is a glorious example of one of the famous haciendas that dot the horizon throughout the lands of Mexico. Hacienda San Antonio de Puente is a remarkably well-preserved 3700-hectare estate. In fact, it once produced sugar cane and then sugar cane alcohol and was founded during the 18th century. Throughout the Mexican Revolution, the production was halted, as evidenced by a cannonball impact on the factory chimney. Today, the owners turned the hacienda into a true Mexican villa for all to enjoy. It is perfect for multi-generational families, weddings, and honeymoons.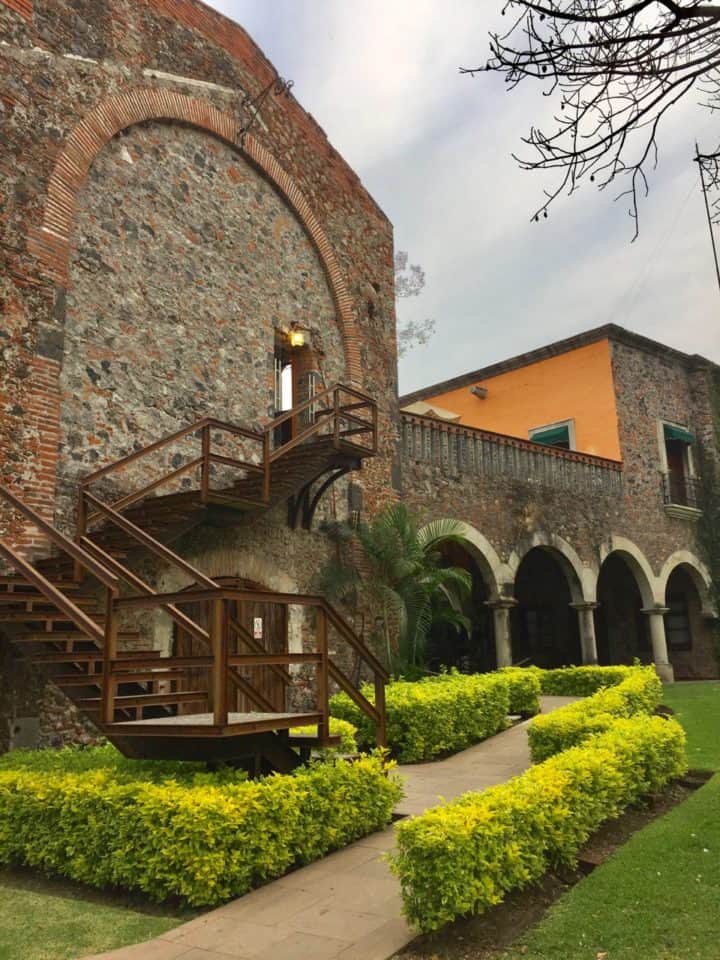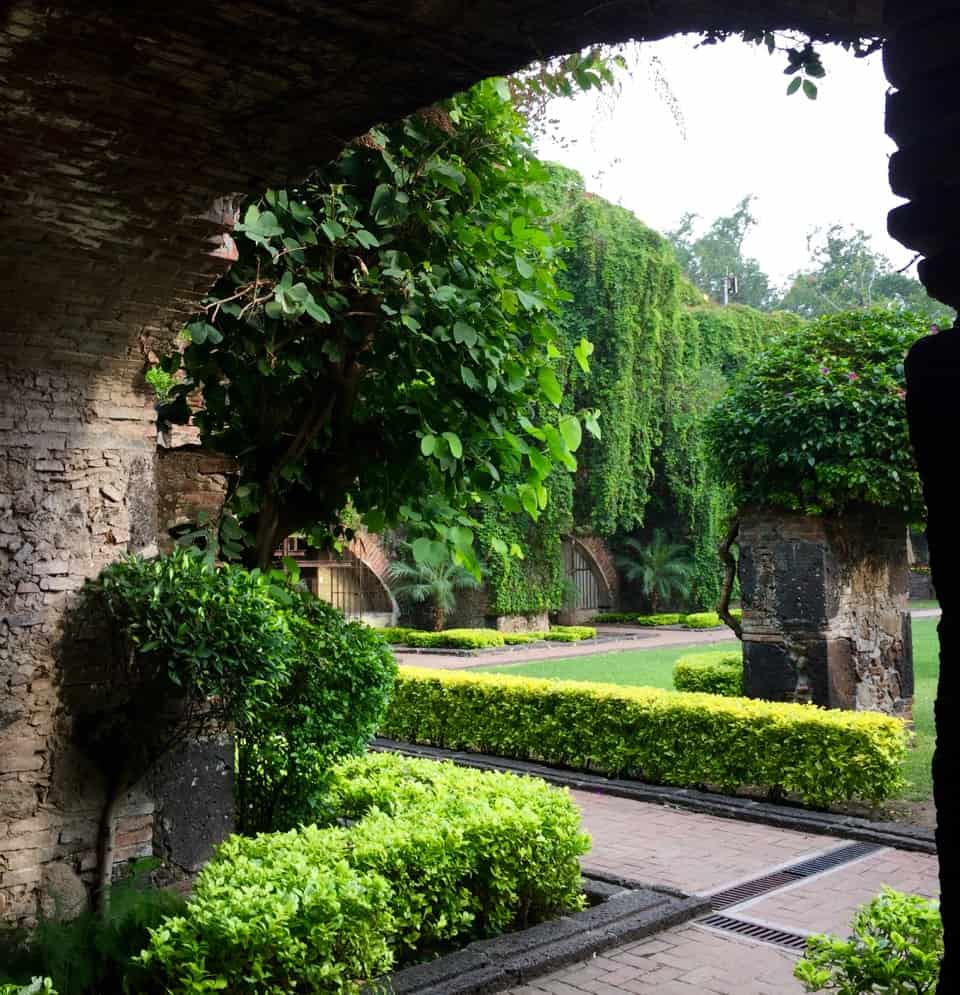 The state of Morales is the place where history birthed the elements of the hacienda Mexican culture. This land gave birth to legends and was a place that was once a necessary and practical way of life. It has now become a vision of great treasure for its guests to "ewe" and "ahh" over.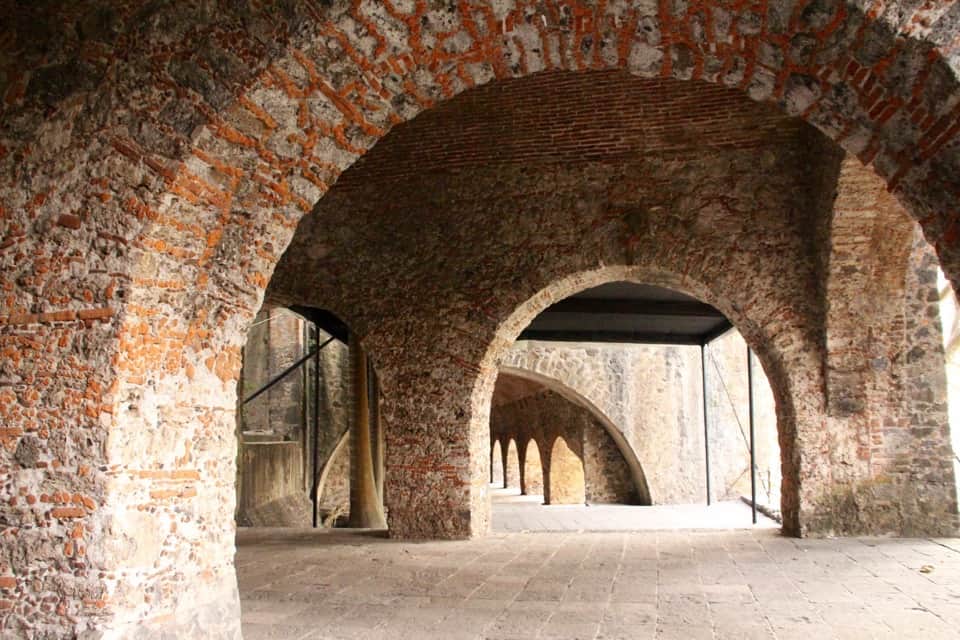 It is almost like a work of art. Everywhere you look, there are multiple arches, whispers of water and water fountains, and massive well-kept gardens. At night I felt like I was in a courtyard of stars with the cool evening breezes! With time trapped inside of the rocks and the formation of the massive trees on the property, the raw beauty of the land shines through as well as that amazing Spanish style architecture that I love so much.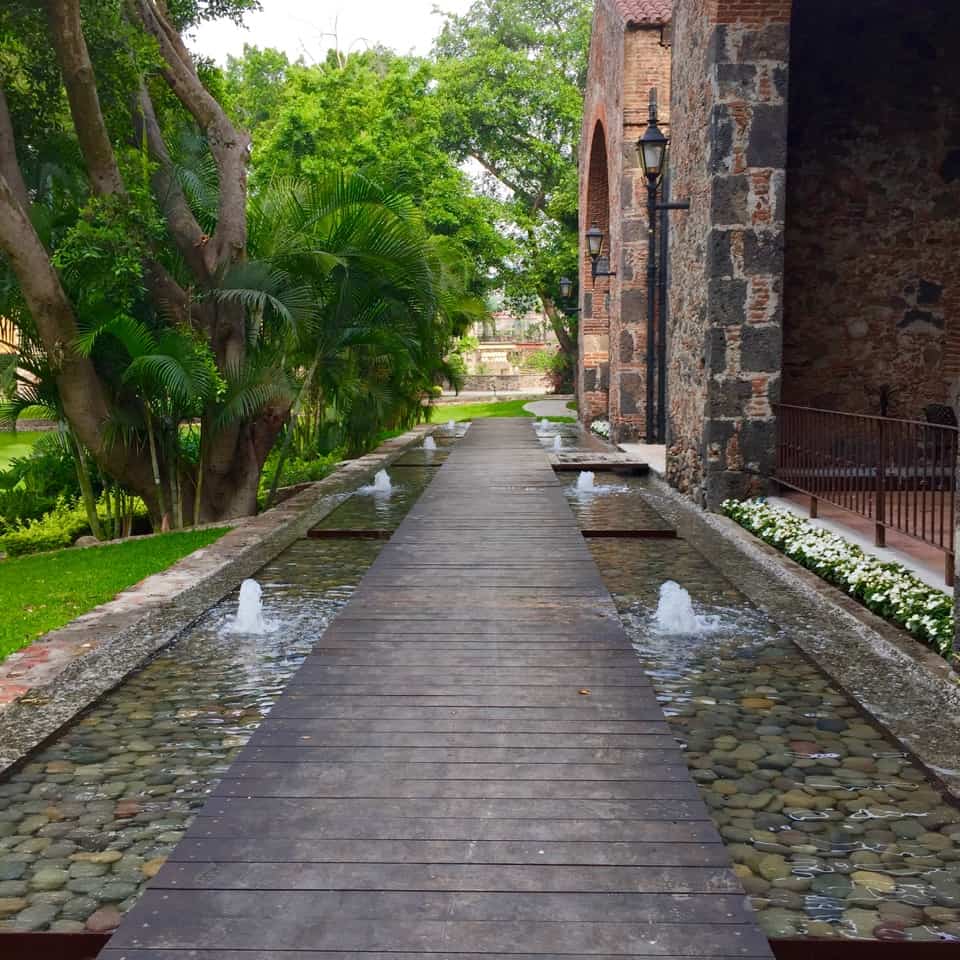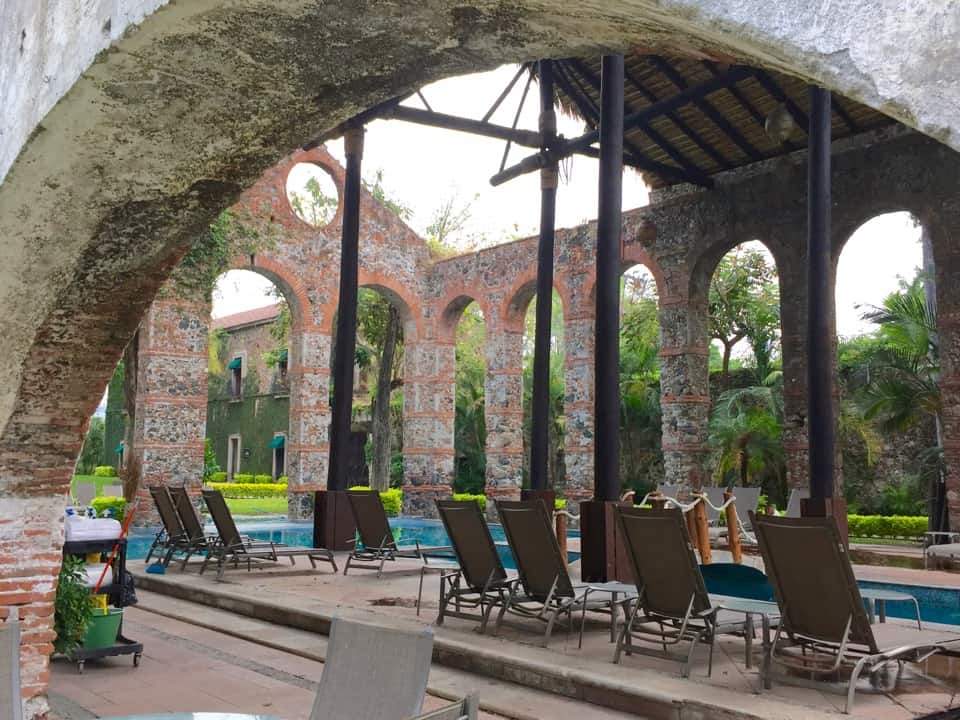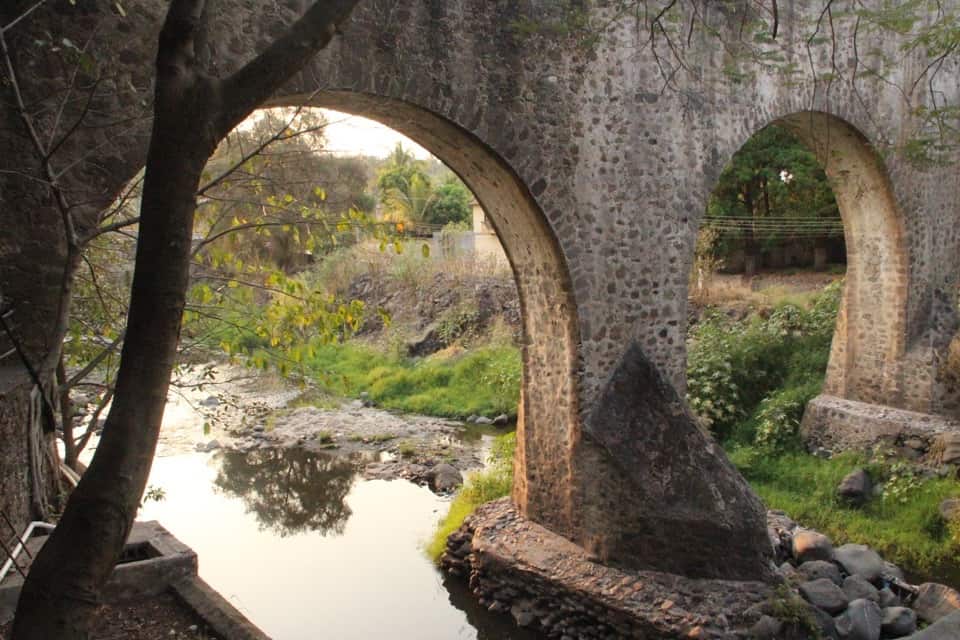 Hacienda San Antonio El Puente has 131 luxury rooms each with stone, brick, and wood accents, Talavera-tiled walk-in showers, and the well-needed air-conditioning, as this place does get hot! Many rooms have a view of the gardens with huge terraces. Additionally, the hacienda offers a full-service restaurant, a gorgeous pool with an oversized Jacuzzi, set amongst brick ruins, which in itself is spectacular.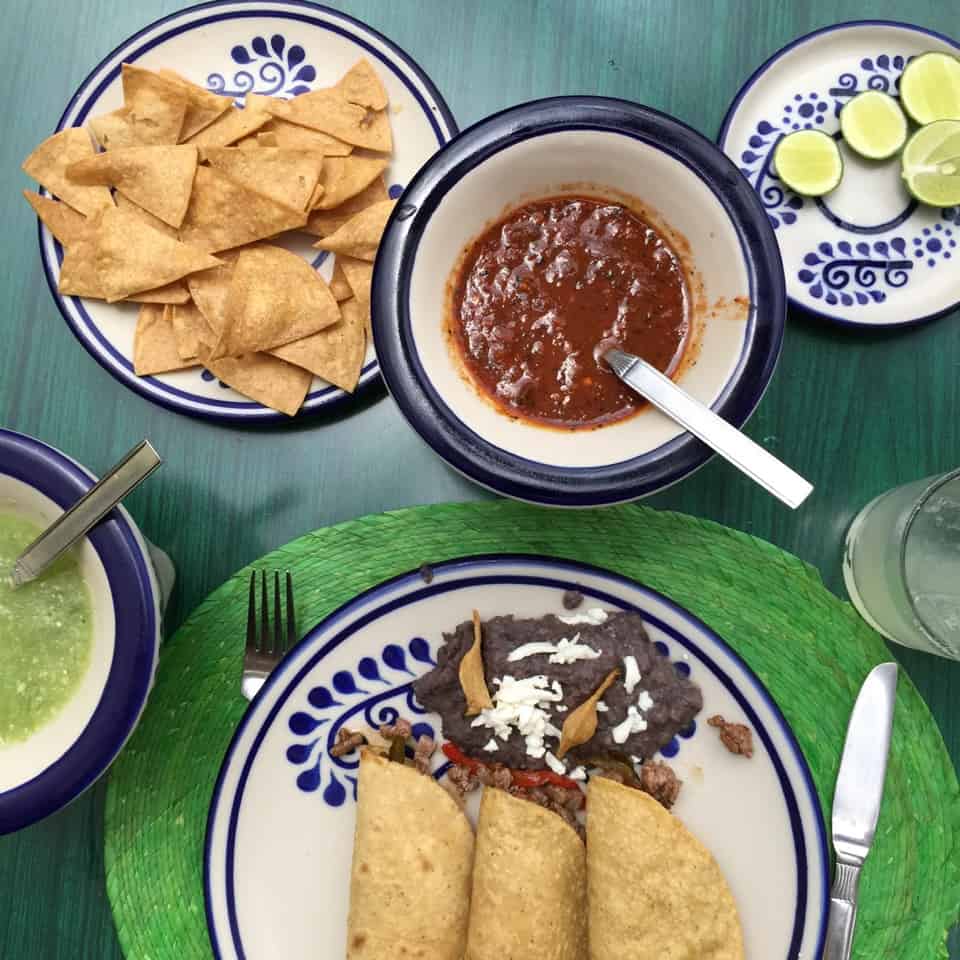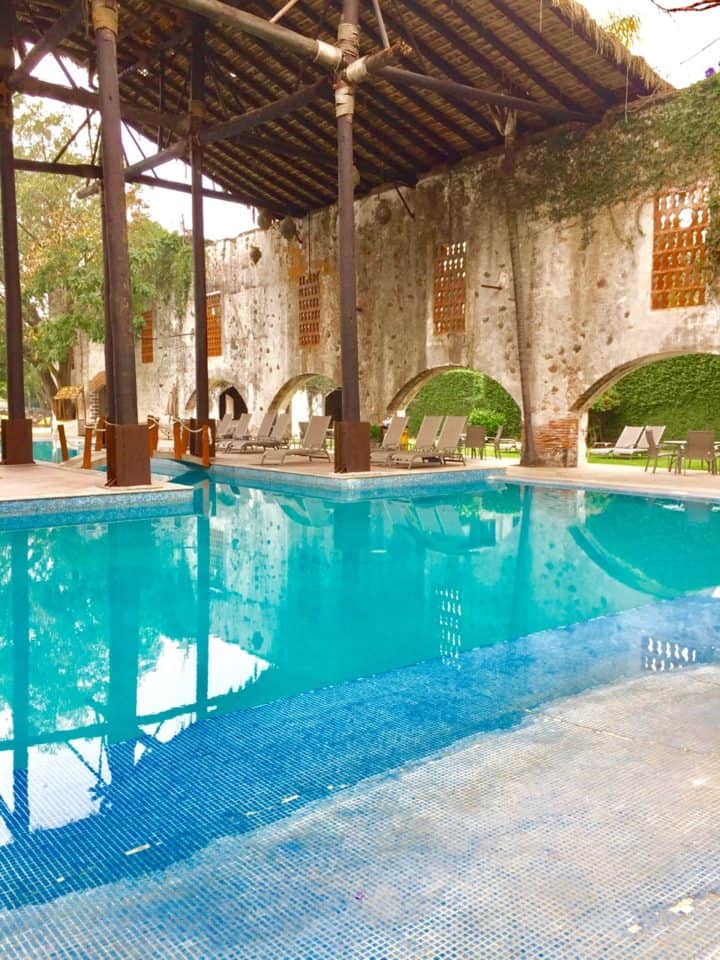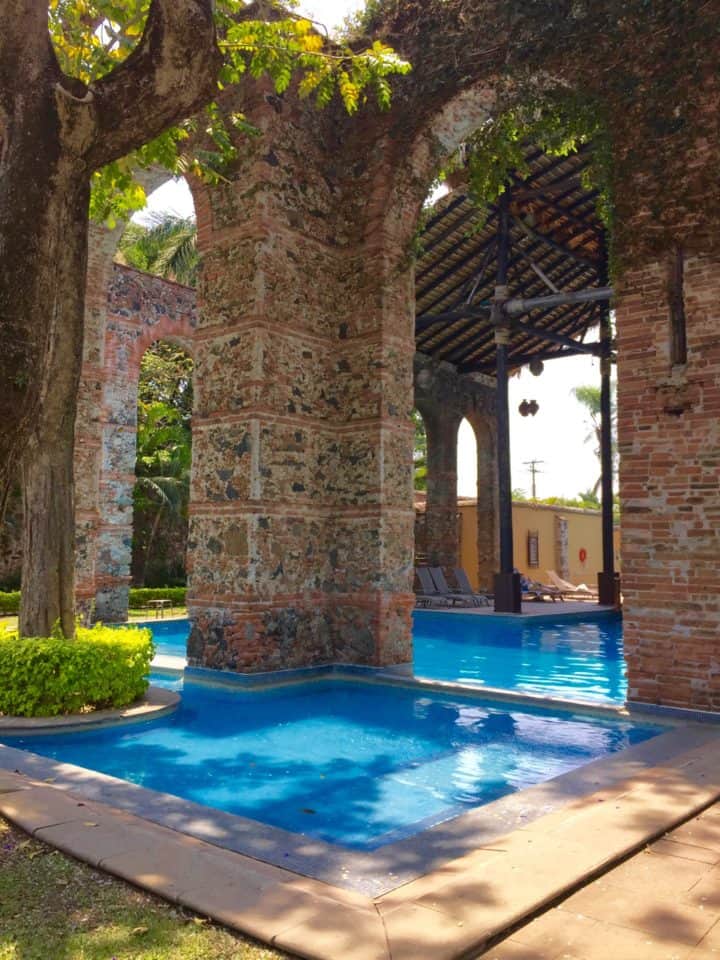 They also offer a full-service bar and there are many terraces available for group meetings, parties, and weddings.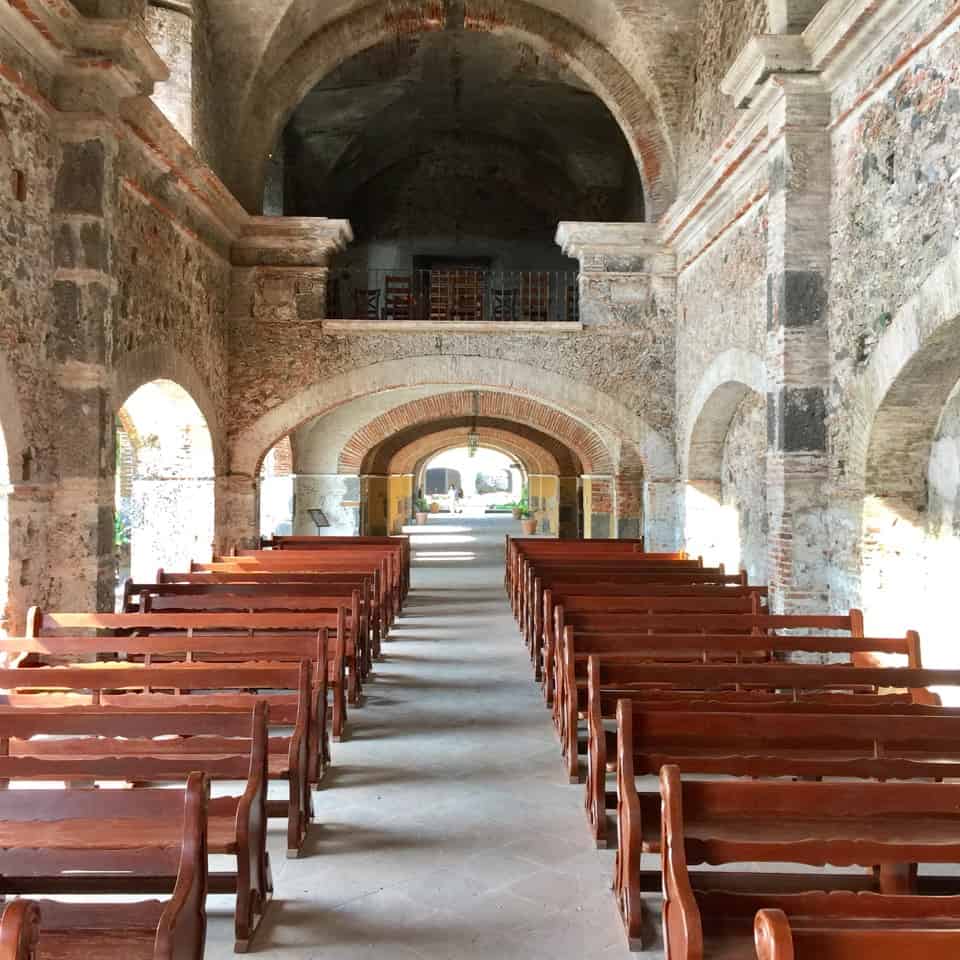 They are also building a brand new spa, to replace the current spa located on the property.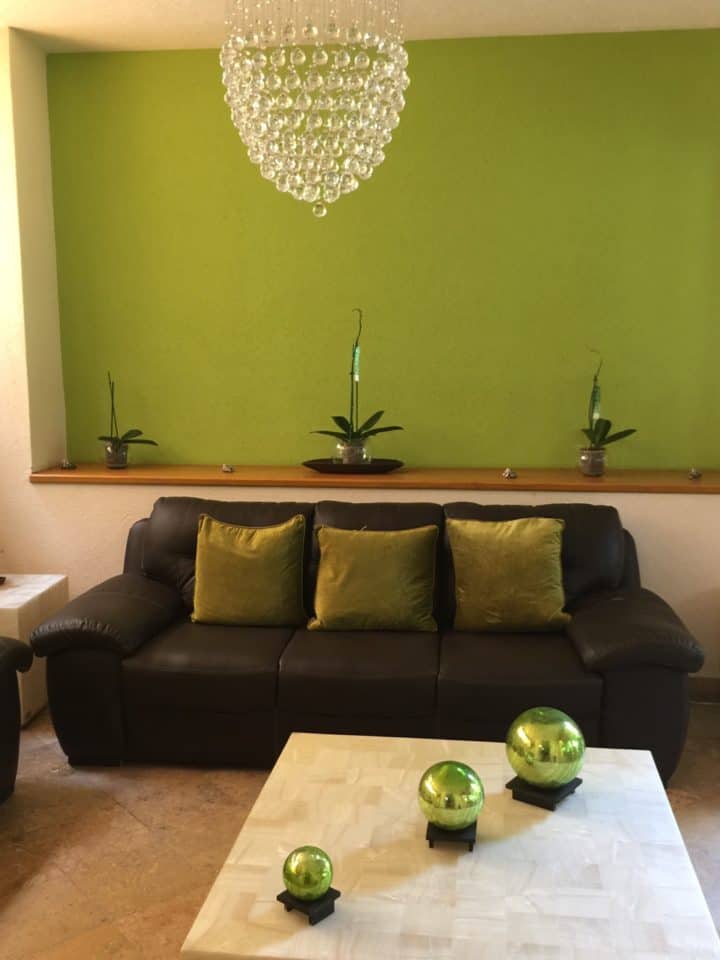 As mentioned before, Hacienda San Antonio El Puente is the perfect location for a wedding venue with its very own outdoor chapel amidst lush gardens, flowing fountains, and full-service dining options for large groups. It makes for the perfect wedding or wedding renewal spot.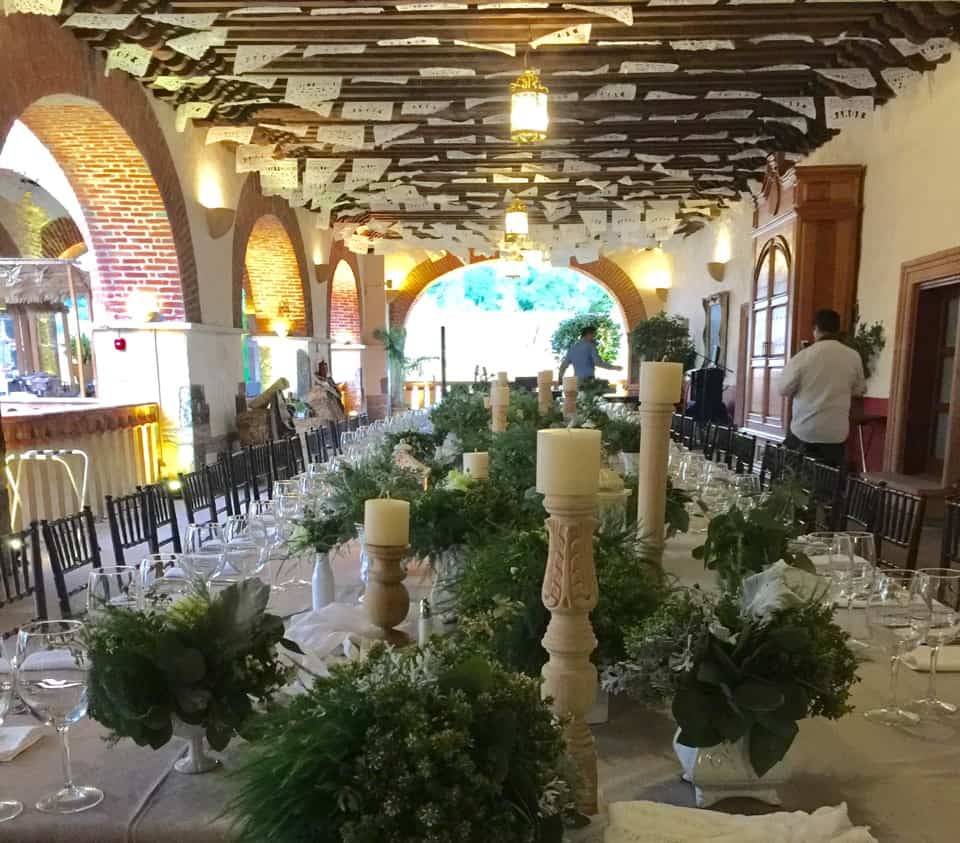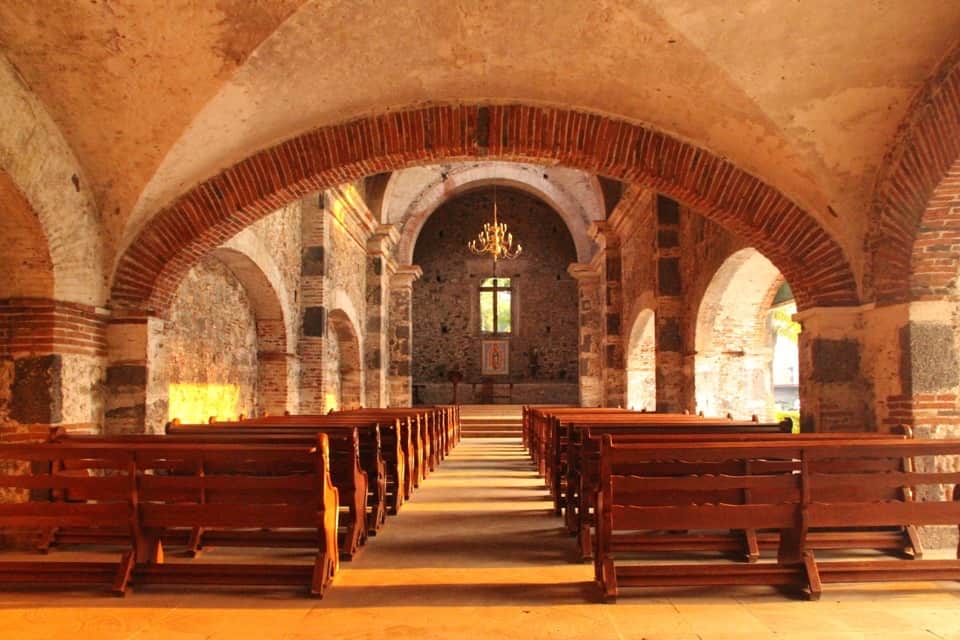 How to book: Fiesta Americana's Hacienda San Antonio El Puente near Cuernavaca, Mexico: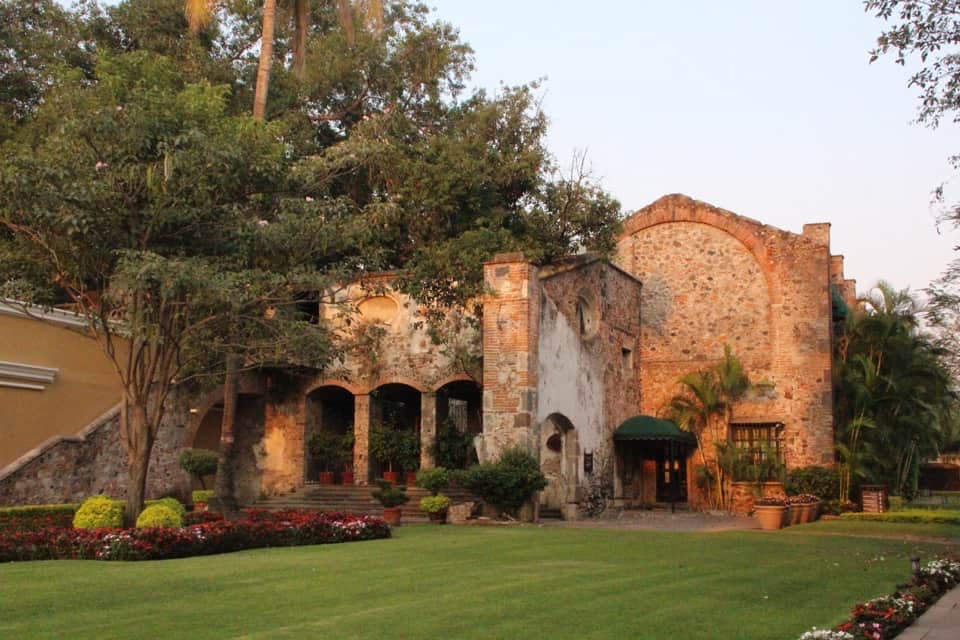 For this trip, I used TripAdvisor: Go there and put in the name of the hotel to locate it, either under the city of Cuernavaca, Mexico, or the actual name of the hacienda. Once you have located it, you can book from here by selecting your desired dates. TripAdvisor is easy to book and easy to work with, as I booked via their website for my stay there. I ended up staying a few extra days and the hotel was able to book me and link up my TripAdvisor reservations with their reservation with no issues.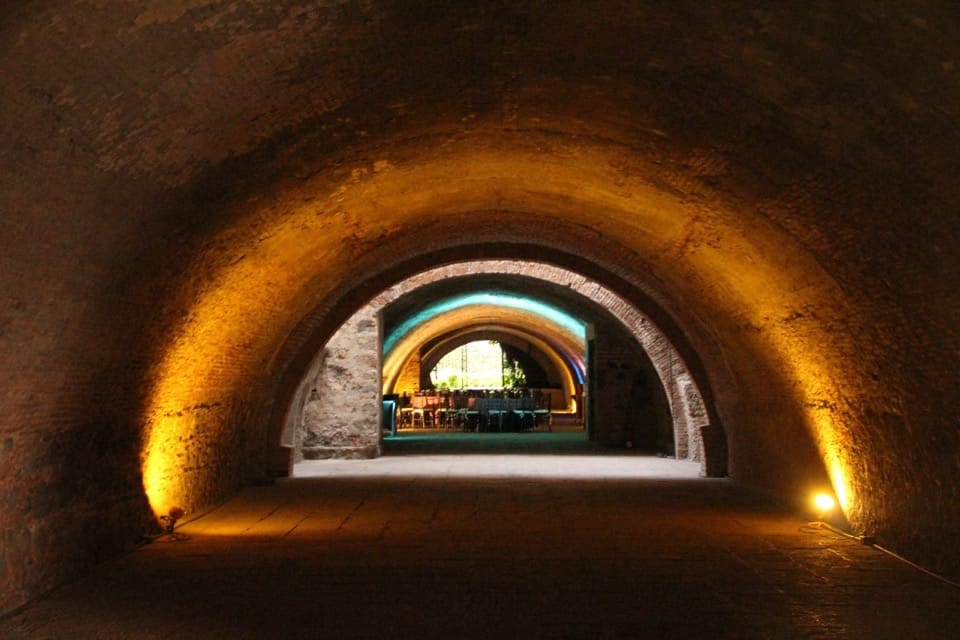 Here are a few articles I wrote about Mexico:
Cancun:
Foodie Heaven: Benazuzu, Cancun Mexico
Amazing Adventure Park in Mexico's Riviera Maya: Xel Ha
---
San Miguel de Allende
Step Back in Time: San Miguel de Allende
The Ultimate Guide to San Miguel de Allende
---
Zihuatanejo
Zihuatanejo, Mexico: Unplugged Paradise
Oh the Colors of Mexico: Zihuatanejo
---
Miscellaneous Mexico articles:
Arizona's Beach: Rocky Point, Mexico
A visit to interesting Hierve el Agua, Oaxaca, Mexico
Disclosure: My stay at Fiesta Americana Hacienda San Antonio El Puente in Curenavaca, Mexico was sponsored by TripAdvisor.