Saint Martin is an impressive island that has stunning landscapes that run through 70 miles of coastline. It lies on the French side of the island, while St Maarten is found on the Dutch side of the island. What makes this 37 square mile island unique is that they are split between two countries! The beautiful island of St Martin has much to offer travelers who have different tastes.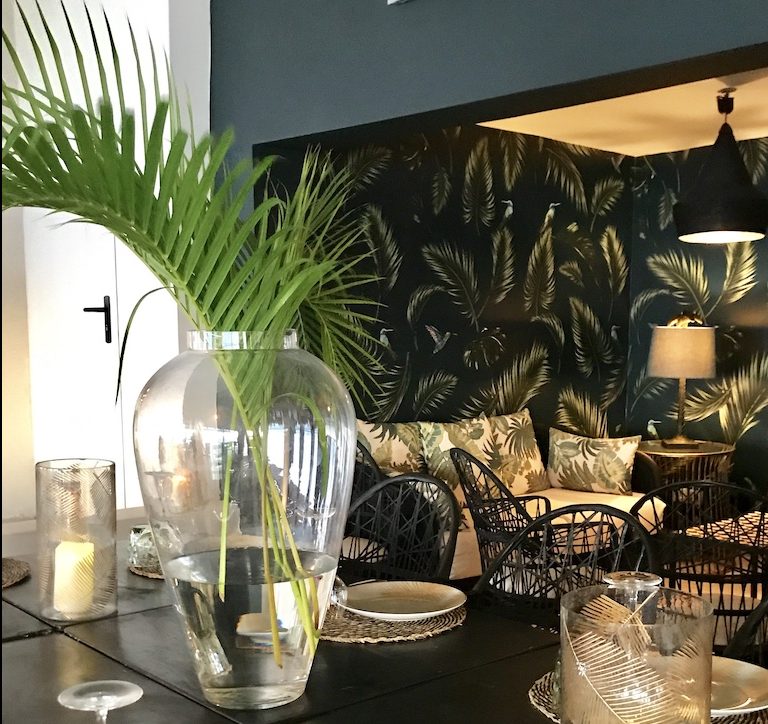 ---
What's in this post:
hide
15 Best Beaches in Saint Martin/ Saint Maarten
---
The island of St. Martin boasts 37 beaches that are among the best beaches in the Caribbean Sea. You can enjoy different water sports like swimming, snorkeling, deep-sea diving, stunning beach clubs, and more! Beautiful beaches await you on the island of St Maarten, so what are you waiting for? Find out which of the beaches here you should add to your itinerary.

Beaches on the French Side of St. Martin
There are several popular beaches that you can find in St. Martin that you should plan on visiting. To help narrow down your choices, these are the ones that you will find on the French side.
#1 Orient Bay Beach
Orient Beach is a popular spot on the island and with good reason. This bustling strand of beach is the island's version of St. Tropez. It is located on the northeastern coast of the island and has the Green Key protecting it from the wind. This is why you'll find calm waters that are beautiful to behold. Families with young children can swim here as the waters are quite calm and safe to be in.
Additionally, this beach is packed with all the amenities you will need for a comfortable stay. There are bars, cafes, and restaurants that you can head out to if you are feeling hungry. You can even find water sports equipment being rented out here as well. Aside from that, there are several resorts here that you can stay in too.
#2 Happy Bay Beach
Happy Bay Beach is best known for being an idyllic getaway for those who want to avoid the crowd. Additionally, this is one of St. Martin's beaches that has plenty of shade to hide from the sun. Although this beach has a laid-back vibe, it is also a popular spot for festivities like the sunset beach bar SXM festival. The combination of live music with breathtaking nature draws the crowd here.
This is a slightly developed beach which means that there aren't that many amenities available. You may or may not be able to rent beach chairs here but the rest you will need to provide yourself. There are food stalls available too that you can head to if you are feeling famished. Thanks to it being far from the road, the beach is a tranquil spot that you can bring your family to.
#3 Grand Case Beach
Another popular destination on the island is Grand Case Beach. It is located in the heart of the fishing village and has that charming vibe to it. It boasts of a small beach with plenty of resorts and restaurants to choose from. One of the main draws of this tourist hotspot is its calm, clear waters ideal for snorkeling and swimming.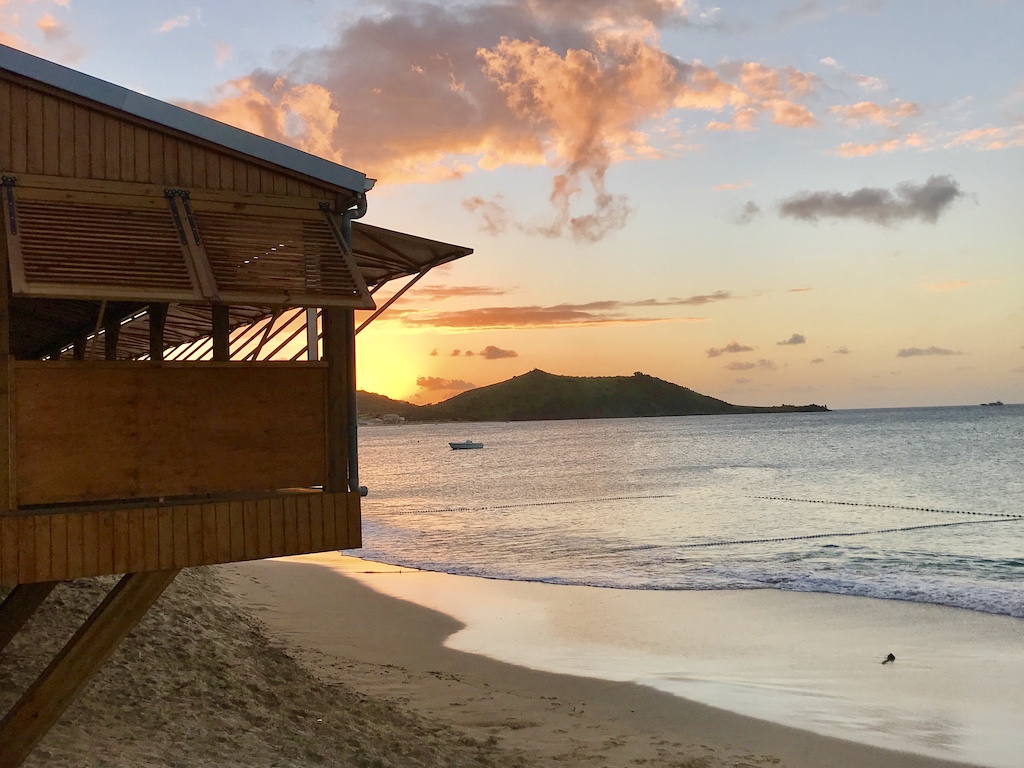 Aside from that, Grand Case has several amenities that will make your stay a memorable one. They have shops, casinos, and restaurants that you should try out. After all, Grand Case is often referred to as the Gourmet Capital of St. Martin. Make your way to Creole Rock for snorkeling and diving. You will find plenty of tropical fish, sea turtles, and a seabird rookery here.
#4 Baie Rouge Beach
Baie Rouge Beach is also referred to as "Red Bay" because of the sand's reddish tint. One of the main draws of this beach is that it is expansive which means there is plenty of elbow room. It is a popular destination because of its impressive views. First, there is Bird Cliff off to the west. Second, you have the Devil's Hole which is to the east.
This is one of the best snorkeling places in the area, especially around Devil's Hole. However, do watch out for strong currents while you are out in the open waters. Take advantage of the beach bar and lounge chairs while you are here to fully enjoy the stunning beach.
#5 Anse Marcel
Anse Marcel is located north of the island of St. Martin. Its sandy cove has tranquil waters that are ideal for various water activities like paddleboarding and snorkeling. Additionally, the beachfront is lined with restaurants that offer delicious meals. You can easily reach this beach from Grand Case by traveling through Pigeon Pea Hill. Anse Marcel is a walk-in type of beach since the parking is reserved for the resorts here.
Aside from the water activities that you can do in its shallow waters, you can also go hiking from here. Go on a half-hour hike towards the northeast of the hill as there is a hidden gem here for you to see. The Baie de Petites Cayes is an impressive beach that is in a secluded spot for some privacy.
#6 Pinel Island
Another perfect place to set out to in St. Martin is Pinel Island. It is accessible by kayak, boat, or by paddle from the Cul-De-Sac pier. The first of the two beaches have a long bay that faces St. Martin. One of the best things to do here is snorkeling because of the crystal clear waters. Additionally, there are two restaurants that are just a few steps away from the beach.
You will find the second beach on the opposite side. It is rocky and a bit wild but is accessible on foot. It is said that the islanders had driven off the pirate Pinel by throwing rocks at them. They named the island after the defeated pirate.
#7 Plum Bay
Plum Bay is a popular beach destination for surfers and body-borders because of its rough waters. The white sand beach is stunning especially when it is by crystal clear waters. However, beginner swimmers are not recommended to swim here because of the strong current. Experienced snorkelers and divers will enjoy seeing the beauty underwater.
Beaches on Dutch Sint Maarten
The beaches on the island of St. Maarten are quite impressive too. If you are looking for a great place to hang out on the island, try these ones out.
#1 Maho Beach
The small island of Maho Beach is not that spectacular in terms of looks. Yes, it has powdery sand beaches and the waters are pristine. However, what really draws the crowd here is that it sits at the end of the International Airport's runway. Its vantage point on the runway means that you will see the planes up close as they land and take off.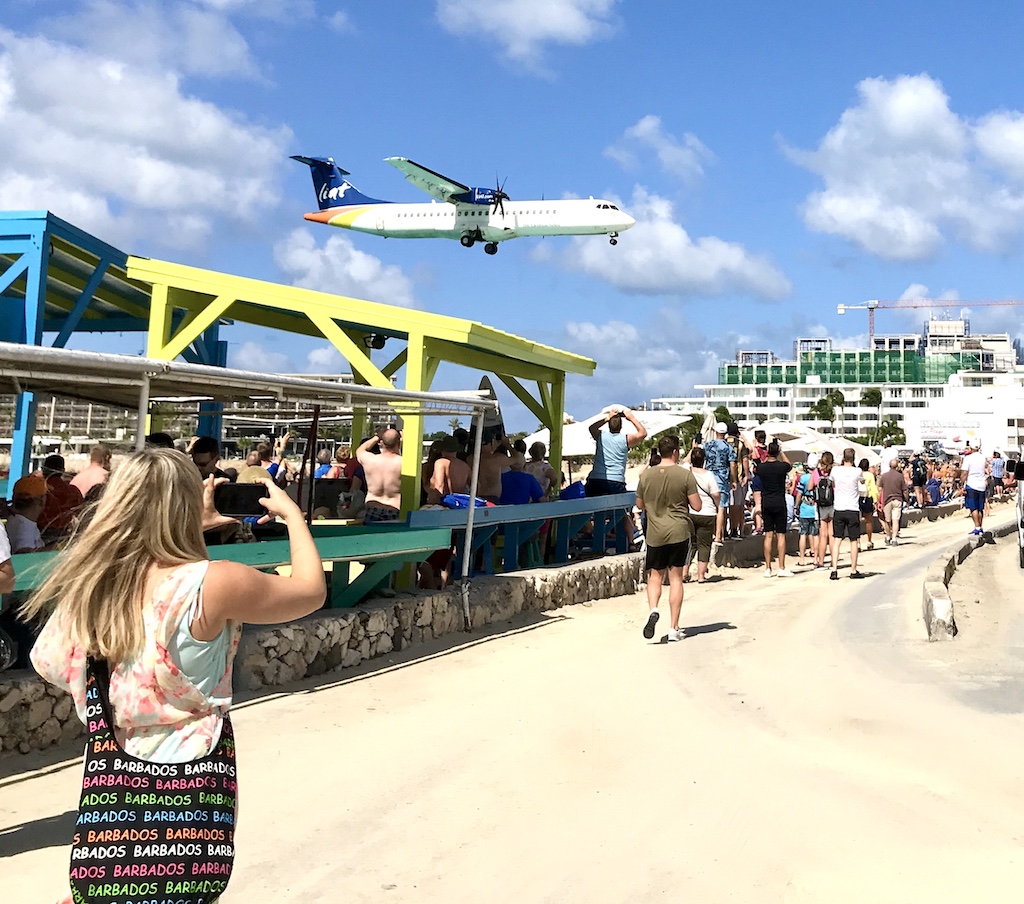 f you are looking for a unique experience then this spot is where you should be. Adrenaline junkies come here to experience the blast of air from flights taking off. You can even find videos of tourists watching their bags being thrown from the beach because of this. Jet skis and other water sports are available here.
#2 Simpson Bay Beach
Simpson Bay Beach has a long beach that is shaped like a crescent that runs along the ocean. Across from it is the Princess Juliana International Airport runway coming from the Simpson Bay Lagoon. What makes this an ideal place for tourists is that it is an uncrowded beach. Nature lovers will fall in love with it because of the green hills surrounding it and the beautiful sunsets.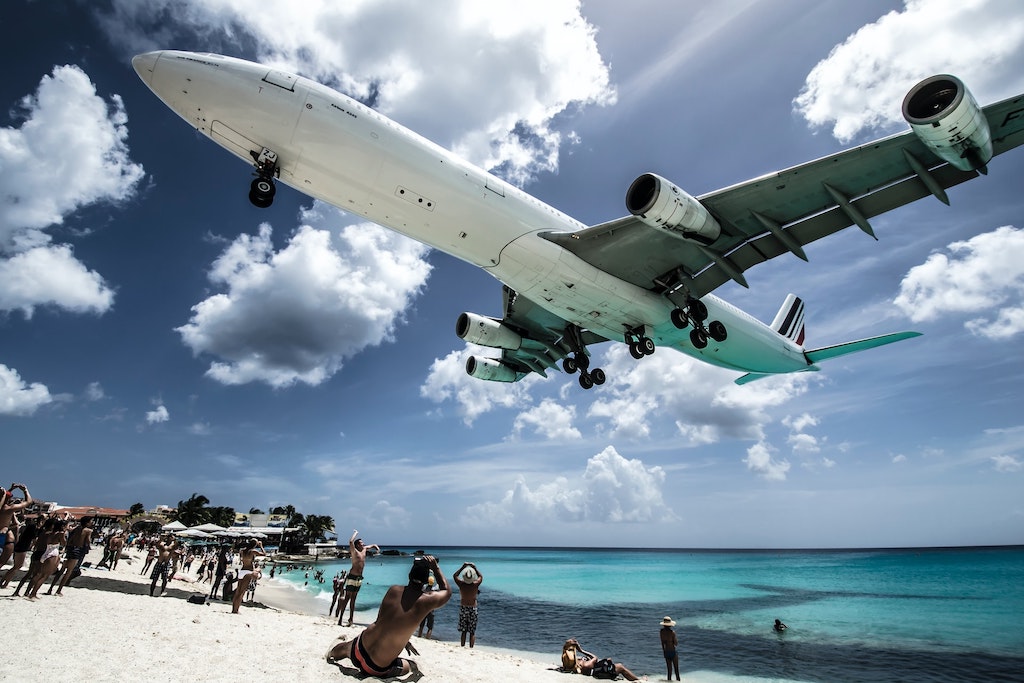 Swimming and snorkeling are among the water activities that you can do here. The waters are fairly calm so anyone can have some fun here. Its close proximity to the airport lets you enjoy watching the planes take off from the beach.
#2 Dawn Beach
Dawn Beach has changed somewhat over the years because of its ongoing development. The good news is that it still remains uncrowded. This means that you can enjoy the powdery white sand beaches without worrying about bumping into other tourists. Palm trees line the beach giving you ample shade while sunbathing. With the beach facing east of the Atlantic Ocean, you will be treated to a spectacular sunrise all the time.
There are plenty of activities that you can do here while visiting. For starters, you should take advantage of the clear waters here. You can go snorkeling on its offshore coral reefs while in the area. Take note that there are strong currents near their offshore reefs. Although the road leading here is a bit bumpy, you will love the scenic view. You can park along the road to access the beach itself.
Dawn Beach is still recovering from Hurricane Irma. This is why its usual pristine beaches can have seaweed on them from time to time.
#3 Kim Sha Beach
Kim Sha Beach is somewhat an extension of Simpson Bay Beach in St. Martin. It is best known for its nightlife where live music and bars come alive. Partygoers will be spoiled here because there is always a gathering here and there on the sandy beach.
Aside from that, the turquoise waters are worth exploring too. You can swim or do any water sports on the calm waters which means it is suitable for children too. Take advantage of guided tours and dive boats from here as well. These will take you up close to the marine life in the area.
#4 Mullet Bay Beach
One of the best places that you can visit in St. Martin is Mullet Bay Beach. It is well-known for being a surfing spot for locals and travelers alike thanks to the north swell. The best time to visit is during winter and spring when the waves are high. Aside from that, Mullet Bay's sunset is one of its main draws too, especially when you are on the beach. Additionally, it has an impressive golf course that you can try out yourself.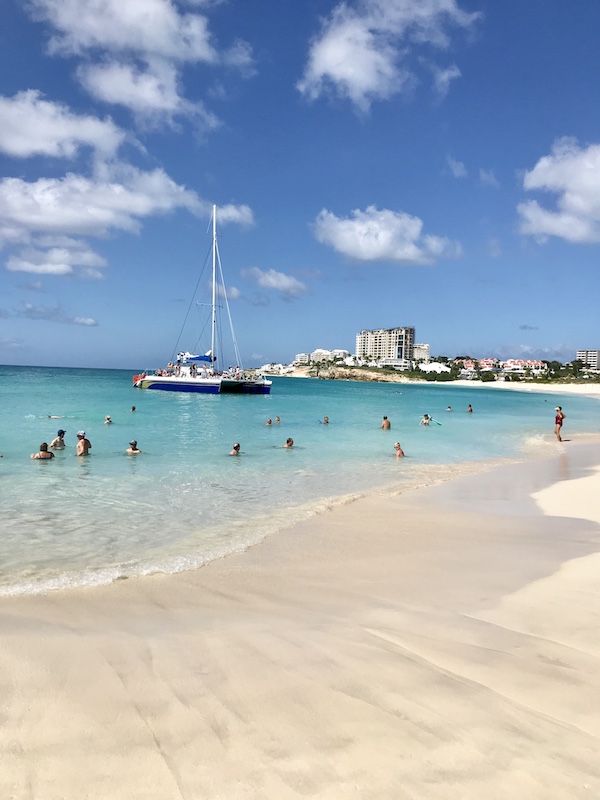 There are beach bars and lounges on the beach itself. You should take advantage of these areas if you want to get a good view of the sunset. This is also a good spot to watch low-flying planes arriving at the nearby international airport.
#5 Guana Bay
Guana Bay is another famous beach for surfers and strong swimmers only because of the heavy undertow. At first glance, you will find that nature here is a bit rugged. One reason behind this is the strong winds that prevent plants from growing.
If you want to catch some waves, then head here. However, you need to bring your own cooler and beach items since there are no services available. You can rent a place in the upscale neighborhood if you plan on staying longer.
#6 Great Bay Beach
Another beach destination that you will find in Saint Maarten is Great Bay Beach. Several cruise ships disembark here for shopping and of course, the gorgeous beach. The area has cleaned up well after the hurricane with more shops and restaurants lining the long stretch of sand.
Travelers can take advantage of the beach bars and amenities here if they do not plan on staying long.
#7 Cupecoy Beach
Cupecoy Beach is one of the dramatic seashores that you will find in St. Martin. In fact, I think it just may be the prettiest beach on St Martin. You will find this impressive beach just south of the French-Dutch border. Its main beach is a rock-set sandy cove which is a good jump-off point for divers and snorkelers. The swells call to experienced surfers while the reef close by is perfect for snorkeling.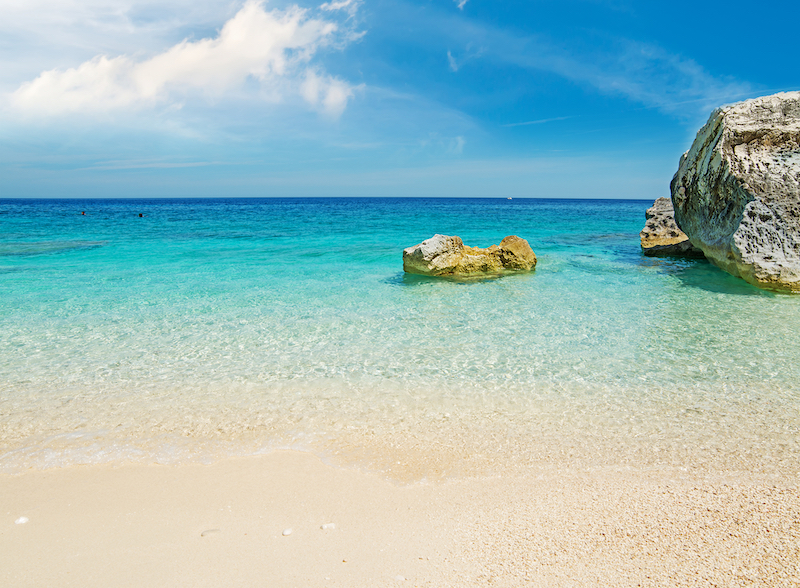 Aside from that, strong swimmers can head here from Mullet Bay Beach if they like. This beach is accessible by car with the parking fee easy on the wallet. If you want to take in the natural beauty of this sandy cove, visit here early in the day. There are few people heading here during those times.
More of Saint Martin/ Saint Maarten Beaches to Enjoy
There is no shortage of places to visit in Saint Martin/Saint Maarten. Aside from the ones mentioned above, you should also look for Friar's Bay. This secluded spot was saved from Hurricane Irma. While you are here, do visit Friar's Bay Beach Cafe which is known for its impressive French cuisine.
There is also the uninhabited island of Tintamarre. Tintamarre Island boasts white sand beaches and gorgeous waters. You can go swimming and snorkeling. This is where you will find plenty of sea urchins and marine life.
Another option is the Little Bay Beach in St. Maarten and near Great Bay. It's a small beach with calm waters and a cove that your children or grandkids can swim safely in. Diving enthusiasts will want to explore the water as it tends to be calm because of its location.
You can also add Le Galion to your list of beaches to visit here. This is a perfect spot for families because of the calm and protected waters.