Mezcal is one of the most popular drinks in Oaxaca, and for a good reason. Its smoky flavor transports you right to the heart of this beautiful region of Mexico. So if you're lucky enough to be in Oaxaca, be sure to sample as many mezcals from the blue agave plant as you can. I think someone who tries a mezcal for the first time will really enjoy the first sip!
The national spirit of Mexico, mezcal has been made in the country since ancient times. On the other hand, agave spirits have seen a recent interest boost. Between 2015 and 2019, the category increased by 500 percent in sales!
---
What's in this post:
hide
The 13 Best Mezcals to Transport You
to Oaxaca!
---
---
So are you looking for a way to transport yourself to Oaxaca without leaving your home? Then mezcal is the drink for you. Here are 13 of the best mezcals to take you on a journey to Oaxaca. Enjoy.
Features to Keep in Mind
#1 Different Types of Agave
The most common Agave used in mezcal, espadín (Agave Angustifolia) has a rich smokiness and delivers a floral-fruity finish with only 8-12 years to maturity.
"Espadin offers an earthy aroma that carries overtones from wood burned by fire," says Carlos Ochoa, COO at El Silencio, who recommends starting your experience off by trying this baseline unaged.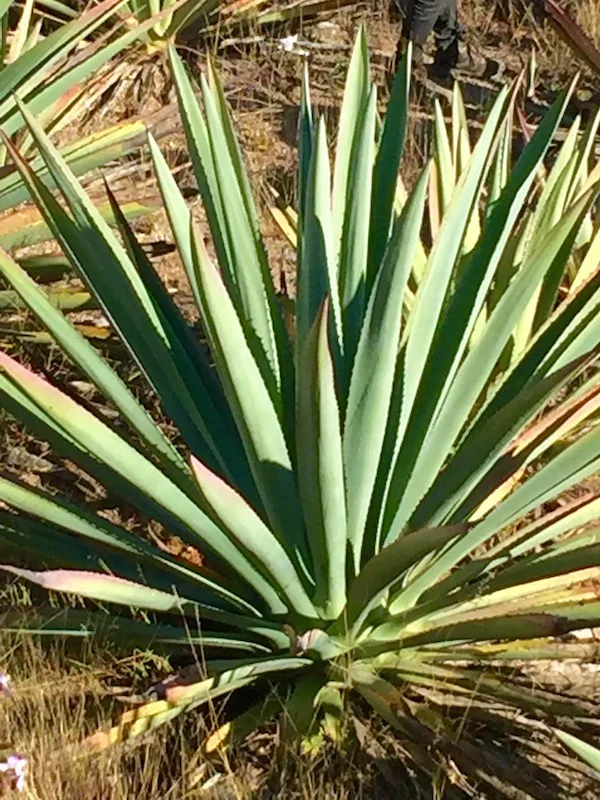 There are many species of agaves out there that can be used in making your very own wildcrafted mezcal (and trust us when we say these things grow fast).
For example, Tobalá has small and stout leaves but cannot reproduce asexually; instead, it relies on pollinators like bats to make new plants. Though how long they'll take depends entirely upon their age.
Tepextate also needs plenty of room since its slow-growing rate means one mature shrub could easily span 25 years or longer.
The Agave Karwinskii is a long and tall species native to Oaxaca, as well Puebla & Veracruz. The subvarieties include the formidable madrecuixe, exceeding 200 pounds in the right environment.
It can also cross-pollinate other related varieties within this family, including cuixe (heavyweight) tripón( giant) Tobaziche barrels.

#2 Categories of Mezcal
The three types of mezcal are as follows: modern, artisanal, and ancestral. The different production methods create differences in taste, but it's largely just for show because they all lead to a delicious final product.
Distilling Process
While production methods differ between mezcals, the universal elements found across this category include a slow roast in clay pots. It gives them their quintessential smoky quality, and then through the crushing of agaves, they extract juice which is fermented before being distilled in copper stills.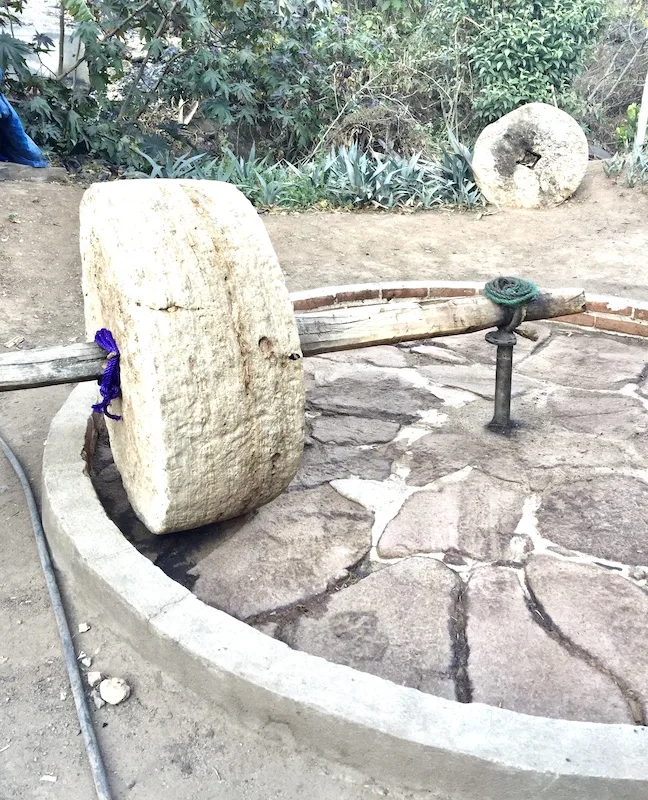 The process of making tequila at El Silencio is a bit more complicated than just roasting the piñas and crushing them with heavy stones. But it remains an important part.
First, they build up heat in underground pits by using native plants. Things such as mesquite and Encino wood.
They are burning these rocks as fuel for four to six days before getting ready to put their product through this tahona machine. It breaks down all cellular structure, so there's nothing left standing between you and some delicious margaritas.
Fermentation Process
The fermentation process transforms the sugars in raw Agave into alcohol. The fibrous parts, called bagasse, are removed from this syrup and burned after distillation. Because it's a waste product that contains charcoal but little else worth trading.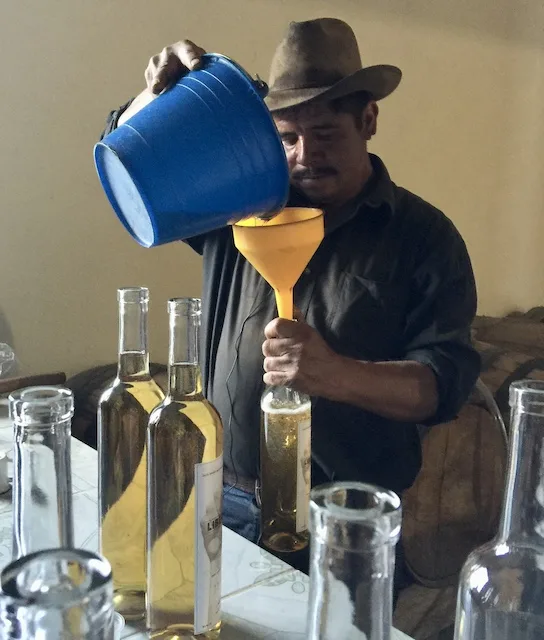 Our Top Picks for Best Mezcal Brands:
#1 Madre Mezcal
The mezcal made by the José Garcia Morales family at their namesake ranch in Oaxaca is Madre.
This traditional Mexican spirit uses espadín and cuixe agaves. It has been fermented with indigenous yeast to produce a savory kick, minerality, and spice flavor profile, unlike any other tequila or whiskey you've ever had before.
The flavor profile has sweet, herbaceous aromas that lead to savory undertones like saltiness in your drink. It's also perfect if you want something less expensive than other higher-end brands. This one is a new mezcal brand.
#2 Ojo de Tigre
The mezcal makers from Ojo de Tigre celebrate the best parts of that signature smoke without obscuring it.
The Agave is married between Puebla and Espadín, producing bright flavors.
Such as the mezcal cocktails – green apple with citrus notes, they balance out savory accents like mesquite wood for meats or cheeses you want your drink paired to.
The handy flip-cap bottle, inspired by the ancient amphora form, may be reused after the mezcal has been consumed.
#3 Alipús San Luis Del Río
Alipús has been sourcing mezcal from small-scale artisanal local producers in Oaxaca for over two last decade. The brand only works with village-based communities exclusively.
Anyone accessible only by dirt road and whose espadín plant is planted at 4k feet above sea level gives them a unique flavors profile. And it can not be found anywhere else on earth.
The tropical scents of candied lemon and coconut emerge gently into more citrus and piney notes. A delicate balance of spicy sweetness and salty smokiness combines subtle smoke for a distinguished complexity that few mezcals can match.
#4 Del Maguey Vida
Del Maguey has been the best-known purveyor of oaxacan mezcal in the United States of America since they launched their wide range of offerings. It can be found at bars across this country, made by Ron Cooper.
With one for any type drinker and beginner offering Vida. It is a single village espadín made with natural ingredients like firefly llewelyn (the former used) or silver branches during the production process.
The Mezcal tasting provides tropical fruits alongside smoke flavor. The brand is also eco-friendly, using recycled and sustainable materials for their bottles.
#5 Mezcal El Silencio – Espadin
Founded in 2013, this small distillery has pioneered the art of mezzaluna making at its production facility with attention to detail, even on their bottles. These are washed using only water and tobacco leaves from Oaxaca's proximal region. You can drink these at room temperature.
With just 10 employees working for them (all highly trained), they're able to produce complex flavors. They can not be found anywhere else like those found within these rich Cambay oloroso casks that showcase what can be done when you take care over time. Introducing notes including citrus trees or earthy greens while hinting towards too.
The Agave used is 100% espadin, and the oaxacan mezcal itself is bottled at 43%.
You may use this mezcal in various drinks, and the Espadín's earthiness adds warmth and heartiness to each. In this case, trying it on its own made sense since the mezcal was intended to be served chilled. Try sipping straight.
---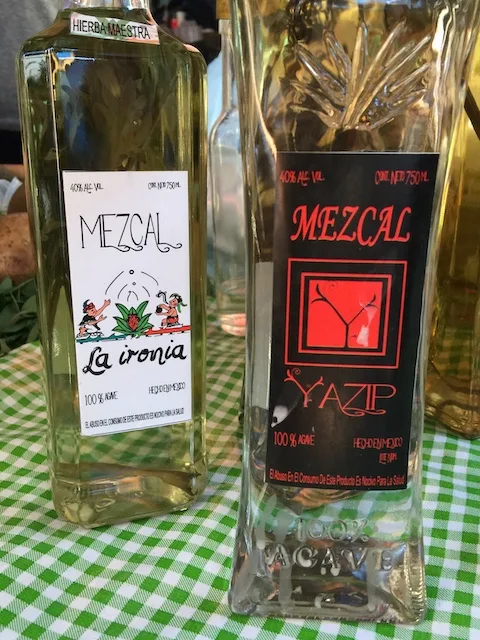 ---
#6 El Jolgorio Madrecuixe
Imagine you're in a remote Mexican village, surrounded by rugged mountains and wide-open spaces. The only sounds that can be heard are those made from nature: birds chirping up above while animals search for food below.
Rustling leaves on an occasional tree near your spot along this abandoned dirt road leads all too quickly into nothingness. Except El Jolgorio Mezcal.
This mezcal line represents the highly varied nature of Agave. Every bottle embodies something different because no two bottlings ever taste alike (so check their website to learn about each unique character). They make small batches of this mezcal
The highland village of Río Seco produced this drink, which highlights a 2014 harvest of madrecuixe. The fantastic mezcal, available in low quantities for around $150, balances earthy notes and high minerality with melon and stone fruit murmurs.
The finish is a complex spirit with a gentle smokiness, making it perfect for slow sipping on a porch swing.
#7 Sombra Reposé
Meet Sombra Reposé, a new type of mezcal bottle that's resting in Limousin oak barrels from the historic Château Léoville Poyferré. This second-growth wine estate offers fresh and fruity notes with blackberry on its nose.
Sombra is a particularly sustainable brand since it uses fair-trade agave sourcing and solar panels at its palenque, making it one of the most eco-friendly mezcals on the market.
The result is a smooth and mellow drink with a long, sweet finish. In addition, the spent agave fibers are transformed into bricks for the locals.
#8 Rey Campero Tepextate
Rey Campero Tepextate is the perfect drink for those looking to enjoy a unique and flavorful mezcal. The name of this brand translates to "king of the countryside," appropriately since it's made with wild agave grown in highlands.
Like Candelaria Yegolé, they have been embracing sustainable practices that allow them more control over how many seeds can germinate from each plant. It also works hard at maintaining soil quality through reduced fertilizer use over time – all things that will make your day better.
#9 Del Maguey Chichicapa
Introducing a new favorite mezcal from Del Maguey, Chichicapa. A special treat for all you spirits enthusiasts out there. This Espadín-based spirit offers an inimitable palate of sweet roasted Agave mixed with nutty almond and finished off nicely at the end thanks to mint.
It gives it just enough freshness without overwhelming your senses or taking over entirely like some other more assertive types might do when served neat (or on ice).
For a 92-proof liquor, it's quite smooth-sipping. "Chichicapa may be likened to sipping on a slightly sweetened espresso with a drop of mint. On a good night, you can easily go through two complete bottles of it just pouring it straight.
#10 Santo Mezquila
Mezquila is the brainchild of rockstar legend Sammy Hagar. It, along with celebrity chef Guy Fieri creates this amazing hybrid mezonecha that has flavors you can't get anywhere else.
In both tequilas and smokes, masculine spirits are on offer, but they're not overwhelming or cloying like most imitations. Instead, offering just enough complexity for those looking to indulge in something different.
The result of this is a blended 100% blue Weber agave tequila with a 100%, pure Espadín agave mezcal. The Mezquila has a mild smokiness, making it ideal for daring tastings and even better in mixed drinks.
#11 Casamigos Joven
Casamigos has been around for a while now. Thanks to its celebrity co-founder George Clooney. However, they also make great mezcal: Casamigoss Joven.
The fourth-generation Mezcaleros in Oaxaca use 100% premium Espadín to produce this classic spirit. It has a thick smokiness and earthy notes. It reminds you what you're drinking. But it shines most when mixed into cocktails or sipped neat depending on preference.
Just think about which flavor profile best suits your taste buds before choosing one way or another.
#12 Mezcal Rey Campero Tepextate
You can have a hard time choosing between the Mezcal Rey Campero Tepextate and its counterpart. But finally decided on this one because of how elegant it is.
The bottle design stands out with its old-fashioned look. Making for an enjoyable experience in your glass. With 15 to 18 years' worth of maturity before harvesting, you can expect some punchy flavors full of pepper notes.
The very fresh-smelling smoke coming from these wild yeast mented grapes has been double distilled into something special.
#13 Montelobos Tobalá
Montelobos Tobalá is made with organic, sustainably harvested Agave. The process of roasting and distillation are traditional practices that have been used for centuries. They help to create some of Mexico's most elite mezcals.
But Montboobos takes it one step further. They use only non-pesticidal methods in their farming operation. So that they can maintain an optimal environment while still producing top-quality products. These without relying heavily on pesticides or herbicides. It might harm human health when applied incorrectly.
This bottle contains a very light yet complex flavor profile. Notes include citrus fruitiness followed by roasted figs, black pepper, and a subtle smokiness on the finish. You can try one at Sabina Sabe.
#14 Liberal and Dos Hombres Mezcal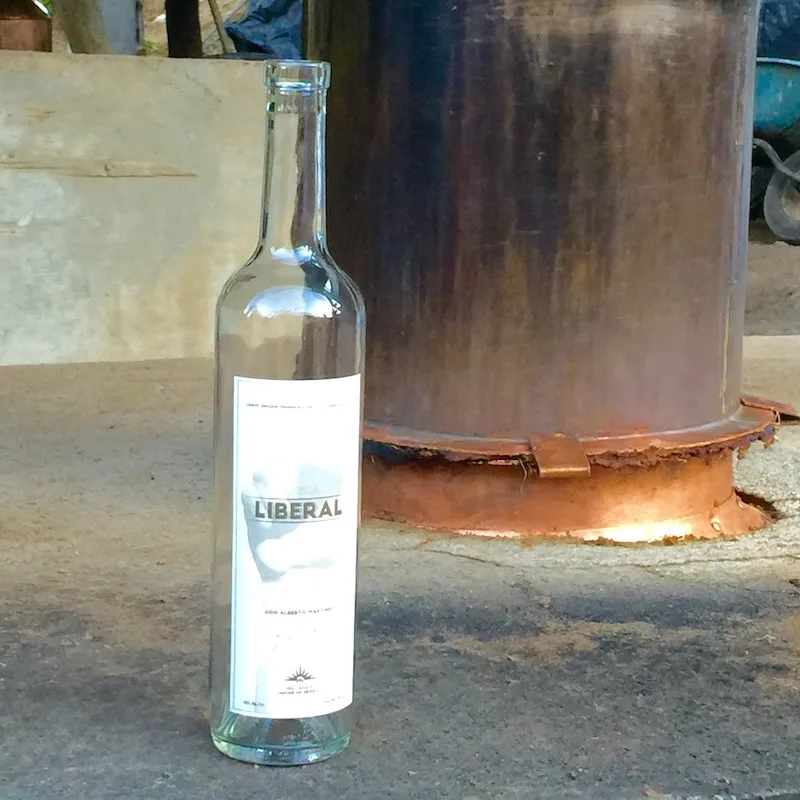 A local man makes Liberal Mezcal, as he took us on a tour of his distillery. He has a traditional mezcal production which may or may not be an ilegal mezcal, but this bottle of mezcal is one personal favorite of mine.
Another popular Mezcal is Dos Hombres Mezcal made from Bryan Cranston and Aaron Paul. With this popular Mezcal, you can make a Mezccal negroni!
How Can You Drink Mezcal?
Mezcal has come to represent the smoky, spicy flavors of Mexico. This means that it's no surprise mezzaluna will be making a splash at your next fiesta or party.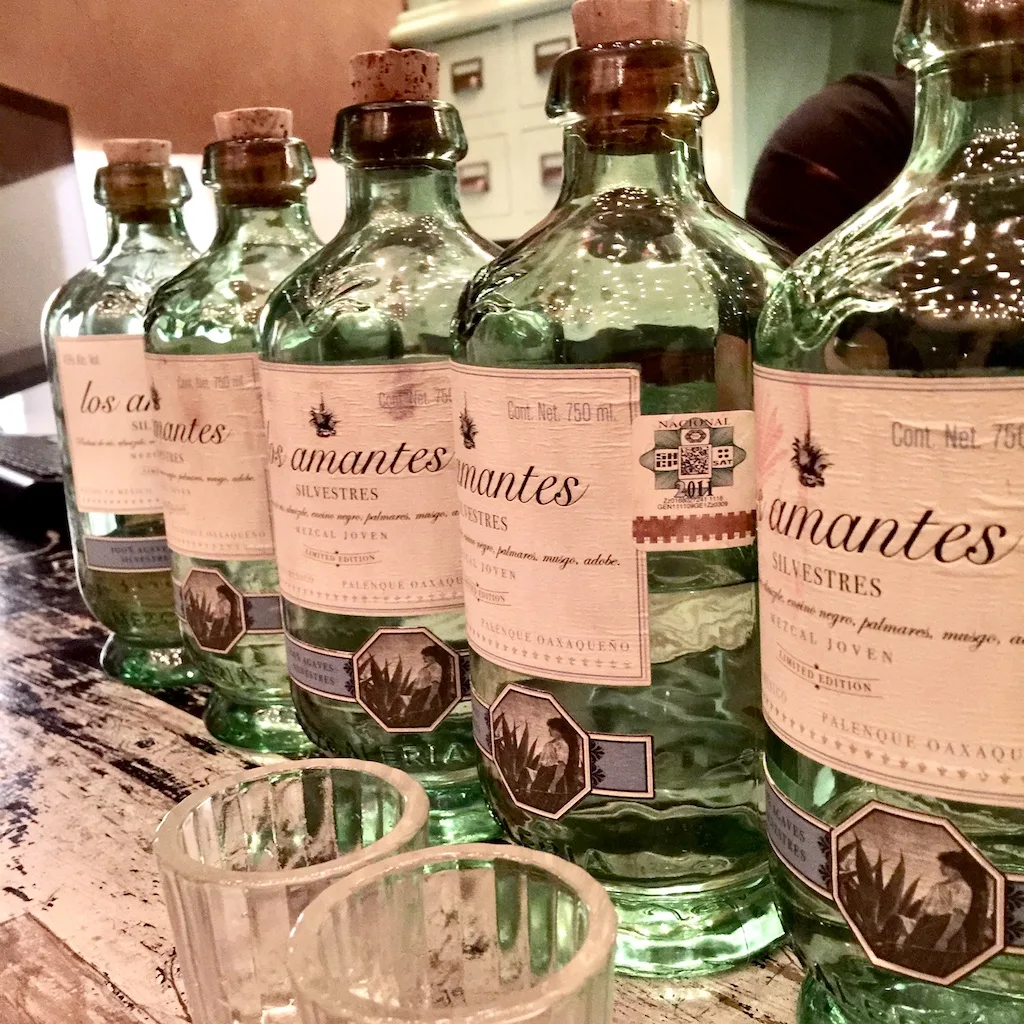 The bartenders love this spirit because not only does it have a robust flavor. But it pairs well with most classic Tequila cocktails like Margaritas and Palomas. You can also get more creative by trying out some unique combinations.
Such as creating an old-fashioned mixed drink using just one type –Mezonegroni, having them served up in shrubs instead of glasses. Add fresh fruit into the mix. Think Pineapple, Mango, and Passionfruit, or even incorporate them into a dessert.
Mezcal has a bold flavor that makes it perfect for sipping neat or on the rocks. With flavors comparable to scotch and cognac, a mezzaluna is always worth tasting before mixing cocktails.
For an authentic experience, try drinking this Mexican spirit in one of these copies with worm salt.

In Conclusion
When it comes to Mezcals, there are many options for you. But don't worry. We've done the hard work of tasting and testing so that you can sit back and enjoy your delicious drink as we break down our favorites.
From cool mountain air (Barril) to a night in Oaxaca (El Pipila), these 13 Best Mezcals will transport you around the world without ever leaving home.
Please choose one or two from our list today and let us know how they make you feel by commenting below.