Cozumel is one of the best places to go snorkeling in the world. It is on the Eastern coast of the Yucatan Peninsula and is near the well-known Playa del Carmen. The Island of Cozumel or "Island of the Shallows" is known for its crystal clear waters and impressive marine life. It can easily compete with other well-known snorkeling and diving places in the world.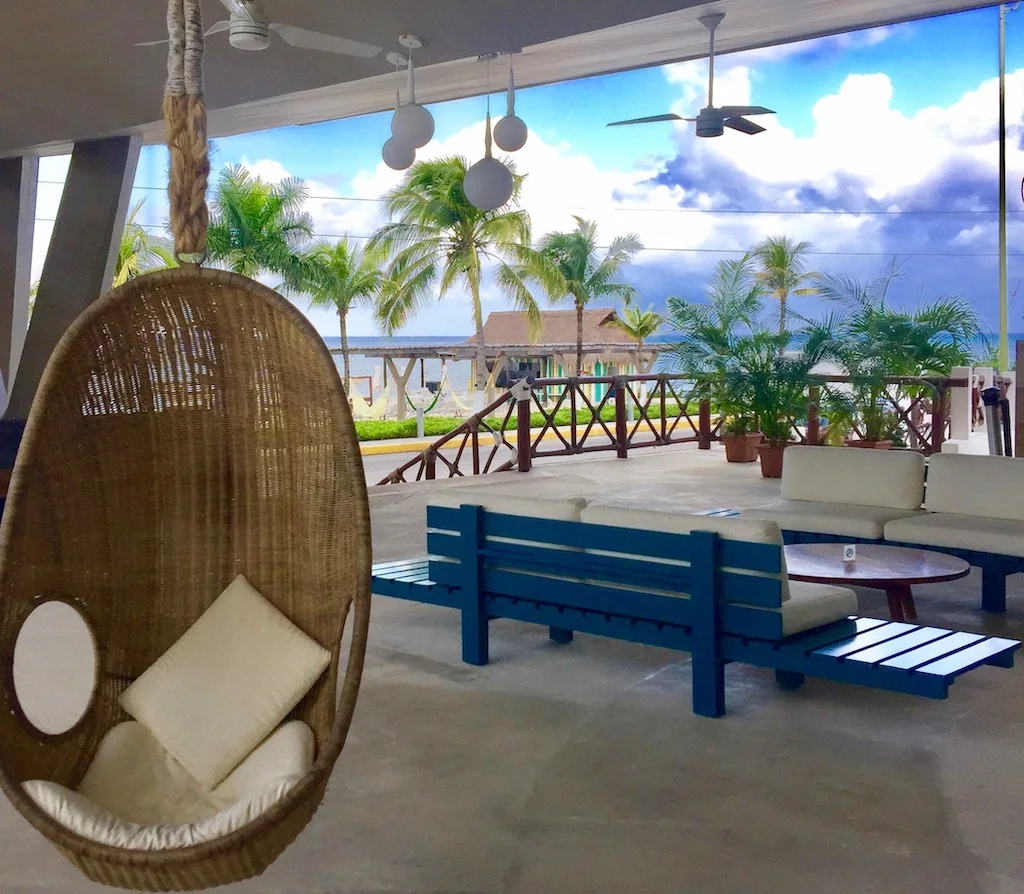 ---
What's in this post:
hide
Cozumel Snorkeling Guide for 2023
---
---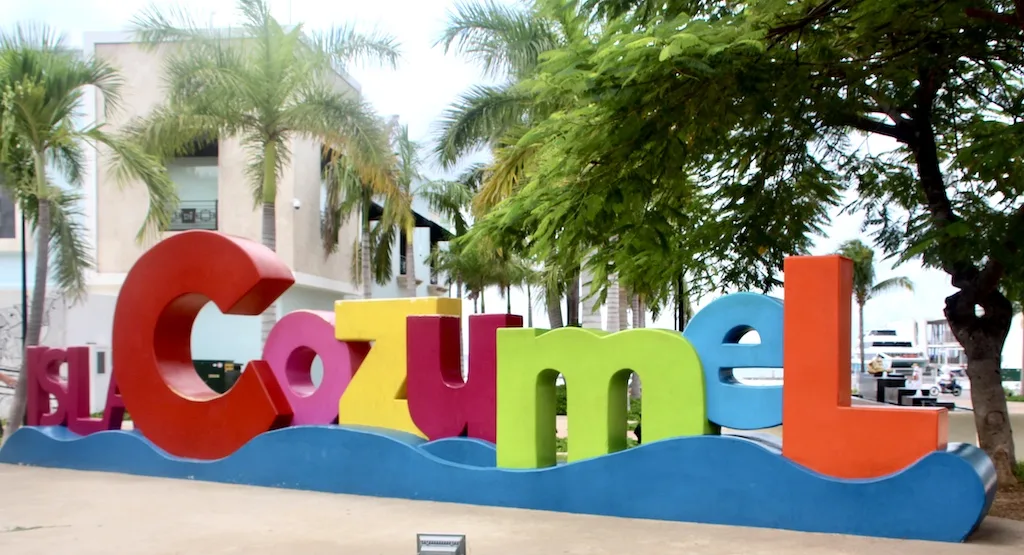 The Cozumel National Reef Park stretches across 67, 133 acres and it is where you will find the largest and most diverse coral reefs in the world. In fact, tourists can get up close with various tropical fish and other marine life here.
San Miguel de Cozumel is the largest city in Cozumel where you can start if you want an authentic Mexican experience away from the bustling resorts. You can visit Punta Sur Eco Beach Park and take advantage of the beautiful wildlife trails here. From here, you can go on a boat trip to see the crocodiles up close. There are plenty of activities that you can do on this island that you are sure to enjoy.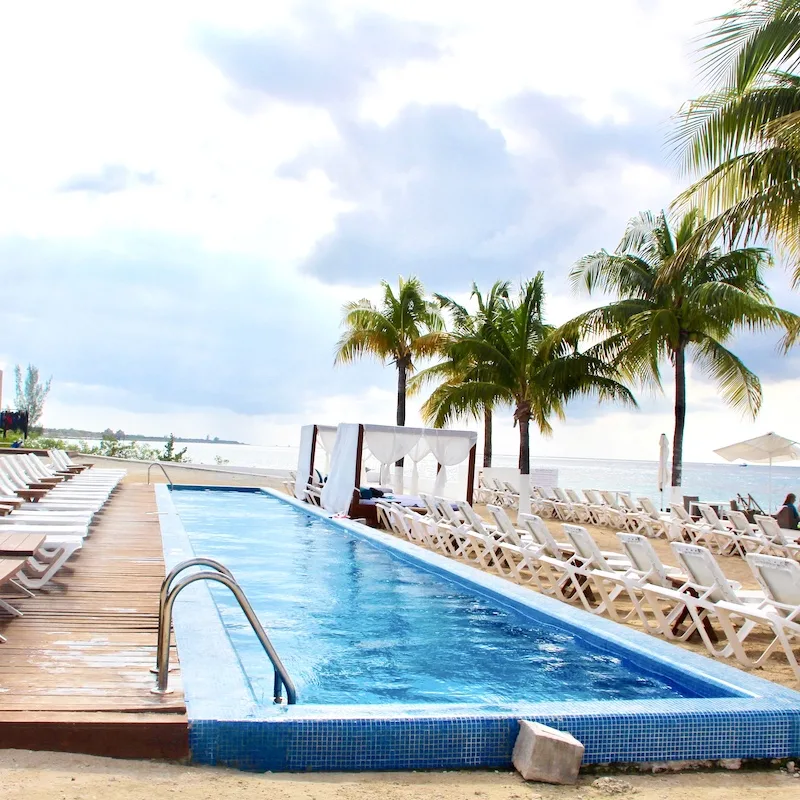 Snorkeling Conditions in Cozumel Mexico
Tourists love to visit Cozumel because it has the best snorkeling spots. Aside from that, they have the best beaches and hotels that guarantee a more relaxing and memorable experience on the island.
In addition, Cozumel has one of the best visibility underwater in the Caribbean. If you go out in the water on a sunny day, you can see as far as 100 feet underwater. You will see marine animals like sea turtles, sponges, shells, tropical fish, and more clearly.
The best time to visit the island is between the months of March and June. The weather is usually warm plus calm waters will greet you. You can still enjoy snorkeling if you booked your vacation between the months of July to November. However, this is the hurricane season in the area which means you have to monitor the weather report before you go out in the waters.
You can also visit during the months of December to February, although this is the peak season. Snowbirds tend to travel to warmer climates like Cozumel to avoid the freezing cold. Expect that hotel rates and flights will be more expensive during these months. Make sure that you bring your own snorkel equipment to spare you the additional cost of renting one.
---

---
---
Best Snorkel Spots in the Coast of Cozumel
There are several popular spots in Cozumel that are known as great snorkeling sites that you can visit. You can visit them with San Miguel as your starting point. A good option for new visitors is to take advantage of a Cozumel snorkel tour on glass-bottom boats to view the reefs here.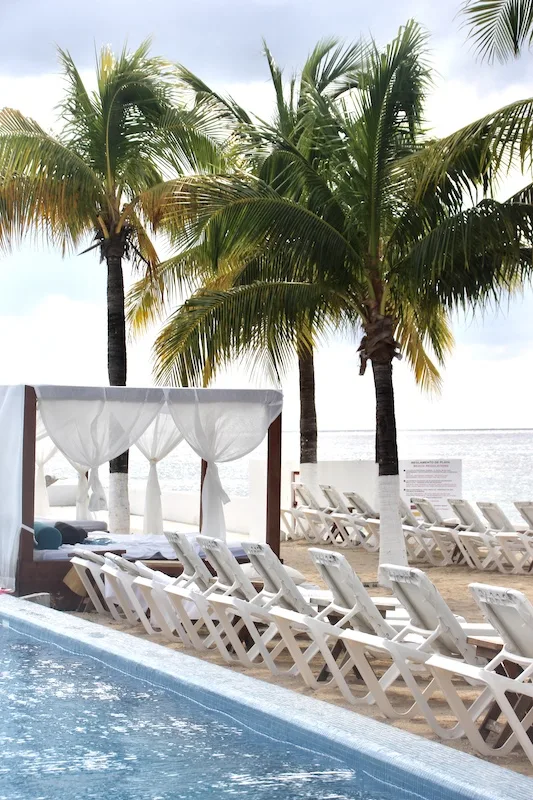 Some will even give you a short ferry ride out in the open sea to have a better entry to these dive spots. Fortunately, there are several dive shops in the area in case you forgot to bring your gear. However, if you want to save some money while exploring the beauty of Cozumel, it is best that you pack your own gear.
#1 Palancar Reef
Palancar Reef is a protected reef that you will find in Cozumel and it is inside a national park. Playa Palancar is part of the Arrecifes de Cozumel National Park. You will find that there are five spots that you can check for your water activities. Scuba divers often visit Palancar Caves, Palancar Deep, and Palancar horseshoe because of the deep water. In addition, snorkelers prefer Palancar Shallows and Palancar Gardens.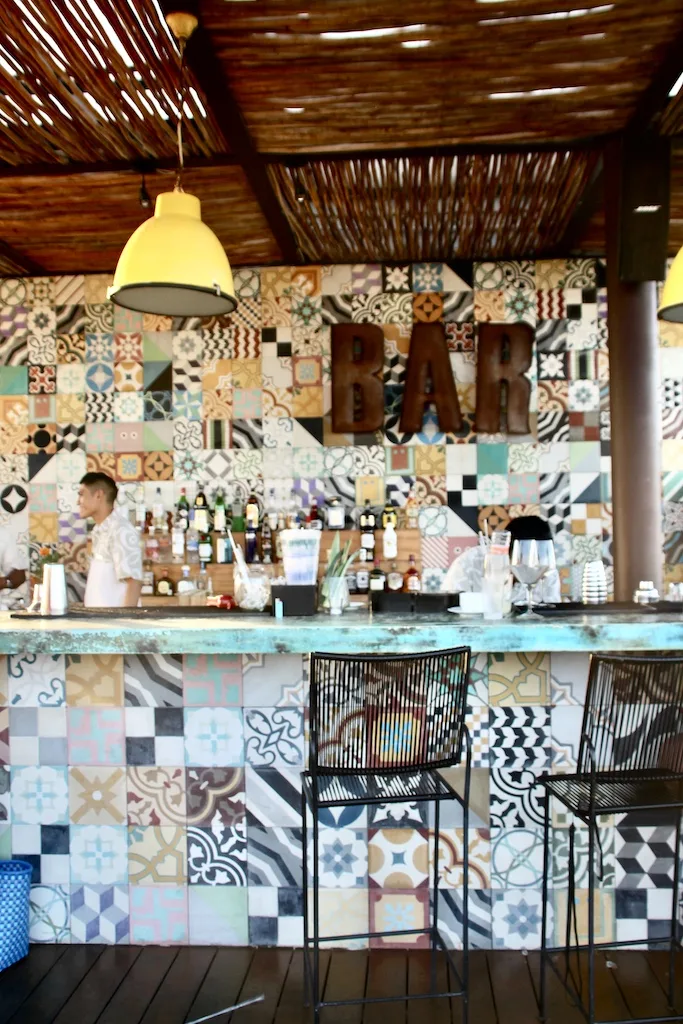 Divers and snorkelers consider this reef as the best in Cozumel and with good reason. It has the clearest waters with visibility up to 100 feet or 30 meters. You will find that the reef here is quite healthy with corals ranging from the branching to the massive types. The best part is that you'll see plenty of fish, nurse sharks, and moray eels too.
Aside from that, snorkelers will have a field day at the Palancar Garden. This area has the largest concentration of colorful starfish. In fact, the whole area gives the feeling of a touch pool. You can also head to Santa Rosa Reef where you'll encounter impressive coral formations and friendly grouper fish. Scuba divers can make their way to Columbia Reef where you'll see towering coral pinnacles.
#2 El Cielo
Another option to consider is El Cielo. El Cielo or "The Sky" is a thin stretch of sandy beach that is just half a mile off the Cozumel coast. It is a snorkeling paradise for many because of its clear waters. In fact, the waters can easily mirror the sky, hence its name.
The shallow waters range from three to four feet giving you a chance to wade in the waters at the start. Aside from that, you'll see a variety of starfish that are part of the family of Stone Lilies and Sea Urchins. The best part is that you can view them as you walk around the shallow waters. This gives you a chance to observe them even without snorkeling.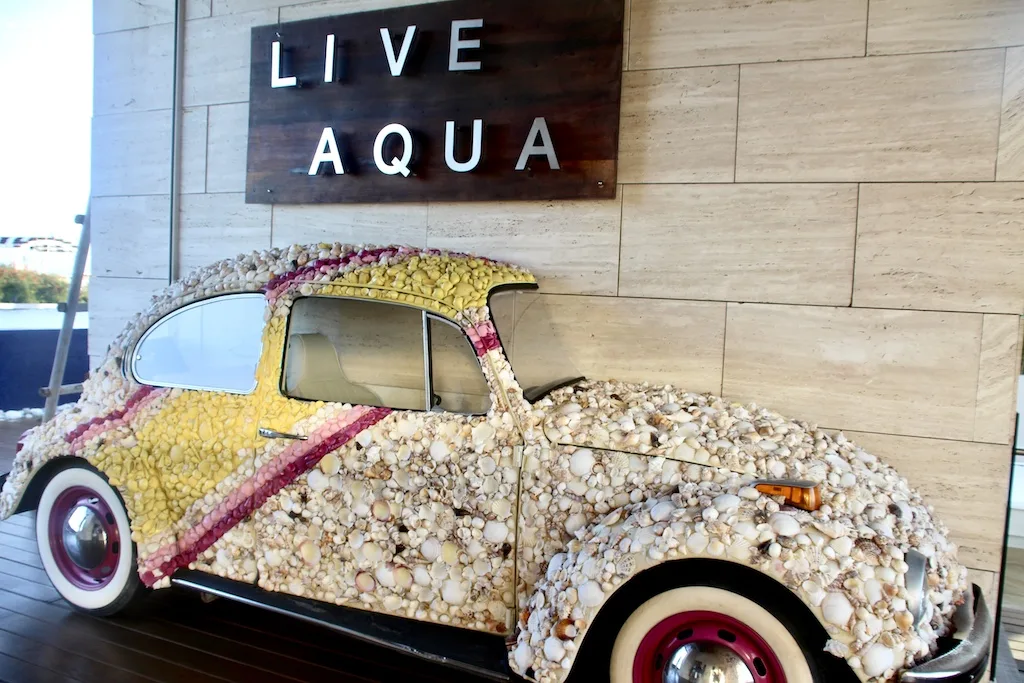 In addition, the sandbar is where you'll find a wider range of marine life in the area where you'll encounter stingrays. Keep in mind that you should avoid touching them. Also, you'll come across restaurants and beach bars if you need some rest from exploring the waters. Fortunately, there are resorts nearby where you can stay and get easy access to this area. They offer comfortable rooms with great views not to mention access to their facilities as well.
#3 Paradise Reef
This is one of the busiest snorkeling spots in Cozumel because it is near a cruise ship port. Since it is located near where cruise ships visit, expect that the area will be quite busy. You'll find this snorkeling spot southwest of San Miguel de Cozumel. It boasts of a beautiful beach where you can prepare your snorkel gear before heading into the water.
Aside from that, there are three different reefs that you can visit as they are parallel to the beach itself. You can visit all three reefs if you are adept at snorkeling. However, beginners are advised to join a boat tour that will take you to these reefs. Strong swimmers will not have any problems going back to the beach after.
Paradise Reef boasts of the more diverse sea life in Cozumel making it difficult to identify all of them. Among the animals that you will see in these coral formations are Angelfish, Trunkfish, Moray Eels, and more. In addition, these reefs are home to plenty of sea anemones and clownfish. You are going to fall in love with the wonders of the sea here.

#4 Chankanaab
The Chankanaab Adventure Marine Park is one of the beautiful places that you can visit in Cozumel. You can reach the park by taxi or a car rental and will only take a short five-minute drive. In addition, this park is near Money Bar Beach Club as well as Fly High Adventures Zip Line Park. This means that there are plenty of activities to do while you are here.
What can you expect in Chankanaab? You can take a dip in their freshwater lagoon or just relax in their tropical gardens. The pristine white beach is the perfect place to sunbathe while enjoying freshly made tortillas. Also, you can visit the Living Museum if you want to learn a thing or two about the Mayans ' way of life.
In addition, Chankanaab provides an impressive facility for beginner snorkelers. They have qualified instructors and snorkeling gear available for rent. What's more, the calm waters make it easier to get used to your gear while enjoying the marine life underwater.
However, since this park is man-made, you'll see few fish in the area. You can spot some underwater statues that have certainly attracted different kinds of fish but they are not as diverse as other areas in Cozumel.
---

---
---
#5 Columbia Reef
Colombia Reef lies between Columbia Shallows and Colombia Deep. It is just a few miles from Palancar Reef and is a great option for snorkelers and scuba divers alike. The only way you can reach is by taking one of their boat trips since the reef site is a good distance from the shore. The boat usually positions itself at the Columbia Shallows. This is a great spot for your snorkeling adventure since it is a shallow reef. You won't have any difficulties fixing your gear here to your satisfaction.
Aside from that, you will see a drop-off called Columbia Deep. This is where scuba divers go to explore the deeper water. However, this should be the turning point for snorkelers. Many experienced snorkelers talked about the marine life that they saw at the reef ledge.
#6 Dzul-Ha
Dzul-Ha is a few kilometers away from San Miguel and is the easiest way to see Cozumel's reefs. Tourists should wear foot protection here because of the rocky areas. Good footwear will not only protect your feet but prevent you from slipping and sliding on the rocks too. Aside from that, if you forgot to bring your gear, you can rent one from the dive shops here. Lockers are also available to keep your belongings in.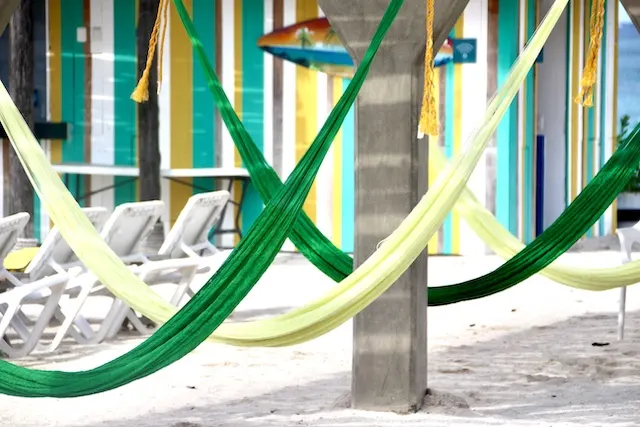 This area is a great place to visit in the Caribbean Sea because of its visibility. When you take a look underwater, you will see plenty of colorful fish like angelfish and parrotfish. Aside from that, this is also one of the best reefs to find crustaceans like crabs and lobsters among others.
In addition, the shoreline offers a respite from the turquoise waters where you'll find bars and restaurants too. You can indulge in fresh seafood paired with tasty beers.
#7 Villa Blanca Reef
Visitors who are staying in San Miguel for a short time can take advantage of any Cozumel snorkeling tour to Villa Blanca Reef. This is the best option if you are thinking of heading to Quintana Roo after. The snorkeling tour will take you to the reef where you can swim and see sea fans, sea corals, tropical reef fish, and more.
#8 Playa Corona
Playa Corona is on the south of the island and is a favorite among diving and snorkeling tours in Cozumel. You don't have to worry about any entrance fee but it is a good idea to spend some on their restaurants to support the community. This is a good option if you are looking for a chance to see eagle rays.
Bonus Snorkeling and Dive Sites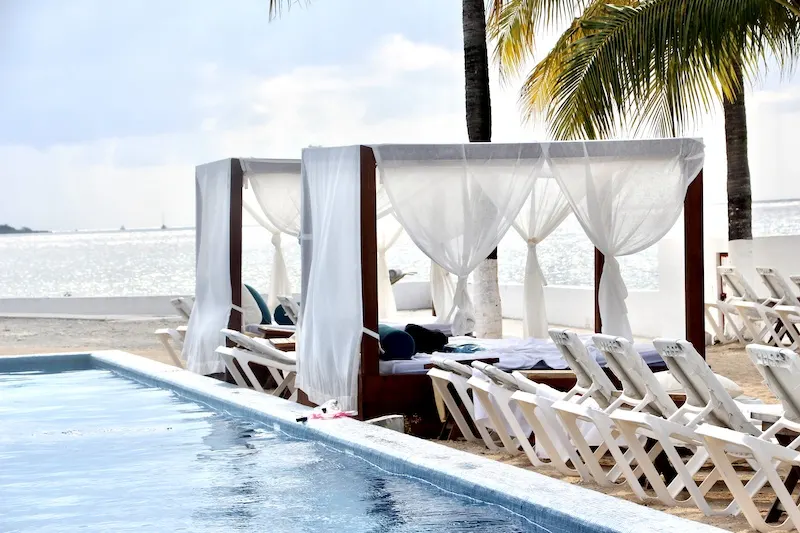 Cozumel is not the only popular destination in the Yucatan Peninsula. In fact, there is also Isla Mujeres who can easily compete. The great thing about this place is that there are several snorkeling spots available too that you can add to your itinerary.
#1 El Farito (The Lighthouse Reef)
El Farito is another popular spot for scuba divers and snorkelers in Isla Mujeres. And with good reason. You can ride a boat to take you to the reef and from there explore life underwater. Its main attraction is the abandoned lighthouse. Your tour operator can take you down to the Virgin of El Farito which is an underwater sculpture you don't want to miss. Plus the tour operators even have a full day sailing trip with lunch and an open bar. Or they also have an Isla Mujeres Catamaran Sailing tour with lunch if you need it. So you can guarantee there are plenty of things to do here.
#2 MUSA (Underwater Museum of Art)
MUSA ( is the largest underwater museum that you will find on the island. Jason deCaires Taylor created this underwater museum as an artificial reef for marine life. Aside from that, it boasts more than 400 art pieces that you can visit as part of a snorkeling tour.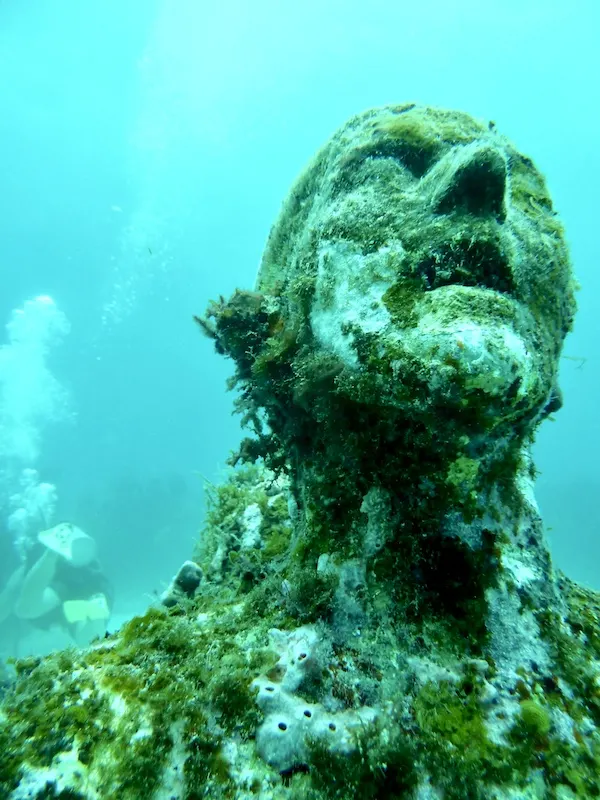 #3 Manchones Reef
If you want to spend more time snorkeling, Manchones Reef is a good place to visit. The waters are calm and you don't have to worry about strong currents. Additionally, the clear waters make it the perfect place to snap up photos of the marine life here. You will come across large groups of tropical fish and barracudas. Try and find the Cross of the Bay which is an underwater sculpture submerged as a way to honor those who lost their lives out in the sea.
Cozumel Awaits
Cozumel provides its guests with plenty of snorkeling and dives spots no matter what their skill levels are. If you are a beginner, there is a good chance that you will come across shallow waters where you can practice snorkeling. On the other hand, scuba divers will find that they'll be hard-pressed to decide which good option to oose here. After all, there are plenty of diving spots here with deeper waters that are worth exploring.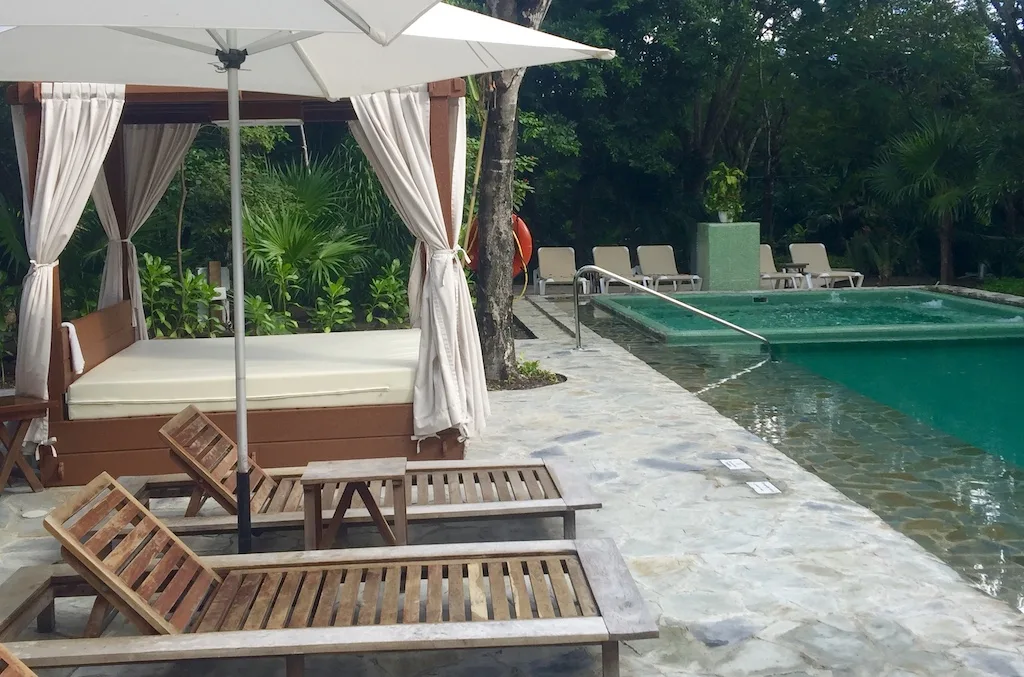 Since there are plenty of water activities to enjoy here, there is no need to worry about being bored. In fact, even if you bring the whole family, you'll find new activities to do here. For example, Chankanaab is a good option for families because the waters are usually calm and shallow. You can relax and unwind at the beach while watching the children traipse on the shallows.
Of course, you can find several hotels in Cozumel where you can spend your time. Aside from having luxury rooms at your disposal, they also have several amenities to enjoy. Among these are a fitness center, swimming pools, and even yoga and spa treatments. Their rates will vary depending on what season you'll come and visit. Keep in mind that during peak season, the prices will go up.
Read More:
Best All-Inclusive Resorts in Cozumel