The Galapagos Archipelago is often referred to as the living laboratory of Charles Darwin that is 600 miles off the coast of Ecuador. This is not surprising since the animals here have evolved naturally into their own species because of the islands' remote location. The islands are found west of the Ecuadorian mainland in the Pacific Ocean. Aside from that, the beautiful beaches on the Galápagos Islands have also attracted tourists from around the world.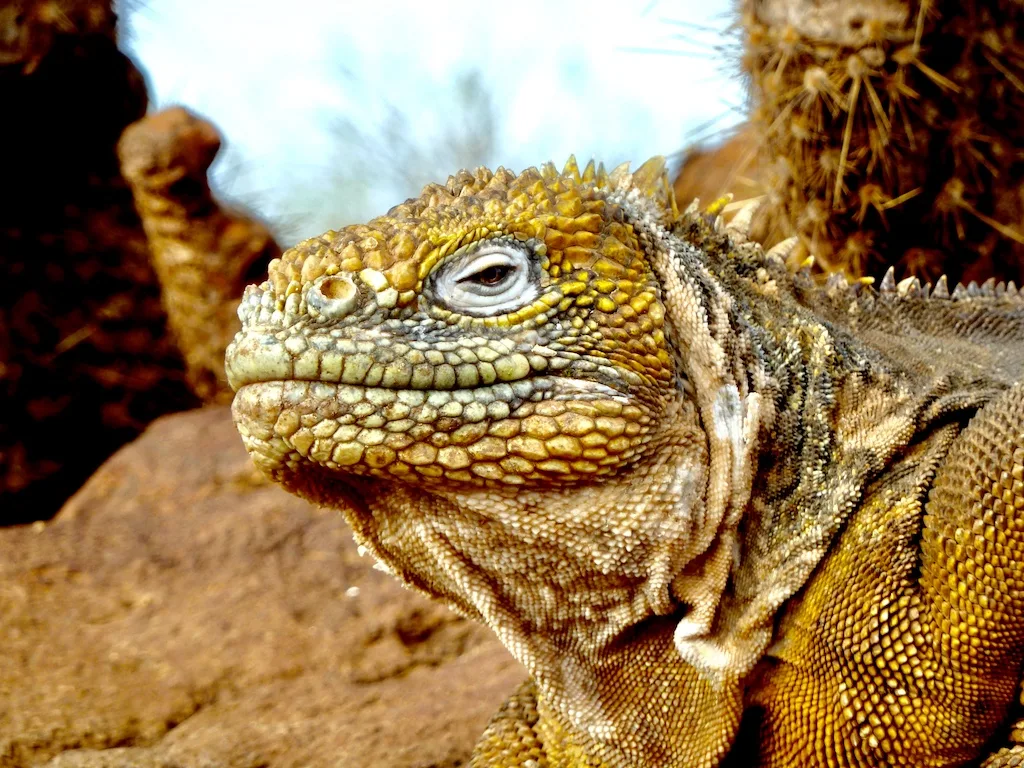 ---
What's in this post:
hide
How to Get to the Galapagos Islands
Flights, Airports, Costs
---
---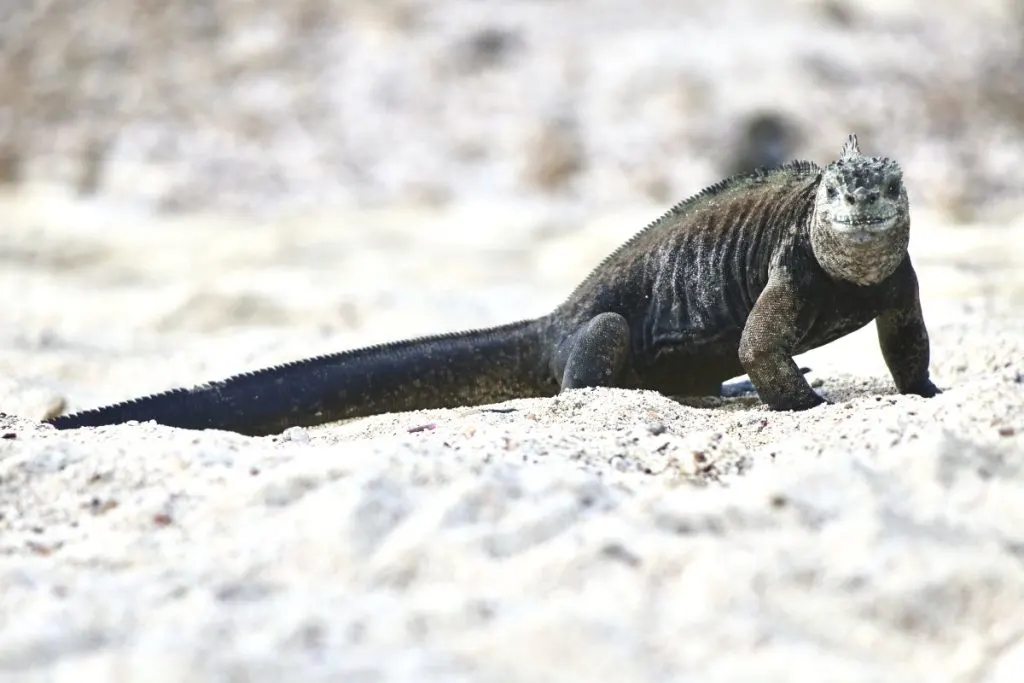 Although a lot of people assume that visiting the remote islands requires a lot of money, there are affordable options available too. You don't need to have much money to reach this gorgeous tourist hotspot. In fact, budget travelers and backpackers can visit this dream destination with the right planning.
How to Get to Galapagos By Plane
The best way to get to these islands is by plane. There are no direct international flights to Galapagos. Most of them will have a layover in mainland Ecuador. From here, you can choose between flying out from the main airports in Quito or Guayaquil with Guayaquil being cheaper. There are daily flights from these airports. However, take note that the only way to get to these islands is to fly from Ecuador.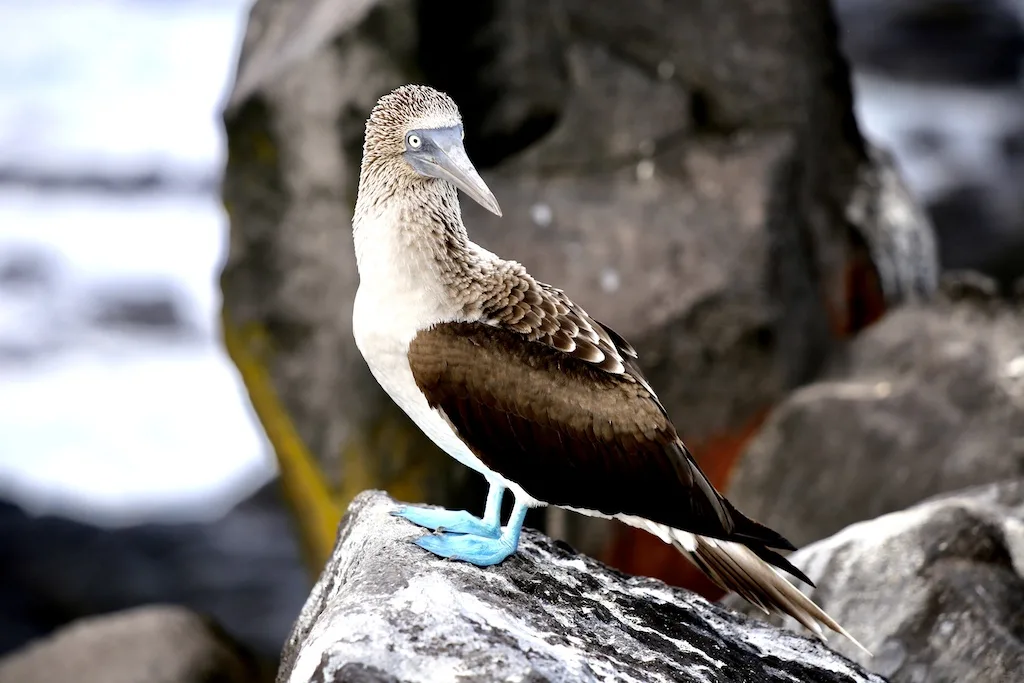 You should check Avianca and LATAM Airlines since they offer cheap flights with prices as low as $250 for a round trip airfare. Both airlines offer direct flights to Baltra but to San Cristóbal, you can only get here via Guayaquil. It is best that you check LATAM from time to time as they offer the cheapest rates in South America. Normal airfares will range between $350 to $500.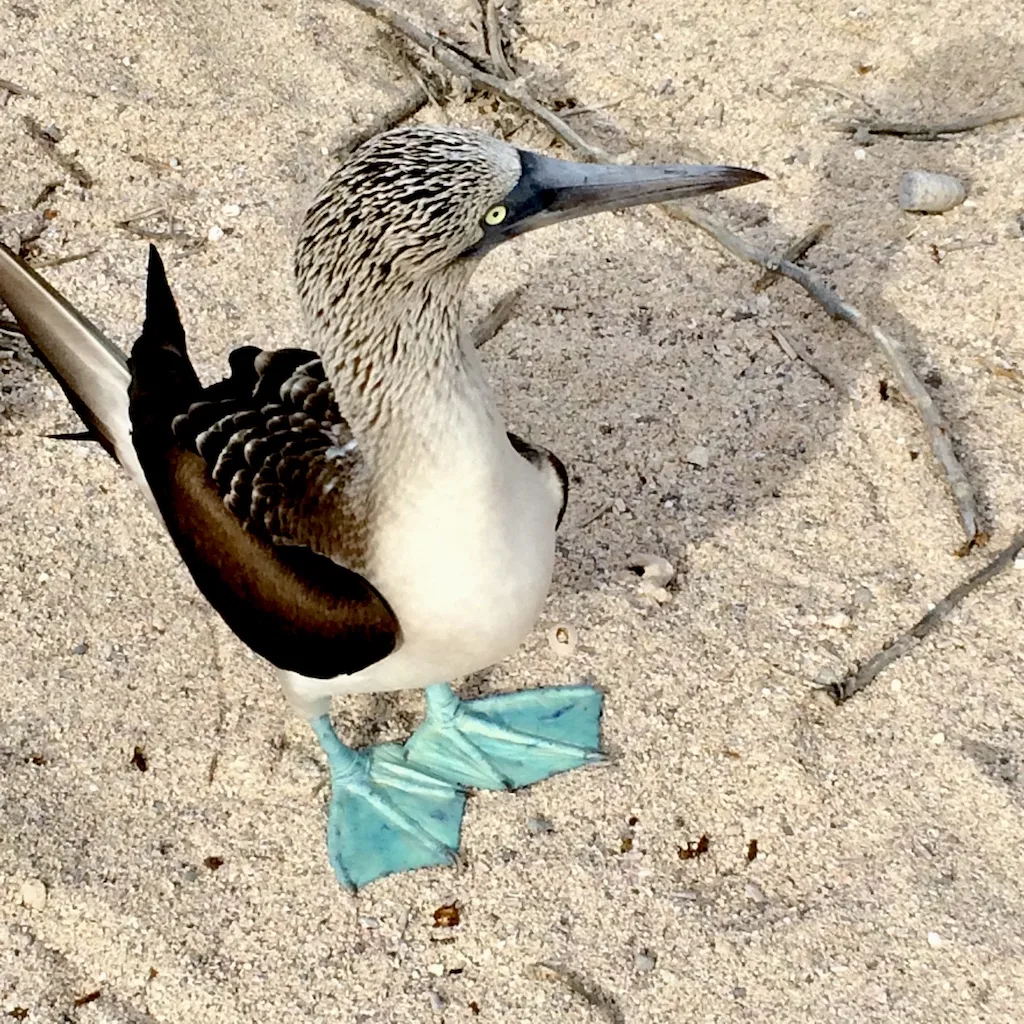 There are two airports on the islands. First, there is the Baltra Airport (Seymour Airport) on Baltra Island. Second, is the San Cristobal Airport found in San Cristobal island. Flight time is usually done early morning. This means an overnight stay in Quito or Guayaquil is a good idea. You should also arrive in Ecuador a day before if you have booked a Galapagos Islands cruise. This allows you extra time to explore the area and get ready for your Galapagos flight too.
Foreigners will need to present their tickets for return flights, hotel reservations, and tourist transit cards. The transit card will be issued by the government at Quito or Guayaquil. Also, you will need to have travel insurance before you are allowed entry.
Flying from North America
Foreign tourists who are coming from North America like Miami and New York can fly directly to Quito or Guayaquil. Also, you can enjoy cheaper airfare if you travel during the low season since the cost will be around $490 give or take. Both American Airlines and United Airlines fly out from North America to the main islands. From here, there are domestic flights offered by Avianca and LATAM Airlines to Quito and Guayaquil on a daily basis.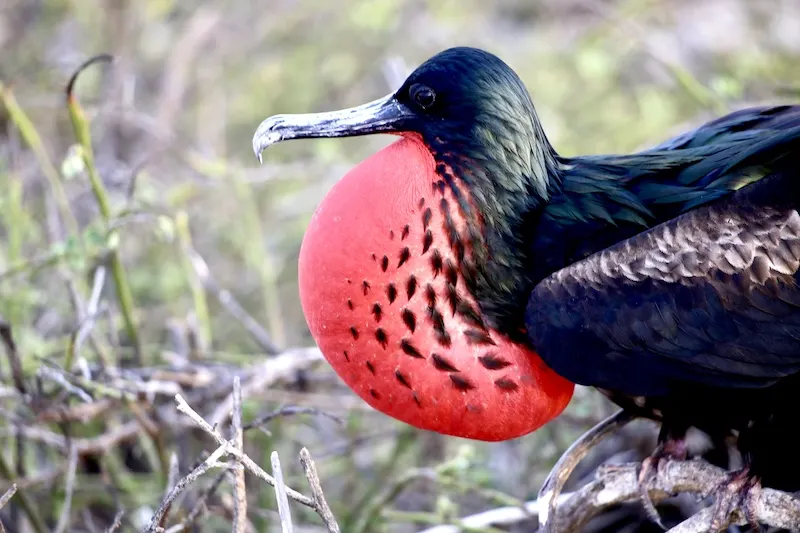 Flying from Europe
Only Iberia Flights in Madrid and KLM Airlines from Paris and Amsterdam have direct flights to Quito. Other airlines will require changes in Miami or any South American city. Also, the process of changing flights can be time-consuming. The cheapest way to get to Quito if you are from Europe is to fly out from London.
How to Get to Galapagos by Boat
Is it possible to reach Galapagos by boat? You can reach the islands by boarding cargo ships on the Ecuadorian mainland. It will take three days to reach your destination. However, the journey will not be a comfortable one since these ships are not technically suited for tourists. If you insist on using this option, you should approach the shipping company. You can be charged around $150 one way to cover your lodging. Additionally, organizing this will take some time too.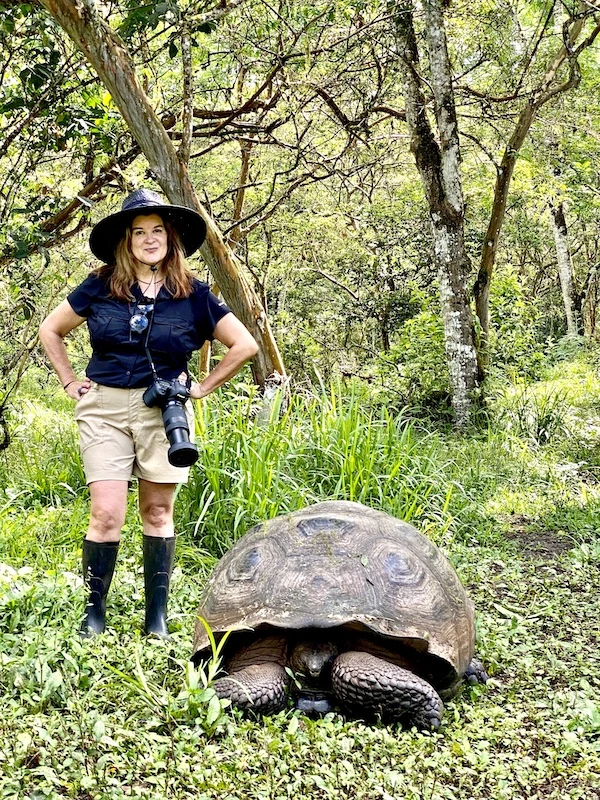 Moving Around Galapagos Islands
Now that you have arrived at your destination, how will you get around the islands? This won't be a problem if you have joined one of the Galapagos cruises, like Ecoventura since they will handle everything for you. Of course, there are other options available as well.
By Cruise Ships
For example, if you arrive at Baltra Airport, there are first-class cruises that you can board directly. However, most will have a bus take you to the docks where you can take smaller boats or ferries to Santa Cruz Island. On the other hand, if you fly into San Cristobal, you will need to ride a bus to get to the docks in Puerto Baquerizo Moreno for embarkation.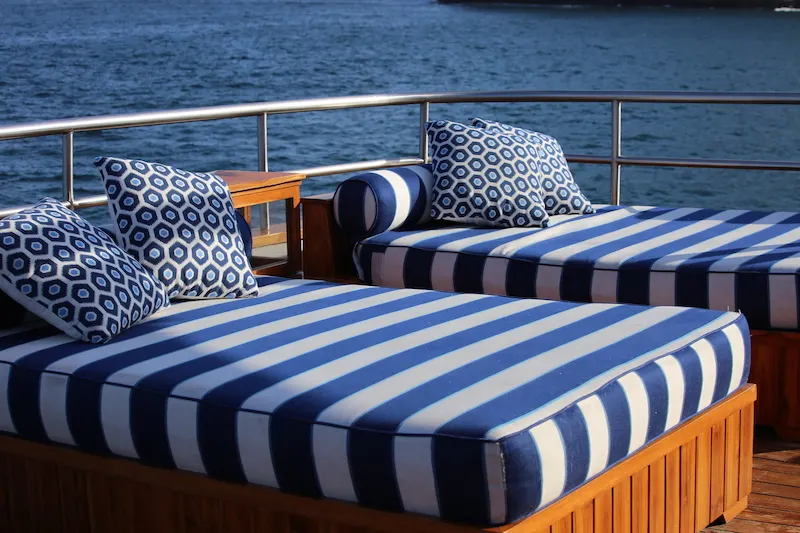 What's great about cruises is that they provide easier access to the remote islands of Fernandina and Genovesa. Additionally, you can also have the chance to visit the Galapagos National Park too. Guests touring the protected National Park will have a naturalist guide to take them around. Also, you will have to pay an entrance fee of $100 for adults and $50 for children. Tourists should keep in mind that there are islands where visitors are not allowed.
By Island Hopping
Aside from joining a cruise, you can also explore Galapagos Islands through island hopping. You can use the island of Santa Cruz as the hub for hopping around the eight islands. The four inhabited islands are Santa Cruz, Isabela, San Cristobal and Floreana. The next four are uninhabited islands namely Seymour, Santa Fe, Plazas, and Bartolome. There are day tours that you can avail to visit these islands and the total cost will be around $60 to $150 per person.
By Small Seater Plane
If island hopping is your thing but would like to speed things up, you can visit other islands by small plane. This is a good option if you are pressed for time since it will take only half an hour to reach the inhabited islands. However, be prepared to pay $150 to $175 for this option.

By Ferry
The cheapest way to get around the islands in Galapagos is by ferry. There are ferries that will take you to Santa Cruz, Isabela, San Cristobal, and Floreana. They depart early in the morning and early in the afternoon. Tickets will cost between $25 to $30 and will take you to Puerto Ayora, Puerto Villamil, Puerto Baquerizo Moreno, or Puerto Velasco Ibarra.
By Speed Boat
You can also take advantage of speed boat transfers but make sure that you wear something waterproof since the ride can be bumpy because of the rough seas. Also, since it is a small boat, you might be susceptible to seasickness. What's more, you might need to use a water taxi to take you to the pier as these boats tend to stop before they reach the shore.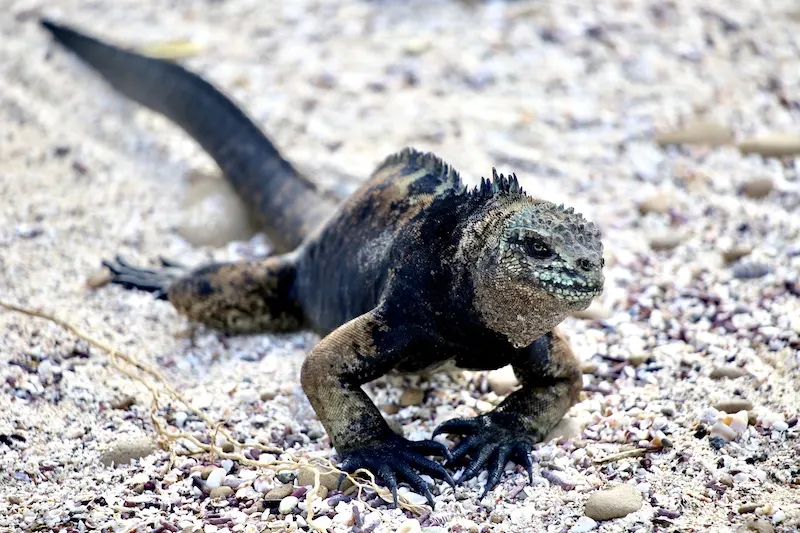 On a good note, once you reach the inhabited islands, you can make use of their public transportation to get around.
Hotspots in Galapagos Islands
The best thing about Galapagos Islands is that they have plenty of sights to see and activities to offer its guests. If this is your first time visiting, these islands are worth checking out.
#1 Santa Cruz Island/Puerto Ayora
The bustling coastal town of Puerto Ayora is a sight to see. It is just a few miles away from Isla Baltra where the Seymour Galapagos Airport is located. The first thing that you will see here is the wildlife. From sea lions to marine iguanas, to colored crabs, they are simply fun to watch.
You can also see giant tortoises in the area too. Aside from that, there are plenty of day trips that you can book to explore the town together with a naturalist guide. Check out their day-trip boats to see which ones will take you to these attractions.
#2 Las Grietas
Las Grietas is the best place to go snorkeling. It is a clear pool that sits between two volcanic cliff faces. The waters sparkle when the sun is high and you'll get to see the bottom too. You can rent some snorkel gear before heading out here.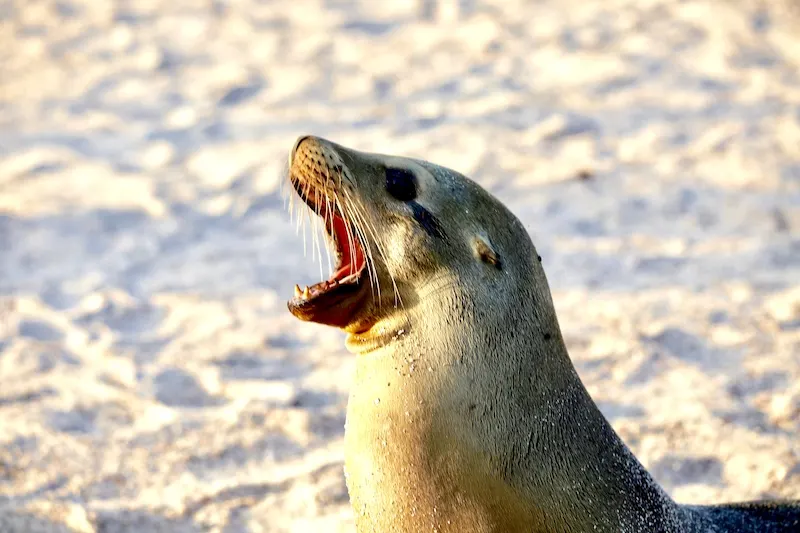 #3 Tortuga Bay
Tortuga Bay comes highly recommended for wildlife like sea turtles, sharks, and the like. However, you need to check when is the best time to head out here to see these majestic creatures. Aside from that, you'll fall in love with its pristine white sand beach and the blue waters.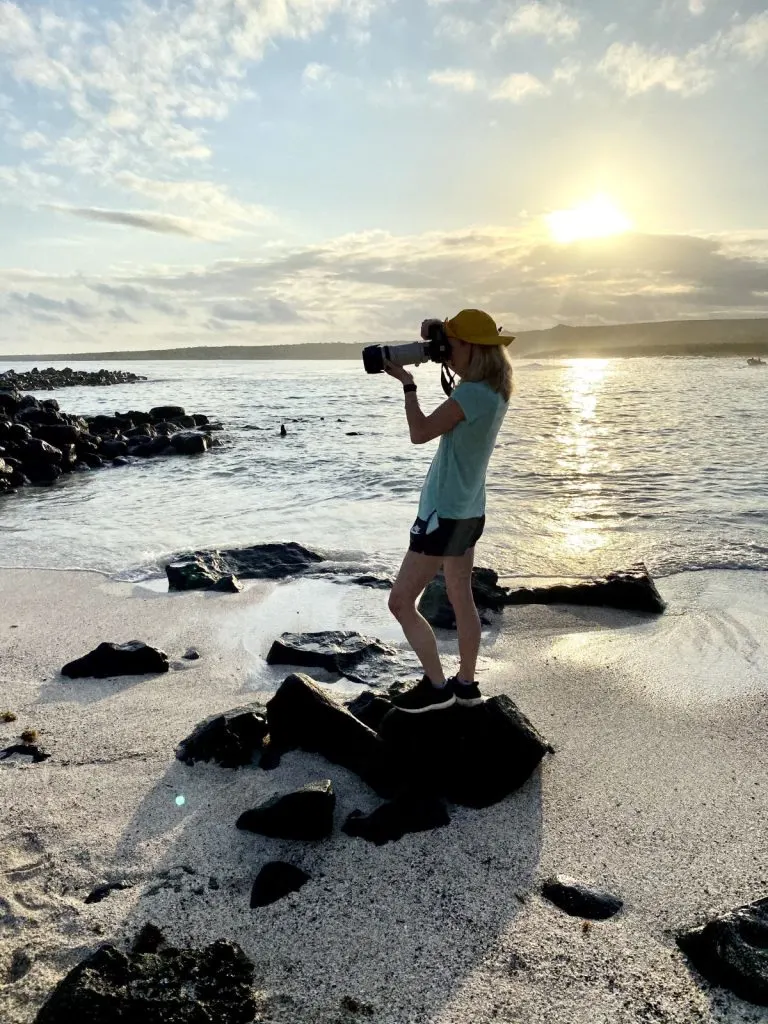 #4 Santa Fe Island
Another option is to go on a day trip to Santa Fe Island. You can sunbathe on the beach or go snorkeling if you like. There are two areas that can be explored through snorkeling but you need to watch out for the strong current. The one with the bright blue lagoon is where you can swim with the sea lions and watch them laze around.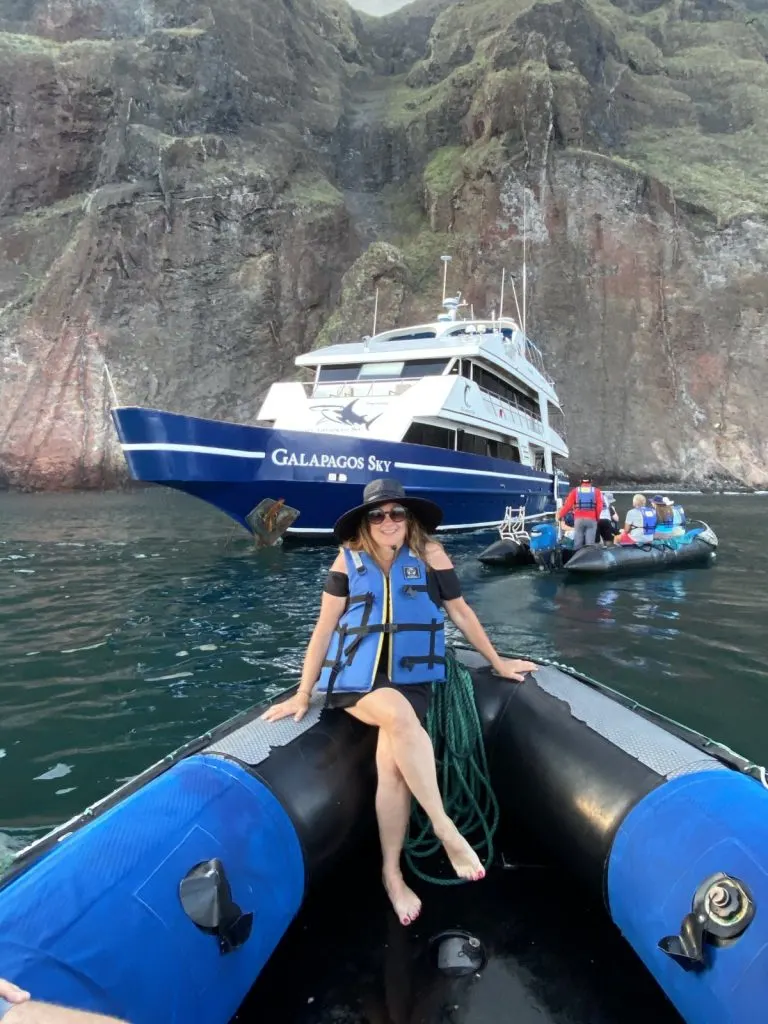 #5 Isla Isabela/ Isabela Island
This is the best island in Galapagos to find wildlife. The seahorse-shaped island has hotels and restaurants that you can enjoy but be prepared to spend. Accommodations can range from $50 to $150 and above depending on where you are staying. They will have all the creature comforts you need from air conditioning to hot water. Since this island is known for its teeming wildlife, like fur seals, then take advantage of the tours here.

#6 Las Tintoreras Tour
For starters, there is the Las Tintoreras Tour which will take at least three hours and will cost you $45. Aside from snorkeling, you will be taken to a lava rock field to see the iguanas. There is also a small inlet where you will find white-tip sharks.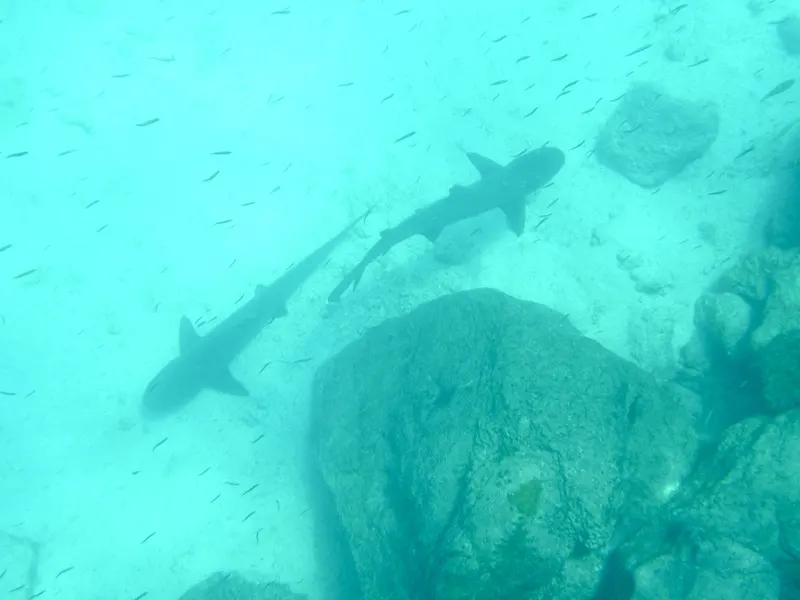 #7 Lava Tunnels Tour
This is a five-hour-long tour but it will be worth it. Aside from snorkeling and seeing manta rays, turtles, and sharks, you'll also get to see lava tunnels too. You will see endemic species here like penguins and blue-footed boobies. This will cost you between $90 to $110 which is about right especially when you see the gorgeous surroundings.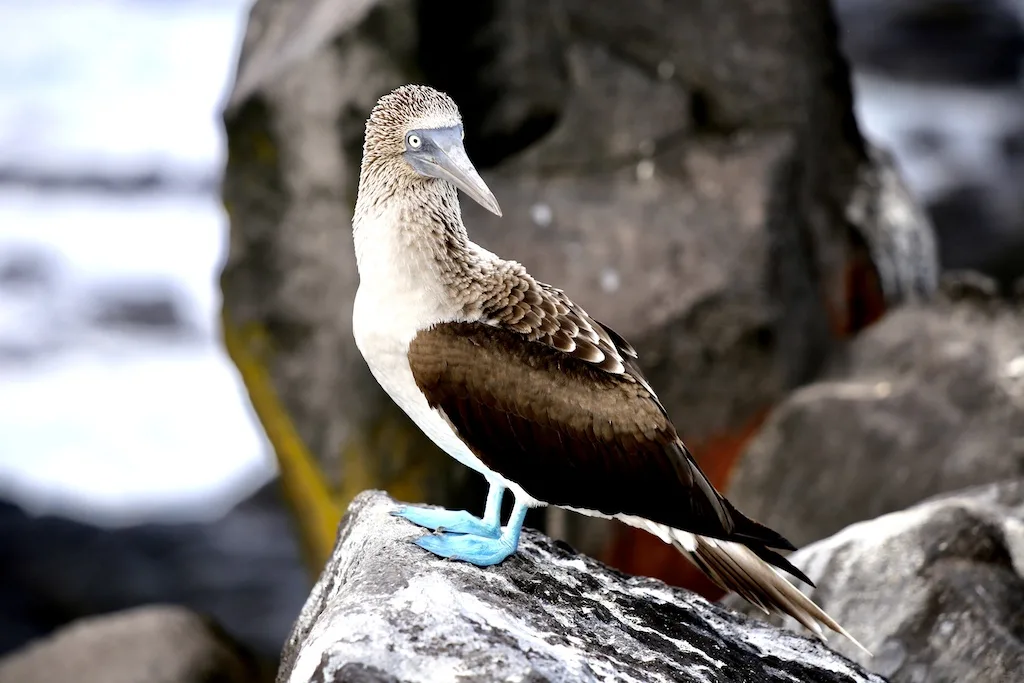 #8 Wall of Tears Hike
The Wall of Tear's hike is the best way to see the Galapagos Flamingos. Also, you will see a wall at the end of your hike which has an interesting history. It appears that about 300 prisoners were tasked to build their own prison. They hauled stones and cut them under the sun. The prisoners revolted and fought their jailers. Only the wall remained after.
#9 San Cristobal Island
You will need to stay overnight in San Cristobal Island since there is no day trip available here. However, if you will be flying here then you can explore it and the uninhabited islands nearby. The good news is that there are several options for accommodations here with prices ranging from less than $100 to $250. Make sure that you have enough cash because they do not accept credit cards.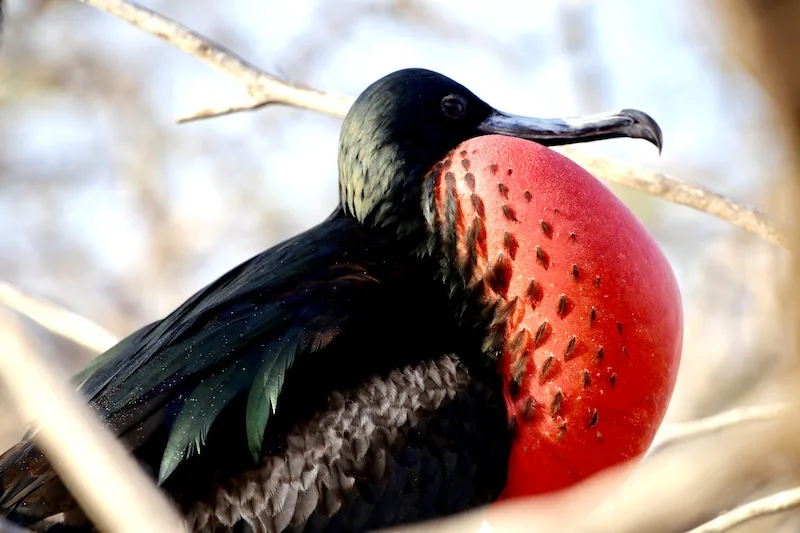 Tour operators don't do day trips here from Santa Cruz. Unless you land here from Quito or Guayaquil, you should prepare to spend more on a hotel. Aside from enjoying the best coffee on the island, there are other activities to do here.
#10 Kicker Rock Tour
Kicker Rock is a popular tourist attraction because it resembles a sleeping sea lion. What makes this a good place to visit is underwater life. Snorkeling here will bring you close to fish, turtles, rays, and even hammerhead sharks. What's more, you can have some fun swimming with the sea lions. Additionally, this is a good spot to do some diving, but only attempt this if you are a certified diver.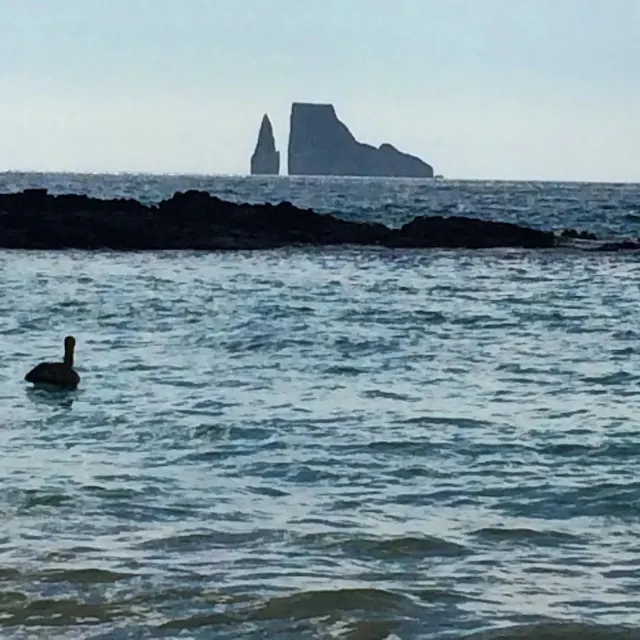 #11 La Loberia Beach
La Loberia beach is best known as the breeding ground for sea lions. The mating season usually happens between July and December but this can vary depending on the islands. It is possible to go snorkeling with the baby seals during low tide which is a unique experience. Additionally, there are blue-footed boobies and frigate birds here as well. For sure, you'll get spit on by some iguanas idling by.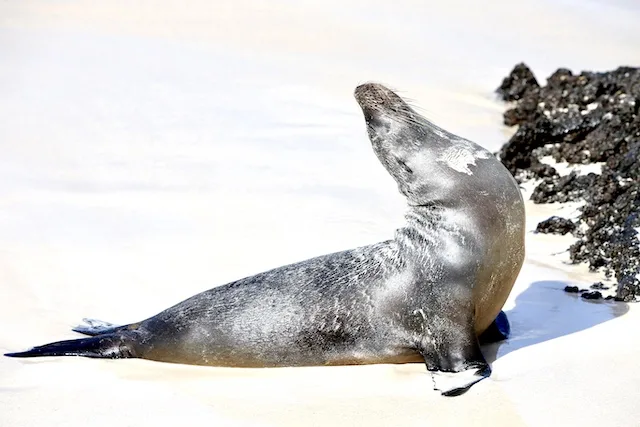 You can look for a taxi driver (uber) to take you to the beach or rent a bike if you like. If you are willing to take a long way, you can walk to the beach from the main town which will take 40 minutes.
When to Visit Galapagos Island
The Galapagos Islands are quite beautiful all year round, but knowing when is the best time to visit it is always a good idea.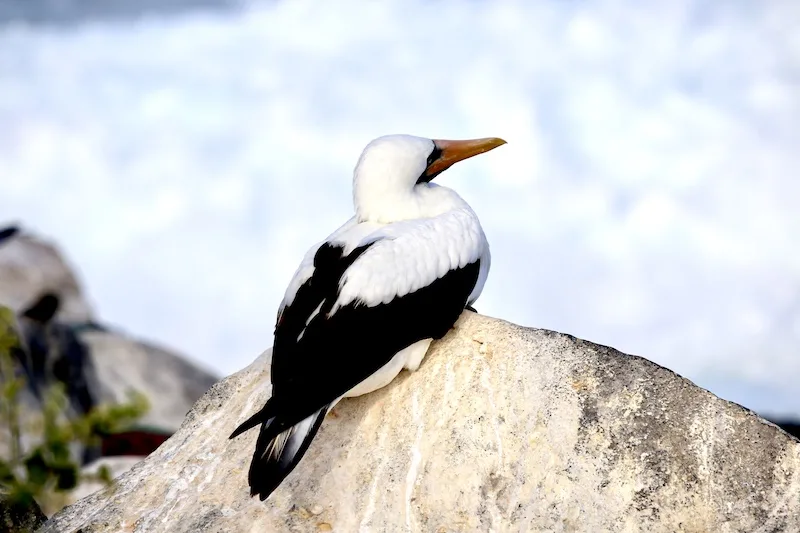 December to May
This is the optimal time to visit these islands because of the temperatures. The water temperatures are perfect for snorkeling and diving. Although there are rain showers in between, the sun is out most of the time. It is a good idea to book a trip here between April and May because of the spring weather. Also, you'll find blooming wildflowers and plenty of wildlife during this time.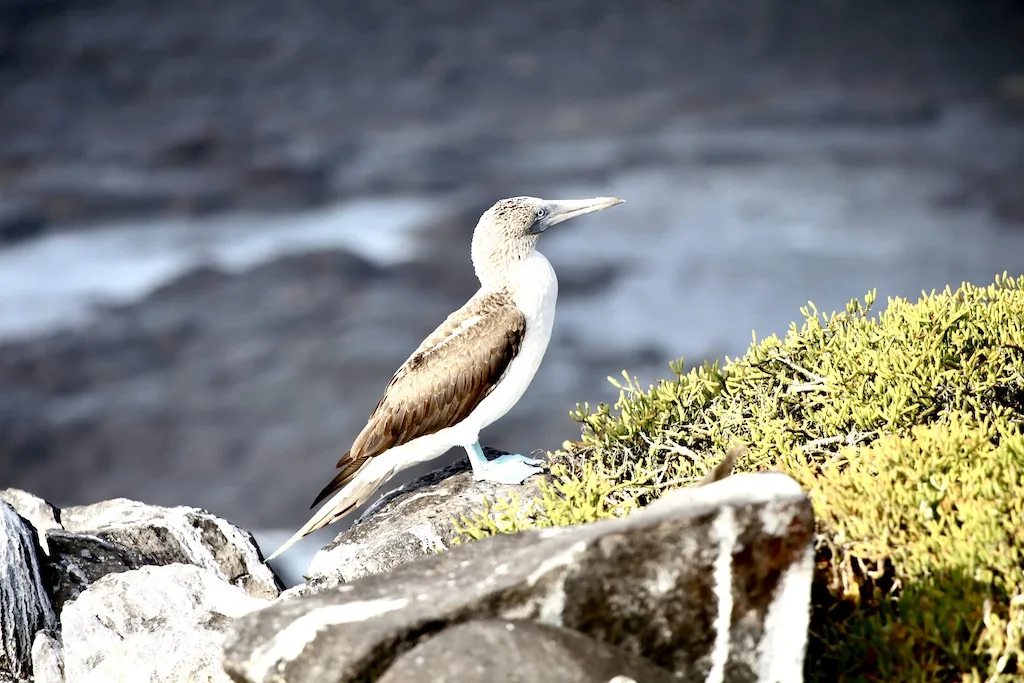 The mating season happens during these times. Expect to see more newborn wildlife during March and April. Ironically, although these months are the best times to visit, they are the lowest season in terms of tourist arrival. This is not surprising since it is the rainy season. However, you can catch discounts and deals for airfare and last-minute cruises too.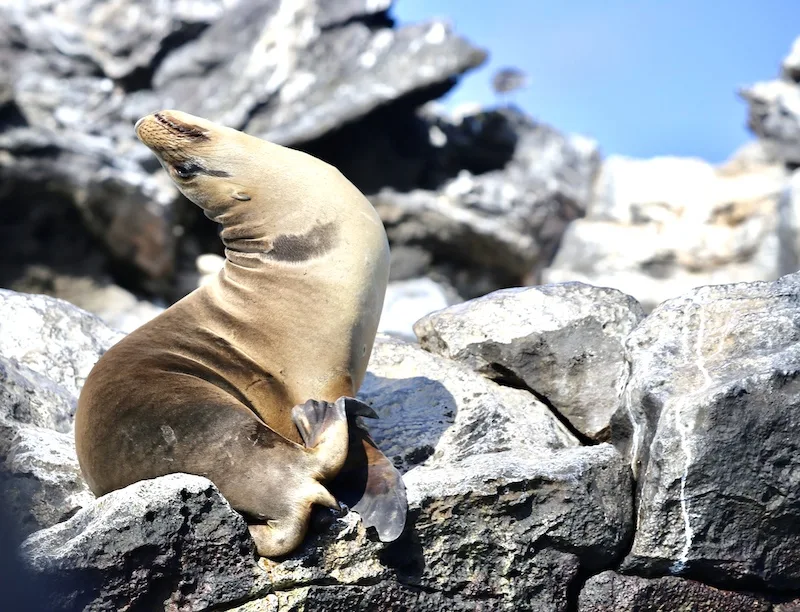 June to November
Expect cooler temperatures in Galapagos during the dry season. It runs from the months of June to November thanks to the Humboldt current. However, it brings nutrient-rich water that brings plenty of fish and rare birds to the islands. If you're traveling during the high season, you'll see albatrosses and penguins around. Take note that the waters are choppier during these months.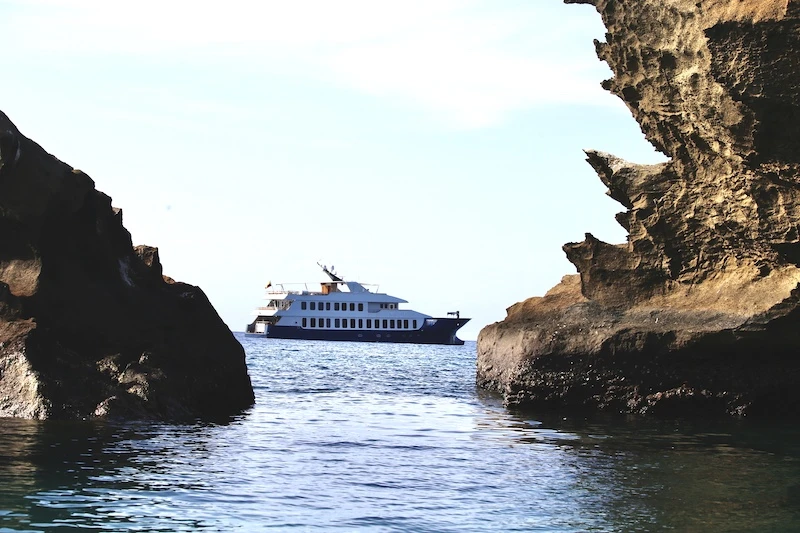 Additionally, these months are the best time to see blue-footed boobies and frigate birds in their mating ritual. Their colorful display of courtship is a sight to see.
When to Avoid Galapagos Islands
Visiting Galapagos Islands any time of the year is not a problem. After all, these remote islands are impressive all year round. However, you need to watch out for the peak season if you prefer to explore the islands minus the crowd.
The peak season runs from July to August since they coincide with Spring Break in the United States. Additionally, holidays like Christmas, New Year's Day, and Easter bring the crowd into the islands. If you are planning on traveling here during these times, it is best that you book your trip at least six months in advance.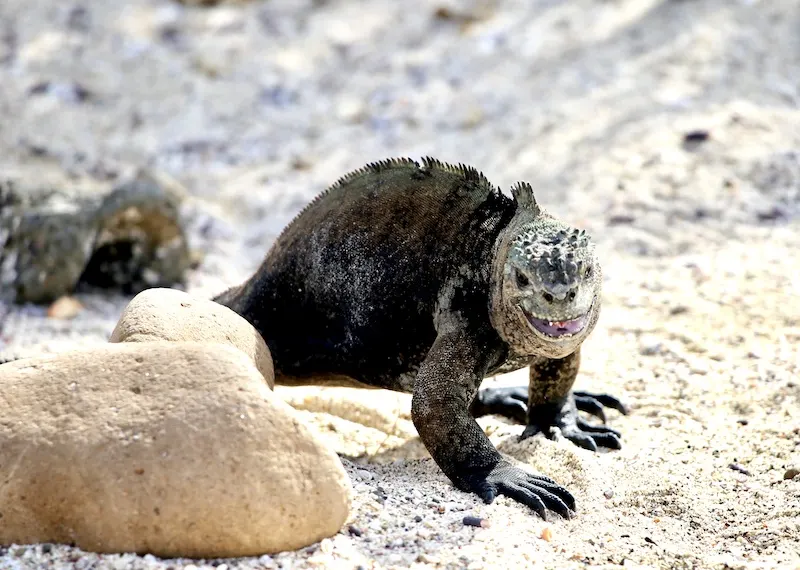 Also, keep in mind that the number of tourists allowed on these islands is limited. Make sure that you take this into account too.
What to Pack to Galapagos Island
Planning your trip to these gorgeous islands that lie in the middle of South and Central America is exciting. There are plenty of wildlife and tourist hotspots to see here. Aside from booking your flight and hotel accommodations, you also need to consider what to bring. Here is a quick guide on what you should prepare for this exciting adventure of yours.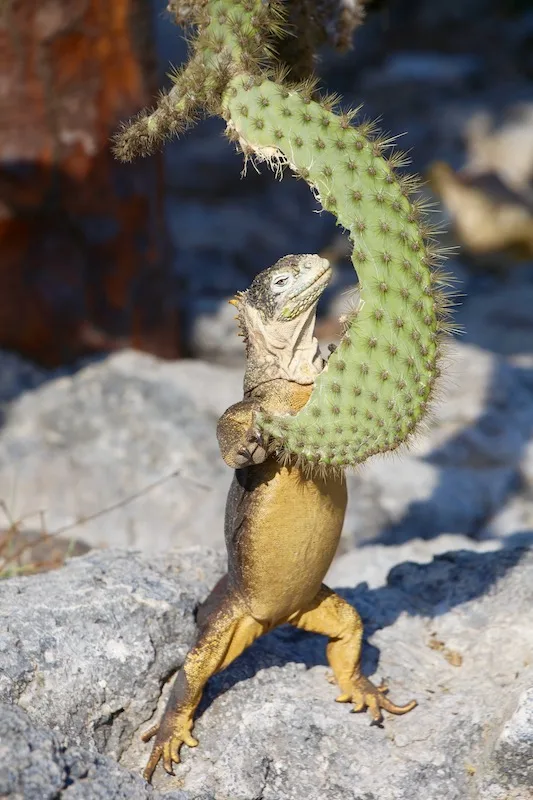 #1 Sunscreen
If you take a look at the exact location of these islands you will see that they sit on the equator. This means that the sun here is going to be hot. If you don't want to end up having sunburn, bring a bottle of sunscreen with you. Applying a little bit of sunscreen is not going to help. You need to cover as much as you can because the sun is scorching. Choose a sunscreen that has the highest SPF as this will give you ample protection from the sun's rays.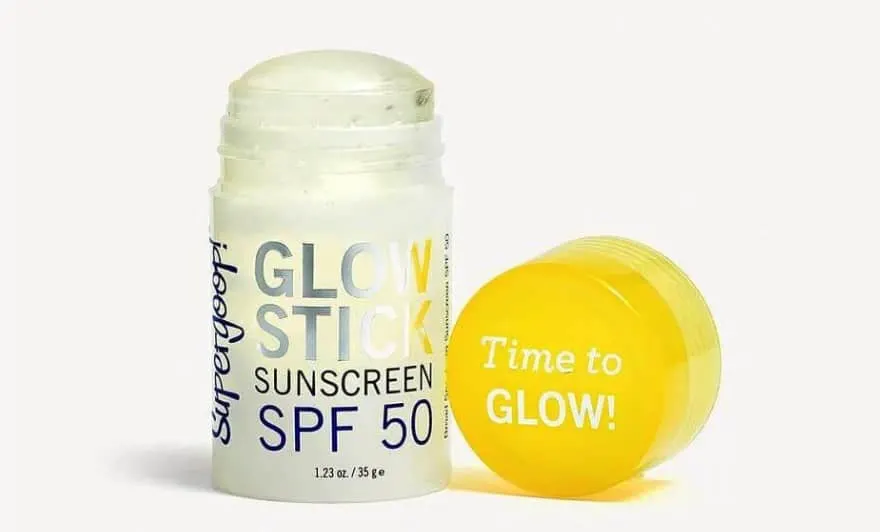 #2 Water Shoes
You should invest in a pair of trusty water shoes as you explore the Galapagos Islands. This type of footwear will protect your feet from sharp rocks while preventing you from slipping. Even when you are wading in the water, there are still volcanic rocks underneath you that can cut your bare feet.
#3 Water Purifier
Drinking water in Ecuador is not safe. The best way to avoid any stomach problems due to dirty water, bring your own steri-pen water purifier. There are purification water tablets available too, but it's better to bring both for safety reasons. This way, you won't have to worry about catching anything when drinking from their tap water. Or just buy drinking water.
#4 Bathing Suit/ Swim Shirt
Applying reef-safe sunscreen can be tough because the cream is thicker. If your sunscreen is not ideal for the water, your best bet is to wear a wetsuit or a swim shirt to protect you from the sun. Thin wool shirts are great since they will keep you warm when visiting during the cooler months. A quick-dry shirt can also be a good alternative for reef-safe sunscreen too.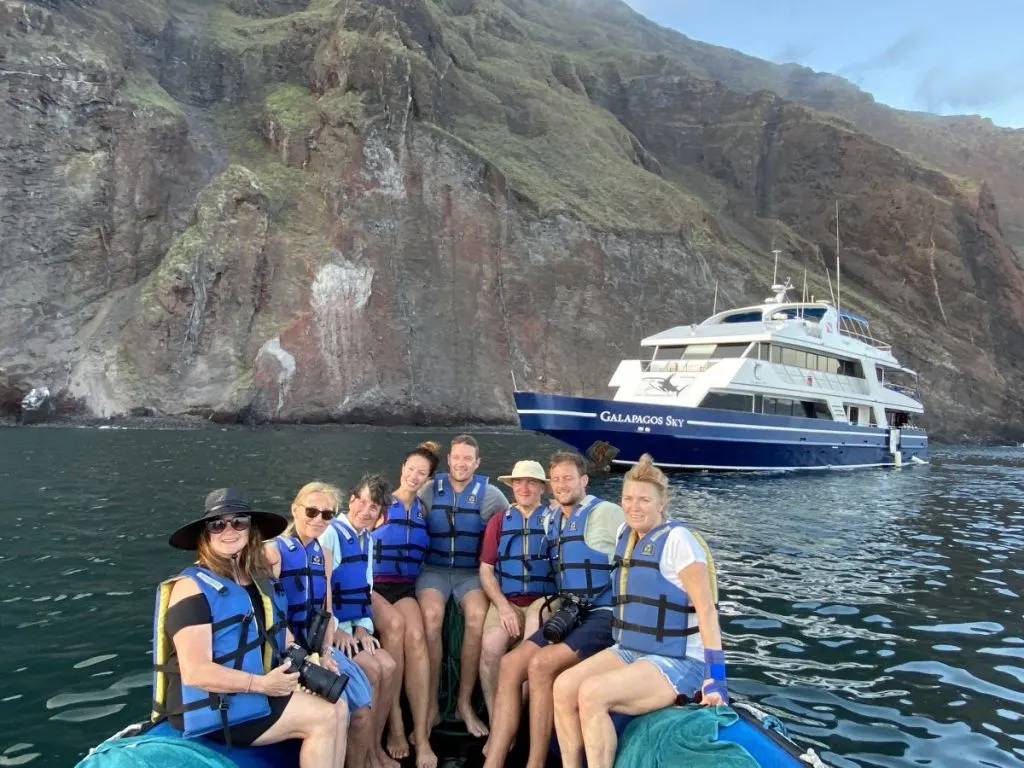 #5 Travel Clothesline
The islands in Galapagos are gorgeous with plenty of beaches to enjoy. Also, this means that your clothes will be wet most of the time. You might run out of clothesline to hang your clothes in your hotel room. The best way to avoid this is to bring your own clothesline. This way, you can easily air dry your clothes.
#6 Dry Bag
Aside from that, don't forget to bring a dry bag. This is where all your essentials should go before you ride a boat or ferry. A dry bag will keep your personal effects safe from the water. Also, invest in a phone protector. These are sealed plastic bags that you can put your smartphone in to avoid getting splashed with water. Protecting your valuable assets is important.
#7 First-Aid Kit
No matter where you go, always bring your first-aid kit with you. You can pack medications for seasickness, bowel problems, headaches, and so on. You can also add alcohol, band-aids, and basic remedies with you. This way, you will be able to treat minor injuries or bouts of headaches without worrying about medicine.
#8 Snorkel Mask and Fins
Another item that you should pack for your trip is your own snorkeling equipment. You can rent them on the islands but they will add to your expenses. Keep in mind that there are lots of places where you can go snorkeling. Imagine how much you can save when you invest in this before heading to the islands.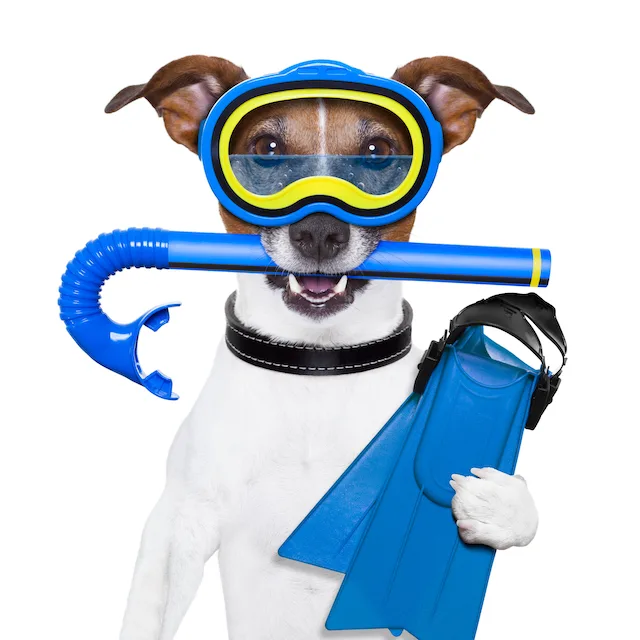 Galapagos Islands is a dream vacation for everyone. You don't need to have lots of money to make your way to these remote islands. In fact, even if you are a budget traveler, you can afford to visit them. You just need to consider where your starting point will be and what islands you plan to visit. For sure, you can create an itinerary that will fit your sense of adventure and your budget easily.
What to read for your Galapagos Islands Trip:
Galapagos Islands By Cruise: A Complete Guide
Galapagos Scuba Diving at its Finest Hour!
The Galapagos Islands – Birds of a Feather
Animals of the Galapagos Islands
Delicious Foods in the Galapagos Islands
Best Time to Visit the Galapagos Islands
Photography Tips to Visit the Galapagos Islands