Antigua is one of the most popular tourist destinations in Guatemala. The rolling highlands and impressive colonial architecture have drawn crowds from different parts of the world. Aside from that, they are also making waves for their well-known Antigua Guatemala restaurants.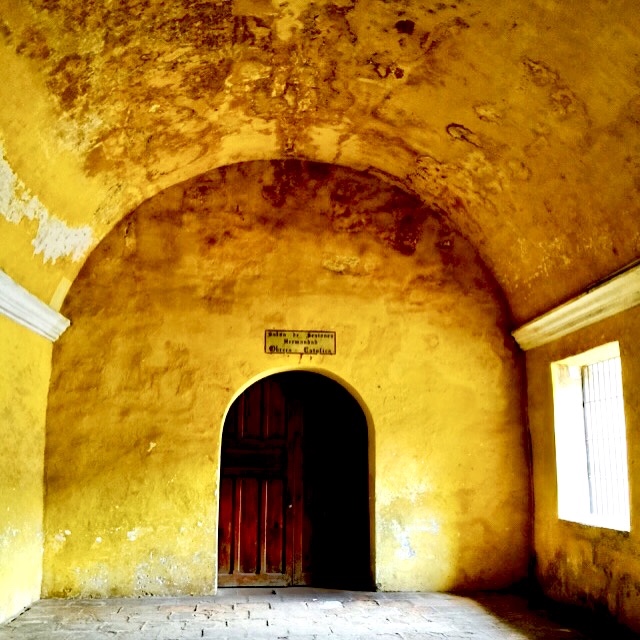 ---
What's in this post:
hide
The Elusive List of the Best Restaurants In Antigua, Guatemala By an Expert!
---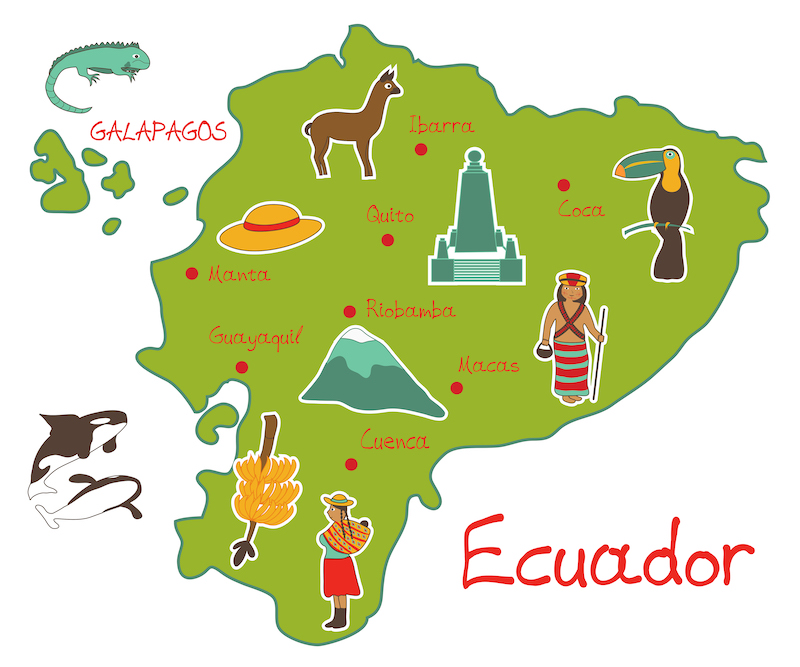 Tourists who are heading to Antigua should make it a point to try Guatemalan cuisine. Their rich flavors are worth sampling as they are hearty and delicious too. Also, you will be spoiled for choices with the international cuisine being served here which you will not find anywhere else in the country.
If this is your first time visiting the country, you should not miss out on the best restaurants that it has to offer. No matter what type of cuisine you are looking for, you are sure to find them here.
Top Restaurants to Visit in Antigua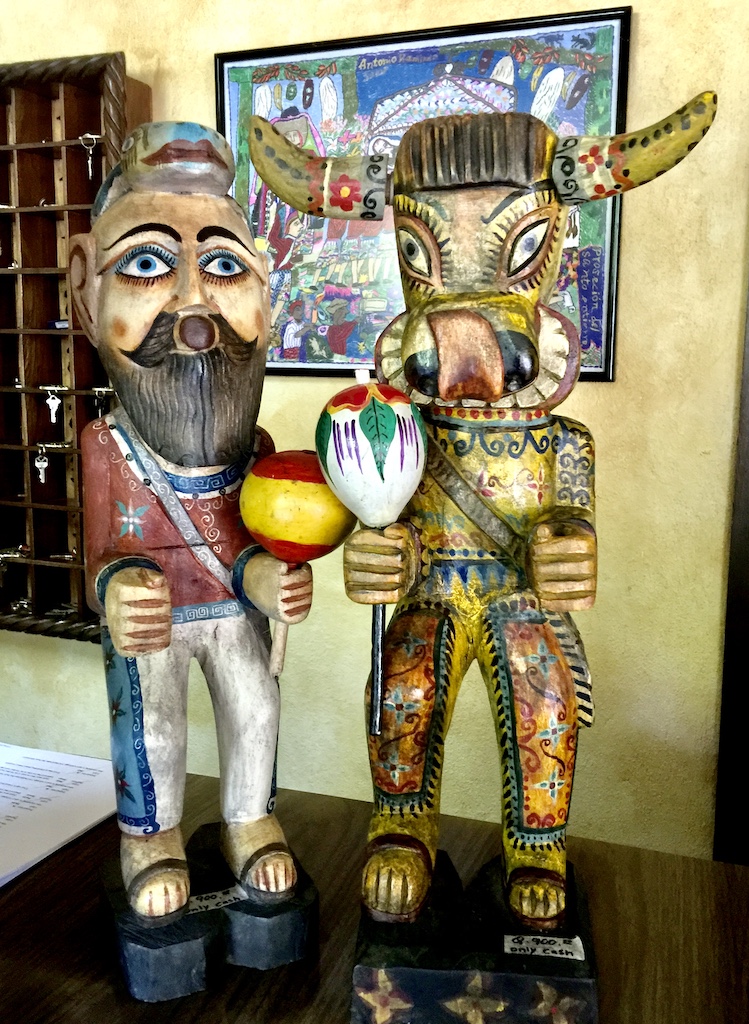 The culinary scene in Antigua is quite vibrant as there are several great restaurants ready to serve locals and tourists alike. First-timers may be overwhelmed with the selection, but we have gathered our favorite Antigua restaurants that are worth checking out.
#1 Angie Angie CafeArte
Angie Angie is a relative newcomer to Antigua's cultural restaurant scene. It is an Argentinian-style restaurant that offers live music, a theater, and a puppet show on Friday nights. Aside from that, their international menu contains Argentinian and Italian-inspired meals. For example, they are known to serve spinach ravioli with mushroom sauce and Gorgonzola.
However, the specialty of the house includes tapas, Picante meatballs, and beef and chorizo. They also serve shrimp cooked in olive oil, salsa, white wine, and garlic.
#2 Fermento
Meanwhile, Fermento is in the running for the best places to enjoy great food in Antigua. First, they serve only the highest quality food. Second, the owner, Hector Castro, is quite personable. Third, the cost of the meals here is within your reach.
If you are looking for a local restaurant that has a romantic setting, this is it. Aside from that, if you are planning on impressing your date, you should order two main courses, one appetizer, and a dessert. You can share your meals for a more intimate experience. Take advantage of the happy hour here as well. The drinks are overflowing making it a perfect spot for families and friends.
#3 Frida's
The central theme of this lively venue is the life and works of Frida Kahlo. Frida Kahlo is one of Mexico's beloved artists. Aside from that, the restaurant's owners decorated their space with reproductions of the artist's works as well as their own collection. This was to honor the artist whom the owners are fans of.
Meanwhile, their specialty revolves around Mexican cuisines like tacos, enchiladas, and nachos. Aside from that, they also serve hearty beef and chicken meals. However, Frida's is best known for its live music and tasty margaritas and Mexican beers that draw the crowd. The best part is that it is near La Merced Church and other tourist hotspots too.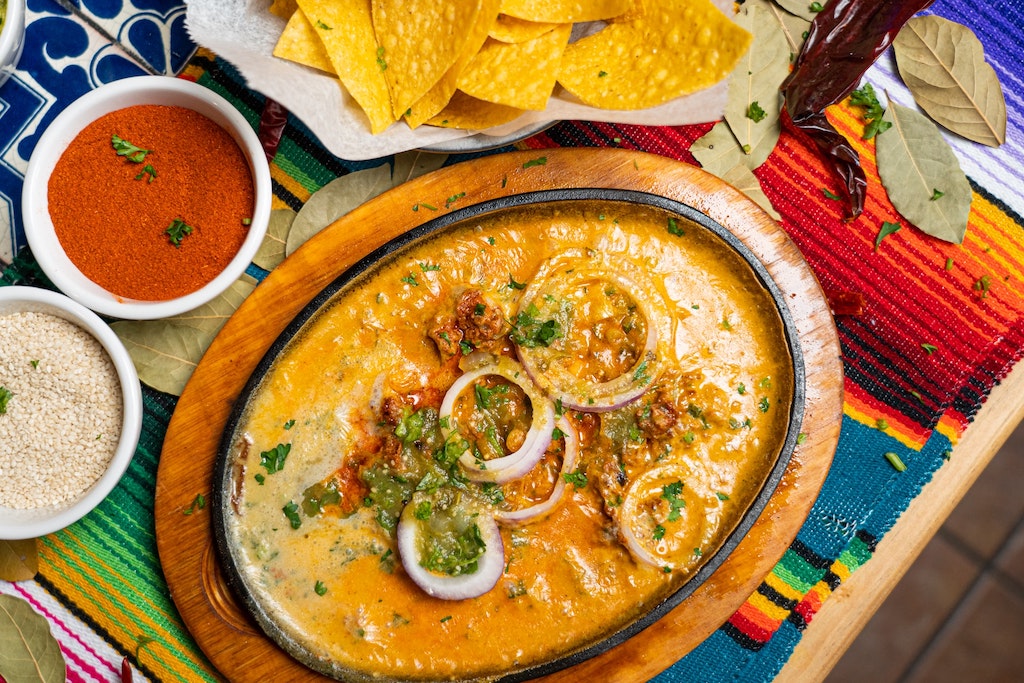 #4 Messon Panza Verde
The elegant Messón Panza Verde is a highly acclaimed restaurant in the country. The restaurant received the Tenedor de Oro which is given to the best dining venues in Guatemala. This amazing restaurant has vaulted ceilings, evocative paintings, and mahogany antiques. You'll fall in love with the chic vibe that this restaurant is giving off
Aside from that, expect that the dishes served are international dishes with a twist. Among the food that you can see here are delicacies like consomme with Mayan herbs. Also, they serve coq au vin for an eclectic pairing. Not only that but Messon Panza Verde is best known for its extensive wine selection and live music nights.
#5 Caoba Farms
Caoba Farms spoil their guests with fun activities and delicious food. They have a farmers market and a butterfly farm on their premises. Aside from that, they also offer yoga classes. What better way to relax and unwind in Antigua?
In addition, their organic farm is where they get the ingredients for their menu. Their main course varies depending on the season and what is available on their farm like fresh fruit. Expect fresh food all the time since they have easy access to fresh produce.
Aside from that, they deliver fresh vegetables and fruits to restaurants in Antigua and Guatemala City. You will not regret choosing this as your favorite restaurant when you hear of its mission. Caoba Farms aims to promote sustainable agriculture that can provide communities with organic and local foods.
#6 Rainbow Cafe & Bookshop
Rainbow Cafe is a true Guatemalan establishment in every sense of the word. It combines great books with fresh food that will satisfy both your mind and your stomach. Aside from their excellent service, they also offer NGO lectures on social problems that Central America is facing.
In addition, the intimate setting proves to be effective in combining history with scrumptious food. It is a great spot for tourists who want to learn a thing or two about Antigua and Guatemala. Aside from that, Rainbow Cafe specializes in soups and sandwiches made from fresh ingredients bought from the local market. Also, they serve familiar dishes like chicken fajitas and mozzarella quesadillas. Do try their vegan burgers here as well.
#7 Por Que No
One of the top favorite places that tourists often recommend to those who will visit Antigua for the first time is Por Que No. What makes this a great place is its unique design, delicious food, mezcals, and friendly staff.
Although this tiny restaurant has two floors, it can only accommodate up to 20 people. Customers can access the second floor by using the rope for support. What makes them unique is the fact that they encourage their customers to write on their walls. This is the best time to leave your mark here. Aside from that, they have vegetarian options for their guests who are following a healthy diet.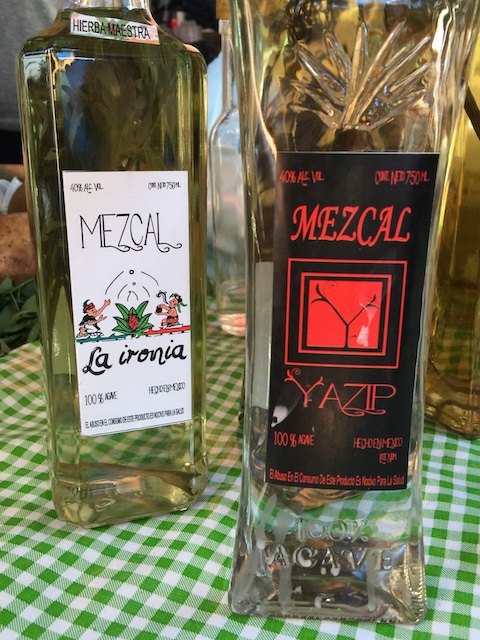 #8 Toko Baru
If you are looking for cheap places to eat in Antigua, you should add Toko Baru to your list. This little nook is the perfect place to find a diverse menu. You can order Indonesian, Middle Eastern, or Indian dishes here. Also, you can spot some fish and chips from time to time. Not only that, but you'll love how generous this restaurant is with its servings.
You can have your main dish served with pita, rice, or a tortilla. The pita bread is a fan favorite since you can make a good sandwich with it. Aside from that, you'll love the different sauces that they serve here. It seems that they are all made to be compatible with their food no matter what you order.
#9 Las Palmas
Las Palmas boasts of a Cuban-themed venue that has plenty of bright paintings and hand-crafted artifacts. Aside from that, you will find plenty of vintage furniture in the building too. The menu is quite impressive here. For example, you can place an order for their rack of lamb that is served with red wine sauce. Don't forget to try their delicious fish filet in lime and coriander.
In addition, Las Palmas is a popular dine and dance spot in Antigua. Crowds come and visit for some salsa dancing and live Bossa and Cuban music.
#10 Rincon Tipico
Rincon Tipico is best known for serving traditional food. You can grab your breakfast, lunch, or both here. A good reason why you should visit this restaurant is its roasted chicken. Not only is it juicy and flavorful, but it is also cheap. Aside from that, there are no other meats on their menu but their chicken is worth having. Expect their chicken meal to have potatoes, juice, and a side salad.
Tourists will love this spot since their price range starts at $4. However, their meals can become boring if you eat here all the time. Fortunately, there are other options that will fit your budget.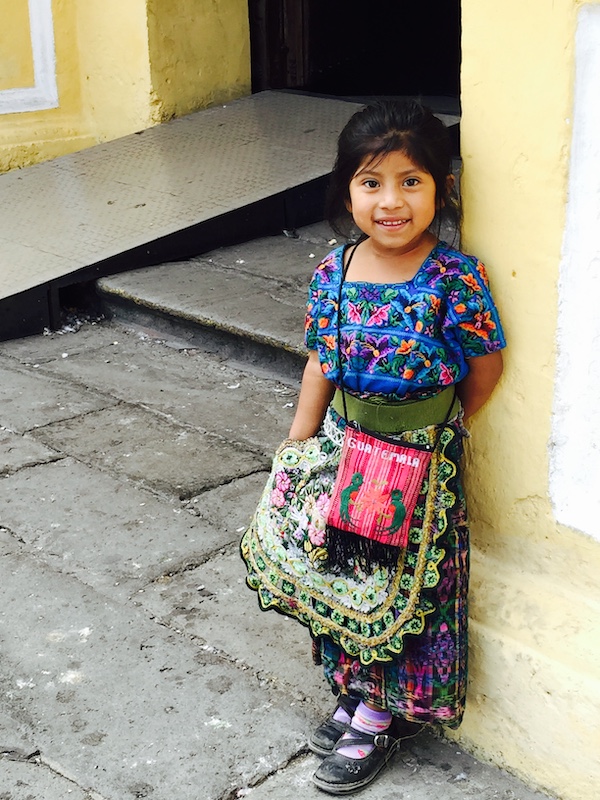 #11 Cafe No Se
Cafe No Se is the perfect spot to hang out with your friends, go on a date, or bring your family to. This is one of the best bars that you'll come across in Antigua and with good reason. The mezcal is a popular drink here which, when combined with the comfortable vibe, adds to the overall enjoyment here.
There is live music at the front of the cafe. If you want to have a chat with the bartenders, do so. They are great conversationalists and can give you some tips on where to go next in Antigua.
#12 Y Tu Pina Tambien
One of the best things that you will love about Y Tu Pina Tambien is its naturally fresh foods. You will have a wide range of salads and sandwiches to choose from here. In addition, you can choose pita, whole wheat, or bagel for your sandwich. The Lonely Planet listed this as one of the best restaurants in Antigua.
In fact, this restaurant is open early in the morning so you can get your breakfast here. Aside from their sandwiches and salads, try their omelets and banana pancakes. They also serve great coffee here.
#13 Fernando's Kaffee
Fernando's Kaffee is a friendly corner cafe that you don't want to miss. It is one of the popular coffee shops in the area which is not surprising. Aside from their delicious Guatemalan coffee, they also offer a wide range of pastries too. Make sure that you try their cinnamon rolls in all their gooey splendor inside the grocery. Aside from that, their patio courtyard is an inviting spot to have your breakfast. Their house cat is a favorite among the customers as it doesn't appear to move from its spot. It does get plenty of cuddles and tips though.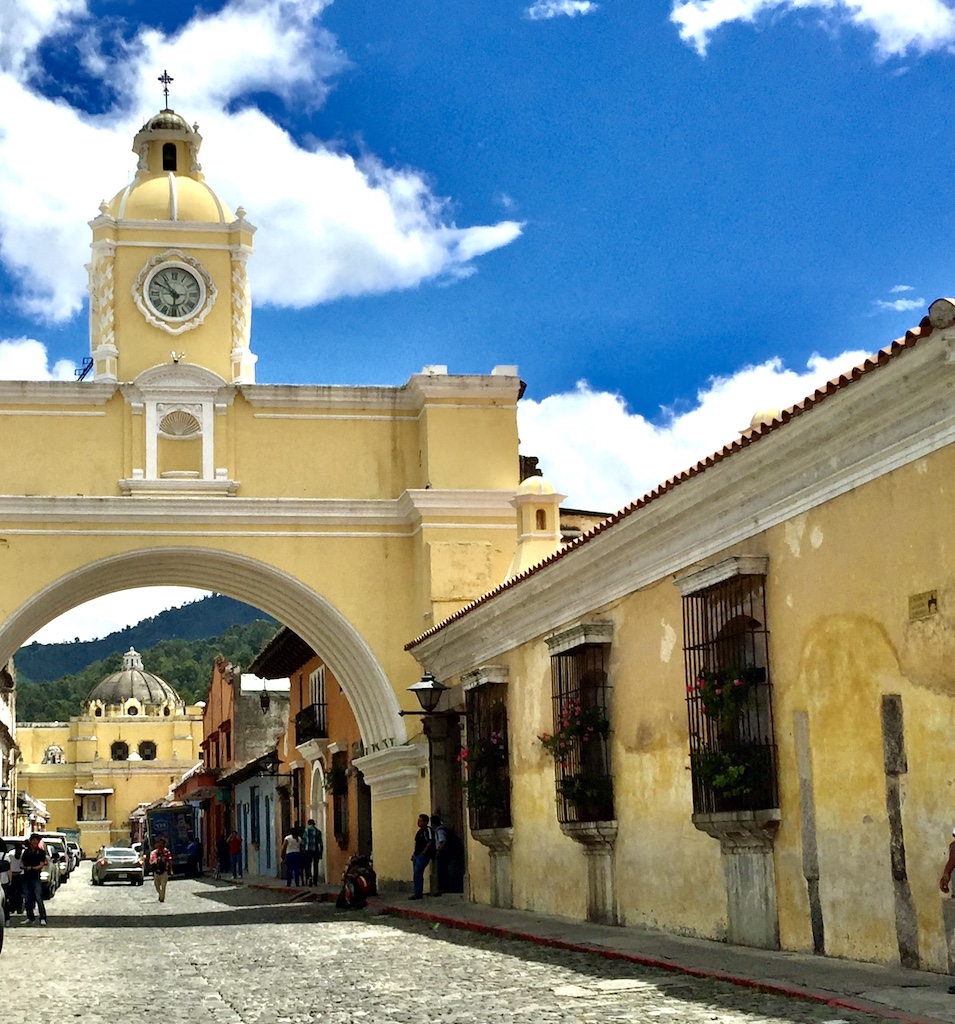 #14 Cactus Taco Bar
The Cactus Taco shop is a great spot if you want to experience a mashup between traditional and new-wave Mexican cuisine. Their meals usually come with delicious salsas to complete them. In fact, you should try their bacon and shrimp tacos because they really hit the spot. You will find the bar in the nightlife corridor. You can start your evening with a good craft beer or a glass of chili margarita.
#15 Caffe Mediterraneo
If you are looking for the finest Italian food in Antigua, you should visit Caffe Mediterraneo. Aside from their impressive service, this cafe is known for its candlelit table setting that adds to the ambiance. In addition to this, the chef can easily whip up homemade pasta, carpaccio, and equally delicious salads. You can find this restaurant at Calle Poniente.
#16 Como Como
For tourists who are in Avenida Sur, make your way down to Como Como. It is just a few minutes' walk from the UNESCO World Heritage Site City. The first thing that you'll feel here is that the old charm of Antigua meets European flair. It boasts of both indoor and outdoor spaces each with its own unique vibe. They offer casual to romantic dining that you and your significant other will enjoy.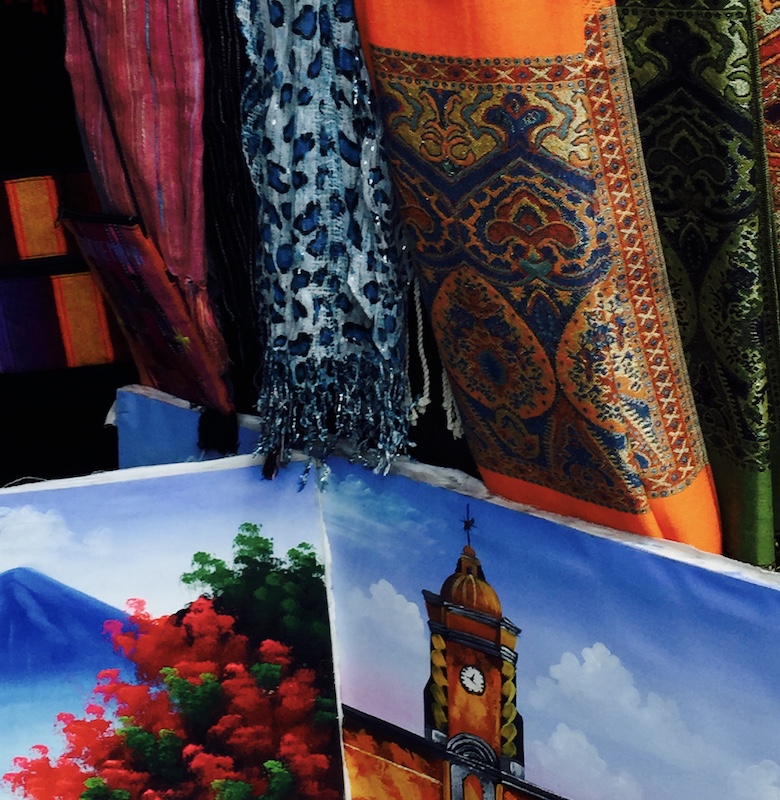 Expect that you will be served international cuisine here paired with its extensive wine bar. On a good note, they do have vegan options to accommodate everyone. The price range is reasonable given the quality of the food and space. Also, do not forget to try their famous chocolate mousse. Their dessert is to die for especially when it is combined with Guatemalan chocolate.
#17 La Fonda de la Calle Real
One restaurant that you should visit in Avenida Norte is La Fonda de la Calle Real. It boasts of an inviting interior with fresh flowers placed on tables to welcome guests. Aside from that, you'll spot several artisans displayed on their walls too.
This restaurant has been operational since 1975 and has since opened three more stores. If you are looking for the best food, you will not be disappointed here. You can grab some breakfast meals here or, if you are looking for heartier dishes, try their stews. Also, they have vegetarian dishes, seafood, and roasted meats just to name a few.
In addition, you can order dishes that are specific to towns in Guatemala. For example, you can order Estofado de Cordero which is popular in Tecpan. Another is Gallina Criolla from the town of San Marcos. La Fonda has certainly taken its Mexican dishes to a whole new level. This is one spot you don't want to miss in Antigua.
#18 La Casa de Las Mixtas
La Casa de Las Mixtas boasts rooftop terraces that give you a good view of the surrounding area. However, it is a bit difficult to find but you can check it against Google Maps to know where to go. Aside from their extensive selection, you'll love that their food is cheap. This is perfect for families who are on a budget since they can enjoy a huge meal minus the high price.
The rooftop terrace is a good spot to have your meal to get some fresh air. Try their Mixtas which is their specialty. Just imagine being able to sit back and relax while enjoying good food. The view is also worth seeing as well.
#19 El Sabor del Tiempo
El Sabor del Tiempo is a good spot to stop from Parque Central. Customers are often drawn by its Mediterranean vibe and open full-length windows. The interior is tastefully done with several bottles lining the shelves. Aside from that, their menu contains interesting offerings such as Conejo Asado, Costilla agriduce, and lasagna con Carne.
In addition to their fine dining experience, you will love how attentive their staff is. This is a great pit stop if you are exploring the historic center of Antigua. The best part is that they welcome all kinds of guests here. From backpackers to couples, to whole families even. For sure, you will leave with your stomachs full.
#20 Palacio Doña Leonor Restaurant
The heart of Antigua is not only home to delicious street food. In fact, it is here where you will find the Palacio Dona Leonor Restaurant. This 16th-century colonial house is at Calle Oriente and is a must for those who love the outdoors.
In addition, this restaurant is a piece of living history as it tells the romance of Dona Leonor. You can see her story in its restored architecture and decorations. The daily specials that you will find here revolve around local and international cuisines. One of their best dishes is their jumbo shrimp tempura that is lightly fried. It comes with a Thai sauce too. You'll enjoy your meal even better as there is live music here. Aside from that, do not forget to try their desserts.
Extra Tips for Dining in Antigua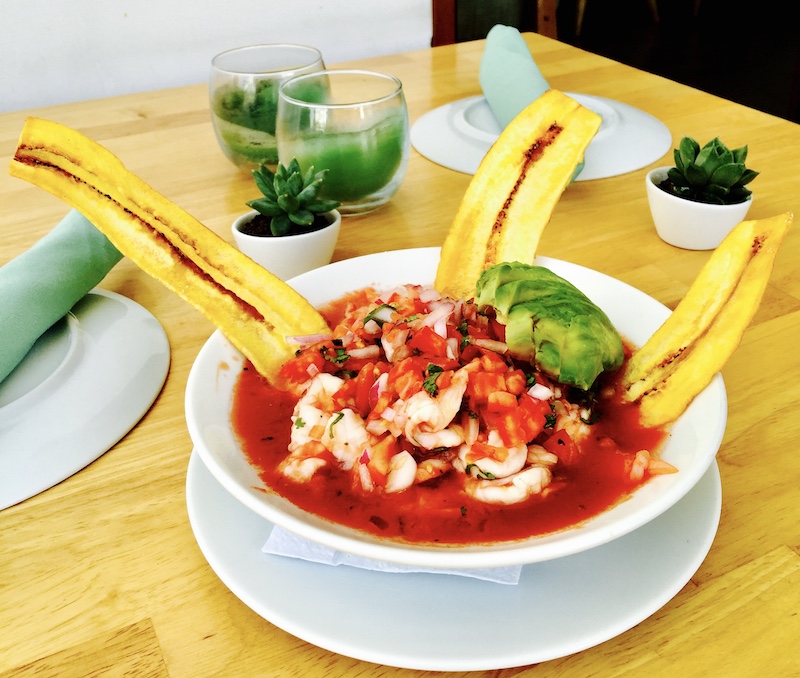 The Antigua Brewing Company is a rooftop bar where you can spend your Sunday afternoons. You can enjoy your drink while taking in the spectacular view from the rooftop. Aside from that, you should order their flight. This way, you will be able to sample different types of beer here.
If you are looking for a different area to explore in Antigua, the Estate House is worth taking the trip to. This plantation house has been standing since 1830 and has become the centerpiece for this sugar plantation land on the Caribbean island. Aside from that, you can find the main restaurant here plus the 1830 bar.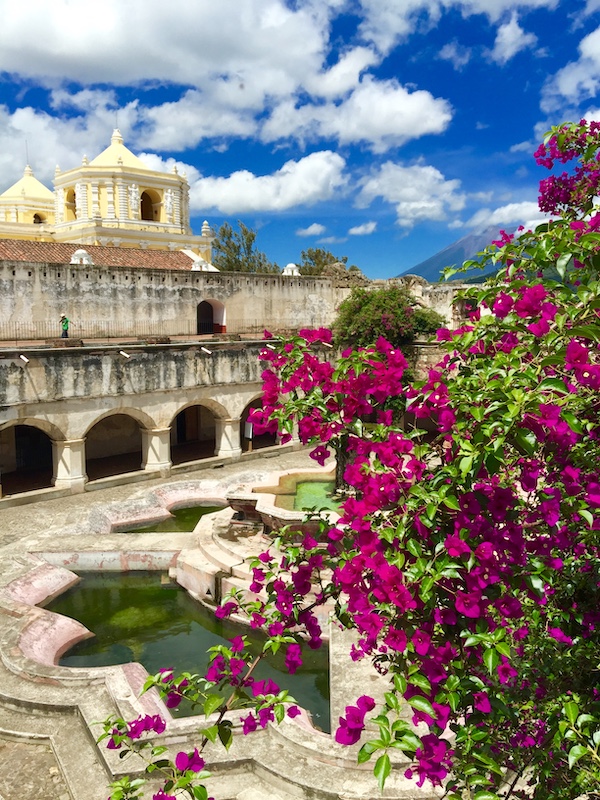 Tourists who want to try their hand in cooking their own Antiguan meal can check La Cocina de Paulina. This page is where you will find a wide range of Mexican recipes that you can try yourself. You can take an online cooking class if you want to learn more about traditional Mexican dishes. Also, you can click on the unsubscribe link if you don't want to receive any more updates from this page.
Antigua has much to offer its guests. Aside from its rich history and colonial architecture, its rich food is one you should not forget. Thanks to the amazing restaurants in the city, your stomach will not go empty. You will find both local and international dishes here that you are sure to love.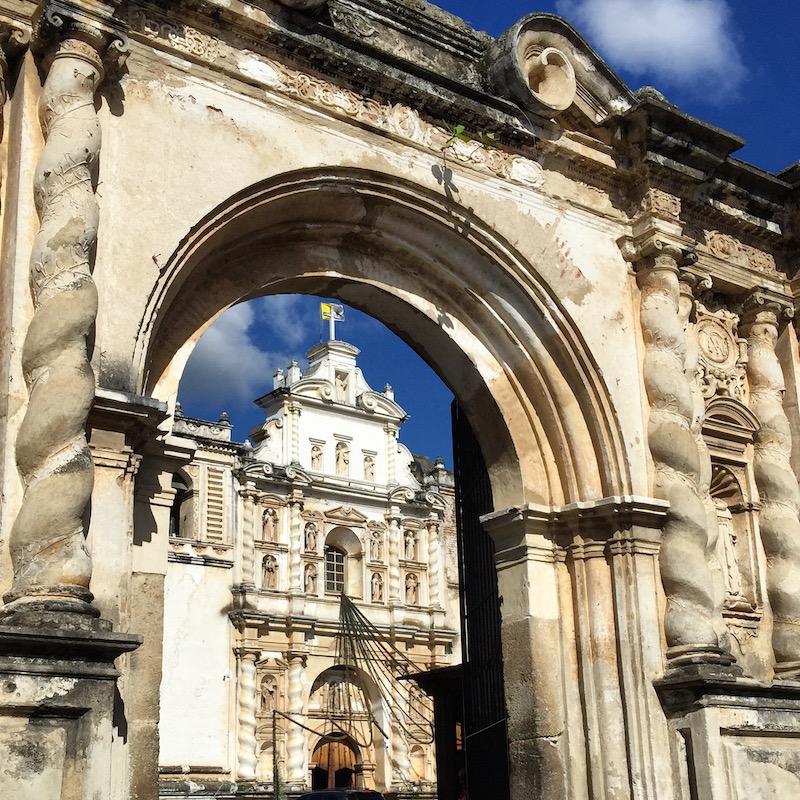 And if you want to read more about Guatemala?
The 15 Best Things to do in Antigua
Independence Day in Guatemala 2022
Top Guatemala Packing List Items for 2022
Unforgettable Things to do in Guatemala
Things to do in Antigua Guatemala