Are you planning a family trip for some rest and relaxation? You don't have to look far as Mexico is one of the best places to bring your family to. This is a popular destination for travelers across the globe as it is rich in history, tourist attractions, and amazing cuisine. Aside from that, the Mexican beaches here are guaranteed to take your breath away, plus have some of the safest beaches too!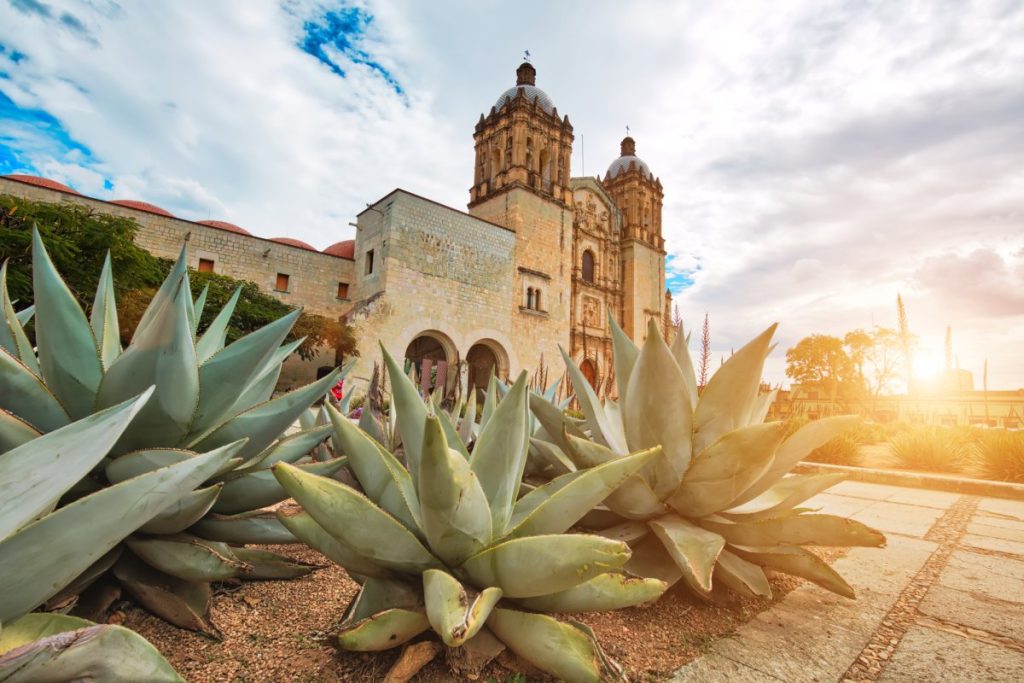 ---
What's in this post:
hide
Family Vacations in Mexico:
The Top 5 Destinations
---
---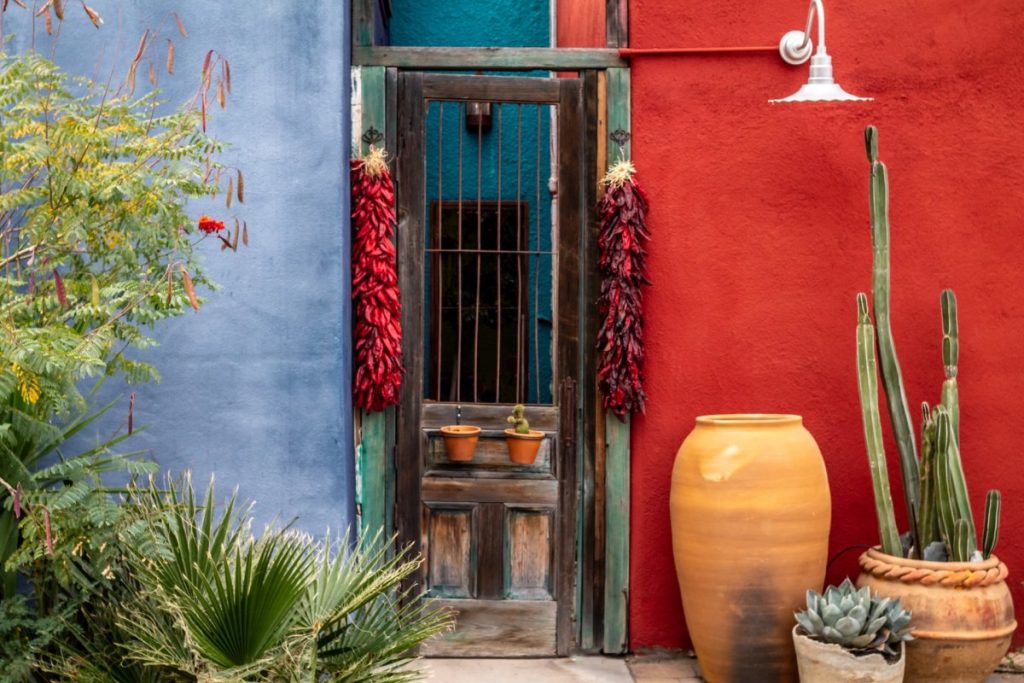 In fact, you will not find a better place to bring the whole family to as there are plenty of daily activities to do here. Can you imagine heading to the beach in the morning, then exploring ancient ruins in the afternoon? And at night? There are plenty of restaurants and bars that you can visit to sample their local cuisine. Mexico is every traveler's dream for sure!
Best Mexico Vacation Hotspots for Your Next Family Vacation
Mexico is a great place to visit if you want to get away from the hustle and bustle of city life. It has much to offer its guests as it is not only rich in history and culture, but the beaches and Mexican resorts here are part of their attractions too. In fact, if this is your first time bringing your entire family here, you will have a hard time choosing which area you should start with.
The country of Mexico is known for its vacation spots that cater to all kinds of travelers. If you are interested in discovering ancient ruins, you can visit Chichen Itza. Do you want to see colonial structures? Mexico City has them and more. Families who are looking for fun are sure to fall in love with the place. Here are the top five destinations that families can check while in Mexico.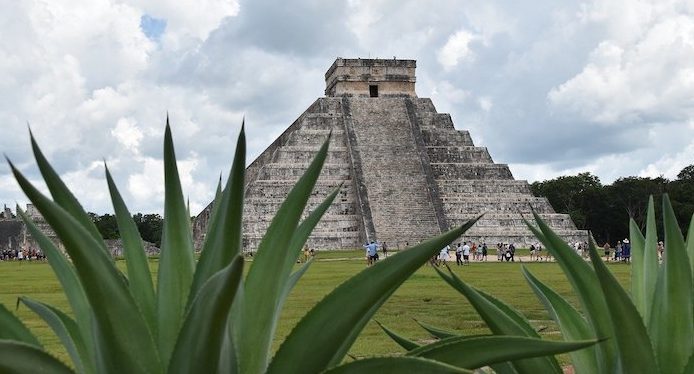 #1 Los Cabos & San Jose del Cabo (de Baja)
The crowded and busy vibe of Cancun is not for everyone. If you want to spend some quality time with your family, Los Cabos is a good option. You will find this municipality at the tip of the Baja California Peninsula. In addition, you will find two towns within which are Cabo San Lucas and San Jose del Cabo.
The resort town of San Jose del Cabo is ideal for those who want the best family vacation. It's because it has a more laid-back vibe. Furthermore, there are tons of activities to do here such as renting a golf cart to play a round of golf at Quivira Los Cabos. Of course, you will not run out of water sports here such as swimming, sport fishing, snorkeling with an open bar, swimming with whale sharks, and parasailing. Cabo San Lucas, on the other hand, is closer to the Pacific Ocean with stronger currents NOT suitable for children.
Older kids can take advantage of the ATV tours in the area or even go horseback riding or a camel tour. Afterward, you can go on a boat tour to the Arch where you will find sea lions lazing under the sun. Aside from that, you can check out Todos Santos which is a Pueblo Magico or Magic Town.
Meanwhile, do check their seasonal activities prior to booking an inclusive vacation here. After all, you don't want to miss your chance of seeing humpback whales up close. You see, San José del Cabo has a whale-watching season that runs from November to March. Aside from that, this town also boasts of colonial architecture and cobblestone streets that are worth exploring too.
Hyatt Ziva Los Cabos is the perfect spot for your family trip. Their spacious rooms have ocean views, and they have great restaurants too. Or if you like the Grand Velas is nice.
#2 Cancun, Playa de Carmen & Tulum
You can find Cancun at the eastern portion of the Yucatan Peninsula, Quintana Roo which incorporates the Riviera Maya. It is home to several family destinations like Playa del Carmen and Tulum which is near the Caribbean Sea.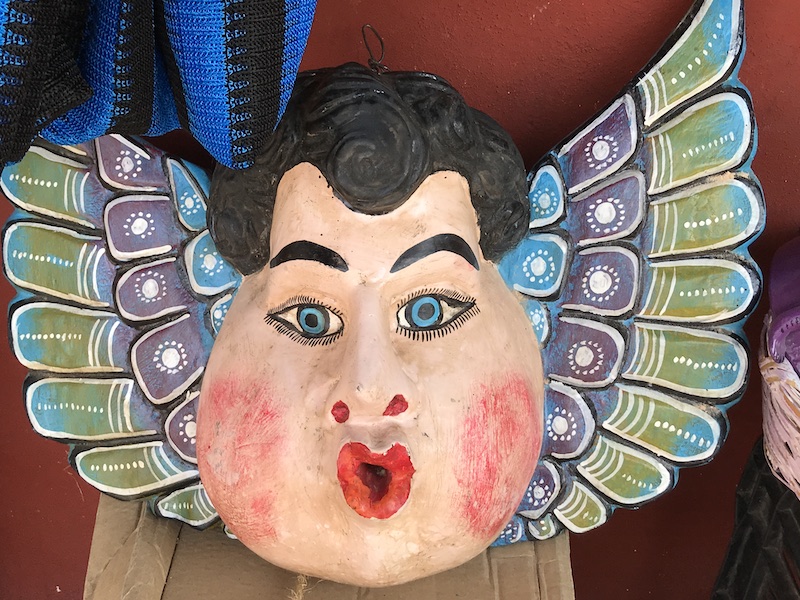 Cancun boasts white sand beaches and turquoise waters. Aside from that, it is also known for its numerous outdoor activities and clubs, plus, its low-key vibe has attracted locals and tourists alike. Although Cancun is known to be a favorite spot during Spring Break, it doesn't mean that you and your family will not enjoy it.
This tourist hotspot is just 15 minutes away from the Cancun International Airport. You don't have to stay in the Hotel Zone since there are several all-inclusive Mexico resorts that you can stay in for a stress-free trip here like the Hyatt Ziva Cancun.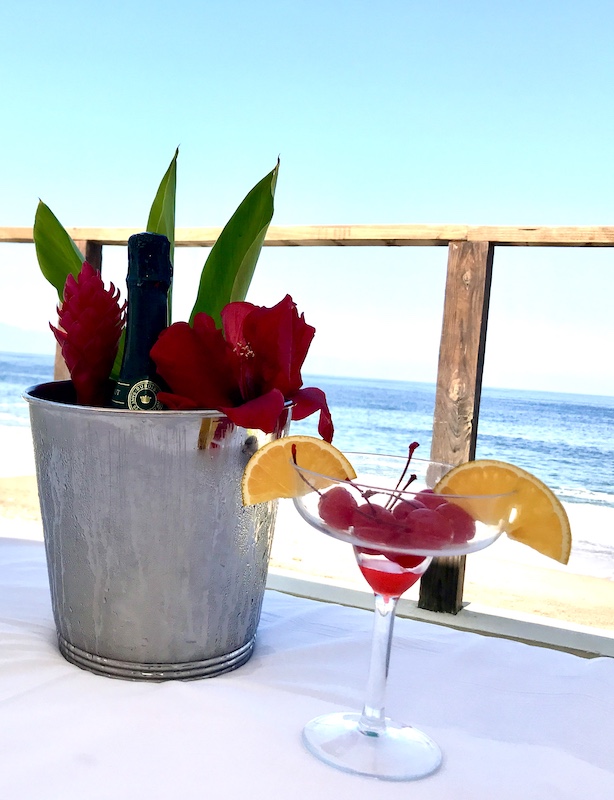 After you have settled down in your hotel, you can start exploring the area. For example, you can visit the El Meco Archeological site or Chichén Itzá to see the Mayan ruins. You can also visit the Sian Ka'an Biosphere Reserve where you'll fall in love with its natural beauty. Aside from that, the underground rivers of Rio Secreto are just an hour away.
Also, you can have fun with the rides and water slides at the Xavage Adventure Park. This water park is under the Hotel Xcaret Mexico, one of the inclusive resorts you'll find in Cancun. Or you can go to Xel Ha vs Xcaret.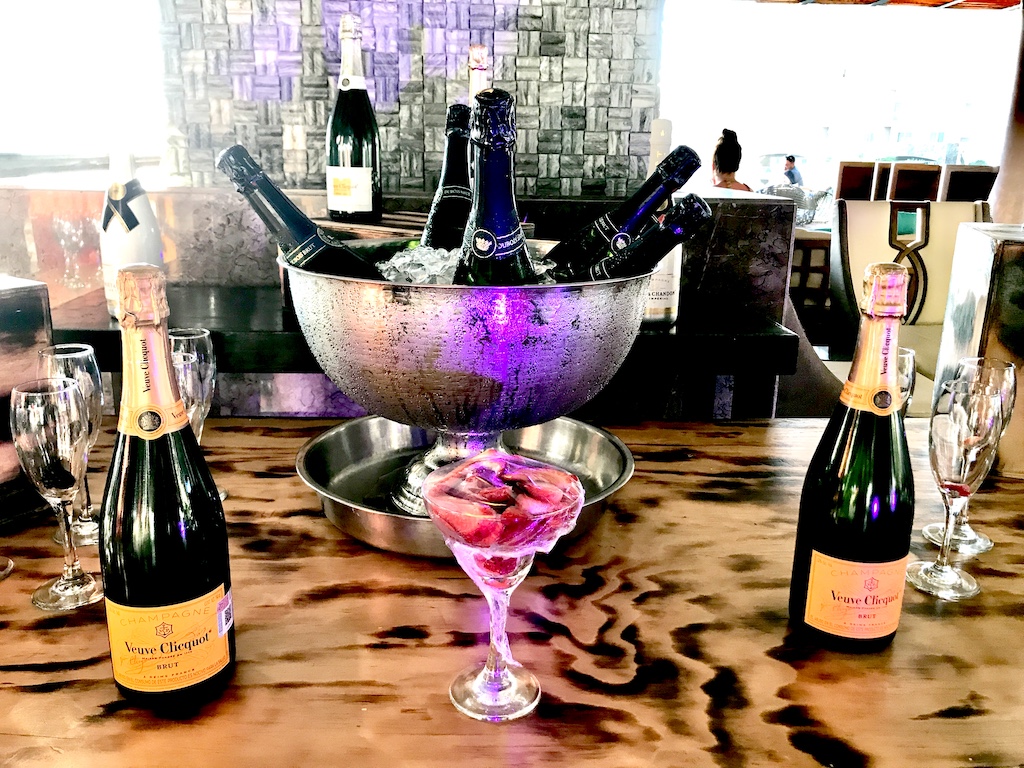 Aside from Hotel Xcaret, you can also book a stay at the Moon Palace Cancun. This family-friendly inclusive resort has a Kids Club, swimming pools, and good food. You can also book a stay in Villa del Palmar Cancun which is a 30-minute drive from the airport. Also, Club Med Cancun Yucatan is another option to add to your list.
#3 Puerto Vallarta
Puerto Vallarta is at the Banderas Bay on the Pacific Coast. This world-class destination is the perfect place for small and large families. Active families will want to hit the beach where they can go swimming, snorkeling, paddleboarding, and more.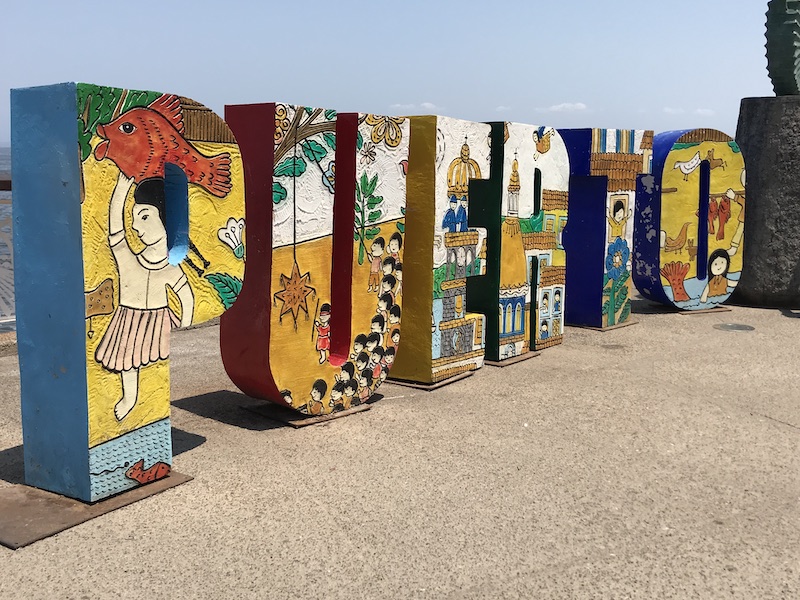 If you are looking for a delicious feast to satisfy your hunger, you'll find it at Restaurant Row. You can also visit the Old Town where you can see colorful apartments, rows of eateries, and boutique shops. In addition, the Malecon is a must-see for first-time visitors because they have live music here and plenty of vendors selling snacks and souvenirs.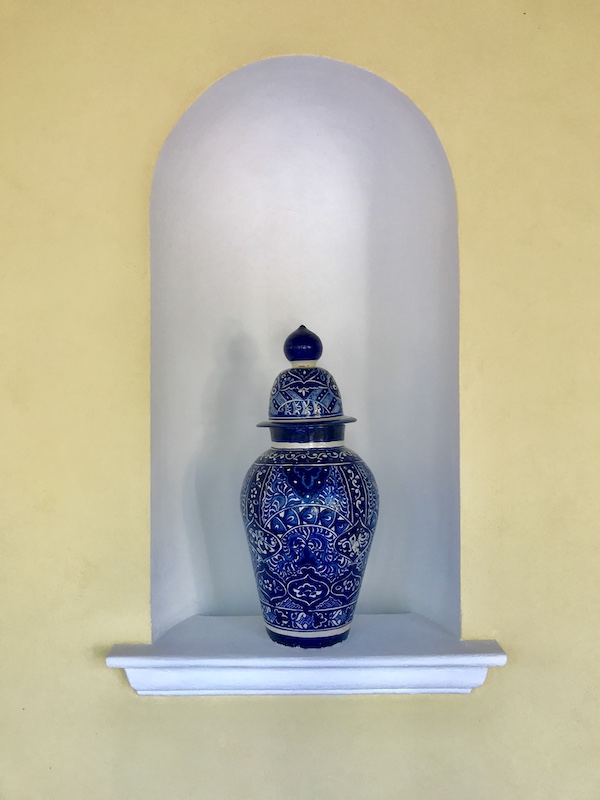 Head to Isla Rio Cuale for their outdoor market where you can immerse yourself in Mexican culture. You'll see a variety of crafts here and delicious street food as well like tacos. Aside from that, you can book a day trip to the towns in Puerto Vallarta like Yelapa. You can hike up the waterfalls or just explore the area at your own pace.
You and your kids will be busy your entire trip here since there are plenty of family-friendly activities to do here. For example, you go zip lining by booking Puerto Vallarta's canopy tour. This will take you over the Sierra Madre mountains for a spectacular view. If you are interested in an ATV tour – they have those too!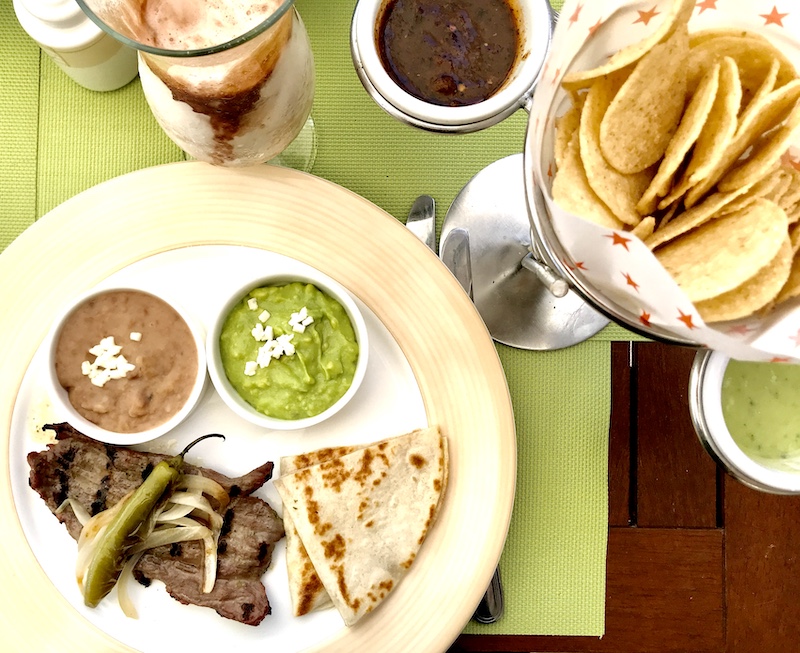 One of the inclusive hotels that you can stay in is the Samba Vallarta. This boutique hotel has family suites with all the modern conveniences you will need during your stay here. Also, there is the Garza Blanca Preserve Resort & Spa. Among the amenities, you'll enjoy here are their swimming pools and access to their tennis court.
#4 Mexico City
Mexico City may not be at the top spot in your list of places to go for your family travel. However, this is a good place to be in if you want an immersive experience. This city is the most populated in North America. You don't have to worry about running out of things to do here because it'll be tough to narrow the activities here.
Among the top tourist destinations here are Frida Kahlo's house, the Catedral Metropolitana, and Centro Historico. The National Museum of Anthropology is a must-see too as it houses ancient artifacts of earlier civilizations.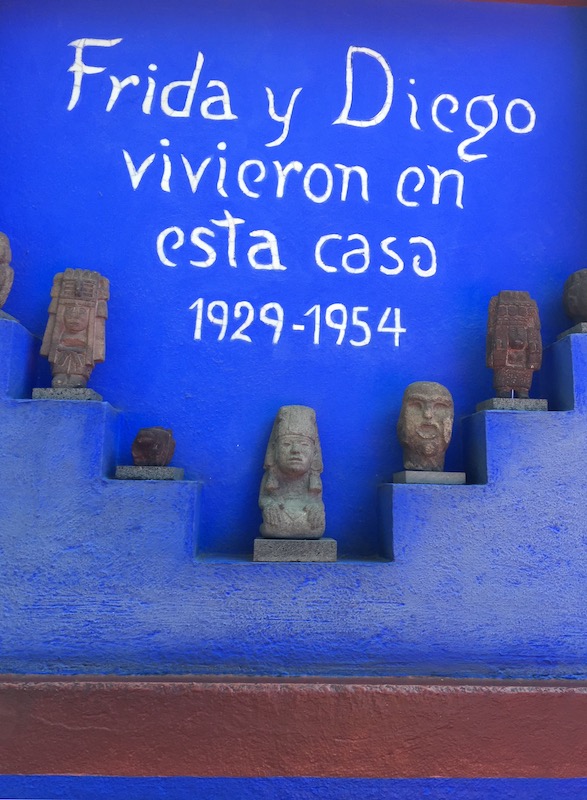 Aside from that, you can visit the canals of Xochimilco which is a known UNESCO World Heritage Site. Don't forget to visit the Chapultepec Forest to explore this massive urban park. In addition, the city is known for its walking tours. This is a great opportunity to get inside information about the best things to see and do here.
Since you are in the heart of Mexico, you should not miss the chance to see the ancient ruins. A trip to the ruins of Teotihuacan is worth your time. You can climb up the Pyramid of the Sun to get the best view of the area.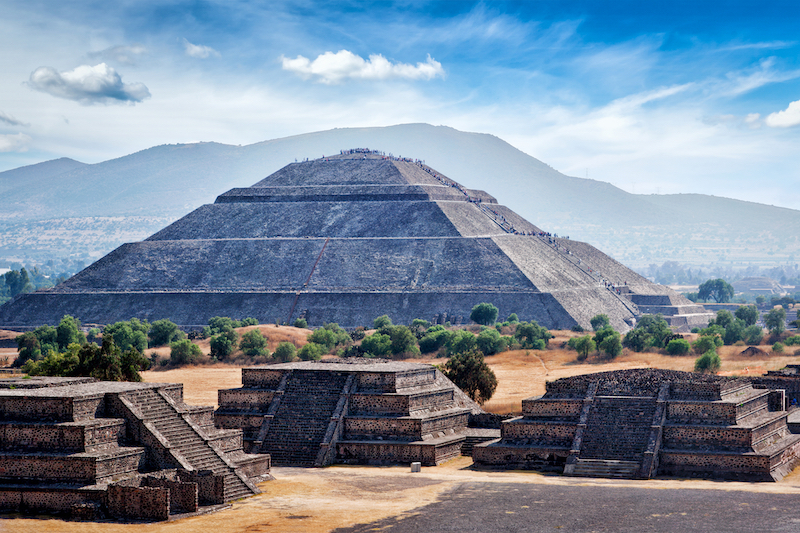 Where should you stay in Mexico City? St. Regis is a good spot to stay in as it offers a resort-like experience. It boasts of a spa, a pool, and a fitness center among others. They even offer dance lessons too. You can ask the concierge at the hotel lobby if they have any activities available for the family.
#5 Isla Mujeres
Another example of the best destination near Cancun is Isla Mujeres. This island vacation spot has a more laid-back vibe compared to Cozumel. You can reach this spot by taking a 15-minute ferry ride from Cancun. Once you step on the island, you will fall in love with the slow-paced lifestyle here. Also, you will do a lot of walking here as the only mode of transportation available is golf carts.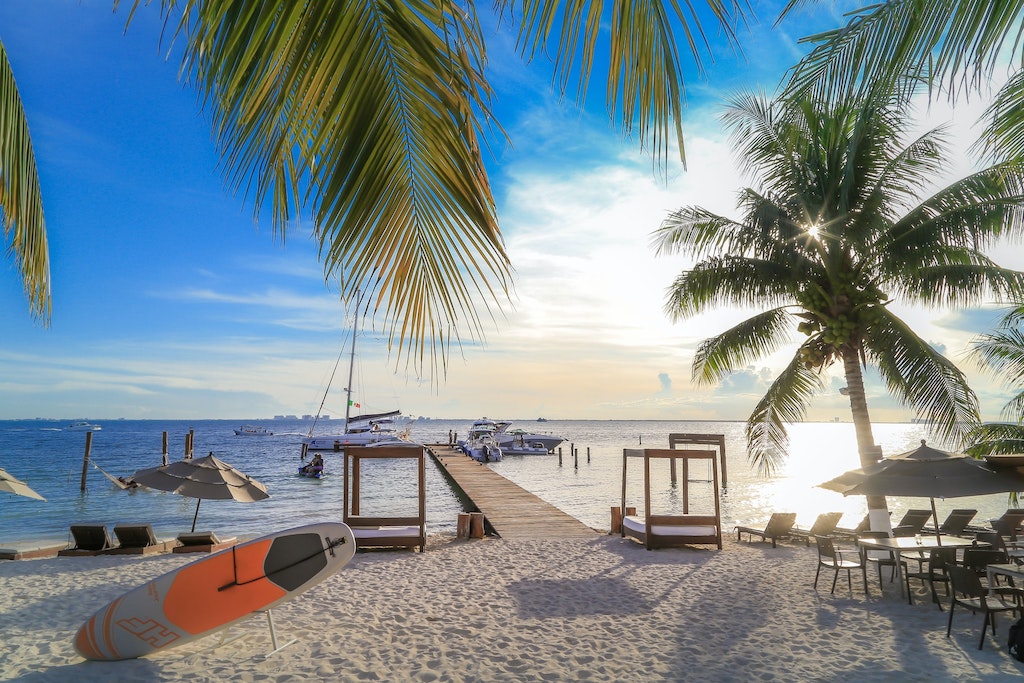 There are only a few beaches available here with Playa Norte being the most popular. Aside from that, this is the only beach here that is kid-friendly too. One of the highlights on this island is Punta Sur. You will need to rent a golf cart to get there which is just a short drive. You can feed the sea turtles at the turtle sanctuary.
The downtown area of Isla Mujeres can be explored by walking. You can spot several souvenir shops and eateries here. Aside from that, the white sands and shallow waters are ideal for sunbathing and snorkeling.
Furthermore, the MUSA or underwater museum is a must-see dive spot for older kids who are good swimmers. They will find several artworks and sculptures here. Also, the Garrafon Natural Reef Park is a popular tourist attraction and one you don't want to miss.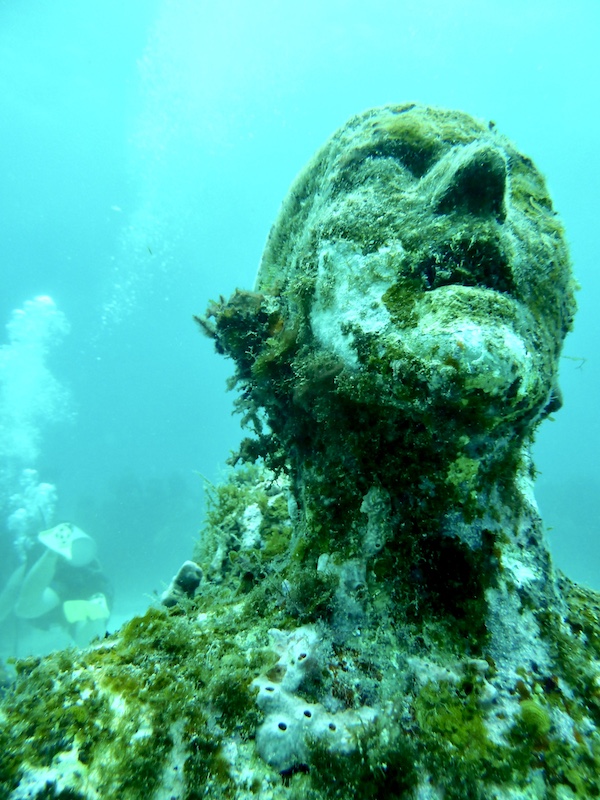 The best place to book your stay is at the Mia Reef Isla Mujeres. It is just off Playa Norte and is only connected to the island by a footbridge. It is a family-friendly resort on the island and one that offers modern amenities.
Family-Friendly Hotels in Mexico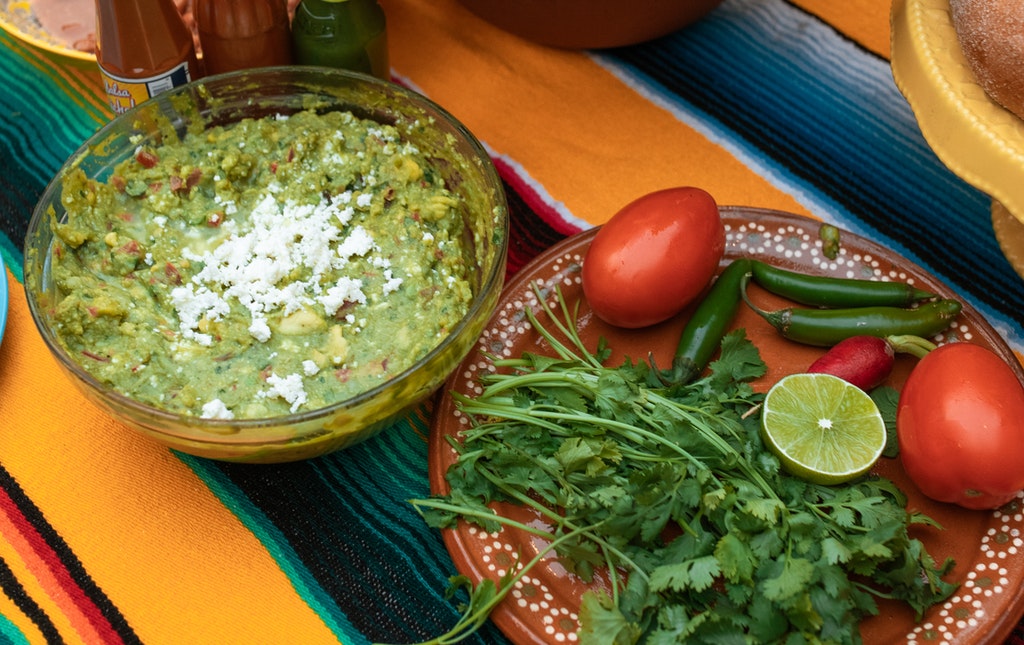 Mexico does not run out of family-friendly hotel options and with good reason. The country has been welcoming millions of tourists to its shores annually. This is not surprising given that Mexico has a warm and sunny climate that pairs well with its gorgeous beaches. Since you are planning your vacation with the family, it is best to search for all-inclusive hotel resorts.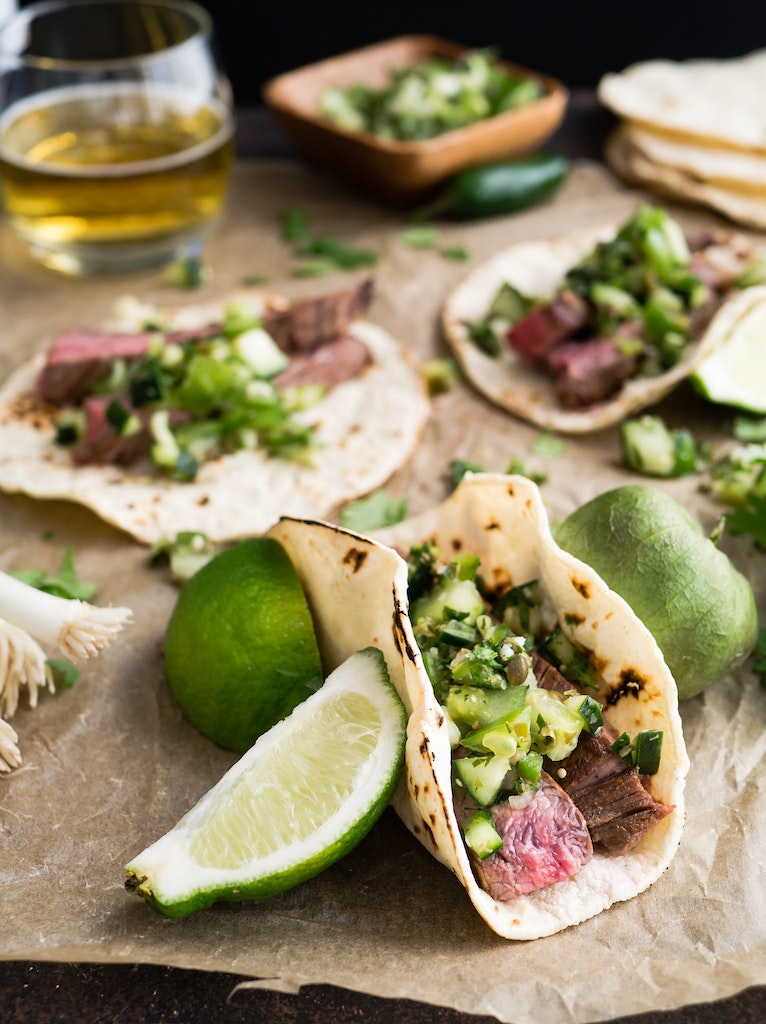 Booking a stay in an inclusive property gives you access to spacious rooms and impressive amenities and services. One example of their service is their 24-hour room service to help you make your stay more enjoyable. Which all-inclusive resorts should you spend your vacation in?
#1 Azul Beach Resort
Azul Beach Resort is an all-inclusive resort that you will want to splurge on for a full-on family experience. Aside from their spacious rooms and swim-up suites, they also have luxurious amenities that you will want to enjoy.
Aside from that, the resort provides fun activities for guests of all ages. There are certain areas that are best suited for adults and areas that are fit for family enjoyment. Also, they provide toddler amenities as well so their younger guests can enjoy their stay too.
From kids to teen clubs, to a world-class spa, to hot tubs and idyllic pools, this resort is a grand getaway for everyone.
#2 Grand Velas Riviera Maya
Grand Velas Riviera Maya is perfectly situated between the Caribbean Sea and the Yucatan Jungle. This all-inclusive hotel offers three unique experiences for its guests. Families should take advantage of their AMBASSADOR ambiance for an unforgettable vacation.
At Grand Velas, you can choose from their 195 suites to stay in. Each suite has its own jacuzzi tub, sitting areas, and home amenities. In fact, you will feel right at home once you see your suite. The ocean views are breathtaking to look at from your own private terrace. Aside from that, you can also opt to get a suite that has its own plunge pool.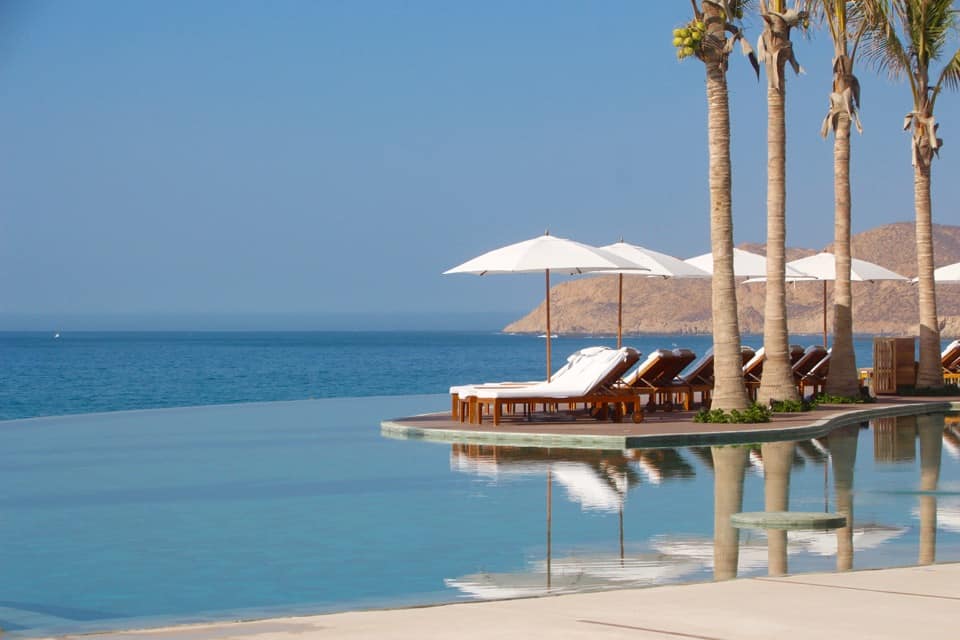 Of course, adults can enjoy a night out without the kids. There are supervised activities in the resort as well thanks to their Kids and Teens Club. This way, parents can get their much-needed space without worrying about their kids. In addition, there are fun activities that cater to both kids and teenagers.
Meanwhile, if you want to bond with your kids, there are beach activities that you can do like play beach volleyball or join a snorkeling tour. The hotel will arrange everything for you.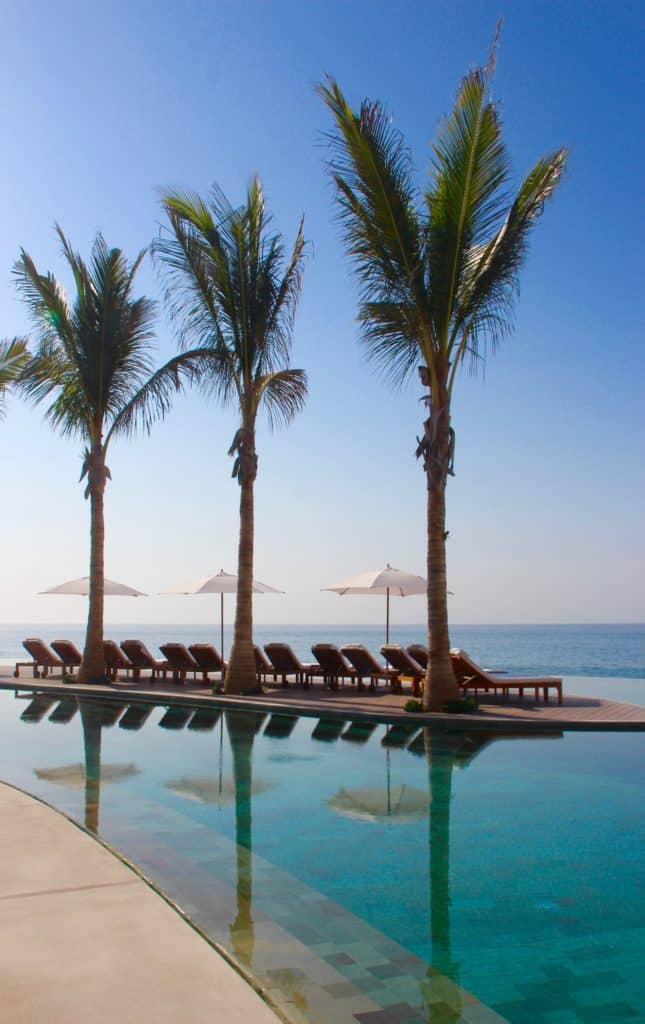 #3 Rosewood Mayakoba
Another option to consider while you are in Riviera Maya is Rosewood Mayakoba. This inclusive hotel gives you a unique experience while surrounded by a mangrove jungle and pristine beaches. Your family will enjoy the respite from the hustle and bustle of city life here.
If you are searching for privacy, this resort can give it to you. You can splurge in their three-bedroom villa to give you and your family more privacy. They also have a beachfront villa that will take you close to the blue waters in just a few minutes. Also, this suite comes with its own plunge pool and outdoor shower.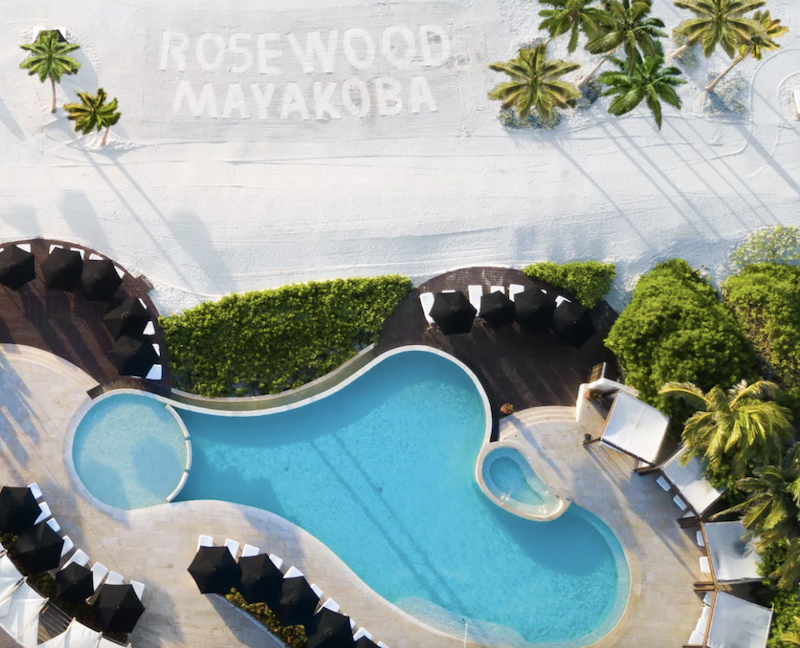 Meanwhile, Mayakoba offers a gastronomic experience that will tickle your taste buds. Using fresh ingredients, each dish served here will make your mouth water. Choose among their seven restaurants where you and your family will enjoy a feast.
Don't you worry about your young children? Rosewood Mayakoba offers the Rosewood Explorers program that is catered to children. They have a long list of fun activities that will keep the young ones entertained. Not only that, but you can also hire a babysitter to look after your kids while you and your partner go on a date.
#4 Grand Velas Riviera Nayarit
If you are planning on staying in Puerto Vallarta, book your stay at the Grand Velas Riviera Nayarit. The azure waters of Banderas Bay mixed with white sand beaches are just a stone's throw away from this all-inclusive hotel. Catering to guests of all ages, you and your family will have a unique experience here.
In addition, you get to choose between a family suite or a two or three-bedroom family residence here. Think of this as your home away from home. The only difference is that you are treated like royalty here. Aside from that, your children are sure to have the best time here too.
Sign up your young kids to the hotel's Kids' Club. They will be given access to a creative modern space where they can do tons of activities. Children will be supervised by trained employees as they do arts and crafts or outdoor adventures. They can choose board games to play with or explore nature if they wish.
Of course, teenagers will not get left out. The Teens' Club is a great place for teenagers to relax, unwind, and make new friends. There are video games, large screens, pool tables, and more. Aside from that, there are lounge areas where they can enjoy some snacks while getting to know other people.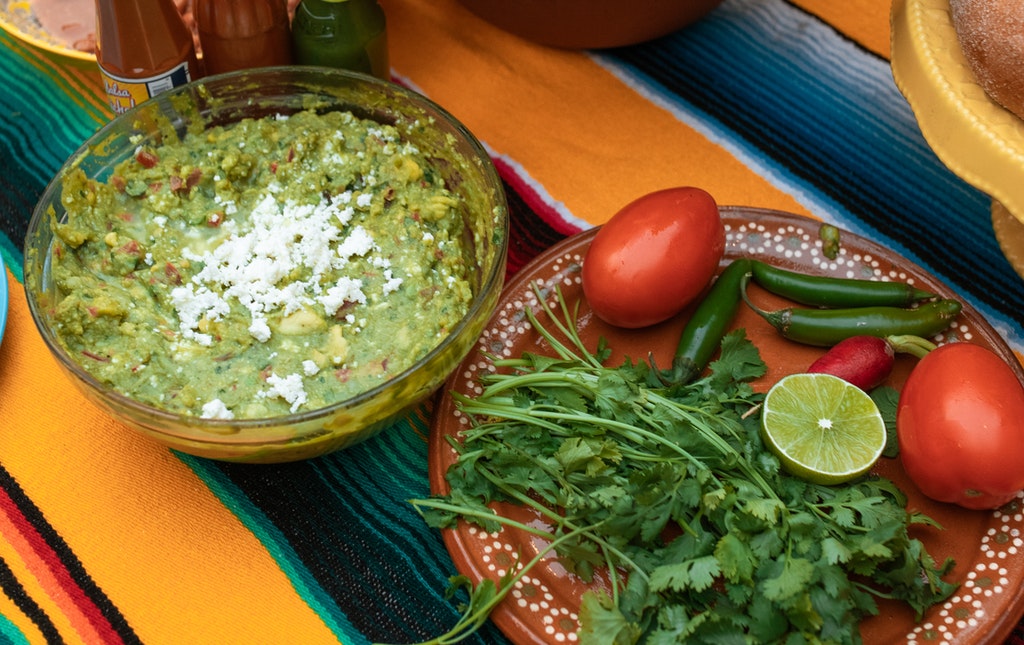 Mexico – Your Next Great Family Vacation
Family vacations should be fun and memorable. What better way to bond with your children than taking them out exploring? Mexico is a good place to start if you want to introduce your kids to the outside world. Its rich history, amazing culture, and fantastic cuisine will add to their experience.
Aside from that, there are amazing beaches that dot the country. You can start with Cancun which is the top tourist destination here if you like. However, if you want a more laid-back trip then a visit to Los Cabos is in order.
You can also go on day trips, walking tours, and even boat tours here. In addition to these activities, you can also go on an exciting adventure to see the ancient ruins of Mexico. The ancient temples, cenotes, and underground rivers are all part of the beauty of the land.
Of course, nothing beats exploring the resort towns on foot. After all, this will give you an immersive experience of life in Mexico. Visit their museums, parks, and open markets to get a feel of the place. It doesn't matter what season you visit, there is always something to do in Mexico.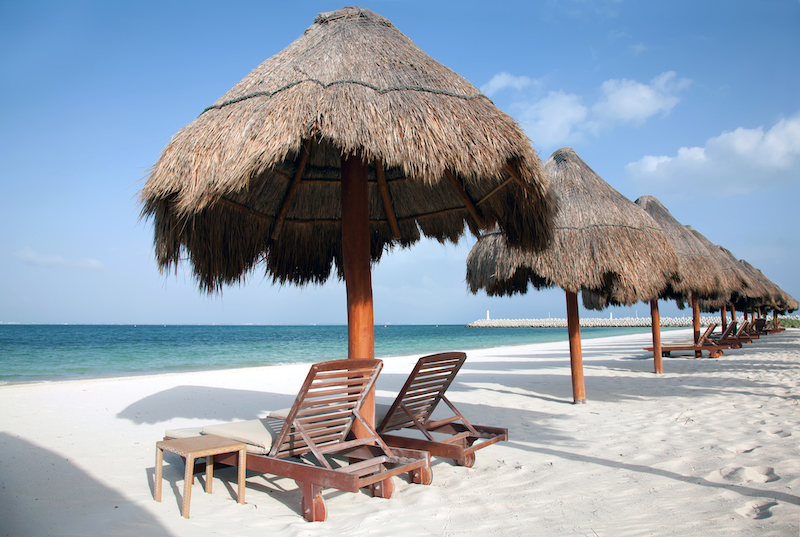 Finally, the all-inclusive resorts and boutique hotels offer the best accommodations in the country. Splurging on one of these resorts is worth it as it removes the stress of planning your day here. They offer expansive suites, delicious meals, and various activities that will keep you happy. Aside from that, their modern amenities will help you feel right at home too.