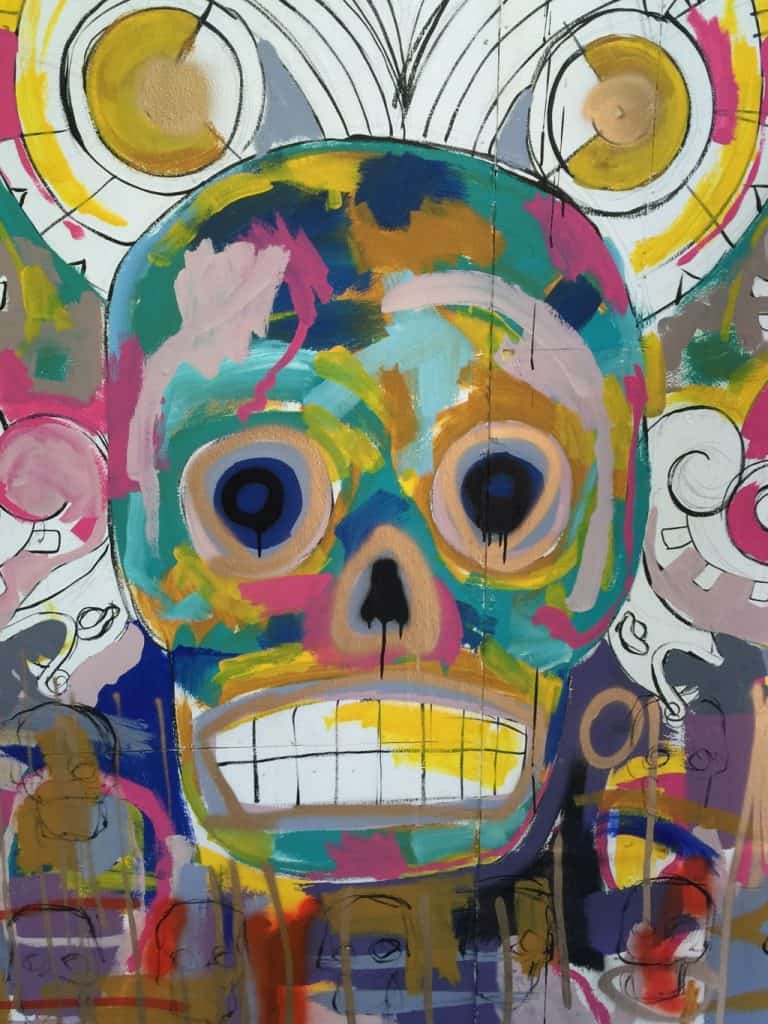 Vacationing in the splendid Riviera Maya in Mexico can be a dream come true for many people. Tourists and natives of Riviera Maya can soak up the sun, go swimming, scuba diving, and be snorkeling along the stunning blue waters of the area.
---
What's in this post:
hide
Xel hà vs. Xcaret
A Review of Mexican Adventure Parks
---
There are also some amazing cenotes (limestone underwater caves or caverns) to explore such as Kukulcan (typically a private scuba dive) and also cenotes you can visit that are walkable, like Rio Secreto. But don't forget to add a little extra fun to your family vacation and Mexican adventure by visiting an amusement park. You can unleash your inner child. But not just a typical amusement park, like you see in the States, but instead an outdoor nature park.
There are several parks, such as Xenotes, Xplor, Xenses, Xoximilico, Xcaret, and Xel Hal Tulum. Two of my favorite amusement parks in this region of Mexico are Xel Ha and Xcaret. Both parks are amazing and fun to visit but if you only have time to visit one, which one do you choose? That's what this article is about: Xel hà vs. Xcaret.
There can be major differences between adventure parks and I am here to help you decide which adventure park is best for you and your family. What makes these parks similar and what makes them unique? This is a detailed look at each of these distinctive eco-adventure parks.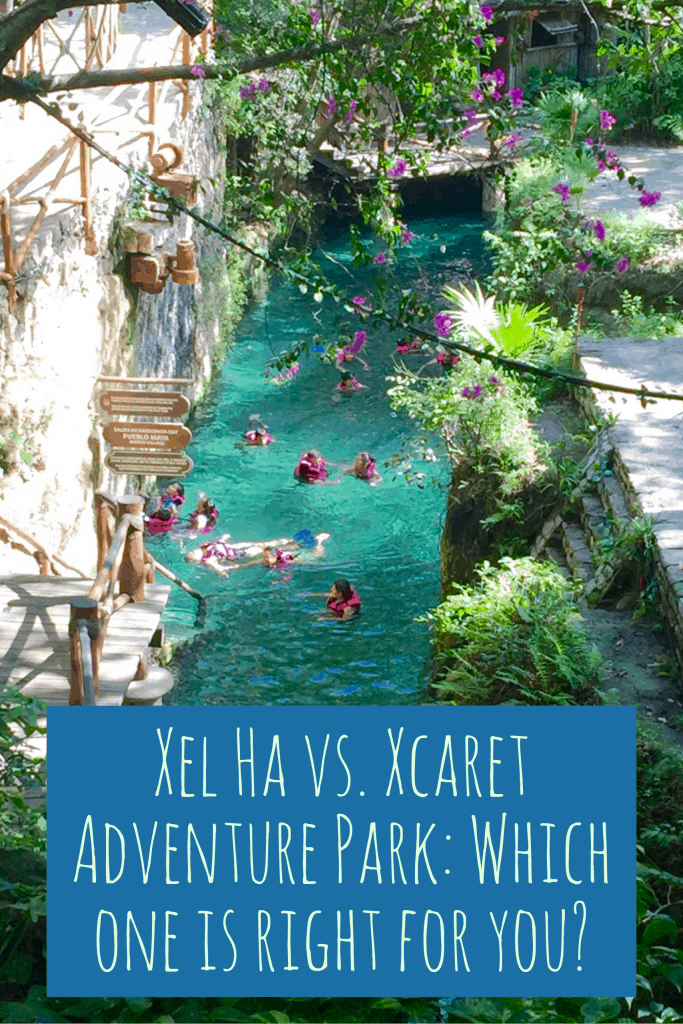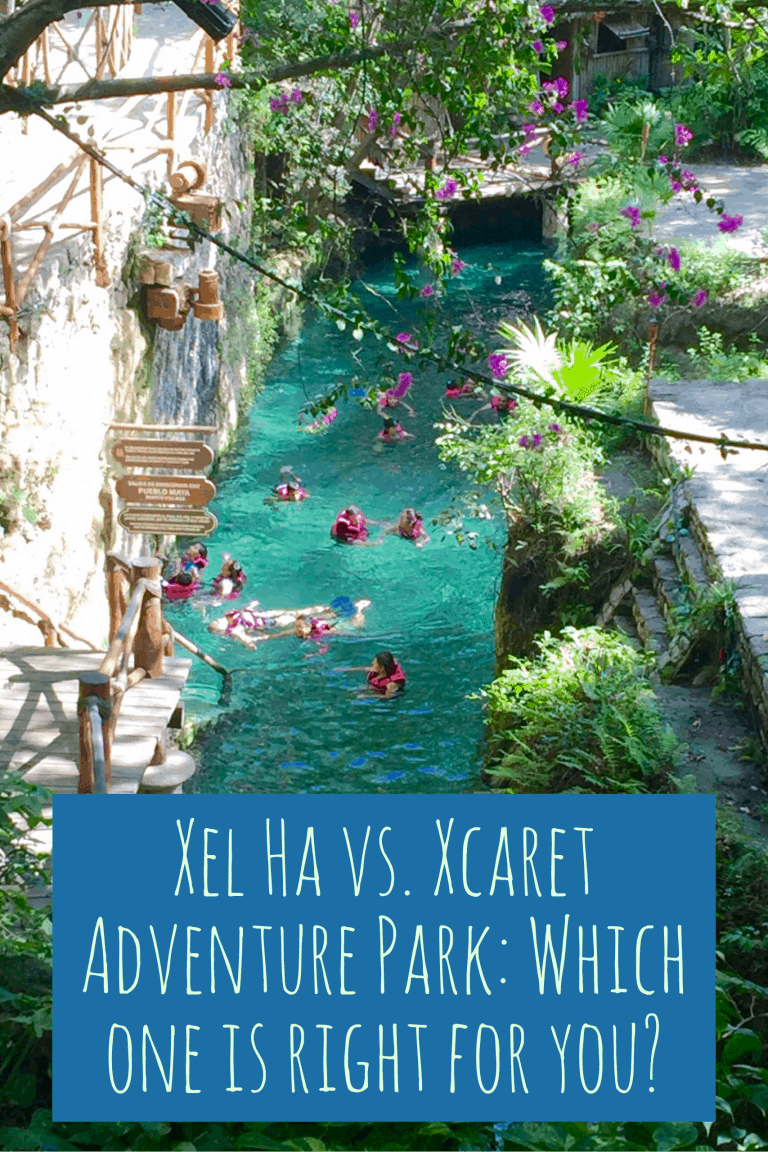 Mexico Adventure Parks: Xel Ha vs. Xcaret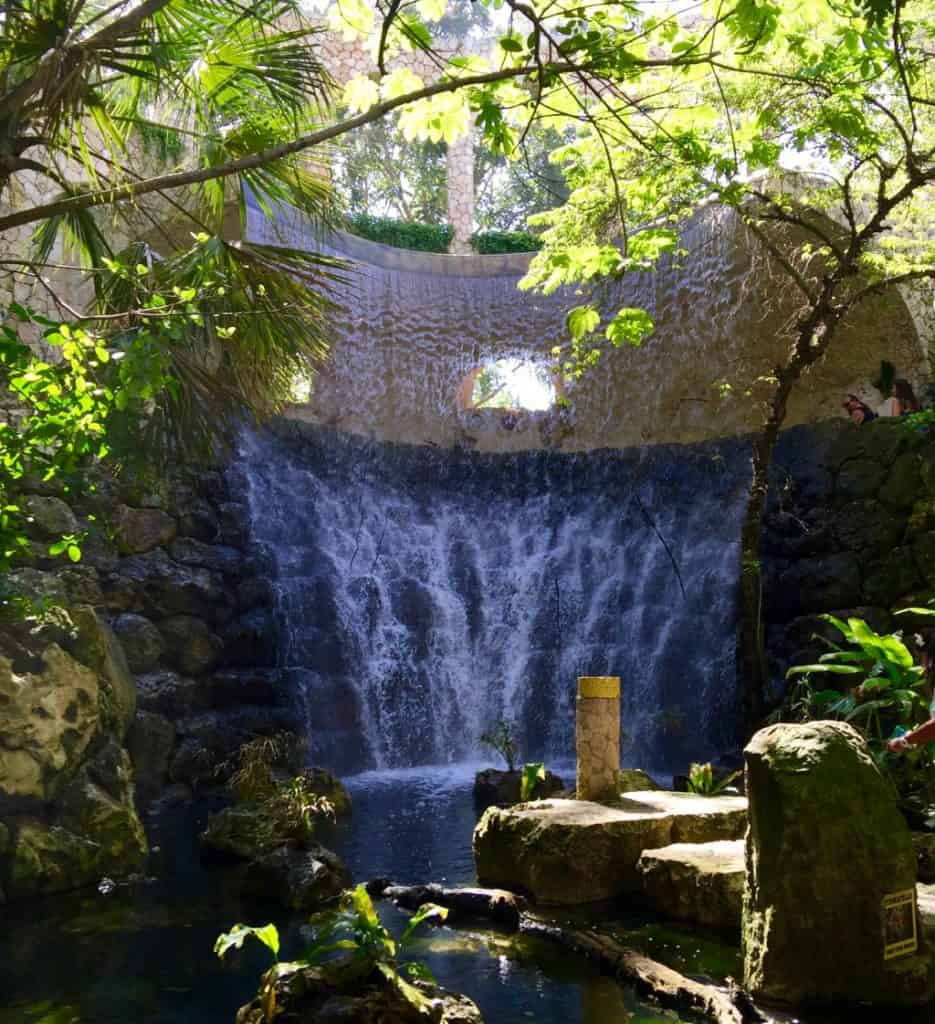 Xel Ha Adventure Park
Xel Ha is considered a natural park that displays the true beauty that mother nature has to offer. Open 365 days a year, Xel Ha Tulum is located just 5 1/2 miles from the archaeological site of Tulum and roughly 100 miles from the stunning city of Cancun. Xel Ha Tulum is a place to flow in the water with nature. I say, put on your snorkeling equipment and get ready to see the marine inhabitants, or dare to ride the waterslides of the Scenic Lighthouse. You can also walk on ropes, and ride on zip lines into refreshing waters. Xel-Há, the place "where water is born", awaits you.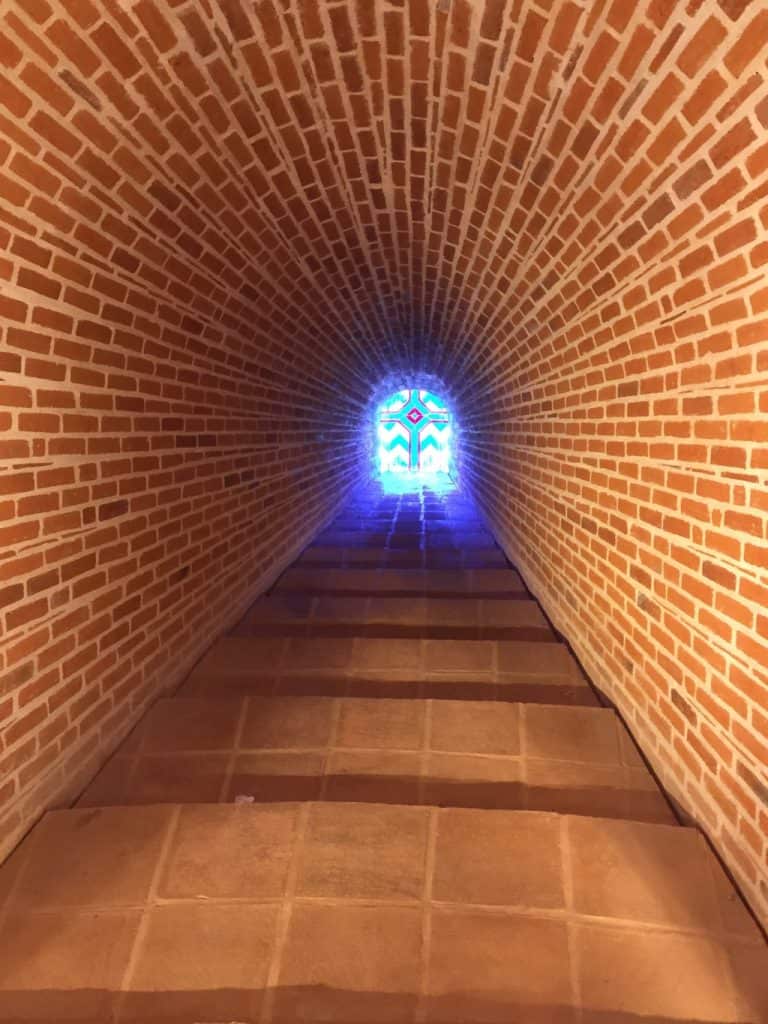 Xel hà Tulum's Perks and Attractions
Formed from the freshwater of the Riviera Maya, Xel Ha is surrounded by water and is pure bliss. This park is nature-based and includes stunning views, hundreds of plant life, bird species, and sea life. When visiting this park, you can immerse yourself in the wonderful world of mother nature. There is no shock that visitors to this park will enjoy many water activities such as snorkeling, swimming, and water tubing.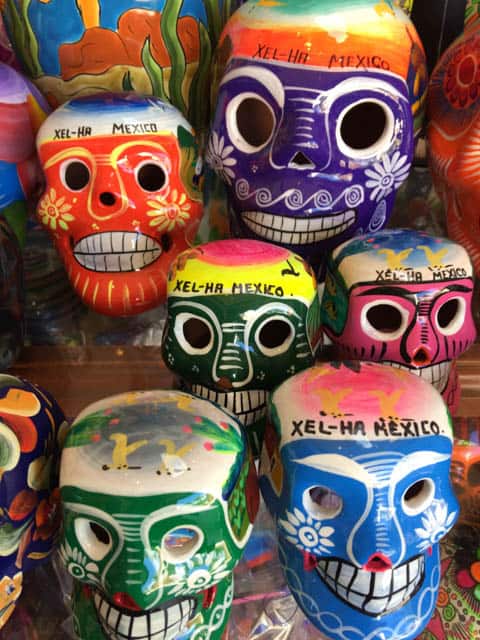 But let's get down to the good stuff, the attractions! There are attractions such as swimming with dolphins, manatee and stingray encounters, snuba, scuba, snorkeling, river tours, cave tours, cliff climbs, zip-lining, swimming in the Bay of Caprices, and floating through the mangroves (this is an amazing experience!). I snorkel freely in a river surrounded by mangroves, whose waters mix with the cove's and flow into the Caribbean Sea!
Scenic Lighthouse
But did I mention the water slide known as the Scenic Lighthouse that is over 131 feet in the air? Oh, yes I did! It is the point that brings you closer to the sky. From any point of Xel-Há, you can admire crystal clear waters, unparalleled landscapes of jungles, and take in the sun, so you can admire panoramic views of nature in all its splendor.
Xel Ha Tulum offers their guests access to ride bikes and even zip bikes in the air overlooking the park. Guests can take advantage of a floating bridge, kite flying, swinging on a rope, and jungle trails. For families with children, there is also a children's world section that includes a playground, kiddie pools, rope climbing, and a water slide. Xel Ha offers park goers with disabilities to have the chance to enjoy themselves without any problems as well.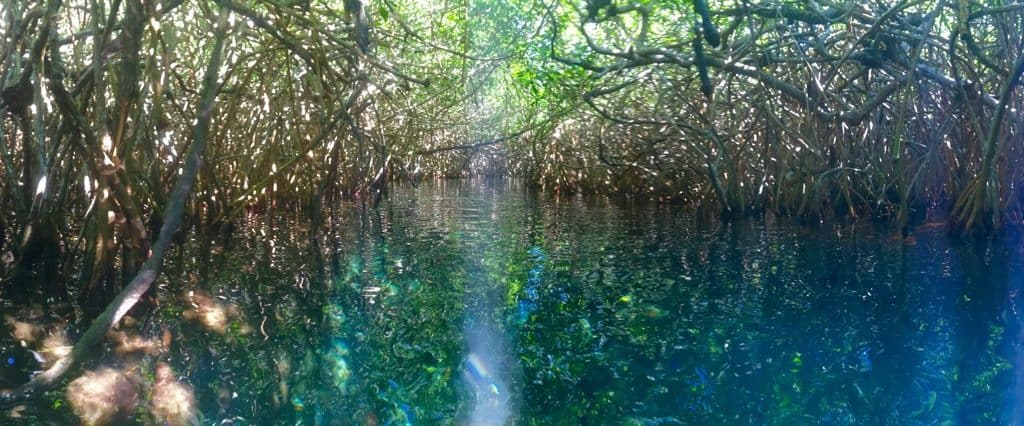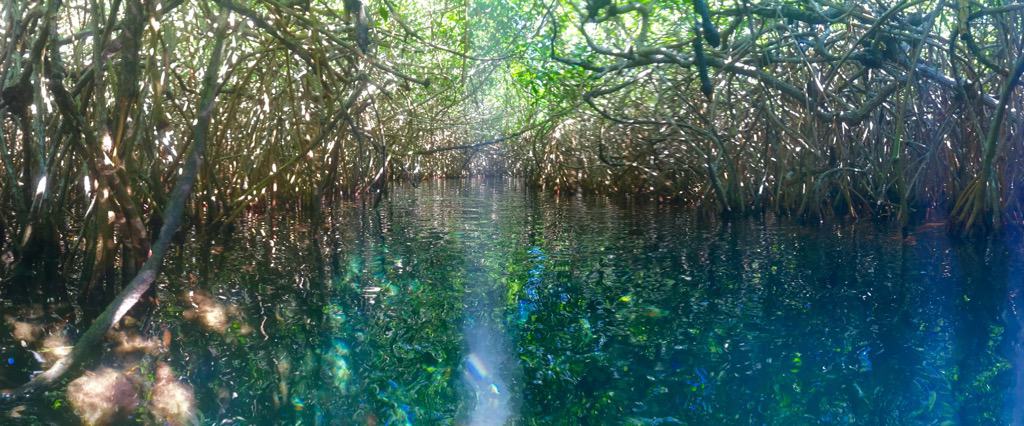 Xel Ha Does Not Allow Outside Food
One of the few downsides of Xel Ha is that food and beverages are not allowed to be brought in. But the upside of this is that there are restaurants and bars throughout the park that guests can enjoy a meal at any time of day, along with breathtaking views of the Xel Ha park itself.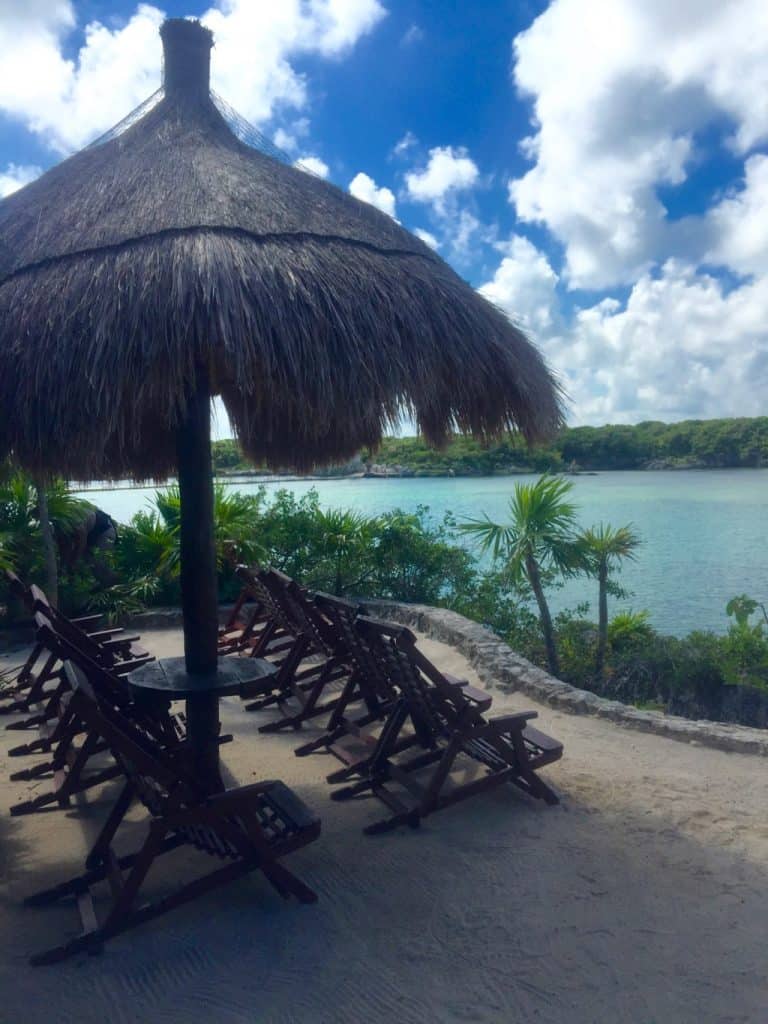 Xel Ha Does Have Free WIFI!
Xel Ha Tulum offers park goers access to the free WiFi service throughout the entire park, but you should only need this during a few moments of downtime while you post your latest photos of the park on your Facebook page!
Xel Ha Does have Locker Space
There are lockers that can store all of your belongings, so don't worry about where you will put your things.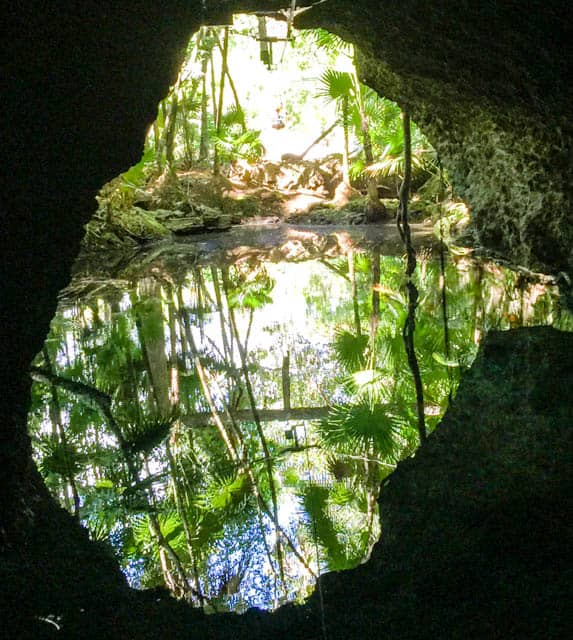 ---
Xel Ha Tulum TIP!: One of the perks of purchasing admission tickets to Xel Ha online is that they sometimes have deeper discounts online versus purchasing through the hotel or other tour operators, so check there first.
---
Xel Ha Tulum's Admission Prices (Updated 2021)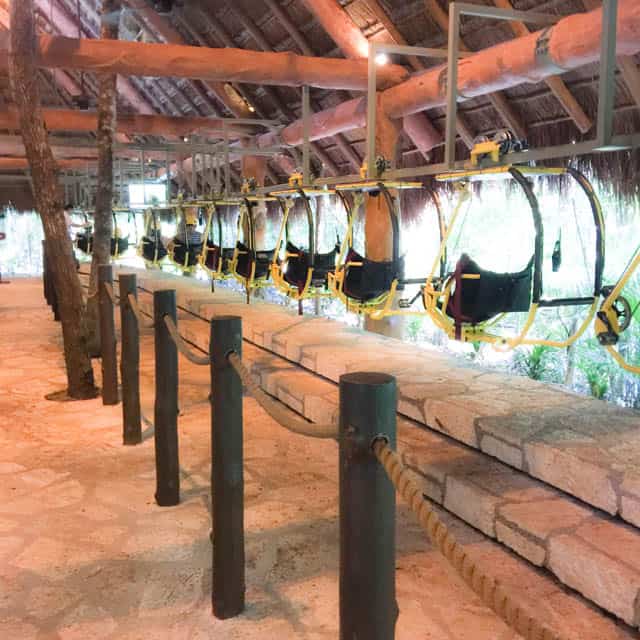 Just like any amusement park, the admission entrance fees are subject to change but they are currently listed as $89,99 per adult (12 and older) and $44.99 per child up to the age of 11. They do offer transportation services from local hotels in Cancun, Playa del Carmen, and along the Riviera Maya to Xe Hal Tulum for an additional fee of $27 per person. A quick look at their website and you can find out which hotels they service for transportation to and from the park.
The prices mentioned above for the entrance fee are for the all-inclusive package which includes the buffet services, open bar, water activities, tours, nursery services, free parking, access to life jackets, tubing equipment, showers, and lockers. For an additional price, guests can enjoy other activities, check out the website again for a full list of activities offered.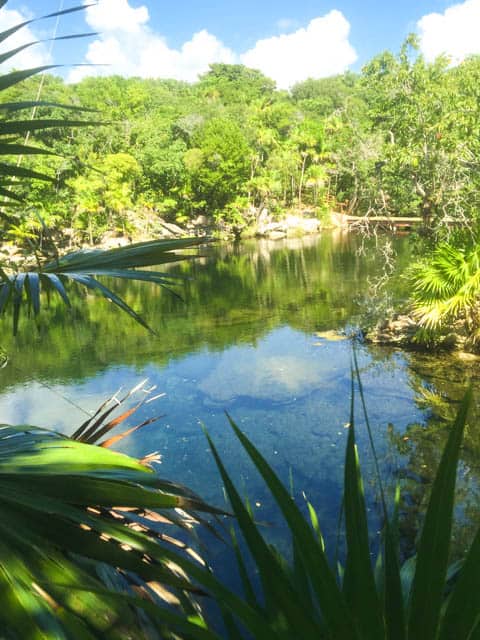 See different species of land and sea animals while enjoying fun activities Plus, during your visit you can enjoy buffets serving Mexican and international food, as well as a domestic open bar – where at the end of the day, I had a Mexican drink cocktail!
---
Honestly, I had an amazing day here, so this is definitely a fun thing to do on your trip to the Riviera Maya.
---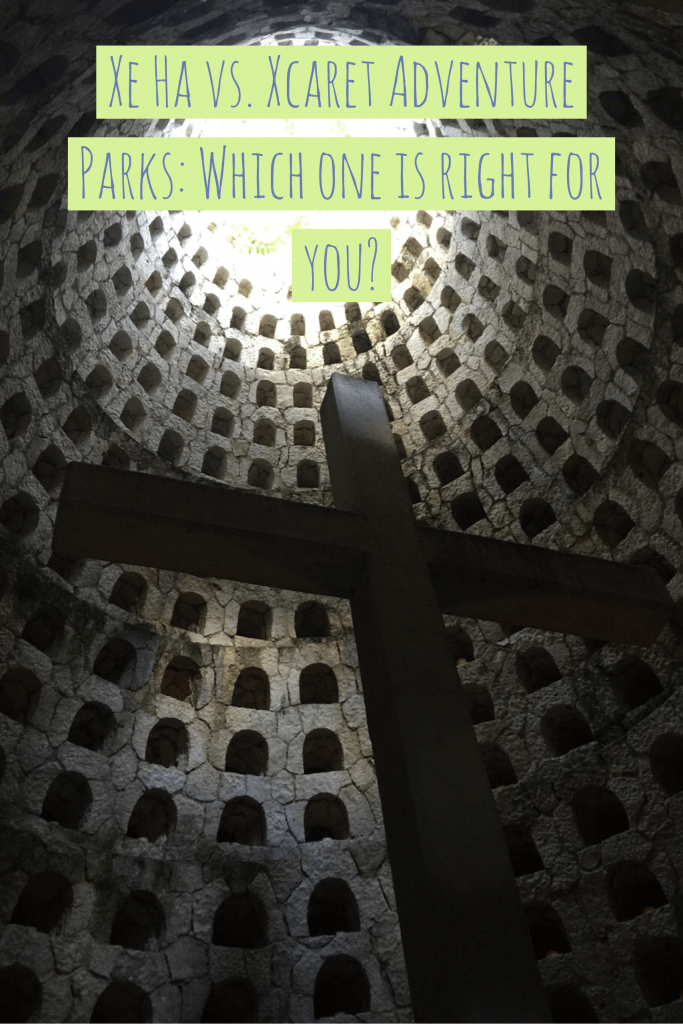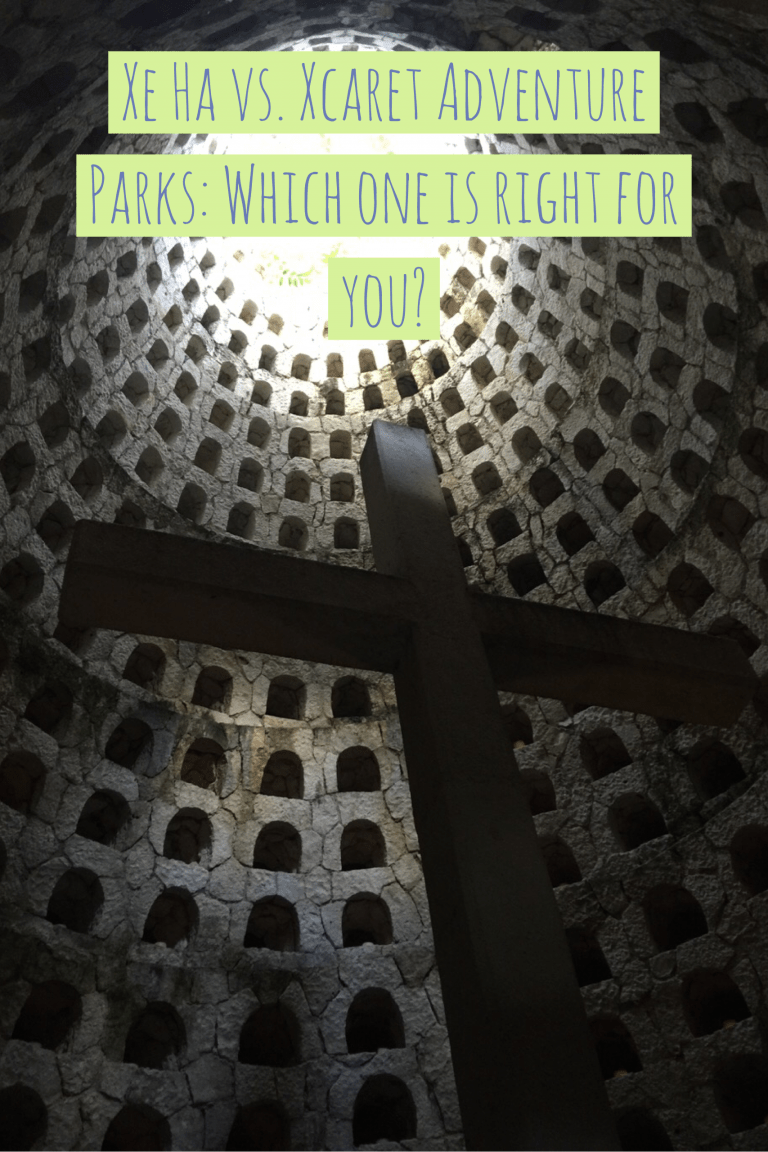 Xcaret Adventure Park
Less than 3 and a half miles from Playa del Carmen, Xcaret eco-archaeological park is the perfect place for families and couples to immerse themselves in the Mexican culture. Xcaret prides itself on being a spectacular park that offers a true Mexican culture experience to its guests. Xcaret is known world-wide for its show about the "History of Mexico" that is done "arena-style" with a dinner and is quite spectacular (I've seen the show three times).
Xcaret prides itself on being eco-friendly and for offering many activities for singles and families to enjoy. Xcaret is also home to over 5000 marine organisms, as well as birds and even a butterfly sanctuary! This park does a great job with education and conservative efforts and houses yet another one of its biggest attractions – sea turtles! Though many get released into the sea, they do a huge effort to educate visitors about the lifecycle of turtles. There are also several UNESCO World Heritage sites that are located nearby or are on the park's premises. To find out the perks of the park, keep reading!
Xcaret is Massive in Size
The size of Xcaret may be a bit overwhelming, as it is a full 200 acres and something you probably don't expect to see in the middle of Riviera Maya. And yet, with this size of an eco-adventure park, they have everything you can think of that is educational and fun to do here.
Xcaret's Perks & Attractions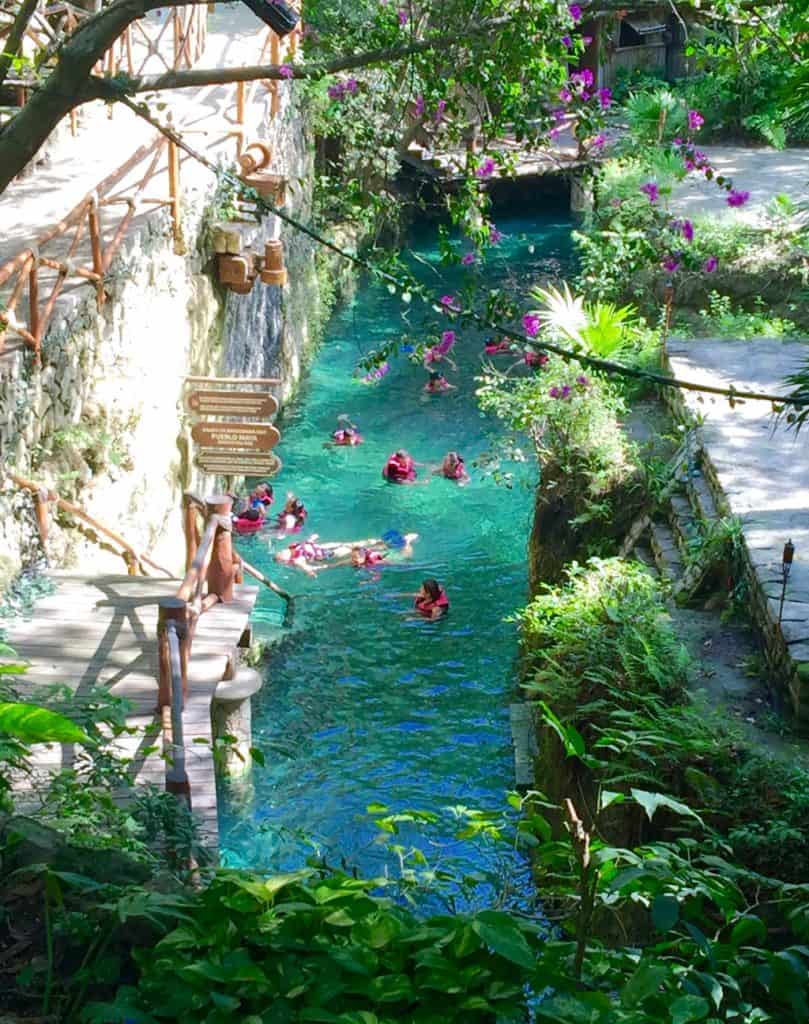 Swimming in Cenotes, Lagoons, and Natural Swimming Pools
There are several swimming areas, including cenotes, a lagoon, and natural swimming pools. Guests will have a memorable time while visiting the famous Mayan Village and the underground caves, as these places are mind-blowing! The first time we went, we took my young kids and their grandmother. We all floated down the cenote river through the caving system, so Xcaret is gentle enough for the old and the young, ie GREAT FOR FAMILIES! Families who have children can entertain them at the children's world attractions which also offers water slides and sandboxes.
---
With over 50 attractions and activities, park-goers cannot get enough of Xcaret!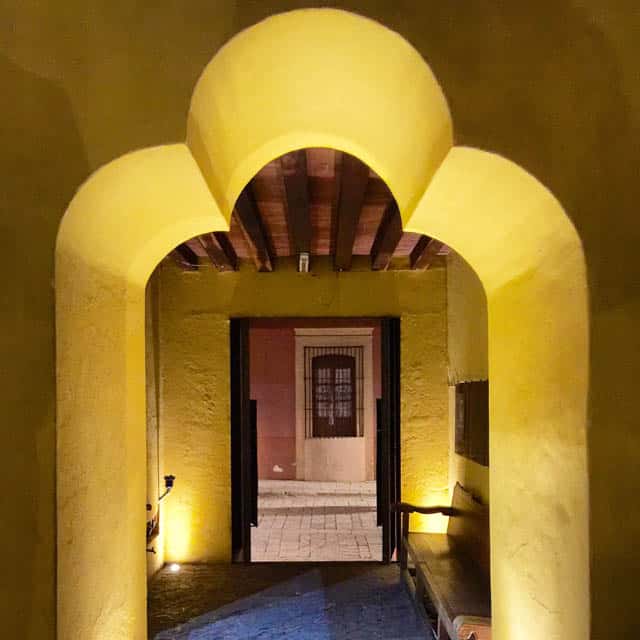 Scenic Tower Attractions
The scenic tower attractions offer guests stunning views of the Caribbean Sea. Other attractions that will catch parkgoers' attention are the House of Whispers, the Hacienda Henequenera, the chapels of St. Francisco and Guadalupe, the Mayan Village caves, the archaeological sites, paradise river, and the wine cellar.
You may not know this, but I am a cemetery buff, so you can imagine that I also love the local cemetery that they have here with replicas of types of headstones found throughout Mexican villages.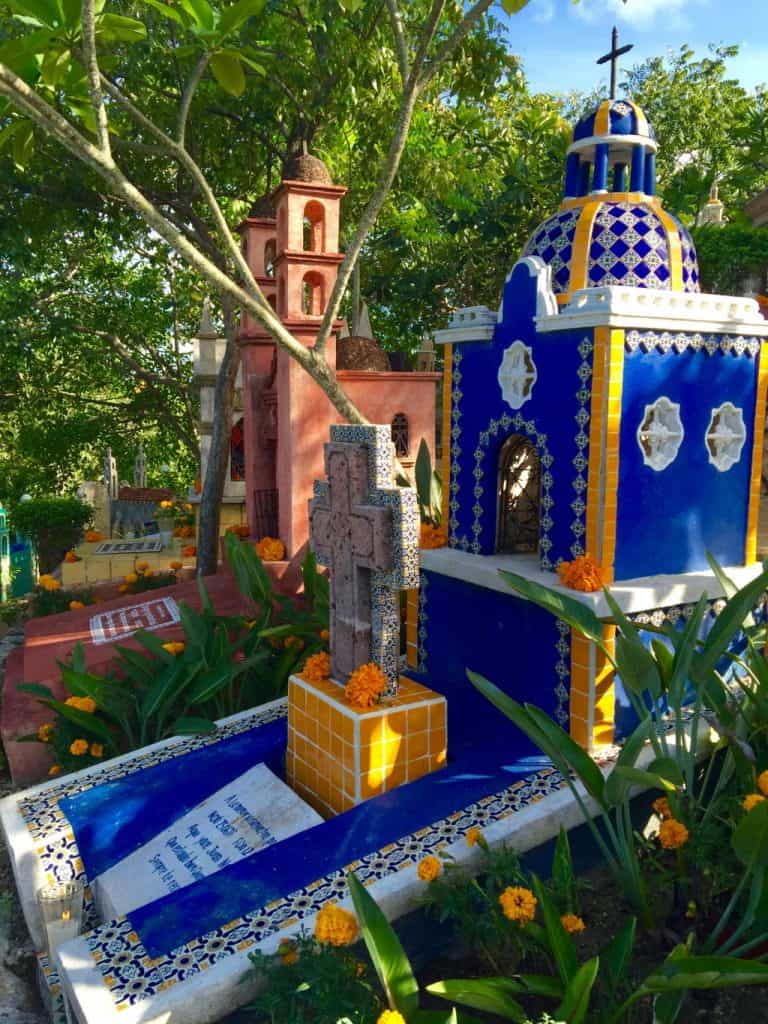 Xcaret Offers Free Wifi and is Wheelchair Accessible
Throughout the Xcaret park, there are wheelchair accessibility services as well as wheelchair and stroller rentals. WiFi services are free for guests in the main plaza and the area plus of the park. Guests can take advantage of the restrooms and showers services available throughout the park.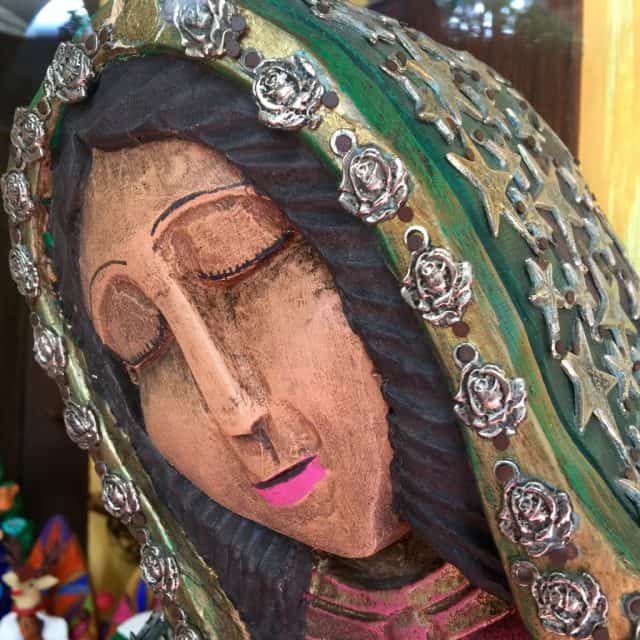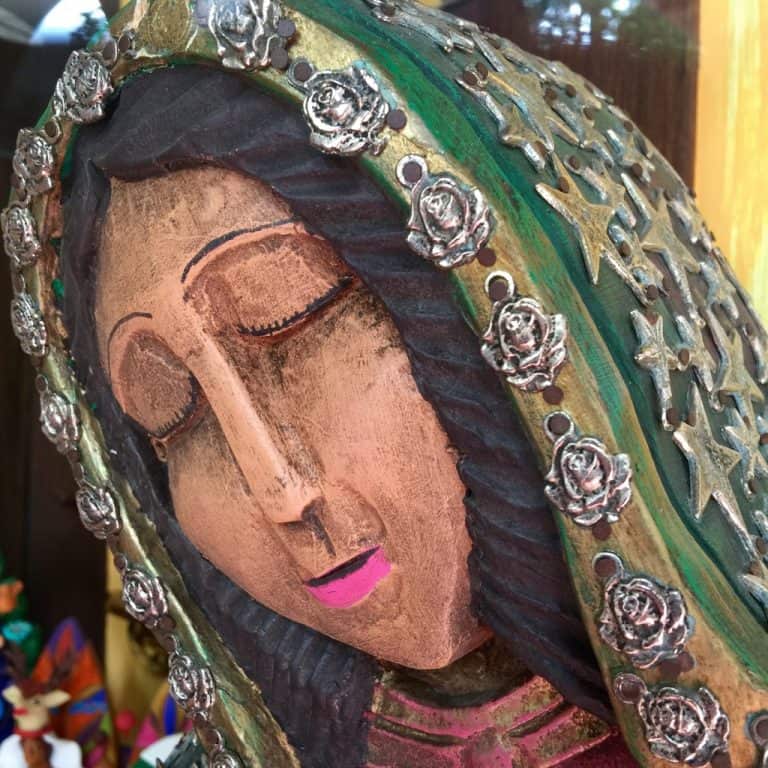 Xcaret's Admission Prices
The adult price of admission is $98.99, children from ages 5-11 pay $49.49, while children 4 and under are free. These prices include all-day access to the park, the shows, exhibitions, and tours, access to the beaches, bags, lounge chairs, rest areas, and hammocks. It even includes the HISTORY OF MEXICO musical spectacular that allows guests to immerse themselves in the Mexican culture. Prices are subject to change at any time.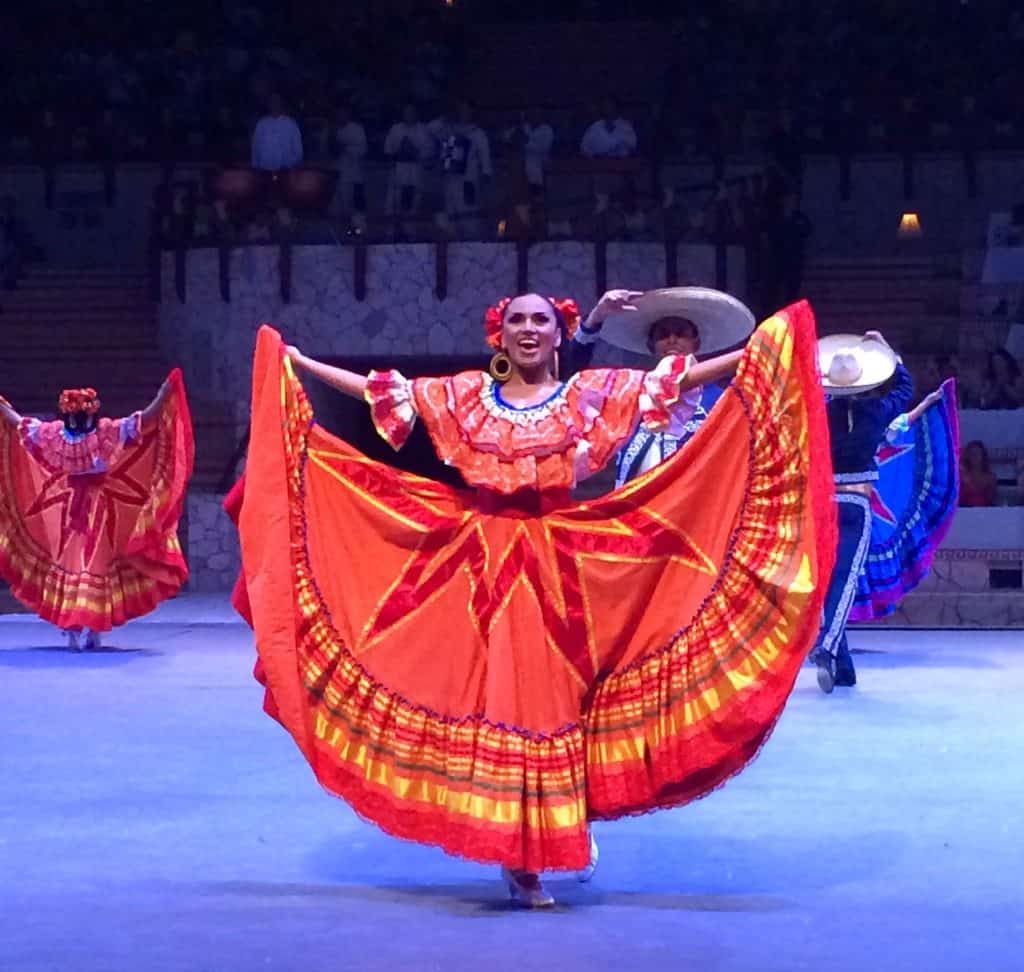 Guests can take advantage of the online packages and discounts to ensure a better price and deal when visiting the Xcaret (10% OFF purchasing 7-20 days in advance, *15% OFF purchasing at least 21 days in advance, *Does not apply for Packages or Xperience Passport). So be sure and book EARLY!
Why choose? Do Both!
Between these two amazing amusement parks, making a decision to visit only one is difficult. But whichever you choose to visit, you will have a memorable time. Xcaret is a great place to indulge in Mexican culture and history. Guests can visit the archaeological sites, caves, and Mayan villages of Xcaret at this eco-friendly park.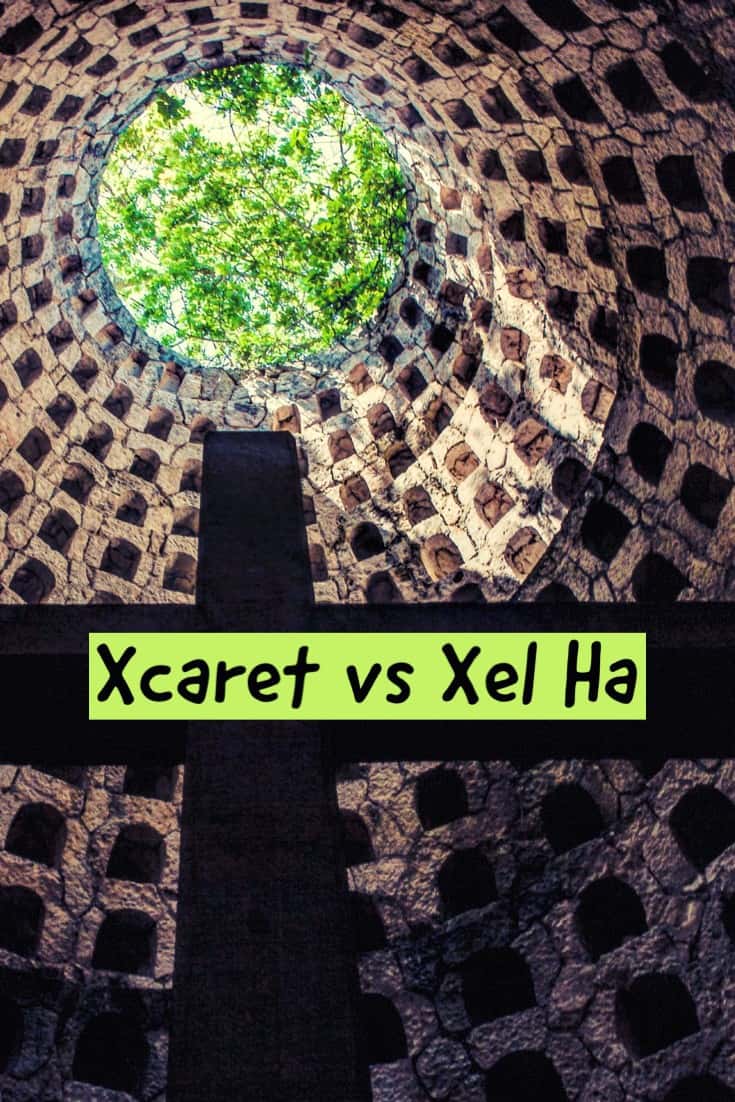 The Xel-Ha is a stunning park that offers fun water activities at every corner you turn. Depending on your preference, either park is a fun place to add some history lessons to your vacation while swimming in the sparkling rivers. Just remember to book another trip back to the Rivera Maya in Mexico to visit the amusement park that you missed out on or better yet, do both on different days of the week that you are there.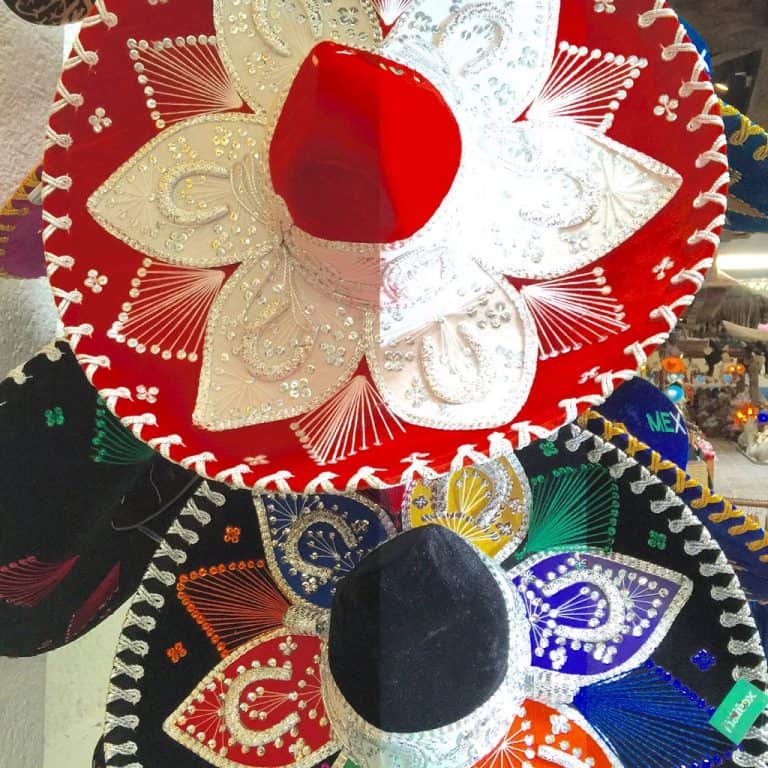 Recommended Reading:
A Guide to Mexican Grocery Stores & Supermarkets
Popular Mexican Destinations: 10 Wildly Popular Places to Visit
Gliding Through Hidden Worlds in Riviera Maya
Have you been to Xel Ha park? Have you been to Xcaret? What did you think about either one? Do you have questions after reading my Xel Ha vs Xcaret review? I would love to hear your comments below.
Disclosure: As is common in the travel industry, I was provided with accommodations, meals, and other compensation for the purposes of review by the company that owns Xel Ha and Xcaret, Xcaret Experiencias. While it has not influenced my review, PointsandTravel.com believes in full disclosure of all potential conflicts of interest. All Photos were taken by the author. Affiliate links are located in this article.