Cancun is known for its beautiful beaches and sparkling waters. Aside from that, Cancun weather is often sunny which is why travelers head out here all year. This is because both this city and Mayan Riviera are semi-tropical so you can visit anytime. Of course, it pays to know when the best time to visit is to make the most out of your trip.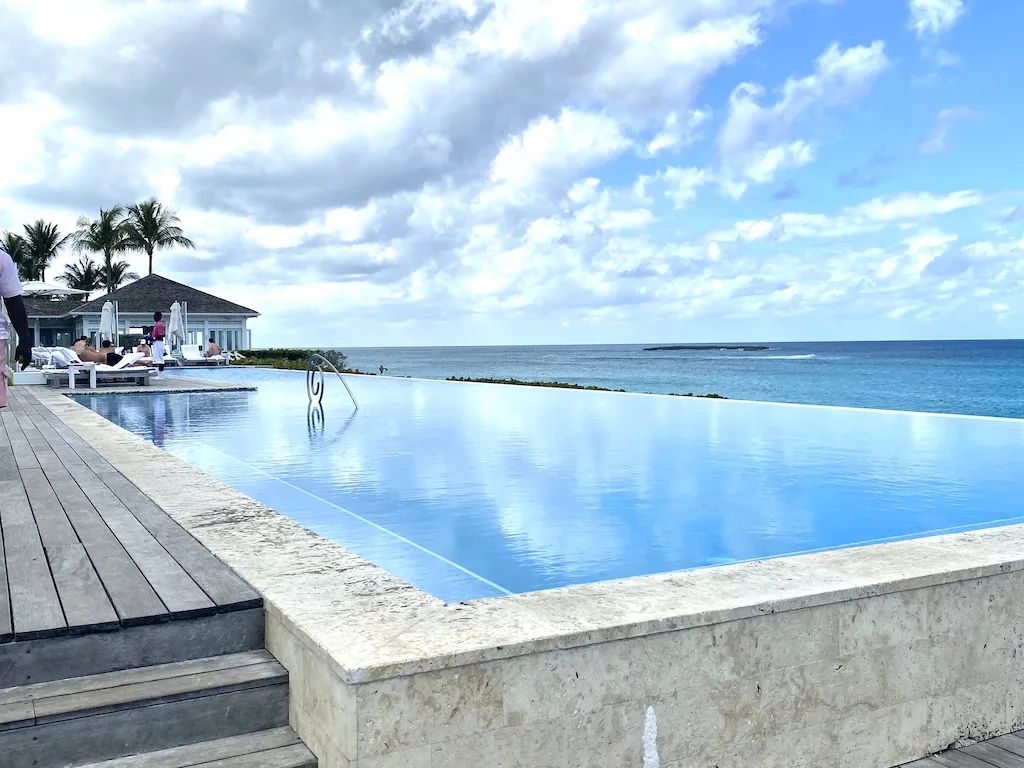 ---
What's in this post:
hide
Cancun Weather in August
All You Must Know Before Traveling
---
---
But first, let's talk about the travel seasons in this city in Mexico. This way, you'll get a better idea of what to expect during these times.
What are Cancun's Travel Seasons?
Before we talk about the travel seasons in Cancun, let's talk about the weather first.
Wet Season – It runs from May to October. Surprisingly, the weather is hotter compared to the dry season.
Hurricane Season – This season runs from June to November with more storms happening from the month of August to October. If you don't mind frequent rain showers during your visit, these months won't be a problem. Real hurricanes don't happen here that often.
Dry Season – Travelers who want cooler temperatures should visit Cancun during December all the way to April.
Aside from the weather season, you should also know the travel seasons too. Let's take a look at the list below.
High Season
This typically falls during the dry season which runs from December to April. You should expect travelers from across the globe to make plans to visit Cancun from December to the months of April. The pristine white sands from the stunning beaches in the country will be filled with locals and tourists alike. One reason behind this is that it coincides with vacation time for students. Cancun is a favorite tourist destination by many for its Spring Break events.
Since this is a popular time for Cancun, expect that airfares and hotel accommodations will be more expensive. You will need to plan ahead if you are thinking of celebrating the holidays here like Christmas and the New Year.
Low Season
This travel season coincides with Mexico's rainy days which run from the months of May to October. These months are usually accompanied by frequent rain and even unpredictable weather. Additionally, the low season also falls during the hurricane season so it is best to prepare yourself for it.
The good news is that even if this is the rainy or wet season, there are sunny days too. There will be days when the weather is wet followed by days of sunshine. Aside from that, this is also the time when seaweed washes ashore. If you are expecting pristine sandy beaches at this time, you might be disappointed.
One advantage of traveling to Cancun during the summer months is the cheap prices offered. Since fewer travelers go here during these months, airfare and hotel accommodations tend to be cheaper.
Shoulder Season
What are the best months to be in Cancun? These would be the months of April, May, as well as November, and December. There are fewer people on the beach compared to the peak season. Aside from that, the pleasant weather lets you enjoy various land and water sports with your group. If you are looking forward to a great time in Cancun, you should plan your travel around these months.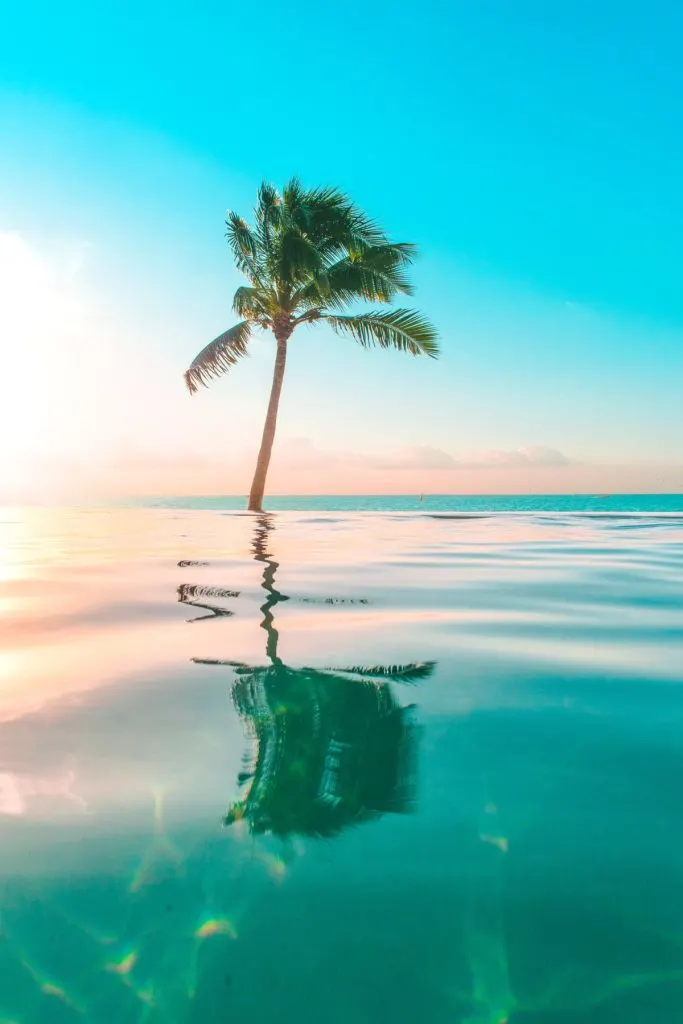 What to Expect in Cancun in August?
August is usually the time when you will find a decent deal in airfare to Cancun. This is due to the month falling in between the wet and hurricane season in the country. Take note that August is usually the hottest month of the year in Mexico.
Not only that but there is also high humidity based on the weather forecast during this time. If you are not accustomed to high levels of humidity, traveling here is not a good idea at this time. Even if it rains during the day, the weather at night tends to remain humid.
On a good note, the humid weather does make swimming and other water activities ideal for travelers. A good example here is going swimming with the whale sharks! You can spot them around Cancun as well as in Isla Mujeres. There are whale shark tours that you can take advantage of.
However, if you are planning on doing land-based activities like heading out to Chichen Itza, the hike might be difficult. The hot temperatures and high humidity levels can get to you if you are not used to it.
Traveling to Cancun in August
Traveling to this tourist hotspot in August will be good for your bank account. This is because this month falls under the low season. Most airfare prices and accommodations are affordable during this time. If you prefer to visit Cancun minus the crowd, this is a good time to do so.
You will have to take note of the weather forecasts so you can be prepared for rain when you are out and about. This is especially true if you plan on going hiking.
August Weather in Cancun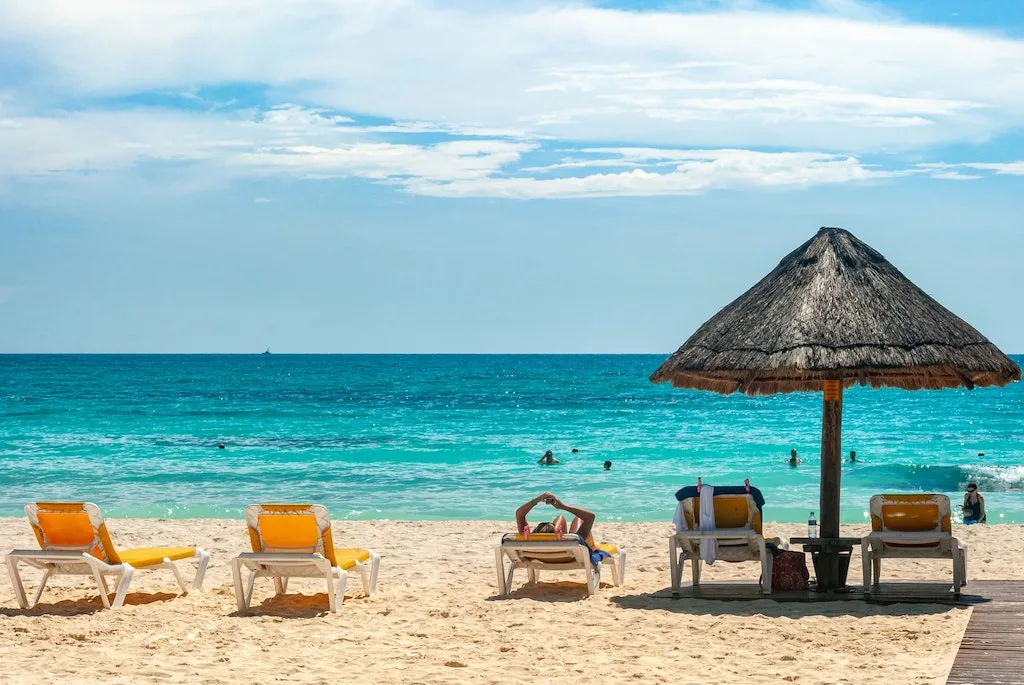 #1 Temperatures
Cancun runs higher temperatures around this month. Expect high temperatures reaching up to 93 degrees Fahrenheit during the day but it will go down a few notches at night. Average daytime temperatures fall at 85 degrees Fahrenheit. At night, the average high temperature is 81 degrees Fahrenheit. The average wind speed is 6.7 miles per hour which means that there is barely any breeze.
#2 Humidity
The humidity level is higher in August compared to the previous month. Most of the days in this month feel muggy because of the humidity. You'll notice it even more after it rains.
#3 Rain
Cancun receives an average rainfall of 181mm during this month. The average number of rainy days for this month is six. Although rain happens more often at this time, there won't be heavy downpours all the time. There will be days when you'll expect good weather too!
Aside from these, the average sea temperature in this month is 84 degrees Fahrenheit. You can expect at least 11 hours of sunshine too.
Should You Visit Cancun in August?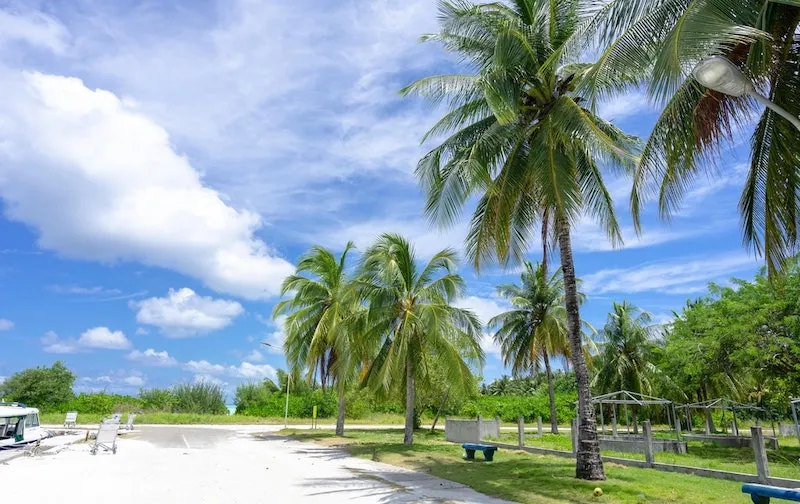 August is not a bad time to visit Cancun especially if you are looking for a good deal. If you don't mind being here during the hottest time in the country, then go for it. Families frequent Cancun around this time because of the waters and the wildlife. Aside from the whale sharks, there are also sea turtles and baby turtles to watch out for. You'll be glad that there are fewer people here at this time because you'll be able to take photos of the turtles.
Like it was mentioned before, August is part of the low season in Cancun. This time of year is accompanied by daily highs of 91 degrees Fahrenheit and daily lows of 75 degrees Fahrenheit. The average precipitation, on the other hand, is 150 mm. Expect an average relative humidity of 76%.
Tropical storms can break out too since this month also falls under hurricane season. But don't worry. Hurricanes rarely happen in Cancun!
Is It Really Hot in Cancun in August?
Cancun this time of the year is really hot. In fact, the average temperature ranges from 90 to 93 degrees Fahrenheit in the first half of the month. Add high humidity levels and you'll feel slick with sweat throughout the day. Even if the temperature falls at the end of the month, it won't make any difference with the muggy feeling.
The question now is, "Are you willing to risk the high temperatures?"
If you are, you should consider the following tips on how you can enjoy your trip here during August.
#1 Stay Close to the Waters.
The hot sun and high humidity can be unbearable at times. This is why it is best to be close to the beach for a quick dip.
#2 Plan Excursions Early in the Day.
The ideal time to be out and about in Cancun is early in the day, especially during August. By noon, you can be back in your hotel room to cool down.
#3 Book Accommodation with Air Conditioning.
If you are looking for a great place to stay in Cancun during August, the answer is simple. Choose one that has an air conditioning unit. This will help make the hottest month bearable for you and the family.
Best Time to Visit Cancun
Cancun has much to offer its guests all year round. You only need to choose based on your preferences.
#1 Good Weather
The busiest season in Cancun runs from December to April. These are the best months to enjoy the beaches in the Yucatan Peninsula like Playa del Carmen and Cancun. You can head out to Puerto Vallarta if you don't like the crowd. Just choose any month that falls between December to April and it will be a good month for your trip.
January to March boast of great weather. The typical weather during this time is pleasant so you can go hiking without any difficulties. You'll love the water temperature too because it will be cooler compared to the summer months.
Expect warm temperatures pre-sunrise as well as post-sunset but there is wind chill too. Make sure that you bring a light jacket during the winter months. The windiest month in Cancun is in March.
#2 For Families
The right time for families to travel to Cancun is from the months of April to June and in November. Nice weather will welcome you on your visit so you and your kids can have fun outdoors. Aside from the warm waters ideal for swimming, you can also visit parks to see the wildlife in the area. The good news is that the longest days are in June so there is plenty of daylight to enjoy. Don't forget to check out the historic ruins too while you are here. The rest of the year can be a bit wet.
#3 Great Deals
If you are looking for great deals, then traveling to Cancun during the rainy season is a smart move. This begins from June to October. Even if there is rain, the weather data will show that August is the hottest. This is because the minimum temperature is 90 degrees Fahrenheit. You should apply a broad spectrum SPF sunblock to protect your skin.
You can even spot more savings during the months of September to November. These months are in hurricane season so there are fewer travelers during these times. Take note that the wettest month is in October so expect more precipitation. The rainy season will taper off in late November so there is still time to enjoy the beauty of the place.
#4 For Sightseeing
Aside from the beautiful beaches in Mexico, there are plenty of tourist hotspots to visit too. The best time to enjoy sightseeing here is during the months of December to April. In fact, you can expect perfect weather during these months. This means more sunny days and pleasant temperatures to accompany you on your trip. Take note that January is the coldest month so bring a light jacket with you. The high winds in March will add more comfort to your trips under the sun too.
#5 Enjoy Cancun!
Cancun has been one of the best travel destinations for a long time. It doesn't matter what time zone you are from, making a trip here is worth it. Last year was tough, so if you are thinking of a trip, go to Cancun. It will be worth it to see the beautiful beaches here. You should choose the right time for you based on your preferences.
Like it was mentioned before, Cancun can be visited all year round. Just make sure that you check weather stations for the latest news. You will be able to see if there will be any cloud cover if you will be traveling during the summer. Additionally, you can determine if the day will be rainy or not if you will be heading out here during the hurricane season.