Mexico has always been a popular tourist destination because of its white beaches and pristine waters. The sunny weather and stunning land and seascape are among the major draws here. Aside from that, you'll also find the best waves here too!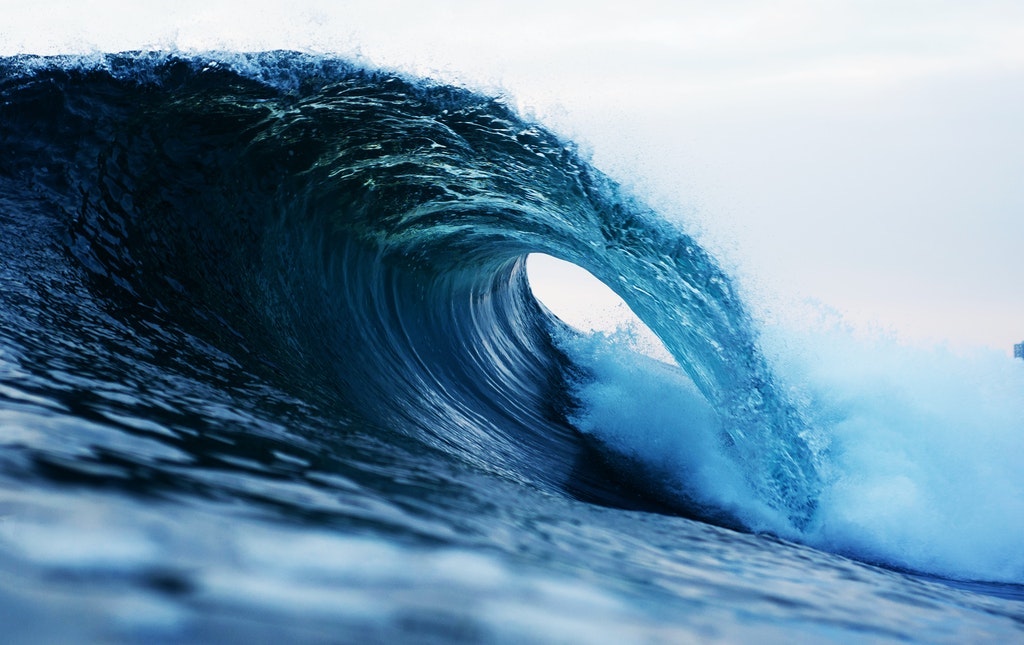 Both beginner surfers and advanced surfers will find the right beach and surf town in Mexico that will suit your preferences. Mexico has 6,000 miles of coastline which means that you are bound to find the perfect place to catch some waves and the surf culture is great!
---
What's in this post:
hide
Best Surfing Spots in Mexico
---
---
Day-trippers from San Diego always favor the Baja California peninsula during their break. However, the limelight is now focusing on the Pacific Coast further down Mexico's coastline.
When to Go Surfing in Mexico?
The waves in the United Mexican states have always been consistent year-round. However, if you are wondering when the best time is to go surfing, then it will be from April to September. You can expect big waves during these months accompanied by warm weather.
Mexico's coastline has the Caribbean Sea, the Pacific Ocean, as well as the Gulf of Mexico. However, it is from the Pacific Ocean where you can find incredible waves and big breaks. No wonder international travelers head to Mexico City to catch the waves.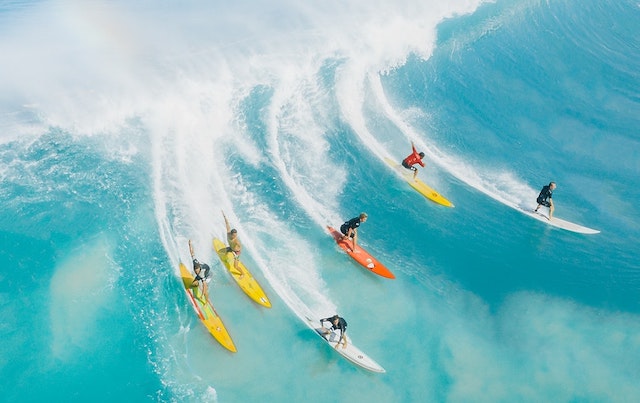 Best Surfing Spots in Mexico
There are dozens of surf towns that promise great waves, stunning beaches, and pristine waters in Mexico. You just need to find one that suits your preferences for your surf trip in the country. That said, here are some of the best surf spots that you can check out on your next trip.
#1 Puerto Escondido
Puerto Escondido is located in the state of Oaxaca and is one of the best beaches to catch 20 feet wave curls. This can be daunting for novice surfers, but don't worry. There are other options that will fit surfers of all skill levels.
Experienced surfers should make their way to Playa Zicatela where they can enjoy the high waves rolling in. This "Mexican pipeline" has often been compared to Hawaii's pipeline because of the amazing waves. Aside from that, there are areas that will suit those who are just learning how to surf for the first time.
Escondido offers a lot of fun activities to its guests. You can visit a surf school to learn how to surf, plus, there are surfboard rentals available here too. If you get tired of the water, there are bars and restaurants to visit for a delicious meal. A good example here is Playa Carrizalillo. It's a sheltered cove where you can take advantage of their surf camp for beginners.
If you are just starting out as a surfer, La Punta is a good choice. It is a left-hand point break with small waves so you can practice your surfing skills. The summer months are the best time to visit if you want to catch the perfect waves.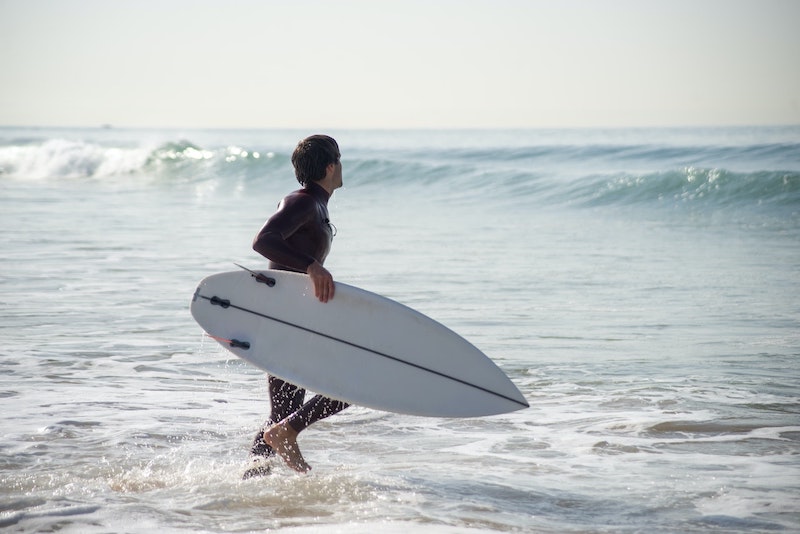 #2 San Agustinillo
Another option for beginner surfers is San Agustinillo. The type of wave that you will find here will suit beginners who want to practice some more. Intermediate and advanced surfers will catch good waves from the South swell here as well. You can use shortboards, longboards, or bodyboards here without any problems.
#3 Punta Mita
Punta Mita is the perfect place to catch big breaks along the Riviera Nayarit. However, traveling here can be a bit pricey because of its remote location. If you are willing to splurge on your vacation in Mexico, this is a good spot to be. Not only will you have easy access to the waves, but there will be fewer people in the area too.
There are various accommodations to choose from so you will not run out of options. Additionally, the resorts offer a fantastic view of the nearby surf breaks. There are good waves to catch here with its main draw being close to the town itself.
#4 Salina Cruz
Another example of a surf destination in Mexico is Salina Cruz. What used to be a secret spot for locals has now become an attraction to surfers. Its main draw is its warm water and consistent surf. If you are planning on visiting this small town, make sure that you follow their rules. They have a surf etiquette here that you should be mindful of.
Aside from that, this town has plenty to offer you in terms of activities. They have various shops to visit plus restaurants to try out. You won't run out of things to do when you book a stay here. In fact, you can check out Punta Conejo if you are looking for accommodations.
The famous Rip Curl Pro search was done close to Salina Cruz. You'll find that the best surfers competed in Barra de la Cruz.
#5 Puerto Vallarta
Puerto Vallarta is a great place to add to your list of beach towns in Mexico. There are stunning beaches with huge waves inviting you to the waters. They also have cobblestone streets, plenty of shops, and a church downtown. If you prefer staying in a beach town that sees plenty of crowds, this is a good choice.
The town has a city vibe to it with busy shops and nightlife worth experiencing. On a good note, you can travel outside the town proper if you want some peace and quiet. The neighboring areas do have surfs that you can try out like in the case of all-inclusive hotels or other neighborhoods.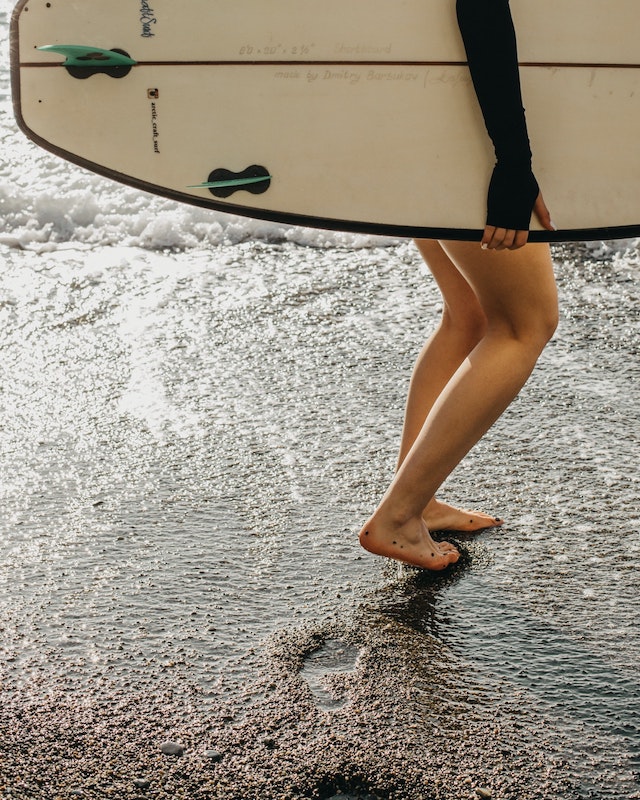 #5 Ensenada
Ensenada is the unofficial birthplace for surfing in Mexico. American surfers first explored the beaches here back in the 1960s. From then, it has become the go-to destination by SoCal residents who want a beach break.
Make your way to Playa San Miguel where you can expect long rides waiting for you. It has a black sand beach that contrasts well with the blue waters. Additionally, Playa Hermosa is suitable for those who are just taking up surf lessons.
Don't forget to check out Isla Todos Santos. This is the best place to find big wave surfing spots in the country which are often referred to as Killers. If you are looking for impressive swells, then visit the area during the winter months. Take note that the water temperature will be cold, so wear a wetsuit here.
However, because of the excellent surf here, surfers across the globe travel here. The beach gets crowded because of this.
#6 Mazatlan
The city of Mazatlan has always been a swell magnet. Expect incredibly long rides here because of the hollow and fast point breaks. You'll also experience numerous barreling sections here too. Surfers of all levels are welcome here. Playa Los Pinos is a good choice if you are a beginner surfer. On the other hand, Playa Los Atlas is ideal for the more advanced surfers.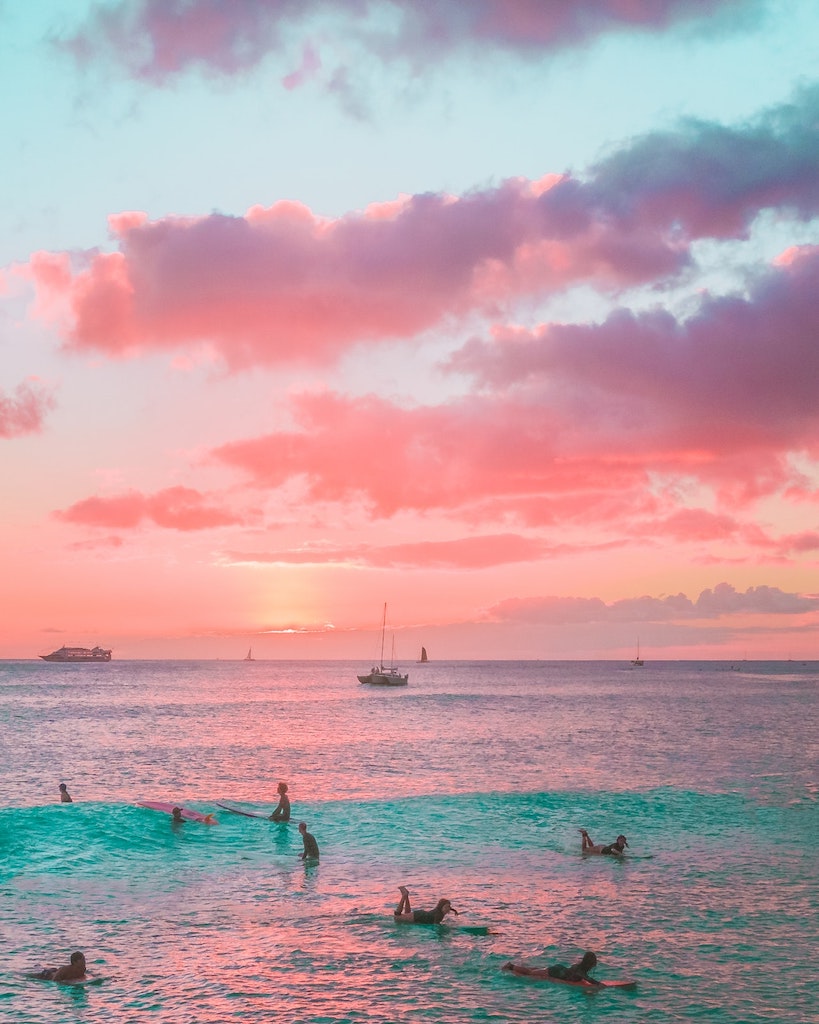 #7 Boca de Pascuales
The tiny state of Colima is one of the favorite surf spots by experienced surfers. After all, Boca de Pascuales has some of the best barreling tubes in the country. Additionally, the waves here can be pretty tough and have been breaking boards frequently. It is best that you bring an extra surfboard if you plan to surf here.
#8 Los Cabos
Los Cabos has been considered to be one of the best surfing spots in Latin America. The combination of great waves and fewer crowds are among its main draws in the Northern Baja. You can find high-quality breaks from its coast that stretches from Cabo San Lucas all the way to San Jose del Cabo in Baja California Sur.
The East Cape is found between San Jose del Cabo and Cabo Plumo. You'll find warmer waters and fewer people here. Aside from that, you can also visit Acalpulquito and Zippers which are just a short drive in Los Cabos. They have swells that will work well for all surfing levels.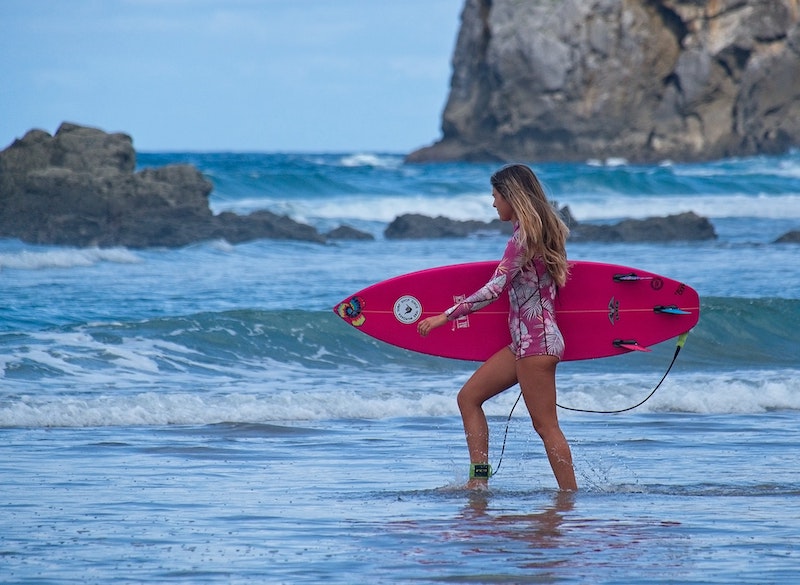 La Pastora is known for its right-hand point break with triple overhead. If your surfing skills are advanced this is the best place to go. Aside from that, if you prefer to spend the day on the beach, visit Playa Los Cerritos. This is a favorite spot for surfers and longboarders.
Another option is Playa Pescadero. It is best known for being an uncrowded A-frame reef break. The waves at San Pedrito are best for intermediate to advanced surfers.
#9 San Blas
San Blas boasts of the longest surfable wave across the globe which is found in Matanchen Bay. In fact, it holds the Guinness Book of World Records for it. Then there is Las Islitas that offers up to 5,700 ft of rides. What's even better is that the waves are mellow here which can suit surfers who are just starting out.
Stoner's Point, on the other hand, is where you will find classic point breaks. Experienced surfers will fall in love with the waves here.
#10 Sayulita
Sayulita is located in Nayarit. It is known for its big waves coming from the Pacific Ocean. You can also catch larger waves outside of the beach town if you are a more experienced surfer. Playa Sayulita is the main beach and on its left side is where beginners can find mild waves. Aside from that, the right side is where you can find point breaks if you want to level up your surfing skills.
While you are in Nayarit, check out San Pancho too. Its one-kilometer coastline is sometimes filled with surfers waiting for the waves. There are days when you can catch the perfect waves here which is why locals and tourists flock here.
Mainland Mexico Surf Awaits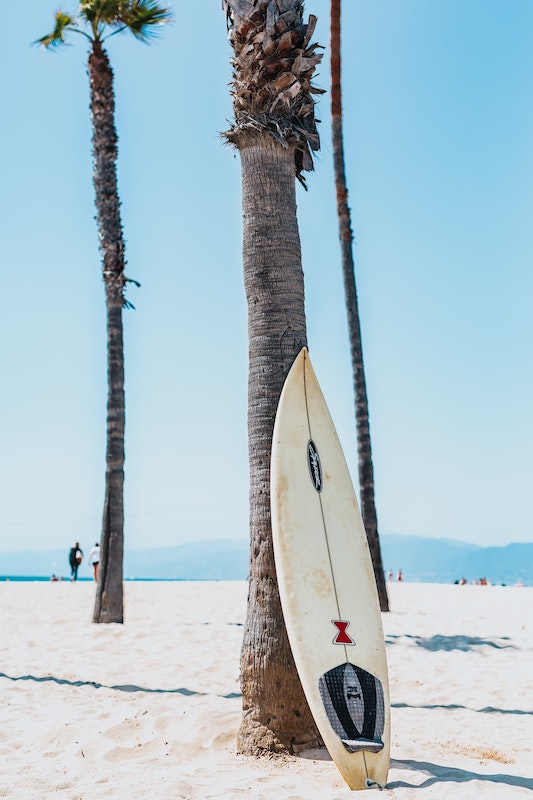 The surfing culture in Mexico is an impressive one. With diverse waves to catch from its long coastline, it is impossible not to find a good start-off point. Take advantage of the swells coming from the Pacific Ocean as it is fast becoming a favorite for surfers across the globe. The best part is that there are waves that will suit all kinds of surfers here.