Puerto Vallarta is an excellent destination and popular place for a vacation that is only 400+ miles from Mexico City. This charming city is located on Banderas Bay and has the sea on one side and the Sierra Madre mountains. This Mexican city on the Pacific coast, along with its downtown area, has everything to offer, from beautiful beaches facing the ocean to relaxing hot springs overlooking the jungle.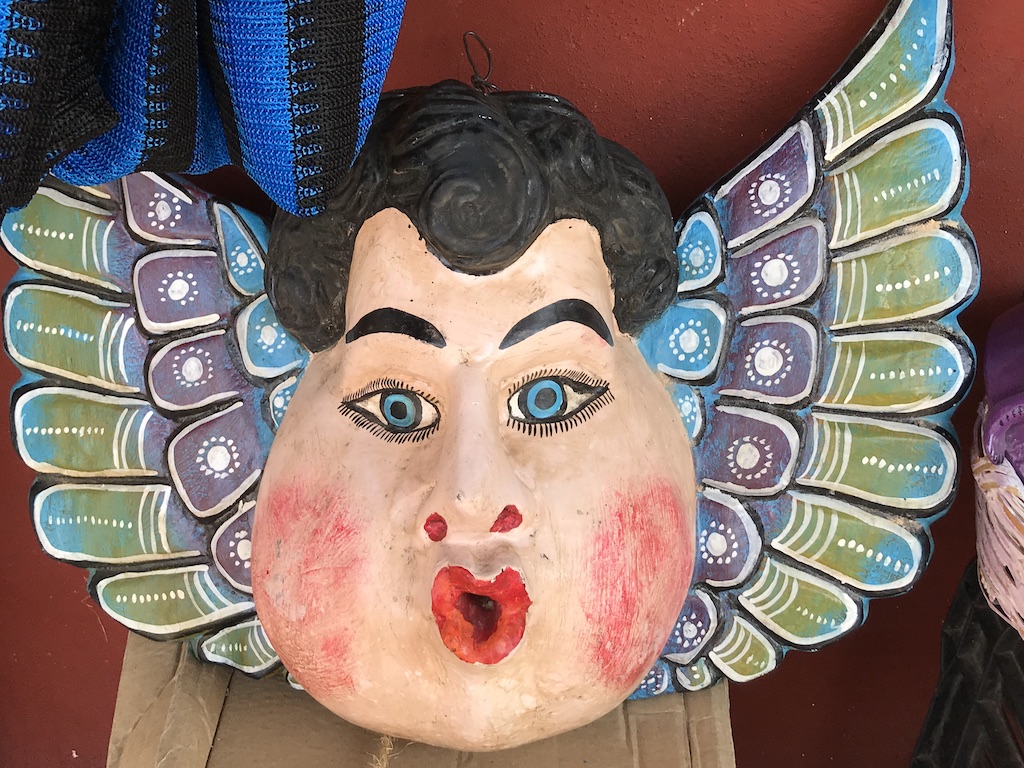 However, like any other popular attraction, you'll find many hotels in Puerto Vallarta, and choosing where to stay can be difficult. The right hotel will make your trip much more enjoyable; staying somewhere with terrible views or inconsistent service can put a damper on your holiday. Here are some tips for finding a great place.
---
What's in this post:
hide
Where to Stay in Puerto Vallarta, Mexico:
Best Areas and Neighborhoods
---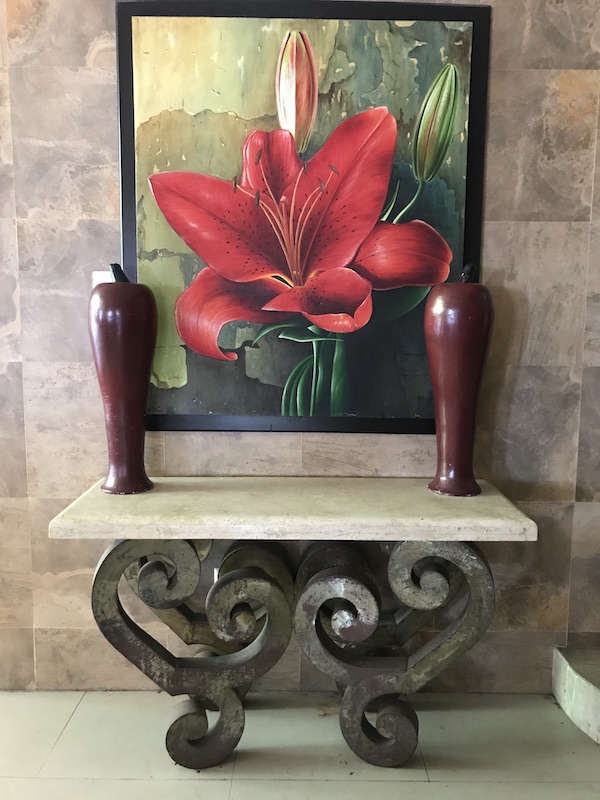 There are also more peaceful places to visit in Puerto Vallarta. For example, take a stroll along the Rio Cuale, which runs through the city's center, or go on a fantastic jungle canopy tour.
When considering where to stay in Puerto Vallarta, a convenient location is often one of the most important considerations. If you want to see sights during the day and enjoy nightlife at night, it is one of the best areas in or near the city center. There are some nice hotels on the outskirts of Puerto Vallarta, but they can often feel isolated. It is also important to check whether you need a car for your trip; if so, it may be better to stay outside the center, since parking can sometimes be challenging.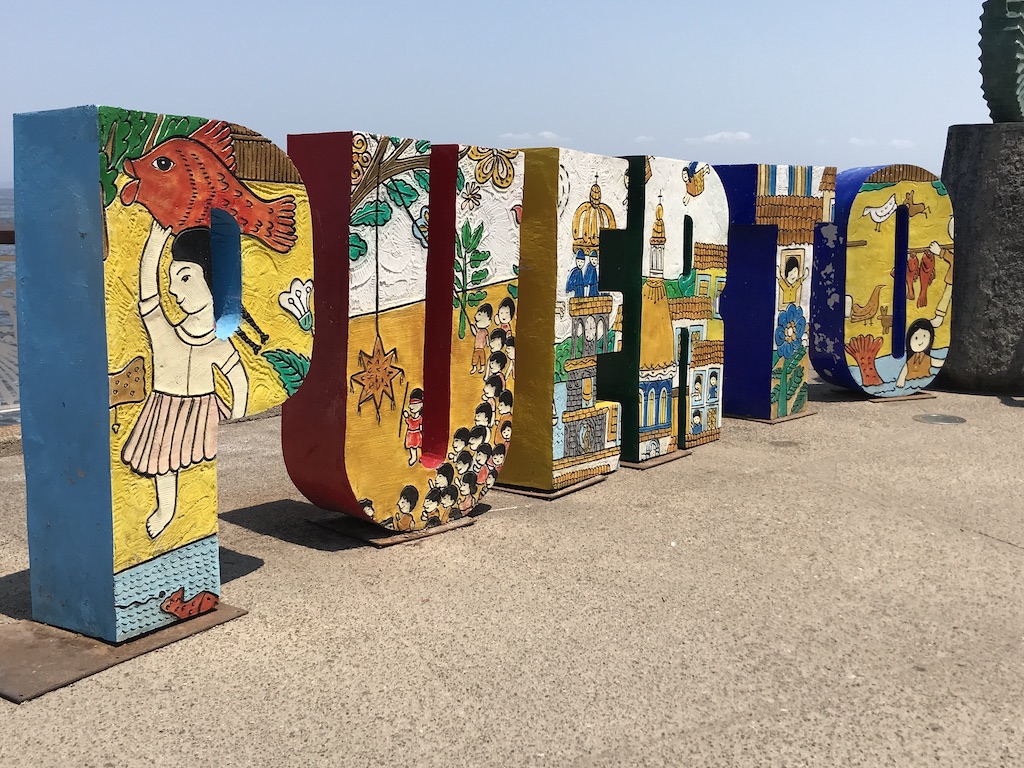 Another thing to consider is proximity to any specific activities. Some locations have easy access to the ocean, while others are close enough that hiking into the jungle is an option. If you plan on surfing or swimming during your vacation, staying in an area with beautiful views might be more important than overall convenience when planning where to stay in Puerto Vallarta.
If you're looking for inexpensive hotels in Puerto Vallarta, it's vital to investigate the amenities. You might find a low price, but you'll end up spending more on activities and parking if the amenities aren't good. The location can also make a difference; hotels in quieter areas with no nightlife tend to be cheaper than those in busier sections of town.
It is often best for your vacation when choosing where to stay in Puerto Vallarta if you only book one room. If there is just you and your significant other, it's simpler and cheaper than booking two rooms at once – even though some resorts may offer really attractive packages with multiple rooms. Of course, you can always book another room or upgrade later if friends or family want to join, but this allows you the best time to research locations and prices without feeling pressured into anything.
The Marina Puerto Vallarta
The Marina is a high-end coastal area in Puerto Vallarta with several gated home communities and all-inclusive resorts. Around the marina, you'll discover excellent eateries and businesses where you may eat and cruise in luxury boats and yachts.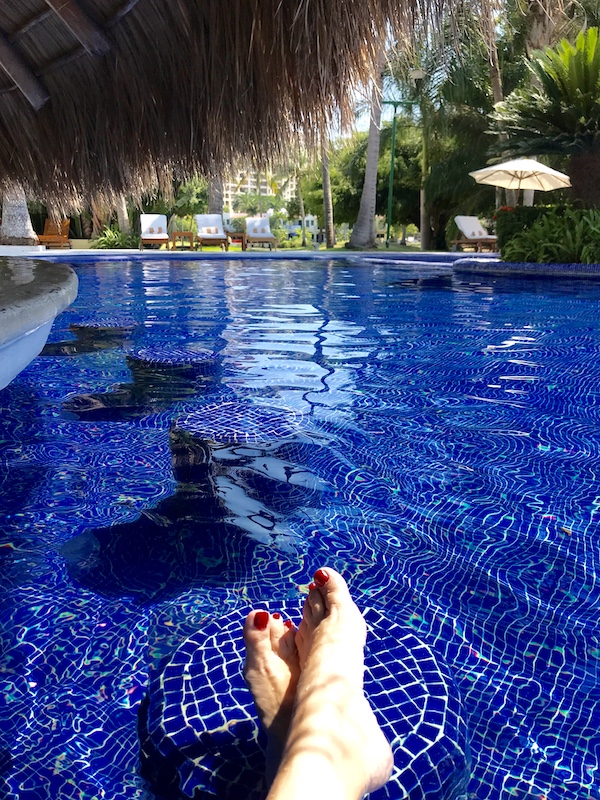 6.2 miles from the heart and soul of Puerto Vallarta, you may stay in this tranquil location to enjoy the quiet life in Marina Vallarta. Buses frequently run in Puerto Vallarta, and at night you can always take a taxi or Uber.
The vibrant restaurant scene, very popular area among tourists and ex-pats alike, popular beaches, and spectacular ocean views from the Sierra Madre tropical hills make Puerto Vallarta a highly popular destination for people of all dietary preferences. Plus remember to bring the best things to wear when you go to Mexico.
There are numerous excellent all-inclusive hotels and Airbnb in this region. If you decide to stay in the Marina, here are my top recommendations.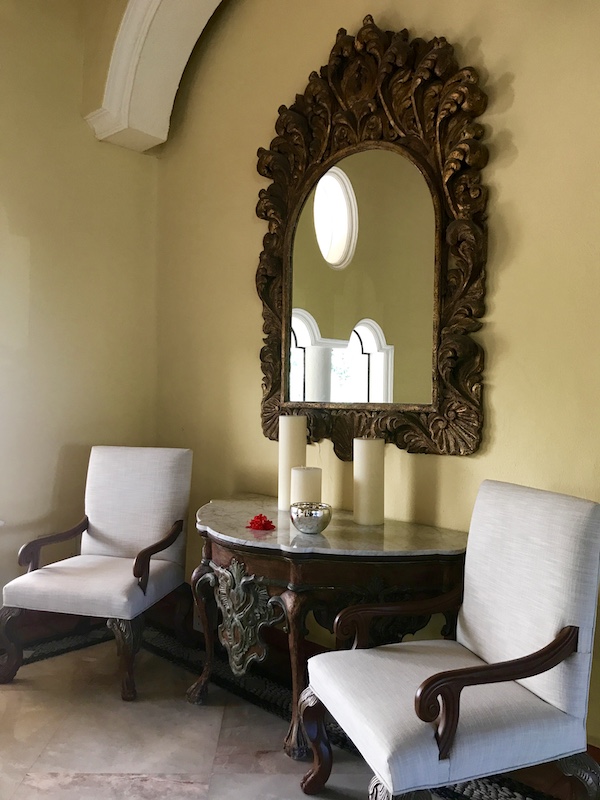 #1 Velas Vallarta
Surrounded by lush tropical vegetation, this resort's private beach is one of the best things along the coast of the Pacific Ocean.
Velas Vallarta has a spectacular outdoor pool with a swim-up bar and hot tub, as well as excellent WiFi throughout the hotel grounds for your business needs. Also, all spacious suites feature roll-top bathtubs for two and big windows with ocean views. The service is applauded by many who choose to stay at Velas Vallarta All Inclusive Hotel in Puerto Vallarta. They also have a site restaurant and great drinks!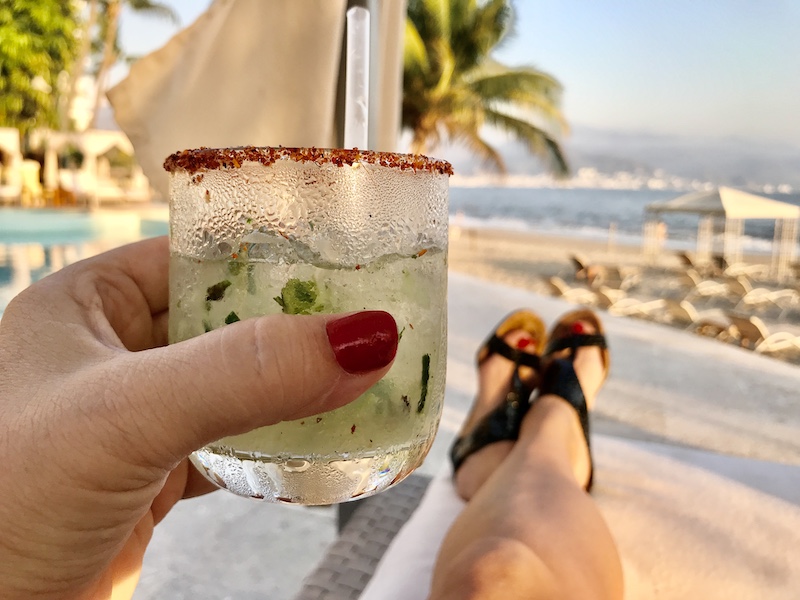 #2 The Westin Resort and Spa Puerto Vallarta
Just across the street from the Marriott is another high-end resort in the same area. The Westin has everything you could ask for grocery service, free Wi-Fi, spa services, and several great restaurants. There's also one of the most impressive pools in town!
#3 Riu Palace Riviera Nayarit
If you're after a luxury Puerto Vallarta hotel, this is your best choice out of all hotels I've mentioned so far. The Riu is on the beach and features an impressive buffet, casino, babysitting services and children's club, spacious rooms with LCD TVs, and many more luxurious amenities.
#4 Marriot Puerto Vallarta Resort and Spa
This resort is a short walk from the Marina and offers great views of Banderas Bay. In addition, it features an outdoor swimming pool, two on-site restaurants, room service 24/7, and all attractively decorated rooms with wonderful amenities. One of the best places to stay is in the coastal area in Puerto Vallarta.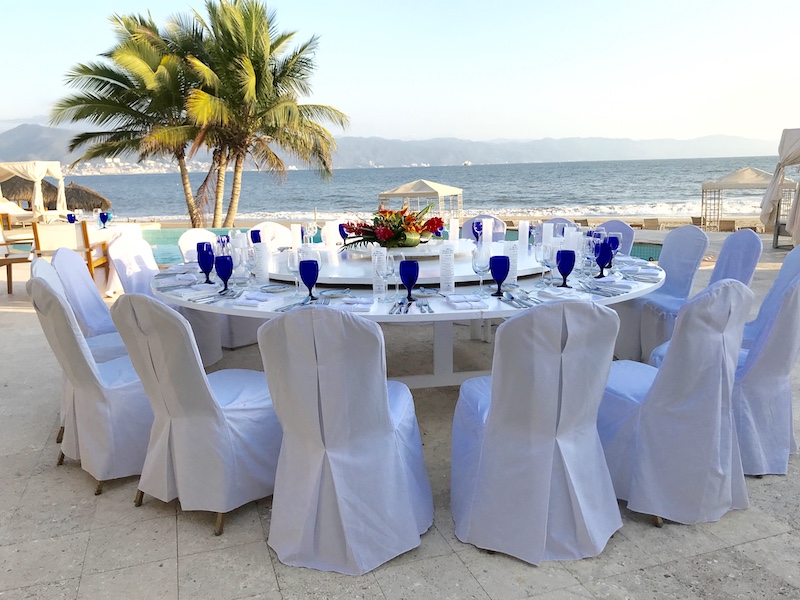 #5 Melia Puerto Vallarta All-Inclusive Resort
Another great alternative to the Riu is this resort, which has a two-story restaurant and offers access to the beach. Their large rooms come with minibars, microwaves, safes, and TVs. There are also many dining options onsite, free Wi-Fi, and activities for children of all ages.
#6 Secrets Aura Cozumel
Just a little outside of Puerto Vallarta are some of the best luxury hotels around town. This Secrets hotel offers plenty of great food options at its restaurant, but you'll need to take a taxi or car into town for nightlife since it is 5 kilometers away from the center.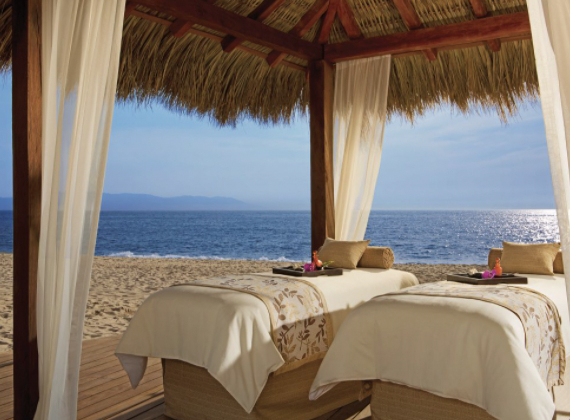 #7 JW Marriott Los Cabos Resort & Spa
This resort offers great quality at a higher price point than most other resorts in this area. It has everything you could hope for: the best restaurants, luxurious guest rooms, a great rooftop pool, and access to the beach.
#8 Casas de los Suenos Marriott Ocean & Golf Resort
This resort is home to one of the most beautiful beaches in all of Mexico! If you are looking for bright blue water and white sand, look no further than Casas de Los Suenos. There are also plenty of activities onsite, including golfing, scuba diving, kayaking, and more. You can even take an ATV tour or horseback riding adventure right from the resort!
Puerto Vallarta Zona Hotelera (Hotel Zone)
The "Hotel Zone" is the portion of the bay where cruise ships dock, including the port and beachfront between downtown and the Marina. You may stroll along the beach to visit the old town if you like. It's a touristy area with lots of locals because all of the shopping malls are located there.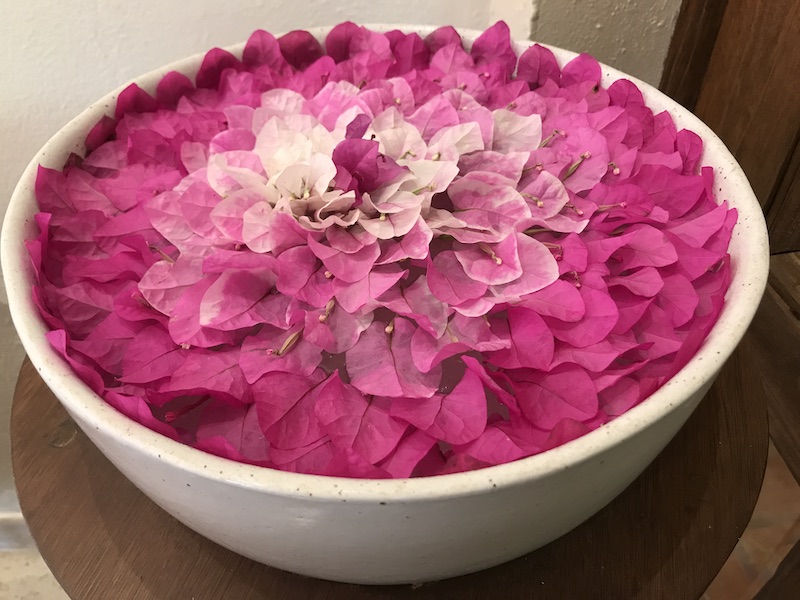 If you choose to stay in the Hotel Zone and want live music, bars, and nightlife — there are some excellent hotels there as well.
#1 The Westin Resort & Spa Nuevo Vallarta
This hotel is just across the bridge from downtown with many amenities, most notably an amazing infinity pool with views of the sunset over the bay. This New Vallarta resort also offers access to world-class golf courses, a spa area, several restaurants on-site, and spectacular views of Banderas Bay!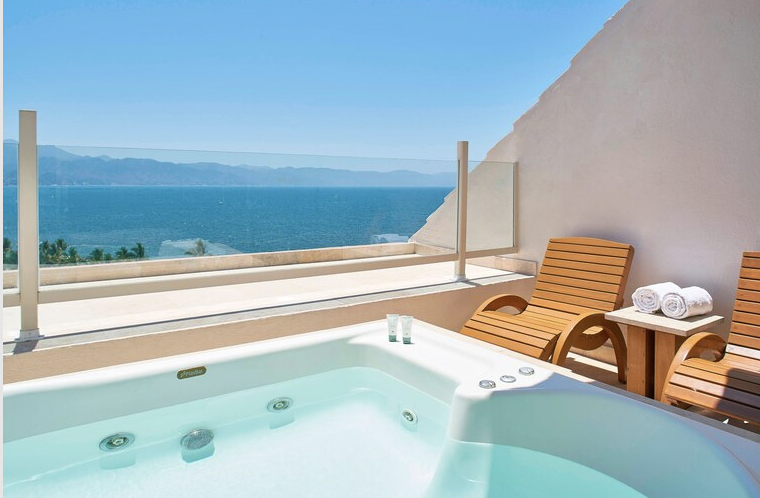 #2 Villa Premiere Boutique Hotel & Art Gallery
A truly unique experience can be found at this luxury boutique hotel that has received numerous awards and accolades recently for being one of the best hotels in Old Vallarta. It's decorated throughout with original art pieces, which makes it stand out from your typical resort. They also offer great food at their restaurant within sight of the cathedral.
#3 Kristal Vallarta Hotel
This hotel is right in the center of the old town Puerto Vallarta. It's walking distance to everything you could want, including small shops, bars, restaurants, and public transport. The rooms are very large and comfortable, with hot tubs on their private balconies!
#4 Sheraton Buganvilias Resort & Convention Center Puerto Vallarta
This luxurious hotel has everything you could ask for great food options, including an all-you-can-eat buffet restaurant, two swimming pools, gym facilities, and even a wide range of water sports available, including scuba diving!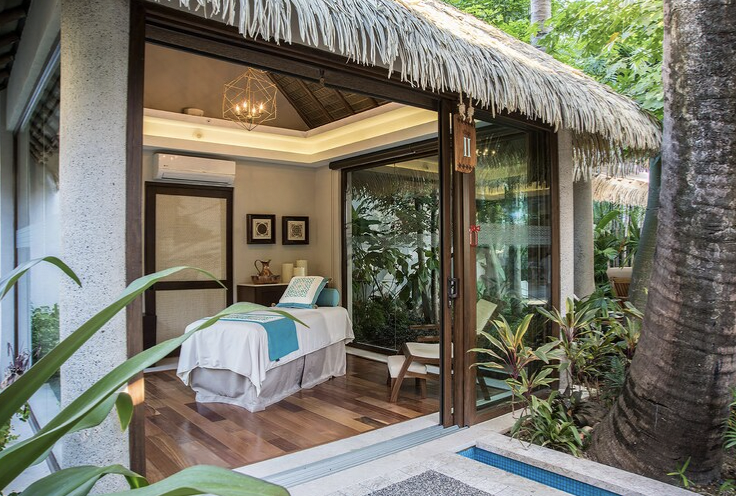 #5 Hyatt Place Puerto Vallarta
Right next to the Marina is this perfect place and affordable hotel with a bar on site. There are also several dining options close by in the shopping malls if you're looking for an easy walk after a long day of sun and fun!
Puerto Vallarta Old Town Zone: 5 de Diciembre
With many characters and individuality, the old city is the most beautiful and exciting part of Puerto Vallarta. The beach walkway (Malecon) begins here and extends to Zona Romantica at the end of Playa de Los Muertos.
The house of the couple Elizabeth Taylor and Richard Burton (starring actor in "The Night of the Iguana," a film filmed in Puerto Vallarta) are located here in Old Vallarta. They purchased it after announcing their relationship and moving to town.
At the top of one of these cobblestone streets, you may walk along while watching amazing sunsets over Banderas Bay in the older version of Puerto Vallarta. The most beautiful colonial homes are found in this part of town, and historic buildings, art galleries, and expensive restaurants.
#1 Hotel El Pescador
This beautiful hotel is known for its delicious food and incredible views. It's located right on the marina, with spectacular views of the bay, especially at sunset! The rooms are also adorned with bright colors and modern amenities like Wi-Fi and safes and a restaurant bar on site.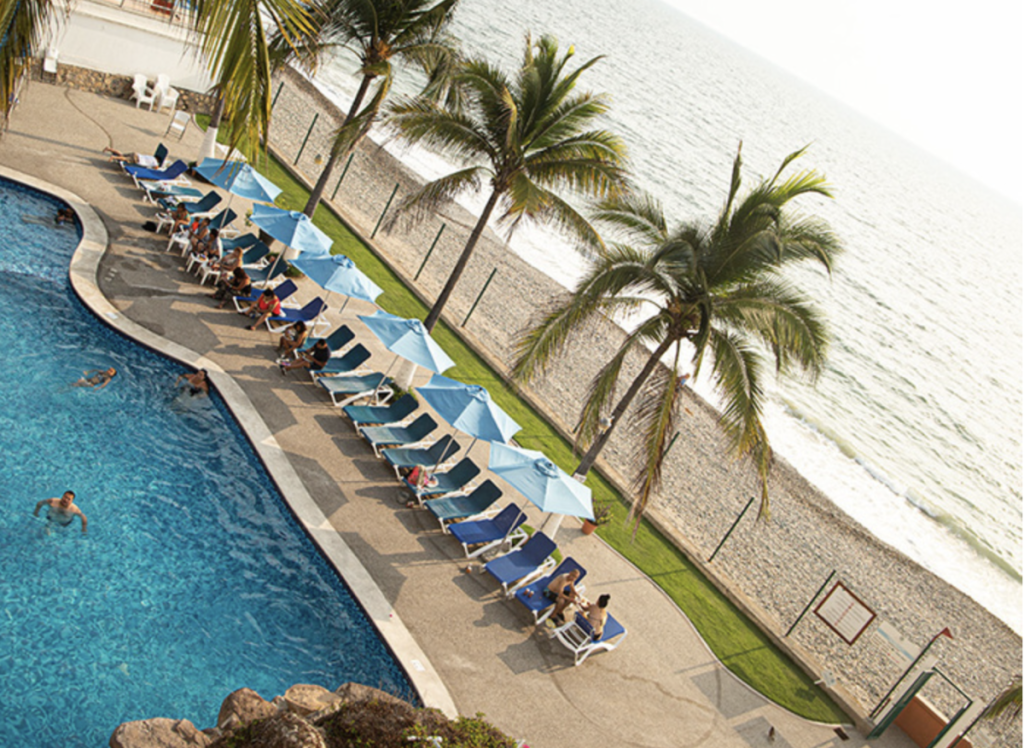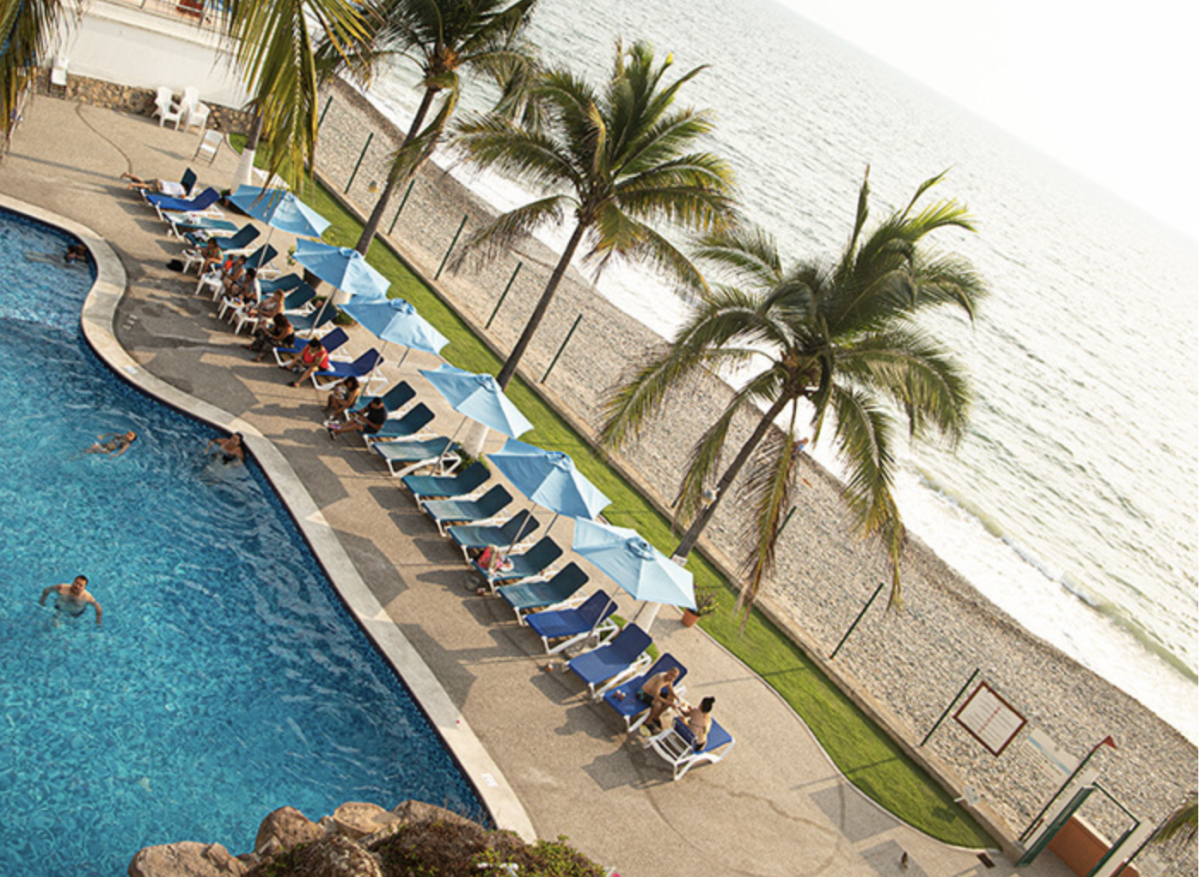 #2 Villa Premiere Boutique Hotel & Romantic Getaway
This luxury boutique hotel has received numerous awards and accolades recently. It's decorated throughout with original art pieces, which makes it stand out from your typical resort. They also offer great food at their restaurant within sight of the cathedral.
#3 Don Pablo Collection Hotel Group
This group offers excellent service! They are well known for staying true to their family-friendly roots while still being luxurious at an affordable price point. The Don Pablo Collection includes Hotel Divi, Hotel Encanto, Sabor A Mexico and Casa Corazon Estates & Resort. I would recommend either of the last two hotels mentioned if you're looking for a romantic getaway or have children in tow because they are located in more common areas of Puerto Vallarta.
#4 Hotel Rosita Hotel Abrego
This boutique hotel on the first floor of a building is an excellent choice and gives guests a peek at life in Puerto Vallarta. The rooms are decorated with original art pieces, including hand-made wooden furnishings that make them unique.
#5 Luna Liquida Hotel
Hotel Luna is a stylish, cozy, and secluded boutique hotel offering luxurious rooms with king beds. The staff members are well trained to accommodate each guest's needs to the best of their abilities. It's a small quiet retreat that still offers access to restaurants and bars within walking distance. Just 10 minutes from downtown Puerto Vallarta!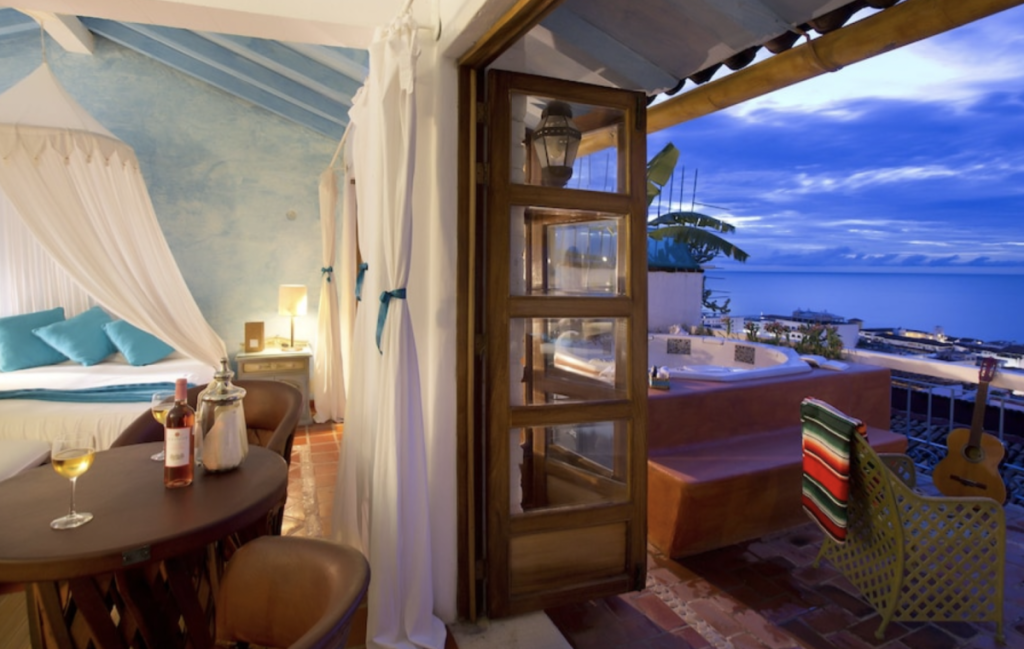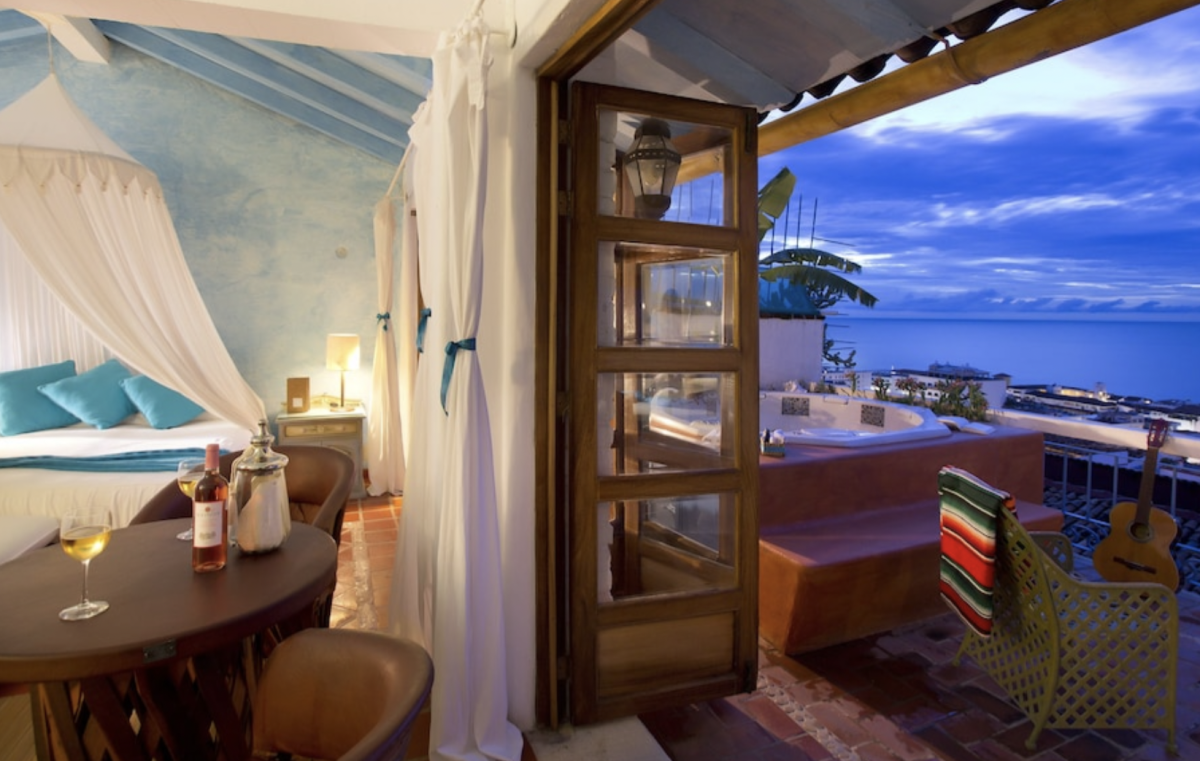 #6 CasaMagna Marriott Puerto Vallarta Resort & Spa
This hotel is another great option for anyone staying in Puerto Vallarta. This resort is home to 400 luxurious guestrooms and suites, not to mention all of the modern amenities you could want: spa services, multiple restaurants, gym facilities, and even an excellent children's play area!
#7 Hacienda San Angel
This hacienda is an excellent choice for anyone wanting to stay close to the beach! It's located down a private drive with views of Banderas Bay and has impressive gardens, fountains, and columns. The friendly staff offers complimentary breakfast every morning, plus there are several dining options within walking distance.
#8 Casa Kimberly
This beautiful casa is a 12-room hotel with a European style and offers guests a luxurious experience. It's the best of both worlds – close to downtown Puerto Vallarta and in a quiet area with lush vegetation and flowers as far as the eye can see. Perfect for couples!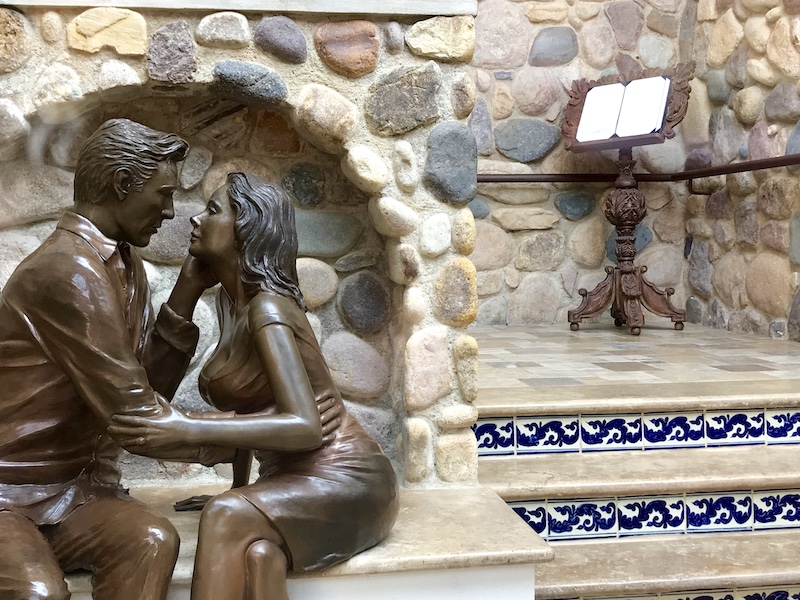 El Centro: The Center of The Action
El Centro is the heart of Puerto Vallarta and is full of life. The Parish of Our Lady of Guadalupe is located here, the most recognized Puerto Vallarta symbol. At the Naval Museum, you can learn about the region's history.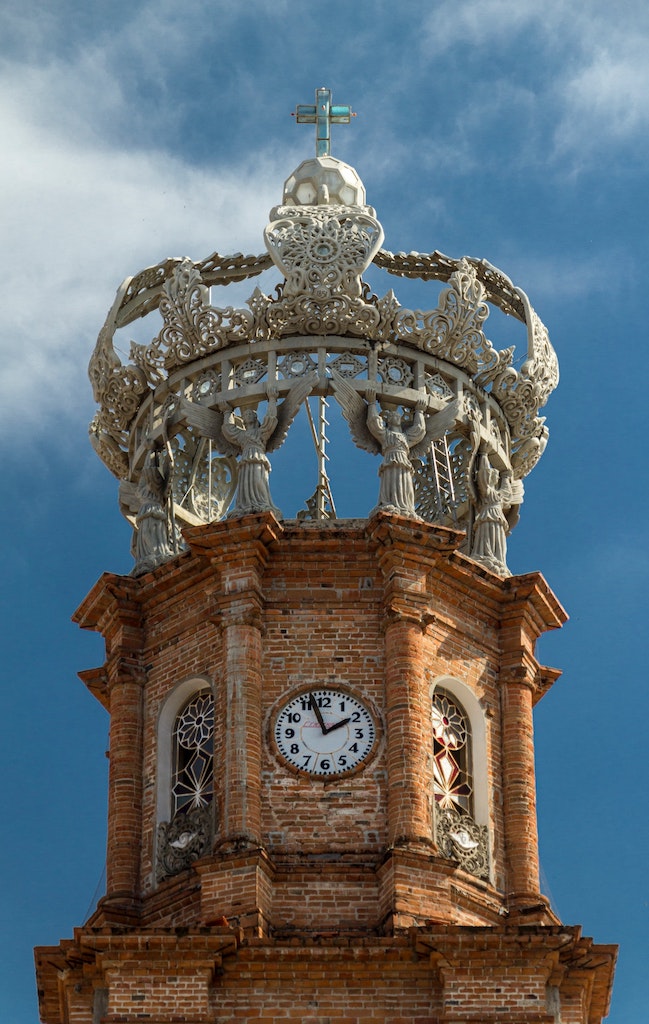 The Church Square, or Plaza de Armas, is located in front of the church. The Malecon is also found here in El Centro. This seaside walkway is home to a variety of sculptures and local merchants and, of course, some breathtaking vistas.
Most of the resorts are located near Playa Camarones, allowing guests to be close to the beach and take in ocean views.
#1 Rio Maleco Boutique Hotel
This boutique hotel is stylishly decorated with Mexican antiques and offers lovely rooms. It's also conveniently located right on the edge of El Centro, close to many restaurants and shops.
#2 Casa Porto Alegro
One of the more upscale hotels in Puerto Vallarta, Porto Allegro, offers rooms at different price points depending on your preferences. The whole hotel is well maintained and clean and has a variety of amenities to offer its guests: swimming pools, 21st-floor bar, and lounge with stellar views, fitness center, and much more!
Puerto Vallarta Zona Romantica (Romantic Zone)
The Zona Romantica is the most fashionable area in Puerto Vallarta, a little more up-to-date than the Old Town but with the same charm and character. It's the entire length of Puerto Vallarta that runs from Cuele River to Playa de Los Muertos' end, extending from east to west. On the Malecon side, it's connected to the original city via a bridge and swinging bridges linking Cuale Island, a great location for flea markets and restaurants.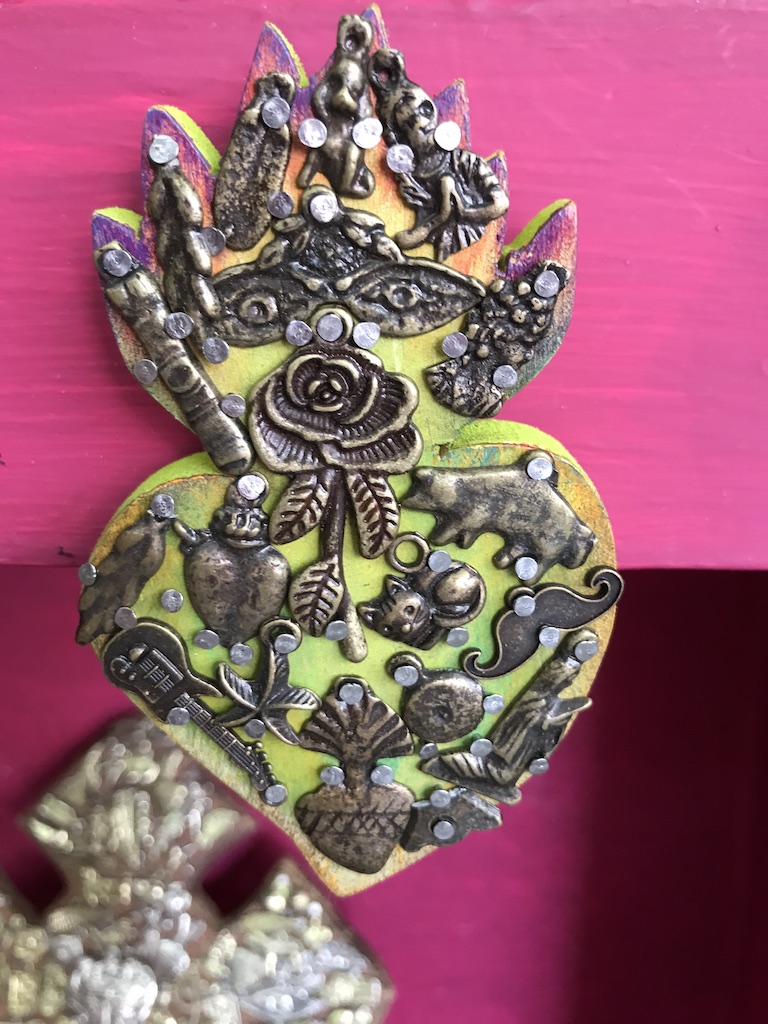 However, the city continues along the steep coast up to Conchas China, lined with hotels and condos boasting spectacular views over the bay. Don't forget to bring a beach chair and unwind on popular Los Muertos Beach.
#1 Villa Mercedes
This hotel is an excellent choice for anyone who doesn't want to stay too far from the beach but still wants an amazing view. Villa Mercedes offers breathtaking views of Banderas Bay and Nayarit State. There are several different types of rooms available, including suites with two balconies!
#2 Villa Lola
Located in a quiet area of Vallarta, this villa boasts spectacular views of the bay and even has its infinity pool! It features 3 bedrooms, 2 bathrooms, a gorgeous living room, and a fully equipped kitchen. There's also an outdoor grill for anyone who wants to cook outside. Villa Lola is a hidden gem.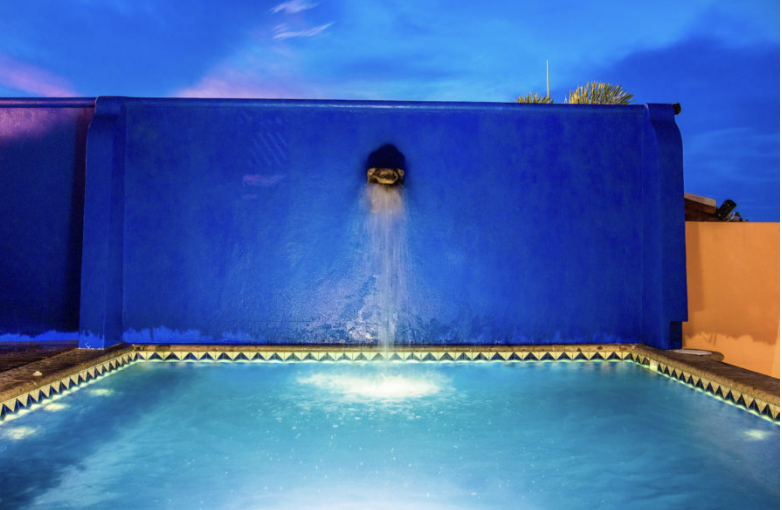 Puerto Vallarta Conchas Chinas – South Zone
A residential area situated on a hill, Conchas Chinas is a very peaceful and quiet neighborhood. It has been declared one of the city's safest areas, with low crime rates and excellent security. There are also lots of walking trails if you're looking to get some exercise!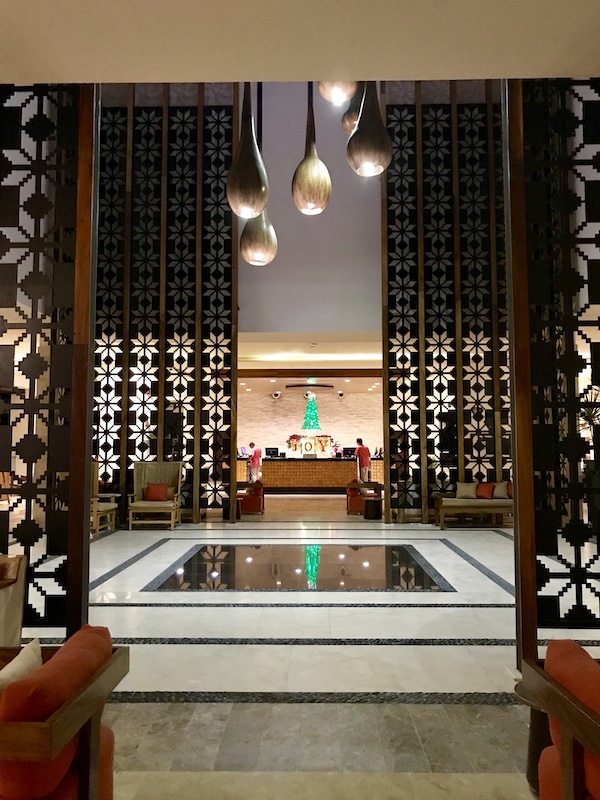 The next town south of Playa de Los Muertos is the quiet Conchas Chinas Beach. If you look up, you'll notice the stunning bay broken by high-rise condos and magnificent resorts overlooking it. It's only a 10-minute drive from the city to reach this peaceful region with beautiful hotels and villas that may be rented. If you want to go out at night, Uber or a taxi is readily available 24 hours a day, seven days a week.
Don't forget to call upon your inner botanist for a visit to the Puerto Vallarta Botanical Gardens.
#1 Grand Park Royal Luxury Resort Puerto Vallarta
This is the grandest hotel in Puerto Vallarta and is located on Cuale Island, near downtown. You can walk to most of the city's restaurants and boutiques from this great spot, but it also has a marina area with rental boats. In addition, there's a watercraft tour operator at the hotel so that you can explore Banderas Bay!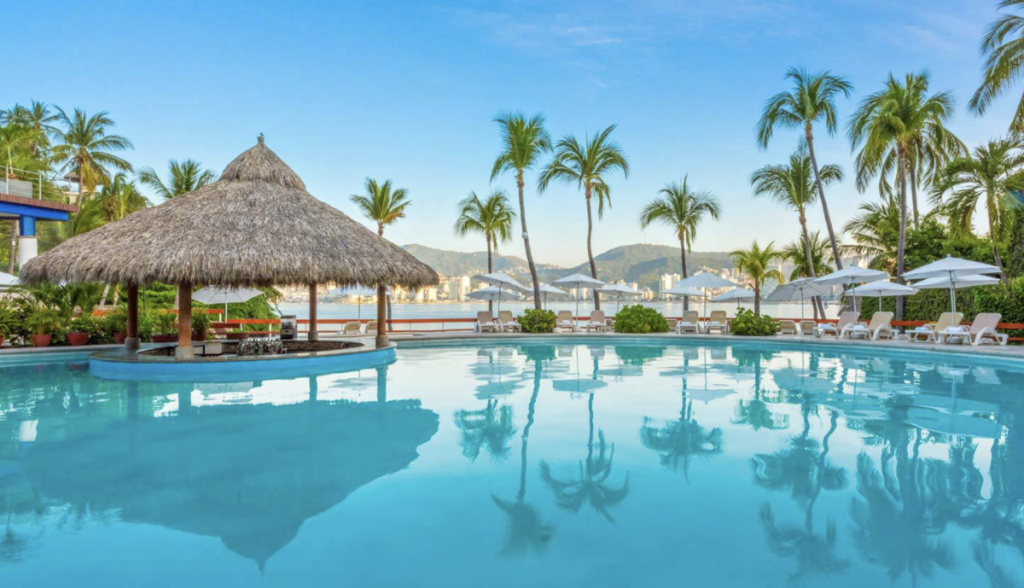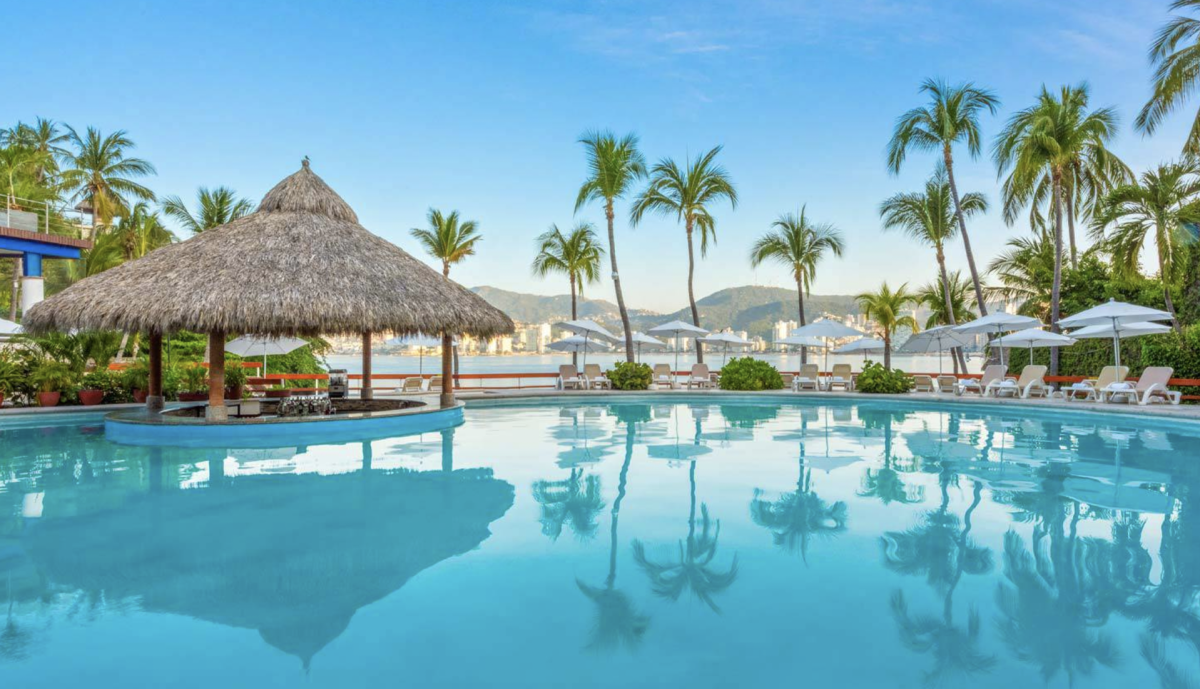 #2 Garza Blanca Preserve Resort & Spa
Located in a private and exclusive area, Garza Blanca offers an oasis of tranquility surrounded by lush vegetation. There are four different types of rooms available depending on your needs: standard rooms, junior suites, executive suites, or villas.
#3 Hyatt Ziva Puerto Vallarta
This is a great option for anyone who wants to stay near the beach and also play golf! As the best part of the Ziva Collection, Hyatt's all-inclusive package experience provides all guests with luxurious amenities such as an adults-only pool, pools for families, beach club access, several restaurants and bars, gym facilities, plus 24-hour butler service!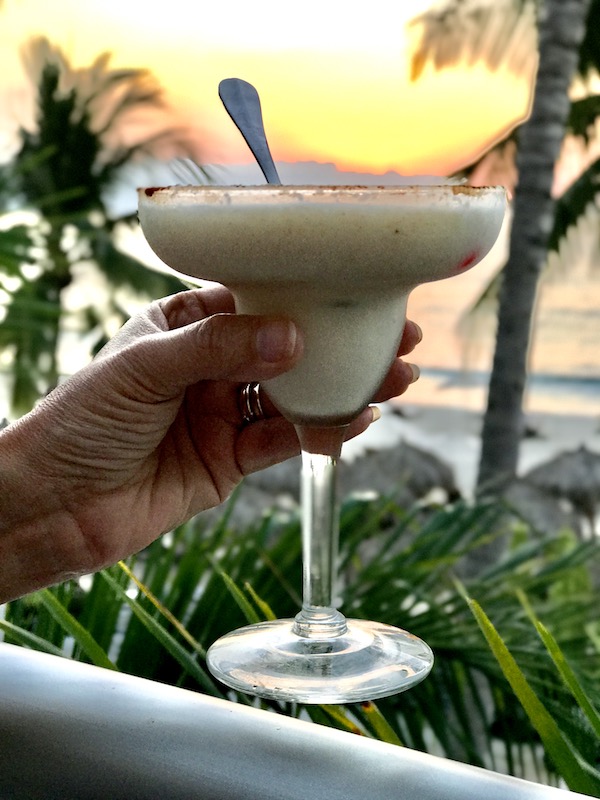 And Finally about Puerto Vallarta…
Puerto Vallarta is an excellent choice for anyone looking to travel and wants a combination of luxury and affordability, no matter if it is our first time in Mexico and on a tight budget. The pieces I've highlighted here are some of the best that Puerto Vallarta offers, but there is still much more!
What more could you want in a holiday, other than swaying palm trees, golden sand beaches, and drinks with tiny umbrellas? This city in the Mexican state of Jalisco on the Pacific coast has a lot to offer for your vacation money, totally different from any city in the United States.
Just be sure to plan ahead to avoid the crowd in the high season when you stay in Mexico! :)