Have you ever been curious as to how Disneyland and Disney World compare to one another? Because the names are similar, aren't they probably identical? Disneyland was the first Disney theme park to be opened, and it opened on July 17th, 1955. But what about Walt Disney World?
---
Which is older Disneyland or Disney World?
A Disney Throw Down!
---
Disneyland is older than the complete concept of Disney World. Walt had already developed much land in Central Florida, but he didn't have enough money for his plans, so he sold it to help fund Disneyland. The land that was already developed became part of what is now Downtown Disney.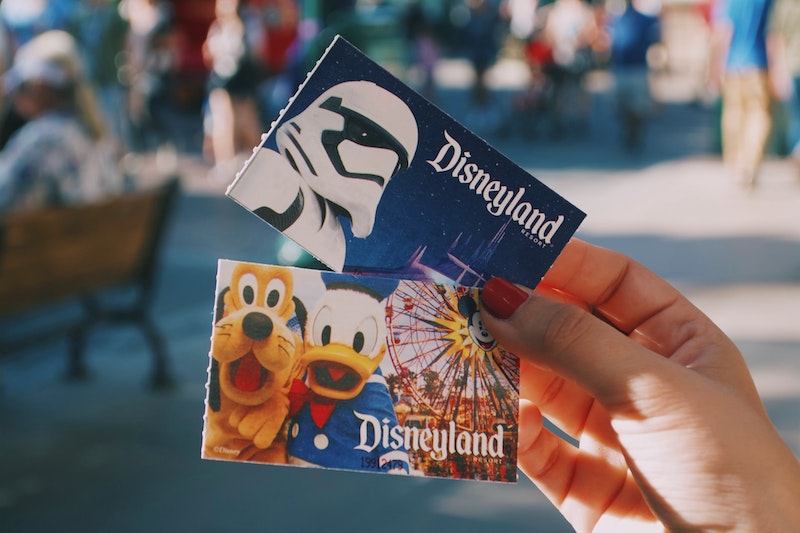 After Disneyland's success, people wanted more from Disney! So they persuaded him to put together another plan for Florida with 25,000 acres of land (40+ square miles). This idea then evolved into the "Walt Disney World" complex with four distinct Disney parks – Magic Kingdom, Epcot Center, Disney-MGM Studios (Disney's Hollywood Studios), and Disney's Animal Kingdom. The entire resort was finally finished in 1971. So, Disney World was Walt Disney's hindsight project!
Disneyland is dwarfed by Walt Disney World, which has four attractions to Disneyland's two (Disneyland Park and Disney California Adventure Park). But at the end of the day, they both have castles and churros and Mickey Mouse. So you could genuinely vacation in either original park and receive the same experience, correct? Incorrect. While both coasts provide Mickey-shaped snacks and Space Mountain, there are significant distinctions between the two-holiday locations that you should be aware of.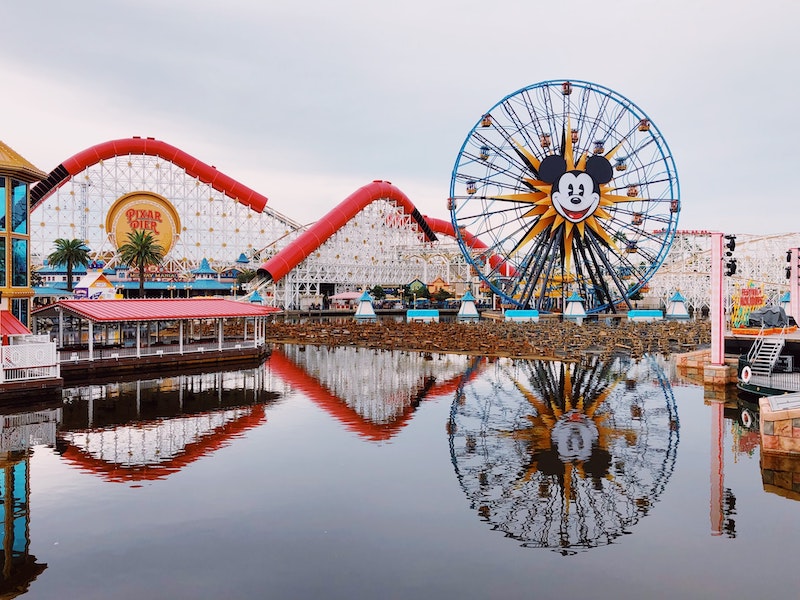 #1 A Major Difference in Size
The main distinction between Disneyland in Southern California and Walt Disney World in Florida is that Walt Disney World is a larger size. The Walt Disney World Resort is a massive complex with four theme parks, hundreds of hotels and various activities spread out about 25,000 acres. In contrast, the Disneyland Resort features only two theme parks and three hotels spread out on roughly 500 acres.
#2 Two Water Parks in the Walt Disney World
Walt Disney World also has two water parks, Blizzard Beach and Typhoon Lagoon. Disneyworld is more prominent than Disneyland, but that doesn't mean that the Disneyland Resort isn't still fabulous! Walt Disney World has an array of activities to offer its guests. Aside from the four major theme parks, there are also golf courses, tennis courts, campgrounds, full-service spas, and other things like shopping centers, along with many other attractions.
#3 More things to Offer in Walt Disney World
Walt Disney World even has many resort hotels to offer its visitors, including the beautiful Saratoga Springs Resort and Spa. The themed decorated rooms range from cozy cottages with full kitchens to luxurious suites that allow you to experience what it would be like living in a Victorian palace. If you aren't staying at one of the resorts, Walt Disney company also offers options for other types of accommodations.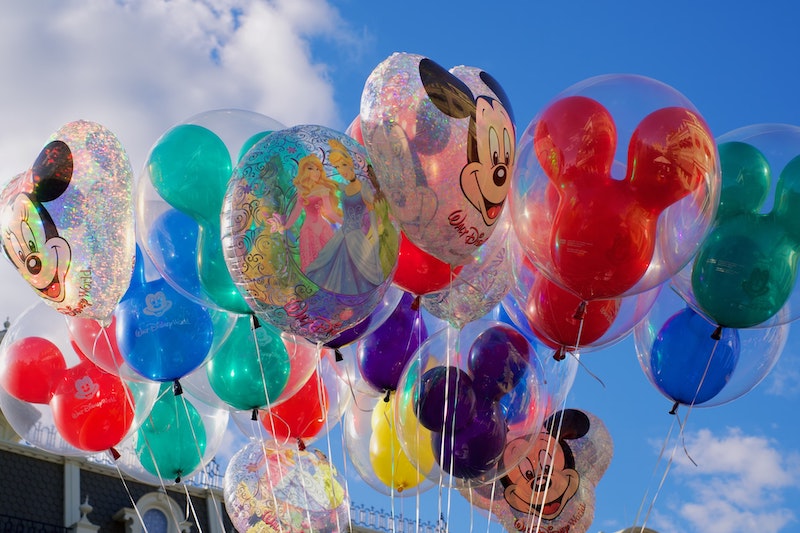 Disney World also provides free airport transportation to and from your Disney hotel through the Magical Express. If you're visiting Disneyland in Southern California, you can take a shuttle into Los Angeles or Orange County for a discount; however, there is an additional charge.
The four theme parks are divided into distinct areas called "lands." Each land provides guests with unique experiences based on beloved Disney stories. Guests can embark on many adventures while visiting these lands, including exploring Alice's Wonderland, sailing through Peter Pan's Flight, meeting all of their favorite princesses in Fantasyland, or riding Space Mountain over and over again.
Nearby is Disney's Grand Floridian Resort & Spa, which is accessible from both Epcot and Magic Kingdom parks, thanks to a beautiful new walking path.
Even though Disneyland is much smaller than Walt Disney World, it has its collection of beautiful lands and attractions! There are many fun activities for guests to enjoy, including riding on the Mark Twain Riverboat or the Sailing Ship Columbia, watching the fireworks over Sleeping Beauty's Castle, getting drenched on Tom Sawyer Island, discovering new exhibits at Club 33. Meeting all of your favorite characters from star wars (including Millennium Falcon), in Mickey's Toontown, experiencing some ghostly encounters at The Haunted Mansion, watching live entertainment shows featuring your favorite characters like Aladdin and Pocahontas, or seeing all of your favorite movies play out right before your eyes in 3D at the Fantasy in the Sky Fireworks Show.
There are also four golf courses, two mini-golf courses, boats for rent, pathways for walking, a game-packed boardwalk for strolling, and so much more that you can accomplish without buying a ticket for Disney theme parks.
Disneyland is in the Center of a City
Since Disneyland is in the middle of an incorporated city, there are many things to do right outside the resort! Downtown Disney has shops and restaurants and movie theaters, bowling alleys, karaoke bars, nightclubs, and live entertainment venues like House of Blues and Club Elena, which you can enjoy without entering either theme park.
The Walt Disney World Resort is a city with its little government known as the Reedy Creek Improvement Entertainment District. That implies that while you're in Walt Disney World, you're not just in Orlando; you're also on Disney-owned real estate for as far as the eye can see. Meanwhile, Disneyland is located in the epicenter of bustling Anaheim, California. So to get to non-Disney property hotels, restaurants, or other entertaining non-Disney activities in California, you don't have to go very far.
Different Accommodations
The accommodations at the Walt Disney World Resort are a lot more luxurious than those offered at Disneyland. The resorts offer features like full-sized kitchens, dining rooms, and washers/dryers, which you don't get from staying in a hotel room inside Disneyland.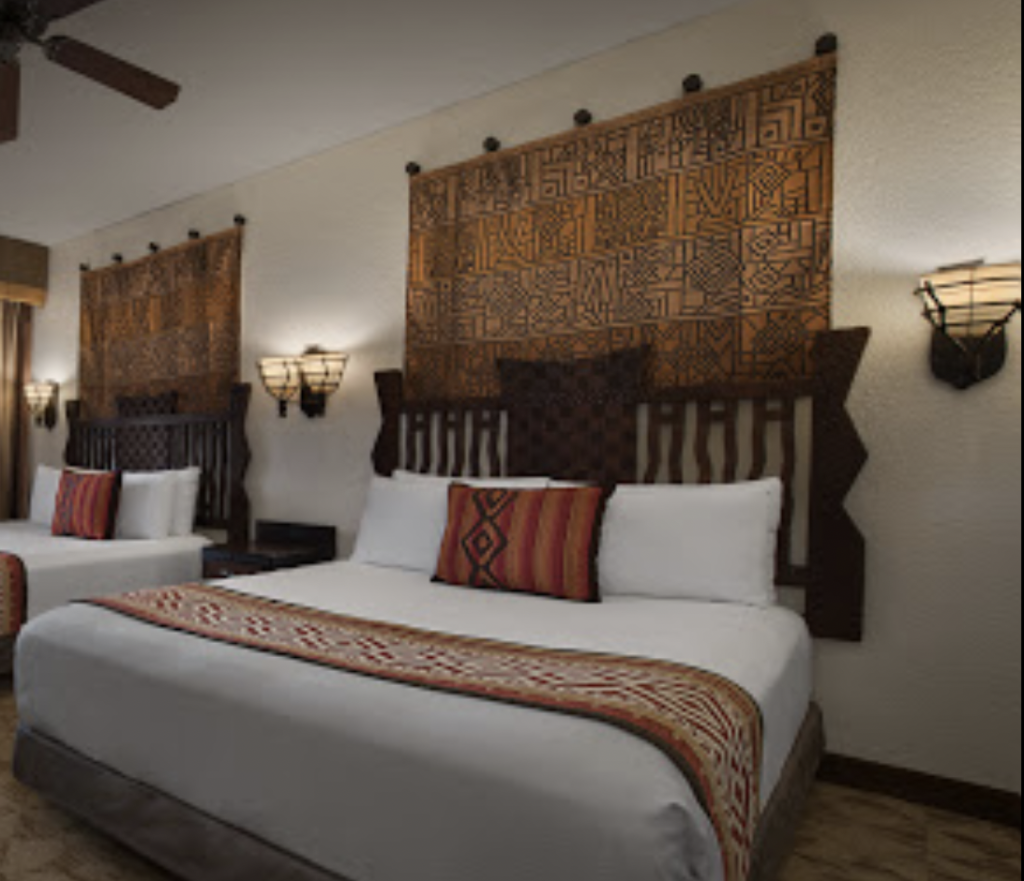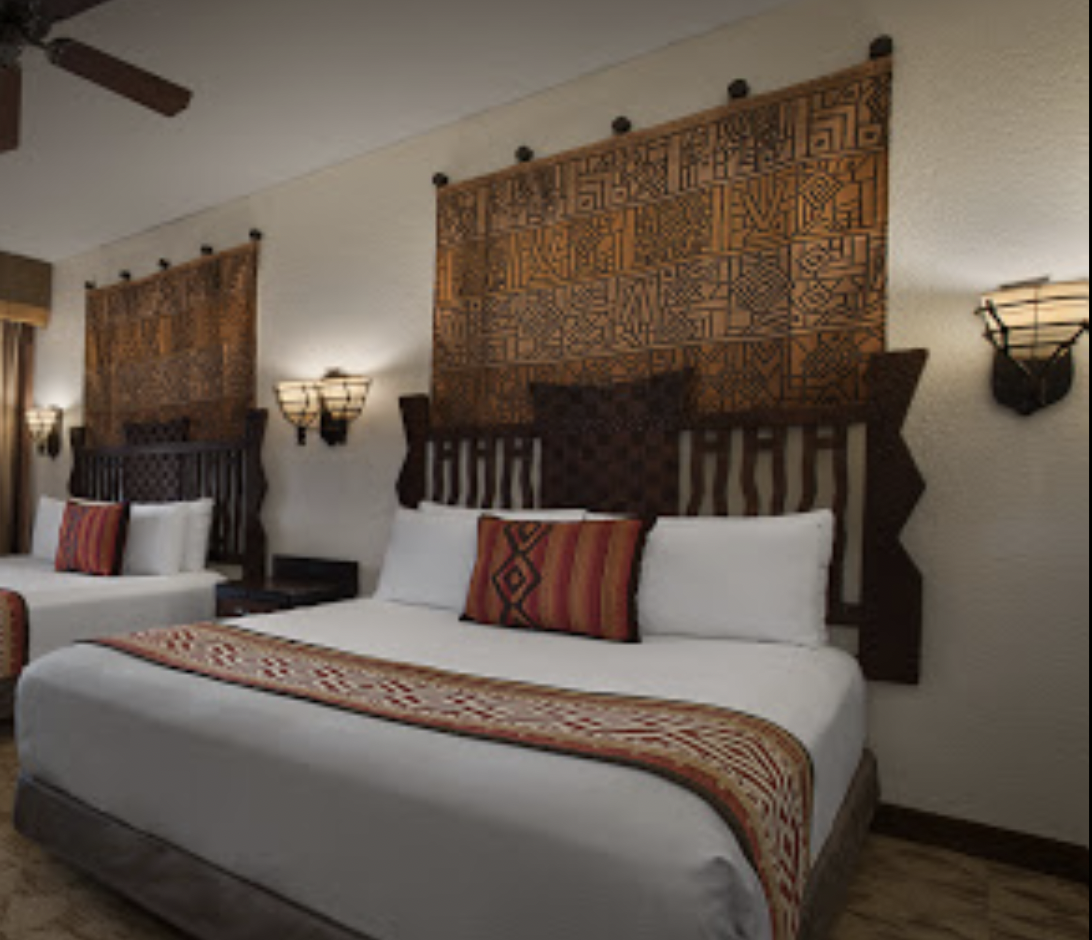 At Disneyland, Disney owns three hotels all in walking distance: the Disneyland Hotel, Paradise Pier, and the Grand Californian. All Disney hotels are great, so, if you're spending a few days at Disneyland, you'll most likely be staying in one of the many Anaheim area hotels. However, Walt Disney World benefits size with over 20 distinct hotels (and more on the way).
The Disney World hotels are all distinct in terms of theme. The Art of Animation (Disney animation), New Orleans (Port Orleans Riverside and French Quarter), Savannah (Animal Kingdom Lodge), and Pacific Northwest (Wilderness Lodge) are great. And Victorian elegance meets modern sophistication at this lavish Disney Resort hotel called disney's grand floridian resort is among the hotel ideas.
Different Shopping Districts
Since both resorts are located in major cities, they each have their shopping districts to explore, especially for the first time.
Disneyland has the Downtown Disney District, which features shops and restaurants and live entertainment like Cirque du Soleil or street performers like The Blue Boys (street drummers). There's also an AMC theater if you need a break from theme parks.
Walt Disney World is a traditional city with tons of shopping areas powered by malls just off the property. Off Disney property, you can find more chain stores at Florida Mall, Mall at Millenia, and Universal CityWalk Orlando, which have everything from Marshall's to Applebees to Macy's.
Shopping districts at Walt Disney World and Disneyland each feature stores with themes inspired by Disney characters and other popular retail outlets (such as Sephora, the LEGO Store, and Pandora), plus restaurants. However, like everything else at Walt Disney World, Disney Springs in Florida is considerably larger than Downtown Disney in California. While Downtown Disney has only a handful of shops and restaurants, Disney Springs is split into four distinct areas with its own theming and personality.
Disneyland is much More Compact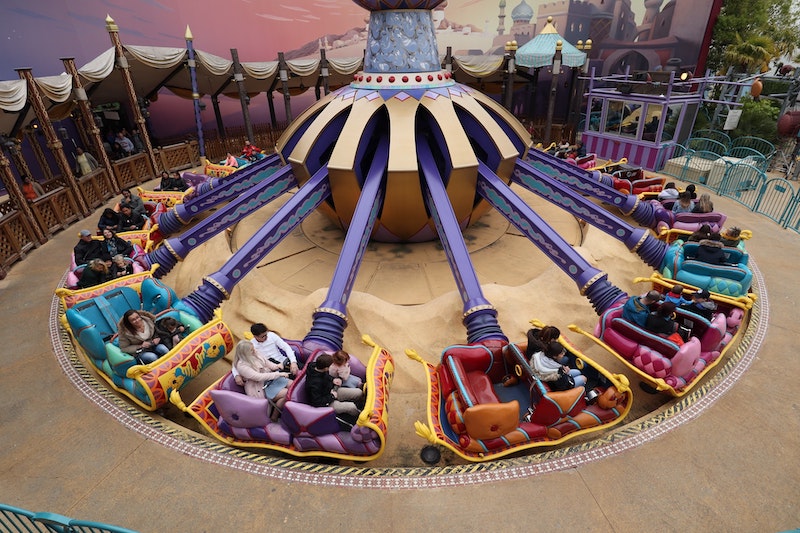 For the most part, Disneyland is a compact resort which makes it easy to get around on foot. However, Walt Disney World is four times larger in size than Disneyland, which complicates matters when you're trying to do everything in one day or without a car rental.
Disneyland has two parking structures with multiple levels, plus surface lots for overflow parking. When you park at the Mickey & Friends Parking Structure, shuttles carry guests to and from both theme parks. In addition, Walt Disney World has plenty of large garages that can accommodate 6,000+ cars and other parking areas where buses shuttle guests around the resorts to theme parks and water parks (like Epcot's BoardWalk).
Disneyland's three hotels are all walkable from its two major theme parks. However, Walt Disney World's hotels are harder to navigate because they're so spread out, so you'll want to plan when you can to get shuttles or take the monorail.
Most visitors agree that Disneyland is more fun and magical than Walt Disney World with its look and feel. However, both resorts have plenty of exciting things to explore, making them popular attractions for many years running!
The Rich History of Disneyland
Walt Disney opened Disneyland on July 17th, 1955 (under the supervision of Walt Disney himself and Roy Disney); Walt Disney World wasn't opened until October 1st, 1971 (the 50th anniversary was just observed). However, Disneyland has changed significantly since its opening day, like adding New Orleans Square (1966), Mickey's Toontown (1993), and Downtown Disney.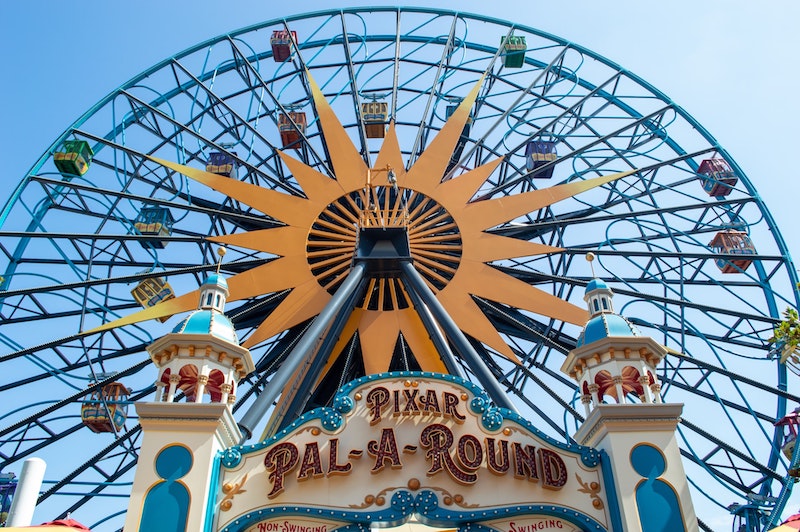 Abraham Lincoln was a subject of great interest to Walt Disney. The first Audio-Animatronics version of Mr. Lincoln appeared at the New York World's Fair in 1964, and it was so realistic that National Geographic magazine referred to it as "alarming." The show now lives at Disneyland Park, where it has been since 1965. Not sure how that show would compare to the future world we have today!
Both resorts are somewhat different from each other these days due to age and size differences. On the one hand, I think Disneyland is a lot more magical than Walt Disney World simply because everything feels smaller in size and intimate when you're there.
The Magic Kingdom opened on July 17, 1955, and was created and supervised by Walt Disney himself. Some of the original 1955 rides are still in operation today, including Autopia, the Disneyland Railroad, Jungle Cruise, Snow White's Scary Adventures, Storybook Land Canal Boats, and others.
However, if you like big theme parks like Universal Orlando Theme Parks or Busch Gardens Williamsburg, or Lake Buena Vista Resort, Walt Disney World is a better option for you. It's the world's largest theme park resort, and it has more attractions than all of Disneyland Resort combined!
Disneyland Park is much more than Magic Kingdom
In Walt Disney World, Magic Kingdom has the most interest at 24. Disneyland Park is a tie between three attractions: Matterhorn Bobsleds, Haunted Mansion, and Indiana Jones Adventure (which opened in 1995).
Disneyland Park has the most attractions, but Walt Disney World's Magic Kingdom boasts more acres than Disneyland Park. Nevertheless, Disneyland is a densely packed park; look no farther than Fantasyland, including the Alice in Wonderland dark ride on top of Mr. Toad's Wild Ride.
In addition, the two castle parks have a few of the same attractions (Space Mountain, It's a Small World, Dumbo). Still, Disneyland Park features Pinocchio's Daring Journey and Peter Pan's Flight, while Magic Kingdom boasts Under the Sea: Journey of the Little Mermaid, Prince Charming Regal Carrousel, twilight zone tower of terror, and Seven Dwarfs Mine Train.
Different Fastpass Processes
Disneyland and Walt Disney World both utilize Fastpass systems to reduce wait times for guests. However, I feel that Disneyland's approach is better because it has fewer restrictions. For example, with Fastpass at Disneyland Resort, you can select another attraction inside the park once your time begins.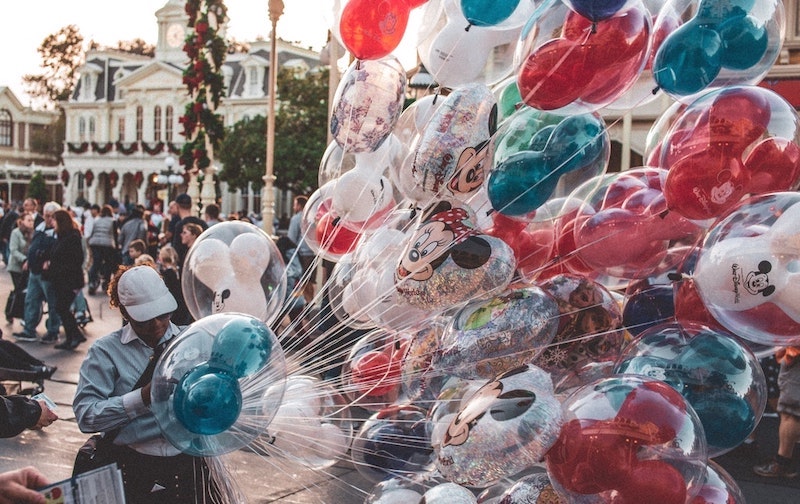 With Fastpass+ at Walt Disney World, you have to choose three additional attractions outside of Magic Kingdom because there are so many rides in one theme park. However, if you have park hoppers, you might be able to plan all four tickets around one theme park because of this rule.
Magic Bands in Walt Disney World
Disneyland, Universal Orlando Resort, and SeaWorld Orlando have plastic cards for entry, while Walt Disney World has Magic Bands. These wearable accessories have RFID chips inside them, which means that your wristband can hold all of your admission tickets, Fastpass selections, PhotoPass information, hotel keys, credit cards (for purchases), dining plan credits, and more.
The tickets for Disneyland are more similar to those of other theme parks; you buy a paper ticket that you can use to enter the park and access your Fastpasses. (You may also scan your ticket into the Disneyland app and utilize your smartphone.) Meanwhile, at Walt Disney World, visitors wear Magic Bands.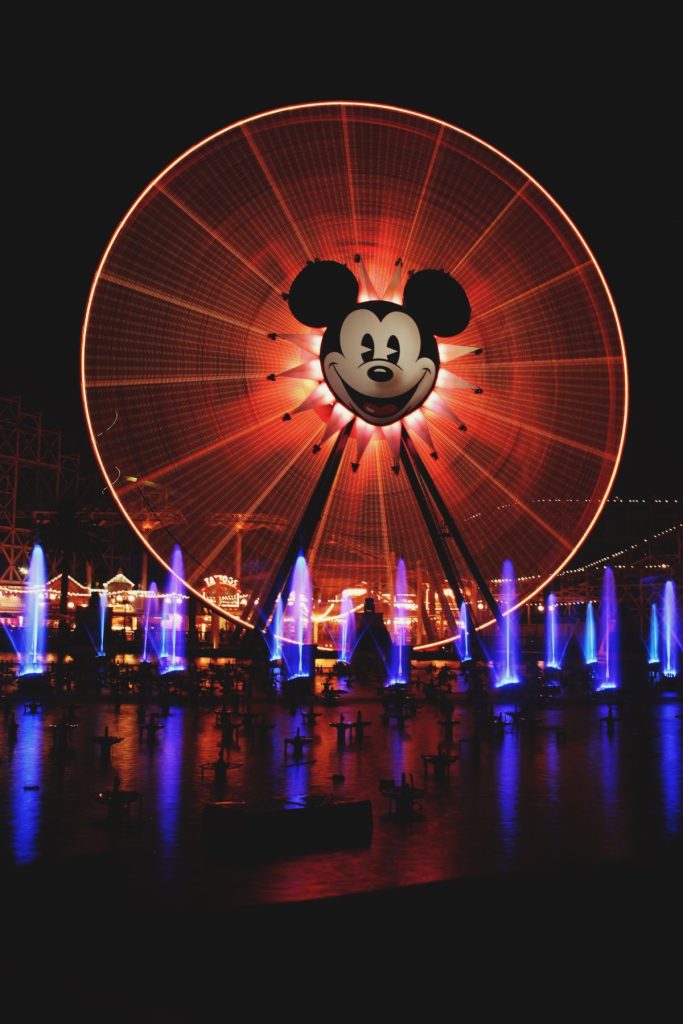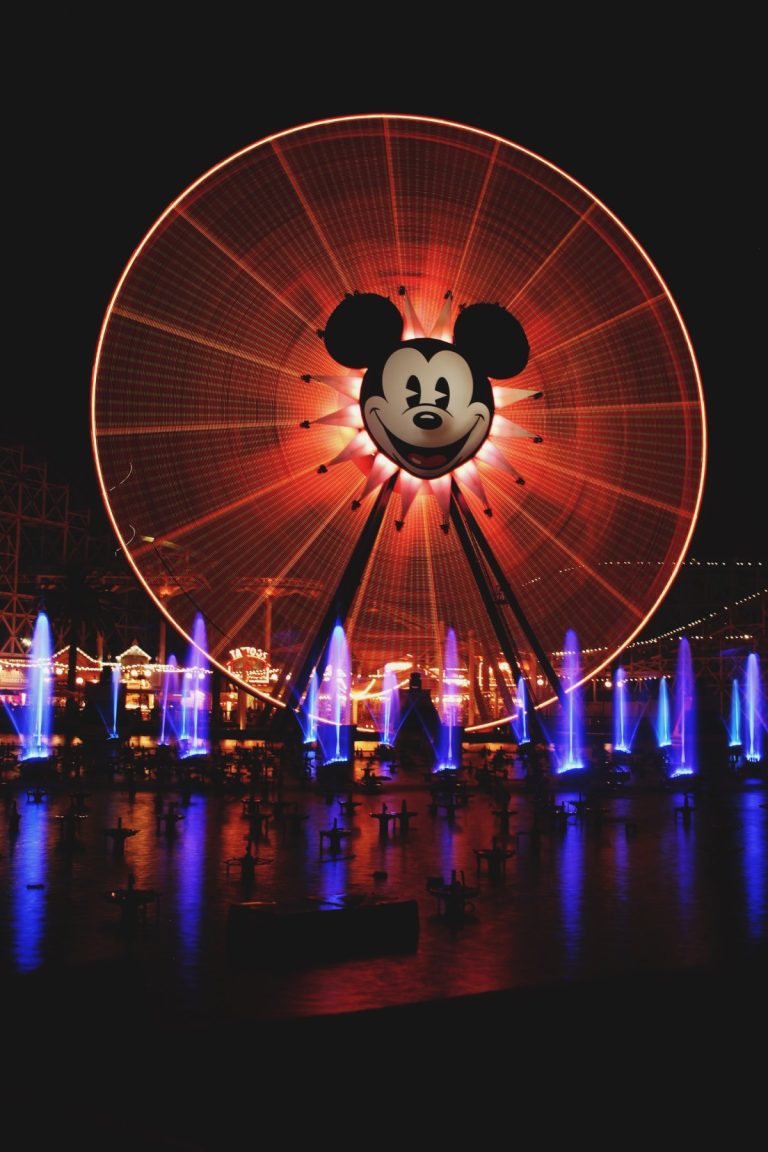 These bands are linked to your My Disney Experience app and act as your theme park ticket. Fastpass, hotel room key, and restaurant reservation hold your Disney vacation together. You may also link your credit card to the Magic Band and have everything you buy charged to it while you're on vacation.
Walt Disney World Requires much More Planning
If you plan to stay at Walt Disney World, you must know that the planning process begins months in advance. You can't just buy tickets and fly out to Orlando; instead, you must book your hotel before your trip, which is sometimes even more expensive than the theme park admission cost.
Meanwhile, if you're visiting Disneyland Resort, you only need to make dining reservations for three sit-down restaurants (if any) or buy Magic Morning entry (if available). Then, you could buy a one-day ticket at your local grocery store and hop onto a plane after purchasing your tickets online.
We feel that Walt Disney World takes more planning because it's bigger than Disneyland Resort, while Disneyland packs the same punch with more petite size. So while Disneyland requires a top to-do list, I feel that Walt Disney World needs a bottomless bucket.
Plan for Spending Much More time at Walt Disney World
Yes, Walt Disney World is more significant than any other theme park in the world. It's also the most expensive (outside of Tokyo Disneyland). Because of this, you need to give yourself much time at Walt Disney World if you want to do everything on your itinerary.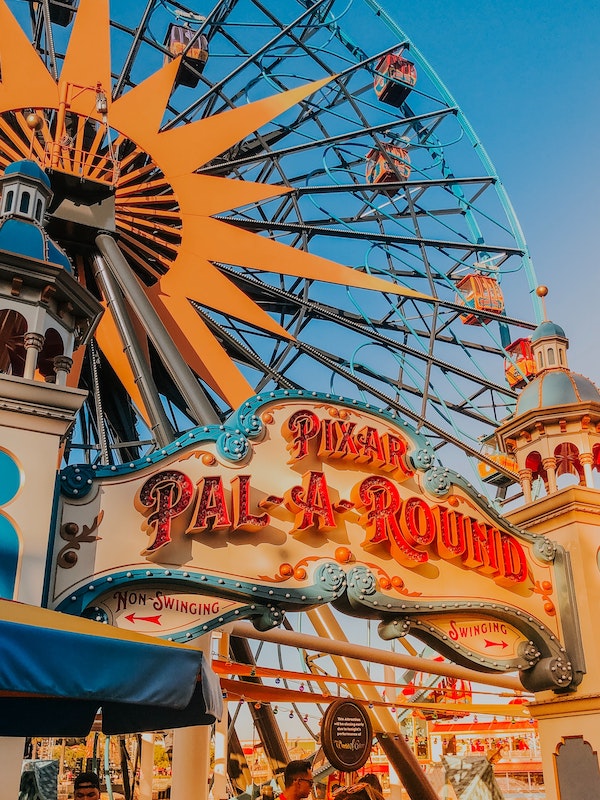 At Disneyland Resort, many attractions are walk-ons, while Magic Kingdom has long lines that take hours. I suggest allowing three days for average guests visiting Magic Kingdom while Disneyland requires only one or two days. Don't just see the tip of the iceberg; instead, let us create a custom vacation plan to get you an entire tour around both resorts.
Different Culinary Experience
We agree that the restaurants at Walt Disney World are better than Disneyland's. However, there are more dining options in Disneyland Resort than you might expect if you only search the one park.
If you're looking for the best Disney food in the United States of America, you'll have to travel from one coast to the other. Because of its heritage, many of the dishes at Disneyland Park are traditional and comforting. On the West Coast, bread bowls filled with hearty stews, hand-battered and fried corn dogs, and grilled cheese sandwiches await.
The food in Magic Kingdom is surprisingly different from Epcot (where many of the international flavors reside). So if you want something delicious and filling, then make your way to Liberty Square for a hot dog or Columbia Harbour House for clam chowder. Cinderella's Royal Table in the Magic Kingdom features dining inside the castle.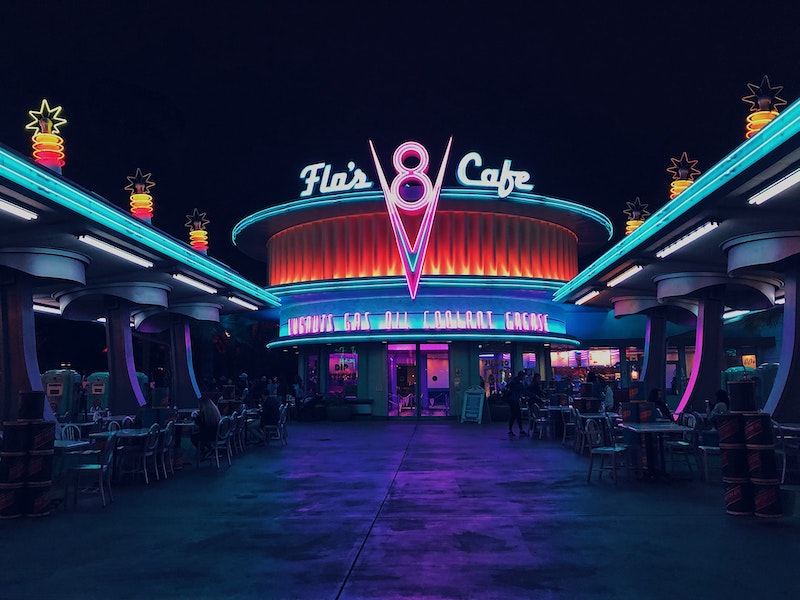 Elsewhere in Walt Disney World, I feel that Disney Springs has some of the best restaurants in all four parks because it's less crowded than Magic Kingdom and offers themed shopping experiences like no other theme park resort.
At Disneyland, the Blue Bayou restaurant is located within Pirates of the Caribbean, while Disney California Adventure's Lamplight Lounge provides pier-side seating.
Unique Attractions and Entertainment for Both
Disneyland and Walt Disney World both have popular nighttime shows. For Disneyland Resort, I suggest seeing the fireworks show at California Adventure. At the same time, Magic Kingdom has its iconic Happily Ever After, a show that combines fireworks with beloved Disney songs (and a few villains). Both Disney resorts also have fun parades for children and adults alike to enjoy during the day.
For example, Test Track at Epcot and Radiator Springs Racers at California Adventure are two of the same attraction with similar cars. Both have a car design that is shared, as well as sections of the track that are comparable – but presented in a different way.
The Incredicoaster at Disney California Adventure and the Pixar Pal-Around at Disneyland are two unique rides that you won't find anywhere else in the world. Meanwhile, Walt Disney World offers its collection of one-of-a-kind attractions, including Slinky Dog Dash, Spaceship Earth, Flight of Passage, and Seven Dwarfs Mine Train.
Same Rides but Different Magical Experiences
The rides at both resorts are different in many ways. For example, Splash Mountain is a log flume ride with a steep drop and animatronics that makes it different from Disneyland's Grizzly River Run white-water rafting experience. Even mr. toad's wild ride is a pretty crazy ride at Disneyland's Park, as you go in and out of the lavish English manor house known as Toad Hall.
Big Thunder Mountain Railroad has broken tracks and an unpredictable mine train, while Thunder Mountain Railroad is a traditional roller coaster like the Matterhorn Bobsleds.
If you think about it, Big Thunder Mountain Railroad and Splash Mountain have way more differences than similarities, so I still feel there's enough of a difference to say that they're not the same.
The Majority of Disneyland's Attractions are Outdoors
Disney World doesn't have as many attractions that take place outside compared to Disneyland Resort. However, even those attractions at Walt Disney World tend to have more covered areas with fans or air conditioning.
On the other hand, almost all Disneyland's rides exist outdoors and can get extremely hot in the summer months. Therefore, I suggest visiting during September or October when it's cooler, especially if you plan on going on the special events and more intense rides like Indiana Jones Adventure and Splash Mountain.
Different Nighttime Shows Including Fireworks
Both resorts have a variety of nighttime entertainment that can't be found anywhere else. However, I still feel that Walt Disney World has the better shows. For example, the show at Disneyland Paris is cute but short and doesn't compare to IllumiNations: Reflections of Earth or Fantasmic!
Walt Disney World also has Rivers of Light, a nighttime show with music and animal images projected on water screens. Meanwhile, Disneyland's Paint the Night Parade features more glowing floats than its Main Street Electrical Parade counterpart but without classic characters like Tinker Bell flying over Sleeping Beauty Castle. The truth is, any resort worth its' salt must offer some nighttime entertainment (or even daytime entertainment). So while I love the shows and parades at both resorts, I also think there's a better nighttime show experience waiting for you at Walt Disney World.
The Castles are Unique
If the castles could talk, Sleeping Beauty Castle would probably say something like "Dreams do come true," while cinderella's castle in Magic Kingdom would remind you that dreams can also be a royal pain.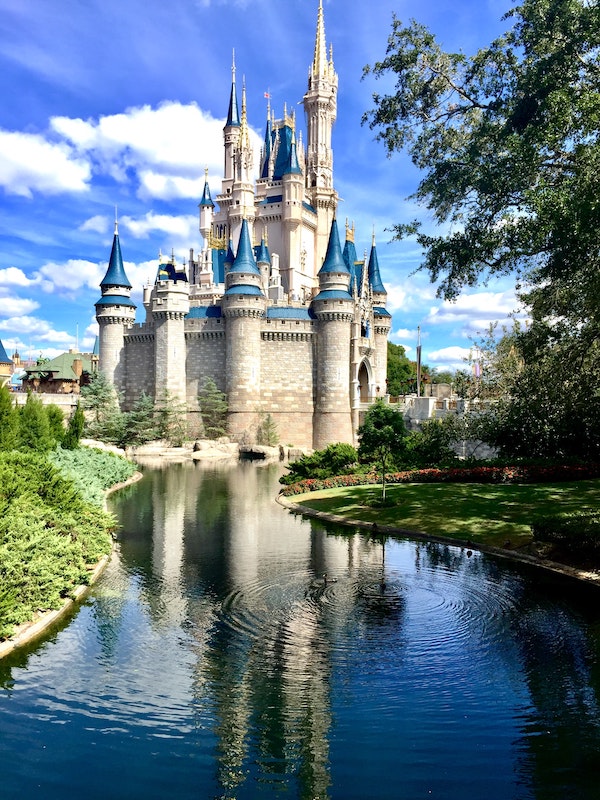 Sleeping Beauty Castle stands tall at Disneyland Park and is watched over by an animatronic dragon as well as Tinkerbell flying above. Meanwhile, Magic Kingdom's Cinderella castle offers stunning views from inside and out. Still, it won't provide many opportunities for pictures with characters or immerse you in Disney storytelling as Sleeping Beauty Castle does.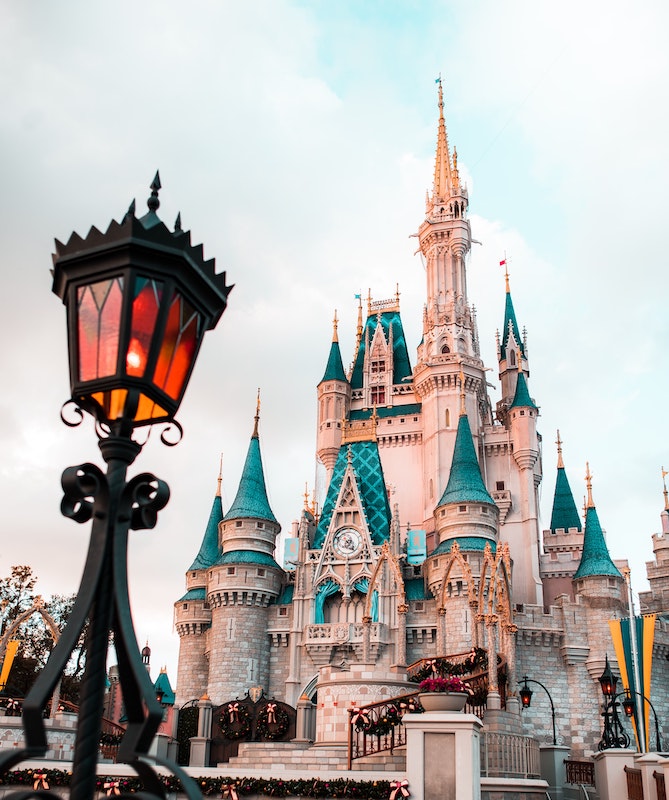 Even though both resorts have iconic castles with their unique elements, I still feel that there are more reasons to visit Disneyland than Walt Disney World if you love Sleeping Beauty or any of her friends.
Disneyland has a Superior Charm
One of the biggest reasons to visit Disneyland if you already love Walt Disney World is that it has a different feel and look than any other Magic Kingdom and as a result, the return time is higher.
Disneyland's entrance provides a unique experience like no other park with an old-fashioned train station and red phone booths right outside the turnstiles. At the same time, Magic Kingdom offers a grand circular entryway lined with themed shops.
A trip to the Disneyland Resort should be on your bucket list if you enjoy Disney things because of their nostalgia. The biggest reason why I love Walt Disney World is because of the numerous characters or even a single disney cast member who roams around throughout the park for great moments all around. To me, that's worth spending a little extra on ticket prices. However, there are enough differences between Disneyland and Walt Disney World to satisfy seasoned visitors and first timers alike and still, all of them make the best family travel destinations.
You surely will have a magical experience, no matter which resort you pick!