We Landed in Sierra Leone, Africa's international airport, called Lungi International Airport, after a 36-hour flight! I had so many papers in my hand, that it took me 2-3 hours to get through the lines. Everybody wanted something. From a negative Covid test to a negative yellow fever card (required to get into the country) to your immigration card to your authorization to get into the country to receipts, cell phone management, and everything in between.
---
What's in this post:
hide
My Visit to Sierra Leone, Africa
---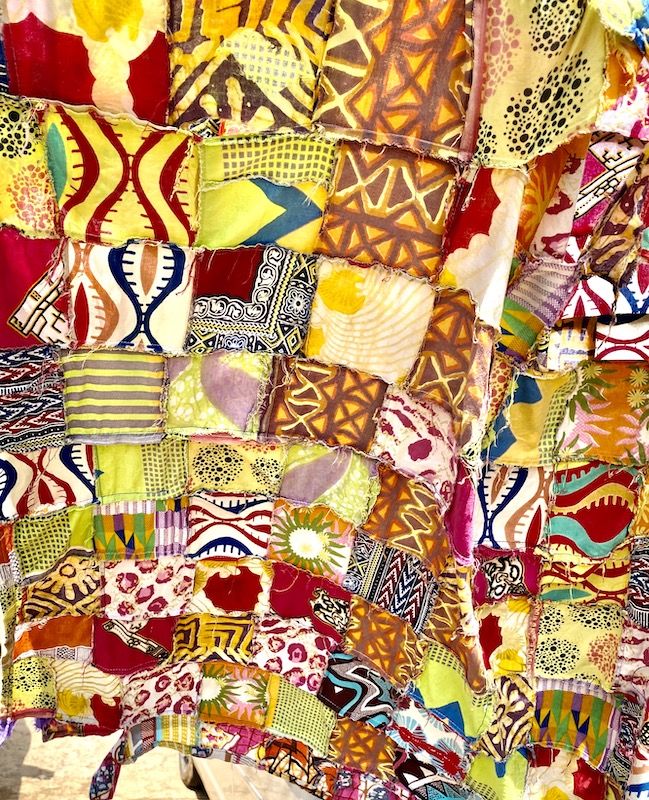 But I finally made it to Sierra Leone, but let me tell you, I was tired! With my luggage in hand, I was in the van and off to the hotel, where we had dinner and went to bed. After getting good sleep, I was up the next morning and had breakfast then we were off on a Freetown tour.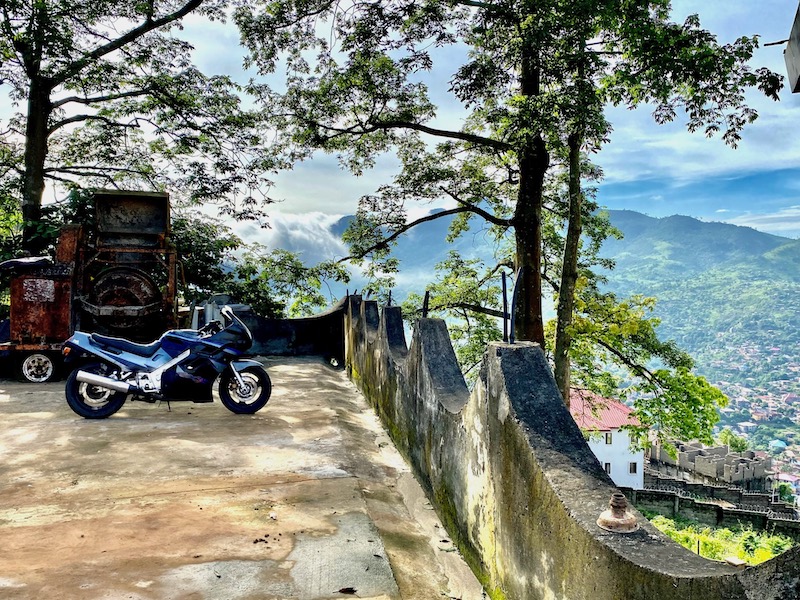 Freetown Tour and its Craziness
Driving through the traffic was one of the hardest parts! I couldn't believe all the crazy things I saw. It was like a giant wave of cars, kekeh (mini 3 wheeled transportation), and a mass of sea of people.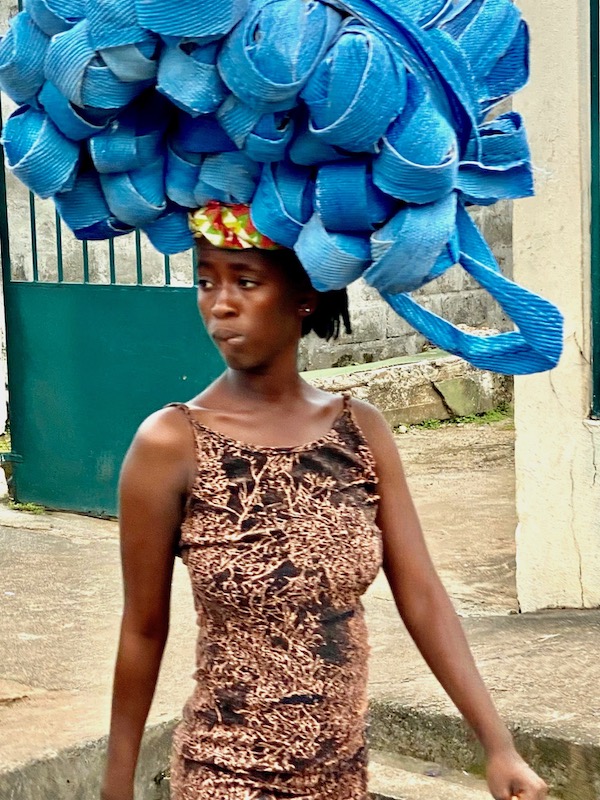 National Railway Museum
We going to the National Railway Museum. You have to understand that things don't work as they do in the USA, but I did enjoy taking a tour of the old railways the city had gathered up from long ago. They were trying to gather up all the old signs and railcars they could find. They even had a car from 1961 known as the Queen's Coach. It was built to commemorate the granting of Independence to the people of Sierra Leone. However, it was unfortunate that the Queen never was able to visit Sierra Leone this time and didn't get to ride in her car! We even rode a hand-crank railroad car! Truly, it was a breeze!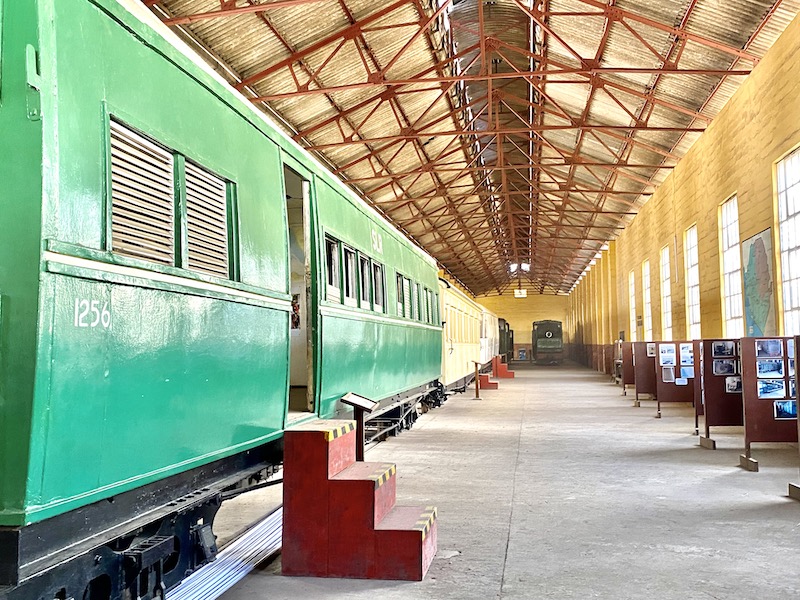 Fourah Bay College Building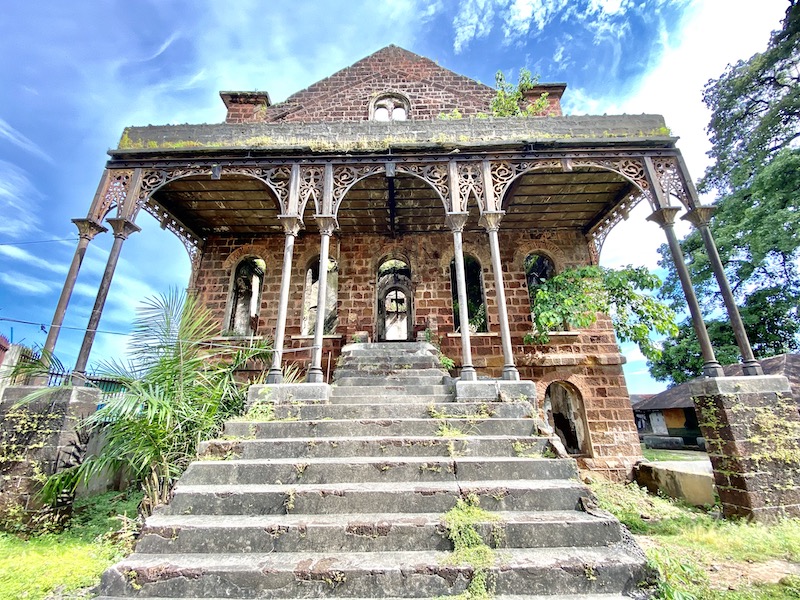 Then from there, we went to the original Fourah Bay College Building that opened in 1827. It opened as a premier educational institute, which later housed the Sierra Leone Government Railway headquarters and subsequently became a magistrate court.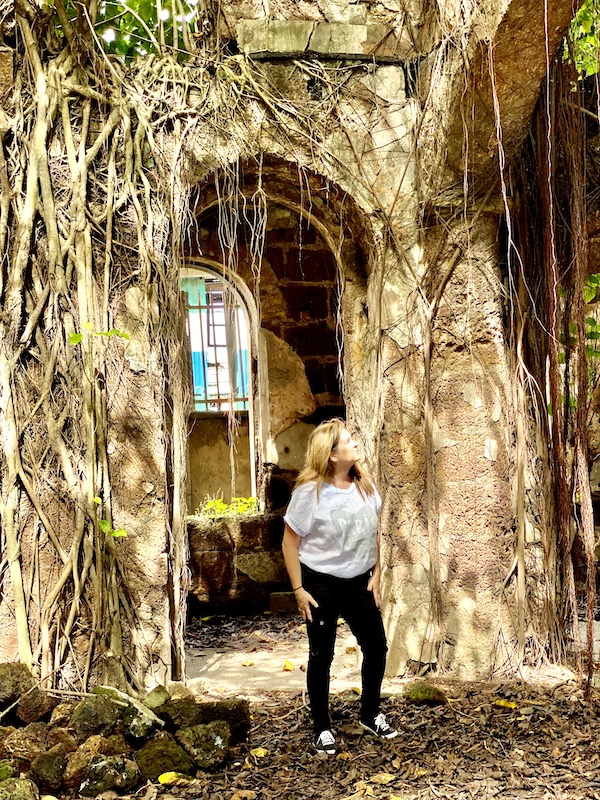 Then off to the old wharf steps and guardhouse, monuments, and even St George's cathedral where Queen Elizabeth left her mark. They actually have a signature of where she signed when she was here in the 1900s!
Sierra Leone National Museum
Then to the Sierra Leone National Museum, where we saw black magic and madam Yoko! The black magic I completely understood, but when it came to Madame Yoko I wasn't quite sure who she was. But after lots of talks, it was decided that she was the woman in Africa who taught young women how to behave and introduced the Chastity of the ladies. That practice has finally been abolished and I'm sure glad I wasn't around when that was here! Across the street was the Peace and Cultural Monument.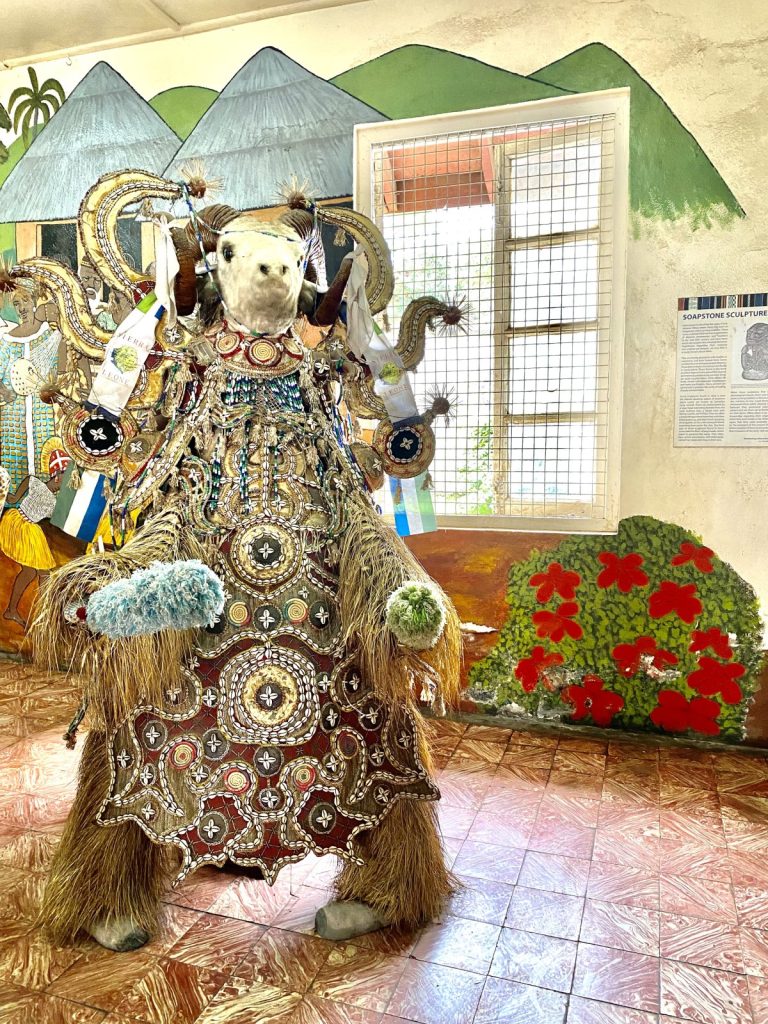 I found this place very interesting, especially the black magic. We had a guide that went around and told us about the ancient society of black magic and other interesting things.
Tacugama Chimpanzee Sanctuary
Then finally lunch and the Tacugama Chimpanzee Sanctuary. Now, this was an interesting place, in fact, you can even come and stay here and volunteer. On our first trek, we went to see the brand new baby monkeys. There were about 15 of them gathered up in one cage. All in different places within the giant enclosure. They, together, are learning how to get along. It was fascinating watching them. Let me tell you, many of them have lots of tricks.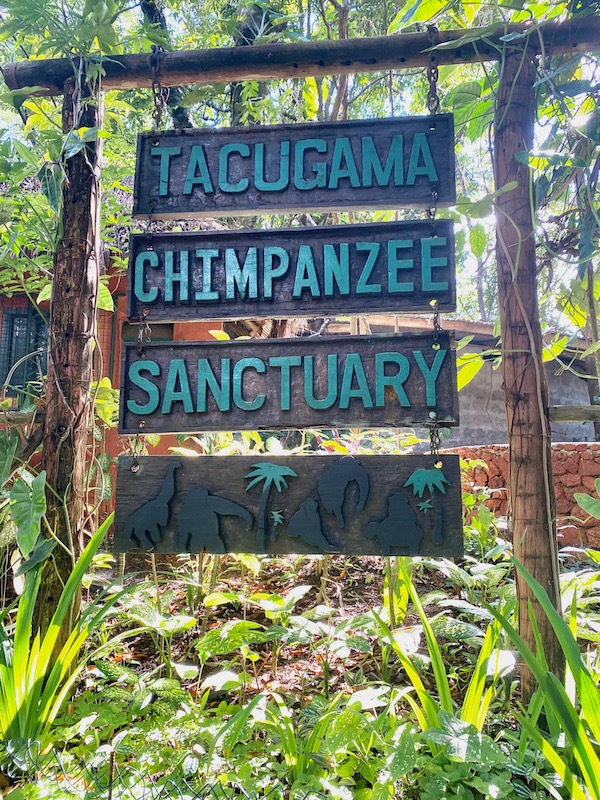 Then after watching them for a while we went on to sanctuary number two and number three. They also had a jail for monkeys that were bad, mostly the ones that were fighting. This sanctuary was up in the mountains of Sierra Leone. They are trying to teach people not to be eating chimpanzees and instead to respect them. They have a program where you can sponsor a monkey and pay so much money per month to sponsor one.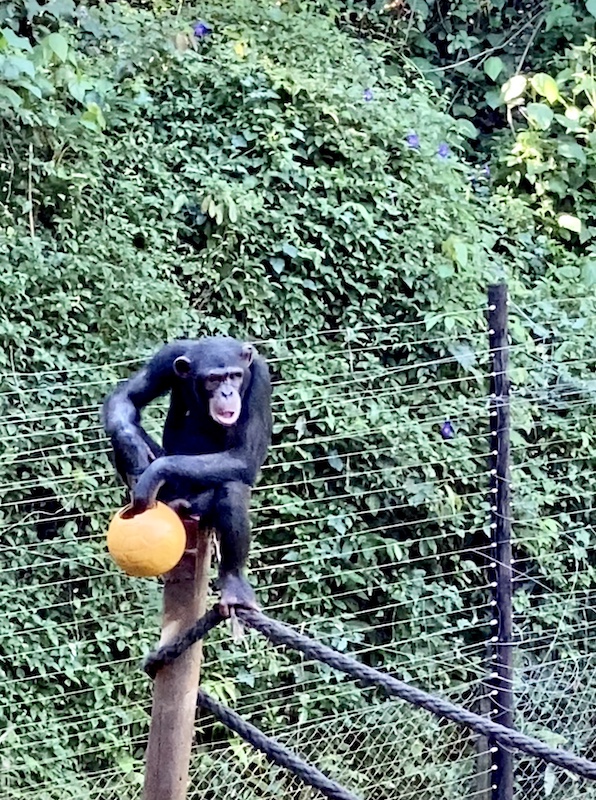 Chimpanzees are often kept (ignorantly) as pets or sometimes even eaten as their meal (as there are many poor Sierra Leone.) Today, however, more than 109 primates live in the warmer weather, swimming from branches, shooting at things, throwing things at passer buyers with the petulance of children. Many nuzzling each other with the tenderness of mothers attending to newborns and picking bugs out of each other's hair. Animal-friendly, almost all visitors get sucked into the magic within the moment.
Apart from the sanctuary, there are other attractions available in this area to occupy your time among which is the viewing platform, over 109 Chimpanzees, over 100 bird species that have been identified, and also you can walk in the Tacugama forest reserve. They have a yoga center and other things for volunteers to do – so check it out.
Tiwai Island was Next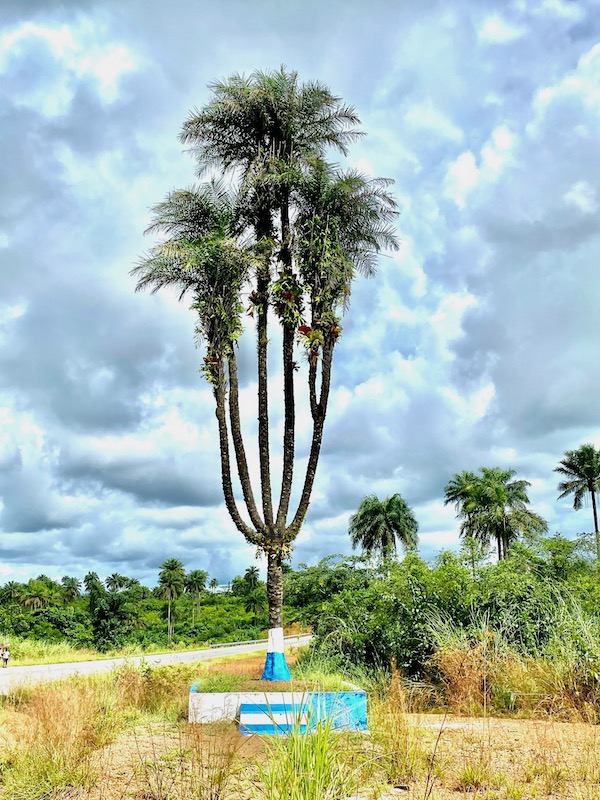 The next day we were off to go to Tiway (or Tiwai) Island. It was a 6-hour drive from where we were in Freetown. We had a great driver who could pretty much drive anything avoiding all people, motorbikes, three-wheel cars (kekeh), and people.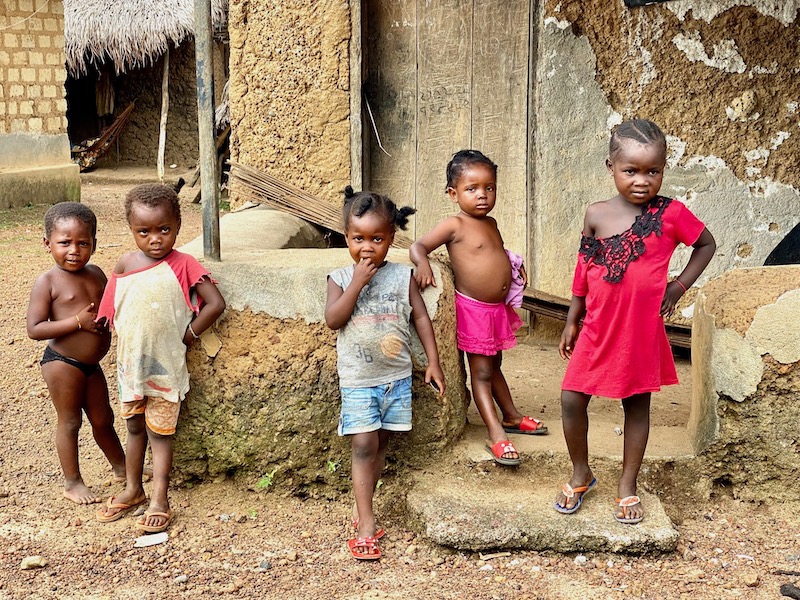 By lunchtime, we were in Bo town and had rice, beans, and plantains for lunch waiting on them to get back after they went and got food. We were waiting on them to take us to the ancient rainforest from Kambama in West Africa. We finally made it…while on the boat ride to the island, we hike 1/4 of a mile and found our accommodations. Each of us had our own room with a net over the top of the bed to keep the bugs out. No, I wouldn't exactly say this was luxury, but we did have fun. After getting settled in, we went on a hike around the encampment.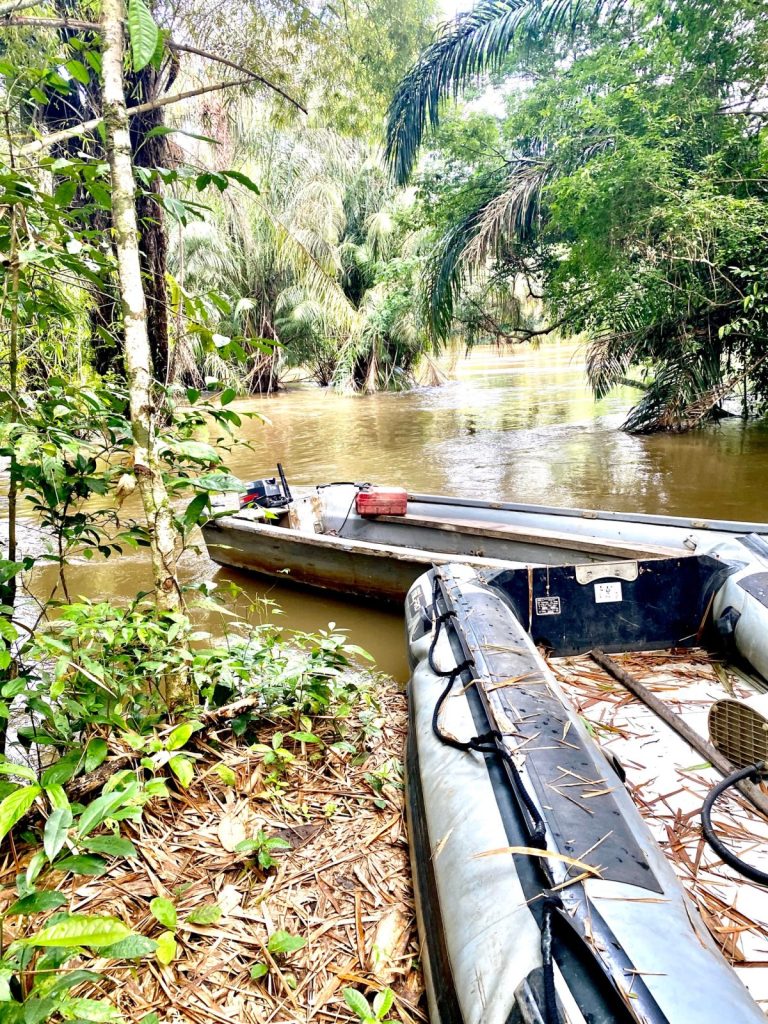 The Hike to see the Monkeys
The next morning we got up at 7 AM and went on a hike, where we anticipated seeing monkeys. Tawai Island has one of the highest concentrations and diversity of primates in the world. They have 11 species of monkeys surrounded by a tropical river called "The Moa River." Some of the species are rare and endangered, like the Diana monkey. We also saw chimps, who use stones as hammers and tree roots as anvils to crack open hard nuts. The hike was pretty exhausting but by the time we got back we ate breakfast and we were ready to go onto the next island.
Bonthe Island
The next island is called Bonthe Island via Yargoi with a 40-minute boat ride. We thought we would stop and grab some food and eat in the car before getting to Bonthe since it is about a 9-hour drive from Freetown. Bonthe is a forgotten, but alluring tropical destination.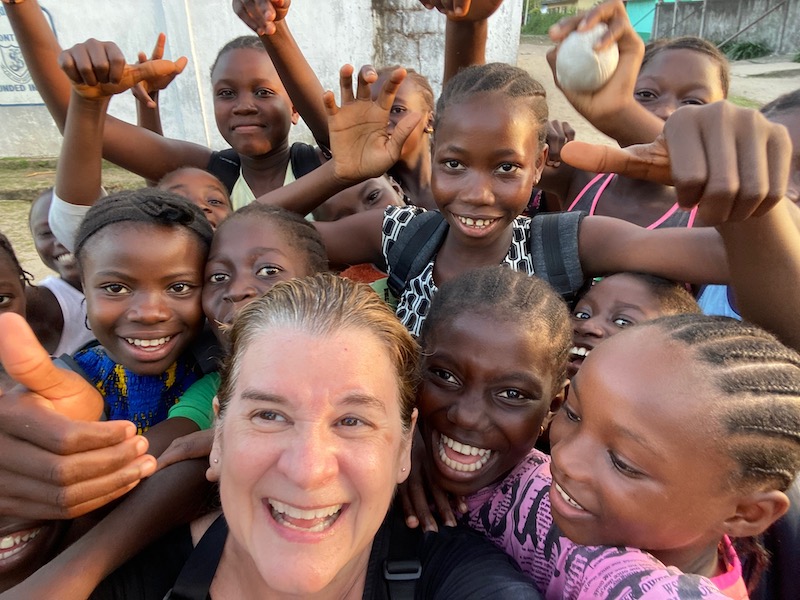 It is known to some Sierra Leoneans as Christmas Island. Many people visit this island as a tranquil place to enjoy their holidays in peace. The island had many men working as they are getting prepared for people to come to visit the island due to electricity and possibly an airstrip! The men are most Mendeez and Shabuze.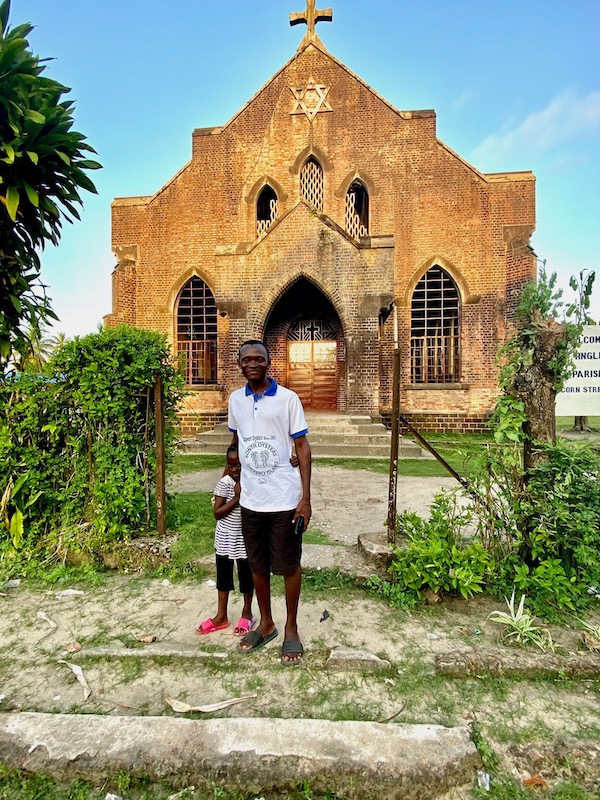 Upon our arrival, we can do the history tour with the local guys (The Big Man) who will explain everything about the colonial history of the island. There was a gorgeous Bonthe Clock tower, soccer matches, and even an Angelical church, where we met the pastor and his daughter. This place needed some fixing up, but eventually, I think it will become a great place to visit.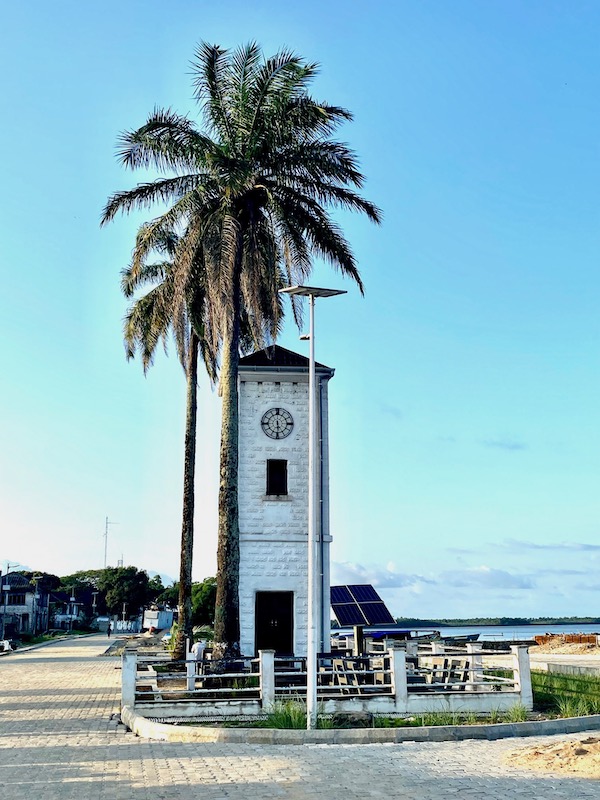 Turtle Islands
Up next was one of the Turtle Islands called Bari. As we finally arrived, we were greeted by the local village with kids running out to the boat. They were so happy to see us!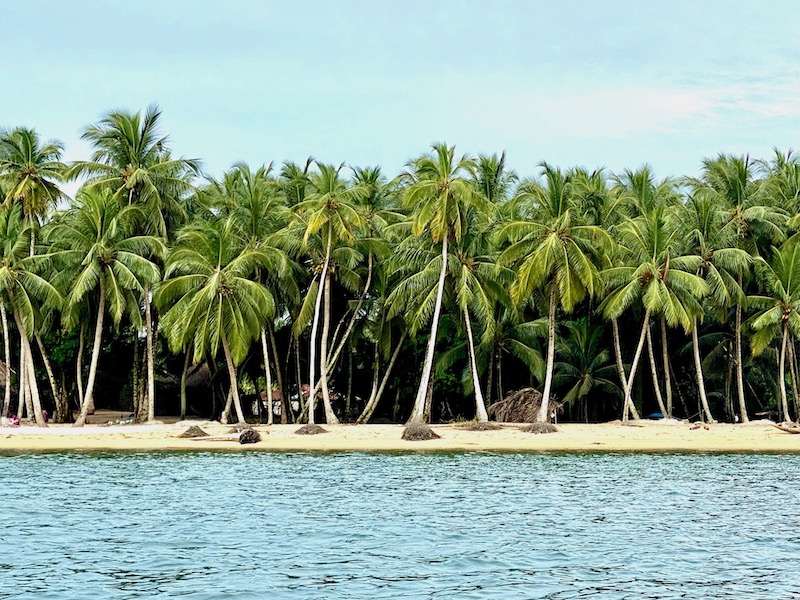 Soon enough we found our way to our place to stay the night. We ended up staying in a tent, as the room was not good enough to stay in and the night sky was pleasant. During the day, we swam in the ocean and went for a walk. For delicious food, we had plantains, rice, and cassava leaf. We only stayed one night, but it was memorable!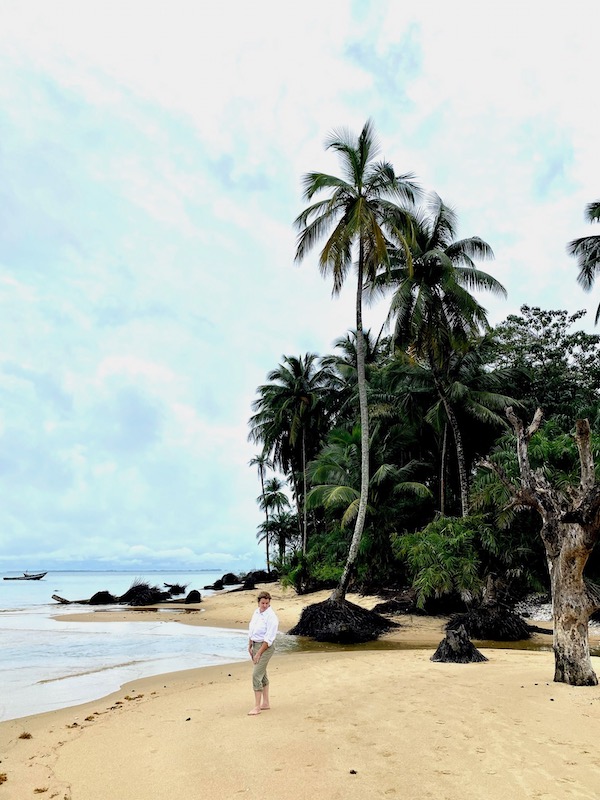 Tokeh Island
And then we were off again to the next island called Tokeh. After leaving Bari Island, we had lunch before continuing on our journey to Tokeh. Tokeh is a small coastal's beach on the Western area peninsula. Apparently, it has some of the most beautiful beaches in Sierra Leone, and after last night, I was ready for one. By the time we made it, I was ready to take a shower and EAT!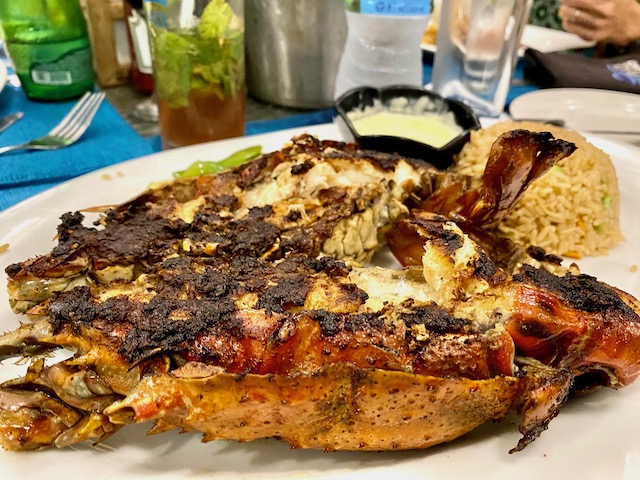 Tokeh Island has an old wooden pier that runs into the sea and makes this place really pretty. We ended up staying at The Place Resort in Western Area Sierra Leone. The next day we needed our covid tests, so we had to find a hospital to have ours taken. Then we were free to go to enjoy the beaches around the peninsula. We started at Tokeh beach and walked between Tokeh and River Number Two riding on a bumpy ride. Then we stopped at Sussex and Hamilton for photos, by the evening we were ready to continue on with our trip… to be continued…