Mexico City
is an expansive metropolis that can be overwhelming for first-time visitors. Although it is a favorite destination for
snowbirds
, not everyone spends their time here. Most prefer to head to the
beach to relax
and unwind. However, what makes it an attractive place to visit is its rich history and its
delicious cuisine.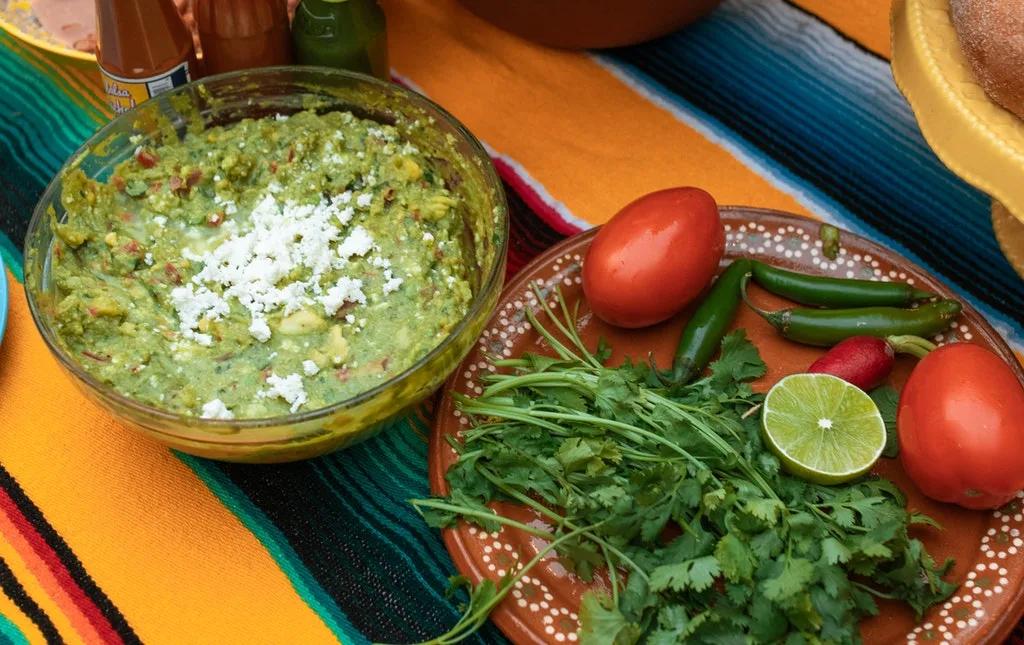 ---
What's in this post:
hide
Best Mexico City Tours
---
---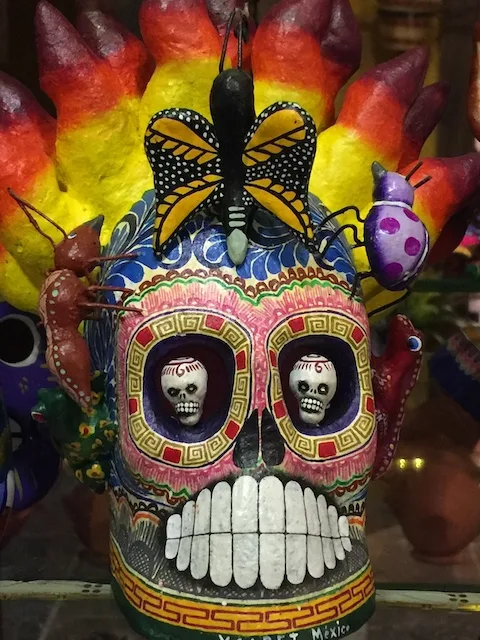 Mexico's capitol has plenty of tourist attractions up its sleeves. The best way to appreciate the beauty of the capital is to explore it at your own pace. Fortunately, there are several ways for you to immerse yourself in Mexico City and enjoy it as locals do.
The Best Mexico City Tours You Don't Want to Miss
Mexico's capital city is rich in Mexican history. If you want to get a good idea about its past, joining any of these tours is a must.
#1 Mexico City Food Tours
Mexico City trips will not be complete without food tours. You should join a food tour if you want to sample the best street food options in the area. The good news is that there are several groups that run food tours like GetYourGuide.com. Not only will they take you to the best spots in the area, but you'll learn a thing or two about their local food.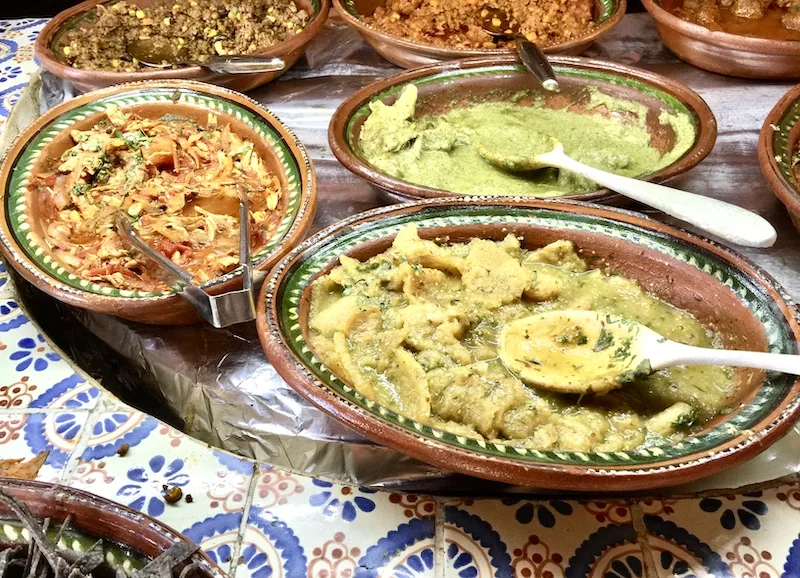 You can also join Tasty Bites' tours where you'll be taken to the Condesa and Roma neighborhoods. These are just among the top places to find the best restaurants. Even if you are short on time, you can still enjoy local food. One experience you don't want to miss is their taco tour. You'll get to eat different types of tacos, like tacos al pastor, in a short time. How cool is that?
Get your Guide even has a few cooking tours that are awesome! This one is spectacular!
#2 Hot Air Balloon Rides
Teotihuacan is a great place to add to your itinerary. The City of the Gods has plenty to offer tourists and locals alike. You can explore the pyramids on foot or you can ride a hot air balloon that will take you over the archeological site. This is a unique way to see the famous pyramids from high above.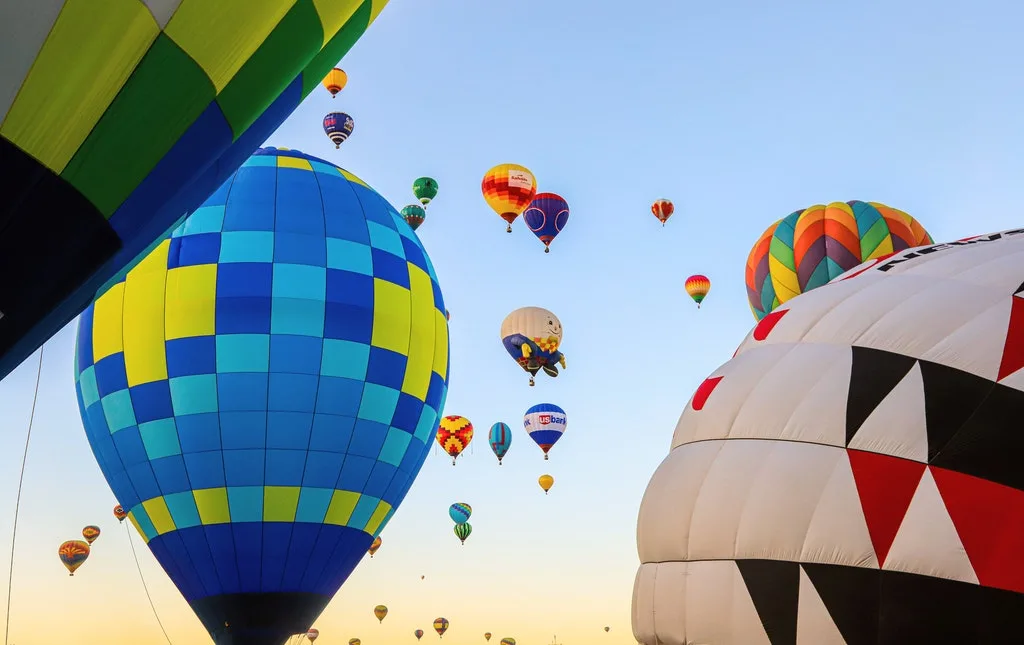 One particular pyramid that you don't want to miss is the Pyramids of the Sun. It is the largest building in the area and in the entire Mesoamerica.
#3 Bike Tours
Going on a bike tour in the city can be daunting. However, you'll be surprised to find that the streets of Mexico City are quite safe to ride your bike. There are plenty of bike lanes, especially at Chapultepec Park. This is also a great option to see more of the city's historic streets up close. Additionally, you can visit several neighborhoods while burning all the tacos you eat along the way.
These bike tours often have two guides. The first one will direct traffic while the other will be the main guide. Your group will start at Juarez then make your way to Roma before stopping at the largest city market. Afterward, you will head to Condesa then to Chapultepec Park. From here, you can visit the Chapultepec Castle which sits on top of a hill.
Aside from that, you can make your way to the National Museum of Anthropology. This archaeological museum is one of the largest in the city. Tourists flock here all the time.
#4 Hidden Mexico City
A great introduction to the history of Mexico is to go on a tour to the hidden Mexico City. This is a group tour where a local guide will take you to several historic sites. First, there is the Templo Mayor which the Aztecs built for their sacrifices to their gods.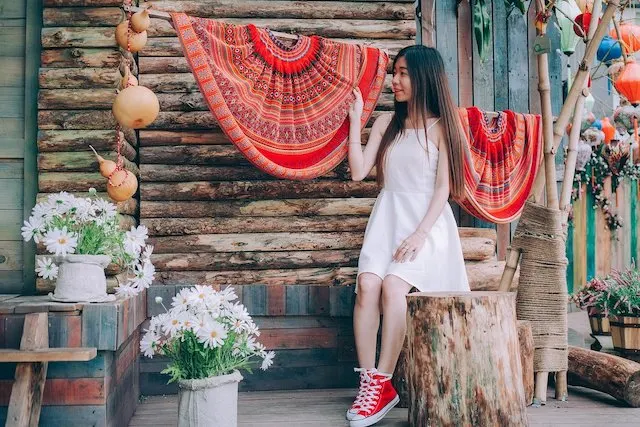 Second, you will head to the main square or Zocalo. This is where you'll learn about the arrival of Spain as well as the effort into creating the cathedral that stands there today. Third, you'll explore buildings like the Palacio de Bellas Artes, or Palace of Fine Arts, until you end up at the Diego Rivera Mural Museum. The last leg of your trip is to sample indigenous foods and learn to make your own tortillas.
#5 Hiking Tours
Aside from that, another way to enjoy Mexico City is to go on hiking tours. You can opt for a day trip or a full-day hiking tour. Hotels and Airbnbs can connect you to experienced and knowledgeable tour guides for your safety. The best time to add this to your Mexico City itinerary is at the end of your trip. This way, you'll be accustomed to the high altitude. If you are looking for a challenging hike, the Nevado de Toluca is your best bet. You should only attempt this hike if you are fit and have enough experience.
#6 Lucha Libre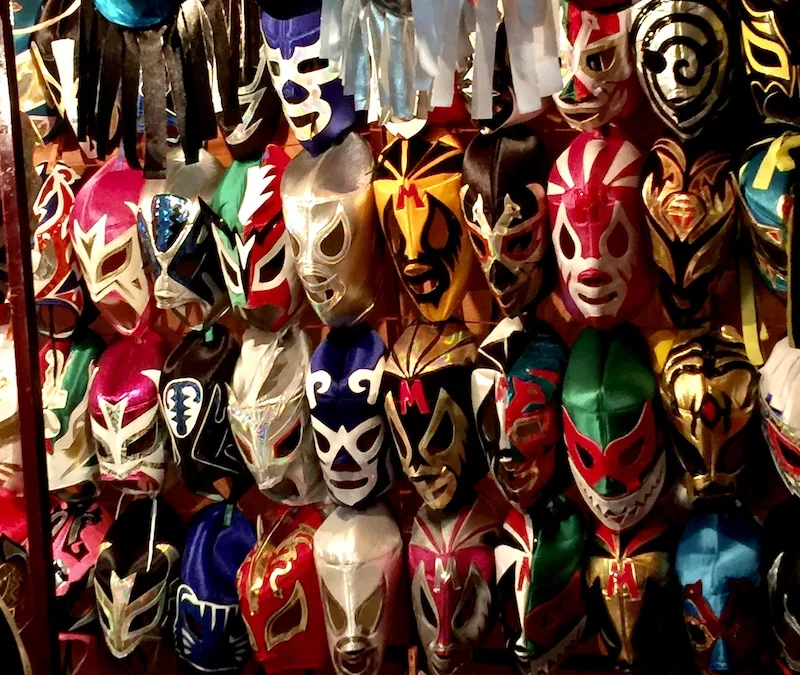 If you are a fan of WWE, then watching Lucha Libre is a must. This is one of the unique experiences you don't want to miss while you are in the city. There are Lucha Libre tours available and they usually have a meeting point where you can grab a bite to eat before heading out. Your guide will purchase tickets for you and even translate what the wrestlers are saying. Depending on which tour company you join, you'll be given a history lesson on why this is a part of Mexican culture. For sure, you'll come back for more once you get to see it up close.

#7 Historic Center Tour
Mexico City has an interesting past. For starters, the Aztecs established their empire where the Mexico City Cathedral now stands. If you want to explore the city, you can check out these tours.
Signing up for private tours is a good idea if you want to explore Mexico City's Centro Historico. A tour guide will be assigned to your group to take you around the area while sharing details about the country's rich history. Aside from that, you can customize the tour based on your preferences.
The price for this excursion will depend on whether you want a half-day or full-day tour and the number of people in your group. Tourists usually pay around $200. Among the places that you can visit here are the National Palace, the Palace of Fine Arts, and the Metropolitan Cathedral.
Mexico City also has night walking tours as well!
#8 Walking Tour in Mexico City
Just like any other city in the world, there are free walking tours available here as well. These tours run twice a day and are held in English. The perfect time to catch these tours is at 11 a.m and 2:30 p.m. In just a short time, you'll learn some fascinating information about the old buildings here. Among these are Metropolitan Cathedral, Iglesia de Santo Domingo, and Bellas Artes. Although the walking tour is free, giving tips is encouraged. A tip of $5 to $10 will be most welcome.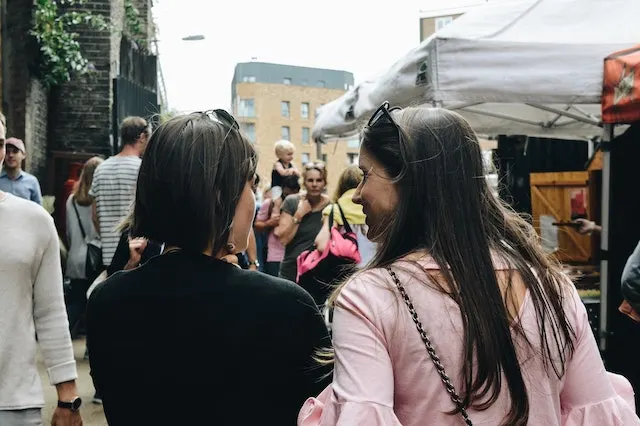 What's interesting about these tours is that the guides here speak dual languages. These are locals who love their city and are passionate about its rich history. To hear them speak of their culture and the history behind the buildings is enjoyable.
#9 Xochimilco Party Boats
One of the best things to do while you are in the city is to join the Xochimilco party boats. These boats are often packed with party-goers during the weekends. The trajineras are powered by skilled rowers who guide these boats safely in the waters. You can get to try rowing yourself but make sure that you hold on to the stick at all times.
What's interesting about this tour is that mariachi bands will join on the boat to play a song or two. You can also buy a few drinks and snacks from the floating shops nearby as well. If you are flying solo or a few people in your group, you can sign up for a group tour. It is best that you go with a local guide.
#10 Visit the Home of Frida Kahlo
This tour includes a two-hour boat ride plus a visit to the colonial district of Coyoacan. What makes this an interesting tour is that you get to visit the Frida Kahlo museum. The museum is referred to as La Casa Azul or the Blue House. Aside from that, it is the former residence of the renowned artist.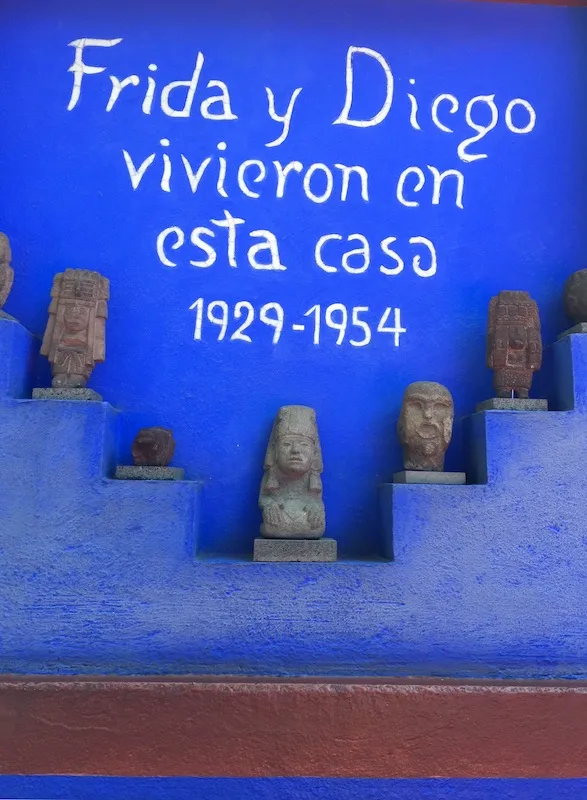 In addition, you can also learn more about Hernan Cortes and visit the largest university called UNAM. UNAM is more than just a university because it is also a city. You will find an impressive collection of artworks and murals here by the famous artists in Central Mexico. Among these are David Alfaro Siqueiros, Diego Rivera, and of course Frida Kahlo.
#11 Bus Tours
Mexico City is the second-largest city in Latin America. Also, it is the perfect place to visit if you want to learn more about its rich history. However, because of its sheer size, exploring the neighborhoods will take time. The good news is that the public transportation system is set up well. However, if you want to see the beauty of the place then joining a bus tour is your best option.
These bus tours will give you an overview of the neighborhoods and what attractions they hold. There are four bus routes available. There is the downtown route where you can hop off the bus to see the National Museum of Anthropology. The southside route takes you to Frida Kahlo's house. Take the third route and you'll see the Polanco district up close. You can find some upscale shopping here. Aside from that, the fourth route will bring you to the Basilica of Our Lady of Guadalupe. This is an important Catholic pilgrimage site since Our Lady of Guadalupe was the source of miracles.
Each bus tour is accompanied by an audio guide to give you insights. If you don't hop on and hop off the bus, the entire trip will take at least 3 hours. However, it is best that you enjoy the ride instead before you go explore the neighborhoods fully.
#12 Tour with Mezcal and Tacos
If you prefer to explore the waterways of Xochimilco instead of a stopover, you can do so. There are tours here that focus on just that. Additionally, you'll be able to taste different types of mezcals and tacos. What's more, your guide and the locals will be more than happy to share their history with you too.
#13 San Miguel de Allende Tour
San Miguel de Allende is a city in Guanjanato. What makes this an interesting place to visit is its collection of colonial and Spanish architecture buildings. Among the best sights that you will see here is the Parroquia de San Miguel Archangel. Aside from being the tallest structure in the city, the pink limestone facade draws the crowd.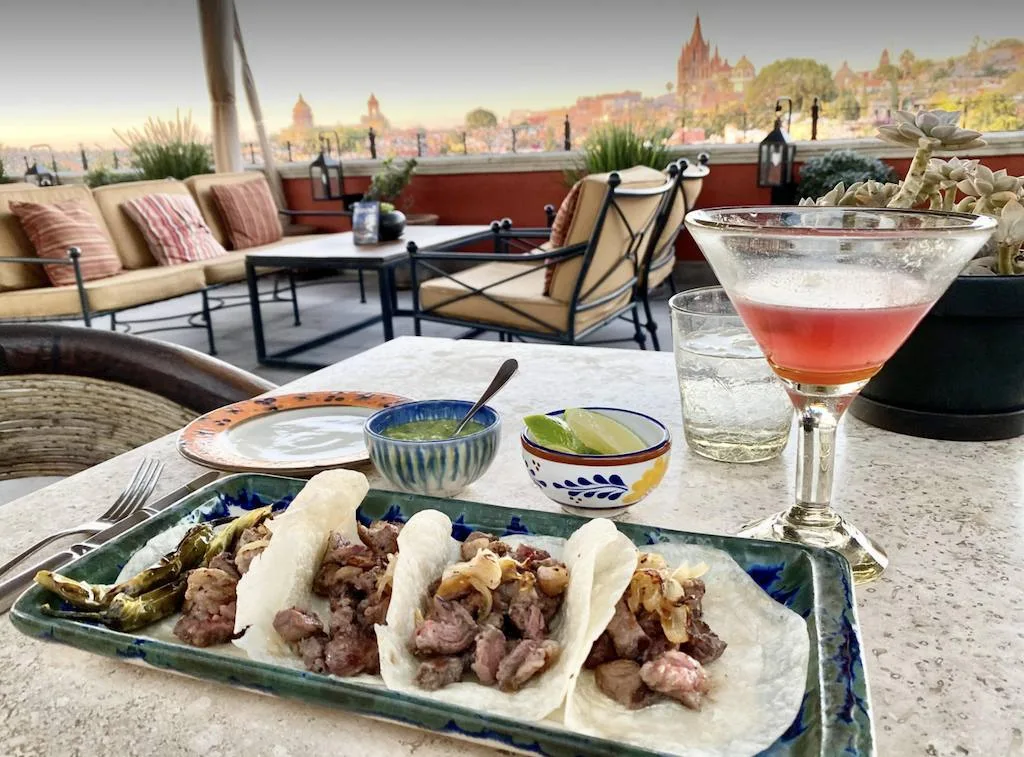 From here, you can join tours that will explore the surrounding area. A private tour will take you to the city's mines and other attractions. There are several stops along the way which include San Ramon Bocamina and Mirador Panoramica. You'll also drop by the Museo de Las Momias de Guanajuato where hundreds of mummies are put on display.
#13 Market Tours
A trip to the local markets is a great way for you to understand more of Mexican culture. Casa Jacaranda gives an authentic experience for these market tours. They guarantee an immersive experience by taking you to the nearest market. Here you'll learn about the different fruits, vegetables, and of course, chilies. This is a full-day experience that starts at the Mercado Merced. This is the largest city market in the whole of Mexico. Aside from learning about the products available, you will also learn how to cook. Additionally, you can sample various street foods in the market like gorditas and tlacoyos.
#14 Magical Towns Tour
Mexico City has one of the best places that tourists will fall in love with. One example is Hidalgo. The best way to enjoy your trip here is to go on a tour. You can find the best guides online or ask the local Airbnbs for suggestions. What you'll get from their 12-hour tour is exploring the city's magical towns.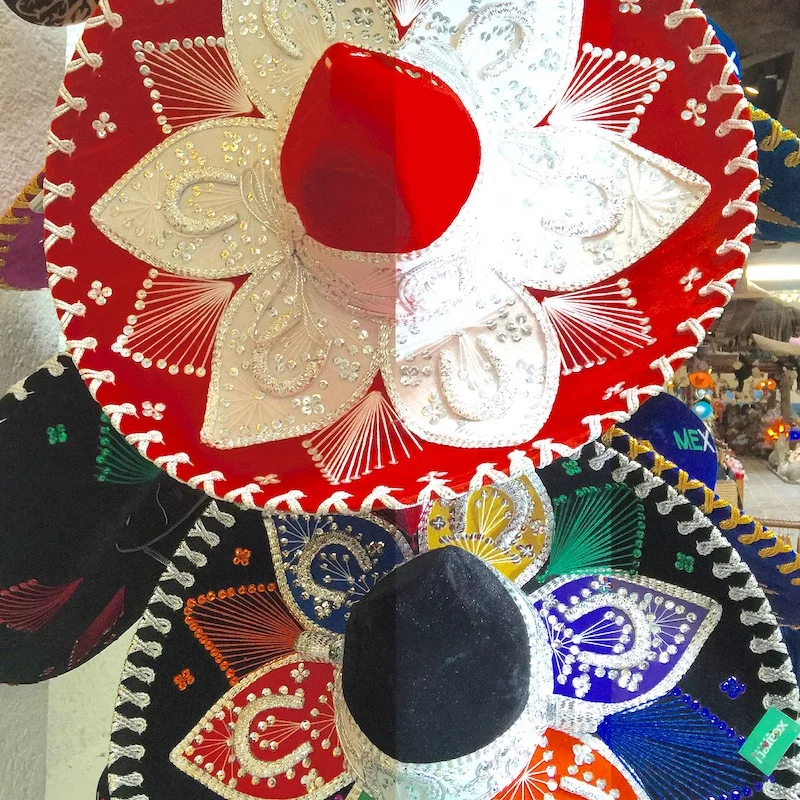 Aside from sampling their local cuisine, you will also see Real del Monte which is one of the mining towns. Your guide will teach you the history of these mining towns as you explore the area. Also, there is the Huasca de Ocampo. This place is best known for its well-preserved colonial buildings. It is also here where the first haciendas were built. Afterward, you can go visit the shops in the area to bring home souvenirs.
#15 Teotihuacan Day Trips
One of the best day trips that you can do here is to visit Teotihuacan. The Teotihuacan pyramids are just an hour's journey from downtown Mexico City. There are several ways for you to experience this tourist attraction. However, the best way to do it is to hire a guide especially if you want to know more about its history, culture, and people
#16 Cholula and Puebla Day Trips
The best tour to go on if you are pressed for time is to go on a day trip to Cholula and Puebla. You will need a great guide for this sightseeing tour which you can find in your hotel or Airbnb. They will hook you up with local guides to take you to your preferred destination.

#17 Private Tour
You can opt for a private tour that can be customized based on your preferences. In Puebla, you should visit the Talavera pottery shops while grabbing a bite to eat at one of their mole restaurants.
Afterward, you can head to Cholula which is just 10 minutes away. This is a UNESCO World Heritage Site because of the number of pyramids found here. It may look like a small hill but once you enter the side entrance, you'll be taken into the underground tunnel. This is one of the main attractions as it brings you to the great pyramid of Cholula.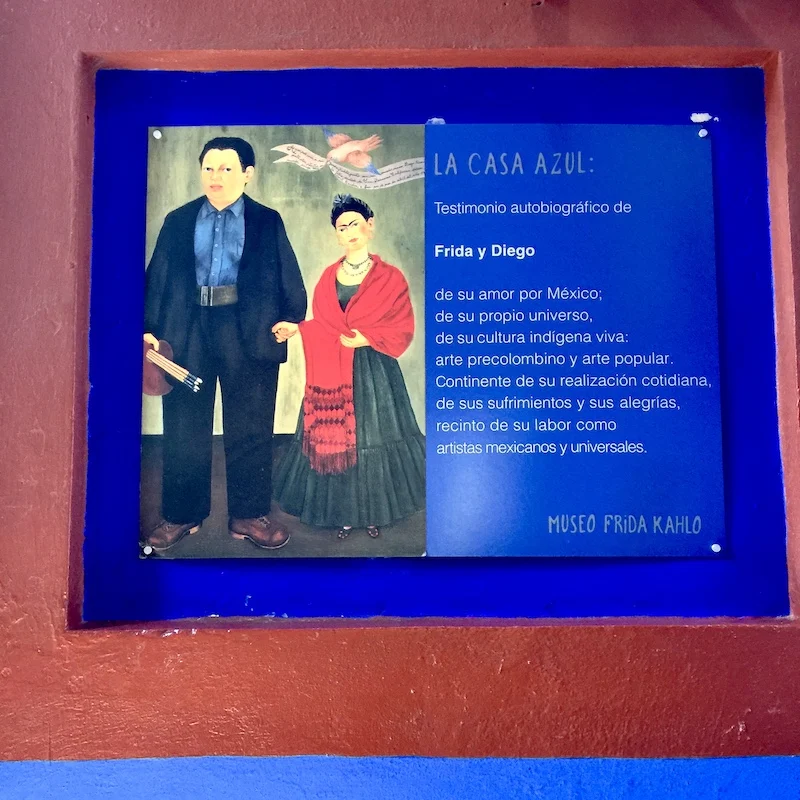 A private guide will accompany you on your trip to the ancient ruins. These private tours include pick up and drop off at your place of accommodation. Also, you will have a guide who can show you the insides of the pyramids. The best part is that you can stop along the way if you see something you are interested in. This is the perfect time to take photos of these historical ruins too.
#18 Group Tours
Aside from joining a private tour, group tours are also worth it. This tour will take 10 hours to complete, but you'll be leaving early in the day. You'll immerse yourself in the history and culture of the area and might even be able to do backpacking Mexico Travel. Also, you'll get to see the volcanoes that surround Mexico. Lunch will be held in Puebla where you'll sample the finest local cuisines.
#19 Small Group Tours
Another way to explore this archaeological site is through a small group tour. The tour begins early morning and finishes with lunch. You will have to go to a designated pick-up point and from there, you'll be taken to the majestic ruins. Your group will have a chance to sample the local cuisine before heading back home. There is also a full-day tour available which will take you to the Shrine of Guadalupe and Tres Culturas among others. You have to shoulder your lunch, however, but you'll be picked up and dropped off in your hotel.
#20 Chinampas Farm Tours
Xochimilco's is a group of indigenous people who were in the area long before the Aztecs and the Spaniards came. They were referred to as subsistence farmers who grew crops on small plots of lands that were on shallow waters. Although you can still see these indigenous people in the area, they are not part of the Xochimilco boat tours.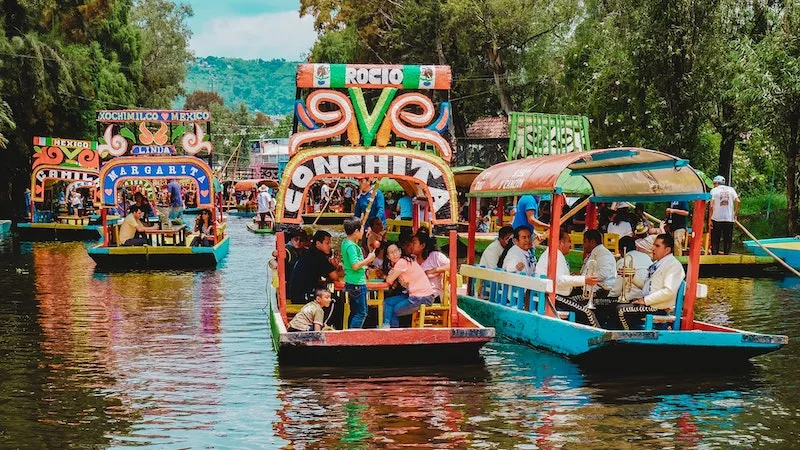 The only way to visit their farms is through a tour. There are several options available like the Ubish of Mexico Underground. They work together with small farmers in gathering seeds that they can plant on their farms. Joining their tours will include transport, lunch, and the chance to see an axolotl. These are salamanders that have an unusual look. They number less than a thousand.
Also, be prepared to get dirty when you visit Chinampas. You'll get a hands-on approach to learning how to farm like in the old days. This is a rewarding experience as you will learn how these indigenous people survived all these years.
#22 Valle de Bravo Tour
How about exploring the area outside of Mexico City? The magical town of Valle de Bravo is one of the most preserved colonial towns in Central America. Established in 1530, this town retained its old-world charm throughout the centuries. Once you step on their cobblestone streets, you will feel like you have been transported back in time.
It will take two hours to reach this town from the airport in Mexico City. Although it is a long ride, you'll love the scenic route. Once you arrive, you can opt to join a tour. The local guide will show you what makes this town a lovely respite from the hustle and bustle of the city. Among the stops that you must take is the San Francisco de Asis Church. This stunning church is right in the middle of the town. Inside you will find a collection of sculptures, murals, and paintings.
Aside from that, if you want to get a panoramic view of the town, head to the Parque El Pino. This picturesque park has plenty of artifacts and topiaries on display. While you are here, you can make a pit stop at Lake Avandaro. This is the heart of the town. Aside from that, tourists and locals alike flock here for a picnic and a dip in the waters.
#23 In-Depth Cultural Tours
If you are planning to stay longer in the country, joining cultural tours is worth it. One particular tour that you can consider is the Mexico City to Playa del Carmen. This tour begins in Mexico City where you can see it like a National Geographic explorer. Aside from sampling local cuisine, you can also visit the historical sites here.
After two days of exploration, you will head to Puebla next. Your guide will bring you to San Pedro Tlahuac. You will meet the descendants of the Nahuatl people and learn their way of life. In the afternoon, your group will take buses that are comfy and have their air conditioning turned on most of the trip.
Your next stop is Oaxaca. What makes this a great tourist site is its beautiful colonial town. Your guide will show you the ropes here then let you explore on your own. There are plenty of activities to do here, such as trying their food, mezcal drinking, or people-watching.
Your last stop will be Playa del Carmen. This time, your group will be riding a private vehicle. Since you are in the area, you will go and visit Chichen Itza. This is one of the Seven Wonders of the World. Also, you'll find the El Castillo pyramid here. After visiting the ruins, you can explore Playa on your own. If you want to spend more time here, the guide can book a hotel for you.

What to Bring in Your Mexico City Tour
The best way to appreciate the beauty of Mexico City, one has to go sightseeing. Aside from exploring the city on your own, it is always a good idea to go on a tour. Fortunately, there are several options that are sure to fill your hours. If this is your first time in the city, you might be wondering what's the best way to do your exploration. A walking tour is always a good idea as well as riding the bus or bike.
Aside from that, you also need to pack a few essentials to bring with you as you explore the city. Among these are:
#1 Comfortable Shoes
If you are going to do a lot of walking then make sure that you are wearing a pair of comfortable shoes. This is especially true if you will head to Zocalo. Sneakers are good but make sure that they fit you well. You don't want to have sore feet after.
#2 Sunblock
The weather here is often sunny. Unless you are working on a tan, it is best that you apply sunblock every few hours. Aside from that, take extra precautions such as wearing a hat, shades, and even long sleeves. These can offer you some protection against the sun.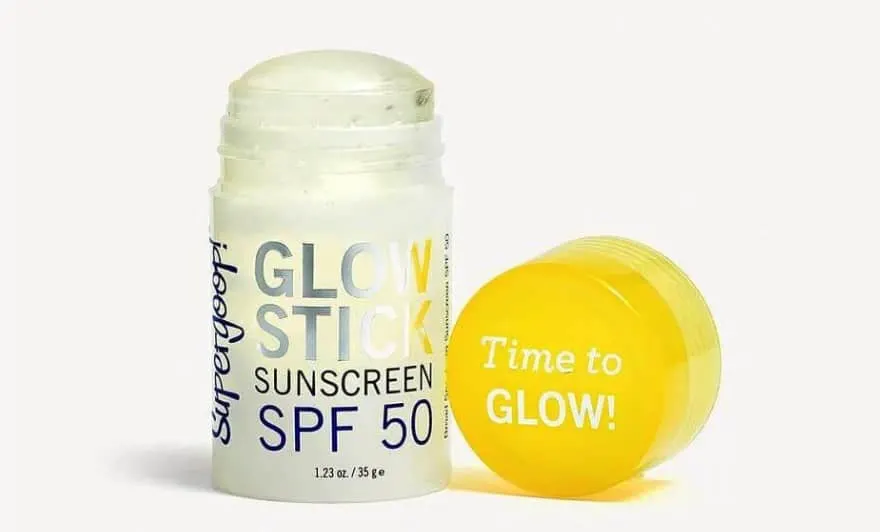 #3 Travel Insurance
It is always a good idea to get travel insurance when you are abroad. This provides protection against any loss on your part. You don't want to lose your possessions and not receive reimbursement after. You can purchase one even before you travel to Mexico City.
#4 Camera
Since you are about to go on an adventure around Mexico, be sure to bring a camera with you. Although it is nice to bring your DSLRs here complete with expensive lenses, stick to the less bulky options. In fact, your smartphone can be a good option here or the point-and-shoot digital cameras. They are less likely to be snatched from you.
#5 Bottled Water
Do not forget to bring a bottle of water with you. The scorching sun can make you sweat a lot and thirsty too. Fortunately, there are plenty of shops in the area where you can purchase water for a small fee. Just make sure that you drink regularly to avoid dehydration.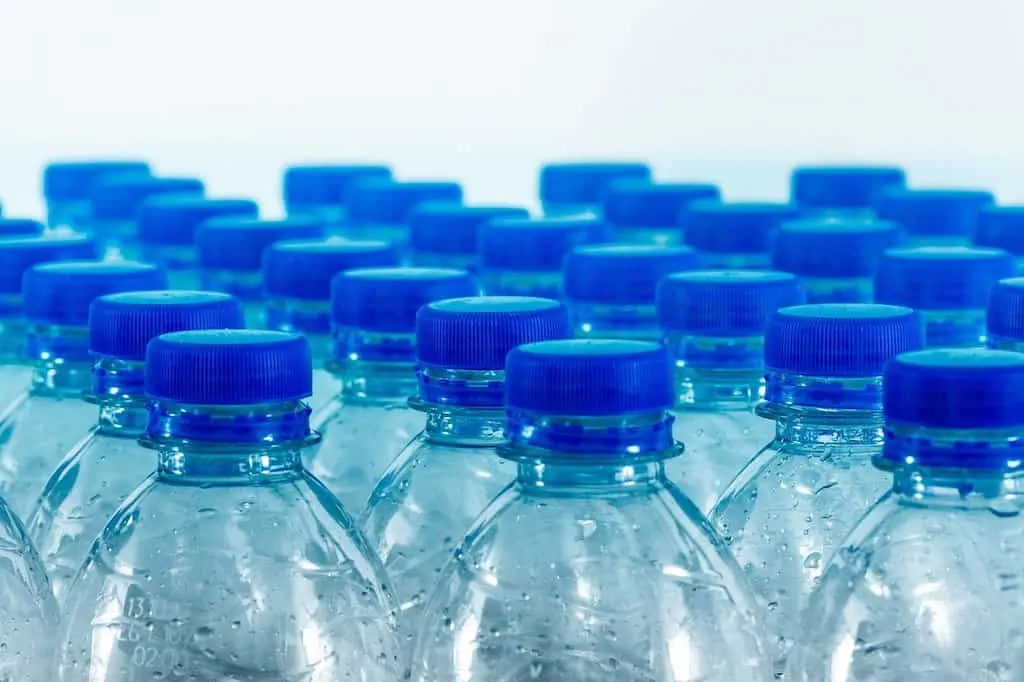 These are just a few suggestions on what you should bring with you on your day trip around the city. Always bring your personal effects with you and keep an eye on them too. If you are flying solo, make sure that you inform the hotel that you are going out. It's good to let them know where you're heading to.
Mexico City definitely has a lot to offer tourists and locals alike. The best part is that you'll not run out of options. If you don't want to miss anything, take a look at the tours they have available. This way, you can schedule your trip easily.