Guatemala is a popular tourist destination in Central America and one that you'll surely be packing for in a heartbeat. After all, there are plenty of sights to see and attractions to visit that you don't want to miss out on. This beautiful country has diverse landscapes and stunning surroundings for you to enjoy. It boasts of high elevations of 4,200 miles above sea level which promise a spectacular view of the land.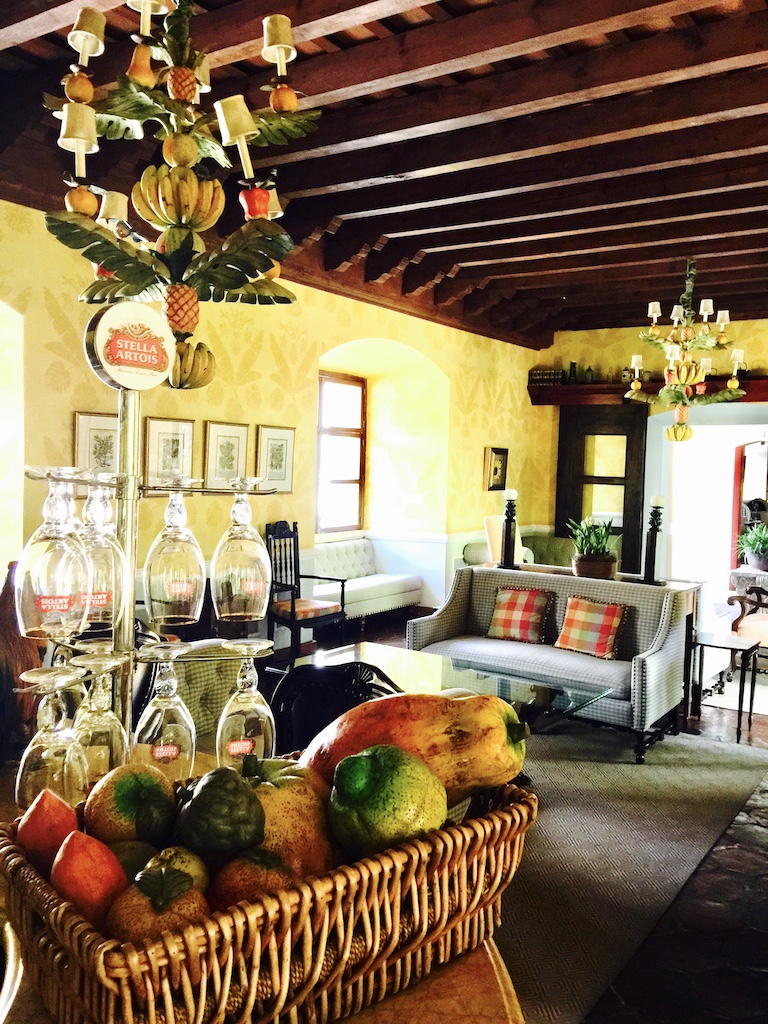 ---
What's in this post:
hide
Top Guatemala Packing List Items for 2022
+ What to Wear
---
---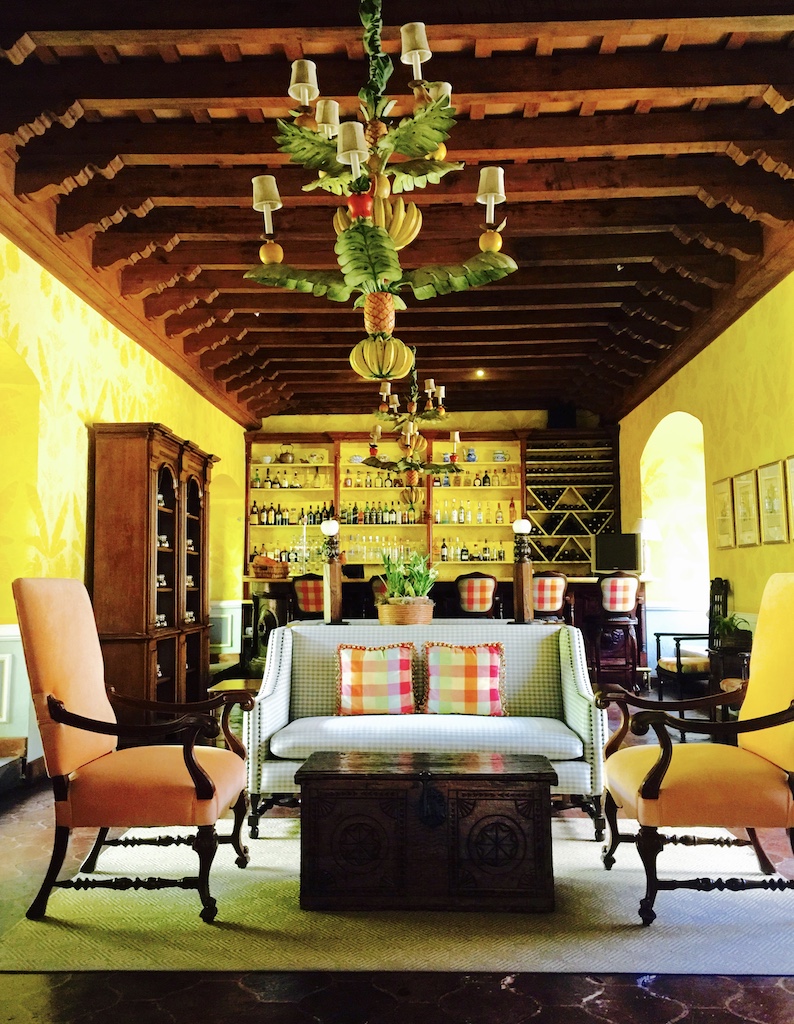 However, first things first. You need to make travel plans before you head out to Guatemala City. If this is your first time visiting the country, you can get helpful tips from a Guatemala travel guide. This way, you will get an idea of which areas of Guatemala you can add to your itinerary. Aside from that, another thing you need to plan for is what to bring with you on your trip.

A Guide to Your Guatemala Packing List
Guatemala is a great place to book your next vacation. But aside from making a hotel reservation, you also need to consider what items you should bring with you on your trip. You can bring a camera for documenting your trip or a notebook to jot down notes. Guatemala has a rich history and important people too. For example, Rigoberta Menchu. She grew up to become an activist because of the political instability in the country. Consequently, she won a noble peace prize in 1992 for her work.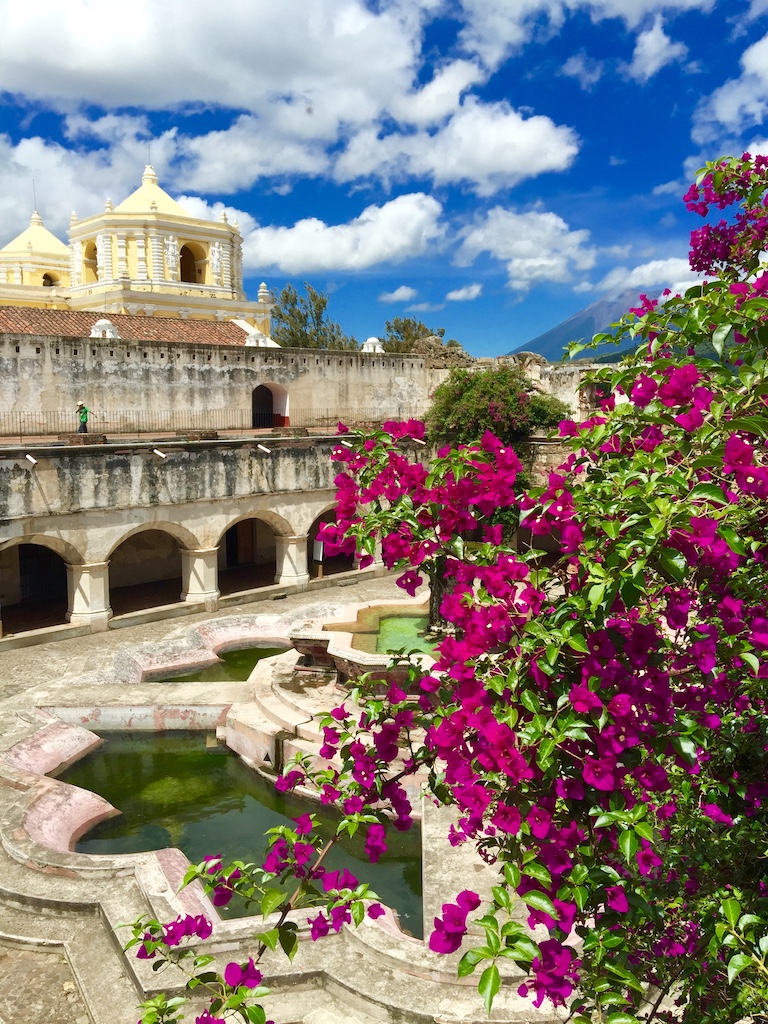 That said, here are a few recommendations on what to pack on your trip to this tropical country.
#1 Bags/Water Bottles
Main Backpacks
If your travel style is more minimalist, then bringing backpacks on your trip is a good idea. For example, a 48-liter travel backpack can store most of your essentials for convenience. You don't have to carry heavy luggage around either. It also doubles as a carry-on bag so you can bring it with you on the plane. This is ideal for those who prefer a budget journey since they don't have to pay any excess fees at the airport.
Choose a backpack that is sturdy and has plenty of pockets to keep smaller items and essentials within reach. The best thing about bringing the main backpack is that it makes traveling easier, especially using public transport. Once you reach your destination, you can unpack your belongings and opt for a smaller bag instead.
Daypack
Aside from your main backpack, you also need to bring a daypack with you. As the name suggests, this will be the one you'll be bringing as you explore the beauty of the country. A packable day pack lets you bring your personal items with you safely especially when it has anti-theft measures.
Additionally, a daypack lets you prepare for the hikes you'll be doing in the country. You will not be able to enjoy a day trip if you don't have a daypack to carry your essentials. For example, if you are heading to the volcano Acatenango, you should bring a bag like this. You can also use a fanny pack to keep important things like your passport, credit card, driver's license, and other things. Just make sure that you secure your bags at all times.
Packing Cubes
Another item that you should include in your packing list is the packing cubes. One of the advantages of using them is that they help keep your stuff organized. They come in different sizes and shapes so you can separate your clothes from your underwear and your toiletries. You don't want to end up going through your bag all the time.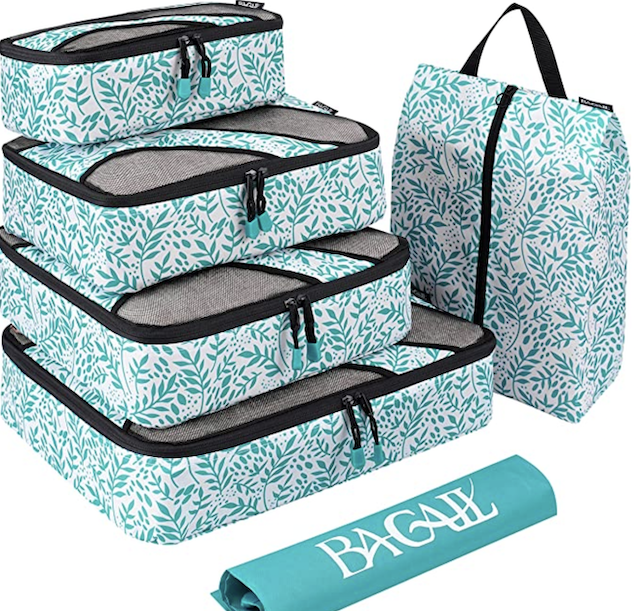 Additionally, they make it easier for you to find what you need. Another plus to these smaller bags is that you can store your wet clothes here. For example, if you visit Semuc Champey, you can stuff your wet clothes in your packing cubes as long as they are water-resistant. This way, your belongings won't get wet. Go for the transparent ones so that you'll be able to see their contents. And because they come in different sizes, you can stash them inside your main bag to maximize the space.
Filtered Water Bottle
One of the best things that you can bring with you is a filtered water bottle. Keep in mind that the water here is not of good quality. If you want to avoid having stomach issues, bring a filtered water bottle with you. It is definitely worth the extra cost you'll pay for it.
Avoid drinking water here, even tap water, especially if you are not used to it. The best way to avoid any problems is to invest in a good water bottle. Not only that, but it will help you stay hydrated on your trips too. You can purchase bottled water in local pharmacies and Walmart stores in the city.
#2 Clothing
Guatemala has different climates that you should know of. Their daytime temperatures are different from nighttime temperatures. So you will need to plan your clothing carefully. For example, temperatures can reach up to 20 degrees Celsius in Lake Atitlan and the colonial city of Antigua during the day. However, you can experience up to 30 degrees and above during mid-day while you are in Peten.
Tops
If you are going to spend a lot of time in the country, then you need to pack clothes wisely. Just because you are from a foreign country, it doesn't excuse you for not following the culture of the country. Guatemala is a conservative country. So this is something you should keep in mind. That said, it would be a good idea to bring several tops with you on your trip.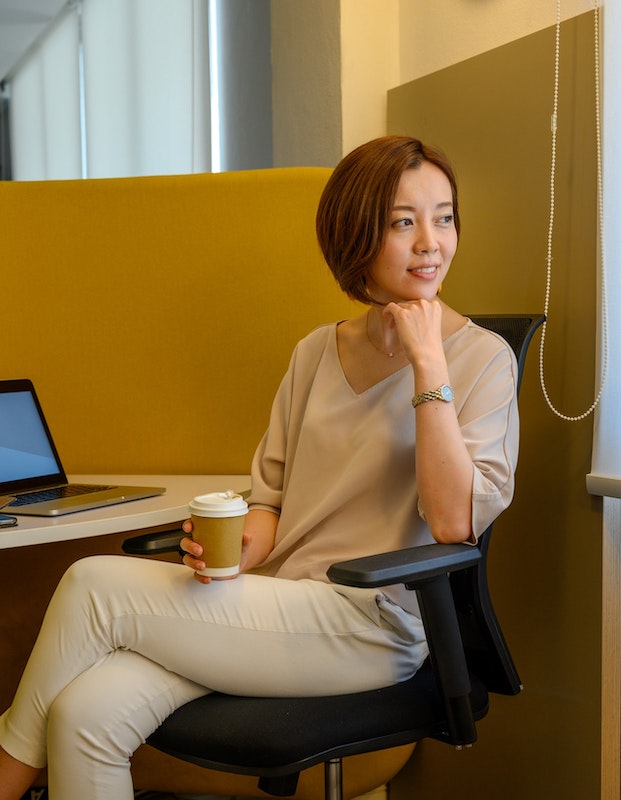 First, tank tops are great for hiking up the mountains and volcanoes. Second, short sleeve tops are ideal for everyday wear. Third, long-sleeved shirts can be worn at night when the weather is slightly cooler. Choose a long sleeve shirt made from thin material so you'll feel more comfortable.
You can also bring a cardigan that you can layer with your tops. A hoodie or jacket is also worth adding to help you stay warm during chilly trips at night. Don't forget to add a windbreaker or rain jacket with you. Such clothing will help protect you when rainfalls. Especially in remote areas like the jungles.
Shorts
Another item to bring with you on your trip is a pair of shorts. They usually have moisture-wicking properties to keep you comfy. You can wear it while hiking in the jungle or when you are in your hotel room. Bringing a pair of shorts can help you feel cooler too, especially during the dry season. Wearing conservative clothing when you are out and about is better as a way to respect the locals.
Pants/ Jeans
Lightweight pants are a must-have in Guatemala. You can wear it when running errands or exploring the mountains and jungles. One of the advantages of wearing pants during hikes is that they can offer protection against mosquitoes.
Capri pants are another option because they help you remain cool and comfy during the day. Dress pants are a plus too if you plan on going out at night to experience the nightlife in the city. Long skirts are also recommended as they can be paired with any tops that you have.
Guatemalan women are conservative in nature so they are often seen wearing long skirts. It would be a good idea to follow suit to impress the locals.
Underwear
There is no such thing as too much underwear when traveling. You can start with 12 pairs of underwear to ensure that you have enough for your trip. As for your bras, bring two or more depending on how long you'll be staying. The good news is that you can wash your clothes in your accommodation or look for a laundromat.
Bathing Suit
It is always a good idea to bring your bathing suit with you to Guatemala. Places like Lake Atitlán and Antigua are good for swimming. You can even take a dip in swimming pools in the hotel that you are staying in. There are plenty of beaches in the area that you don't want to miss either.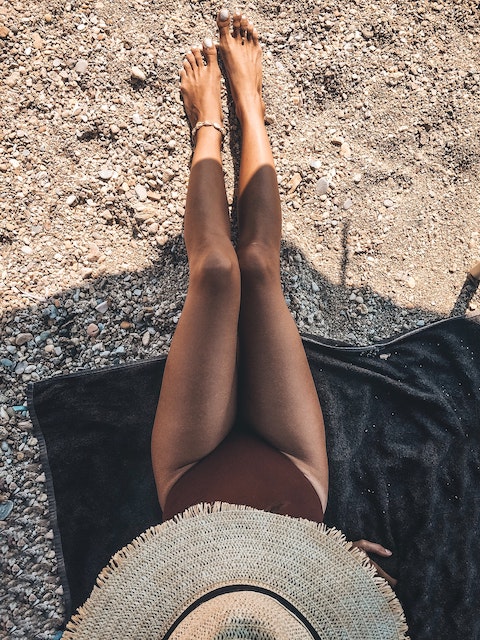 Microfiber Travel Towel
Backpackers should invest in a microfiber travel towel for their trip to the country. Not only does this dry up fast, but it can be folded into a small square for easy packing. Some hotels and rentals will charge you extra for a towel and traditional ones are bulky to bring. This is the perfect travel companion and will not take up much space in your backpack.
#3 Shoes – Running and Boots
Aside from clothing, you should also think of what shoes to bring. Guatemala is best explored on foot so you can start with the following.
Running Shoes/ Water Shoes
A good pair of running shoes can be your go-to footwear for most hikes in the country. Aside from cushioning your feet, the sole can provide good traction too. You should also make room for a pair of water shoes in your backpack. This way, you'll protect your feet from slipping on wet rocks if you'll be visiting areas where water is present.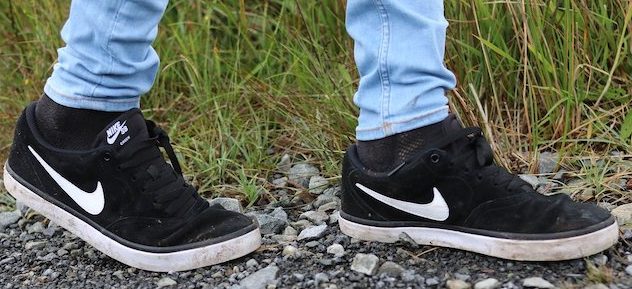 Hiking Boots
There are several places in Guatemala that you can visit without the need to wear hiking boots. However, if you will be hiking up the mountains and volcanoes, then you definitely need one. You don't want to end up breaking a leg going down steep climbs because of improper footwear.
#4 Toiletries
Your toiletry bag should contain personal items that you will need for your stay here.
Shampoo/Conditioner/Soap
Personal stuff like shampoo and conditioner should be placed in small bottles or tubes. Keep in mind that airlines have specific rules when it comes to these products. If you run out of these, there are convenience stores in Guatemala where you can purchase from. Don't forget about dry shampoo!
Lip Balm/ Sanitary Pads/ Sunscreen/ Shaving Cream
Aside from shampoo and soap, you should also protect your skin. Lip balm will keep your lips moist under the sun. Apply sunscreen with high SPF when you step outside your hotel room. The intense heat during the summer can leave you burnt if you don't take precautions. Guys can bring their shaving cream too while sanitary pads are essentials for women.
Insect Repellent
Don't forget to bring mosquito repellent with you especially when traveling during the rainy season. You don't have to worry about them at high altitudes. However, if you will be hiking through the jungle or low-lying areas, best to bring this with you. Malaria is a likely culprit but on a good note, there is no outbreak in the country. But there is a risk of dengue if you expose yourself to these insects.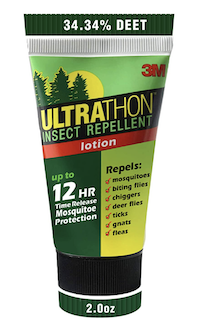 #5 First Aid Supplies
Aside from your toiletries, you also need to prepare for emergencies.
First Aid Kit
The good news is that you can get most of these essentials in Guatemala. However, you can bring your own medicine for motion sickness, allergy, nausea, and even painkillers. Additionally, bring medication for stomach problems like diarrhea and for bug bites if you are allergic to them. If you run out of these essentials, there are pharmacies that you can approach.
#6 Electronics
It is not surprising that you will bring a few devices with you. For sure, you will bring cell phones to stay connected with family members. That said, you should purchase a local SIM card to make local calls at a cheaper rate. Other items that you might want to bring are the following.
Chargers/ Converters/ Blow dryers/ Laptop
Bringing electronic devices on your trip means that you need to bring their chargers. Aside from that, you also need to bring a converter to ensure that you are using the right voltage. You should invest in two and three-prong converters with you. If you are from the United States then you don't have to worry about this. Make sure that your earplugs and MP3 chargers and battery pack for your laptop computer are using the right adapter/converter with you. If you are not sure about the sockets and voltage, do some background checks. This way, you will be prepared for your devices.
#7 Important Documents to Bring
Guatemala is a good place to visit in Central America because of its beauty. Aside from bringing light to warm clothes on your trip, there are documents that you need to secure too.
Passport/ Visa/ Two-Way Ticket
Since you will be heading to Guatemala for your trip, you need to bring your passport with you. The best way to determine if you need a visa is to check their main website. There are affiliate links there that will direct you to the right information.
It is possible that the airline will require proof of travel in their major cities. If you have booked their public transportation then present your ticket to them.
Travel Insurance
Common sense dictates that you need travel insurance when you fly out. This way, you will be able to recoup any losses, such as robbery of your phone and others. Although the locals are friendly and welcoming, there are still those who may attempt to steal your belongings.
Foreign Currency
Make sure that your money belt contains foreign currency. You should have your money be exchanged for their local currency. Take note that most stores, including department stores, use cash only. There are Walmart stores in the city if you run out of essentials. Larger cities will have ATMs available where you can get additional funds. However, if you need to travel long distances to reach the city, make sure that you have enough cash on hand.
Vaccines
The main thing about traveling to countries like Guatemala is to have your vaccines. If you plan on going on an extended trip to explore the country further, getting vaccinated can be of use. You will get protection from potential diseases you can pick up in tropical climates like this one.
#8 What Not to Bring
The first thing that you need to keep in mind is to avoid bringing expensive items on your trip. Avoid wearing any jewelry here or bringing big or bulky electronics. DSLRs can take good photos, sure, but they are hot commodities in the country. Your smartphone can double as a camera, plus, you don't have to carry a heavy bag with you all the time.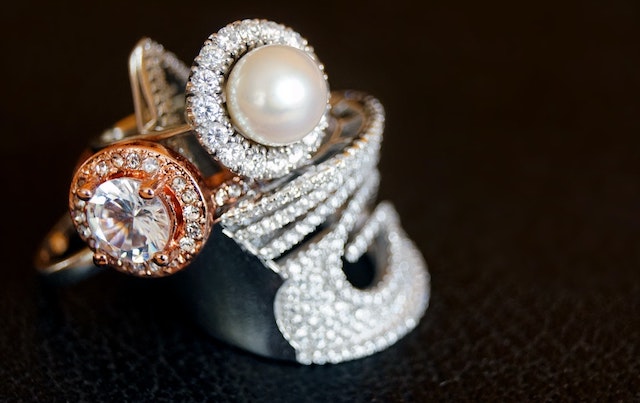 Additionally, skip bringing heavy luggage with you. A piece of rolling luggage is not ideal since the roads here are not always paved. You might think that you'll be comfortable with rolling luggage here, but no. The cobbled stone streets in some areas will not make it easier for you at all. Aside from that, their public transport is not luggage-friendly either. If you don't want to be inconvenienced, then stick to a backpack instead unless you are with a group that stays with your stuff.
Best Time to Visit Guatemala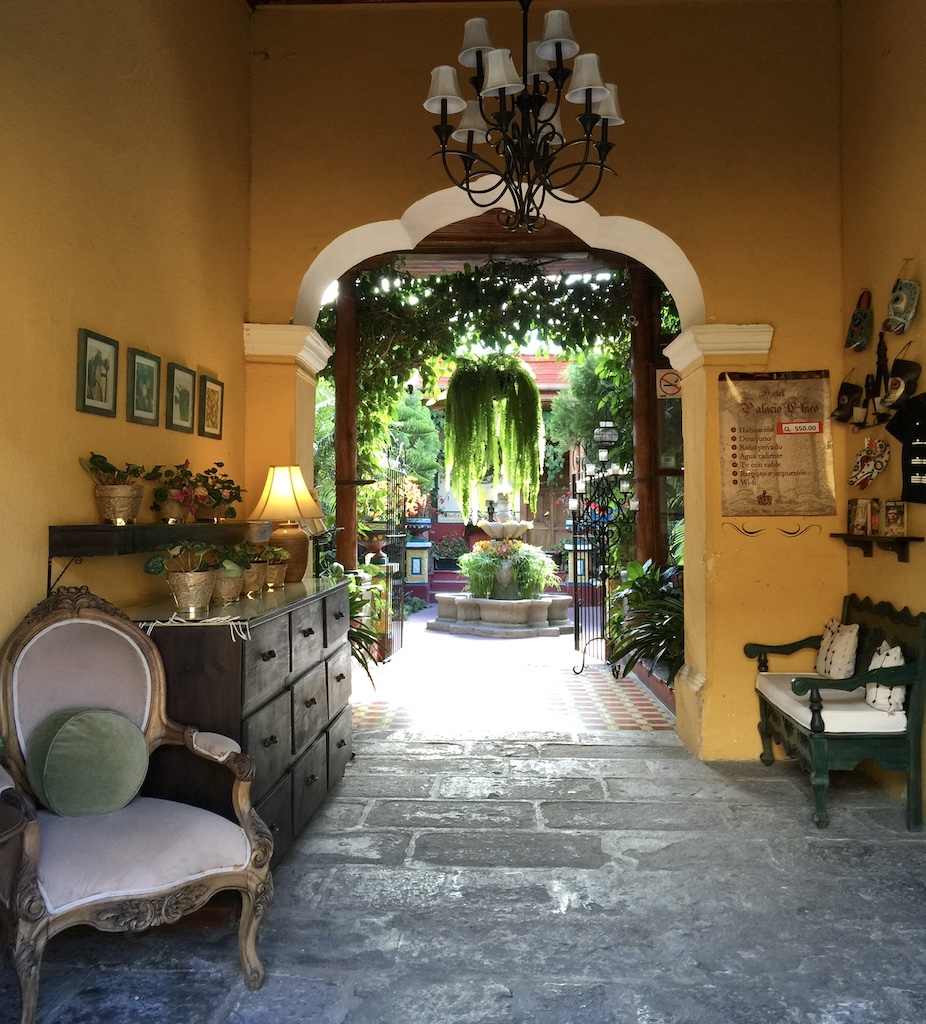 The best time of year to visit this tropical paradise depends on what area you want to explore. For example, if you are heading to Tikal and the coastal area, then head here during the dry season. On the other hand, if you want to see Antigua and Quetzaltenango, then visit during the rainy season.
You can also come during their dry winter months. But you need to pack clothes for both hot and cold temperatures. If you plan on visiting the Highlands then make sure that you are ready for the changing temperatures. Daytime can be hot but temperatures can easily drop at night.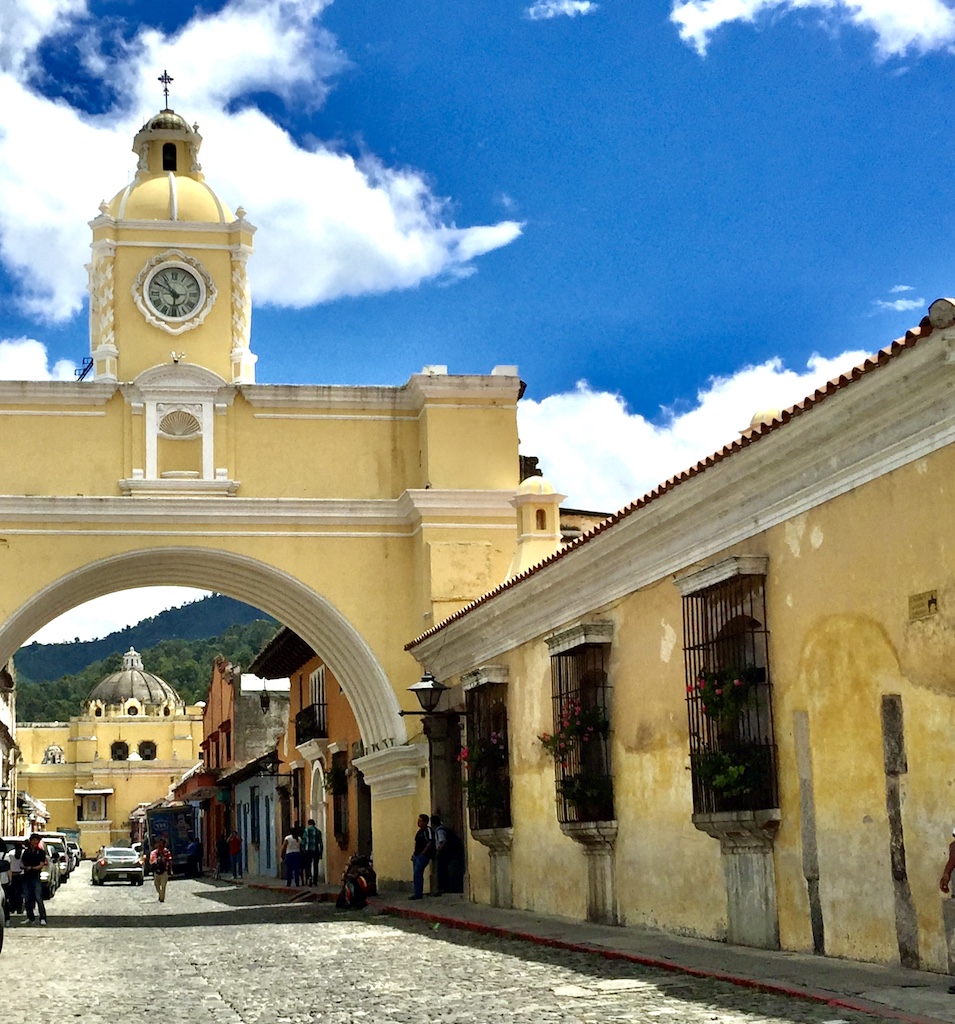 Aside from that, you can also head out here during Spring and Fall seasons. These months are when festivals are held in the country. For example, you can check the Semana Santa celebration or Holy Week here. Additionally, there is the Dia de los Muertos which happens in November.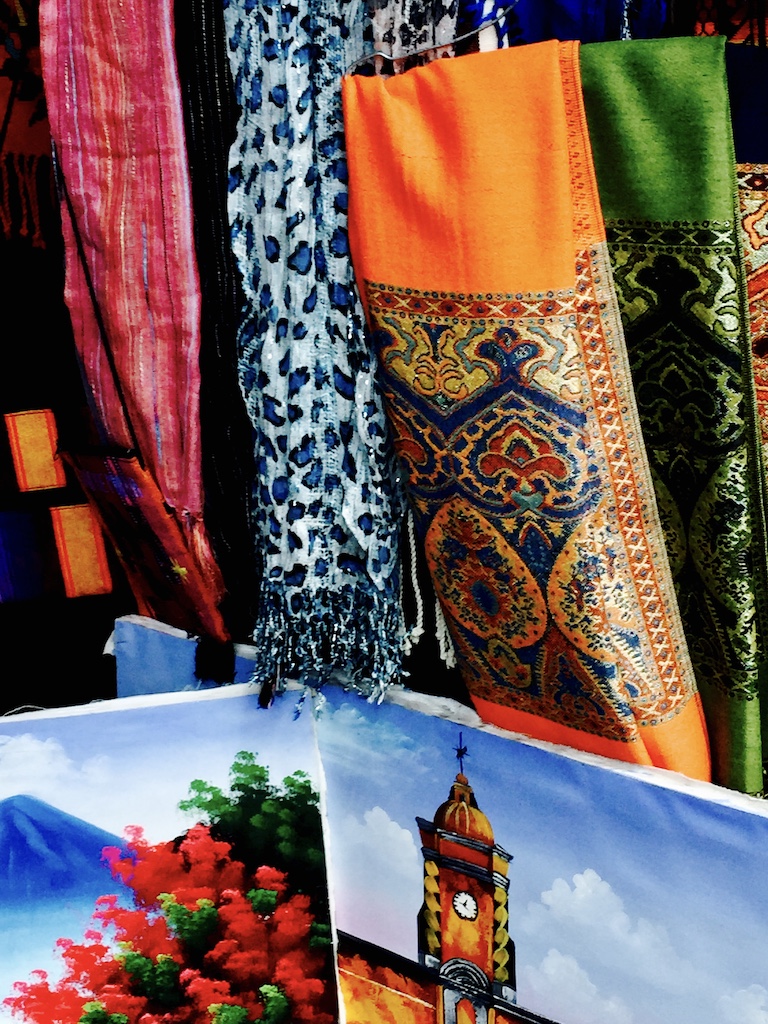 You can also time your trip for the Mayan New Year. This is the best time to see the locals celebrating their heritage through singing and dancing.