When it comes to the best beers worldwide, a German beer hall has become one of the most popular styles in recent years. They have mastered the art of creating beer in its simplest form while not sacrificing quality and your taste buds. This simplicity can be accredited to the German Beer Purity Law established in 1516, in which beers can only be made with four major ingredients, namely hops (hop profiles), malt, yeast, and water. The history of beer in the 19th century was one of innovation.
---
What's in this post:
hide
11 Best German Beers to Drink in 2023
---
---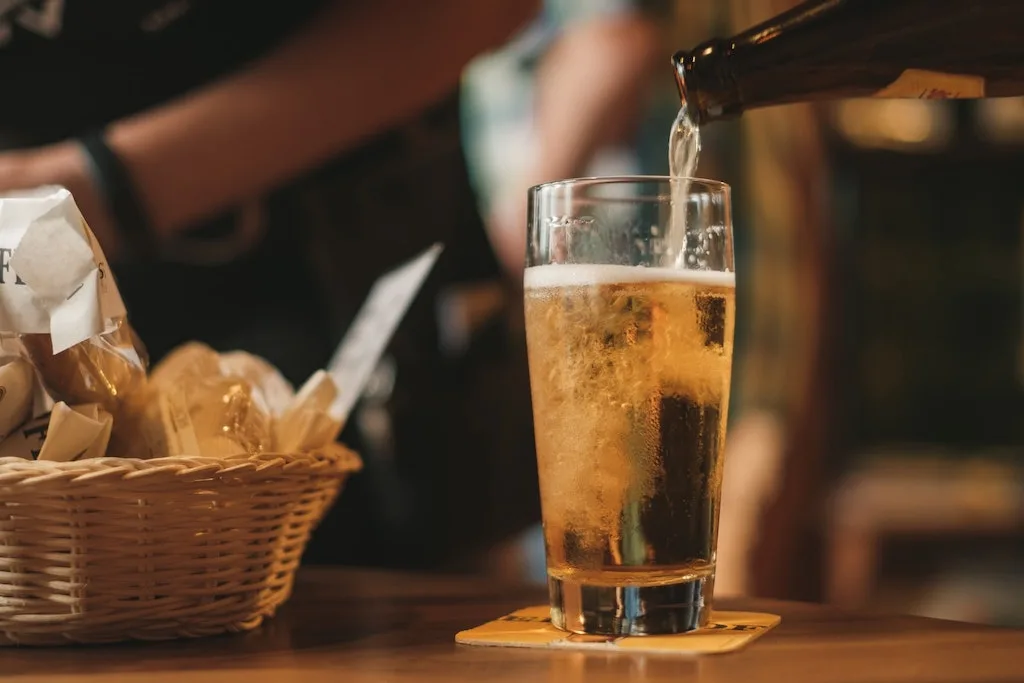 Germany is home to thousands of beer brands, and each one of them has its own unique style and flair to keep customers wanting more. Whether it's light body beer, craft breweries, or any beer you name it, they have it all for you. If you are planning to visit the country of Germany, you best not miss some of their finest German breweries.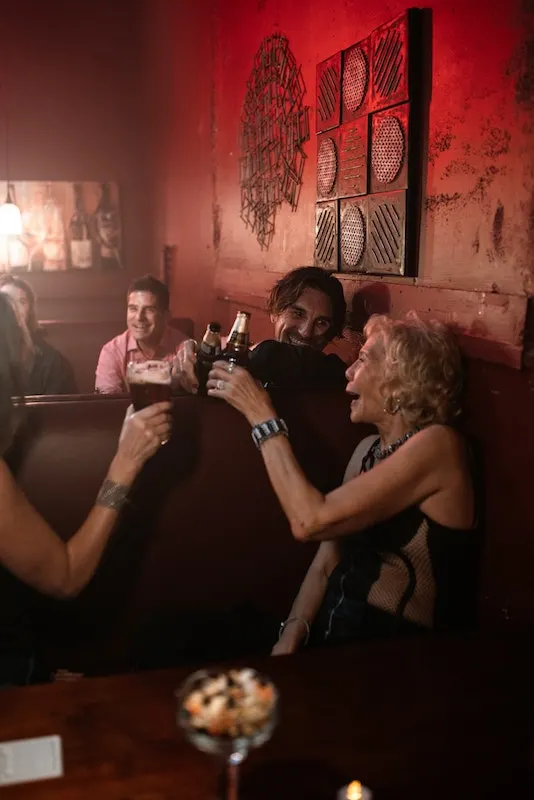 However, choosing the right beer can be overwhelming from the start. So we've listed the 11 best German beers to drink in 2022! Here are some of our top picks of types of German beer!
#1 Weihenstephaner Hefe Weissbier
On top of our list of must-try German beers is the Weihenstephaner Hefe Weissbier, and this classic style beer tops the list for various reasons. The first reason is that this beer is made out of a Bavarian-style wheat brew that has some unique sweetness.
A sip of this beer can instantly uplift any low-spirited human being as well as a perfect addition to any drinks before dinner or a meal.
Its beer taste can be likened to the sweetness of a banana or candy. And is a very sweet beer. Weihenstephan Brewery is one of the oldest German breweries in the European Union. You might consider this an old beer, but don't let that fool you as it is one of Germany's finest and well-loved beers. It is here that you will enjoy a tour through the nearly 1000 years of history of the Bavarian State Brewery Weihenstephan before continuing to learn about the art of brewing. This beer is the world's oldest brewery.
#2 Schneider Weisse
The second on our list is considered the best Hefeweizen in Germany, the Schneider Weisse. This beer is a popular choice among beer lovers who don't want that bitterness of the beer. This Bavarian state government's wheat beer exemplifies the beer concept without changing your face due to its bitterness. It has become one of Germany's most popular brands of German beer and White beer. And we see no reason why the freight train is slowing down.
Nuances of ripe bananas, nutmeg, cloves, and nuts create that subtle aroma which can be quite alluring for first-time drinkers, a sip of this can catapult your day on a good note without having to sacrifice taste.
#3 Erdinger Kristall
Erdinger Kristall comes from the world's largest wheat beer brewery in Germany. And is considered by many to be the most well-liked and loved beer in the country. A lighter version of the Hefeweizen, this light-colored crystal version, like the Helles Lager is the perfect quencher for the hotter seasons. It has a crystal clear appearance from the extensive filtration that is required in making the product. And those who prefer crystal clear beers from cloudy ones should have a taste of it.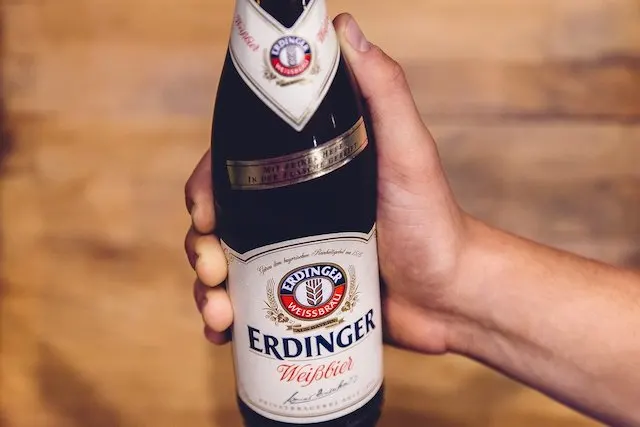 The strong malted wheat notes combined with its energizing and carbonic acid and clean flavor can simply brighten up your day in an instant. This beerhouse is also one of the oldest breweries.
#4 Aecht Schlenkerla Rauchbier (Smoked Beer)
Despite being one of the most popular and best German drinks in Europe, finding the Aecht Schlenkerla Rauchbier can be a little bit tricky. However, if you do happen to snag one, grab hold of it and enjoy it while you can. Its distinct aroma, as well as its malty consistency, can easily capture anyone's heart with just a single sip.
The best part about this beer is that it starts sweet and malty and ends with a smoky finish. It is best to combine smoked ribs or pizza for a dazzling array of wonderful flavors. It is popular as one of the best types of beers.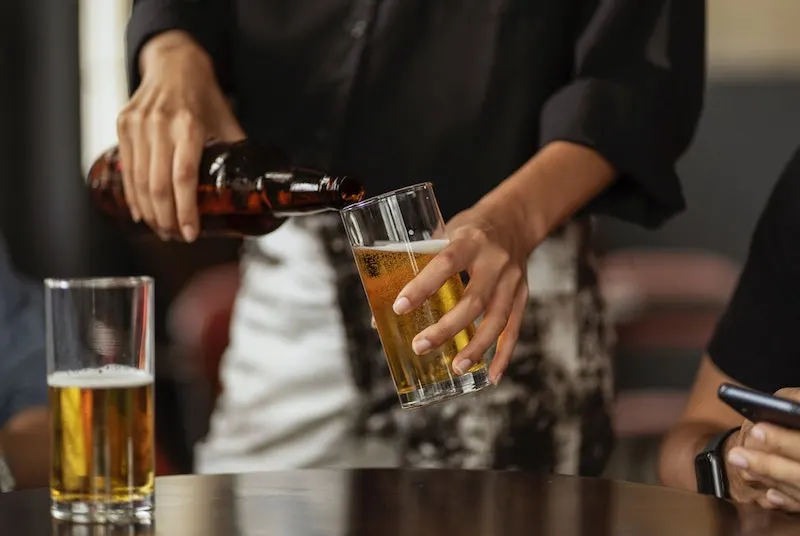 #5 Schneider Weisse Aventinus Eisbock
Known for having a unique process, the Schneider Weisse Aventinus Eisbock is not to miss if you happen to visit Germany. The unique process of freezing a portion of the water in the brew and removing it afterward. As a result, the process provides a very rich flavor, aromatic, and super-concentrated alcohol with high-temperature alcohol content.
Its combination of richness in malt and the buttery cheese notes should be an ideal choice for an afternoon barbeque or paired with a delicious burger. This beer is considered one of the strongest and most intense wheat-doppelbock in the world, and it is not for the faint-hearted.
#6 Gaffel Kölsch (cologne beer)
If you ever visit Cologne, trying the Gaffel Kölsch is a good start to an eventful stay in the city. Cologne is renowned in Germany for having hundreds of pubs in a single area, and ordering the Gaffel Kölsch should not come as a surprise if you happen to witness one.
The Gaffel Kölsch is a popular beer in Germany due to its refreshingly light on the inside but sweet on the outside.
This beer has quite a kick to it but not overwhelmingly, so to the point that it is not advisable for beginners. It has that hop bitterness to it. It's a perfect match for any afternoon snacks and sandwiches too!
#7 Radeberger Pils
The Radeberger Pils adds a little bit of flare and dramatics if you happen to try it for the very first time. It doesn't feel too overwhelmingly heavy. And will give a better and refreshing outcome no matter what part of the day you drink it. Radeberger Pils is a German pilsner style beer brewed near Dresden. The hop bitterness of this beer can be attributed to the process of making it. It has long been enjoyed by German nobility as a pilsner malt.
Although there's nothing special about this beer, it cracks the list because it has been a staple beer in Germany for decades now. It is a perfect match with any meals, salads, or even grilled meat for a sumptuous delight.
#8 Berliner Kindl Weisse
The Berliner Weisse is another popular drink in Germany for many reasons. Founded in 1872, the brewery's beer garden was one of the first to brew a bottom-fermenting pilsner pale lager in Germany. For one, it's a combination of rich flavors. Plus it has sour-lemon tones that are quite alluring to the nostrils. It is one of Berlin's finest creations as it is one of the famous drinks come summertime. I am not a fan of sour beers, but this one tastes good. However, it is usually served in a large glass combined with woodruff syrup or raspberry and
Be sure to tone it down whenever you have work the next day, as this can be quite strong and intense if you happen to drink a lot. Drink beer, but drink less.
#9 Aecht Schlenkerla Rauchbier
For anyone who loves a distinct flavor to it, the Aecht Schlenkerla Rauchbier is a good addition to people who want to have their beers taste like smoke. This beer has hints of bacon and smoked brisket for any discerning drinker who wants to take a unique road. Although this beer is quite uncommon in terms of taste, many folks prefer its smoky consistency and taste.
This drink has been a staple in the city of Bamberg and makes it a good combination with burgers and fries during Germany's cooler temperatures. It is a good beer with lots of potentials to attract first-time drinkers and casual drinkers—great aroma and even better all-around taste. This beer is a great place to taste it.
#10 Spaten Oktoberfest
A seasonal beer, the Spaten Oktoberfest style is known to be brewed from the late portions of February up to the later portion of March. And is served during autumn. During Oktoberfest, this beer will take place by storm for being the best choice for Oktoberfest beer. The Spaten is also considered to be the first Oktoberfest beer. People consider it one of the best German beer brands.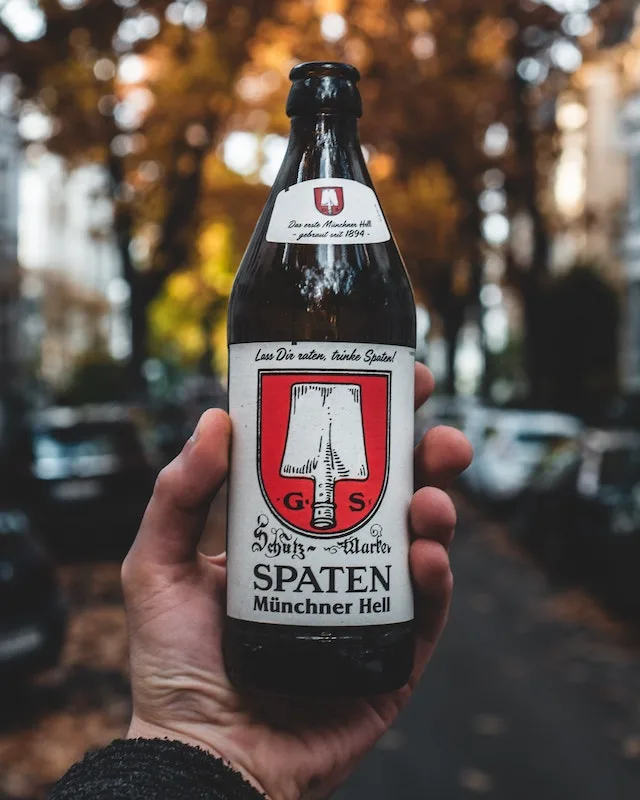 The Spaten brewery has a very rich history consistent with texture and a hint of sweetness once the final sip drops. This beer has captured the hearts of many for its impeccable combination of hops and malt all in one beer. It is highly advisable to go at this beer whenever you visit Germany during October. It is one of the best types of German beers and people drink it for sure on German Beer Day!
#11 Paulaner Salvator Doppel Bock
Paulaner has been a major player in the German beer industry for quite some time now, and their very own Salvator Doppel Bock is one of their most popular products to date. Their doppel back is a fine example of how bottom-fermented beer tastes and how well it combines texture and balance. But, this option is quite darker and more intense than usual but still comes out on a smooth and clean note.
The dark barley malt gives it a very unique and malty flavor. It will serve a good purpose for people who want to take a deep breath and relax during the holidays or on regular days—best paired with afternoon snacks like sandwiches, salads, and burgers.
Wrapping Things Up
Beer consumption in Germany is quite high if you ask me. And that is because of how well their German brewers have paved the way to provide its people with some of the best and finest beers on the planet. We all have different tastes in our beers. With the list of some of the best German beer styles above, you would be hard-pressed not to get a taste of them if you happen to visit the country. In fact, Schwarzbier, black beer is a dark lager that originated in Germany is made from roasted malt, which gives it its dark color.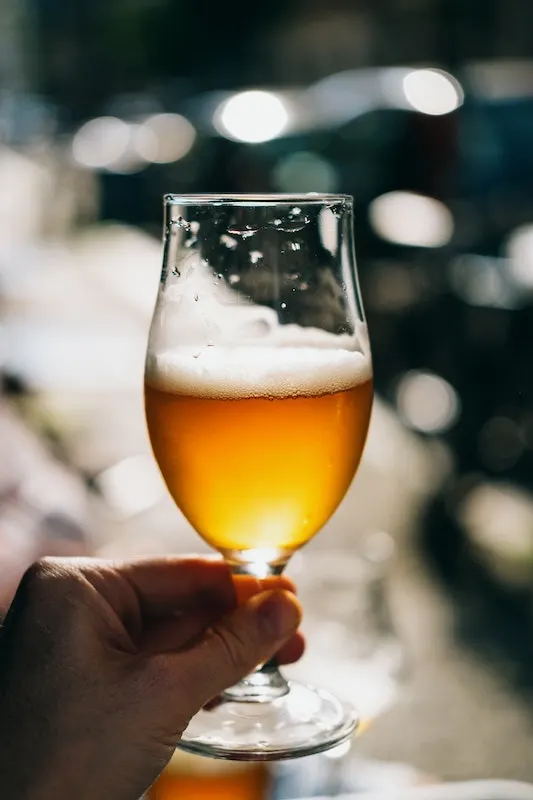 With that in mind, Germany has given us some of the best beers on the planet. No matter where ever you are in the world. Whether you're in the United States or Europe, the German brewing process is exceptional, even during the world wars. Organic "IPA" stands for Organic India Pale Ale, a hoppy style of beer that falls under the "pale ale" category. But there are local variety beers as well.
No wonder why German immigrants can't get enough of it. They sure have pride in making a beer masterpiece from different styles down to different processes. Enjoy some of the best-tasting beers life has to offer!