Beer brewing in Mexico has a long history hence it is one of its major exports. The Mesoamericans were already familiar with brewing long before they were colonized. They used agave or corn for the fermentation process. It is not surprising that Mexico is the world's largest beer exporter today.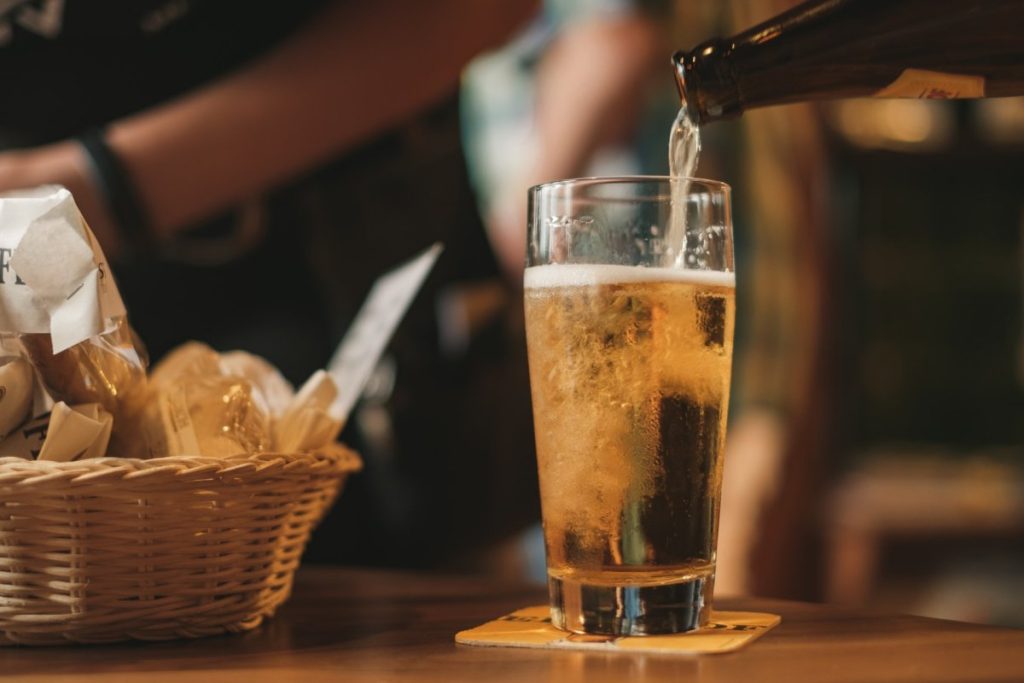 ---
What's in this post:
hide
Best Beers in Mexico
---
If you drop by any local store for some beer, you will find that most are dark beers, lagers, and Vienna-style light drinks. It is also a staple in local bars or any liquor store in the country. Only two national brands have the biggest share of the brewing industry in the country and these are FEMSA and Grupo Modelo.

Introducing Mexican Beers
When you take a look at the history of beer in Mexico, you'll find that it started way back in the 19th century. The Germans started brewing beer for commercial use. They were the ones who started setting up breweries in the country. Later on, these lagers were among the top-selling beers in the country. You'll find them across the globe but many are exported to the United States.
Over the years, Mexican breweries have grown. Aside from that, there are microbreweries popping up across the country. Thanks to these smaller breweries, there are now more options to choose from. Among these are wheat beer, ale, and stout just to name a few. There are even craft brewers who are making complex flavors to produce a better beer than the big boys will enjoy. They usually have a tasting room for their guests to sample their creations.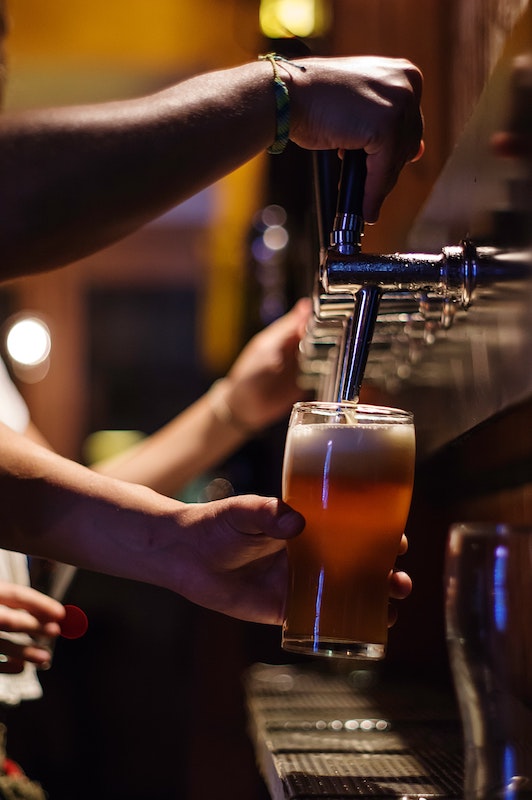 Craft beer is trending in Baja California and with good reason. Before, passionate homebrewers were simply sharing their products with their relatives. Today, craft brewing has become a whole new industry in Mexico. Additionally, it covers 1/5th of the entire beer export in the country.
Drinking Beer the Mexican Way
Beers and lime juice are often served together in Mexico. However, there is another way for you to enjoy your drink and that is through the Mexican way. Michelada is an unusual style for beer drinkers. This type of beer drinking involves your cocktail with light beer, Worcestershire sauce, salt, chili powder, soy sauce, or tomato juice. Additionally, the glass rim is coated with salt. The rest of the ingredients are inside the glass.
Mexico City has plenty of beers to offer but most beer drinkers are only familiar with Corona. It is a popular beer in many celebrations like Cinco de Mayo. However, there are other popular brands that you should try yourself.
Best Mexican Beer Brands
Aside from the United States as well as Belgium, Mexico is a strong contender for making the best beer in the world. This list of the best Mexican beers should give you a good idea of what brands you should start with.
Pacifico
Pacifico beer was named as such because it was brewed by German immigrants at Cerveceria del Pacifico. It is one of the most exported brews from Mexico. In fact, it is a popular beer on the West Coast.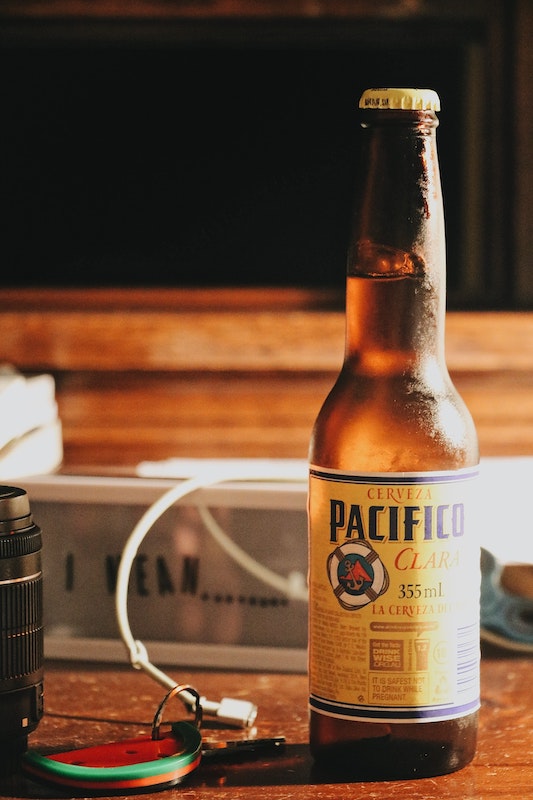 This pale ale has a mild sweetness to it and is best paired with fish. Aside from that, its low alcoholic content, which is pegged at 4.5%, makes it a good choice for a day drink.
Carta Blanca
If you are looking for a famous beer in Mexico then be sure to add this to your list. What makes this drink so popular is its smooth and crisp finish. Aside from that, this was also the first-ever premium beer that came from Cerveceria Cuauhtemoc. It has a low alcohol content so you don't have to worry about being tipsy after a few bottles. If you are looking for a pale lager then this is a good choice.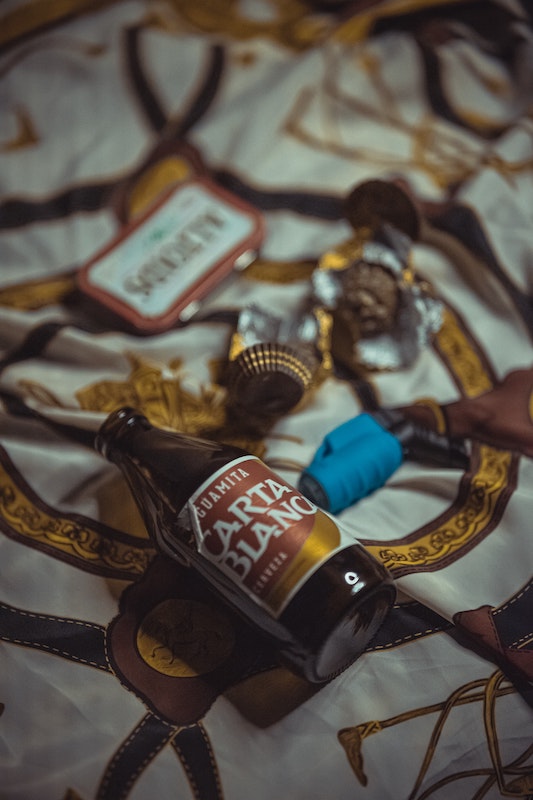 The combination of low ABV, high-quality ingredients and refreshing taste makes it the perfect choice for any event. Additionally, this drink is quite cheap! You can pair this with any salty Mexican food to achieve a good balance.
Corona Extra Mexican Lager Beer
Corona is probably the most popular Mexican beer across the globe. In fact, you'll be able to buy one at the nearest convenience store in your area! Additionally, it has become one of the go-to alcoholic beverages for those who just want to drink with their friends.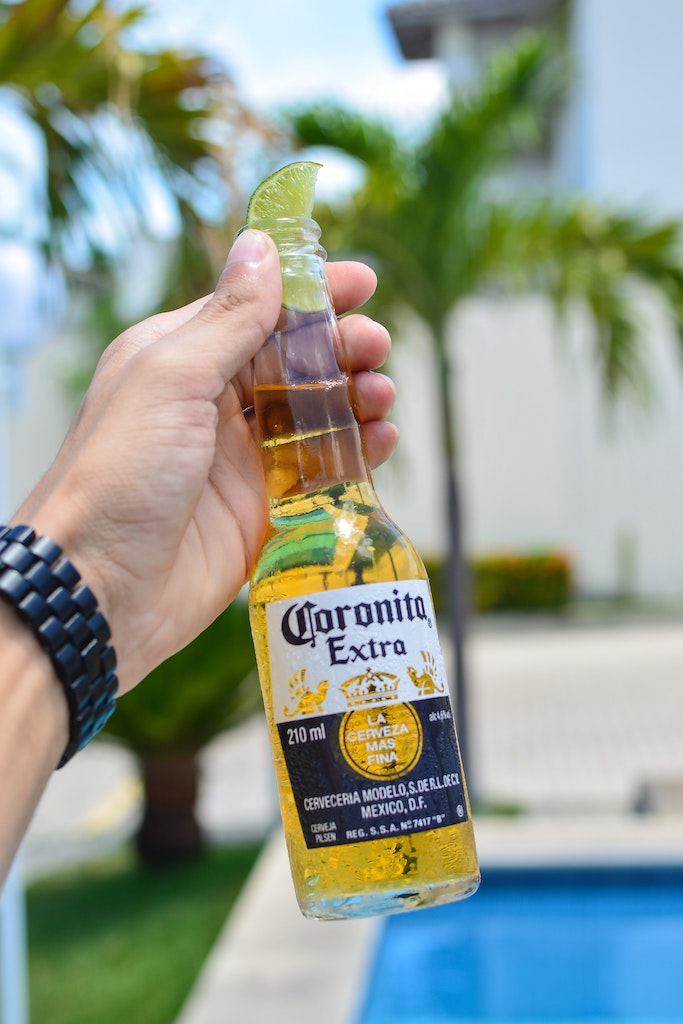 The simple but refreshing taste of the beer is one of the reasons why it is a favorite among beer enthusiasts. This is a good example of a Vienna lager with Vienna malts as part of its ingredients. It is best served with a lime wedge for added effect. Aside from that, you can also grab a Corona Light if you want a beer that has a lower alcoholic content.
Tecate Original
Another example of craft beer that is popular in the country is Tecate Original. This drink has a crisp malt taste to it that goes down pleasantly. This is one example of the first beer brewed in the country. It was brewed in the City of Tecate hence its name.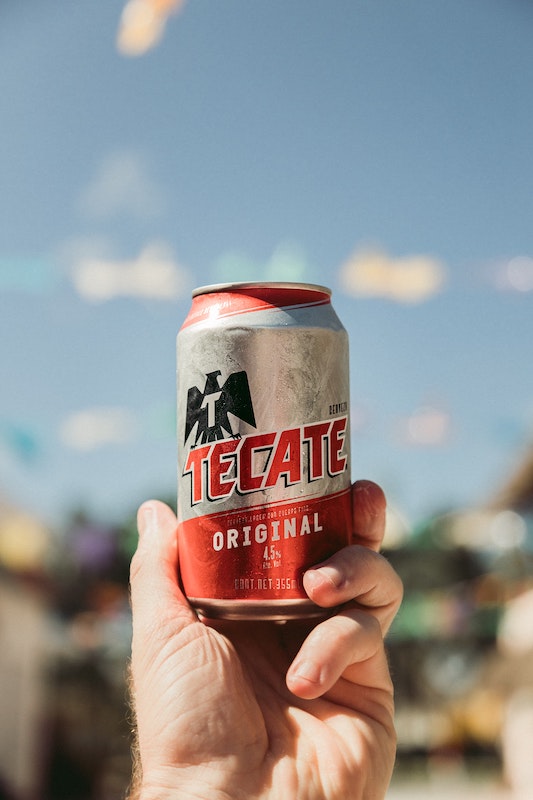 Additionally, this brew has a good balance of hops, syrup, and the flavor of corn which makes it a great option for day drinkers. And just like Corona, it also has a lighter version to it called Tecate Light. It may have a low alcohol content, but the taste is similar to the original. It's a win-win!
Dos Equis Lager
Dos Equis has two types of beers that it is known for. First, is the Dos Equis Lager which is a good example of light lagers. Additionally, it comes in a green bottle so it is easy to spot in stores. Second is the Dos Equis Ambar which comes in a brownish bottle and is a great example of amber lagers in the country.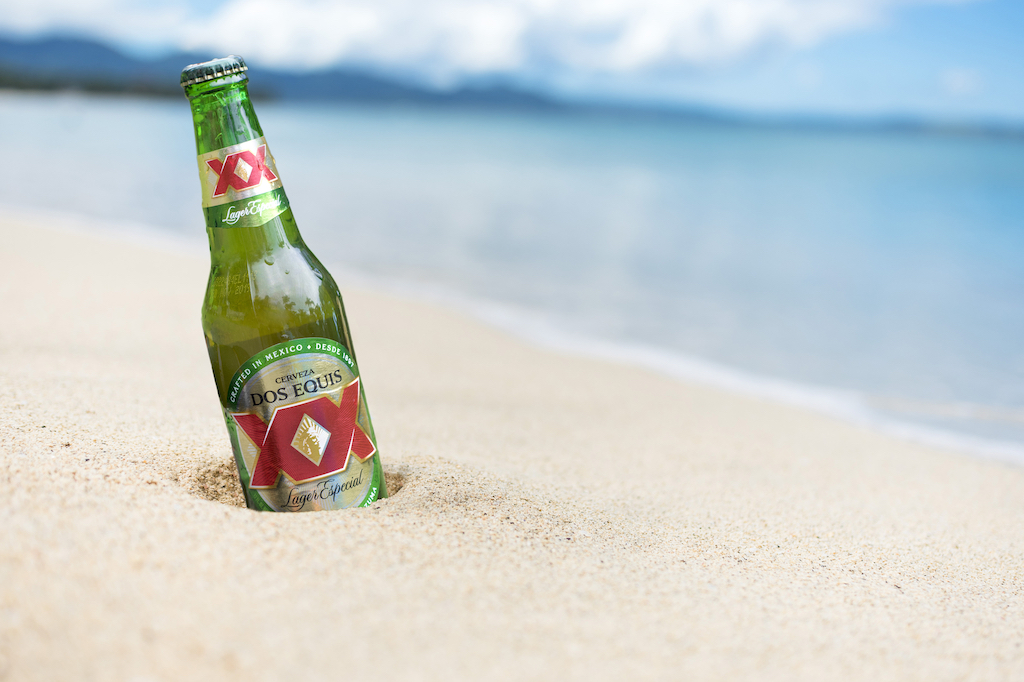 Aside from that, Dos Equis has one of the liveliest commercials on TV. It involves the "most interesting man in the world". Although this is not the most interesting of the lot, its flavor is enough to add to this list.
On the other hand, Dos Equis Amber is a Vienna lager style you don't want to miss. It combines hazelnut, a blend of dark rum, and a hint of vanilla. Additionally, it has a nice blend of brown sugar, caramel, malt, as well as fruits and spices. This is a full-bodied beer known for its reddish-gold color.
However, it was first referred to as Siglo XX by Wilhelm Hasse. He named it as such to usher in the early 20th century.
Victoria Beer
The beautiful golden amber color of Victoria is one of its main draws. Grupo Modelo is behind this fine-tasting traditional beer. Aside from that, you will notice that the taste and smell of this beer are similar to the Austrian pilsner-style beer. This Mexican lager has a slightly bitter taste and low alcohol content. You might have a hard time finding one outside of Mexico. However, its growing popularity might make it one of the beers for export in the long run.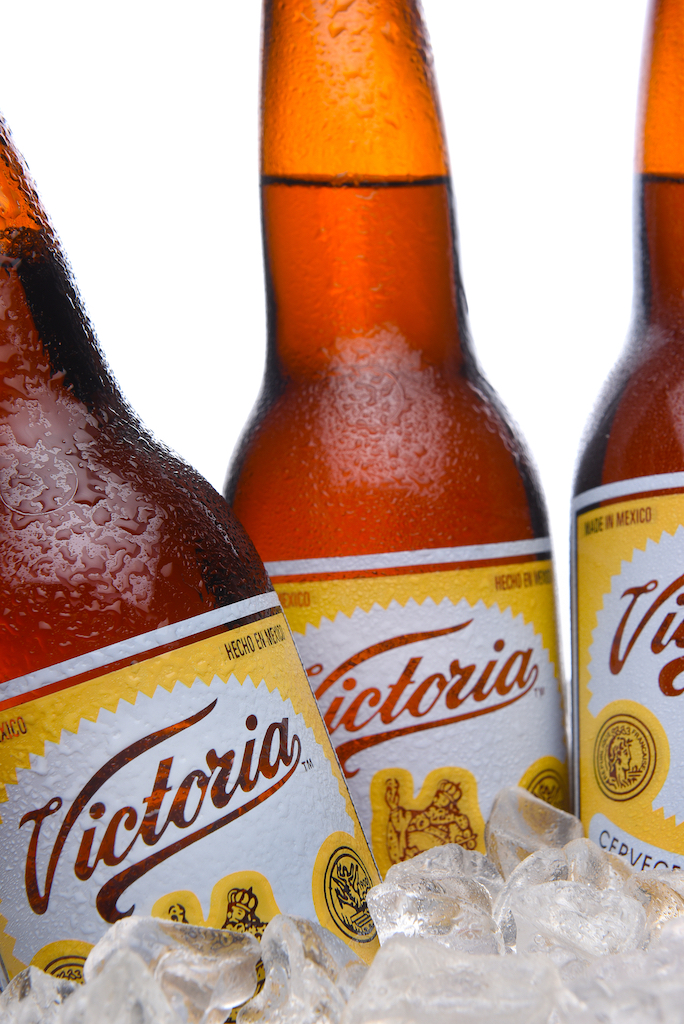 Aside from Victoria, you should also check out Modelo Especial which is the third most selling beer in the United States. This pilsner-style lager has a rich flavor and a balanced taste to it. There is a light taste of hop to it plus that orange blossom and honey scent.
Negra Modelo
The Modelo Negra was first brewed by Austrian immigrants who settled in Mexico. This kind of beer has a longer brewing process hence it is stronger than other Mexican beers. It has a 5.4% alcoholic content which is quite strong. This dark beer is not that heavy. Additionally, it has a great blend of caramel, Galena hops, as well as black malts.
The bitter-sweet taste is one of the reasons why this is one of the best-selling beers in the country. The combination of the sweet taste coming from fruits and nuts and the slight bitterness of the hops create a fine-tasting infusion. You can pair it with hearty or spicy Mexican cuisine. You don't even need lime to go with it.
Other Mexican-Style Lagers to Add to Your List
Finding a good beer in Mexico depends mostly on what beer tastes you are after. Aside from the top beers mentioned above, you can also check these ones out.
Noche Buena
As the name suggests, this dark beer is only available during the Christmas season. It has an alcohol content of 5.3% and is somewhat similar to that of Shiner Bock. This dark copper-colored beverage is a nice break from the light-body beers that you have been drinking. Also, you can get it on sale in January as opposed to the price last year.
Tempus Dorada
Meanwhile, Tempus Dorada has a golden color that has a refreshing taste to it. This golden ale is an interesting craft beer for some and has a rating of 3.3 stars. It has a nice cereal aroma and good flavor. It has a medium body with a bit of dry end.
Perro del Mar
This Mexican IPA bears a strong resemblance to the West Coast IPA. Aside from that, it is also worth pointing out that it has an ABV of 7.6%. The nose gives off hops and citrus flavors. You'll notice that there are more fruits added to the taste. You can taste a hint of mango, orange, some pine, and a bit of yeast too. If you are wondering which Mexican beer is the same as the American IPA this is a good choice.
How are Mexican Beers Different?
Beers in Mexico are quite different from their American counterparts. One reason behind this is that Mexicans use barley, plants, and corn to make their alcoholic drinks. Even if at first glance they look the same as other beers, once you taste it, you'll see the difference.
Aside from that, Mexican beers are somewhat similar to European drinks. If you take a look at the beer history of the country, you'll find that it started when immigrants from Germany came to Mexico. These ex-pats wanted a drink that was similar to the beer they had from back home which is how breweries started opening up in the country.
Mexico has dozens of beers up for grabs. And because of their rich history and culture, their beers are among the best ones in the world. You can find lagers, dark beers, Vienna-style light, and more. There are microbreweries too that are adding to the exported drinks.