Ecuador is a small country in South America that has a lot to offer travelers from across the globe. Here you will be spoiled for choices from the Andes Mountains, to the Pacific Ocean, to the Amazon Rainforest. There is also the Galapagos Islands that are one of the country's biggest draws.
The cities are home to gorgeous mountains, several historic sites, and even lush jungles that are worth exploring. Ecuador is ideal for nature lovers and is a great place if you are looking for a popular tourist destination.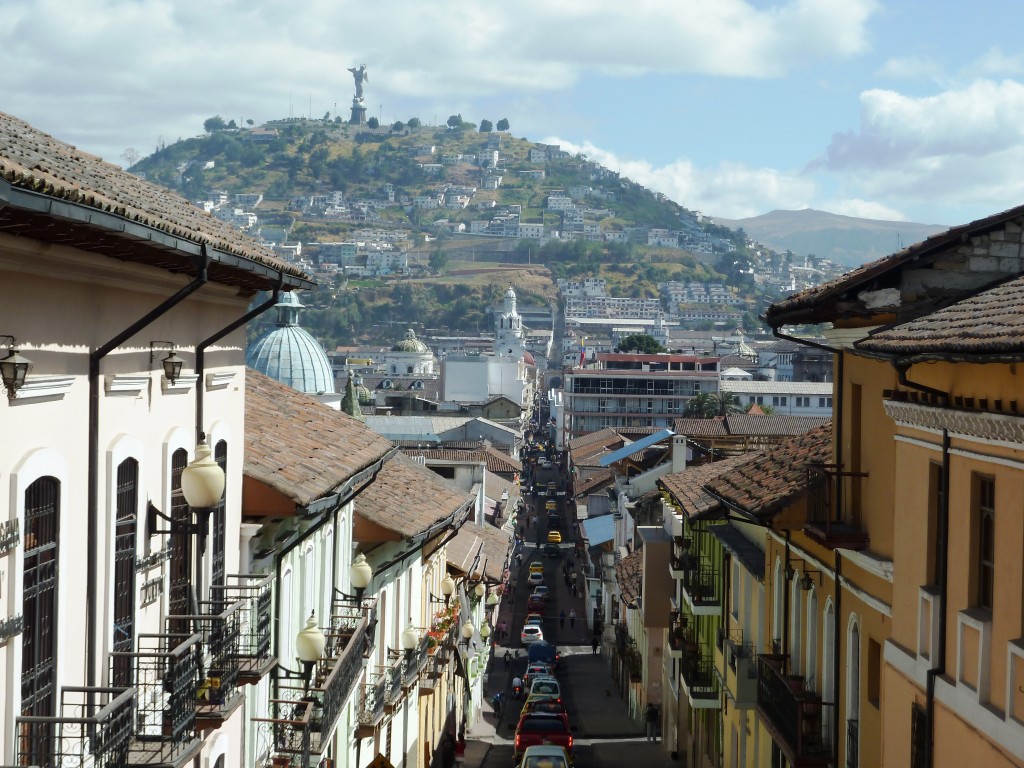 This small country in Latin America will spoil you with its beauty and plenty of tourist attractions. Visit the historical buildings in the cities, or swim with the animals in the Galápagos Islands. You won't run out of options here.
Quito – The Best City in Ecuador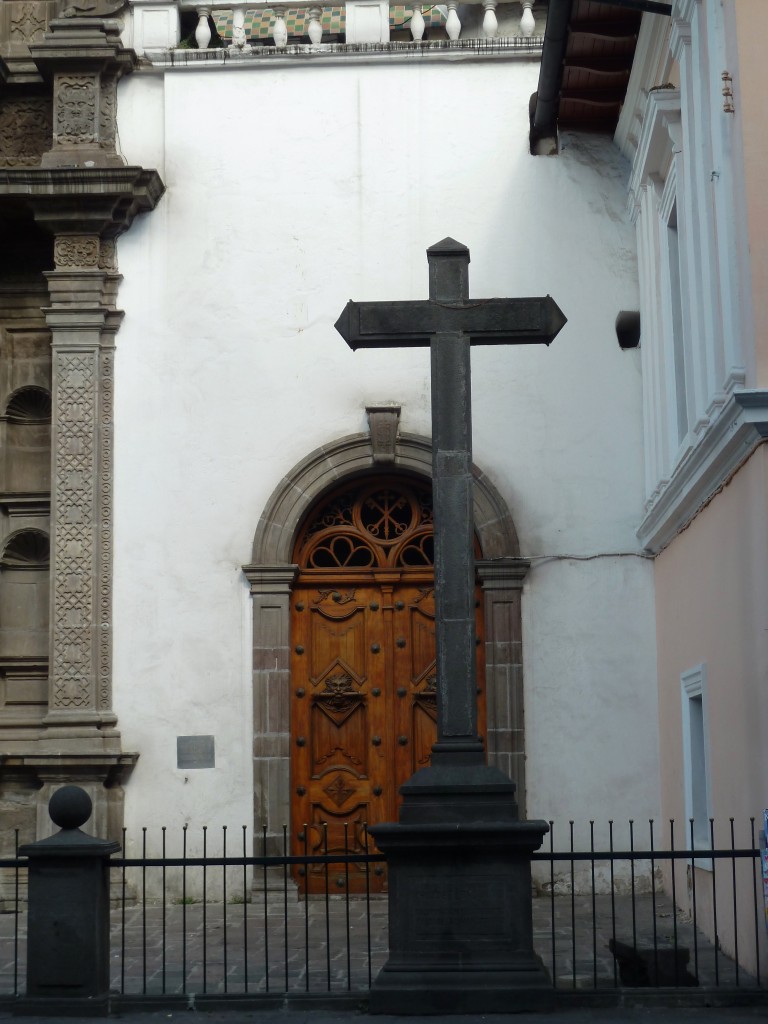 Ecuador has often earned the recognition of having the best cities in the world. This is not surprising since they have plenty of attractions to boast of. Additionally, they have beautiful beaches that you will want to add to your travel itinerary.
But which city is the best in Ecuador? It is tough to choose only one among the major cities in the country. However, if you want to travel to the best city, then Quito is the place to be.

What You Need to Know About Quito
Quito is the capital city of Ecuador. It is the second-highest capital city across the globe as it sits 2850 meters (9350.3 feet) above sea level. The city is home to 1.6 million people and combines both traditional and modern conveniences.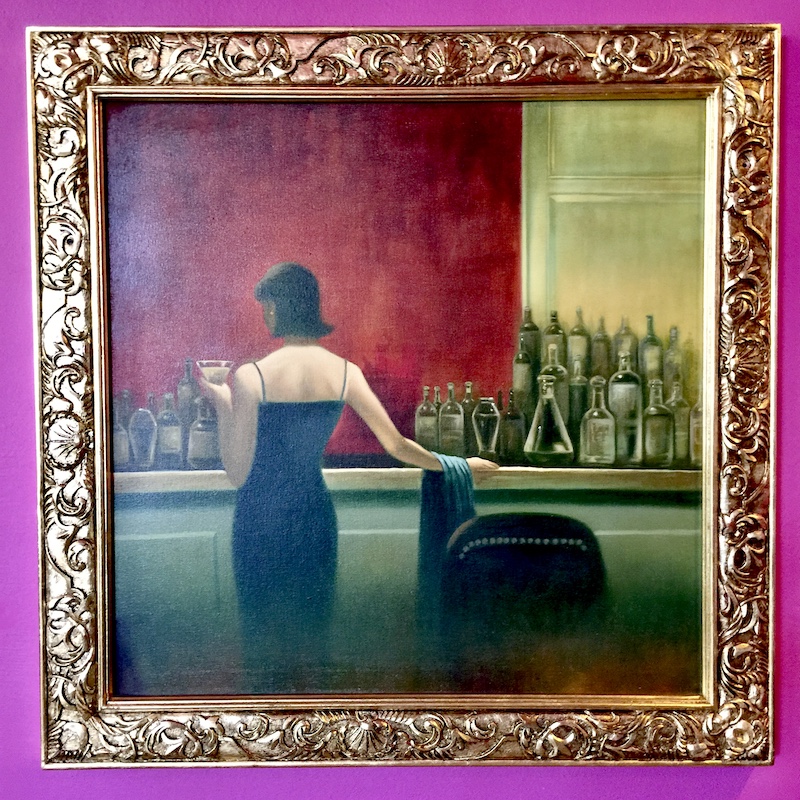 Aside from that, this city is rich in Inca history which you will want to learn more about. Quito is a good starting point for those who want to explore South America all the way to La Paz in Bolivia. After landing in their international airport, your adventure begins.
What makes this a popular destination for travelers? Here are a few reasons that you should know about.
#1 Historic City Center
The city's old town is where you will find plenty of colonial architecture. There are old churches and beautiful colonial buildings that you can visit in its historic center. You will want to walk around Quito to see these impressive structures up close. There are several tour operators that you can use to take you around the small city. Additionally, you can take advantage of gondola rides to Pichincha Volcano to give you a much better view of the city.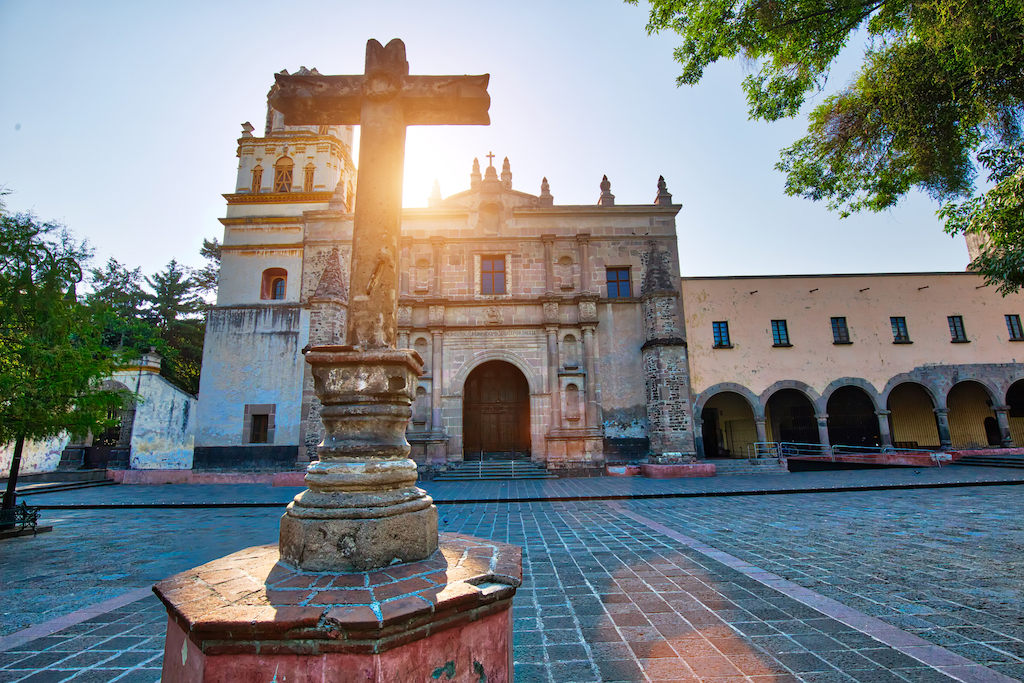 #2 La Ronda Neighborhood
Since we are talking about the rich colonial architecture, make sure that you head to La Ronda. It is one of the beautifully preserved streets in the city that you don't want to miss. This is the perfect place to immerse yourself in the beauty of Quito. Walk on the cobbled streets and visit the galleries and shops that line the street.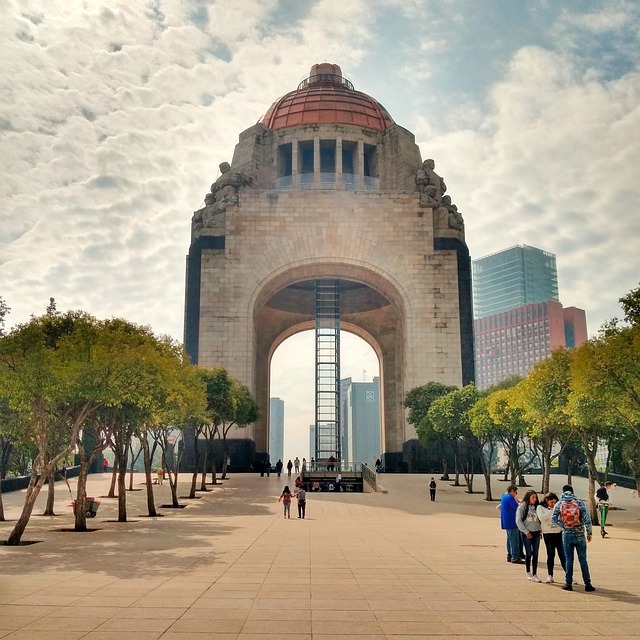 #3 Pichincha Volcano
Quito sits on the eastern side of the Pichincha Volcano. This strategic location gives you easy access to one of its peaks through a cable car. The best time to head out here is early in the day so you can see more spectacular views. You can access the cable car at the foot of the mountain next to the volcano. The ride will take you to the starting point for the hike up to the crater. Make sure that you wear sturdy boots and that you have plenty of water with you. This way, you will avoid dehydration when you are high up the mountains.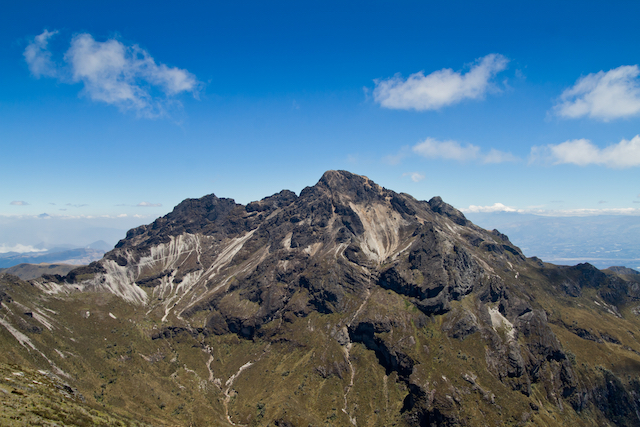 You can also visit the Cloud Forest while you are in the Pichincha province. This is a popular spot for nature lovers because of the verdant forest. You will need to go on an overnight stay in one of the lodges here. This way, you can go on a day tour to explore it. Among the sights, you will see there are hundreds of bird species and animals like ocelots and monkeys.
#4 UNESCO World Heritage Site
One of the best things about Quito is that UNESCO has deemed it a world heritage site. This is because it is one of the most preserved colonial cities in the world. The best way to enjoy the Old Town is on foot since it will give you easier access to hundreds of colonial structures.
#5 Celebrations
Another reason why you should visit this beautiful city is its celebrations. The biggest event in the city is the Fiestas de Quito. This celebration starts late in November and ends on December 6. There is live music, street dancing, and the vibe is just festive. If you manage to visit Quito during this time, you'll enjoy this celebration. It's a different experience because you'll witness bullfighting firsthand.
If you are making a list of the best places to see in Quito, don't forget to add all the churches. There are a bit more than 30 Churches & Capilla's in the Historic Center of Quito. Most of these are the best-preserved, least altered in the historic center in Latin America.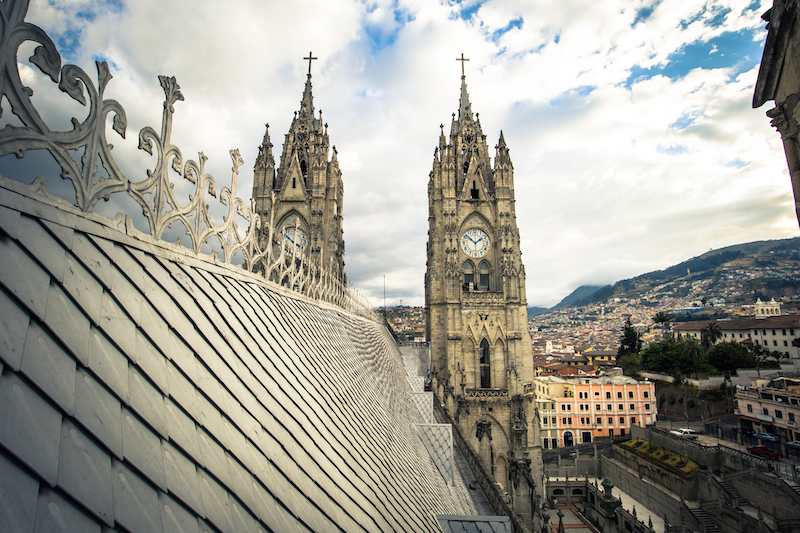 In fact, you should make it a point to visit the Basilica del Voto Nacional. This church is the most famous one in Ecuador and with good reason. It's a neo-gothic church that took more than a century to be completed. You'll be impressed with its facade and its interiors too and the history that goes with it.
#7 La Compañía
Aside from the Basilica, another church that you should visit in Quito is La Compañía. The Society of Jesus Church is well-known for its impressive facade. Additionally, the interior is going to make your jaw drop with its elaborate design. It took more than a century to finish this church. The church is often referred to as the Sistine Chapel of Quito and with good reason. The elaborate golden leaves that cover the surfaces add to its grandeur.
#8 Chocolate
Ecuador is also known for being the home of the world's best chocolate. Since it is the largest exporter of cacao, it is only fair that you should try it while in Quito. Chocolatiers often travel to this city to sample its chocolate. And you should too! The best part is that you can sample their famous chocolate while enjoying the spectacular views in Quito.
#9 The Delicious Cuisine
Food in Quito is not something you want to pass up. In the morning, you should have their freshly baked bread which has that near-perfect texture and taste. Lunchtime is when you'll have plenty of choices on the table. You'll have your main dish, side dish, soup, and others. Also, you need to try their aji which is a hot sauce that each household has. Additionally, you can also sample their guinea pig dish which is famous in Ecuador. This delicacy is a staple in many celebrations.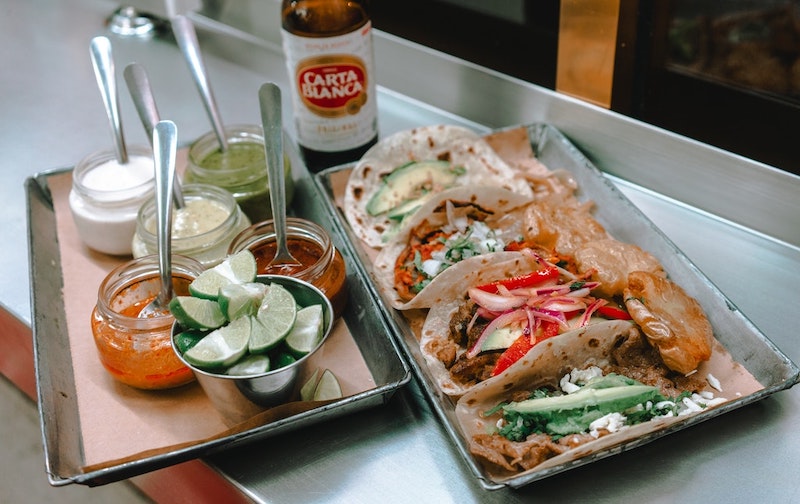 Other Interesting Places to Visit in Ecuador
Quito is not the only place in Ecuador that you should visit. You still have several options lined up for you that you can check out as well. Here are the top choices to visit while you are in the country.
#1 Cuenca
Cuenca is the third-largest city in the country. Plus it is a tourist hotspot too! It's a small town that gives off that rustic vibe to it. The laid-back atmosphere is perfect for those who want to avoid the bustling city of Quito. Among the highlights of this city is the old cathedral called Iglesia de El Sagrario.
Aside from that, there is also the new cathedral called Iglesia de Inmaculada Concepción. There are several activities that you can do here. Things like horseback riding and swimming. The closest beaches are on the Pacific Coast. You can also spot women wearing their traditional dresses walking on the streets here. Although this city is not known for week-long vacations, you can enjoy a lovely day trip here instead.
#2 Galapagos Islands
Another point of interest in Ecuador is the Galapagos Islands. You will need to land in Guayaquil which is the biggest city in the country. From here, you will need to take a three-hour plane ride to the islands. Once you arrive on the island, you will see giant tortoises, blue-footed booby birds, and playful sea lions too. There are several fun activities to do here like swimming or scuba diving.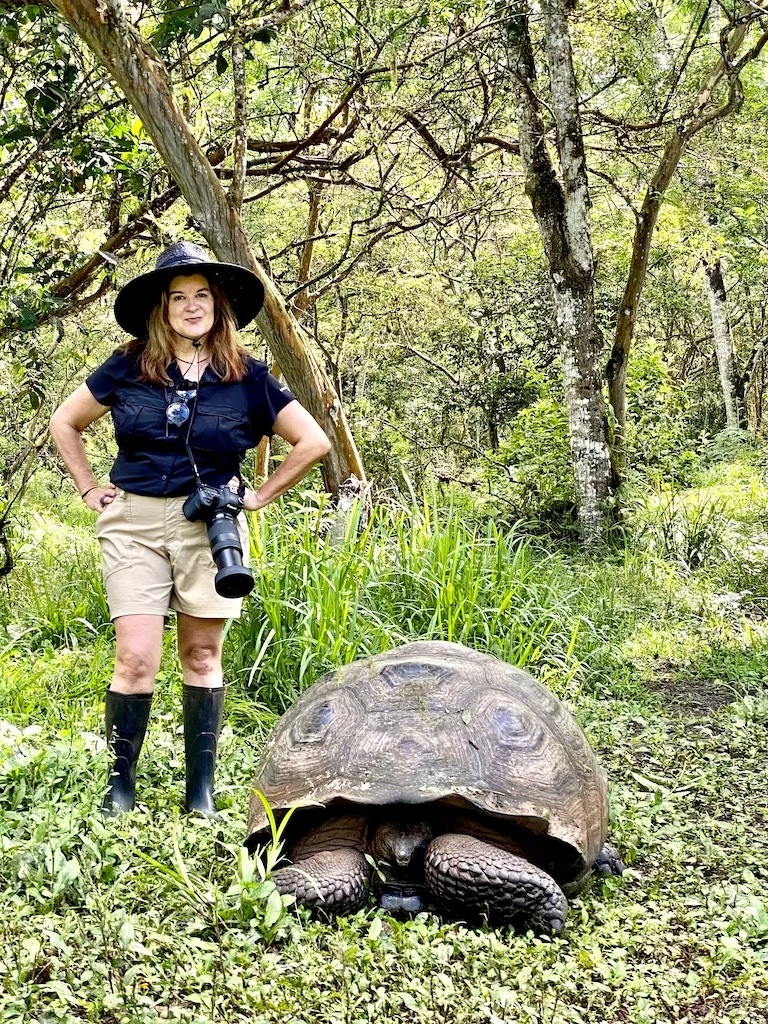 First, you can visit the cloud forests nearby. Second, you can snap up photos of the diverse wildlife in the island too. Third, make your way to the Charles Darwin exhibits to learn more about the flora and fauna here. Aside from that, you should also head to Puerto Ayora which is the largest town in the area. The relaxed atmosphere, good food, and majestic sceneries will make this a trip you won't forget.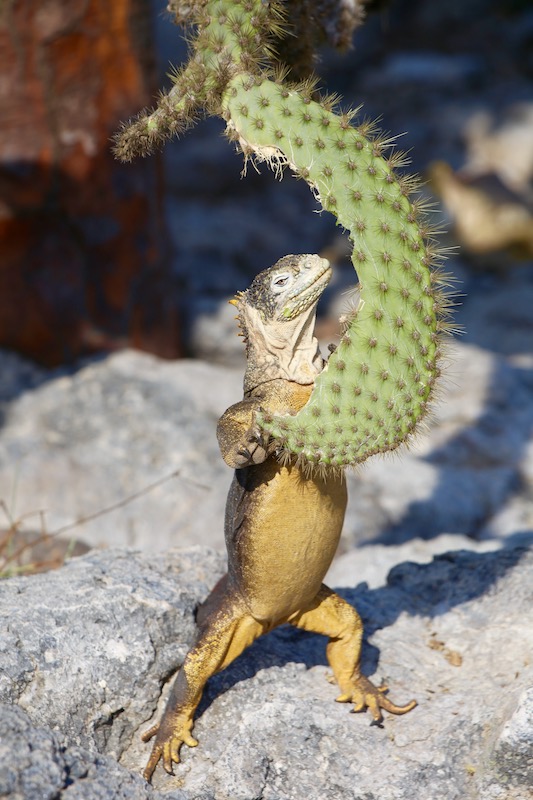 #3 Cotopaxi National Park
Cotopaxi is best known for its blooming flowers, wild horses, and stunning views. You can also find the highest mountain here, called Cotopaxi Volcano. This volcano is the highest active volcano in the world. You can take a trip here from Quito if you want to see its beauty. Even if it is just a short time, a visit to this national park is going to be worth it.
#4 Octavo Market

Another must-see place that is close to Quito is the Otavalo Market. This is the perfect place to find leather shops, musical instruments, and handicrafts. You can buy these products, like leather goods, at a reasonable price. Each purchase goes to the indigenous communities that are living here. You should visit the market on Saturdays if you want to see what the fuss is all about. The market will be transformed into a dazzling display of colors and goods. Trading here is in full swing during the weekends so make time to visit it.
#5 Montanita
The coastal city of Montanita is a popular place for backpackers and young people. Aside from its laid back atmosphere, this tiny town is a favorite surfing spot. You will find the best beaches here with surfers riding the waves on a clear day. Montanita attracts a good crowd during the summer with sun-worshippers taking advantage of the beach. Some backpackers extend their stay here after falling in love with the surfing lifestyle. Take a walk along the beach, sample their food, and just sit back and relax. For sure, you'll find more reasons to spend time here.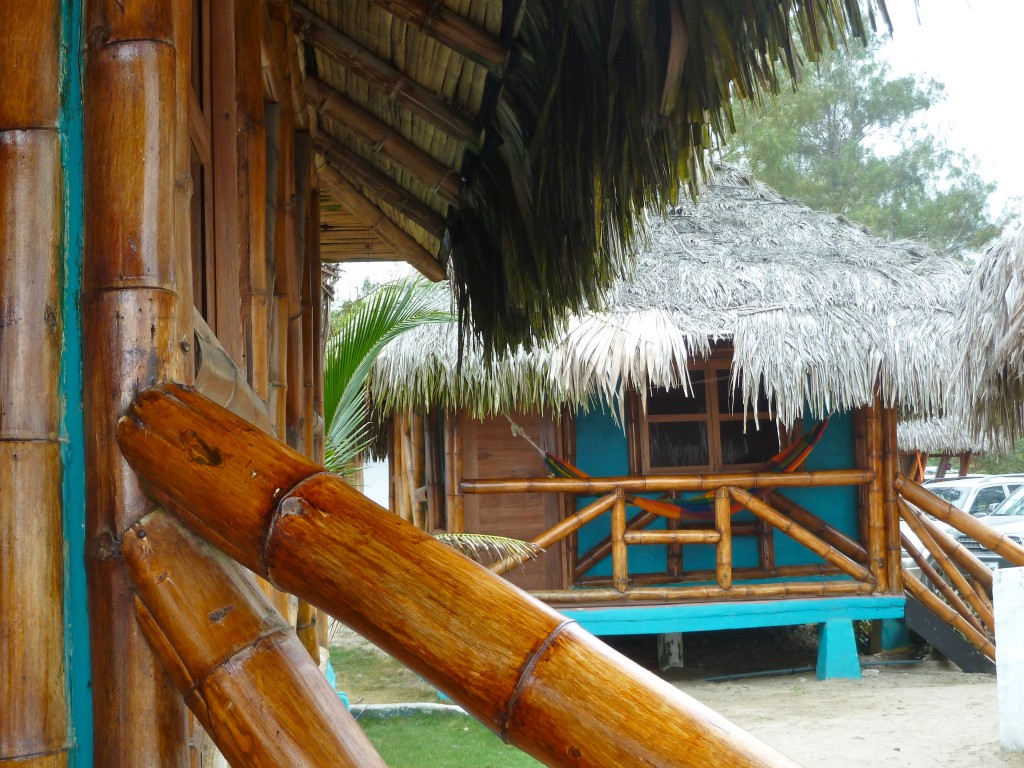 #6 Baños
Baños is located at the foot of the Tungurahua Volcano. It was named after the hot springs that came from the thermal waters of the volcano. Aside from that, it is among the top choices for backpackers and mountain bikers. Adrenaline junkies love the downhill ride from Baños to Puyo called the Ruta de las Cascadas. This mountain biking route passes the Devil's Cauldron Waterfall. You should head to the Pailon del Diablo waterfall which surges over a gorge. The stunning view is not the only thing you'll fall in love with here. There are plenty of activities to enjoy here as well like swimming and snorkeling.
#7 Puerto Lopez
You should add Puerto Lopez to your list of places to visit in Ecuador. The best time to visit this spot is during the months of June to September for whale watching. Not only will you see them breaking the waters, but they also give birth during this season. Don't forget to visit the Parque Nacional Machalilla. It is the only coastal national park that you will find in the country. Additionally, you will find Puerto Lopez and Ibarra City as part of Santa Cruz Island.
#8 San Antonio de Ibarra
The city of Ibarra is often referred to as the White City. This is because the city is known for its white houses and leather goods. Among the main attractions in this city are its churches as well as the city plaza. You should also check out the Tren de Libertad or Liberty Train. This trip will take you down to Salinas. You can also head out to San Lorenzo which is a small port town on the north coast of Ecuador. This is one of the popular drop-off points for tagua and balsa wood.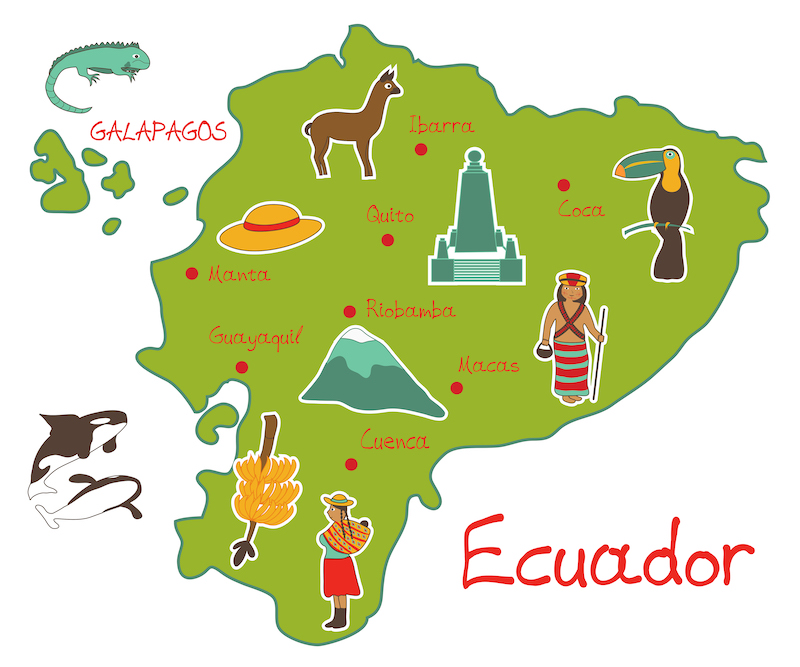 #9 Riobamba
Riobamba is another destination to head out to if you love to go trekking. It is the best starting point to the Chimborazo volcano which many young people visit. The location of the volcano on the equatorial bulge makes it the highest point in the world. It is not surprising that only highly-skilled hikers attempt the climb. Aside from that, Riobamba is also home to the famous Nariz del Diablo. You can visit this through a tourist train that traverses the sheer cliff face.
Visit Ecuador Today
There is much to see and do in Ecuador. Staying here a few days is not enough. From the largest cities to the smallest towns, you'll find something to do here. Aside from Quito being the best city to visit, you should also make time to explore the tourist attractions.
For example, the Yasuni National Park lies between the Andes Mountains and Amazon Rainforest. This national park is home to indigenous people and is protected land. It is considered to be the most diverse rainforest, It will be worth your while to visit it.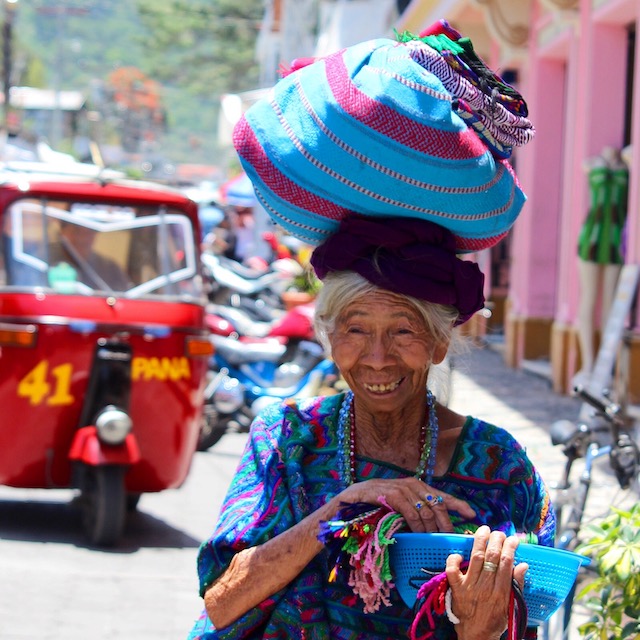 Additionally, a trip to Bahia de Caraquez is worth taking. It is an 8-hour trip from Quito by bus but the view along the way is impressive. This small beachside town is an idyllic place to see as everything can be reached by walking. There are plenty of bicycle taxis that can take you to your destination. This is an eco-friendly town with plenty of fun activities to offer.
Best Time to Visit
You might be wondering when to visit Ecuador? The best time to visit depends on which area you will want to explore. This country has no real winter or summer with the weather varying depending on location. If you are planning on visiting Galapagos, time your trip between the months of January to June. The weather here is mostly hot with some days of rain.
The El Nino weather can complicate the weather turnout because of the changing weather patterns. You should check the local weather before you head out. You can also travel here from June to September when the weather is the driest. This doesn't mean that there won't be any rain from time to time. Again, this will depend on which part of Ecuador you will head out to.
If you want to fully immerse yourself in their culture, you should visit during the fiesta. The festivities here are colorful and involve the community. The locals wear traditional outfits and there is plenty of dancing and drinking too. For sure, once you travel in Ecuador, you'll find more reasons to extend your stay.