If you want to go on a vacation away from the hustle and bustle of city life, then Key West is a good spot to head out to. The laid-back vibe of this southernmost island is a welcome reprieve to travelers who want to relax and unwind. Aside from their famous sunsets, Key West is also becoming a popular hotspot for foodies as well.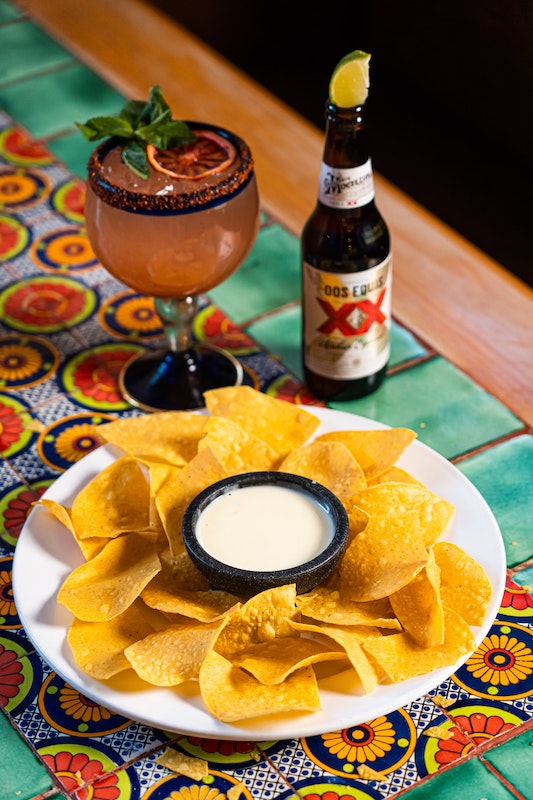 ---
What's in this post:
hide
THE 10 BEST Mexican Restaurants in Key West
---
---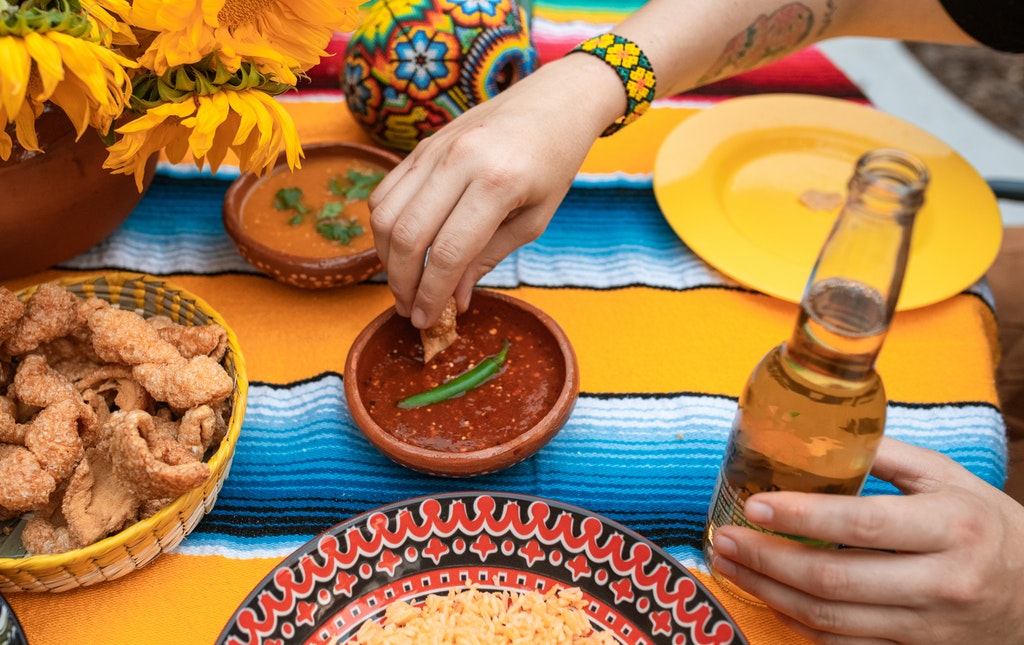 Wherever you go, you'll find mouth-watering menus that you don't want to miss. First, you can grab an authentic Cuban sandwich here. Second, the burritos are to die for. And third, their fresh fish and seafood, like spiny lobster, are scrumptious. The best part is that some of the best Key West restaurants are right in the heart of downtown.
Key West does have everything you need for an amazing vacation. Of course, exploring the beaches is not enough. You should also check out the best restaurants on the island.
Best Mexican Restaurants to Visit in Key West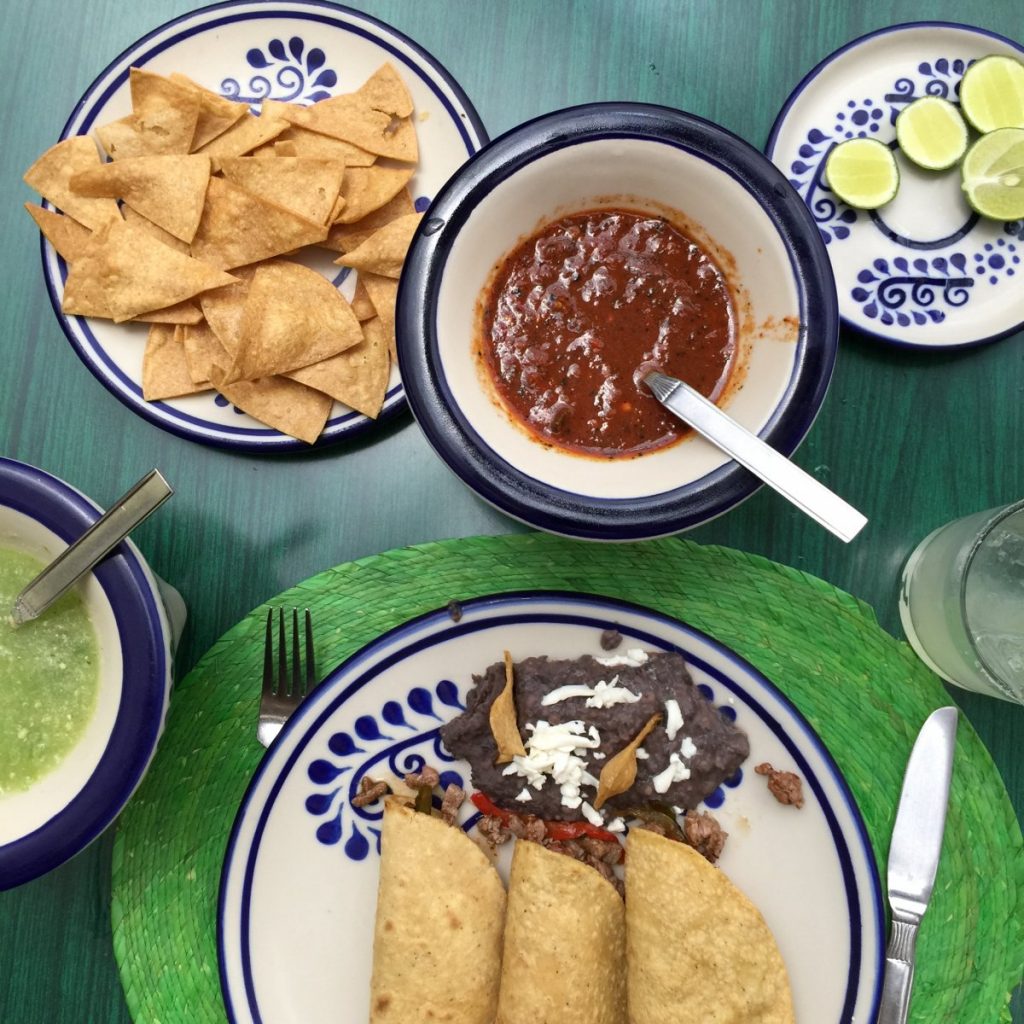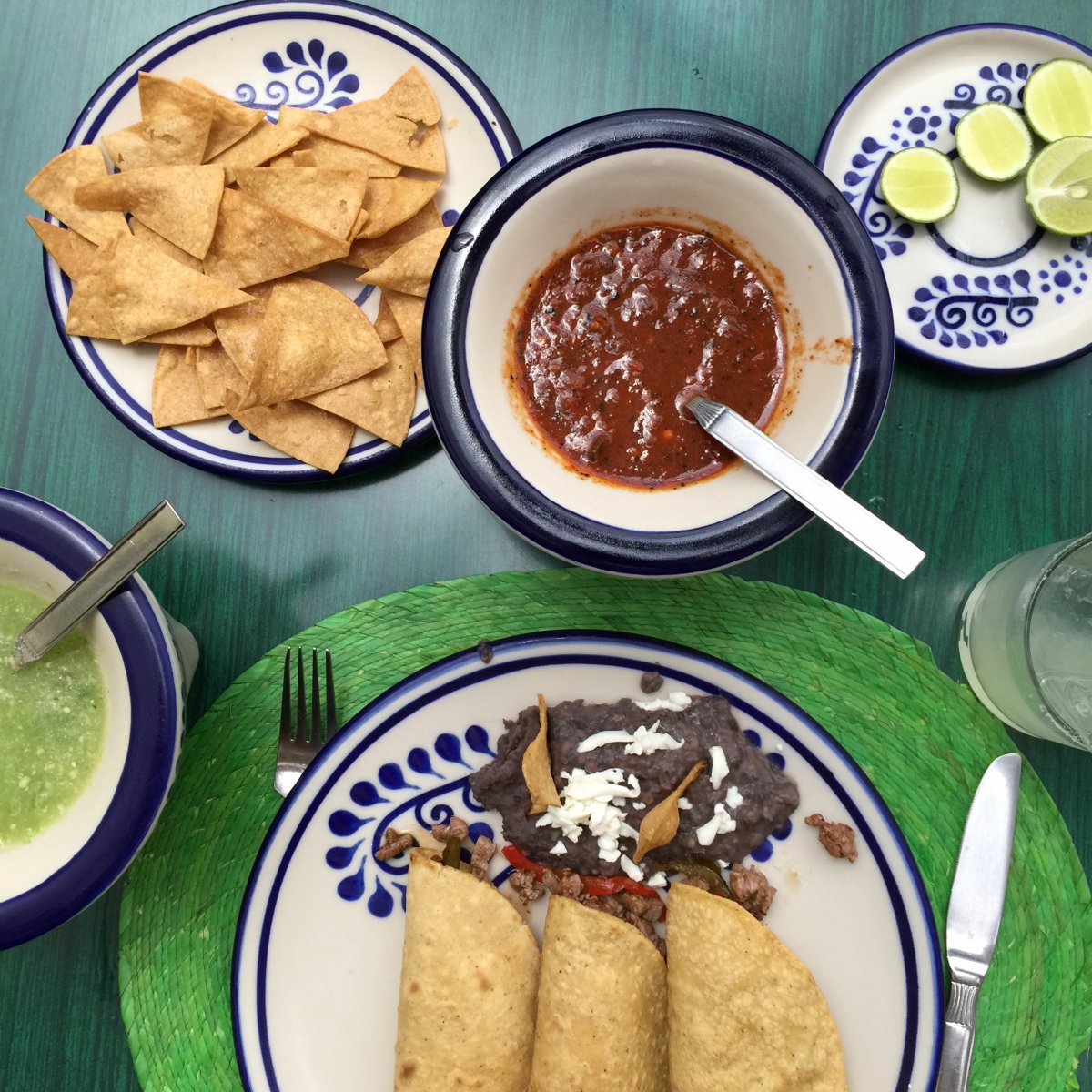 Finding the best places to dine in the Florida Keys is an adventure you don't want to miss. In fact, while lounging on the beach, you will see boats offloading their catch of the day and delivering them straight to restaurants. You know that these shops have delicious food if they have the freshest ingredients delivered on their doorstep.
Although conch fritters and fried fish are staples on the island, there is more to enjoy here. In fact, you can find authentic Mexican food here too. Let's take a look at the best restaurants serving great Mexican food here.
#1 Southernmost Beach Cafe
Southernmost Beach Cafe is 90 miles from Cuba. It overlooks the beaches and blue waters of Key West. Aside from that, they serve boat-to-table freshness but with a twist. Their fresh catch will be transformed into savory dishes that you will not forget soon. This is a good spot to find an interesting blend of Asian and Caribbean cuisine.
Meanwhile, try their popular Drunken Scallops and their Ahi Tuna Stuffed Avocado. Their Drunken Scallop dish is a combination of fresh scallops and crispy salted bacon glazed with beer. Browse their menu to see what food awaits your hungry stomach. Aside from that, you can enjoy their fresh food while drinking in the stunning view of Key Largo.
#2 Pepe's Cafe
Pepe's Cafe is the oldest restaurant in the Florida Keys. In addition, it is the second oldest restaurant in Florida. Aside from that, this cafe has been serving its patrons from morning until night. You can enjoy tasty Mexican food here from their hearty breakfasts and scrumptious lunch and dinner fares.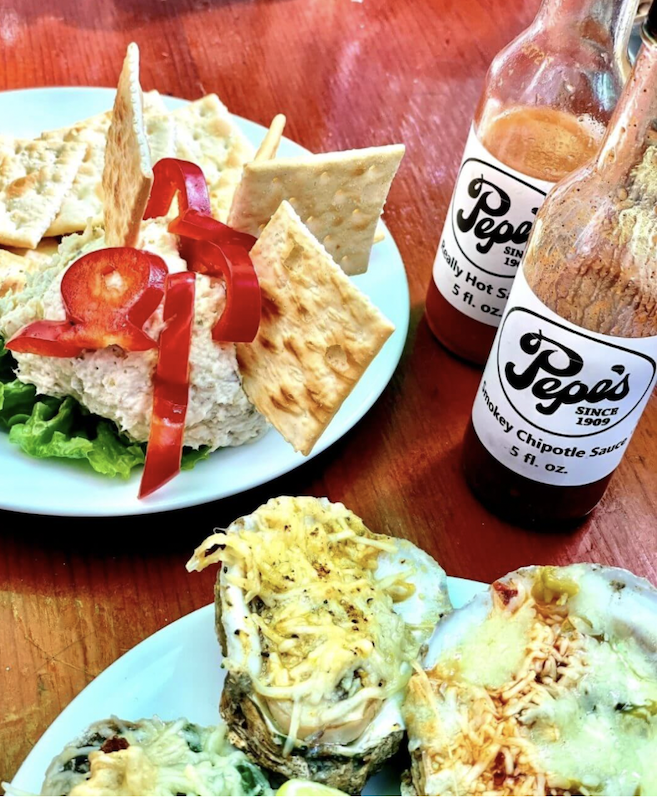 For example, they offer classic BLTs with delicious black bean soup for lunch. Also, they serve delicious baked oysters and perfectly cooked NY strips that you can have for dinner. It is easy to miss this cafe while walking around the area because of its unassuming facade. However, keep your eyes peeled for their small sign that sits on top of a white building so you don't miss it.
#3 Cuban Coffee Queen
Cuban food is not uncommon in Key West. In fact, if you want to sample authentic Cuban food, you should bring yourself to the Cuban Coffee Queen. This restaurant has three chains on the island but their original spot is on Margaret Street.
Their menu contains different variations of their Cuban sandwich. This includes those with pork, chicken, Swiss cheese, lettuce, mayo, onions, and more. Aside from that, make sure that you order their piping hot Cuban coffee with steamed milk. On a good note, if you arrive in their store early, you can try their breakfast menu at a cheap price.
#4 Amigo's Tortilla Bar
Amigo's Tortilla Bar takes pride in serving their guests only the best Mexican food in Key West. You can find the freshest and healthiest tacos on the island here. In fact, their flour tortillas are made fresh using a unique tortilla press that gives their signature square shape. Their unique shape ensures that the fresh ingredients will remain in place so you can enjoy each bite. In addition, you can even watch them make your tortillas.
What makes their dishes exceptional is that they use both Mexican and Central American spices for added flavor. Make sure that you drop by this restaurant while you are in Mallory Square for a satisfying feast. Also, their prices are easy on the pockets so you can keep coming back for more.
#5 Old Town Mexican Cafe
Old Town Mex Cafe is the home of Chef Gail Brockway who serves your not-so-ordinary Tex-Mex food. In fact, you can expect a fresh new take on Southwest cuisine inspired by Santa Fe's New Mexican food and authentic Mexican dishes. Also, this is not your typical Mexican restaurant, but rather a great spot to experience a new twist to Mexican meals.
What sets this restaurant apart is the fact that they don't go heavy on the sauces. Instead, they use plenty of New Mexican hatch chili's and fresh ingredients to go with their meals. However, if you prefer to stick with traditional Mexican meals, you will not be disappointed. In fact, you can order their tacos, burritos, and tostadas with that extra flair from Chef Gail.

#6 Chicos Cantina
Another great place to grab the best meal in Key West is Chicos Cantina. Aside from being the best award willing Mexican restaurant for 12 years, you can expect a delicious menu of fresh seafood served here. This family-owned and operated restaurant brings the best of Mexico to Key West.
In fact, their homemade tacos are worth checking out. For example, you can order their fish tacos for dinner as it comes with pan-seared fresh fish, cilantro, lettuce, tomato, and other trimmings. Also, they serve it with lightly fried handmade corn tortillas to create your own tacos. Don't forget to try their fajitas and tamales too. You can dine indoors or have your meal on their patio area whichever you prefer.
#7 Bad Boy Burrito
If you are in the Old Town and looking for good food, Bad Boy Burrito has your back. This restaurant takes pride in serving the best elements for its meals. In fact, they only use locally sourced fresh ingredients to make their sauces for that authentic flavor. Also, expect to be served freshly made corn tortillas to pair with their meals.
You can build your own burrito or opt for their island favorite. Whatever you choose, you can expect great flavors with every bite. Aside from that, did you know that Guy Fieri came to visit their store? Also, they were featured in Man vs Food with Casey Webb. How cool is that? The next time you are in Key West, make sure that you add this shop to your list of restaurants to visit. For sure, only great things await you here.
#8 Sinz Burritos
Sinz Burritos is a good place to drop in if you want a quick bite on the island. One of the best things that you'll like here is their interesting menu. In fact, if you read their menu, the names are similar to the seven deadly sins. This is not surprising as the meals here are delightfully sinful.
For example, they offer Lust carne asada, Wrath barbacoa, Gluttony pork carnitas, you get our drift? They also offer Envy refried beans, Pride chicken Roja, Greed ground beef, and Sloth black beans. Of course, these are not the only ones that appear on their menu. They also serve quesadillas and burrito boxes too. Aside from that, make sure that you try their salsa too, it is like pico de gallo. Their hot sauces mix well with their "sinzful dishes".
#9 Señor Frijoles
Señor Frijoles has been around since 1981. They are best known for their offerings of fajitas and margaritas on the Bay. If you are looking for a good restaurant that serves authentic Mexican meals, this is it. In fact, do try their lobster fajitas, bacon-wrapped jalapenos, and fish tacos just to name a few. You can have your shrimp tacos or lobster tacos and your beer indoors, or enjoy the beauty of the Bay at their patio.
Aside from that, you will find an extensive list of tequila drinks here too. No wonder spending some time here is a good idea. In addition, their friendly service makes your experience here extra special as their staff makes sure that they meet your needs.
#10 Alonzo's Oyster Bar
Key West never runs out of restaurants offering fresh fish and seafood. In fact, Alonzo's Oyster Bar is one of those that you can expect a delicious main course. This is not surprising because the restaurant is near the waters where fresh catch is always available. Also, the view is spectacular here which makes it a good spot for those who want to enjoy their food overlooking the Bay.
You will discover your new favorites here like a lobster roll, shrimp flatbread, and warm crab and shrimp dip. Aside from that, do try their seafood towers which will fill your bellies up. The best part is that all of their ingredients are fresh so they taste really good. In addition, their friendly staff is always ready to assist you with your orders.
Other Restaurants to Try
These are not the only Mexican restaurants that you can spot in Key West. In fact, you should visit Key West Fish & Chips if you want to try Mahi tacos. You will find this store on Duval Street. It is one of the hidden gems in Key West that you will enjoy discovering. They have live music and free options if you know what to look for.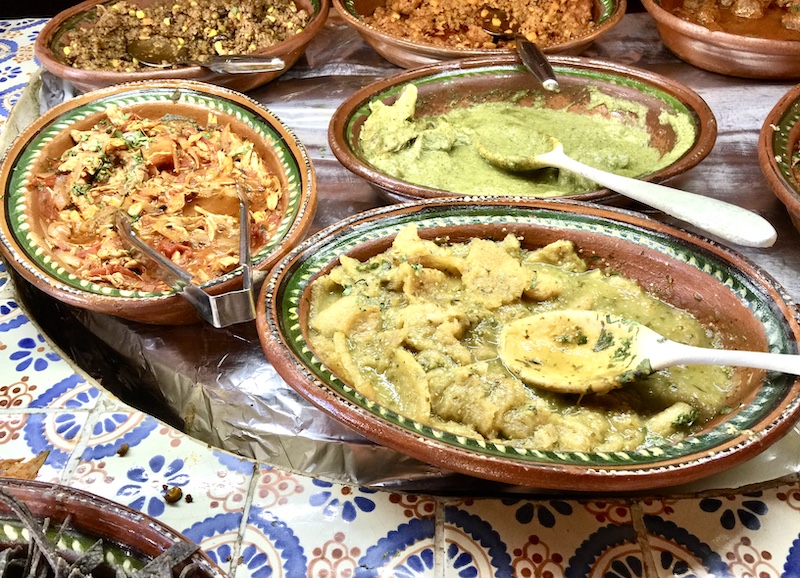 Aside from that, you should also add these to your itinerary:
#1 The Lobster Shack
Lobster lovers should make their way to The Lobster Shack right this instant. Their lunch and dinner options offer different variations of their fresh lobster salad. In fact, you can order one with spicy sriracha or with Jalapeno if you feel like it.
Aside from that, their lobster salads are cooked in butter before being placed in a New England-style bun. Don't forget to order the best key lime pie in Key West here. You will not regret this extra indulgence on your part.
#2 Jose's Latin Food
For those who are looking for budget-friendly meals that hit the spot, this place is it: Jose's Latin Food. Locals flock to this restaurant which means that the meals here pass their palate. In fact, their tacos and side dishes are flavorful. Also, their chips and salsa are fresh. You will get good value here because of the size of their portions too.
#3 First Flight Island Restaurant and Brewery
This restaurant called First Flight Island Restaurant is in one of the historic buildings on the island. Aside from that, you will notice that its kitschy interior is a nod to the former occupants. Find a seat on their outdoor patio and wait for your order. If you are a firm believer in Mexican food, you'll love their street corn and avocado bowl. In fact, you can enjoy it with their fire-roasted corn salsa or their chipotle aioli.
#4 Paradise Cafe
This small hole-in-the-wall Paradise Cafe is a good spot to have some breakfast. They offer sandwiches and burritos and good coffee too. You should drop by early as there are only two stand-up tables in front of the cafe. They make it up for their good food and excellent service so this is a good stop if you are out and about the area.
Regardless of whether you are from Boca Raton or traveling to New Port Richey, Key West is a place you don't want to miss. Aside from its stunning beaches, the food scene is also worth trying out. You will be amazed at the selection of food here. In one area, you can have your French toast, on the other, you can have your quesadillas with sour cream and more. Some restaurants and cafes have a privacy policy meaning that taking photos is not allowed. Just make sure that you know what their rules are.