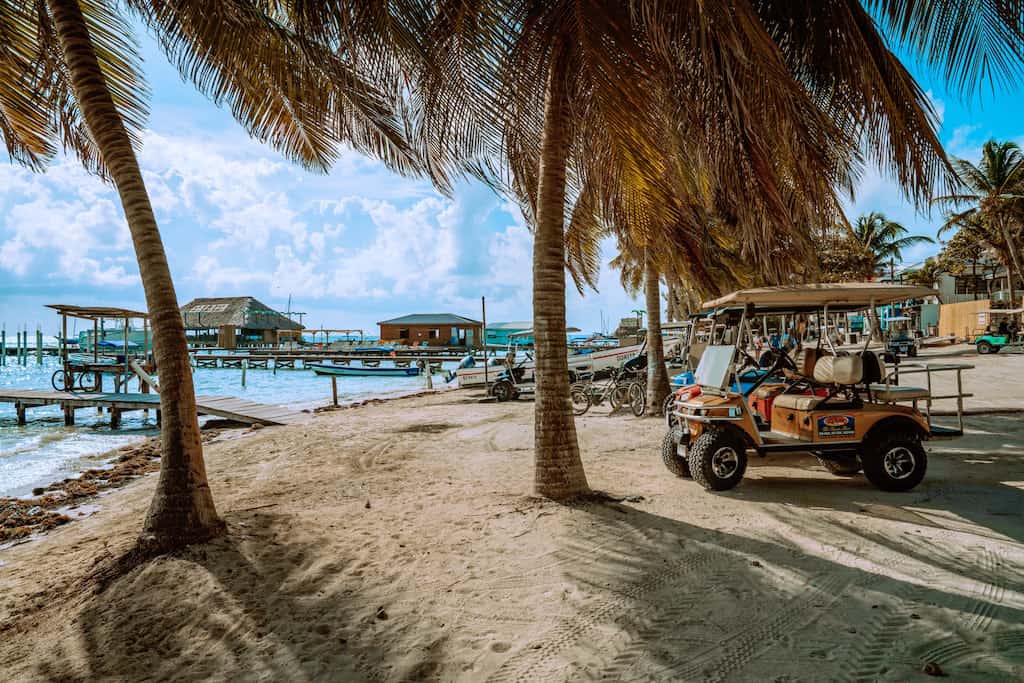 So you want to take a vacation and are looking around at destinations to visit where there are sandy white beaches to stick your toes into the sand. You spin the globe and your finger lands on the sunny land of Belize. Then you get to thinking, what kind of beaches do they have down there? Can you find the best 4 Belize beaches? What exactly are you looking for? Are you looking for adventure or things like scuba diving, fishing, or surfing? Maybe you just need to get away from the hustle and bustle of your 9 to 5 and want a beach for lazing around? Or maybe you are looking for nearby nightlife when the sun sets?
---
The 6 Best Beaches in Belize
---
But first, let's introduce you to Belize. Well over half of the islands in Belize and, in fact, much of the Belizean coastline are lined with mangroves, which means there is no beach around! Yikes! You will also find that in Belize, many of the island coastlines are rocky rather than sandy. Dang!
Life's a Beach in Belize!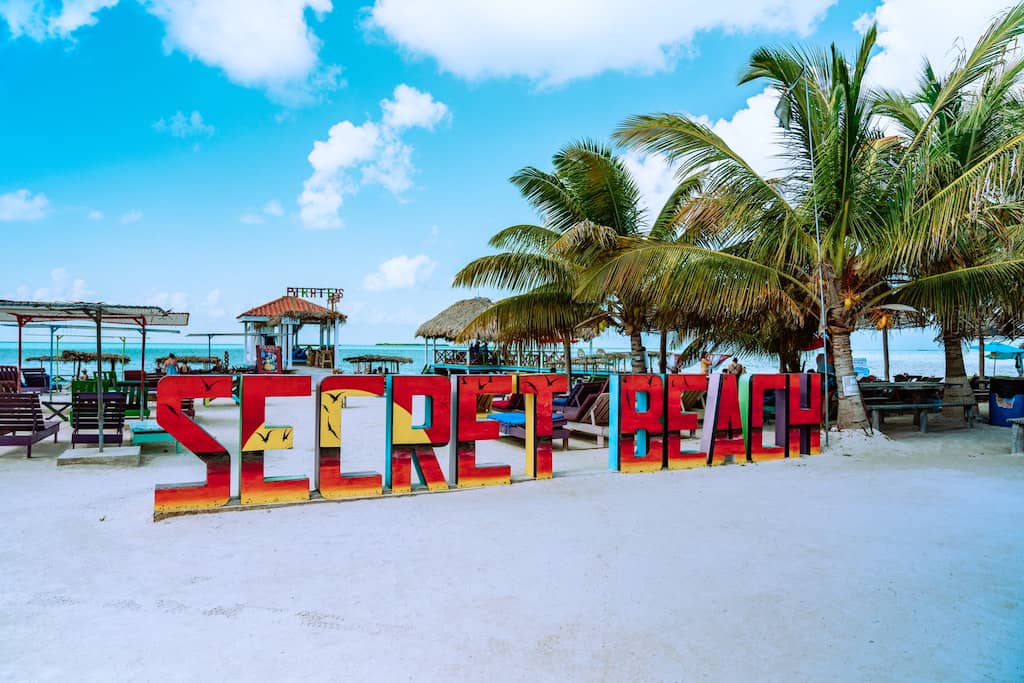 ---
So what's a beach bum to do?
---
Don't worry, I am here to help! The biggest problem is finding the best beaches in Belize is that many people don't consider what there is to do after you have had plenty of time spent on the beach! You need to take into consideration what amenities are there for you before and after you have spent endless hours on the beach getting that perfect tan!
We need to look at the destination as a whole in order to rank the best 4 beaches in Belize. Remember, you also will want the best attractions, bars, restaurants, and tours in order to enjoy your time on the beach with that frozen cocktail in hand. I mean, what would you do if no one brought that delicious drink? Sit back and relax, as I have got you covered!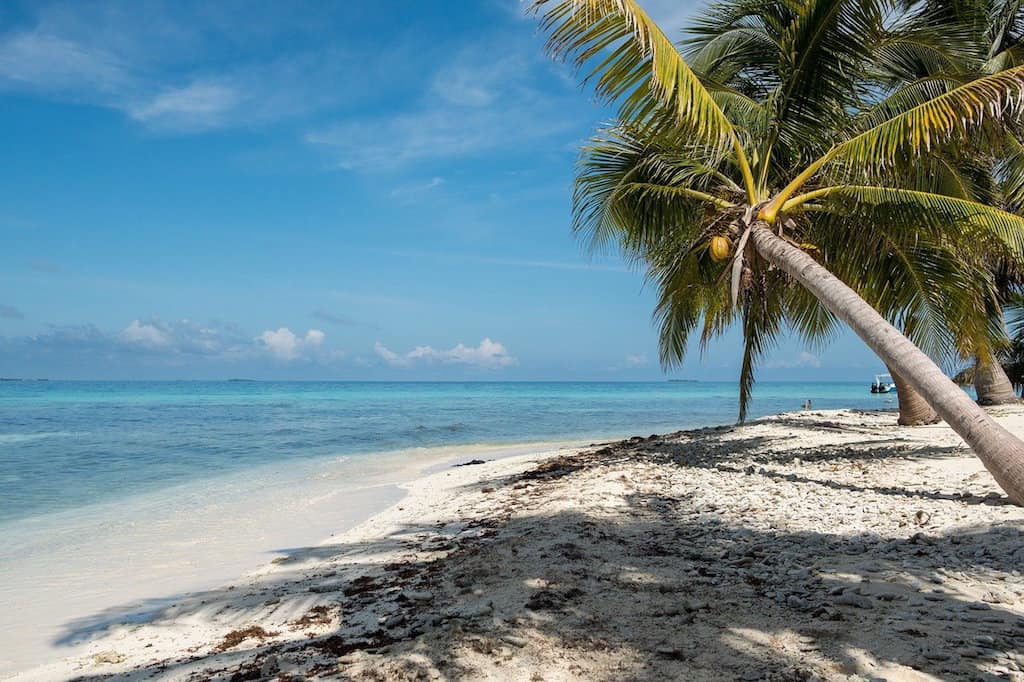 ---
6 Best Beaches in Belize:
---
#1 Ambergris Caye
I can tell you right now that Ambergris Caye has the best beaches around. It is by far the largest island of all the islands and the most popular place to visit when coming to Belize. The main town, San Pedro, has some awesome snorkeling sites, diving centers, hotels, and restaurants. With its laid-back atmosphere, great restaurants, and bars, most people choose to come to the main city (and many never leave!)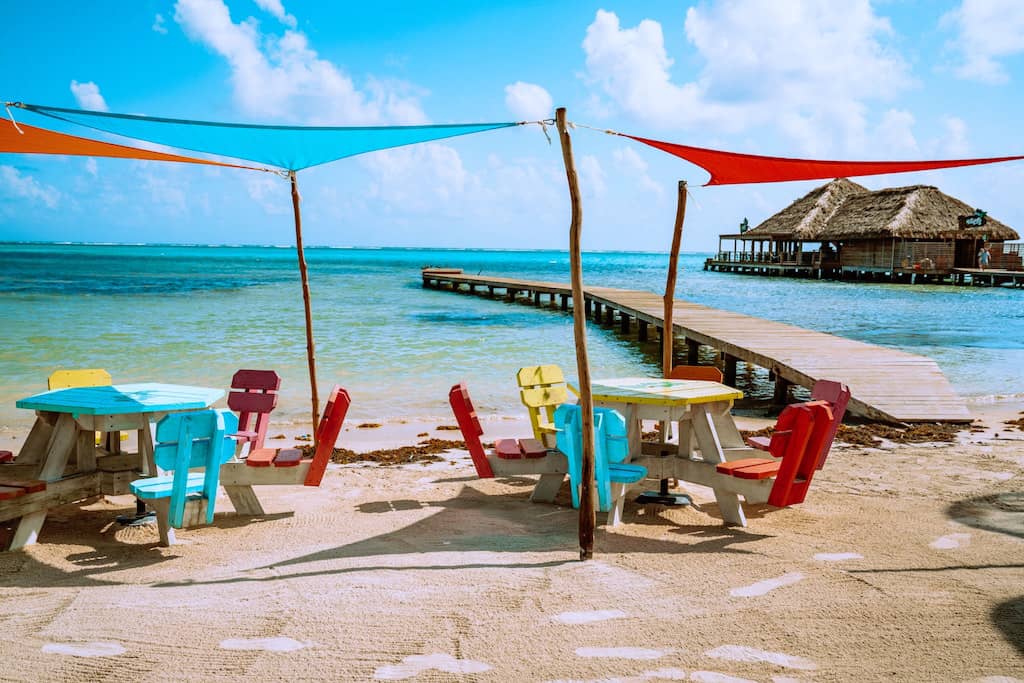 I can tell you right now that the best beach in Ambergris Caye is right in front of Raymon's Village. But Boca del Rio is a close second and is more accessible with restaurants that line the beach!
Where to stay: Victoria House is right on the beach and has a barefoot elegant vibe or Xanadu Island Resort for a more laid-back relaxation vibe.
#2 Caye Caulker
I believe that Caye Caulker will soon overtake the popularity of Ambergris Caye and soon become the #1 spot for backpackers, adventurers, and downright misfits. It seems to be Ambergris Caye's little sister! Hotel and restaurant experiences have improved and it is now quickly becoming a hot spot – with no cars, only bikes, and golf carts – only accessible by boat or ferry. This is one of the best beaches in Belize! I love it!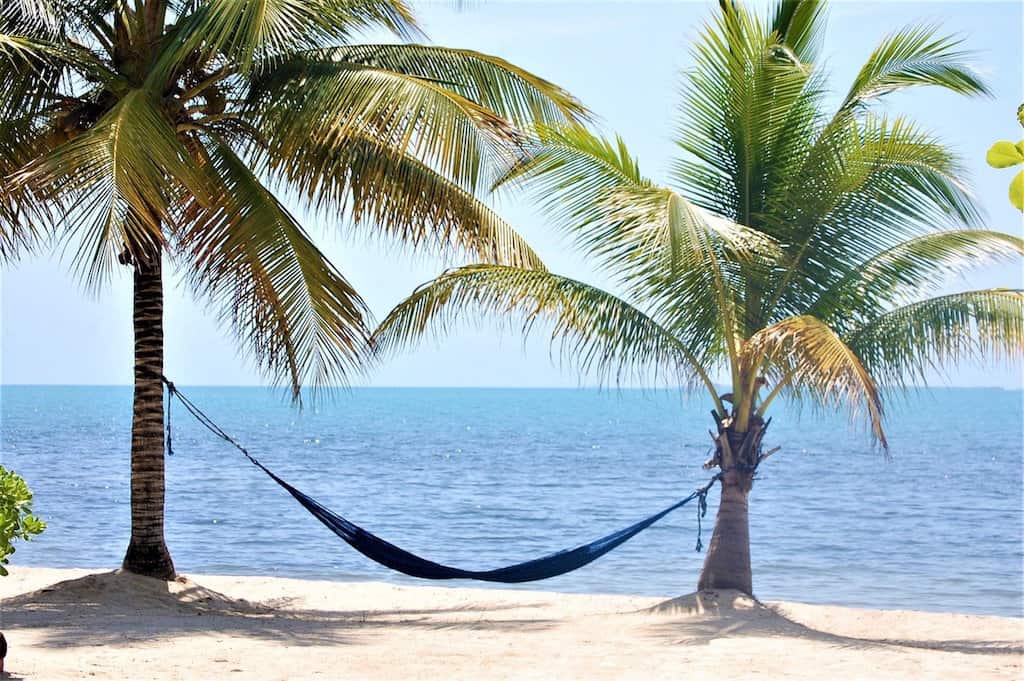 The best beach in Caye Caulker is in front of Koko King! But once you have experienced that, had your lazy day in the sand, be sure and go to where all the popular kids go: The Split! That is where all the action is on this lazy island.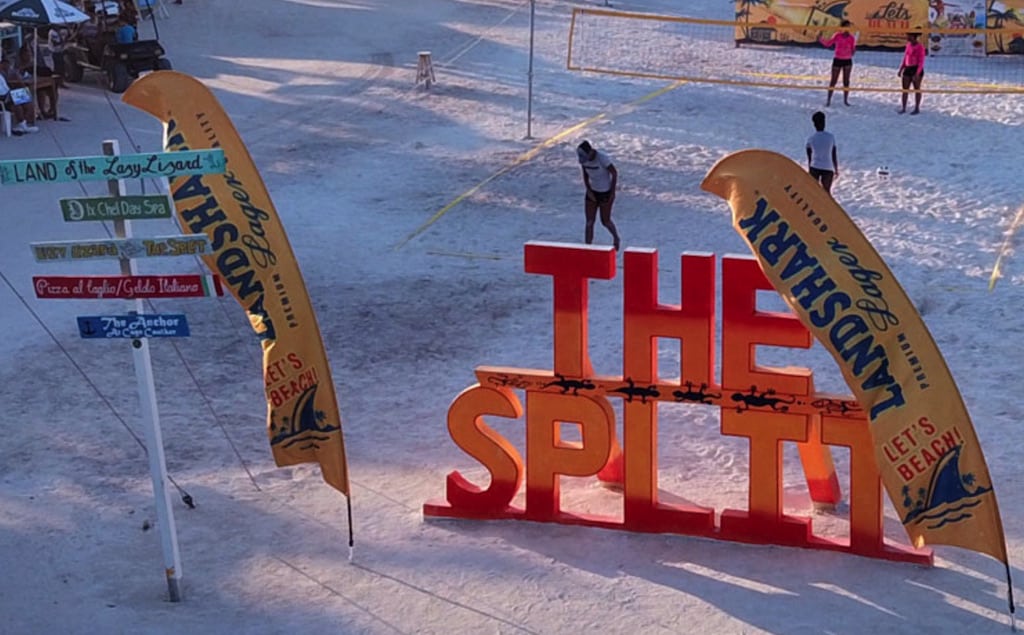 #3 Hopkins Village Bay
Ideally situated at the edge of Belize in the Caribbean Sea, you can stay in the charming village of Hopkins. Plus, you can get to Hopkins by car in two and a half hours, from Belize City, so it makes it the perfect getaway. Just take the George Price Highway to Belmopan, then take the Hummingbird Highway towards Dangriga, Take the turn onto the Southern Highway and then follow the exit signs to Hopkins.
Soon you will find yourself in what was voted the "friendliest city in Belize". Many people say that Hopkins is known as the real Belize. Here you will find brightly-hued inns and some super cool dining spots. Many cook the excellent hudut, a traditional Garifuna coconut fish stew served on mashed plantains. I say if you want an authentic experience in Belize, then welcome home.
For me, it is perfectly one of Belize's best adventures. There's a waterfall, a jungle, a barrier reef, and plenty of fish in the sea. Plus, Hopkins is popular for saltwater fly fishing, so anglers are welcome here. And to put a cherry on top: there is an ancient Maya site here as well. So there is plenty of things for you to do and to enjoy. Afterward, you can try a few cocktails at the local bar, as they have some great ones with drumming lessons!
#4 Placencia
If you happen to land on the mainland… ie Belize City, then this is a great getaway spot for you, since it is on Belize's mainland. It used to be a sleepy village, but I would say by now, it has woke up! You certainly can find a few luxurious resorts here. At only 3 hours away, the Placencia peninsula is the place for a nice getaway with 16 miles of white sandy beaches!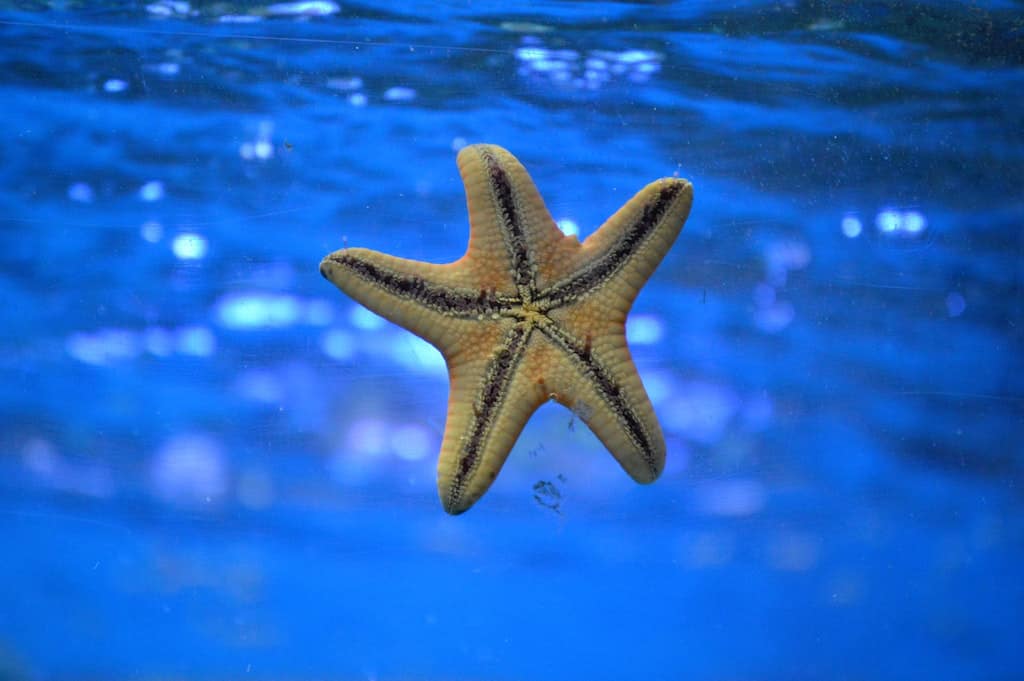 The best beach on the Placencia peninsula is in front of Barefoot Beach Bar. But in reality, almost any beach on Placencia is pretty perfect! This town is awesome for tourists – as a pedestrian village with a pedestrian-only boardwalk that runs along the beach. Golf carts are the way to get around this stunning gorgeous place!
#5 Turneffe Atoll
And just southeast of Caye Caulker and Ambergris Caye, you will find Turneffe Atoll. This is absolutely one of the best Belize beaches and is one of the three islets of the Belize Barrier Reef. The other two are the Lighthouse Reef and Gover's Reef. Turneffe Atoll is the largest coral islet in the Meso American Barrier Reef. This atoll has been protected since 2012.
Today, it is officially a marine reserve and home to several endangered marine species, such as stingrays, large fish, and corals. There is an abundance of these all around the atoll. The mangroves surrounding the island are what make this atoll another one of the best beaches in Belize. Be sure and visit this one.
#6 South Water Caye
And one of the best-kept secrets in all of Belize, South Water Caye is probably one of the most popular beaches here in Belize. This 15 acre stretch of beach is completely off the beaten track and the perfect place to go scuba diving, swimming, or snorkeling. With the soft, powdery white sands of the coastline, you can enjoy the Pelican Beach Resort that is decorated with coconut trees and hammocks. The barrier reef can be reached easily from the shore. South Water Caye is the perfect place to do nothing! The entire South Water Caye Marine Reserve covers more than 117,870 acres!
---
Belize: Life in the Underworld!
---
But what are you going to do AFTER you have spent so much time on the beach lounging around? Have you ever really wondered what it looks like under the sea? I mean way down under… underneath the ocean in Belize?" Where the tiniest creatures hang out?
Arrival in Belize City
My husband and I arrived in Belize City, Belize one night early from the day our "live-aboard" was supposed to depart. We chose (the now-defunct) Peter Hughes's Sun Dancer liveaboard for our week-long scuba diving trip before spending a few weeks lounging around in Caye Caulker and Ambergris Caye. We had aspirations to dive into the famous Blue Hole of Belize. A "liveaboard" is what scuba divers call a week on a ship where they scuba dive 2-3 times a day, in case you have not heard of that word before. We were ready to take a break!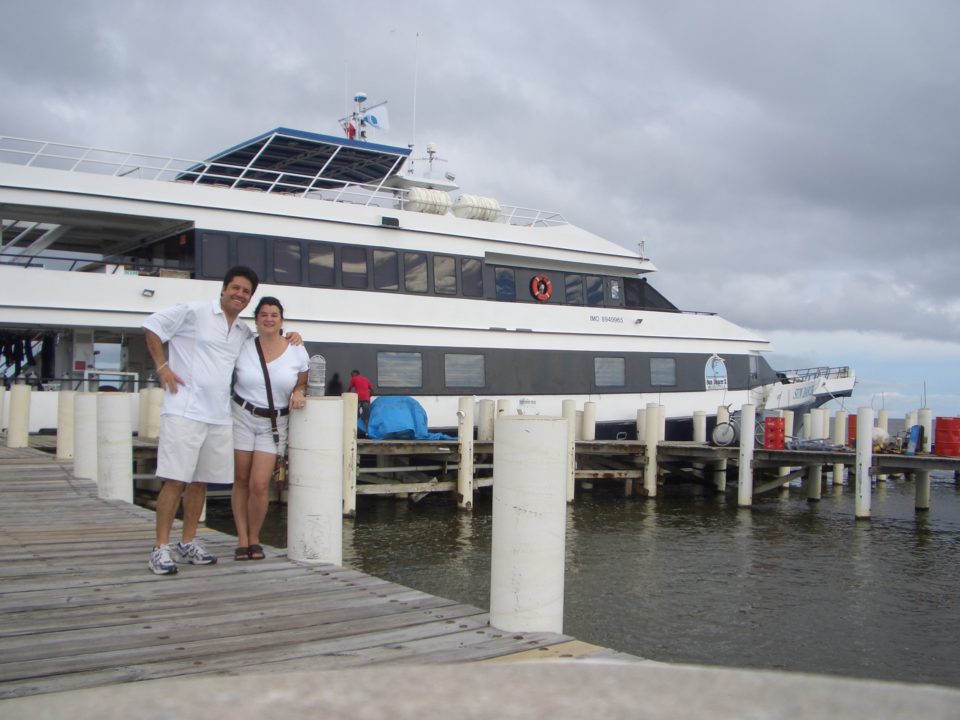 Is it Really Hurricane Season?
I had heard rumors about it being hurricane season but hadn't given it much thought when I booked the flights and the boat. At this point, it was too late, as we had already arrived. That night I felt a "spooky" feeling and so I did some snooping around on my computer only to find out that our boat was the newly installed Sun Dancer, since the capsizing of the Wave Dancer during a hurricane in October 2001. The Wave Dancer was the worst scuba diving disaster aboard a liveaboard that has ever occurred in scuba diving history with the death of 17 divers. Oh Crap!
And can you believe that it was the very same weekend 7 years later that we were there? Now I was really spooked, as the wind was howling outside my window that night. I didn't listen to my instincts telling me to leave and boarded that replacement boat the very next morning!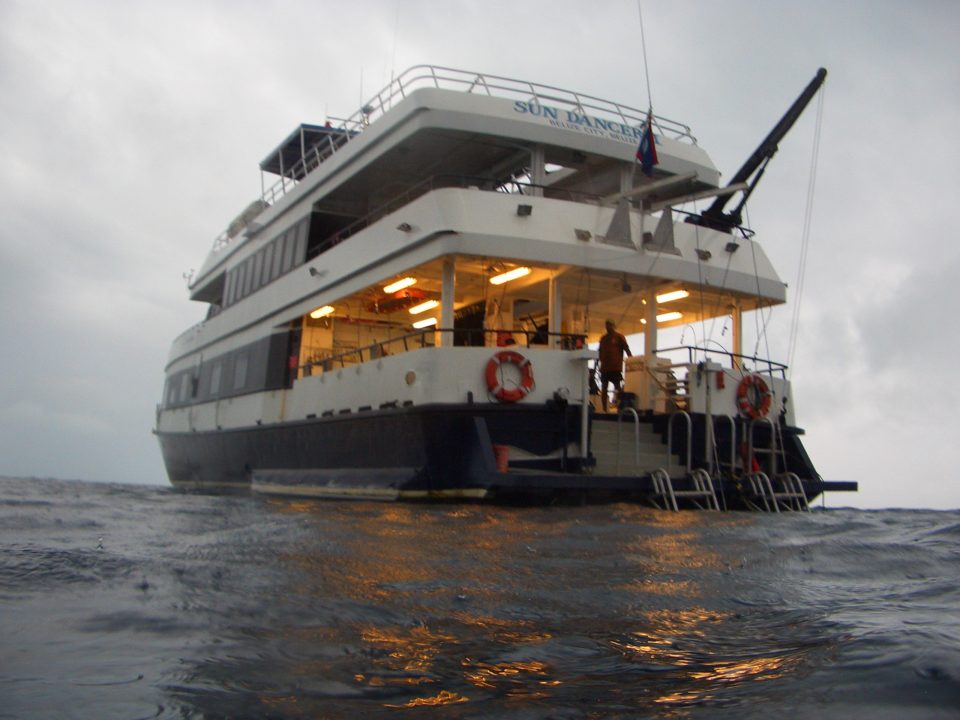 Best Liveaboard ever!
It ended up being a wonderful trip, with some nights of howling winds and a rocking boat, making it so that we were unable to venture into the Blue Hole (sadly), as we never got a chance to venture down inside that wonderful oasis and see the deep blue. But we did get 5 days and nights of wonderful dives, which we both thoroughly enjoyed.
I know this probably not what you expected me to say at this point, even though I had those premonitions, looking back, I think it was the souls of those people letting me know what had happened to them that stormy, hurricane night seven years earlier.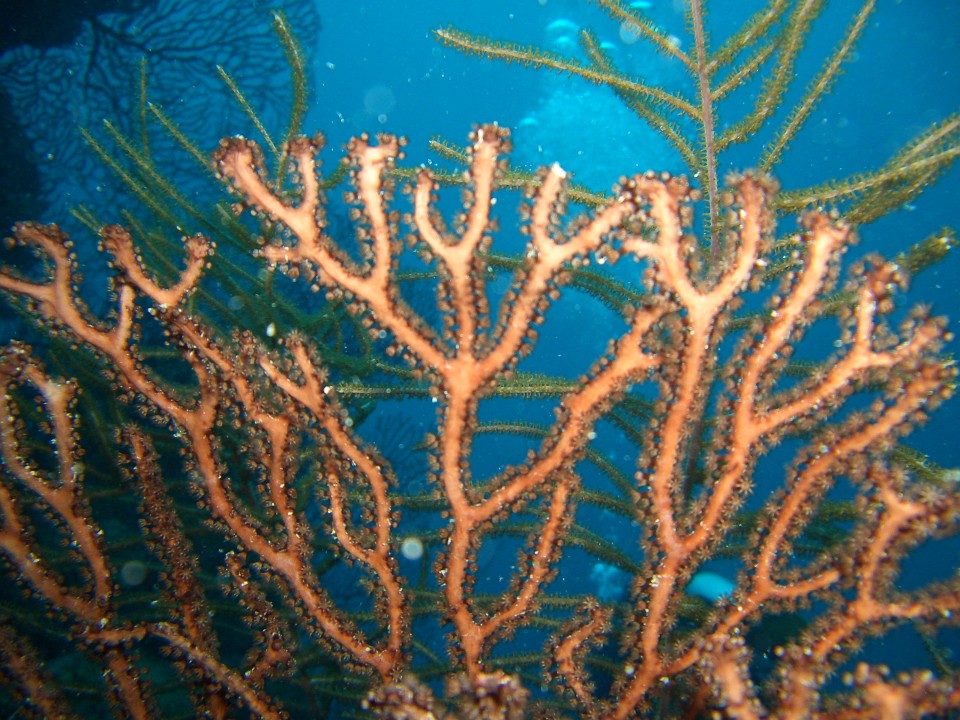 Tiny Sea Creatures
---
You will see the tiniest little creatures that you didn't even know existed!
---
Nudibranch – Modern Day Sea Slug
The photo below is of a nudibranch. Nudibranchs are a widespread and successful group of marine Gastropod mollusks. Their name means 'naked gills'. They are shell-less Gastropods, famous for their brilliant colors and apparently there are more than 3000 known species. In the older days, they called them sea slugs.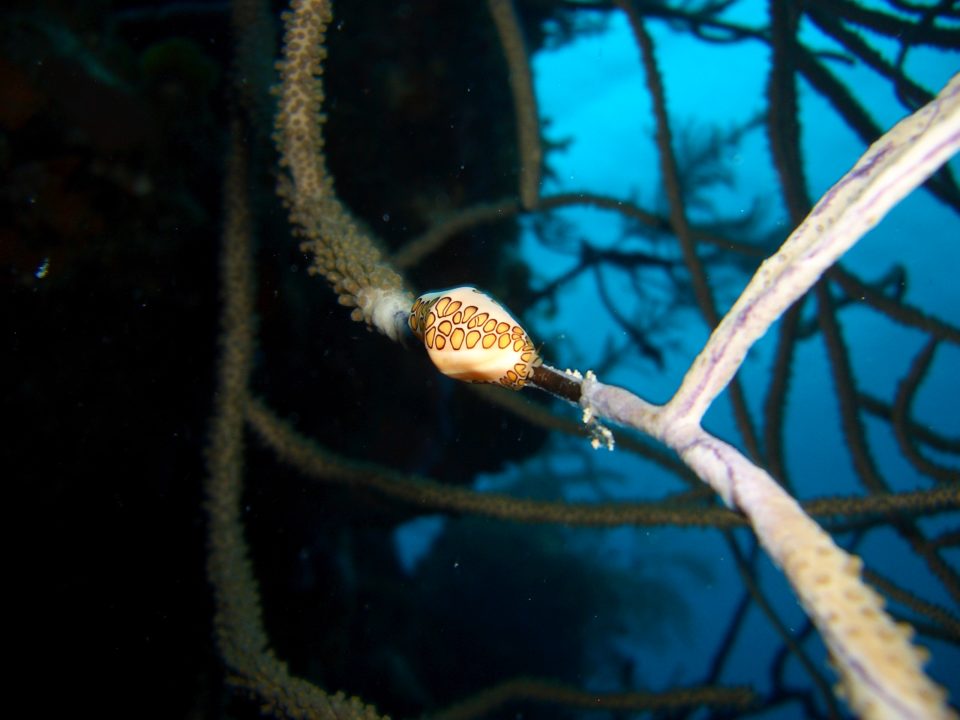 And the colors, oh, the colors down under are amazing! I love the shimmering blues and greens underneath the ocean. Being a scuba diver, I have had some of the best times I have ever had in my life when I was under the sea or out on a boat skimming across the ocean.
Now… I leave you with some of the photos I took, as they are more interesting than mine.