As a travel writer, I was dreading my next trip to Las Vegas, Nevada. This shouldn't be the case since I am in love with travel, but I now realize Las Vegas is like an acquired tasted. One that is unlikely to be enjoyed by a person who has not had substantial exposure to it, usually because of some unfamiliar aspect of the city. It is like being in New York, Venice, Paris, Monte Carlo, and Treasure Island all at once and yet, nothing like those places at all. It feels like an empty image of those places. So finally, the third time is the charm. I finally "get" Las Vegas.
This time going to Las Vegas, I was on my own, going where I wanted to and when I wanted to. Sometimes I have to be selfish just to do what I like. I had no schedule, no time limits, just me doing what I want to do. And finally going when I wasn't am exhausted!
The Strip of Las Vegas
I started at one end of 'The Strip" near Mandalay Bay, as this was where I stayed last time when I was here on that amazing Expedia.ca deal. It is a lovely hotel, so I knew it was a good starting point. From there, I made my way over to the connecting Luxor. Now, this is where it started to get interesting.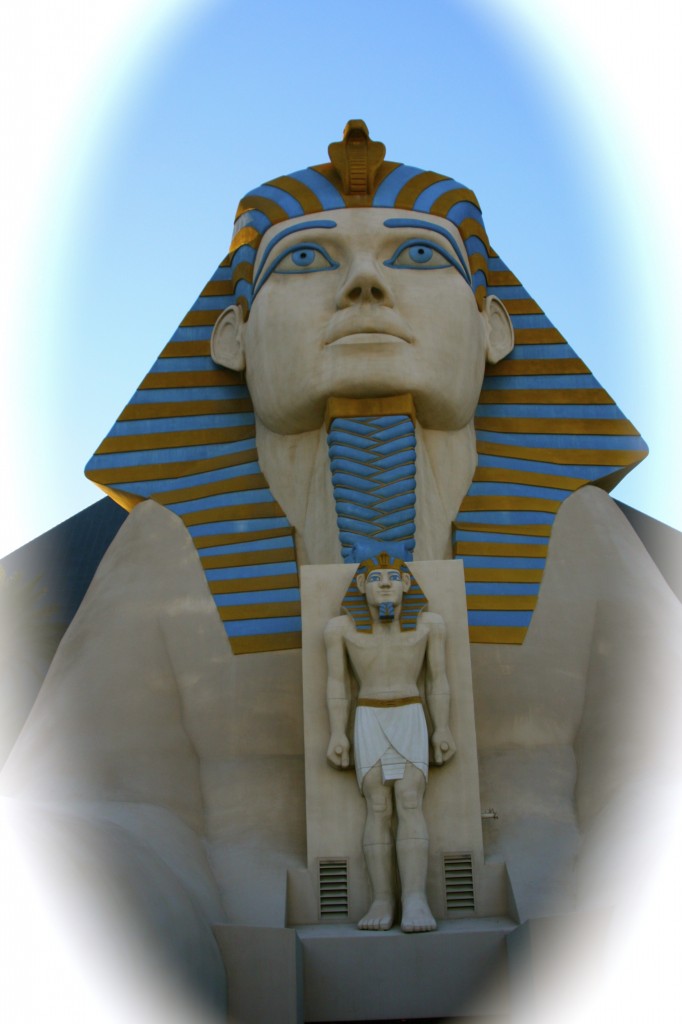 ---
The Luxor is a sight to see with its' gleaming Pyramid and Statue of the Sphinx.
---
I have never been to Egypt (yet), and I am sure there is no comparison, but for a man-made structure, this place is incredible! You must visit, at least once, I mean, when was the last time you had lunch inside a pyramid?!
Tacos & Tequila
I ate at Tacos & Tequila, which is on the second floor and from the lobby, if you look up from the check-in desk, you cannot miss it, as it looks to me like a rendition of the Mexican Tin Star Lanterns that I have been fascinated with for years, but in a GIANT, life-sized version! Just like everything else in Vegas.
The waitress Nicky, told me that it is actually made to look like a giant sombrero from downstairs. They offer a wonderful selection of tequilas, tacos, burritos, and pretty much anything that goes along with that: rice, beans, chips & salsa, guacamole, etc.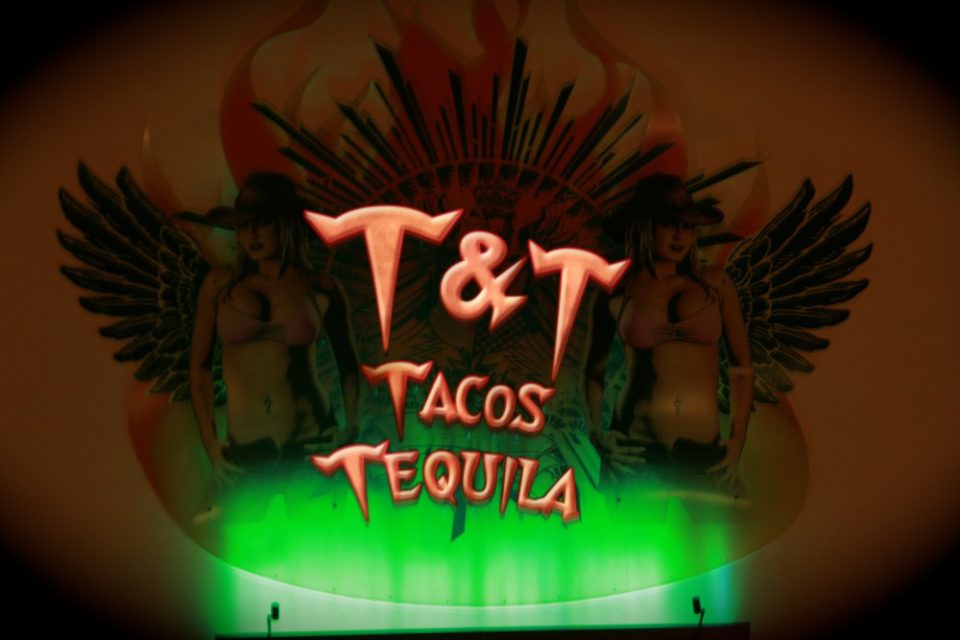 The inside is beautiful with a huge photo of a Spanish dancer in a red dress inlaid into the wall. Her name is Maria and she used to work at Tacos & Tequila when a photographer got ahold of a great spin she did with that blood-red Spanish dress! The dress and the photo are fascinating.
---
I ordered a dish of shrimp tacos, rice, and beans.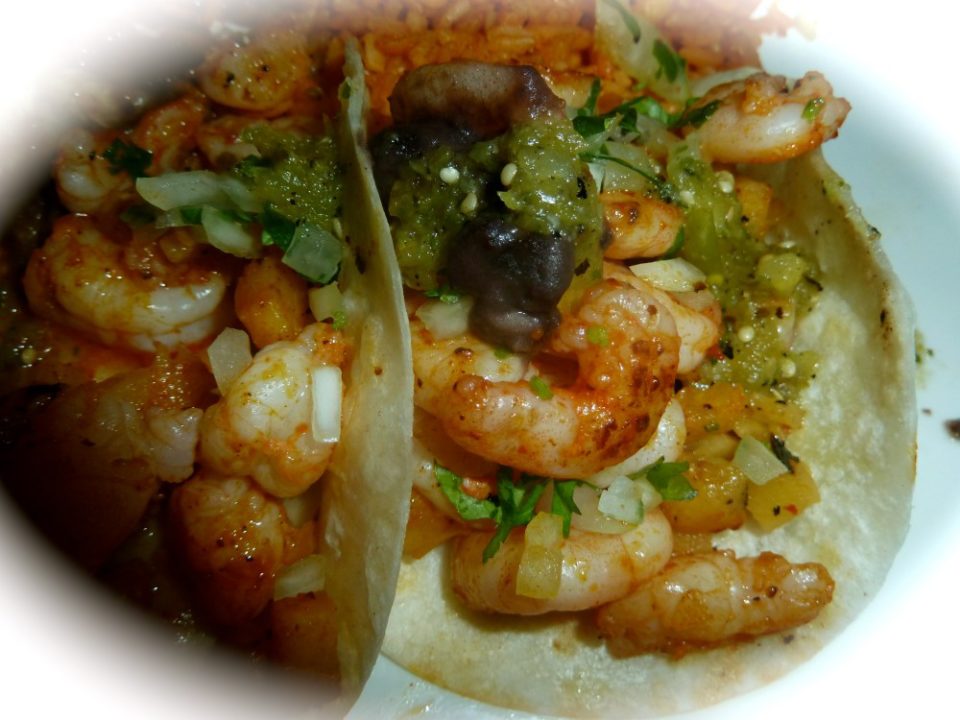 This place is fascinating, so make sure you don't miss it when you visit Las Vegas.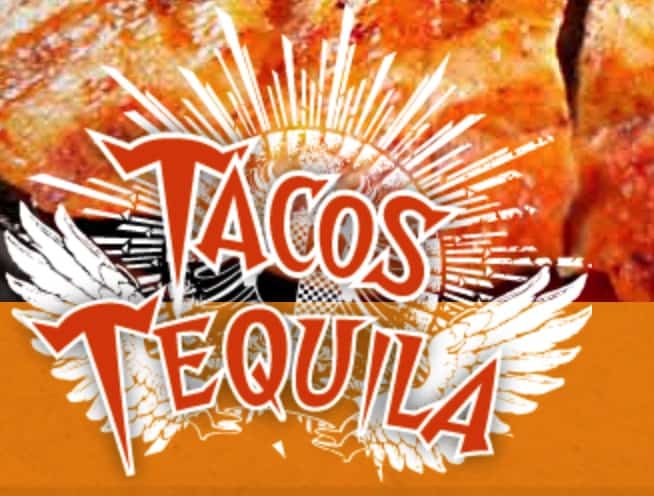 ---
Once out of the Luxor, I headed via the overpass to Excalibur and made my way down to THE STRIP. The Mandalay Bay, the Luxor, and the Excalibur are all connected by their own Monorail system and it is easy to get back and forth among these hotels, however, the other hotels on the strip are a bit harder to get to from here (a lot of walking).
Here are a few photos from that walk: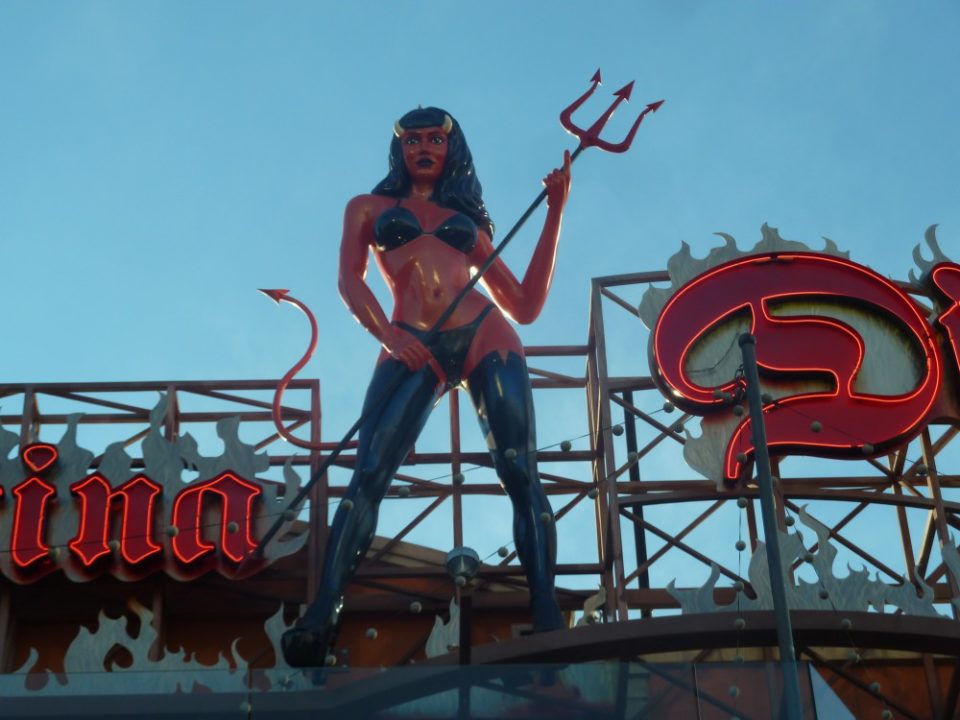 Tender Steakhouse and Seafood
From here I had to make my way back to the Luxor, as I had dinner reservations at Tender Steakhouse and Seafood, where I would be meeting my husband after a day of seeing the Las Vegas sights on my own.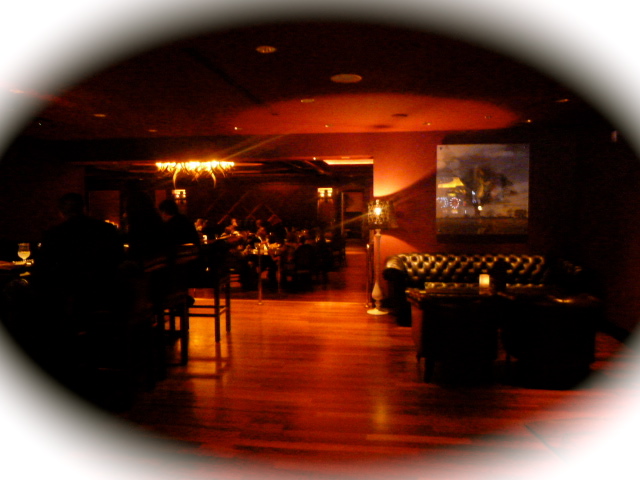 This is one of those old-school steakhouses, the kind that makes you happy that you are finally off the strip and into a cozy place that is quiet and upscale. The service was impeccable and the food the same.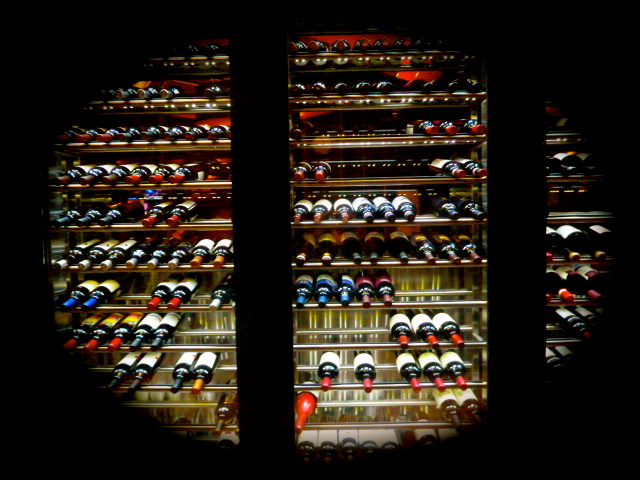 I ordered this amazing piece of beef (I am from Texas, you know? no vegetarian here) that was a grass-fed beef from New Zealand. The taste was delicious and even the chef came out to say hello, which was a special treat!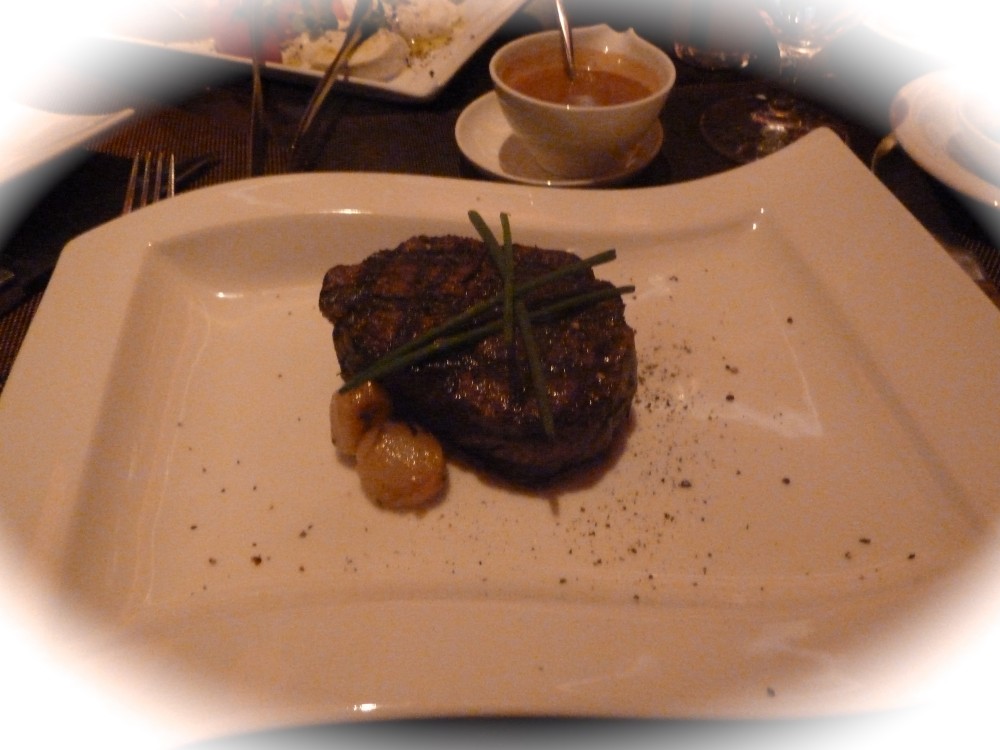 My husband ordered a different piece of beef, a Japanese Kobe beef with heirloom tomatoes that was wonderful as well. For starters, we had oysters on the half shell and lobster bisque.
They also delivered a cheese tray for an extra special treat!
So to say the least, at this point we were stuffed, but, of course, we couldn't pass up the delicious dessert! I had Grandma's Chocolate Mousse Cake and he had Crème Brûlée.
It was a wonderful evening of relaxing and unwinding in a city that can sometimes get you all wound up! This time, for the first time, I liked Vegas!
Disclosure: My meals at Tacos&Tequila and Tender Steakhouse and Seafood were provided by Luxor PR. As always, the opinions expressed here are my own.
Recommended Reading about Las Vegas:
10 Kid-Friendly Activities in Las Vegas