What's the best perk of living near the Tampa Bay area? It's probably limitless access to the best beaches and fun water adventures. However, that's not always the case for everyone. Other people need to plan and scout for the best beaches before traveling to ensure they get the best of their travel, effort, and the day off from work.
The same goes for families, especially the ones with small children. They need to look for family-friendly beaches to make sure that everyone will enjoy the quick getaway. So what makes up a good family-friendly beach? For starters, it should have a safe space for kids to play, explore, and have fun.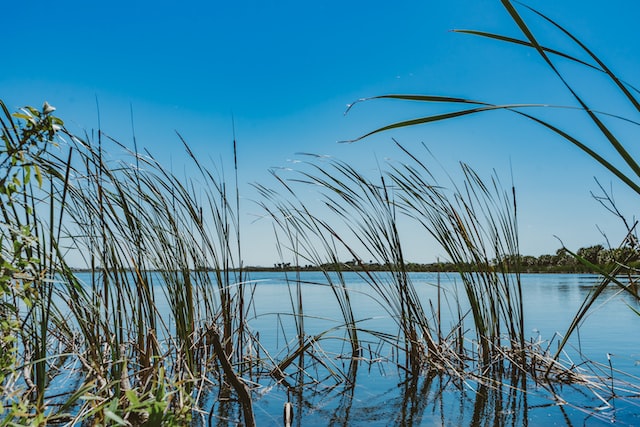 Living as a nomad for quite some time gave me the experience and the chance to share my experience with my audience. So here I am, sharing our experience on our favorite family-friendly beach in the Tampa Bay area.
Before hitting the road, check our recommendation first as this might help you decide where to go next on your Florida adventure.
1. Caladesi Island Water State Park
Kickstarting the list of our favorite family-friendly beaches in the Tampa Bay, Florida area. With one of the unadulterated islands in Florida's Gulf Coast- the Caladesi Island Water State Park. Located a few miles north of Clearwater beach, this remote natural wonder is accessible by boat or a 15-minute ferry ride from Honeymoon Island.
A quick trip to memory lane, do you know that Caladesi Island State Park and Honeymoon Island State Park were once geographically connected? Yes! However, in 1921, a catastrophic hurricane divided the two islands.
What to See and Do?
Caladesi Island State Park flaunts a three-mile stretch of fine white sand. Perfect for strolling, collecting seashells, sunbathing, and playing games, such as beach volleyball and frisbee. Let your young children splurge into the relaxing warm Gulf seawater. Which, by the way, is perfect for swimming.
Reconnect with nature by kayaking through the 3-mile loop of mangrove plantations. And take in the beauty of this naturally preserved habitat for different animal species. Cruise the long bayside mangrove stretch and do birdwatching. Witness the beauty of blue herons, bald eagles, osprey, and various fish species as you paddle your way through the mangrove forest.
If you're up for more panoramic sightseeing, go on a hike. Follow the nature trail through the live oaks, and appreciate the view of the beautiful island from above. Catch a glimpse of some local wildlife. Such as gopher tortoises and ospreys, as you trek through the winding inland trail.
Grub is not a problem on the island. There is an available cafe on the island where you can grab sumptuous snacks. You may also visit their marina to buy food, gift shop for souvenirs and postcards, and purchase some giftable items. These are for your loved ones back home. If you want to chill and dine on the beachside, you can rent picnic tables, chairs, and beach umbrellas on the island. Bathrooms and restrooms are also available to make your stay comfortable and enjoyable.
2. Clearwater Beach
Next on our list is Clearwater Beach which was voted as Tripadvisor's number-one beach for several years. Being on the top spot for successive years speaks volumes about its quality and beauty.
Located on Florida's west central coast and sits on a vast barrier island in Pinellas County, Clearwater beach. It is both a renowned resort and residential area. Experience the pleasures of living near the coast as you stroll the beach boardwalk that connects the resort to Pier 60.
What to Look For?
Clearwater Beach offers various activities suitable for groups, solo travelers, and family beachgoers. Its sparkling white sand is a perfect spot for sunbathing, chilling, and relaxing. Just as you watch the kids building sandcastles, playing, and running around. Let the salty ocean breeze blow your hair and relax your mind and soul.
If you're up for more adventure, try some of their water sports. Things like such as jet skiing, parasailing, and paddleboarding. Bring your kids for entertaining and Dolphin watching tours. And get to meet dolphins up close and personal.
You and your family can also go on a sailing cruise for a unique adventure. Or hop on a helicopter tour and witness the magnificent bird's eye view of Pinellas County. Clearwater beach. It is also home to a number of playgrounds and shallow waters perfect for beachgoers with kids.
After a fun-filled adventure at the beach, head on to Pier 60 to catch the breathtaking sunset beach view. Listen to live music, watch various street performers, and shop for souvenirs at different craft vendor stalls. Grab some delicious food from the nearby restaurants and try some of their sumptuous delicacies. After a day with the kids, you and your partner may enjoy a quick nightlife at the nearby beach bars that serve crisp cocktails.
Clearwater Beach is home to luxurious beachfront hotels and resorts where families and guests can stay overnight or book a room for a few days. Amenity rentals are also accessible such as cabanas, kayaks, jet skis, paddle boards, and other beach sports equipment.
3. Egmont Key State Park
If you want to have a one-on-one family beach bonding with little to no distractions, then Egmont Key State Park is the destination for your family vacation. This uninhabited natural wonder lies right at the mouth of Tampa Bay and southwest of Fort De Soto park.
Known as one of the most secluded yet beautiful beaches in the Tampa Bay area. Egmont Key is only accessible by a 20-minute ferry ride or via private boat. All public transportation going to the island departs at Fort De Soto Park. Including the Egmont Key ferry and Dolphin Snorkeling Cruise.
Now, What Will you do Here?
The beach lies on the 400-acre island of Egmont Key State Park. Which is a nature preserve and wildlife refuge. The quietness and solace of the surroundings are a perfect spot for beachgoers who want some quality family time. And learn to bond with each other. And to get away from the city rush and noise.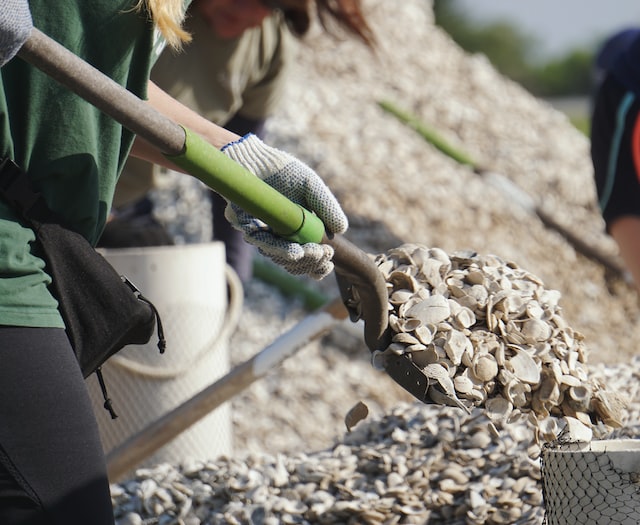 The powdery white sand is perfect for sunbathing, building sand castles, and collecting seashells. Its pristine waters are perfect for a relaxing dip, swimming, snorkeling, and boating. Your whole family will surely enjoy fishing on the island's designated fishing areas where sea trout, snook, grouper, tarpon, and flounder are abundant. You may even catch a peek at some dolphins.
Make the most of your visit by going on a hike on the island's nature trails. Grab the chance to do some wildlife viewing and get a glimpse at some gophers, tortoises, and different bird species. Don't forget to check the historic 1850s lighthouse. And Fort Dade, which can be traced back to the Spanish American War.
May we remind you that there are no stores on the island, so better come prepared. Pack some snacks, bottled water, insect repellants, and sunscreen before going to the island. However, tables in picnic areas and restroom facilities are available to make your visit comfortable.
4. Fort De Soto Beach
If you want wide and easy access to nature's finest masterpieces, you should check Fort De Soto. It is quite a popular spot among locals. Being the largest park in Pinellas County. Fort De Soto Park is composed of five interconnected islands that occupy a total land area of 1,136 acres. These islands or keys include the main island of Mullet Key, Madelaine Key, St. Jean Key, St. Christopher Key, and Bonne Fortune Key. Being in Fort De Soto feels like you are in the middle of a limitless nature adventure.
Hailed as Tripadvisor's Top U.S Beach of 2009 and awarded as Nation's No.1 Beach by Dr. Beach, Fort De Soto offers limitless nature adventure. Haven to nature lovers, the park is home to different varieties of beach flora, mangrove forests, wetlands, palm trees and hammocks, hardwood species, and unique wild plants. It also serves as a habitat for more than 328 avian species. Plus a wildlife refuge for sea turtles and loggerheads looking for safe nesting areas.
There is a 7-mile Waterfront here!
Sitting in Tierra Verde, Fort De Sotto Park boasts a 7-mile waterfront. Three miles of pristine white sand, and three different beautiful beaches offering different sea pleasures, adventures, and amenities.
Fort De Sotto's North Beach is the largest in the whole park. And was extolled as Parents Magazine's Best Beach for Families in the Tampa Bay area. It flaunts two expansive swimming centers with a tidal pool. Its calm waters are perfect for swimming. While its extensive sandbar is perfect for sightseeing and strolling. Family-friendly amenities are also available such as pavilions, tables for picnic areas, lounge chairs, lifeguards, and bathrooms. Plus it has a pirate ship-themed playground to keep the kids entertained while the adults bask in the sun.
The East beach area is a great place to be if you're planning to collect beautiful shells. Or if you want some private family time because this area is often uncrowded compared to north beach. Fishing enthusiasts should check out the nearby fishing pier. And the Gulf and Bay Pier, wherein each pier has its food and bait concession area. Don't miss the chance to cruise on a kayak or canoe around the 2-mile route to tour the 1800-acre Shell Key's wildlife refuge.
Let's go Hiking!
And if your family is living an active and fit lifestyle, you will surely love the 7 miles of multipurpose paved trail. The one that connects the North to the East Beach area down to the boat ramp and camping area. You can jog, walk, or ride a bicycle as you breathe in the magnificent view of the area.
Hit the Arrowhead's picnic 1-mile nature trail and Soldier's Hole ¾ mile trail to get up close to some of Fort De Soto's natural wildlife and vegetation. Amp up your hiking trip and explore the Barrier-Free Nature Trail, a 2,200-foot trail that is open to all visitors.
Camping and History
Do you want your family to experience camping and outdoor adventure? Try camping in one of their 238 camping sites complete with the necessary facilities. There's also a designated Primitive Youth Camping area for organized youth groups.
Share some significant history lessons with your kids as you visit the historic fort and Quartermaster Museum to wrap up your Fort De Soto adventure. And if you're bringing your furry babies, there are 2 well-equipped fenced-in dog parks in the area for large and small breed dogs complete with water stations to keep them safe and relaxed while the fur parents are having a great time at the beach.
5. St. Pete Beach
Voted TripAdvisor's Top Beach in the USA for consecutive years, St. Pete Beach offers a glimpse of what living in a magnificent coastal city is like. Yes, St. Pete Beach is a coastal city sitting in Pinellas County, Florida. It is composed of four towns, namely the Pass-a-Grille, Belle Vista, St. Petersburg Beach, and the unincorporated Pinellas. So basically, going to St. Pete Beach gives you different options on where to go.
The place is lined with different beautiful beachfront hotels, welcoming restaurants, and shops. You will also find the famous Pink Palace Hotel called Don CeSar. Which is one of the best resort hotels in the Tampa Bay area. Wondering where it got its nickname? Well, it has a literally pinkish facade that complements its grandeur architecture that resembles a palace. On top of that, it faces the shoreline giving guests easy access to beautiful sunsets and sunrise.
Being a touristy area, St. Pete Beach is lined with various beachfront resort hotels, restaurants, and shops. Looking for parking could be a problem, especially if you come in late. You can take the Freebee, a green-energy-powered shuttle that transports guests to Gulf boulevard for free. It makes numerous stops in St. Pete Beach so it's a great transportation option.
St Pete Beach Flaunts a White Sand Beach
St. Pete Beach flaunts an expansive pristine white sand that softly massages your bare feet. You can lounge and get a tan, and meditate. Then build sandcastles with your young children, collect shells on the shoreline, and play beach sports. Things like beach volleyball, football, and frisbee. Tourists love to walk freely on the shoreline basking in the sun and taking in the ticklish yet relaxing sensation of the powdery sand.
Who can resist the warm water of the sea? The calm waters are perfect for people who want to either go for a swim or take a quick dip while taking in the magnificent view of nature.
You can park a beach towel and set up a beach umbrella or rent a cabana for a family picnic. They also have 10 public beach coastal walkways, various restaurants, cafes, and bars, and a wide array of water sports equipment. There are also pools with kid-sized pools available in the nearby resorts and hotels.
Maximize your quick day trip or weekend beach getaway with your family and go on a dolphin-watching tour, hop on a helicopter tour, and join a tropical party cruise. Or book a yacht for a sightseeing adventure, island excursion, and various nature tours. For families with older kids, you can try the Skyway E-bike tour. Or sail through a crystal kayak and witness the gorgeous underwater view.
6. Madeira Beach
Nestled between Treasure Island and Redington beaches lies one of our favorite family-friendly beaches in the Tampa Bay area, Madeira Beach. Sitting on the west side of downtown Tampa of St. Petersburg and just 15 minutes away from the center, the beach cradles an extensive 2.5-mile stretch of glistening white sand.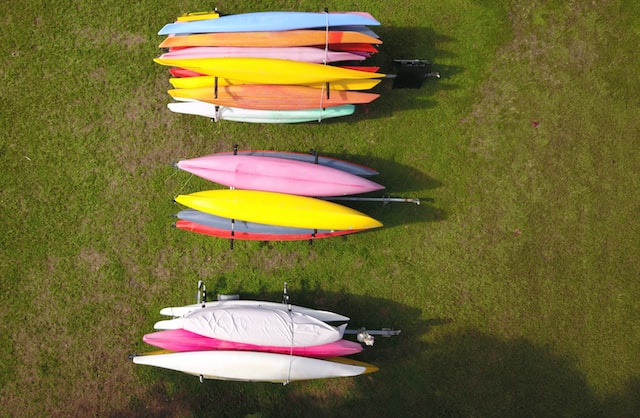 It quite gained a reputation among locals and tourists as this beach is one of the most famous beautiful beaches in the Gulf of Mexico. Aside from the natural beauty of nature, the view of colorful ice cream shops. And the cozy ambiance of the different restaurants that line the 1,100-foot boardwalk is more than enough to bring the child in you. You and your young children will surely enjoy the great-tasting foods and delicacies.
Madeira Beach hosts an Annual Seafood Festival
Every October, Madeira Beach hosts the Annual Seafood Festival. Where good food, live music, and fun activities await. However, the fun never stops because every day is a perfect beach day in Madeira. Its pristine white sand sends a welcoming vibe to sunbathe, play water sports, build sandcastles, run around chasing the waves, and walk around aimlessly. The warm water of its calm sea is the perfect place for swimming, boating, and other water adventures. You can also bond over fishing along the piers of Madiera Beach.
The Gulf Boulevard that passes through Madeira Beach is lavishly lined with beautiful beachfront hotels, resorts, gear shops, souvenir stores, restaurants, cafe bars, and kid-friend;y amenities. You may also trail the boardwalk to reach the St. John Pass. Where you'll find more than a hundred stores, restaurants, and shops for you to choose from.
Get the best out of your family vacation and sign up for some Tampa Bay cruises, snorkeling adventures, and dolphin and sightseeing excursions. Then you can try parasailing, check the R.O.C Park, and visit the alligator attraction, to name a few.