Are you ready for your big day? Where palm trees are blowing in the wind? Sitting on some gorgeous Florida beach with white sands? Beach weddings are some of the most fun weddings to plan and these 12 Best Beach Wedding venues in Florida are some of the top ones that Florida has to offer! What a special day it will be with all of your guests there to enjoy you in your wedding dress and your groom in his black tie!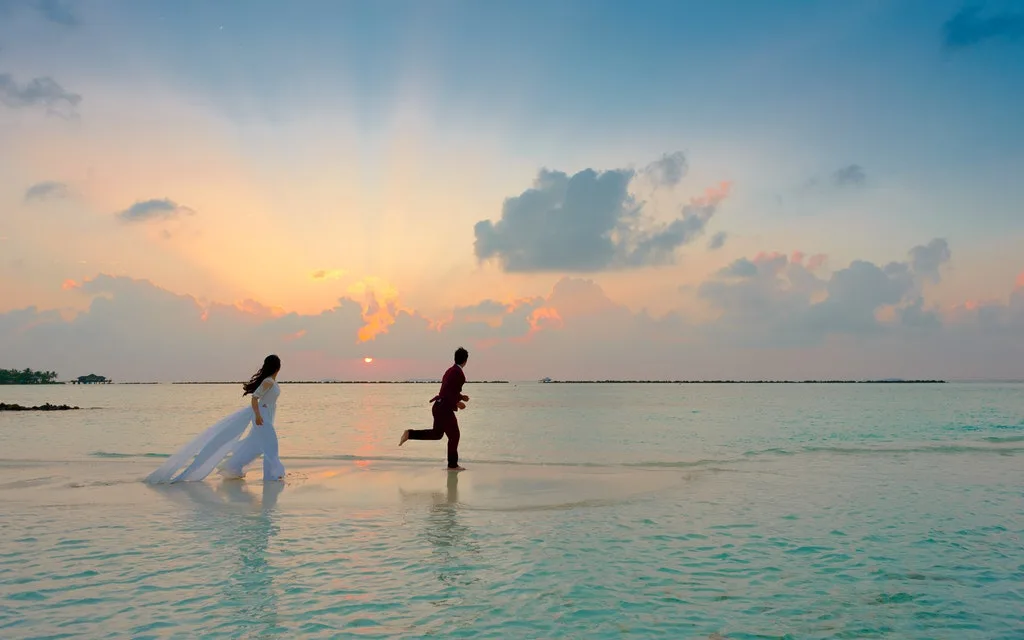 ---
What's in this post:
hide
The 12 Best Beach Wedding Venues in Florida
---

#1 St Pete's Beach, Pensacola
It is super easy to get married at St. Pete Beach. With just a $25 permit, you can do it right on the beach. But if you really want to impress your guests and have that dream wedding you always wanted, then the best place to get married is Don Cesar, also known as the "pink palace". It starts at $3500 an event and goes up from there. But honestly, your wedding party would be thrilled to have it at the #1 Beach in the USA as named by Trip Advisor and Travelers' Choice Rankings in 2021!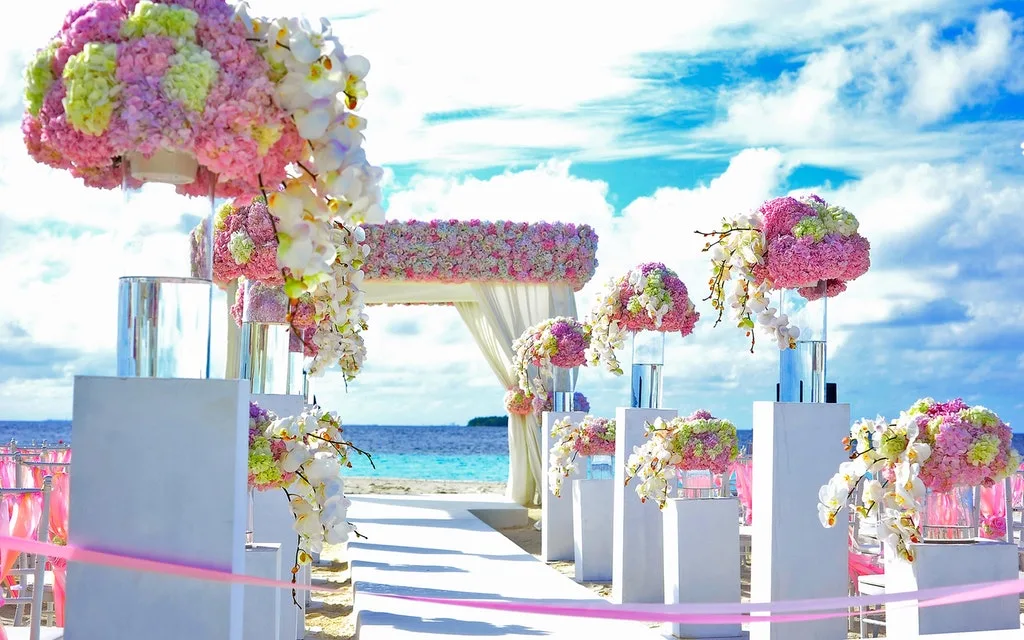 St Pete has a laid-back atmosphere, plus, there are fewer people on the beach. I feel it is the best place for a Florida destination wedding. And just in case you want more, Pass-a-Grille Beach offers the perfect mix of adventurous water sports, vibrant shopping, and a great dining scene. You won't be disappointed!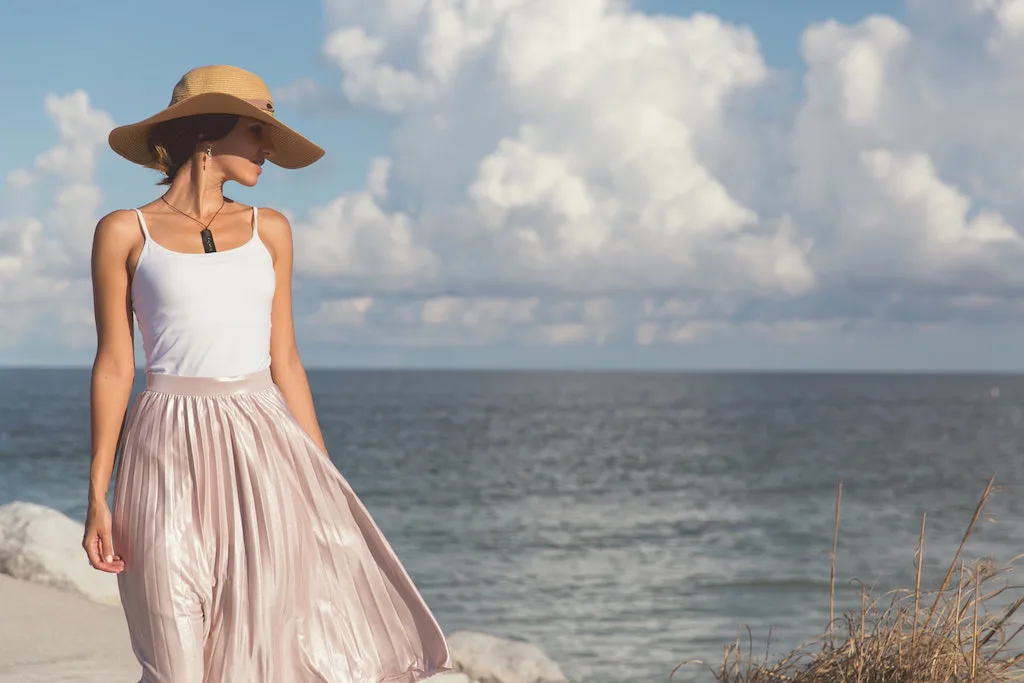 #2 Siesta Key Public Beach, Sarasota
Siesta Key is one of the most popular Florida wedding destinations. But it is by far one of the most expensive. Just for a wedding permit, you have to fork over $185. This makes this key one of the third most expensive places to have a beach wedding location. But don't fret, if you have the money, I would spend it in a heartbeat!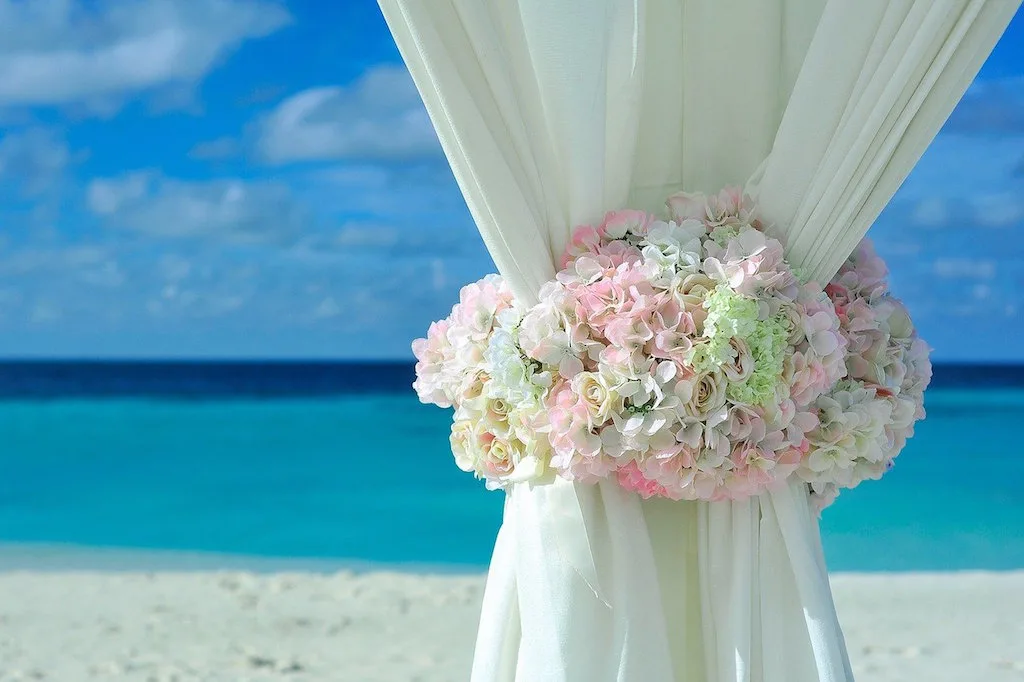 Siesta Key is a great place for any type of intimate wedding where your guests want to see beautiful beaches and natural beauty. Or even a small wedding here would be worth it. Siesta Key is known for its quartz sand and turquoise waters that you really can't beat! This is a must-visit island paradise. Plus, you can't go wrong with these types of romantic getaways near the Gulf of Mexico.
#3 Vizcaya Museum, Near South Florida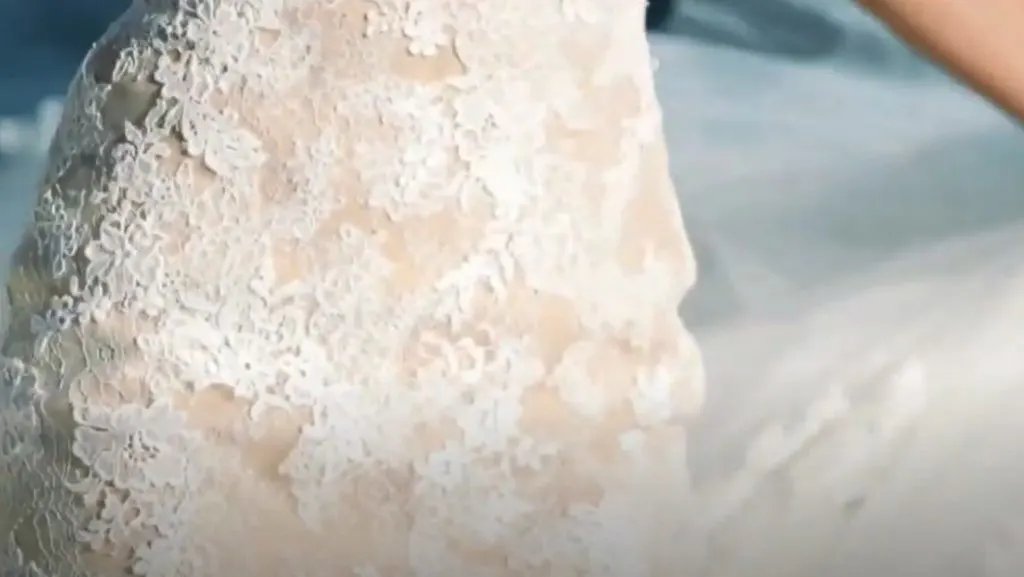 I was hesitating to mention this Vizcaya Museum and gardens, but it was just too pretty to pass up. It is truly a one-of-a-kind wedding venue that will make for a memorable wedding. In fact, it makes be one of the best wedding venues close to Florida beaches.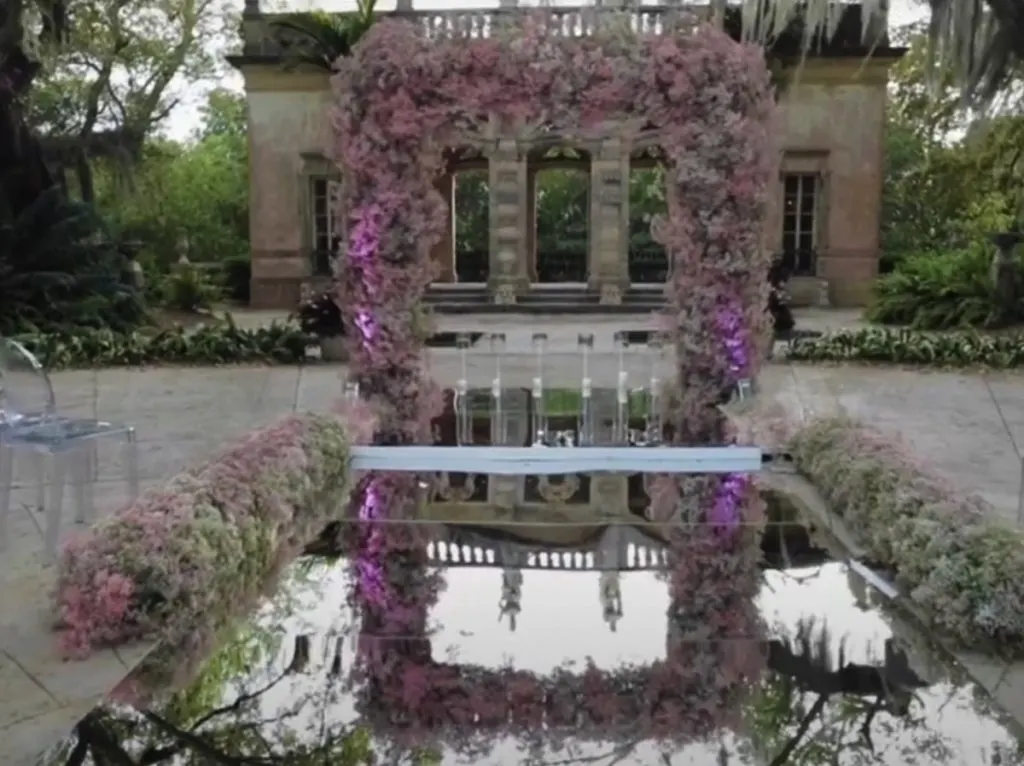 I love watching beach wedding ceremonies here on days when I know two people in love have a perfect wedding day. Vizcaya is super fabulous with its European gardens, plus you are minutes away from Miami, which is one of the hottest cities in the world. And many celebrities get married here. Be sure and save time for the photos to capture the beauty that surrounds you!
#4 Boca Raton
What I love about Boca Raton is that it is like living on Miami beach but without all the large crowds. Boca Raton is known for its affluence and wealth. Therefore, it is a popular destination. Even the Yacht club has plenty of availability for rehearsal dinners!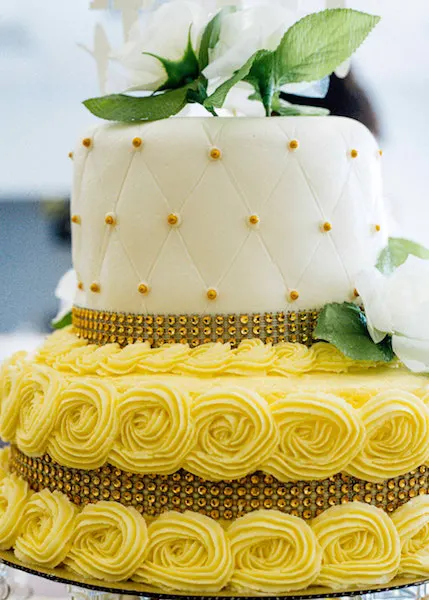 Boca Raton is known for its white-sand beaches and the great year-round climate. There are many beach locations to get married at as well, You can get married at a country club with golf courses, a beach house, a banquet hall, a state park, a conference center, and even in green spaces.
Heck, with a luxury hotel that has an inviting waterfront open-air terrace that opens to the sea, this popular wedding destination could be yours! In fact, they even have a national register of historic places to get married like the "Old City Hall" or "Fire Engine Room #1". They have plenty of wedding locations and it sounds perfect to me! Intimate weddings can be had in Boca Raton.
#6 South Beach and or Miami Beach
Well, one thing I know for sure about South Beach is how much fun you can have there. Plus it is super close to the largest city in Florida. South Beach has a pretty WILD lifestyle, but it can be fun for a night or two with meals and overpriced cocktails. But if that is your type of place, then more power to you. Be sure and make a guest list, as the costs can go quite high. But it is an ideal setting for those with alternative and super fun lifestyles.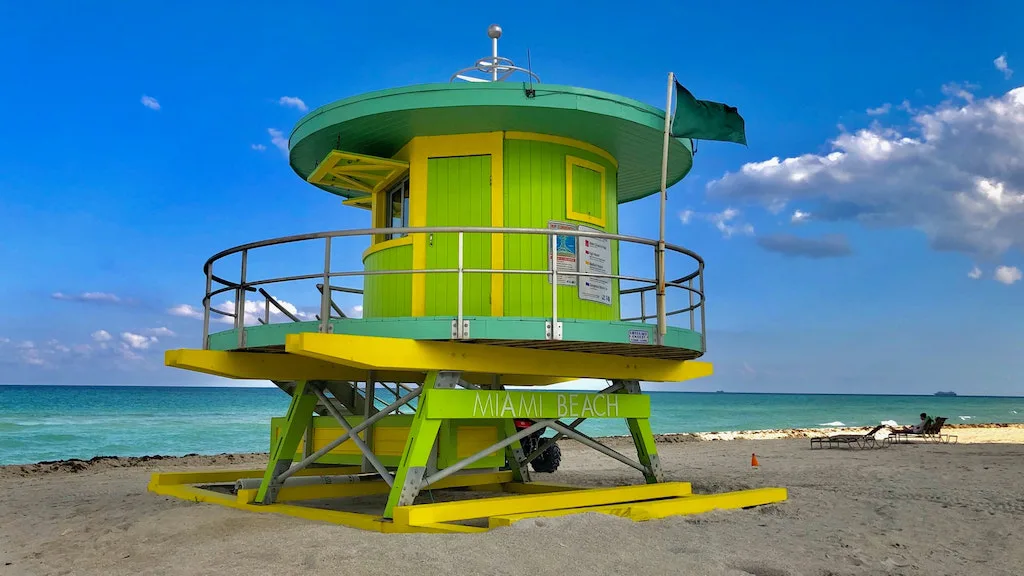 The pristine beaches and palm trees make it such a desirable location, that is just perfect for almost any type of wedding. There are so many options when planning your dream South Beach wedding.
#7 Amelia Island
Now when it comes to Amelia Island, it couldn't be any more different than South Beach. What South Beach is, Amelia Island is not. It is more of a quiet and calm tropical paradise with 13 miles of soft white sandy beaches and abundant wildlife. It has a different ecosystem and therefore it also offers natural green marshes. You can stroll along the beaches of Florida picking up treasures like moon snails and scallops.
Amelia Island is the name of the island and its' beach name is Fernandina Beach in the Historic Downtown area. It is much closer to Georgia in the Florida panhandle. Be sure to invite some of your favorite wedding guests for this quiet and low-key wedding. I would also offer them wedding packages, so they can determine where they would like to stay for your special event.
Plus, they may have kids and want to take them fishing or kite flying! As a house planner, I like to offer them plenty of fresh options to dine on here in Amelia Island with fresh seafood, golf courses, and shopping.
#7 Key West, Near the Florida Keys
Honestly, there is nothing more fun than renting a car in Miami Beach and making your way down to the Florida Keys. This is a very popular destination for beach locations with some great hotels. Here are a few luxury hotels to include: Key West Hyatt Centric, Key West Resort and Spa, Barbary Beach House, Opal Key Resort and Marina, and Ernest Hemingway Home & Museum.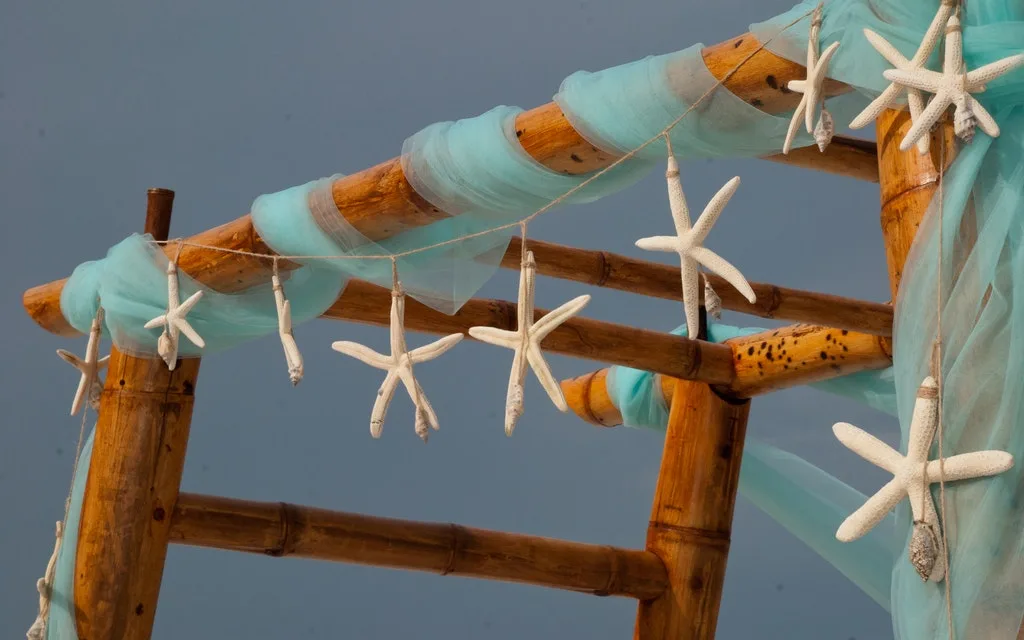 I bet you are wondering about how much it cost to get married in Key West? That price is just about $28,000 for around 100 guests and about ½ that for 50 guests. But if you want to get married on the soft sands of the beach, then the standard fee for a permit is $93.50. But if you are a Florida resident (with premarital courses) it will be reduced to $61.Plus, there is no waiting period!
To secure a marriage license from the county courthouse in Key West, go to 500 Whitehead Street in the Lester Building. The marriage license is valid for 60 days and all you need is a photo ID and a social security card! It seems pretty easy to me!
I would say the best month to get married on those pristine beaches would be the month of March. It is the busiest time for a dream beach wedding, the weather is perfect and outdoor activities such as diving, snorkeling, and swimming are all available to your guests. Or you could even get married on a small barrier island – so keep that in mind too!
#8 St Augustine, between Daytona and Jacksonville
St. Augustine, Florida is famous for its historical significance as the oldest city in the United States, but its pristine beaches are just as cool. Ponte Vedra Beach is one of the most popular in St. Augustine, especially for visitors who want to explore the GTM Reserve. Ponte Vedra is gaining traction for its natural beauty, namely because of its GTM Reserve, its luxury resorts, and it is home to the PGA Tour.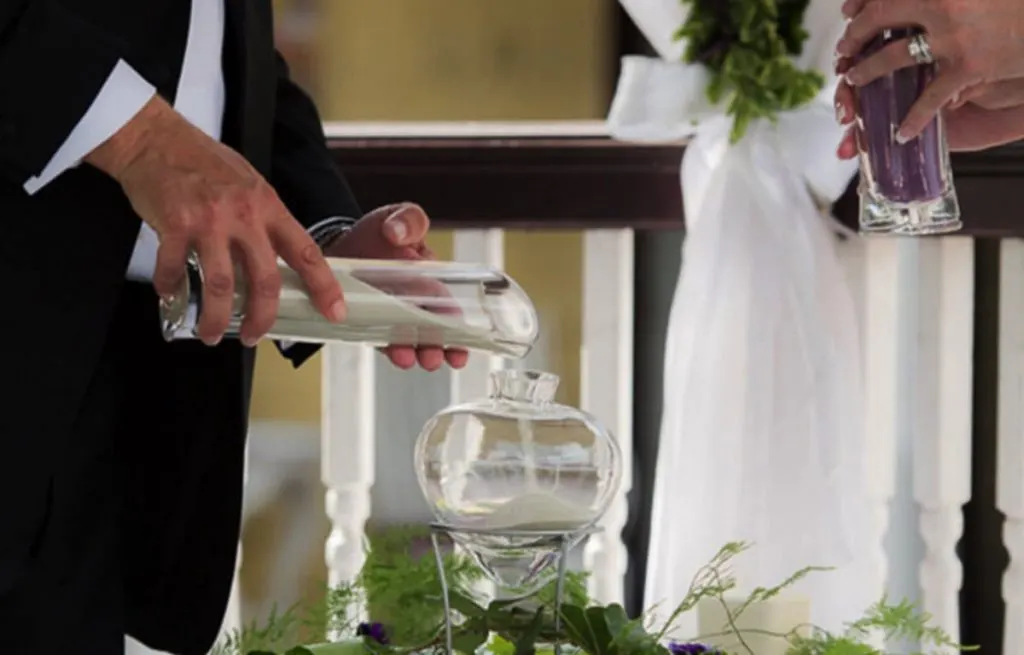 But also, 30 minutes away is a wonderful St. Augustine wedding location. This area is also becoming very popular. Especially the Bayfront Marin House Inn. Which offers beautiful memories in a historic, waterfront venue. Bayfront Marin House Historic Inn is the perfect spot to declare your love and begin your lives together in a more traditional wedding with tropical gardens. I think it could be the perfect wedding venue.
#9 Fort Lauderdale
I think this just might be a great place to plan an event venue if you were low on cash, having a second marriage, or marrying a widow. You wouldn't have ceiling windows but it sounds like the perfect place for an older couple or a couple with tiny kids to get married for their beach wedding ceremony. That way, the atmosphere is more laid back and people can enjoy themselves. I think a Florida beach wedding just might be fun in Fort Lauderdale.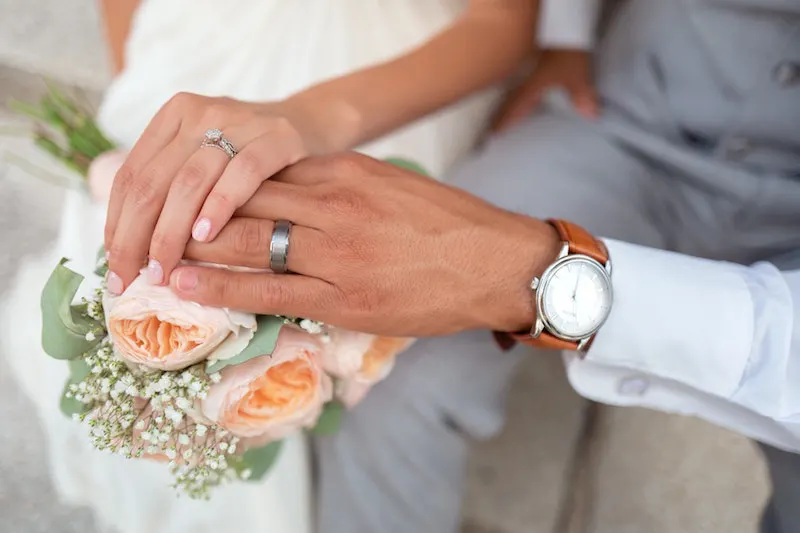 Oddly enough, no permit is required to have a wedding ceremony on Fort Lauderdale Beach. You are allowed to bring chairs and a bridal arch, but that is about it. However, you do have to follow the rules and are not allowed to rope off any areas or restrict public access. But to me, that sounds fine.
#10 Key Largo Lighthouse Beach
Another time I was hesitant, but I really love this Key Largo Lighthouse Beach Hotel You and your guests will be the only ones at a private beachfront resort where your ceremony and reception area are surrounded by private, white sandy beaches dotted with rustling palm trees, and ocean waves.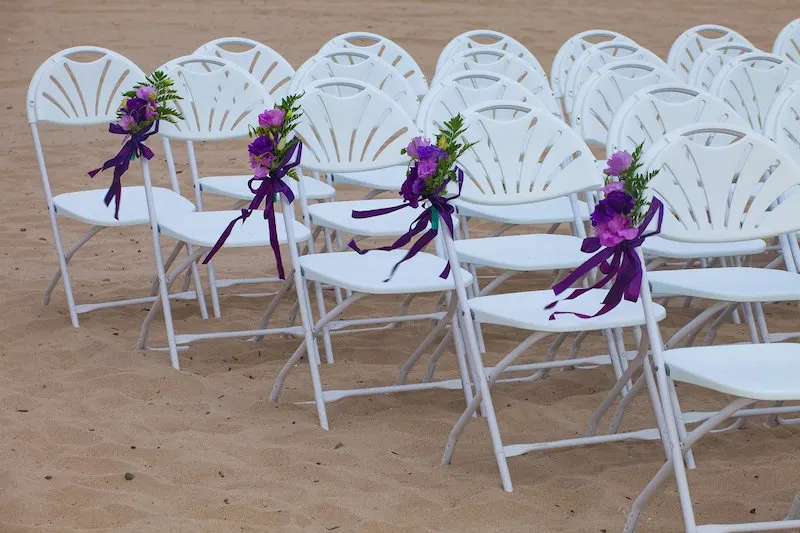 This destination beach wedding will be perfect for those who want seclusion on their wedding day. This is a very popular destination beach wedding so be sure and book it about one year in advance, but you will have total seclusion and privacy. In fact, it is one of the top places on the west coast to book.
#11 Clearwater Beach, Clearwater
Clearwater Beach is another perfect place to host an event venue. With its family-friendly environment, you can invite all of your guests who have kids to make your wedding special. With the perfect backdrop, there is plenty to entertain your guest's children the days before and after your wedding ceremony. There is always plenty of room for the rehearsal dinner and all the festivities in this sunshine state. Your wedding party will have a blast near the Indian Rocks Beach with their cute little vacation cottages.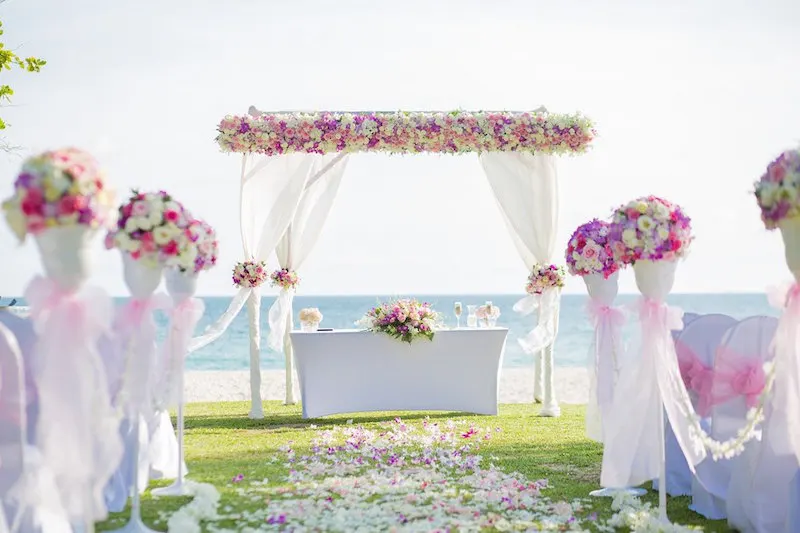 And yes, there are plenty of alligators on Clearwater Beach! But they tend to be harmless with just a few teeth, even though they are loud and obnoxious at times! However, this Florida municipality does offer lifeguards 365 days a year. So let the children play on that soft sand! Clearwater's bathing beach is perfect for a day on its white sands. Many say it's the best beach for swimming in the area.
#12 Fort Myers Beach
Wedding beach destinations are sometimes hard to come by, but Fort Myers Beach is ready and waiting for you. The beaches of Florida are some of the best beach wedding venues there are, so you might as well take advantage of them. I believe Fort Myers Beach can make the wedding of your dreams come true. I found that Pink Shell Beach Resort & Marina is a great place to get married, as they have all the wedding packages you need. They have gorgeous white sand beaches and palm beaches for your view.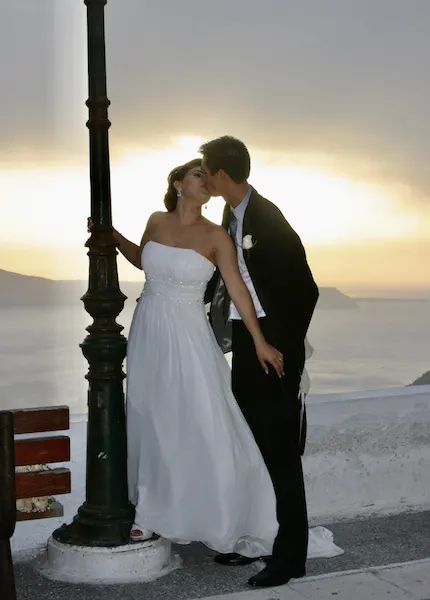 You can get married in Fort Myers Beaches in public parks as long as you follow the rules. However, you do not need a permit for a beach wedding. Weddings on Fort Myers Beach are allowed on public park property as long as the rules and regulations of the particular park are followed. If you are interested to get married at Lover's Key State Park please call 239-463-4588.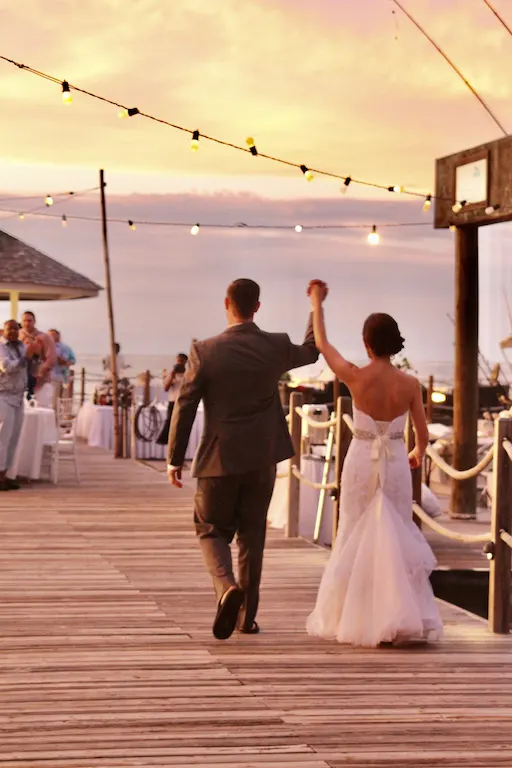 Most expensive wedding Costs
I did want to mention the most expensive wedding costs are as follows:
Reception venue. The reception venue isn't typically a single, large cost but a series of above-average expenses that add up quickly, especially if the bridal party opts for a package deal from their venue.
Engagement ring.
Reception band.
Photographer or Videographer.
Florist and decor.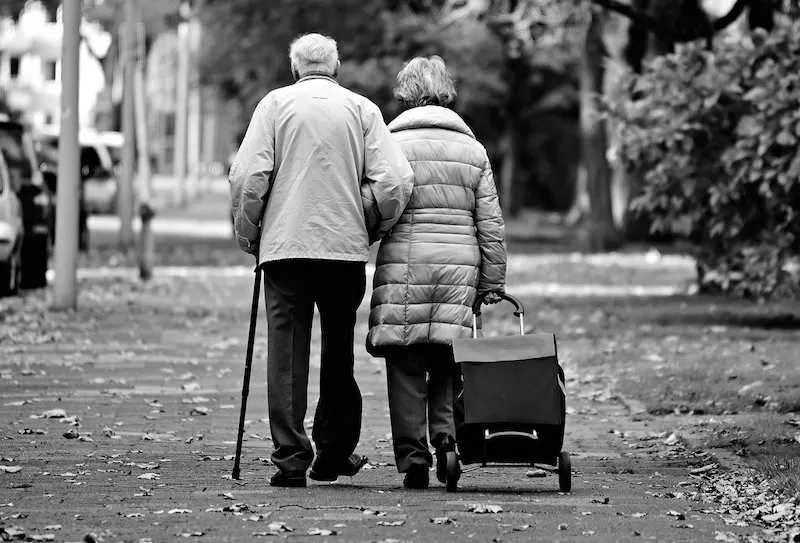 I hope this wraps up my article on the 12 Best Beach Wedding Venues in Florida. You know, Florida is a big state in the USA and there are plenty of other places to get married if you wanted to look around at Daytona Beach, Boynton Beach, or even the Tampa Bay area. Both are good options for beach wedding destinations as well. Memorable weddings on the east coast can be had in Florida for sure!