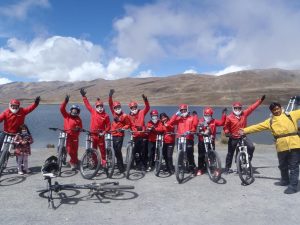 Welcome to the South American city like no other. La Paz is a thriving community and the hub of the country's cultural and economic prowess. Resting atop the world's most extensive high plateau outside Tibet, the Altiplano, La Paz is a mountainous city that rarely gets over 60 degrees Fahrenheit (14 Celsius). As it is located at an altitude of 12,000 feet (3,600 meters). But don't let the cold deter you, there is plenty to discover here in the majestic highlands of South America.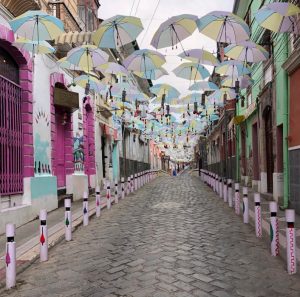 Take a ride on the Teleférico
The best way to get around La Paz happens to also be an attraction in itself, Mi Teleférico. The 10-line cable car system is the main form of transport around the city. Owing to its safety and the massive traffic jams and steep roads that make up La Paz. Travelers find the Teleférico to be the best way to take in the brick-and-mortar landscape of the city. It is also the most efficient way to take in a view. As the system transports people to all corners of the city for less than three US dollars per ride. What makes this a great place to start is that you can knock out one attraction on your way to another!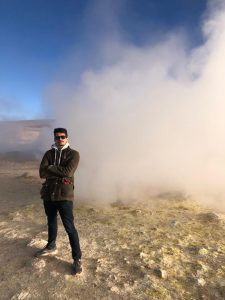 Take a stroll through the Witch's Market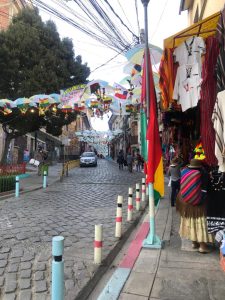 A must-see attraction in La Paz and one that is emblematic of the deeply rooted Quechua culture of Bolivia is Mercado de las Brujas (the Witch's Market). Keeping alive centuries-old traditions of ancient society, the Witch's Market is home to a number of unique items on sale that travelers will find nowhere else.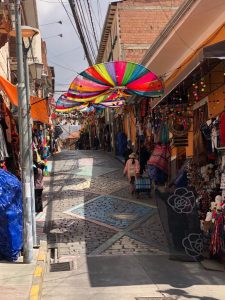 The first of these that you will take notice of are the mummified llama calves that hang outside several stores. They are the main piece of a complex ritual performed to this day by locals that are designed to ward off bad or invite good omens, depending on one's desires. Along with various ingredients, like wine and spices, these llamas serve as the centerpiece of an effigy burned to find love and success, travel safely, or protect against temptation or sinister energy.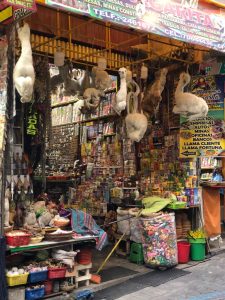 Despite being reserved mostly for locals, travelers are welcome to shop and ask questions. And (if there's no language barrier) a shop owner or even a shaman present will be happy to explain the cultural significance of the practice.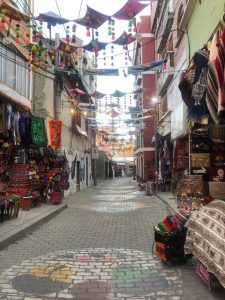 Though witchcraft is a main draw for many, visitors will also find a variety of clothes and trinkets that again showcase the unique designs found in Altiplano culture. Particularly the ponchos for men that sport a distinct pattern not found outside of La Paz. The best area of the market to do this shopping is the ornately decorated street of Sagarnaga. The painted cobblestone road, the street art, and the vibrant array of shops make for some of the best photo shoots in La Paz.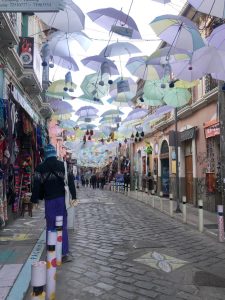 Attend a Cholita Wrestling Match
Maybe you have heard of Lucha Libre in Mexico, now take that and add a little Bolivian twist. Much like their Mexican neighbors to the north, Bolivians have a passion for wrestling. Cholita wrestling as it is called is unique to Bolivia as the fighters are all women in traditional dress doing high-flying stunts.
Cholitas are typically people of indigenous descent who have moved to the city and remain strongly committed to their roots. The cholitas themselves are considered fashion icons in Bolivia, showing off many petticoats and skirts when in public.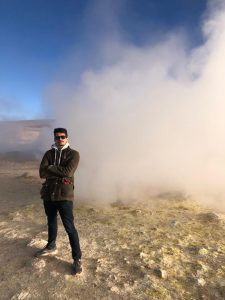 Long ago, several turned to entertain the masses in local wrestling events though as it has grown in popularity so has the business around it. The cholitas have graduated to the impressive Coliseo 12 de Octubre where events are held every Thursday and Sunday. Admission will cost you around 12 US dollars, though hotels and hostels offer packages that include dinner and transport so it is worth asking about your options.
Take in the City at a Mirador
As mentioned previously, La Paz is a mountainous city sporting rolling hills that offer spectacular views atop their perches known as miradores. Typically these are attached to a nature-filled park and playground area where friends and families like to spend an afternoon. This a reminder that, as the city sits at almost 12,000ft (3,600m), it can be difficult to walk up to a mirador if you are not acclimated yet.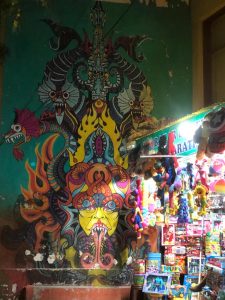 Consider a taxi or cable car ride if you aren't actively combating altitude sickness with coca tea or pills. Some of the best viewpoints in the city include Montículo, Mirador Killi Killi and Mirador 27 de Mayo.
Explore the High Desert
Just on the outskirts of La Paz is a hiker's paradise that is home to what looks so similar to the surface of celestial bodies that one was named after the moon. Valle de la Luna, located just south of La Paz's Irpavi district, is an area of clay where constant erosion has left dozens of tall spires. Due to the variety of mineral content, many spires are different colors ranging from brown to red to violet which can create an optical illusion of sorts when viewed from the right angle.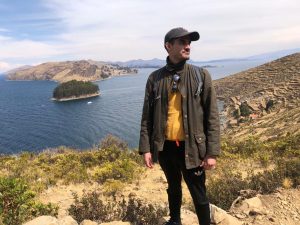 The easiest way to arrive is to take the Teleférico to the Irpavi station and hail a taxi from there. Which should take about 20 minutes. Another valley located east of the Chasquipampa district is similar to the much larger Valle de las Ánimas (Valle of the Souls) also sports tall mineral pillars and offers visitors a chance to extreme seclusion due to the massive expanse of the valley that borders wild, uninhabited land to the east. Catching a minibus to Ovejuyo is the fastest way to reach the valley due to its remoteness. The highest concentration of which leaves from Plaza de San Francisco in the downtown area.
Find adventure down Death Road
One of the most highly rated and unforgettable experiences in La Paz is a biking trip down Death Road. At one point in time, the road served as the main route between La Paz and the Yungas region to the northeast. Every year, thousands would make the perilous journey up and down its steep, narrow and winding turn for work. Or to see a family where unfortunately several deadly accidents occurred. Hence the name.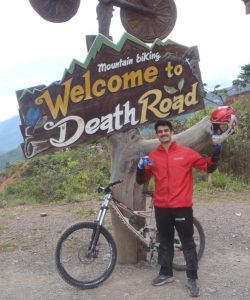 Nowadays, the flow of traffic has moved to a newer, safer alternative, leaving Death Road to those with the adventure spirit. After driving out of La Paz and having a quick breakfast, you start in the high mountains and descend into the lowland jungle over the course of several hours. With your guides leading and trailing the group. Halfway down you strip off your many layers as you bike through waterfalls and take in the unbelievable beauty that the region has to offer. Once at the bottom, most tour groups will take you to an eco-hotel, where you can eat and relax poolside reveling in the fact that you are alive and well! There are several companies that offer trips down Death Road though the best service and cheapest price in my experience was with Redline Bolivia.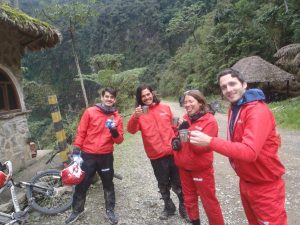 There you have it, a list of the top things to do in La Paz! Hopefully, this serves as a good place to start given how large the capital city is and the number of fun things you can do in and around it. Enjoy and stay safe on Death Road!