Mexican beach vacations mean more fun under the sun. With pristine white sand beaches complementing turquoise waters, it's hard to say no to enjoying the sun, sand, and sea here. For couples who want to up the ante on their romantic getaway, inclusive resorts are worth looking into. In fact, you should search for adults-only resorts to stay in while in Mexico.
The good news is that there is no shortage of adult-only resorts in the country. Many of them are in well-known beach towns too which means you will have easy access to the waters. It doesn't matter whether you are looking for a bungalow or a private pool with ocean views, you will find a wide array of resorts here that will fit your needs.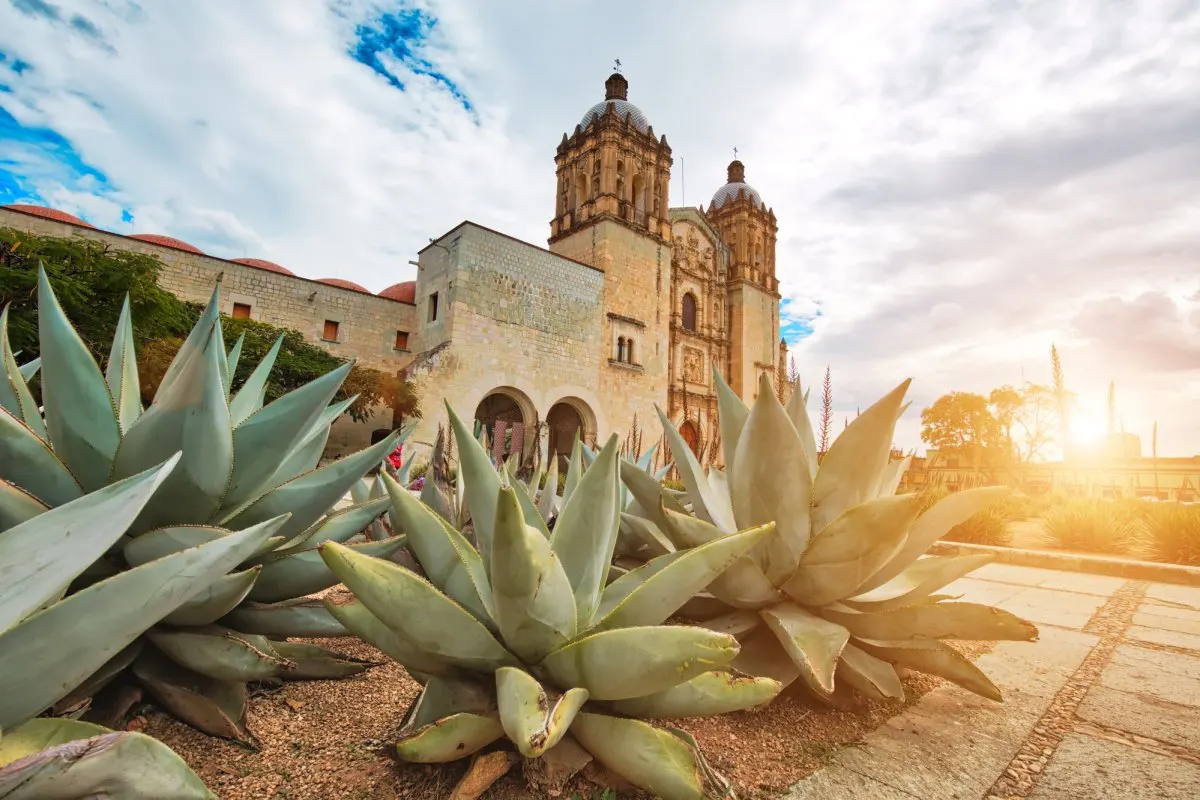 What are the Best Adults-Only Resorts in Mexico?
Mexico has always been open to travelers even during the pandemic. Now that we are seeing the world getting back to normal. It is not surprising that many are planning a trip here. In fact, couples who want to spend some quality time with one another should look into adults-only resorts in Mexico. After all, staying in one of these resorts guarantees a unique experience you will not forget any time soon. That said, let's take a look at the best all-inclusive adults-only resorts.
El Dorado Casitas Royale is AAA four-star resort that lies in the Riviera Maya. It is a one-stop resort designed to pamper its guests throughout their stay. For starters, its swanky suites come with sheer outdoor drapes, an outdoor shower, and stunning ocean views too. Aside from that, they also have swiss marble bathrooms with indoor hot tubs to liven up your stay.
This resort also has a Gourmet Inclusive Experience which includes your drinks, meals, and other activities. Of course, you can explore other food options from onsite restaurants. If you are looking for an unforgettable dining experience then try Fuentes. There is a small fee to eat here, but it is worth it. The resort's chef is known to prepare a wide range of dishes that you are sure to enjoy.
In terms of activities, El Dorado has 14 swimming pools to accommodate its guests. Aside from that, there are tennis courts, nightly entertainment, and archery available. Meanwhile, guests can also enjoy some pampering time in the sauna and steam room too. Couples can also do yoga classes, aqua gym, or water polo. If you are looking for more hard-core activities, they also have a fitness center, TRX, and Cross Fit sessions available too.
The name suits this luxury hotel. This stunning resort offers delicious meals, impeccable service, as well as various amenities. Luxury suites await you in Excellence, making it a perfect getaway for couples. Just imagine lying in bed with soft linen underneath you. You will not want to leave your room at all!
Aside from that, there are seven swimming pools on-site along with lazy rivers. If you are feeling famished, there are 13 restaurants in the resort that offer international dishes. There is also a beachside snack grill and a food truck too. As for activities, you can do yoga, aerobics, and dancing even. You will never run out of entertainment while staying in this all-inclusive resort.
Meanwhile, for couples who want to splurge on their trip to Mexico, then consider getting their two-story terrace suite. This is part of their Excellence Club which also gives you access to an exclusive area of their white sand beach. On top of that, you can enjoy a private lounge and a separate restaurant to satiate your hunger.
One of the best resorts that you should add to your list is Beloved Playa Mujeres. This is a couples-only resort that lies just outside of Cancun. What makes this a great option for adults is the fact that they offer a wide array of activities that you will never get bored with. In fact, you are in for a treat when you book a stay here with your special someone.
You can lounge at the beach or go and swim in one of their three outdoor pools. Relax and unwind in one of their four Jacuzzis if you like. Other forms of entertainment in this inclusive luxury resort include yoga, cooking classes, and even going on a biking or kayaking adventure. Everything is included in their inclusive rates. There is an additional cost if you want to take advantage of the spa treatments at the Beloved Spa. After all, this """35,000-square-foot spa""" is a world-class spa you don't want to miss.
Aside from that, guests can have easy access to their complimentary mini-bar. There are four restaurants in the resort so you will not run out of dining options. Live music and live entertainment are also available here to keep you occupied. The best part is that each guest will have a hydrotherapy circuit to enjoy too.
If you are after a truly inclusive experience, then book a stay at El Dorado Maroma. What sets it apart from other inclusive options is that it offers a more intimate environment perfect for a relaxing getaway.
For starters, this boutique hotel has overwater bungalows with infinity pools and oversized patios. You will think that you are in the Maldives as these bungalows stand above the turquoise waters. There is nothing wrong with splurging a little during your trip to Mexico. After all, with this kind of ambiance waiting for you, you are getting your money's worth.
What else is included in your all-inclusive fee? It also includes your meals and drinks at the gourmet restaurants and lounges in the resort. Aside from that, they also have a minibar and 24-hour room service. In terms of activities, they offer non-motorized water sports as well as several classes. Among these are yoga, aqua aerobics, cooking, and learning Spanish. They even offer Latin dance lessons too.
On top of that, guests will also have the option to shop around at Playa del Carmen which is nearby. There is also a fitness center and three swimming pools on the property that guests will have access to.
Secrets Playa Mujeres Golf & Spa Resort
Meanwhile, this luxurious resort is set on Isla Mujeres. Known for its white sand beach and clear waters, this island is an ideal getaway for golf lovers. In fact, this 5-star hotel is the perfect spot to stay because it is adjacent to the golf course.
Just like other Secrets resorts, this one has all the "Unlimited-Luxury" features that you are looking for. Aside from the gorgeous ocean views, there are all-suite rooms and two outdoor pools on-site. There are pool and swim-up bars too that are part of the inclusive fees. As for food, there are nine restaurants to choose from that serve local to international dishes.
The luxurious accommodations here come with flat-screen TVs, free WiFi, and docking stations for Apple products. Aside from that, they also come with either private balconies or private terraces. Live music, dancing, and entertainment are available at the resort's open theater. If you are looking for other activities, you can go snorkeling, learn how to speak Spanish, or take advantage of their full-service spa.
Secrets Maroma Beach Riviera Cancun
Maroma Beach is one of the popular destinations in Mexico. In fact, it is known to be one of the best beaches in the world. With its gorgeous white-sand beach and crystal clear blue waters, it is a paradise that you don't want to miss. That said, booking a stay at Secrets Maroma Beach is a great idea since this luxury adults-only resort combines luxury and tranquility in one.
There are two outdoor pools and whirlpools in the resort where you can lounge and swim about. Aside from that, there are six a la carte restaurants to feast in. You don't even need to have a reservation to dine there. Room dining is also available if you want some privacy. You can even have an intimate dinner by the beach if you like.
Meanwhile, their spacious suites come with a king-size bed or two double beds. They also have a private balcony or a private terrace whichever you prefer. Aside from that, they have two-person whirlpool tubs too for couples to relax in.
If you want to go all out on your trip here, then book their swim-out access suite. You can also upgrade your stay to the Preferred Club. This will give you direct access to their special amenities.
Casa Velas lies on the Puerto Vallarta coast and is the number one all-inclusive, adults-only resort in the area. Guests will be treated to Mexico's rich culinary culture paired with the natural serenity of the beach town. Aside from that, guests will fall in love with the lush tropical gardens and koi ponds here. Guest rooms are large and bright and boast traditional Mexican style. Some have jacuzzis while others have private plunge pools, so take your pick.
There are two pools available at Casa Velas. The first one has a swim-up bar, while the second is at their private beach club. You can access it via shuttle. In addition, there are two restaurants too. One is at the resort itself and the other is at the beach club.
Their private beach club includes Bali beds, towels, sun loungers, showers, and toiletries. Aside from that, guests will have free access to the Marina Vallarta Golf Club since it is already included in their rate.
Le Blanc Spa Resort Cancun
Meanwhile, Le Blanc Spa Resort Cancun offers butler service to its guests who will anticipate their every need. There are six restaurants to choose from with meals that will fill your belly up. They also have spa services and a fitness center if you want to keep up with your daily exercise routine. Aside from that, there are three pools for guests to lounge or swim in during their stay. Of course, guests will have full access to their white sandy beach anytime they want.
Book a stay in one of their deluxe oceanfront suites. Their chic style mixes perfectly with their floor-to-ceiling windows, private balconies, and deep soaking tubs with a great view. Your meals, drinks, and snacks are already part of the inclusive fee. In addition, their fitness center, hydrotherapy, and different classes are also part of the treatment you'll enjoy in this luxury resort.
The best part? This all-inclusive adults-only resort is at the Hotel Zone. This means that you will have easy access to all the top attractions in Cancun. Couples who want to be in the heart of the action will find this resort the perfect place to stay.
Breathless Cabo San Lucas
Although many of the inclusive resorts in Cabo offer seclusion, Breathless is not one of them. In fact, this is the ideal hotel resort for couples who want to be close to the action. This resort overlooks the marina at Medano Beach. This beach is the longest swimmable beach in Los Cabos.
Even though the amenities and cuisines offered here are not as impressive as in Le Blanc, Breathless is still out to give its guests a stay to remember. In fact, there are eight restaurants on the property, two infinity pools, a rooftop lounge, and a spa.
Breathless appeals more to the younger clientele. After all, the vibrant scene in this Los Cabos resort is perfect for couples and adults who want to party all night long.
Bonus Adults-Only Resorts in Mexico
Mexico is one of the best destinations in North America with good reason. Just imagine palm trees swaying with the breeze while offering some shade for guests lounging at the beach. In addition, travelers can have unlimited access to the white sand beaches when they stay in one of the inclusive resorts too. Aside from the ones mentioned above, you should also add these to your list as well.
Excellence Riviera Cancun
Spacious rooms await you at Excellence Riviera Cancun, suitable for couples who want a quick getaway. Depending on the room type, you can get a private pool, a swim-up pool, or an ocean view. Fine dining and wine tastings are available at the restaurants on the property. Aside from that, there are plenty of outdoor activities that you can fill your time with too.
Located in front of the Sea of Cortez, this all-inclusive resort gives you stunning views and unique terrains to admire and explore. From spa treatment rooms to unlimited access to their wine cellar and everything in between, this is a paradise for couples.
All-Inclusive Adults-only Resort
Regardless of whether you want to stay in Cancun, Punta Cana, or Puerto Vallarta, there is always an all-inclusive adults-only resort for you to stay in. With features like a lazy river, marble floors, and infinity pools, you will feel pampered in these inclusive hotels for sure.
Spending time with your significant other should be worth remembering. And what better way to make your vacation extra special than by booking an all-inclusive stay in Mexico? An all-inclusive hotel means that you get to enjoy personalized service from start to finish. Guests will have access to all their amenities as they are already part of their inclusive fee. Having unlimited access to this kind of luxury is sure to be one of the highlights of your stay.
Mexico has much to offer its guests. From their pristine white sand beaches to Mayan pyramids to Mexican cuisine, you will not run out of options. In fact, you can bring your partner to explore the rich culture of the country. While staying in one of the inclusive hotels. This way, you can get to immerse yourself in Mexican culture while getting pampered during your stay.
The only thing left for you to do is to go and book a room in an all-inclusive adults-only resort in Mexico. So, what are you waiting for?