Puerto Vallarta is a beach town that lies along the southern coast of Banderas Bay. It was once a sleepy fishing village along Mexico's Pacific Coast bordered by expansive jungles. That is until celebrities Richard Burton and Elizabeth Taylor came to shoot their film, "The Night of the Iguana". Since then, it has become a tourist attraction with a fancy boardwalk and a historic Old Town. Not only that, but the nightlife and dining options are worth experiencing too. In fact, this is the perfect place for your next Mexico vacation!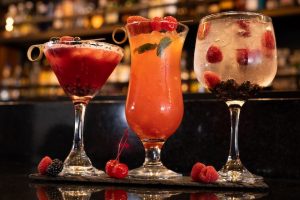 ---
Find All-inclusive Resorts in Puerto Vallarta
---
---
Located between the western Sierra Madre and the amazing waters of the Pacific Ocean, Puerto Vallarta is a unique beach destination for everyone. Stay in an inclusive hotel and unwind with their spa services. You can also head out to Banderas Bay if you want to see some whales. With more than 190 miles of coastline waiting to be explored, you will not run out of activities to do here.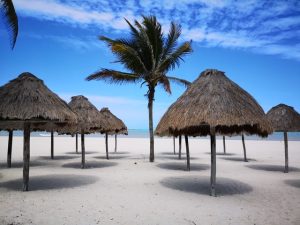 Which Puerto Vallarta All-Inclusive Resorts to Stay In?
After exploring the historic Old Town and enjoying your time at the beach, you need to have a comfortable space to sleep in. Since tourists come here to enjoy the amazing weather, gorgeous beaches, and delicious food, it is not impossible to find Puerto Vallarta hotels to stay in. In fact, you should plan on booking an inclusive stay in one of these all-inclusive resorts.
Hotel Mousai
For those who want to go on a romantic getaway, Hotel Mousai is the perfect place for you. Situated on Banderas Bay, this hotel is best known for its negative edge rooftop pool. In fact, you can enjoy a drink or two while admiring the view 350 feet above sea level. Not only that but this resort's forte is VIP treatments. Expect nothing but first-rate service here for you and your partner. Think fine dining, lounging in their swimming pool, and more.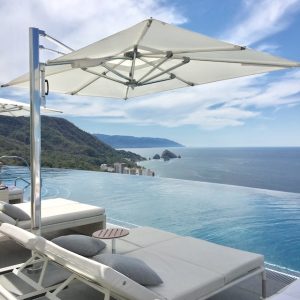 Velas Vallarta
This family-friendly resort under the Casa Velas brand is ideal for families and a large group of travelers. Expect daily activities happening in the pool area. This includes a children's pool for your little ones. And if you want to spend some alone time with your partner, there is a kids' club on site. You can also explore Marina Vallarta while you are here.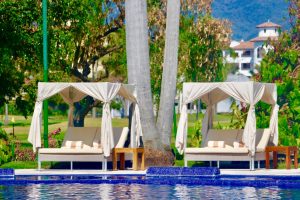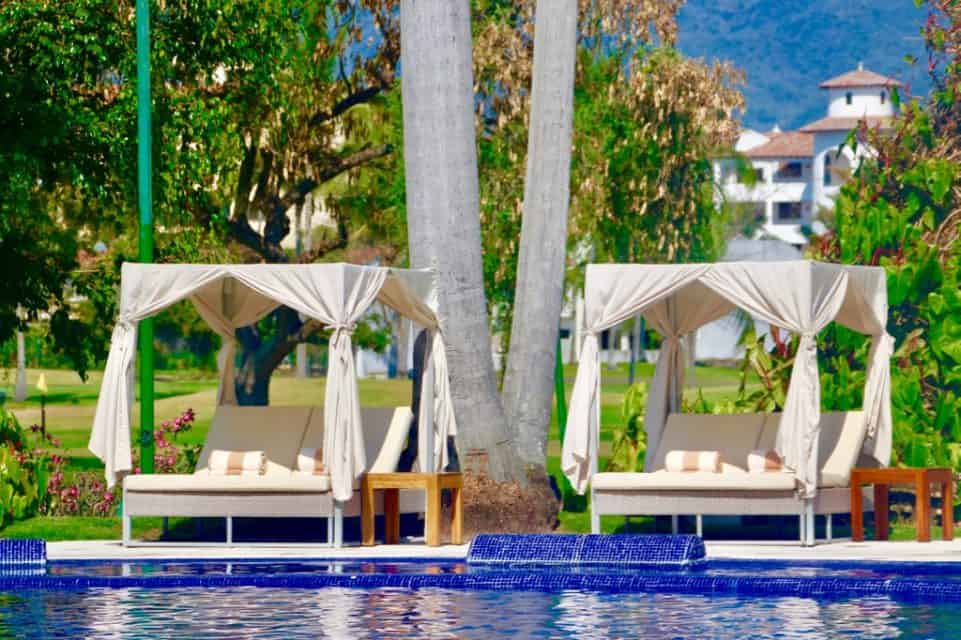 In fact, you can play a round of golf here thanks to the 18-hole golf course nearby. Relax in one of their Bali beds while enjoying a drink or two. You can even walk around its lush gardens if you like.
Grand Velas Riviera Nayarit
Not all resort destinations are in Puerto Vallarta. In fact, Grand Velas is one of those that lie outside the village. Their inclusive packages are worth every penny, especially when you have spacious rooms to enjoy. Aside from that, you can enjoy the sunset from Grand Velas Beach. Aside from that, Grand Velas offers 24-hour room service and airport transfers too.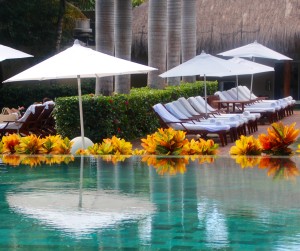 Hyatt Ziva Puerto Vallarta
Just 10 minutes away from downtown Puerto Vallarta, Hyatt Ziva is perfect for a group vacation. The hotel features a drinking and dining experience for its guests. This includes access to food carts and a sports bar too. Aside from that, get to sample local tequilas with their tequila tasting option. With a private beach area for you to lounge in, this paradise is for you and your family. Couples who want some privacy will love the private cove.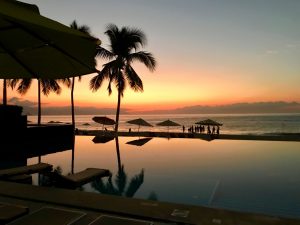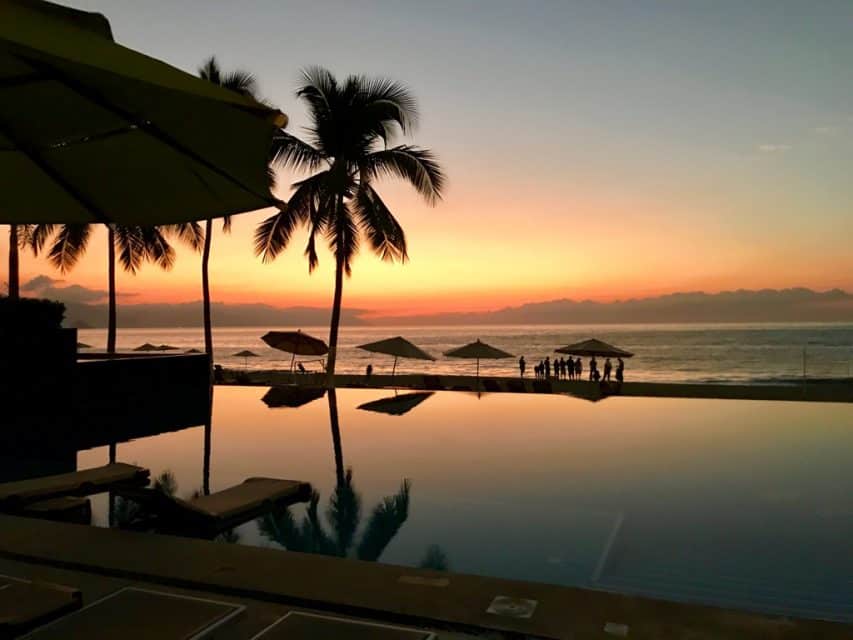 Garza Blanca Preserve Resort & Spa
One of the perfect destinations to stay in Puerto Vallarta is Garza Blanca Preserve. This beachfront resort in the state of Jalisco embraces the mountains and the sea. In fact, this is a great place to stay if you want to be closer to nature. There are one to three-bedroom suites here complete with modern amenities.
Even if you choose their Junior Suite, you will still sit in a lap of luxury. In addition, there are two pools here as well as two gourmet restaurants for all your dining needs. Other amenities include tennis courts, a fitness center, and a spa.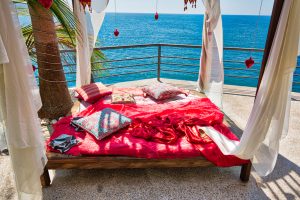 Occidental Nuevo Vallarta
Meanwhile, this all-inclusive resort is suitable for family or group travel. Located on a long stretch of golden sand beach, you can take your pick out of the 360-plus rooms on the property. Indulge in one of their free-form pools and dine in one of their on-site restaurants.
If you fancy gourmet dining, you'll not be disappointed. Aside from that, there is a kids' club as well as live entertainment. The best part is that you can bring your kids to Aquaventuras Park. This water park is meant to entertain your little ones for hours on end. With several pools with a lazy river, everyone is going to have a grand time here.
Barcelo Puerto Vallarta
Barcelo Puerto Vallarta offers relaxing spa treatments for your much-needed rest and relaxation. Not only but you can also work out at their fully-equipped fitness center too. Aside from that, you can also indulge in water sports like scuba diving and snorkeling.
Don't worry about your children because there is a Kids' Club on the property. Also, their inclusive plan includes easy access to the five restaurants. Aside from local Mexican cuisine, you can also sample international dishes here too. With their spacious suites and attentive service, you are sure to have fun here.
One of the best resorts with tropical gardens that you can stay at in Puerto Vallarta is Buenaventura Grand Hotel. With spacious rooms furnished with modern decor and easy access to special amenities, this is a good choice for your family vacation. Their Puerto Vallarta vacation packages come at a great price too. After all, it includes your rooms with a snack bar, drinks, and dining at restaurants. If you want an unforgettable vacation in Puerta Vallarta, this is the place to be.
Las Palmas
Meanwhile, Las Palmas lies in the hotel zone of Puerto Vallarta. This is where vacation dreams are fulfilled with its luxurious rooms and amenities. Swim in their outdoor pool or take advantage of their indulgent spa services. Aside from that, it is just a few minutes away from the downtown area. This means that you can find more restaurants, shops, and clubs anytime.
Puerto Vallarta is a GREAT Destinations!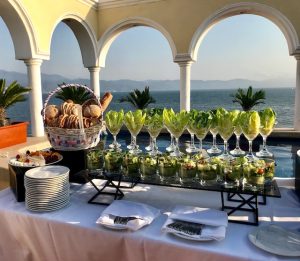 Puerto Vallarta is one of the most unique beach destinations in Mexico. Ask any travel agent, and they'll tell you why staying here is worth the trip. After all, this has been a hot spot for snowbirds ever since it was featured in a movie. I have my fair share of hotel stays, and I can't help but feel impressed with the options at Puerto Vallarta.
Take advantage of these four to five-star resorts to get the best experience in this town. In fact, book their 3 Nights hotel stay to understand why tourists often come back here. The rates are often based on double occupancy plus hotel taxes.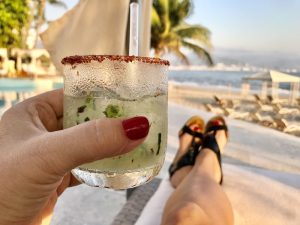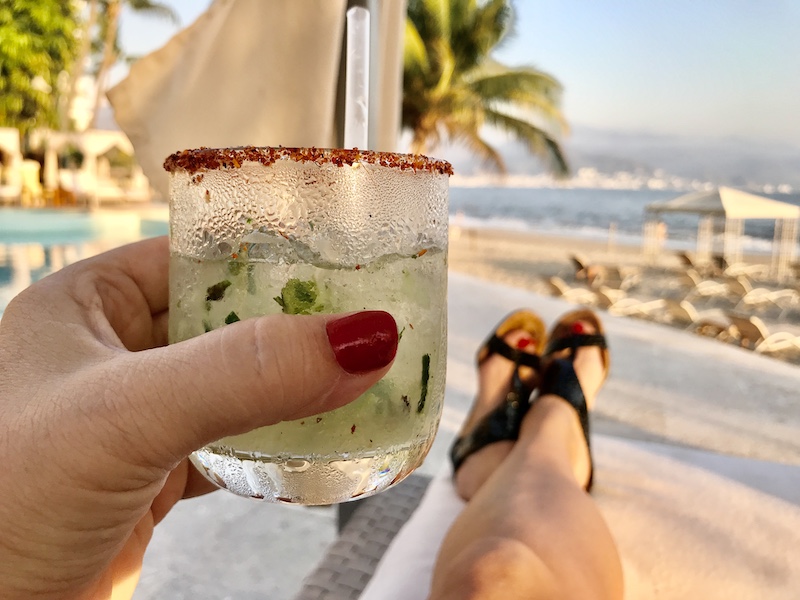 Aside from that, I suggest that you go on a cruise around Banderas Bay to witness an extraordinary spectacle called Rhythm of the Nights. Depending on which all-inclusive package you are going to get, you will go full speed on your dream vacation here. Just make sure that you book ahead of time if you want to get the lowest rates. Keep in mind that some offers come at a limited time so keep your eyes peeled for last-minute deals.