Most people head to Key West for its beaches, sunsets, and nightlife. However, it is also a great place for you to grab some good food too! In fact, one of the best things that you can do here is to try their cuisine. Think Key Lime pie, conch fritters, Cuban food, and fresh seafood.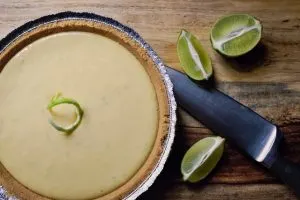 ---
What's in this post:
hide
Best Breakfast in Key West!
---
---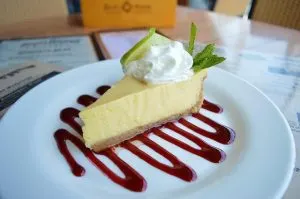 The list goes on and on. In fact, you can start your day in one of the best breakfast restaurants here. After all, you will need a lot of energy to be able to enjoy walking around the city.
Top Key West Restaurants that Serve the Best Breakfast
There is no doubt that breakfast is the most important meal of the day. After all, with numerous hotspots in Key Largo, it is only fair that you energize yourself with great food. That said, let's take a look at the great breakfast spots to head to.
Blue Heaven
This restaurant has been around Key West since the 90s and has been serving delicious food ever since. It lies in the historic Bahama Village on Thomas Street. And is known for its casual vibe. Aside from that, they serve breakfast meals until 2 pm.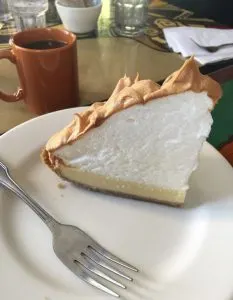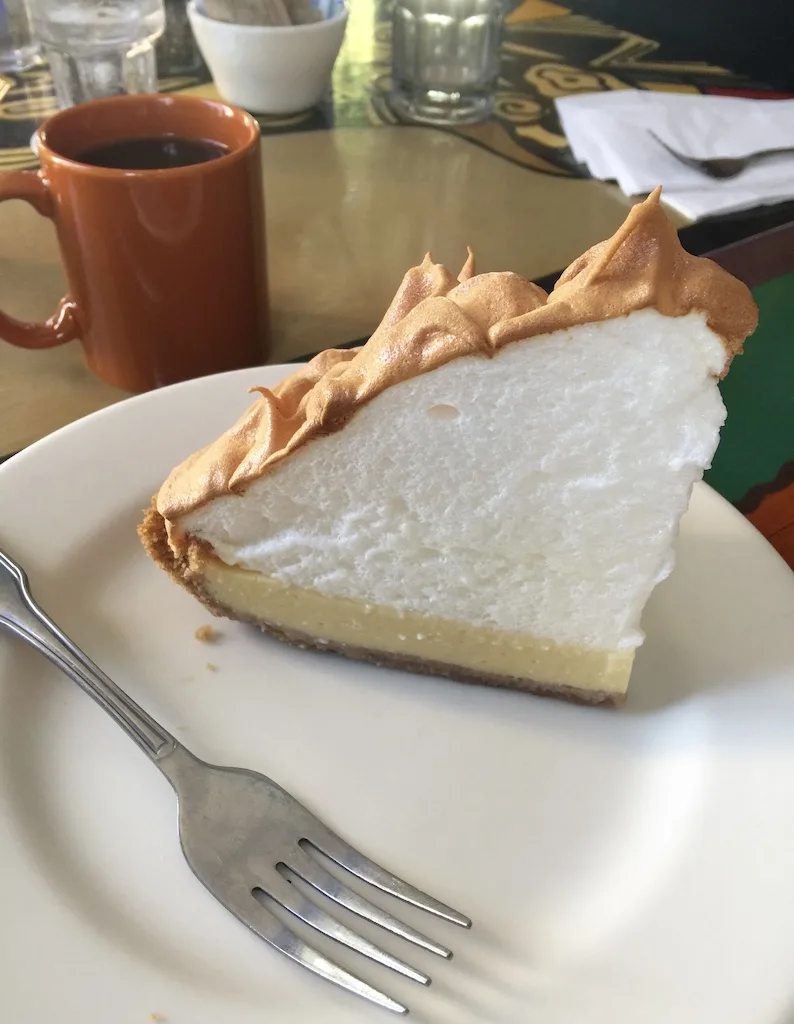 Their Sunday brunch is worth trying too. Think lobster and grits and Florida shrimp omelet to name a few. In addition, you can get to have your choice of home fries too. Blue Heaven is al fresco dining which adds to the overall ambiance. Not only do chickens and cats roam around, but there is also live music to accompany you as you dine here.
Banana Cafe
Meanwhile, Banana Cafe is a French Bistro that lies in the heart of downtown. Aside from their easygoing fare, they are also close to the Key West Butterfly and Nature Conservatory. If you check their menu items, you will find classics like egg sandwiches. Even breakfast savory crepes.
The locals love their French egg sandwiches for good reason. It comes with eggs, caramelized onions, ham, and Swiss cheese, They layer them on a croissant. Plus it has breakfast potatoes too. You might want to try their sour cream too.
Aside from that, their lunch menu is mouthwatering too. You can find this shop on Duval Street. They are open from 7:30 am to 10 pm daily.
Cuban Coffee Queen
If you are looking for a great spot for coffee, then head to Cuban Coffee Queen. Try their iced cafe con leche or their smoothie. Aside from that, they also serve Cuban food during breakfast and lunch. Think rice and black beans, and sandwiches early in the morning.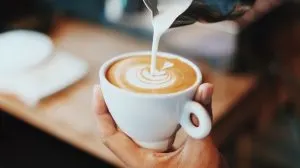 Since this is a popular spot, expect a long line even before they open. There are multiple locations for Cuban Coffee Queen. The original one is in Margaret Street. Aside from that, there is another branch at Clinton Square and in downtown Key West.
Breakfast Club, too
Breakfast Club, too is one of the popular restaurants in Key West. This small restaurant serves breakfast all day long! This is one of the best places where you can expect a hearty meal that will fill your belly. Among their best sellers are lobster benedict, stuffed French toast, and chorizo hash. Also, they serve sandwiches, salads, and burgers during lunch.
In addition, no lunch dish will be complete without a Bloody Mary. The best part is that they make all their cocktails from scratch. If you are not a fan of drinking early in the day, try their artisan espresso by Gratitude Island Coffee. Not only will you have great coffee to pair with your food, but you will also be helping out the sea turtles too.
La Creperie French Cafe
Expect sweet and savory breakfasts served in this French Cafe. This restaurant has been operating for the past 19 years. Guests can enjoy a tropical garden under a beautiful patio. You can start with an omelet, a panini, or a traditional American breakfast. The real challenge though is if you are going to order a galette or a delicious crepe.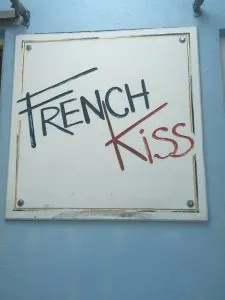 Take note that crepes and galettes are different. Crepes use wheat flour and will have sweet fillings. Meanwhile, galettes use buckwheat flour and will have savory sauces. In fact, you should try the La Fermiere which is a galette. It can be filled with veggie bechamel sauce or sausage gravy. You can find this store on Petunia Street.
Mrs. Mac's Kitchen
Another good breakfast spot to head out to in Key West is Mrs. Mac's Kitchen. Aside from being operational since 1976, they have been recognized as the Best Hometown Cafe. Breakfast is available from Monday to Saturday from 7 am to 11 am.
Their special offers include Paula's Texas Benedict as well as fresh fish and grits. Aside from that, they also serve the best Key Lime Pie during lunch. Take note that their second location doesn't serve breakfast. It lies on northbound US1. Also, it has access to the southbound which lies in Mile Marker 99.
Moondog Cafe
One of the favorite restaurants that you should visit in Key West is Moondog Cafe. After all, it sits beside the historic building of Ernest Hemingway. One of the best things about this cafe is that they always have something tasty on the menu.
Among the dishes that you should try here is the Quiche Lorraine. It comes with roast ham, caramelized onion, applewood bacon, as well as gruyere cheese. Aside from that, you should check out their Breakfast Tacos as well as Huevos Rancheros. Don't pass the chance to try their bakery goods. Things such as cinnamon rolls and croissants. You will find Moondog Cafe at Whitehead Street.
Hot Tin Roof
Hot Tin Roof is inside the Ocean Key Resort which is beside Mallory Square. This seaside eatery has an open-air patio that you can enjoy along with good food. In fact, Chef Scott Maurer takes traditional American-style dishes. And twists them into small plates with Latin American influences.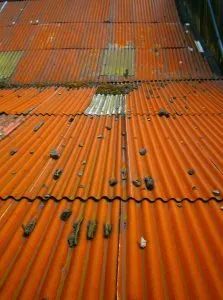 With more than 20 years of culinary experience, Chef Maurer is the perfect addition to the Ocean Key Resort. You should dine here to experience a masterful blend of Cuban flavors, fresh produce, and local seafood. They serve English muffins, cream cheese, and more.
Camille's
If you find yourself in Simonton Street, make sure that you drop by Camille's. After all, if you are looking forward to a hearty breakfast then go to a store that specializes in it. In fact, Camille's is known for serving the best brunch in Key West.
One of the best things that you will like about this restaurant is that they use only the freshest ingredients. Also, they only buy fresh local seafood every day to serve to their guests. Aside from that, they serve Indian dishes like Samosa Chaat and Bhuna Lamb.
Meanwhile, they have vegetarian cuisine too such as Dal Makhni and Mushroom Matar. On the other hand, if you prefer the American classics then opt for their Eggs, Benedict.
Southernmost Beach Cafe
One of the best things that you will love about Key West is that dining in their restaurants feels like a vacation too. In fact, if you head to Southernmost Beach Cafe, you will not want to leave anytime soon. With a great view of the ocean and gorgeous beaches, it is hard not to fall in love with the place.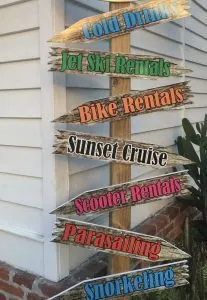 Aside from that, the dishes served here are a blend of Caribbean and Asian cuisine. All ingredients are locally sourced which means that you are getting fresh dishes every day. In fact, you can switch up your Key West brunch from egg to avocado in their Ahi Tuna Stuffed Avocado. Add their beef hash to your choices too. Also, their Drunken Scallops are their signature dish which is a must-try here.
More Great Restaurants to Try in Key West
Key West promises a good time not just in terms of beaches but also in terms of food. In fact, there are several best restaurants here to choose from, aside from those mentioned above. That said, here are more options to try out.
Azur Restaurant
The Azur restaurant lies in the heart of the Old Town where you can enjoy the best brunch. When you check their menu, you will find plenty of Mediterranean specialties. In fact, this is a great spot for a unique experience. Among the dishes that you can try here are the Key Lime French Toast or the Crab Cake Benedict. Their hollandaise sauce is perfect too.
Goldman's Deli
Goldman's Deli is a hidden gem in Key West. You can find it inside the Overseas Market. It is easy to miss but once you step inside, you should try the boiled n' baked bagels. Also, try their deli burgers, omelets, and homemade soups too. You can spot this deli at N Roosevelt Blvd.
Alfredo's Cookhouse
This old-school diner serves a hearty breakfast that can include fresh seafood. Aside from that, their lunch menu includes sandwiches together with great french fries. In addition, they are known for their great service as well as their friendly staff.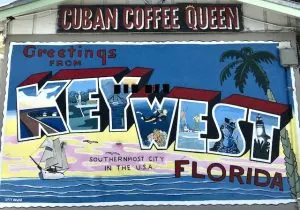 Santiago's Bodega
Head to Petronia St and dine in Santiago's Bodega. This is a tapas restaurant that also serves fine wines, sangria, and desserts too. In fact, this is the perfect place to be within a group. One reason behind this is that their serving plates are small. It is best to order several dishes that you can share with one another.
Louie's Backyard
This restaurant comes highly recommended by the locals. You will find it in the Southernmost Point. This is a fine dining restaurant that offers a great view of the ocean. Aside from that, there are indoor and outdoor seating over multiple levels.
La Grignote
If you are having a hard time getting a table at Blue Heaven, this is a good alternative to consider. You can have French toast, almond croissants, and lobster benedict to name a few.
Eaton Street Seafood Market & Restaurant
On the other hand, if you are jonesing for great lobster rolls, this is it. Aside from that, you can also order New England clam chowder and Maine lobster trails to name a few.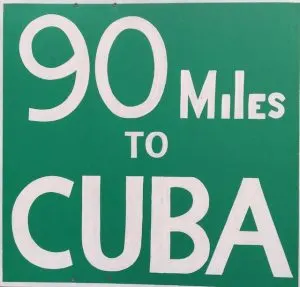 Caroline's Cafe
The food here is good, especially country po boy and chicken wings. Also, try their Cajun blackened chicken sandwiches. In addition, it is near the bar area so you can also move thereafter.
Bagatelle
You can drop by here during happy hour. In fact, you can start with the breakfast hangover best happy hour. They serve fresh fish as well as an extensive wine list.
Pepe's Cafe Key West
This is the oldest eatery in the Florida Keys and the second oldest in the state. They serve freshly squeezed juices plus they shuck their oysters upon your order. In addition, their Cuban bread is quite fresh too. You will find this on Caroline Street.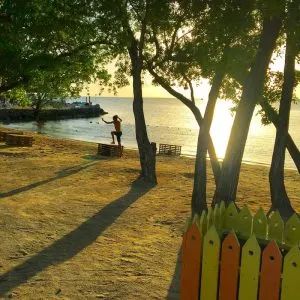 Harpoon Harry
They serve breakfast all day long which is one of its biggest advantages. Among what they offer are corned beef hash, lobster po'boy, and more.
Wrapping Up BEST Breakfast Restaurants in Key West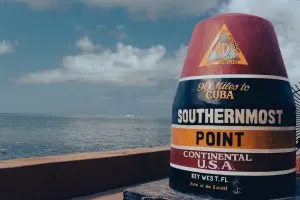 Key West is strategically located in the Atlantic Ocean. This small island has much to offer its guests which is a plus. It doesn't matter if you want to sit in their dining room or go al fresco, there are plenty of options here. The best part is that all these dishes come at reasonable prices.