Thousands of whales make their way from the frigid waters of the Antarctic to the warmer waters of Mexico's Baja Peninsula to mate. And, of course, to give birth. This is why Mexico tends to get busy from December to April. After all, seeing these whales breach the water or come up to your boat is an unforgettable experience you don't want to miss.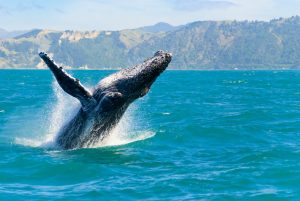 ---
What's in this post:
hide
The Best Whale Watching Spots
in Mexico
---
---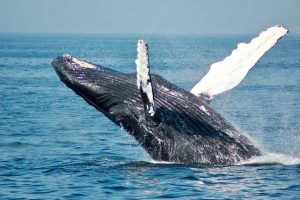 In fact, the gray whales are a delight to see. Especially since they get close enough to be touched. Don't worry, this will not affect their natural behavior.
Aside from that, there are blue whales too which you will find in Loreto Bay. These are the ones that you should stay away from since they are not allowed to be touched. Meanwhile, the humpback whales are quite the showmen as they breach the waters. Watching them gives you the impression that they are dancing!
That said, you will find that Baja California Sur is the best spot to do whale watching in Mexico. Of course, this is not the only spot that you can head to for this activity. After all, there are other places where you will find these gentle giants.
Best Places in Mexico for Your Whale Watching Experience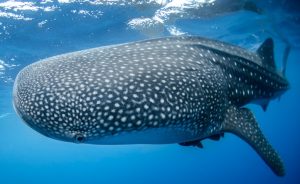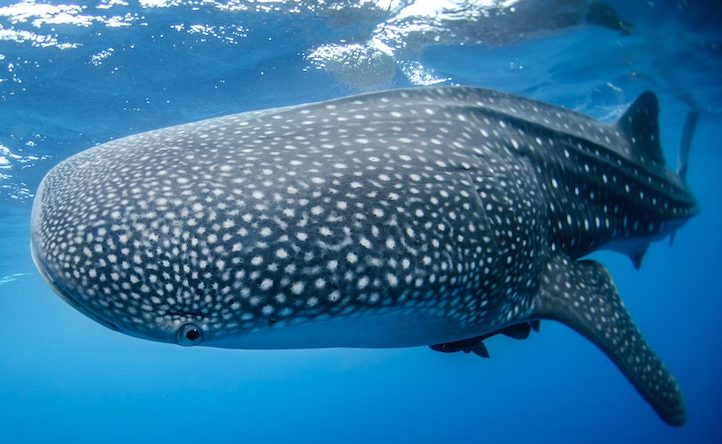 As was mentioned before, there are several places in Mexico where you can enjoy whale watching. Let's take a look.
Cabo San Lucas
Cabo San Lucas, or Cabo, is the easiest and most accessible spot to go whale watching. In fact, the area of Los Cabos, which includes Cabo San Lucas and San Jose del Cabo, has boat tours that will take you to the best spots to watch whales.
On all but one tour, I saw whales.
At times, it was gob-smacking whale sightings!
The odds are high you will see whales!
What makes Cabo an ideal location is that the Sea of Cortez meets the Pacific Ocean here. Its northern waters make it a great place for marine mammals to pass by. In fact, the highlight of the boat tours here is the humpback whales. But keep your eyes peeled for grey whales, orcas, or killer whales, as well as dolphins.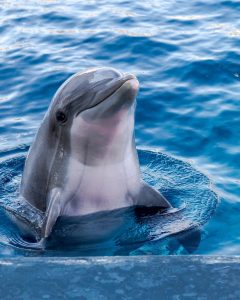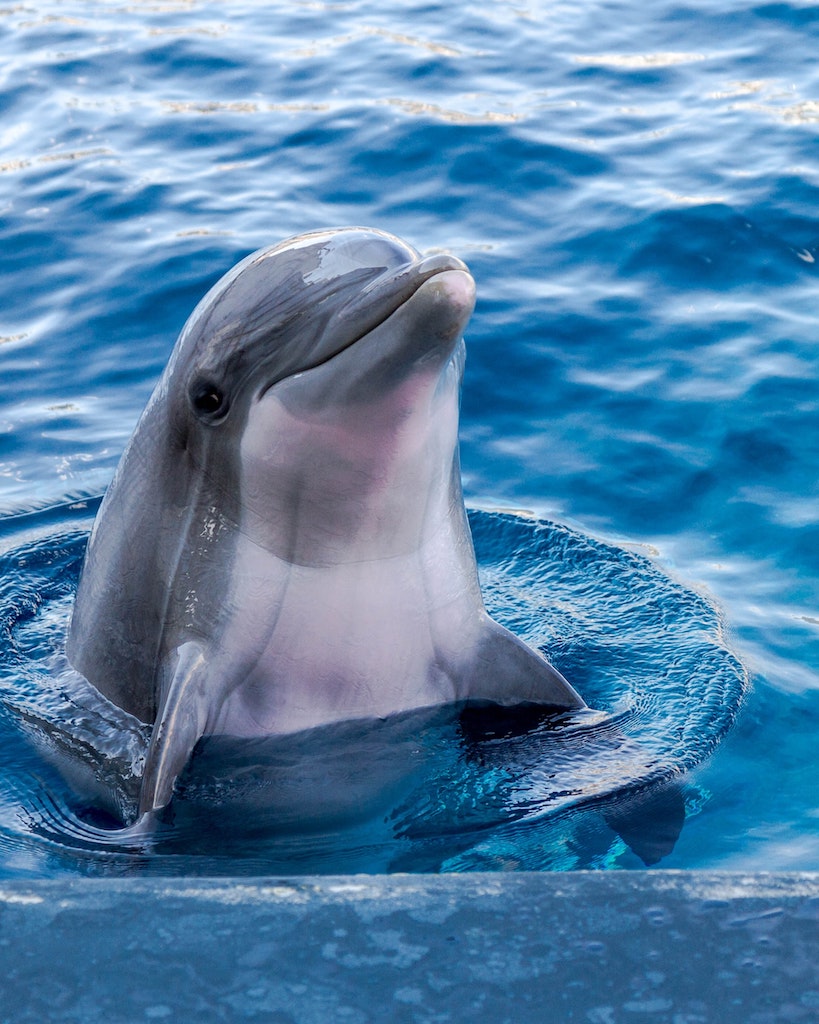 You will need to book a whale watch Cabo tour if you want to see them up close. And learn more about their behavior. In fact, this is the best way to see these majestic creatures while you are in Mexico. SEMARNAT, the Secretariat of the Environment and Natural Resources for Mexico, has established the Cabo whale watching season 2022 from December 15 to April 15.
Take shots of their tail fins up in the air from your boat. You can also watch them swim on their sides while their pectoral fins splash on the water. For sure, you will have a thrilling experience with these amazing creatures.
Tour operators like Cabo Expeditions and Cabo Adventures are among the best tours that you can book here. Each of the small groups that booked a tour will be accompanied by a marine biologist guide. Not only will they show you where these whales are, but they will share information about them too. Every time I managed to get close to whales and touch them, I felt a connection with mother nature.
Loreto
The Magic Town of Loreto is another place that you can head out to if you want to see whales in Mexico. In fact, Loreto Bay is both a UNESCO natural heritage site. And a protected marine park. After all, there are hundreds of different fish species here that make it a great place to go snorkeling and diving.
Aside from that, Loreto is also the best place to find blue whales. The blue whale is the largest animal in the world, and seeing them from a strategic location is an experience you don't want to miss. In fact, the rich waters of the Sea of Cortez in the Gulf of California attract this marine mammal.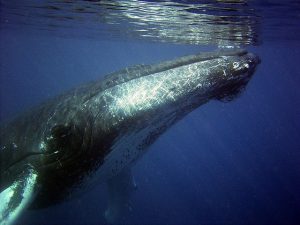 Meanwhile, local tour companies offer whale tours from January to the middle of April. These tours usually run from 7:30 am to 2 pm. Aside from the blue whales, there is a good chance that you will see fin whales as well as dolphins out in the sea. In fact, some tourists were excited to see bottlenose dolphins swimming around them.
La Paz
The capital city of Baja California Sur is known for its gorgeous beaches and turquoise waters. Aside from that, La Paz covers areas such as the Isla Espiritu Santo and other deserted areas. They have been recognized as UNESCO World Heritage Site for the role they play as habitats for different birds, reptiles, as well as mammals.
In addition, La Paz boasts a wide array of marine life in its waters. In fact, the rich morphology of the waters here makes it an ideal spot for marine mammals like Blue Whales, Fin Whales, Humpback Whales, and Sperm Whales to name a few. Aside from that, there are large pods of bottlenose dolphins here too. You can even spot sea lions north of the Island of Espiritu Santo.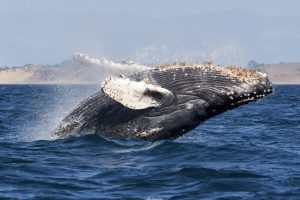 But La Paz is best known for the whale sharks that travel here. Although whale sharks are the largest fish in the world, they are quite harmless. Local fishermen organize tours to see whale sharks up close. In fact, the whale season here begins from late December until the end of March.
One thing that you will notice during swimming with whale sharks is that you can only stay in the waters for 15 minutes. The Mexican government is quite strict about this to other tourists. Also, this is to avoid bothering the whale sharks that are swimming by. Don't worry because you will repeat this several times during your tour. This way, you will have plenty of time to see these amazing whales up close.

There are other best places where you can swim with the whale sharks. Among these are Isla Holbox, Isla Mujeres, and Cancun. However, you should check when the whale season is in these areas so you can time your trip well.
Magdalena Bay Whale Watching
Whale watching in Bahía Magdalena is fast becoming popular among tourists. The bay lies 430 km away from Cabo San Lucas on the Pacific coast of the Baja. Aside from that, this is the first largest bay where you will get the chance to have a close encounter with gray whales. On board small boats or from the sand dunes.
In fact, the gray whales have already gotten used to the presence of humans. And they are willing to swim beside the boats. Some even look forward to getting a good back scrub from the humans. Others tend to get offended if they were not given enough attention. As soon as they hear the sound of the motors of the boats, the whales will appear nose up in the water. This is the perfect time to reach out to these gentle creatures.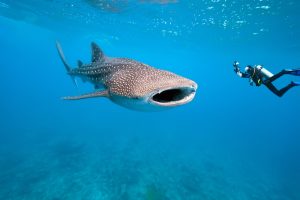 The first place where you can go whale watching in Magdalena Bay is in San Carlos. Aside from that, you can also head to Puerto Adolfo Lopez Mateos. It is just an hour's drive from Ciudad Constitution. Many prefer going to López Mateos because the area is easy to navigate. Also, there are boats on the marina that are willing to take you out in the open waters. You can wait for other tourists to join you on the trip to save costs if you like.
Guerrero Negro
Where else can you enjoy whale watching in Mexico? Try Guerrero Negro. This is a small town that lies on the border of Baja California in the north. One thing that you will notice while traveling to this town is the salt lakes. Which the town is known for. In fact, it is a good idea if you drive around these salt lakes during sunset.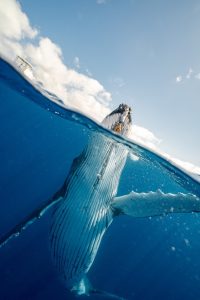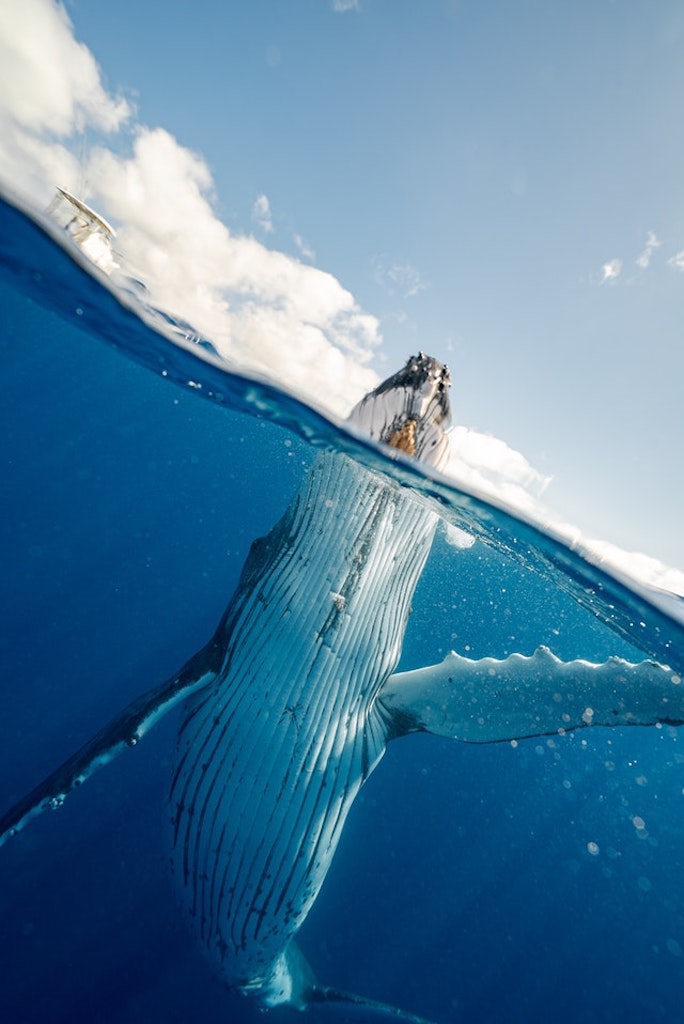 However, the whale watching experience here is not as good as the others. For starters, you will be packed into the boat. Which can make it difficult for you to turn around. Unless you are willing to pay for the difference, you might have to endure the ride with 11 other passengers on the boat. Still, the salt lakes may have made up the overall experience.
San Ignacio Lagoon
Whale watching in Baja California is fast becoming a favorite of numerous wildlife enthusiasts. In fact, many are willing to stay for days just to watch the whales for several days. That said, if you want to spend a few days here, then check the whale camps in Laguna San Ignacio.
Most of the time, tour guides will request you to avoid touching the whales. However, the whales in the San Ignacio lagoon prefer to be petted and will leave if they don't get any from you. Tourists will need to check in with the office in town where you will need to pay for your tours.
From here, you will be given a map of how you will be able to reach the lagoon. It would be better if you are driving a four-wheel drive, but a regular car will do as long as it did not rain. Once you arrive on the lagoon, you either get to have a few people on the boat with you or wait for more.
Aside from whale watching, you should also check other animals in the wild. After all, the surrounding mangrove forests are home to different bird species.
Puerto Vallarta
Mexico's Baja California Peninsula is not the only place where you will find whales. In fact, you should also consider Puerto Vallarta as well as other pacific coasts like Nayarit and Jalisco. What's great about these places is that aside from their whale watching tours, you can spot these creatures even from a distance. In fact, there is a good chance that you will see them from your hotel window as they swim around the Bay of Banderas.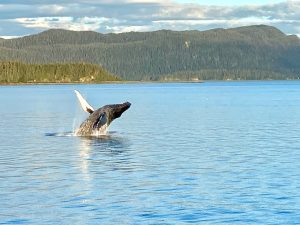 Although there is no shortage of whale watching tours in Vallarta, it is best that you stick with small groups. This way, you will have more room to appreciate the whales up close to Banderas Bay.
In addition, there are other marine animals that you will find here. Among these are spinner dolphins, manta rays, and sea turtles to name a few.
Laguna Ojo de Liebre
Another option to consider is to book a whale-watching trip from San Diego to Laguna Ojo de Liebre. Guests will be camping on the shores of the lagoon with boat rides taking them out into the open waters. Aside from that, you can explore the shores by strolling on the beach. You can even walk on the marina. Where the boats are to see the gray whales and their young from a distance.
This lagoon has become the favorite spot for gray whales to give birth. They even stay to teach their young how to swim. That said, it is not surprising that these babies will come close to the boat to inspect the faces peering from above.
Punta Mita
Tourists also flock to Punta Mita in Mexico for their summer vacation. With its crystal clear waters, white-sand beaches, and ideal air and water temperatures. You will not be disappointed here. In fact, if you want to make your trip here extra special, you should time your travel during the migration season. Migratory species like humpback whales are quite common here.
The Megaptera novaeangliae or humpback whales often come here since it is one of their summer feeding grounds. You can even find them in the United States too. If you want to see these friendly whales up close, you will need to book a tour here. The boat ride is enjoyable, plus, a spotter plane searches for these whales so your trip will be a successful one.
Todos Santos
One of the reasons why tourists flock to Todos Santos is because of their whale watching tours. In fact, the common whales that you will find here are grey and humpback whales. Each year humpback whales migrate here to give birth. And raise their calves. Afterward, they will make their way back to their feeding grounds in the colder climates of Alaska.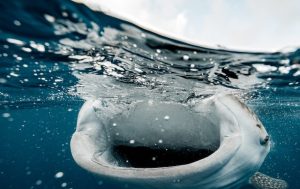 If you want to get the best view of these denizens of the water then book a boat tour in Todos Santos. Their expert tour guides will know where to find these gentle creatures. Aside from that, there are only a limited number of boats allowed in a specific area so as not to disturb the whales.
When is the Best Time for Whale Watching in Cabo?
Whale watching season in Cabo starts during the winter months. The Secretariat of Environment and Natural Resources is usually the one that sets the official start of the whale watching season. Most of the time it either opens early to mid-December while it ends around mid-April.
Meanwhile, the peak season for humpback whales is between late December to late January. Aside from that, February is the best chance to see baby whales out in the open waters. By the time March and April roll in, these whales will be heading back to Alaska.
Whale-watching tours happen three times a day in Cabo. If you prefer to stay ahead of the crowd then choose the early morning tour. On the other hand, some have reported that late afternoon tours get the most activity with the whales so this is something that you might want to look into as well.
Wrapping Up the Best Whale Watching Spots in Mexico
It doesn't matter if you are traveling from Los Angeles or somewhere else, heading to Mexico for the whale season is a good idea. Going on a boat ride to see these curious whales in their natural habitat is one experience that you will not forget anytime soon.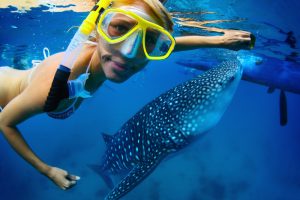 In fact, the long journey that these animals take from North America to the warmer waters of Mexico is a feat on its own. Seeing them up close is going to be worth it.
If you don't want to miss the chance to see these whales, check the local communities along the coast of Mexico for tours. Tour companies will usually have marine biologists on board not only to point out these whales but also to teach guests how to become responsible whale watchers.