Most travelers include Italy in their bucket list which is not surprising. After all, this country is known for its breathtaking scenery, delicious food, and impressive architecture to name a few. Aside from that, Italy also boasts of an impressive art collection done by famous artists like Leonardo Da Vinci, Raphael, Michelangelo, and Donatello. In fact, Italy is one country that both art lovers and non-art lovers are dying to see.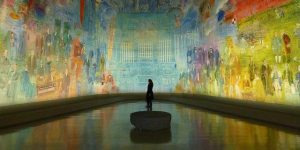 ---
What's in this post:
hide
Art Museums in Italy!
---
---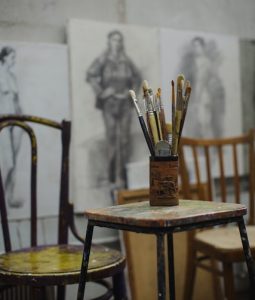 Some of the famous artworks in Italy are found in Rome, Venice, and Florence. On the other hand, some are on the off-the-beaten tracks. Meanwhile, churches here also play home to intricate artworks that tourists must see while they are in the country.
It may take a while before you can see all the amazing art here in Italy but you can always start somewhere. In fact, there are some art museums that you should definitely visit right off the bat. Let's take a look.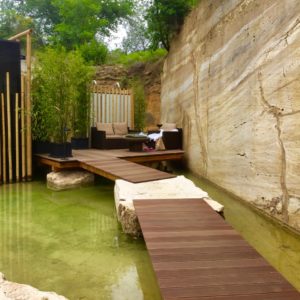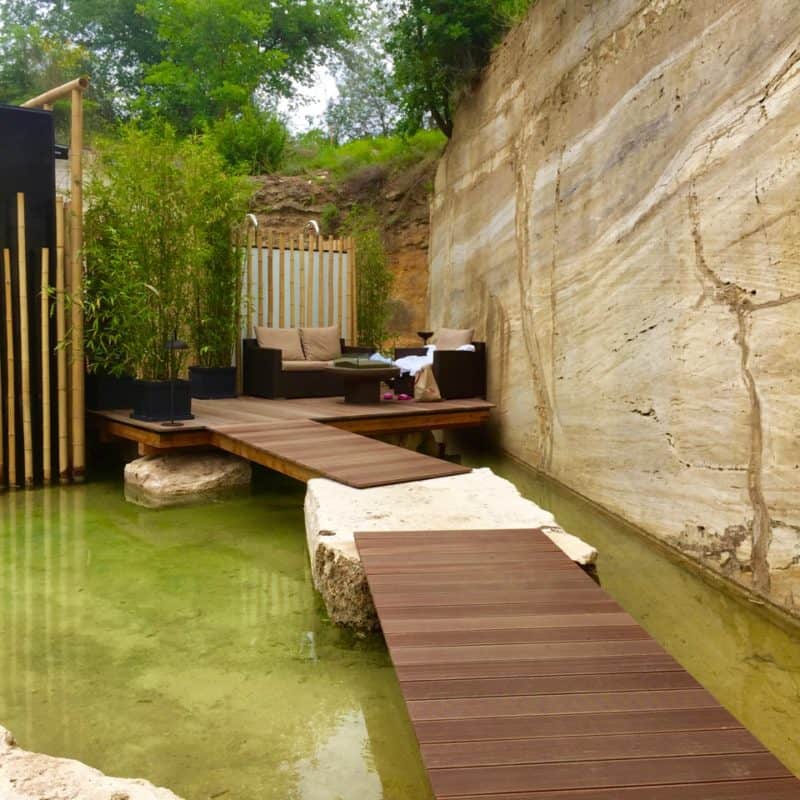 Best Art Museums to Visit in Italy
There is no shortage of art galleries in Italy. In fact, it feels like everywhere you go, there is always a museum or gallery that you don't want to miss. Below are some of the best museums that you should include in your itinerary in Italy.
Vatican Museums
Vatican City is where you will find a host of impressive art collections to date. In fact, if you are an art student, art lover, or connoisseur of artworks, this is the place to be. Vatican Museums is where you will find both a public art museum and a sculpture museum.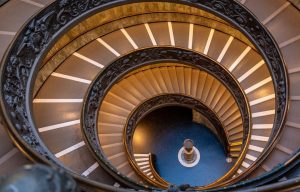 In fact, one of the sculptures that you will see here is of the Roman Emperor Hadrian. You will find them in the former wings of the Vatican Palace. Aside from that, this is one of the most visited sites in the city.
Just imagine this museum getting millions of guests passing through its doors each year. All that you have to do is to follow the museum path which it will take you along the corridors and wings of the museums.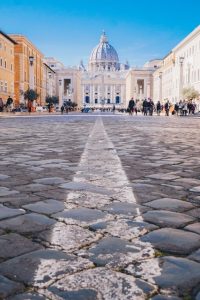 Meanwhile, most of the fine art here is in the Pio-Clementine Museum, the Vatican Pinacoteca, the Sistine Chapel, the Raphael Rooms, and the Borgia Apartments. In fact, this is where you will find the best works of Italian Renaissance artists like Michelangelo, Leonardo Da Vinci, and Raphael.
Of course, the highlight of your art tour here is the Sistine Chapel where the paintings were done by Michelangelo. Once you step inside the chapel, you will be amazed by the bright colors of the ceiling and the altar wall.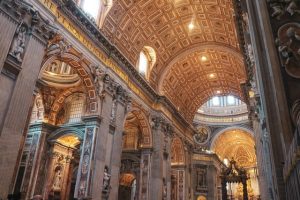 Rome's Palace Museums
Rome is bursting from the seams with all the treasures that you can find. However, most tourists stick to the tourist hotspots in the city's historic center as well as in the ruins of Imperial Rome. Little do they know that there is much to see and do here than usual.
In fact, the city has numerous private palazzos that are home to a wide array of art collections. Most of them are hidden within the city where tourists and locals rub shoulders. That said, if you really want to see more of what Rome has to offer, then you should go off the beaten path.
One option that you should visit is the Galleria Doria Pamphilj. What makes this museum stand out is that it is here where you will find a rich collection of 17th-century works. This museum lies within a Roman Rococo palace where all the walls and ceilings boast frescoes, gorgeous chandeliers, and tapestries. In fact, there are more than 700 works here from the 15th century all the way to the 18th century.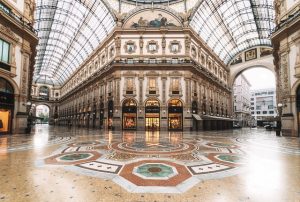 Among the rare works that you will find here are done by Caravaggio, Bernini, Bruegel, and Caracci. Some of the famous works that you will find here are Rest During the Flight into Egypt and Penitent Magdalene by Caravaggio. Aside from that, you should also make your way to Palazzo Barberini, Palazzo Spada, and Palazzo Colonna. Also, there are more Raphael frescoes at the Villa Farnesina.
Uffizi Gallery
One of the best museums that you will find in Italy is the Uffizi Gallery in Florence. In fact, this open-air museum is the perfect spot for art lovers who want to see a permanent collection of Italian medieval and Renaissance art.
It is not surprising why many artists make a pilgrimage here since it is here where they will find the largest collection of Medieval and Renaissance artwork. In fact, this is the third most visited museum in Italy! No wonder it should be in anyone's itinerary in Italy. After all, it will give you a better appreciation of the artwork produced during the Medieval and Renaissance times.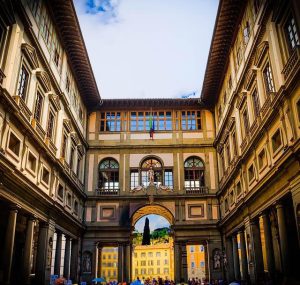 Uffizi is the home of seminal works from the 13th to the 18th centuries with a larger concentration of Renaissance art. In fact, this is where you will find the Birth of Venus done by Sandro Botticelli. This is not the only attraction in the Galleria Degli Uffizi. After all, there are artworks done by renowned painters like Leonardo Da Vinci, Rembrandt, and Michelangelo to name a few.
The gallery itself occupies the first and second floors of the building. It was Giorgio Vasari who designed the structure that houses an extensive selection of paintings and sculptures. In fact, head to the top floor where Roman sculptures are on full display.
You should make your way to the Madonna and Child with Two Angels as well as the Venus of Urbino. These are among the highlights of this museum. Aside from that, the museum hosted an exhibit dedicated to Andy Warhol.
Medici Palaces
If you want to see more works of art in Italy, then make your way to the Medici Palaces in Florence. Although the facades of these palaces are showing signs of age, it is what's inside them that you should see. The Medici has three palaces that housed their impressive art collection.
First, there is the Palazzo Medici-Riccardi which was the Renaissance home that started it all. This fortress-like palace was where the Medici family lived. Aside from that, it was also the home of two of Italy's known historical figures namely Lorenzo the Magnificent and Cosimo the Elder. The main highlight of this palace is the Chapel of the Magi with frescoes done by Benozzo Gozzoli.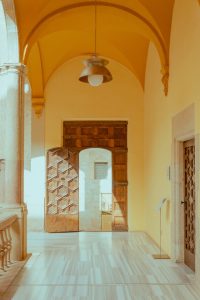 The second is the Palazzo Vecchio. Cosimo I moved his family to the Piazza Della Signoria from the Medici home. It is here where you'll find Giorgio Visari's frescoes housed on the first floor.
They call it the Hall of the Five Hundred. Vasari was a well-known Florentine artist, architect, and art historian. Climb up to the second floor of the palace and you will be taken to the quarters of the Medici.
Finally, there is the Pitti Palace which lies across the Arno River. In fact, you will find the Palazzo Pitti off the beaten path of the Oltrarno district which is now the trendiest neighborhood in Florence. The palace itself is an architectural gem in Florence that was built for the banker, Luca Pitti.
Inside you will find several museums with the Galleria Palatina being the best. It is here where you will find the stunning frescos of Pietro da Cortona. Take a walk outside where the Boboli Gardens are and enjoy the lush landscapes. This historical park in the city of Florence is a great place for a stroll.
Peggy Guggenheim Museum
The Peggy Guggenheim Collection includes works from various movements like Cubism, Futurism, Abstract Expressionism, and Surrealism. This impressive museum is in the Palazzo Venier Dei Leoni and houses the finest modern art collections across the globe.
If you are a fan of the golden age of modern artwork then this is a good place to visit. It lies in the Grand Canal and is one of the must-see museums in the area. The American Heiress' art collection is one of the best of the 20th century. In fact, it includes works from both famous and lesser-known artists.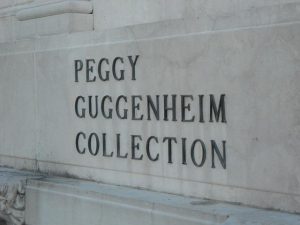 However, there is an entire room that is for the works of Jackson Pollock whom the heiress "discovered". Aside from that, you will find works by famous artists like Pablo Picasso, Max Ernst, Salvador Dali, and Joan Miro to name a few. This is one of the contemporary art museums in Italy that you don't want to miss.
Pinacoteca di Brera
The Pinacoteca is an underrated small museum that you will find in Europe. It is home to some of the best artwork that you will find in the country. This art gallery is in the Palazzo Brera where you will find religious-themed works as well as Italian art.
Among the works that you will find here are done by Italian artists like the Bellini brothers, Caravaggio, and Raphael. In fact, you should make your way to their famous artworks while you are here. Among these are the Lamentation of Christ by Andrea Mantegna, The Kiss by Francesco Hayez, and Supper at Emmaus by Caravaggio.
You should also add the work of Gentile and Giovanni Bellini which is the Saint Mark Preaching in a Square of Alexandria in Egypt. What makes Pinacoteca a popular museum is that it also houses an impressive collection of modern art. Among them are the ones made by Picasso, de Chirico, and Modigliana.
If you want to see stunning art masterpieces, then make your way to this art gallery. After all, this was built to provide students from the Academia di Belle Arti some inspiration as well as the opportunity to see their works up close.
Borghese Gallery
There is no denying that the Galleria Borghese is one of the best museums in the world. What makes this extra special is that it houses some of the world's famous paintings housed in a luxurious villa. Art lovers should definitely make their way to the Villa Borghese to see impressive artworks in one place.
It was Cardinal Scipione Borghese who curated and assembled the collection that you will find here. You will find this collection to be rich in ancient Roman, Renaissance, as well as Baroque art. In fact, you will see major works by Caravaggio, Bernini, Raphael, and Rubens. Their artworks are set in frescoes as well as marble-tiled rooms.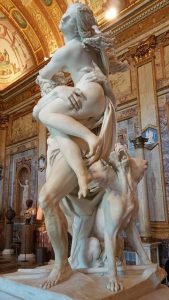 Unlike Vatican museums, this gallery has a timed schedule and ticketing. This helps with crowd control. This means that if you want to visit this art gallery, you can book a ticket prior to arrival. After all, you don't want to spend your time waiting in line just to buy a ticket. Thanks to their crowd control policy, you will be able to view the artwork here at your own leisure.
Additional Art Museums You Won't Want to Miss
Of course, there is more to Italy than the museums mentioned above. As was stated before, the country is home to a wide range of artworks that you don't want to miss. Aside from the ones above, there are others that you should add to your itinerary. Among these are:
Galleria dell'accademia
Another important museum that you should check out in Italy is the Galleria Dell'accademia. What makes the Accademia Gallery known around the world is the fact that it houses Michelangelo's sculpture called David. This huge Renaissance sculpture embodies male beauty. It is not surprising why many are trying to emulate its physique.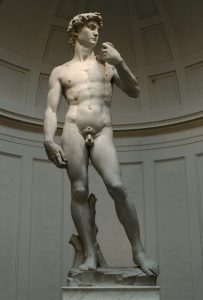 In fact, tourists drop by to see the statue of David. It is not surprising why this has become one of the most visited museums in Italy. Aside from that, you will also see his other works which include The Atlas and The Bearded Slave. It might be that the sculptures were intended for the tomb of Pope Julius II.
Santa Maria Delle Grazie
It is not just the museums that house gorgeous artworks. In fact, you should make your way to Santa Maria Delle Grazie which is a church that you will find in Milan. It is here where you will find the "Last Supper" by Leonardo Da Vinci.
Doge's Palace
Also known as Palazzo Ducale, Doge's Palace is one of the iconic landmarks that you will find in Venice. You will find this pink and white marble Gothic Renaissance building in St. Mark's Square. Once you step inside the palace, you will be treated to some of the best Renaissance and Venetian artworks.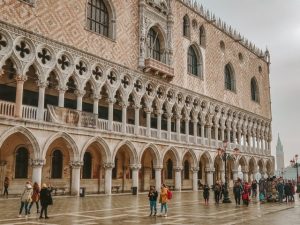 If you want to explore deeper, it is best that you purchase tickets for the Secret Itineraries Tour. This tour will take you into the private chambers, judge's chambers and torture chambers to name a few. You can even walk across the Bridge of Sighs where prisoners walk through and give sigh when they see the world outside.
Museo del Novecento
Sitting next door to the Royal Palace lies the Novecento Museum. The large collection that you will find here contains artwork from both Italian and international artists. In fact, you will see that major art forms are seen here such as Spatialism, Futurism, and Art Povera.
Although this museum is not as spectacular as those that showcase Renaissance art, it is still a museum that is worth seeing. In fact, among the artworks that you should see here are Philosopher's Troubles, The Fourth Estate, and Thirst. Aside from that, this museum also boasts great views of the Gothic Duomo.
Capitoline Museums
Fans of sculptures should make their way to the Musei Capitolini. It is known for its displays of Greco-Roman sculptures. Aside from that, this is one of the oldest museums that you will find in the country. Once you start exploring the museum, you will feel like you are taken back to ancient Rome.
During the early 16th century, Michelangelo was commissioned to redesign the square. He transformed it from pagan to papal. In the center of the plaza stands the statue of Marcus Aurelius. You should make your way to Centrale Montemartini while you are here.
Bargello Museum
Bargello Museum is the winner if you are looking for impressive sculptures in Italy. Here you will find artworks by renowned artists like Michelangelo, Donatello, and Andrea del Verrochio. Aside from that, this museum boasts Renaissance sculptures.
National Archaeological Museum of Naples
This historical museum is best known for its display of ancient Roman remains. In fact, its collection houses artifacts from the Greeks all the way to the Renaissance times. One of the highlights of the artifacts that you will see here is the Herculaneum papyri which was carbonized by the eruption of Mt. Vesuvius.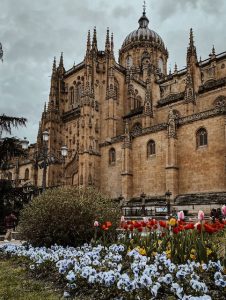 Museo Nazionale Romano – Palazzo Massimo
Meanwhile, Museo Nazionale Romano is the National Museum in Rome and a must-see for first-time visitors. It was built between 1883 and 1887 and was once a prestigious school up to the 1960s. Aside from that, this museum has several branches to it. From Palazzo Massimo to Palazzo Altemps, which is a short distance from Piazza Navona, to the Baths of Diocletian to name a few.
Explore the ground floor where you will find impressive sculptures like the Boxer at Rest and the Athlete. The upper floor is where you will find mosaics, frescoes, and the like. Afterward, head to the basement where you will find the largest collection of numismatics. The Museo di Roma is another option to add to your itinerary.
Museo Egizio
Another exhibition space that you don't want to miss while you are in Italy is the Egyptian Museum. In fact, this is the oldest museum that showcases Egyptian culture. Who said that you have to travel to Egypt to see their wonders? This is one of the museums in Italy that you don't want to miss.
Museo Poldi Pezzoli
Meanwhile, this art museum showcases the personal collection of Gian Giacomo Poldi Pezzoli. His love for the arts pushed him to collect more impressive artworks which he left, along with his palace, to the Brera Academy. They later inaugurated the museum in order of Poldi Pezzoli.
His artworks suffered some damage during the war, but they were able to restore most of them. Aside from that, guests can visit the armory where they will find a host of armors and weapons.
National Gallery of Modern Art
This National Gallery was built back in 1883 to showcase Italy's contemporary works of art. In fact, it houses over 5,000 paintings as well as sculptures that date back from the neoclassical period all the way to the abstract paintings that boomed during the 60s.
The works of contemporary artists like Antonio Canova, Claude Monet, as well as Vincent Van Gogh are among those that you will find in this impressive museum. You will find their artwork on the ground floor. Afterward, you can climb up to the top floor which is where you will find 20th-century artworks.
Natural History Museum of the University of Pisa
This is one of the most ancient museums that you will find across the globe. It was created during the 15th century that was attached to the Pisa Garden of Simples. Today, it houses hundreds of artworks and sculptures that they have amassed over the centuries.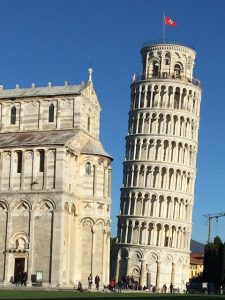 Famous Artist Trails In Italy
If you want to know more about Italian culture, then the best way to learn is through its museums. In fact, art lovers who want to make the most of their trip to Italy should try following their favorite artist's trail. Here are a few that you might want to try out.
Piero Della Francesca Trail
Piero was the founder of the early Renaissance. During his time he was a monarch, but his works faded into obscurity. Things changed when his artwork was discovered in the mid-19th century when more people traveled the world. Although he had a cult following after, only a handful knows about his works. This is because you will not find any temporary exhibitions for him in tourist hotspots. If you want to see his paintings then travel to the small towns of Tuscany. This is where you will see most of his works.
Leonardo Da Vinci Trail
It is understandable why people want to see more of Da Vinci's works. With his Mona Lisa painting that looks like she knows a secret or two, as well as his work in the Sistine Chapel, it is hardly surprising why many want to follow in his footsteps.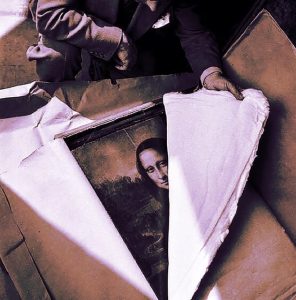 In fact, he was one of the renowned painters during the Middle Ages. Fortunately, there are several tours that will help you follow his artworks throughout Italy.
Bernini Trail
There is no doubt that Gian Lorenzo Bernini was one of the greatest sculptors of his time. His classical sculptures were not only dramatic, but they also appear to do full movements too. Bernini is known as the "animator of marble" in modern times. This is not surprising since he has left his mark in different parts of Italy.
Caravaggio Trail
Meanwhile, Caravaggio's paintings are among the most impressive works in the history of Western painting. In fact, he was like a revolutionary who single-handedly pioneered the Baroque style of art. He did not want to adhere to the rules of the Renaissance era, especially when it comes to making art. The artist lived in Rome for 15 years. In fact, his works are all over the place. You can see them in churches, art galleries, as well as palaces too.
Wrapping Up 7 Incredible Art Museums in Italy
Italy is a country that art lovers will fall in love with. After all, everywhere you look, you will find something that will catch your eye. From sculptures on fountains to frescoes in chapels, guests will not help but feel amazed by the beauty that it holds. In fact, you will need to come back again just to be able to make any headway with the galleries and museums here.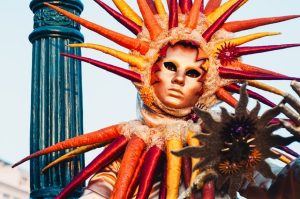 Even non-art lovers will appreciate the beauty of the sculptures and artworks in Italy. From known tourist hotspots to off-the-beaten-path types of galleries, you will be spoiled for choices here.