Belize deserves to be considered one of the best tourist destinations in the Caribbean Sea. In fact, diving in Belize is quite impressive. This is why going to the beach has become an add-on instead. Aside from that, it is also home to the second-largest barrier reef. In addition, there are 3 to 4 coral atolls that you will find in the Western Hemisphere!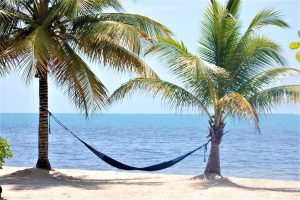 ---
What's in this post:
hide
Best Dive Resorts in Belize!
---
---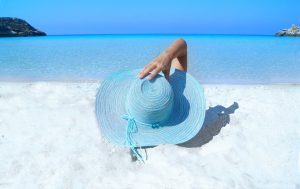 The Belize Barrier Reef runs almost parallel to the coast. The best way to enjoy the land-based diving package is to check diving resorts nearby. Among these are Turneffe Atoll and Ambergris Caye.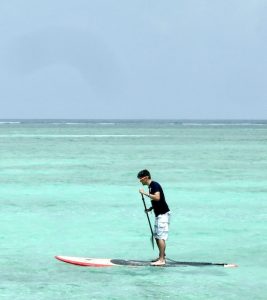 In fact, you should book a stay nearby so that you will have easy access to the best diving spots. Among these are the Lighthouse Reef Atoll and the Great Blue Hole.
Aside from that, exploring Belize means seeing the beauty of its ancient ruins, pristine rainforest, and Belize's southern barrier reef. The country's landscape is one of the most diverse in the world. It is not surprising why this is a popular destination for many.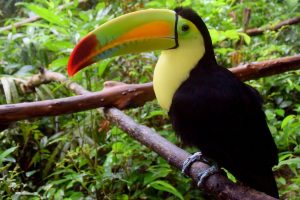 What are the Best Diving Resorts in Belize?
There is no doubt that Belize is the perfect place to go scuba diving. After all, the waters of Belize are home to a wide array of marine life. There is much to see here as much as on land. That said, finding the best dive resorts is a must if you want to make the most out of your trip here. Here are a few that you can check out.
St. George's Caye Resort – $423 and Up
St. George's Caye has always been a diving destination in Belize. This is not surprising since its secluded location is but a few minutes away from the Barrier Reef. Aside from that, the coral reef system here is a UNESCO World Heritage Site.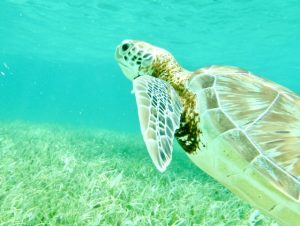 It is also home to 500 species of fish, sea turtles, spotted eagle rays, dolphins, and others. And because of the resort's close proximity, you can easily head out in the morning for a dive, go back for lunch, then dive in the afternoon. Of course, how can you say no to staying in one of their overwater bungalows on the resort?
Blackbird Caye Resort – $2,749 for 7 Nights
The first thing that you will experience in Blackbird Caye Resort is being welcomed by their friendly staff. Afterward, there is nothing but a relaxed and inviting atmosphere throughout your stay. Just imagine waking up to the beautiful sunrise in the Caribbean Sea.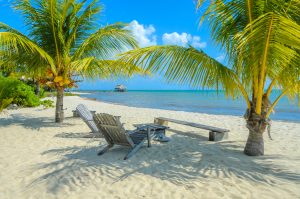 Also, they offer exciting dive trips handled by their PADI five-star recognized facility. Their newly built villas are just a few steps away from the warm waters of the Caribbean. This is one of the luxury resorts in Belize that you should consider.
With day trips arranged by the hotel, and amenities like a spa and fitness center at your disposal, this is a great diving resort to add to your list of options.
Isla Marisol Resort – $875 and Up
This PADI 5-star resort lies on Southwest Caye of Glover's Reef Atoll. And is just 36 miles from the coast of Belize. What makes this the best place to go scuba diving is its location near a United Nations World Heritage Site. As well as a Protected Marine Park.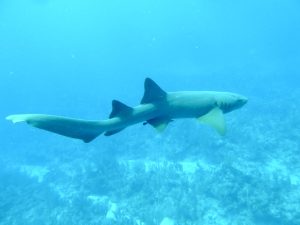 The best part is that there are plenty of water activities here that will suit all levels. Thanks to its remote location, this resort has a special place in many tourists' hearts. After all, the dive boats here will take to you to the best sites for diving easily.
Ramon's Village Resort – $300 and Up
If you are looking for the best diving resorts in Belize, Ramon's Village is one of them. With Belize being home to the second-largest living barrier reef, it is not surprising why people travel here to experience it. In fact, this resort dive spot in San Pedro is the perfect place to launch your underwater adventure.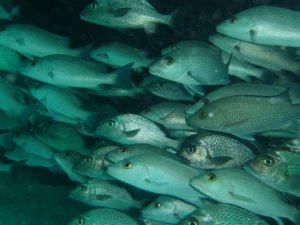 Among the dive spots that you can explore are the Hol Chan Marine Reserve, Lighthouse Reef Atoll, and Turneffe Atoll. Also, you can dive into the shark ray alley to go swimming with the sharks.
Hamanasi Adventure Dive Resort – $534 and Up
The dive trips offered here explore the areas in and around the South Water Caye Marine Reserve. This is the largest marine reserve in Belize. And is one of the best dive sites in the area.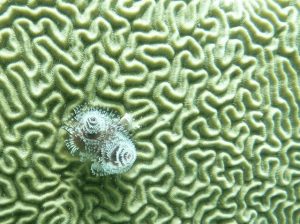 Aside from that, this reef sees a few divers which is an advantage since you will have the waters all to yourself. Expect spectacular wall dives here interspersed with sand channels, you will not run out of options here. In fact, their licensed scuba divers will take you to the best spots to go exploring here. This is one of the dive resorts on the main island that you should check out.
Itza Resort – $1100 and Up
If you want to have easy access to the Great Blue Hole in Belize, then book a stay in Itza Resort. Formerly known as Itza Lodge, this enchanting dive resort is in the Long Caye. What sets it apart from other diving resorts is that it is the only one that you will find on the white sand beach.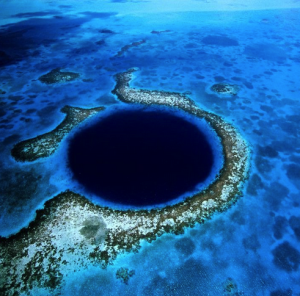 Aside from that, it is the only beachfront resort in the Lighthouse Reef that is near Half Moon Caye. You can travel here from Belize City by boat which will take around 2 hours of boat ride.
Alaia Belize – $399 and Up
Meanwhile, Alaia Belize is an upscale diving resort in San Pedro. That is perfect for those who want to splurge on their trip. Aside from its luxury amenities and services, they also boast an on-site dive shop. This is where you should go if you want to visit the barrier reef.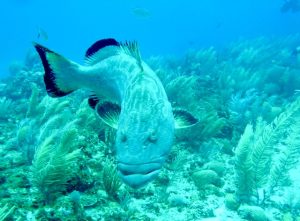 It is perfectly positioned on the coast of the Caribbean. With easy access to the town via a golf cart, guests can immerse themselves in the local culture and scenery with ease. Of course, the waters in Alaia Belize are worth exploring too. After all, it is home to manta rays, whale sharks, and nurse sharks to name a few. In addition, the coral reefs here are thriving well and play home to these amazing creatures.
Turneffe Island Resort – $800 and Up
If you wish to explore the Turneffe Islands Atoll, then book a stay in this private island resort. This luxury dive resort is a great place to be since it provides its guests with access to more than 70 dive sites in the area.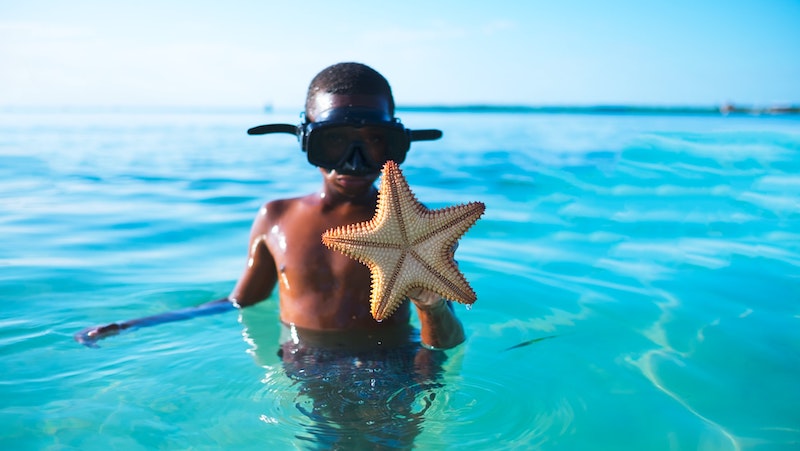 In fact, this coral island is the perfect home for a wide range of marine life that you need to see. This is a PADI-certified resort that takes you to breathtaking underwater sites that you can visit anytime.
Laru Beya Resort – $203 and Up
Meanwhile, the Laru Beya beach resort welcomes guests who want to go diving into Gladden Spit. After all, the blue waters on Gladden Spit welcome whale sharks that travel to Southern Belize to feed on the fish spawns. Dive tours will only begin once they confirm the presence of whale sharks.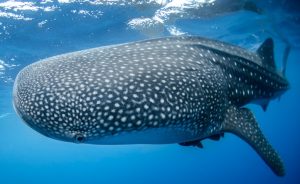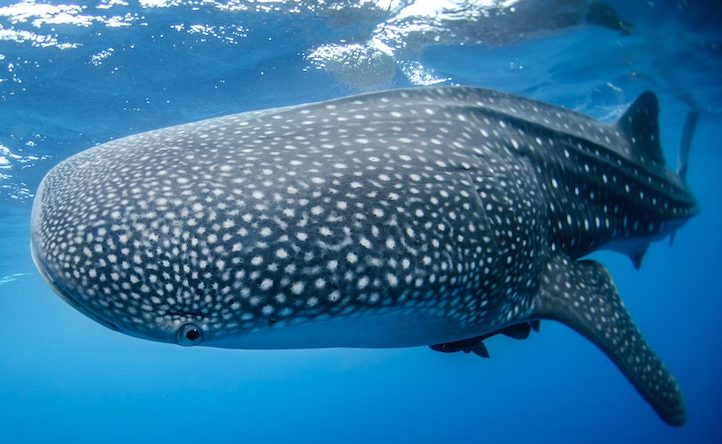 There are a limited number of guests allowed to visit where the whale sharks are. This is because whale sharks are sensitive in nature. Divemasters will only take a few tourists to go swimming with the whale sharks.
Island Magic Beach Resort – $138 and Up
Another option to consider for the best diving destinations in Belize is the one in Caye Caulker. The Island Magic Beach Resort is just south of the city center. This means that you will have easy access to amenities and services outside of the hotel.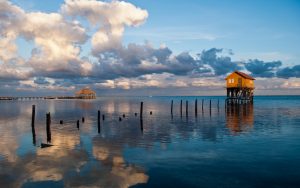 Among the places that you can dive here are in the barrier reef. This is where you can get up close to the denizens of the sea.
When is the Best Time to Go?
Belize is a popular tourism destination in Central America that has been attracting visitors all over the world. Its local government opens its doors to travelers year-round. Of course, if you are wondering what is a good time to visit the country, then it would be from March to December.
On the other hand, if you are traveling here for the best scuba experience then do so between December to March. Aside from the summer season, the water temperature is ideal for diving. It is not surprising that this is also the time when numerous dive packages are up for grabs.
Wrapping Up the 10 BEST Belize Diving Resorts
It doesn't matter if you want to stay in overwater villas, bungalows, or traditional hotels, Belize has everything you need and more. Think of Belize as a good alternative to the Cayman Islands. Where you can expect daily diving tours on the barrier reef.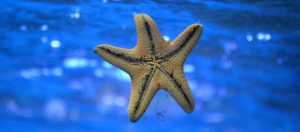 With several tour operators offering a dive operation to a different place each time you go out, you will be spoiled for choices here. What's more, these dive groups offer good food and good care to their guests. So, plan your dive trip with these diving resorts and explore the nearby sites at your leisure.